Lake Tekapo was one of the most beautiful places in New Zealand we have seen. The lake is a deep blue glacial lake in front of a great mountain backdrop. On the shore you can almost always find great purple or even sometimes pink lupins. In my last post, I told you how to find them best and what time of year the lupins bloom in New Zealand- feel free to check them out! Lake Tekapo is located in a sparsely populated area, but that´s what makes the place so beautiful and unspoiled. Lake tekapo is located pretty much in the center of the South Island and is located on the route between Christchurch and Queenstown. We drove by car along the lake for one hour and found nowhere longer settlements. Also no supermarkets etc. If you are planning to spend a few days there, I would recommend taking some food with you.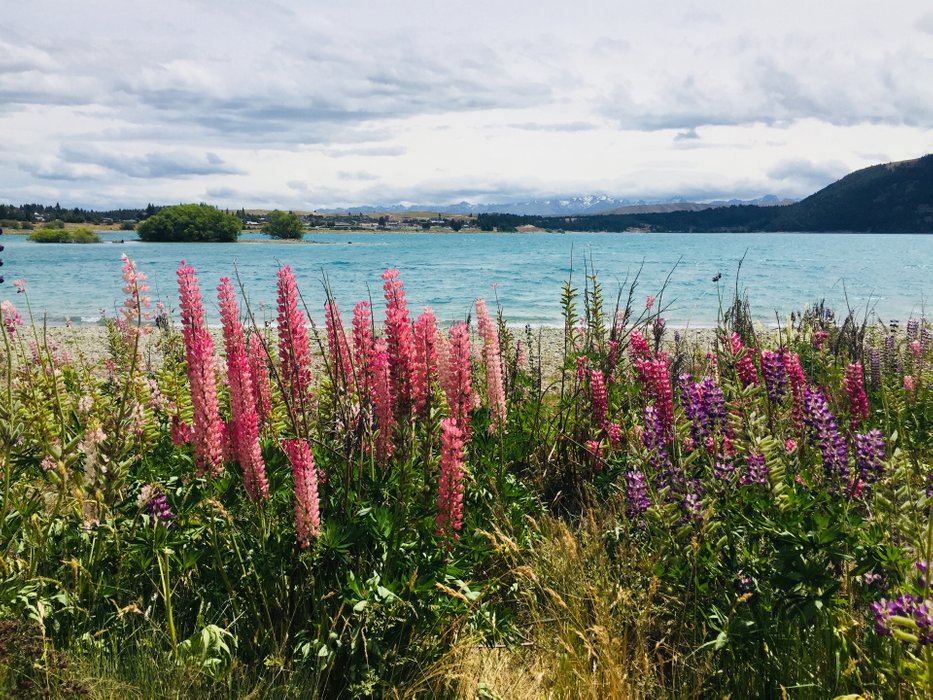 Arrival: There are really great photospots everywhere. Depending on whether you are traveling from the north or from the south, we can give you a few tips. If you are traveling from the north, it is recommended to travel inland. This route is called the "Inland Scenic Route" and is a little longer, but all the more beautiful for that. The route leads over State Highway 73 and 77 and you will pass the Rakaia Gorge. If you continue on Highway 72, you come to Geraldine, a slightly smaller place. There are a few very nice little shops where you can have a great coffee while passing through. Then we drove over State Highway 79 to Tekapo with a view of a breathtaking landscape.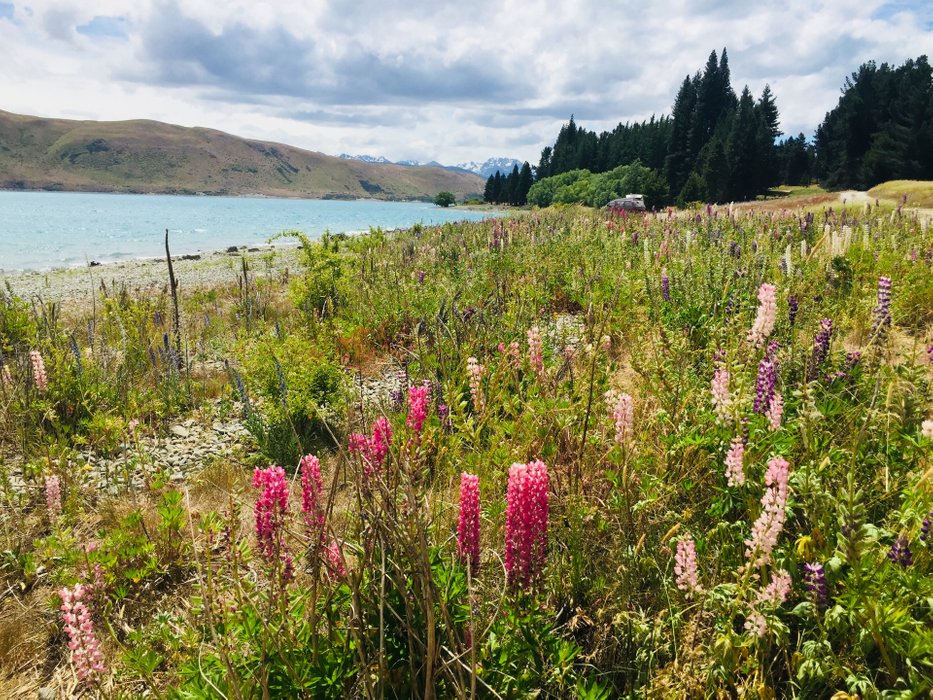 The arrival from the south of Wanaka or Queenstown is characterized by a wonderful view. From Queenstown you can either drive on State Highway 6 or Crown Range Road. The Crown Range route takes a few minutes longer, but you get a great view! It is definitely worth driving this somewhat longer route! We heard that from other travelers too. There are also the famous hairpin bends, which can be seen particularly well with a drone. From Wanaka, you drive about 2.5 hours to Tekapo on State Highway 8. We can recommend a stopover in Twizel. The place is well known for its salmon and farms. We had a super delicious lunch at "High Country Salmon", the fish was of the best quality, if a little more expensive than a "normal" snack.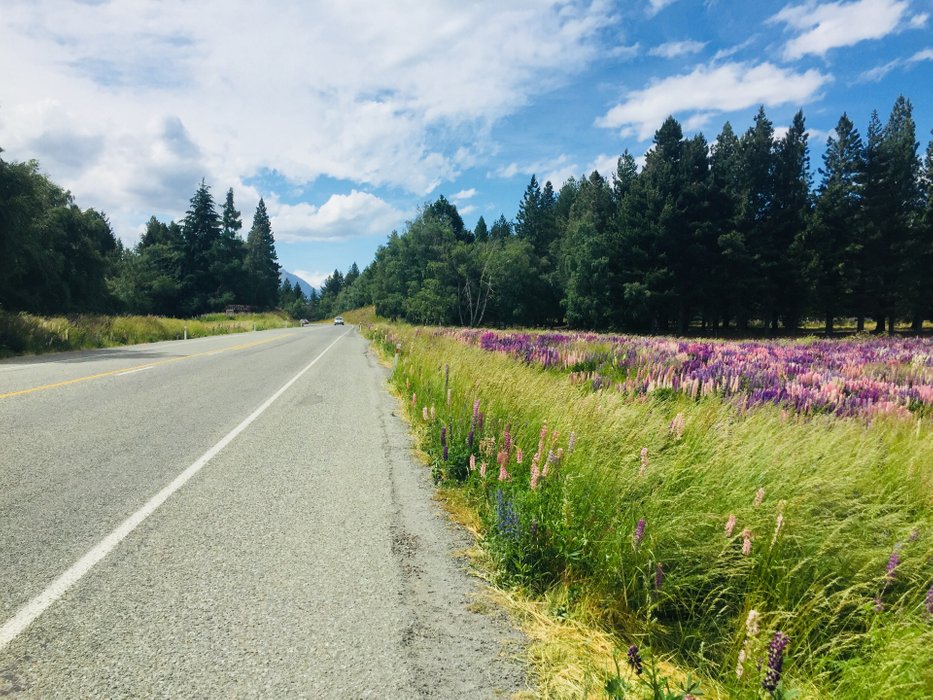 If you travel from the south, you will probably drive from Dunedin to Tekapo. To be honest, this route is not that scenic, but there are also great spots to visit. The route leads first over State Highway 1. A great stopover would be the Moeraki Boulders. These are famous spherical rock formations. A short walk from the parking lot leads directly to the beach with the Moeraki Boulders. There are actually more tourists here than we would have thought, but the place is just very nice.
Katiki Point is located in front of the Moeraki Boulders. From there you can follow a narrow path that leads you along the rough coast. What made the way so special for us: Here you can see seals and maybe even penguins if you are lucky. Even if we weren't so lucky, the way was worth a detour!
The route then leads inland (State Highway 83) towards Lake Pukaki. The lake is beautiful, I have already written an article about Lake Pukaki, be sure to check it out!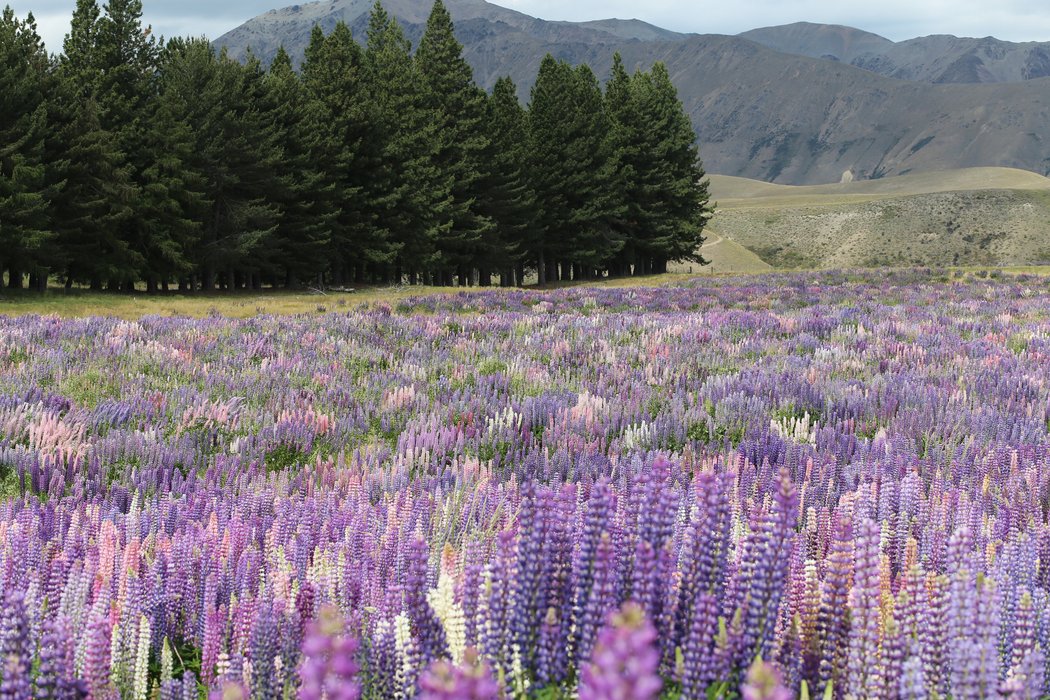 My favorite place on Lake Tekapo and a great photo spot: my sister and I are always looking for cool photo spots when traveling, so we definitely wanted to see the Mount John Observatory. It is on the south west side of Lake Tekapos.
As the name suggests, you can watch stars here. Because the region is so sparsely populated, there are no lights in the evening and you can see the stars in the sky. If you are interested in the stars, you can also book a tour, for example here: Earth & Sky New Zealand.
We didn't visit a tour and instead visited the place on our route around the lake.
If you liked my article I would be very happy about an upvote or a comment!