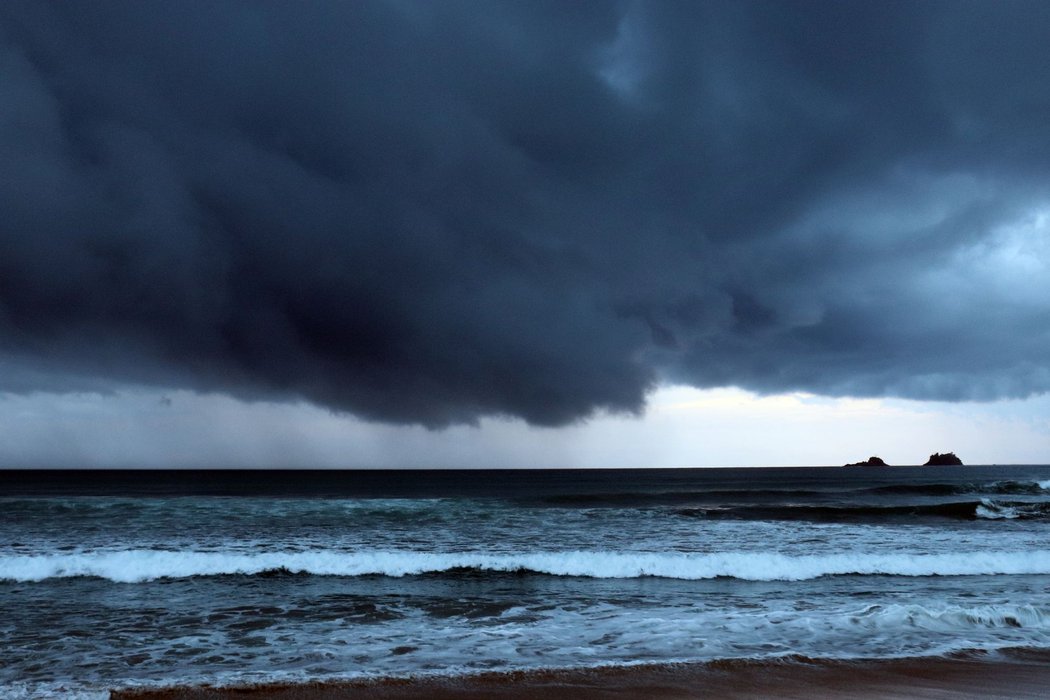 The scene at the beginning arrived #1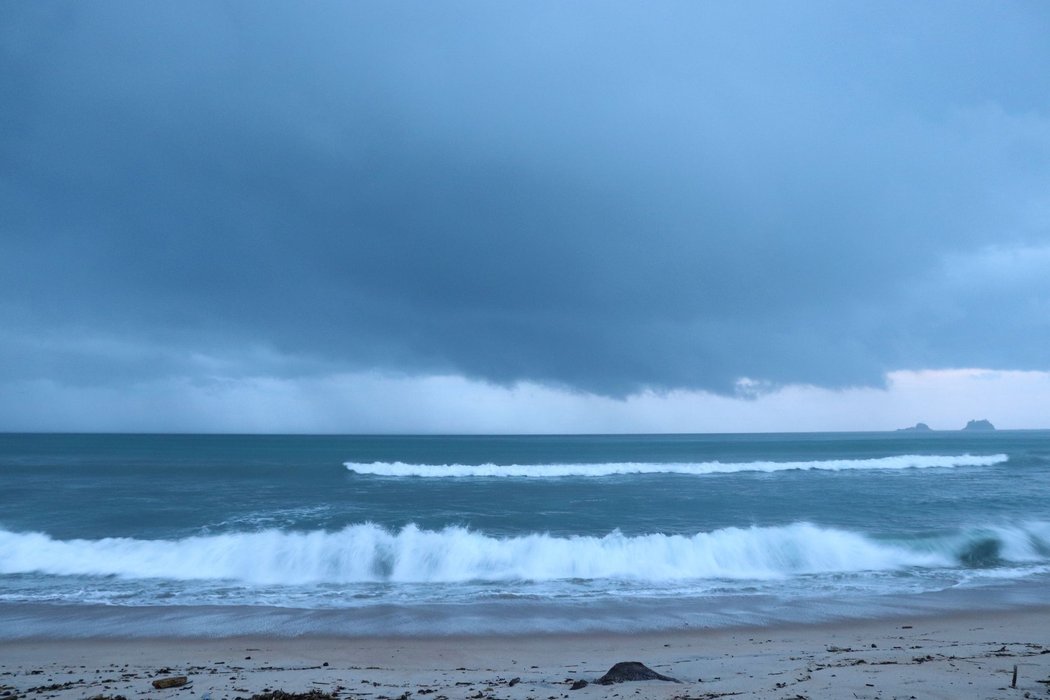 I have said about Aceh Jaya repeatedly, here is the complete place to see the ocean, and today is really challenging. Well, the weather is indeed erratic here now, sometimes it's sunny but the clouds comes suddenly and storm happen. I really want to try to see how the storm happen even though it was a little scared for me. Just brave to plan, or brave to take action ? I have to make a choice. Ha ha.
The scene at the beginning arrived #2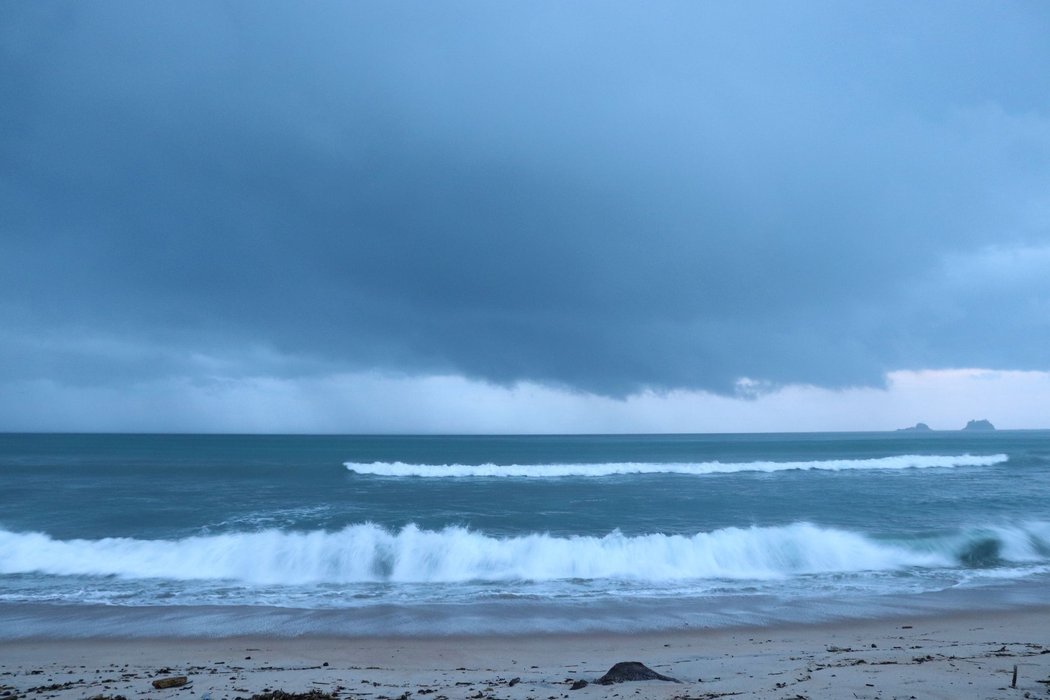 And today happened, I choice to brave see it. From Lamno, Jaya District, I plan to go to the flower garden at first. Do you still remember the flower garden that I had told you yesterday ? Well, I want to go there because I heard the Dutch House was ready built, and I think this could be an additional information for all the people. But when on my trip, the weather changes suddenly while heading there. Without thinking much, I changed my goal immediately and arrived at this beach.
A scene when clouds move and gather#1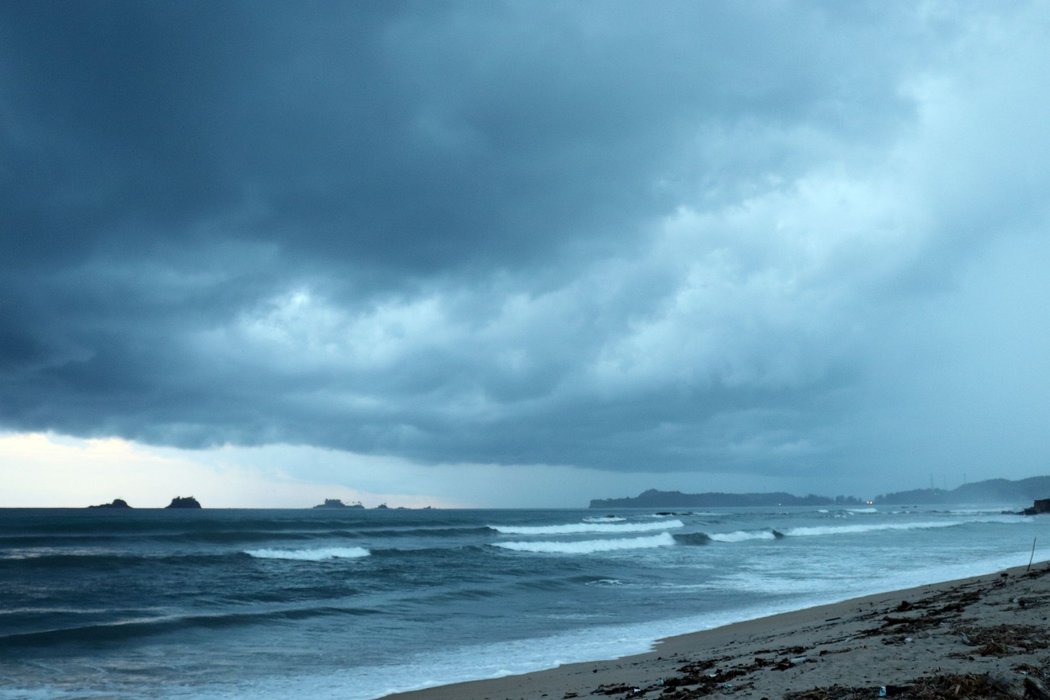 This beach, called Kuala Mersi Beach, located in Kuala Mersi Village, in Krueng Sabee District, Aceh Jaya Regency. According to some information from my friends, you can see the beauty of the sunset clearly on this beach, as well as natural phenomena such as big waves and how between sea waves and river water meets. If you come here in the morning, you can see the calm sea water clearly, or if you come here during the day you can see the same color between blue sky and the blue sea. Complete, isn't it? Like any other beaches in Aceh, this beach was also becomes one of the victim area by the tsunami in Aceh in 2004. But now Kuala Merisi offers a beautiful panorama that is suitable to be visited by family. Besides the natural beauty that is available, the access to this beach is very easy.
A scene when clouds move and gather#2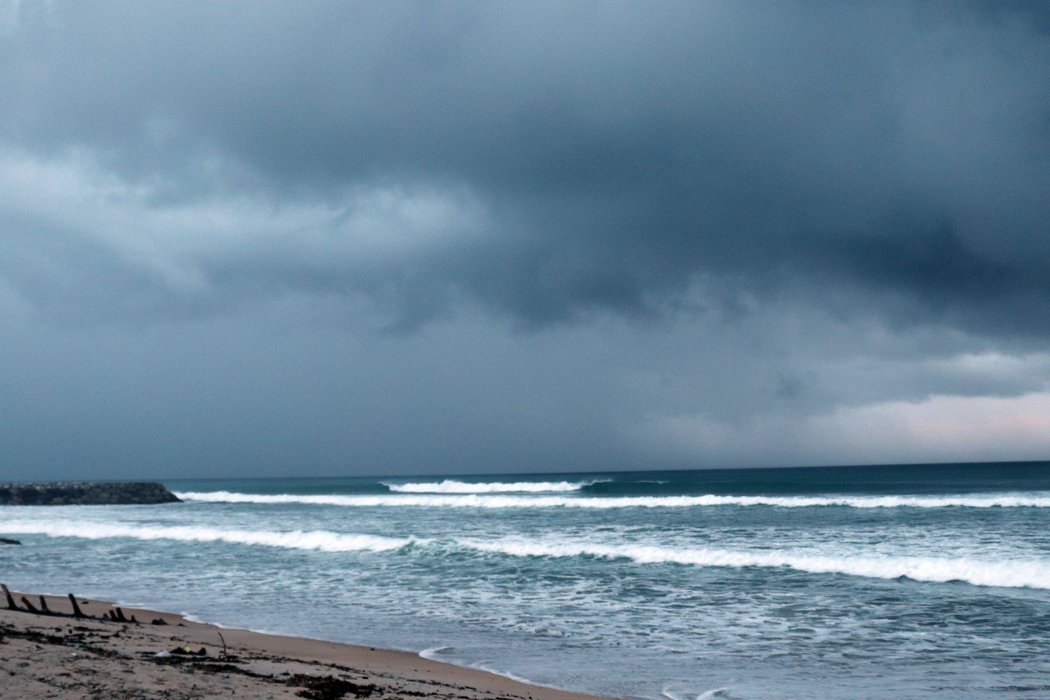 Well, back to my story about the storm that will happen. Today, I was here, when I arrived here, I saw in the western still a bit of the afternoon sun starting covered with thick clouds, the sun's began to dim because covered by clouds. Whereas in the east, I saw the atmosphere getting darker, clouds began to gathering. The wind slowly began tight. I know the storm will happen soon. And this is the right time for me to capture it.
A scene when a storm starts#1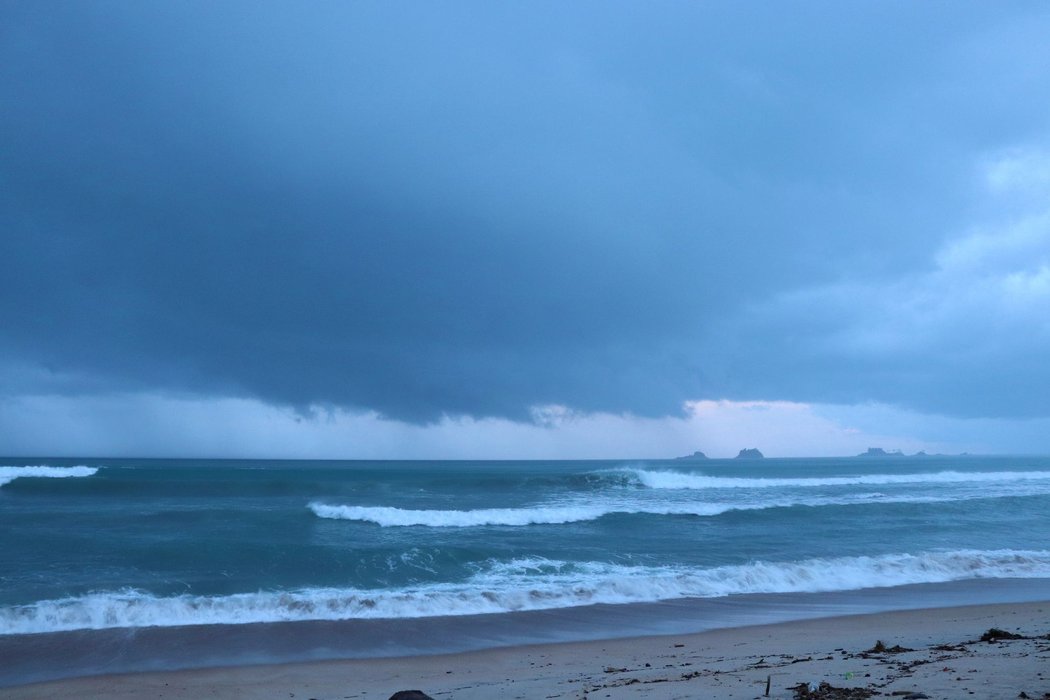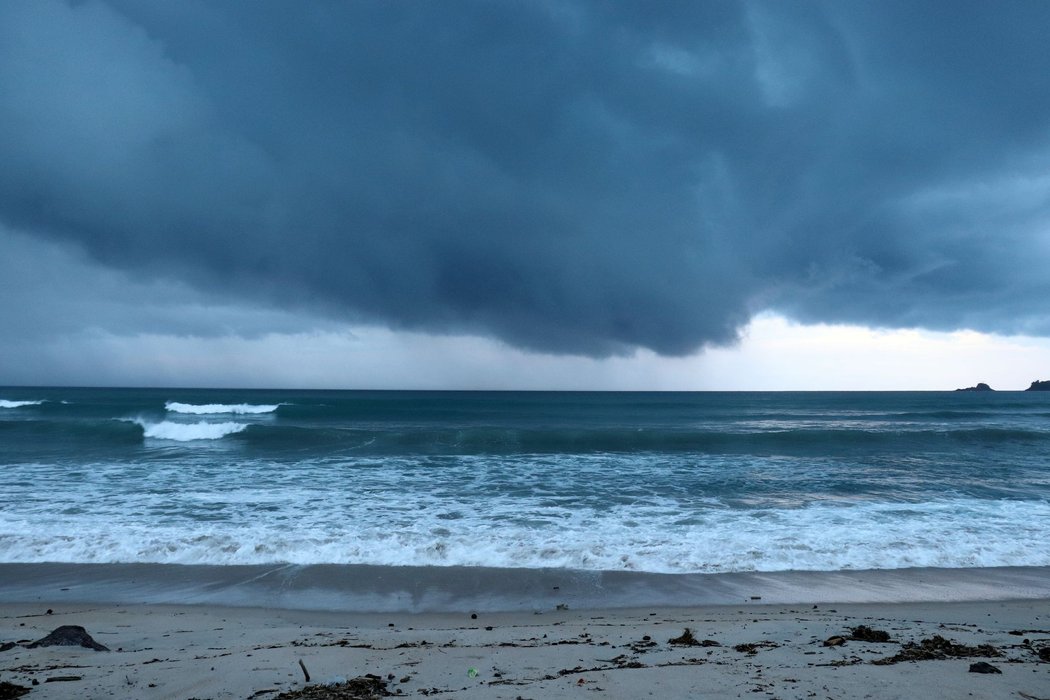 The most I'm waiting for is when the cloud is really gathered and accompanied by lightning, but I saw the lightning doesn't appear, I want my scenery capture can be more dramatic later, but I'm to be willing because that moment never happened. I just see the thick clouds only and signs of heavy rain began to fall. At the place I stood, when capturing the moment, I felt the rain start to fall heavy, and there you could see the surface of the sea was starting look dark. The waves started high due to strong winds.
A scene when a storm starts#2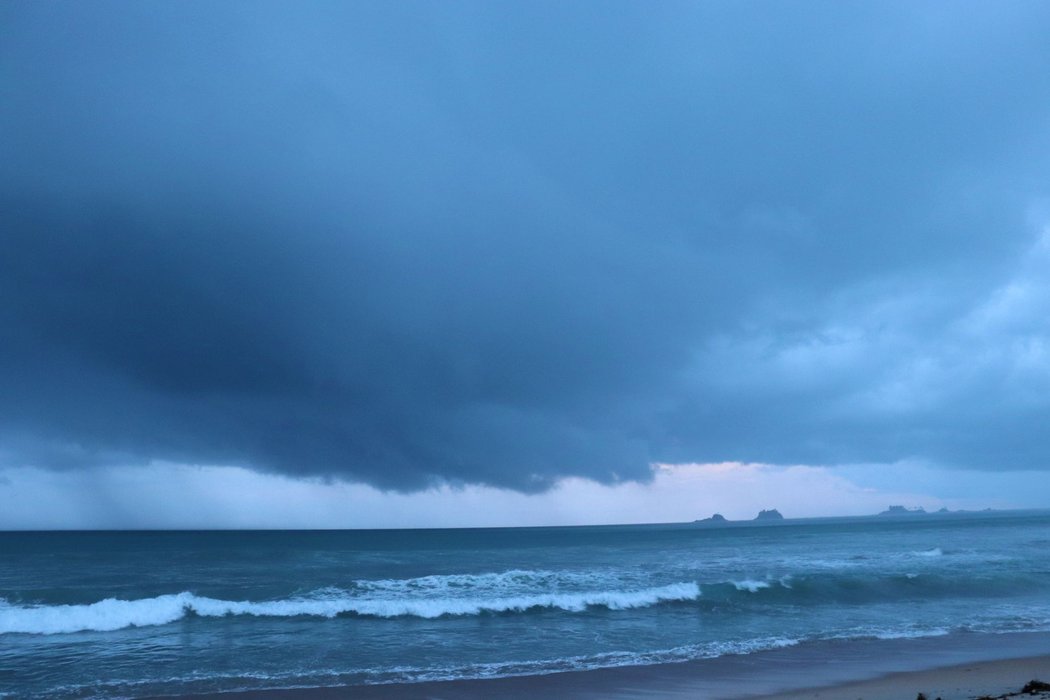 I tried to hang on for a while here for see it, I still wanted the lightning visible, but I felt the rain fell more heavy. Do you know ? This beach is a ferocious beach, and Local Government do not allow anyone to swim and make a recreation here. Some events of sinking and being swept away by the waves made the Government prohibit anyone from doing activities on this beach. Moreover, this is a meeting of large rivers and the sea waves. Of course, it is very dangerous, because there are so many deep trenches are formed.
A scene when a storm starts dark#1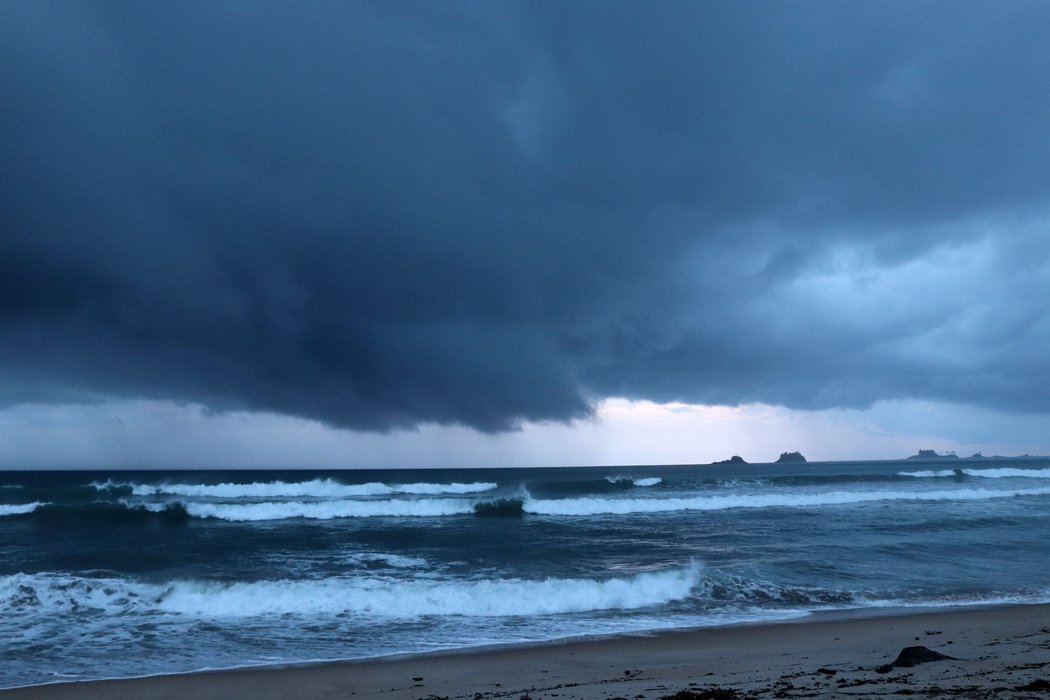 I remember how I was so engrossed in capturing every moment here, I finally realized with a firm call from several people behind me who ordered me to stay away from the beach immediately. According to their story, people are often amazed by this scene, so that they unconsciously approach the sea. Especially when I came here it was very late and going to dark. Naturally, they are worried because they don't want any more victims here. Strangely, when I entered here I did not see anyone else at the guard house. But I'm grateful they reminded me and even more grateful because I can get many photos here.
A scene when a storm starts dark#2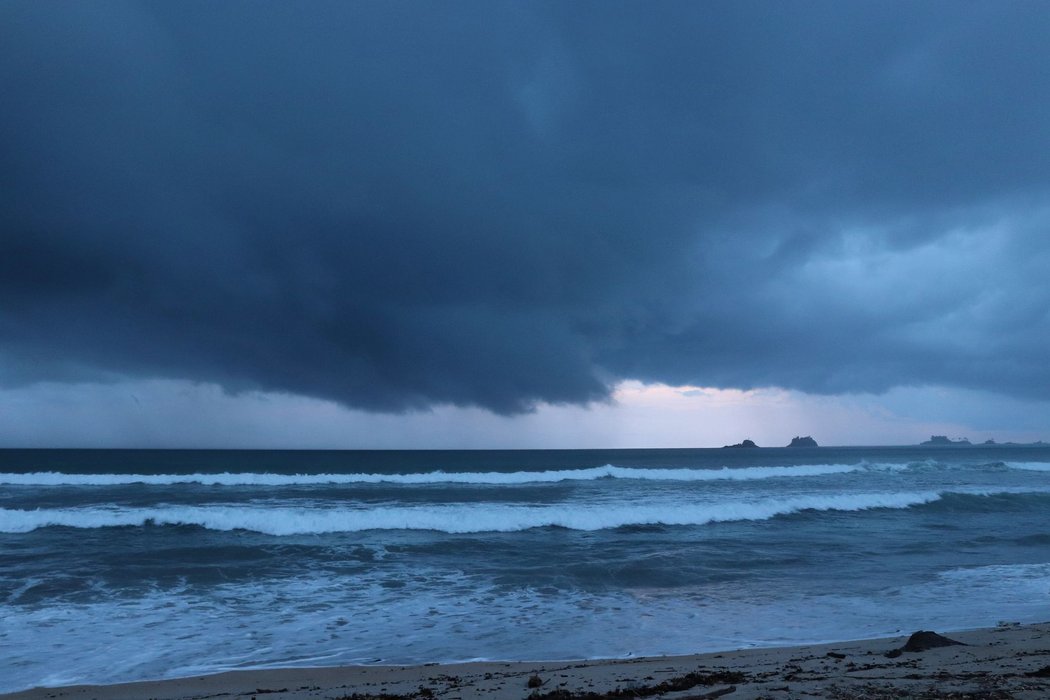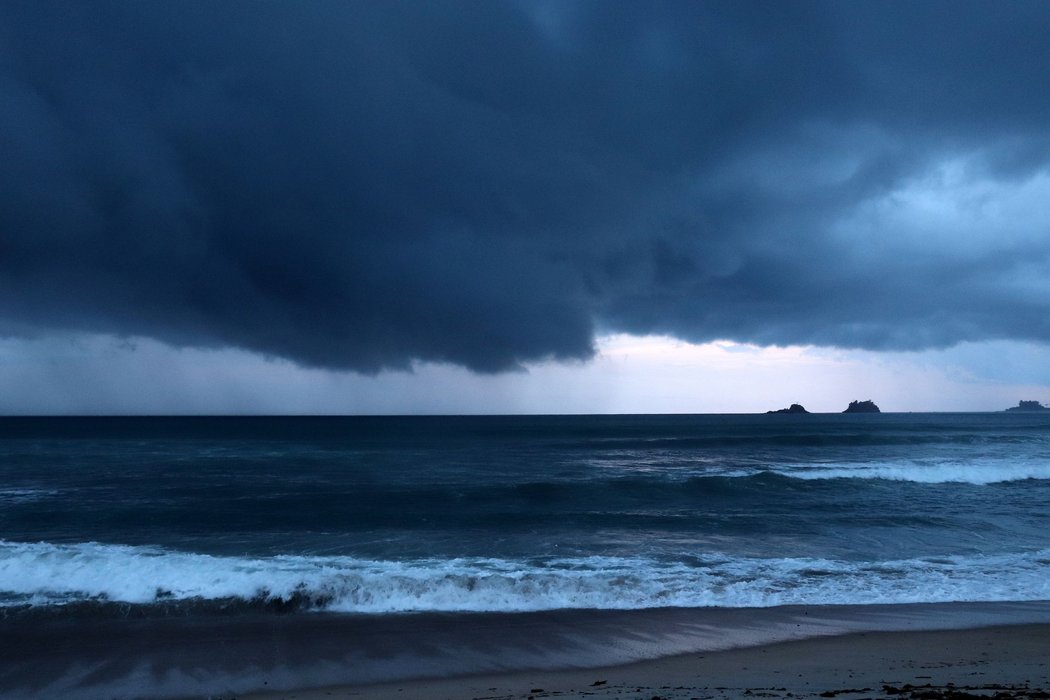 Finally, you can see all my photos here, captured originally by me using Canon EOS 800D, and this is the story of my trip today, how about you? Don't forget to share your trip using the @travelfeed tag and @trips.teem. Have a nice day. Btw, My trip today start from Lamno, Jaya District then you arrive to Patek, Setia Bakti, Then you will arrive in Calang, Aceh Jaya. From Calang about 15 minutes you will get in Kuala Meurisi Beach. All time I spend about 1 hour 30 minutes.
A scene when a storm starts dark#3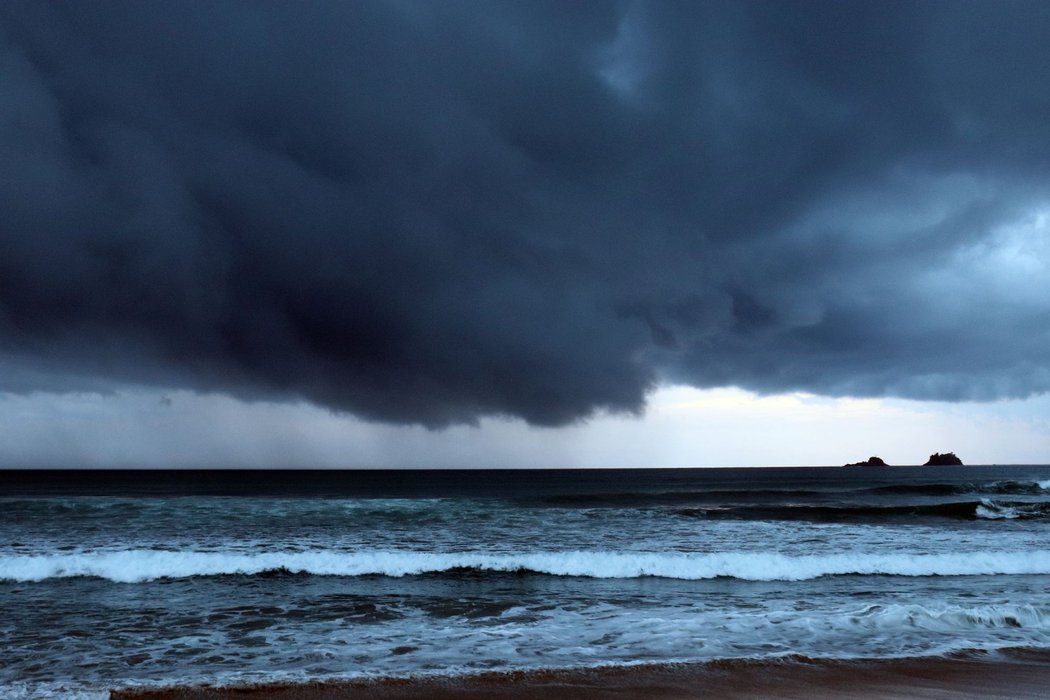 ---
Location information
● Pasar Lamno, Kabupaten Aceh Jaya, Aceh, Indonesia
● Patek, Kabupaten Aceh Jaya, Aceh, Indonesia
● Calang, Bahagia, Kabupaten Aceh Jaya, Aceh, Indonesia
● Pantai Kuala Meurisi, Keutapang, Kabupaten Aceh Jaya, Aceh, Indonesia
Related link
●
https://www.google.com/maps/place/Pantai+Kuala+Meurisi/@4.6207133,95.6084432,17z/data=!4m5!3m4!1s0x303fa4793b350a9d:0xfd710d01d3d5bbb7!8m2!3d4.6196607!4d95.6098985?rapsrc=lu_categorical_full_list&hl=en&authuser=0
●
https://www.pergiberwisata.com/pantai-kuala-merisi/
●
●
---