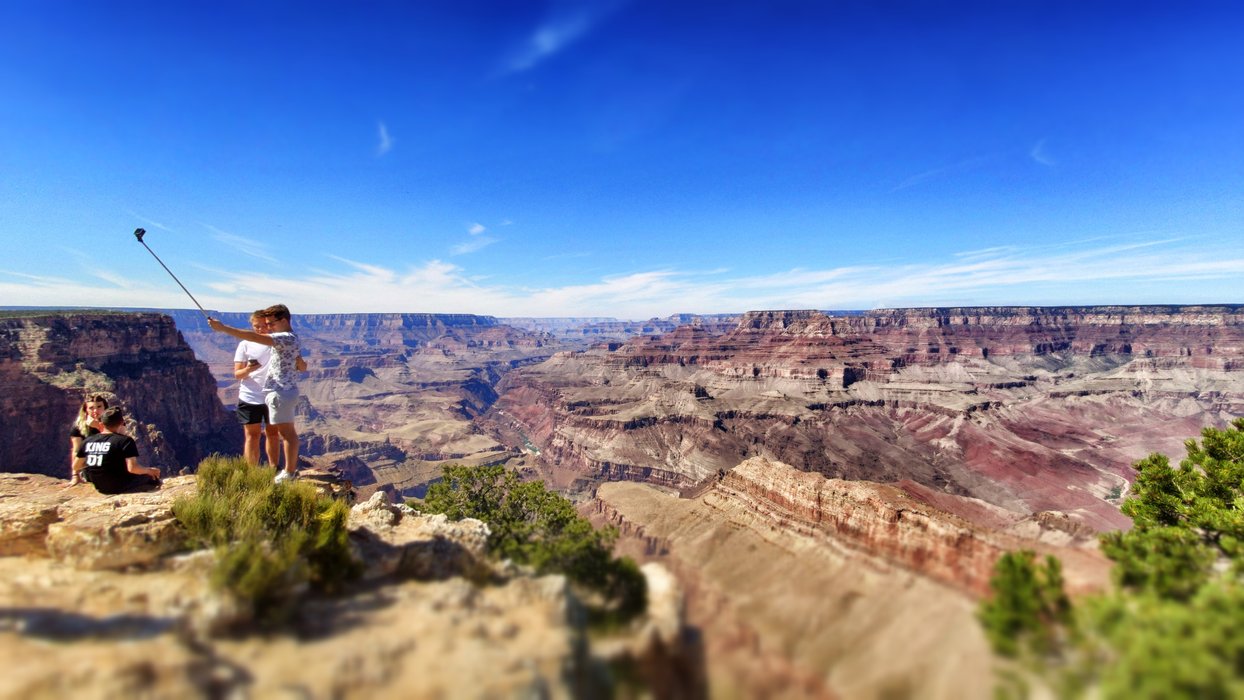 It's like a deep and wide cut right in the surface of mother earth. It' s made by much water and much more time. Think about it for one moment to understand it in the whole dimension: If a newborn baby come into this world with a lenght of 50 centimeters, grown at the same speed the Grand Canyon do gets deeper through erosion it will be 50,8442 centimeters high when it can buy his first legal beer with 21 years.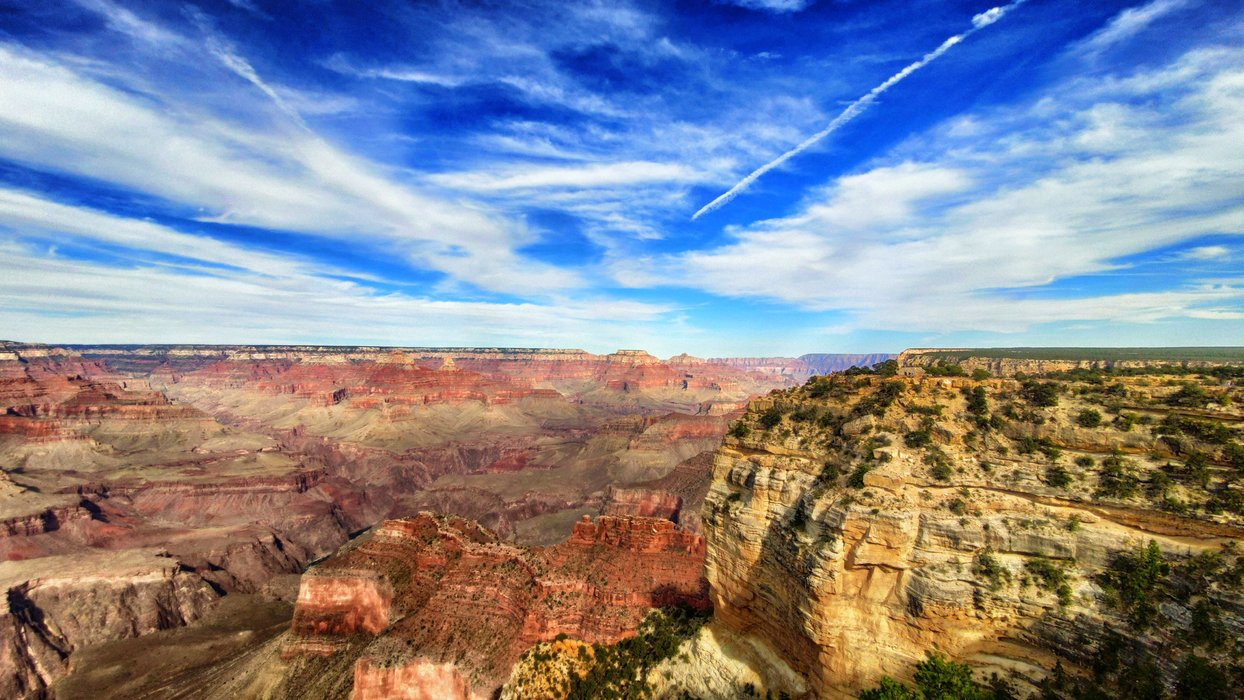 This is slow, very slow. But the Grand Canyon has all the time in the world. At his deepest point, this Canyon is approximately 6,000 feet deep, at the widest part the north and the south rim are 18 miles away from each other. If you`re a visitor of this deep cut into the earth you will never have a chance to see it complete.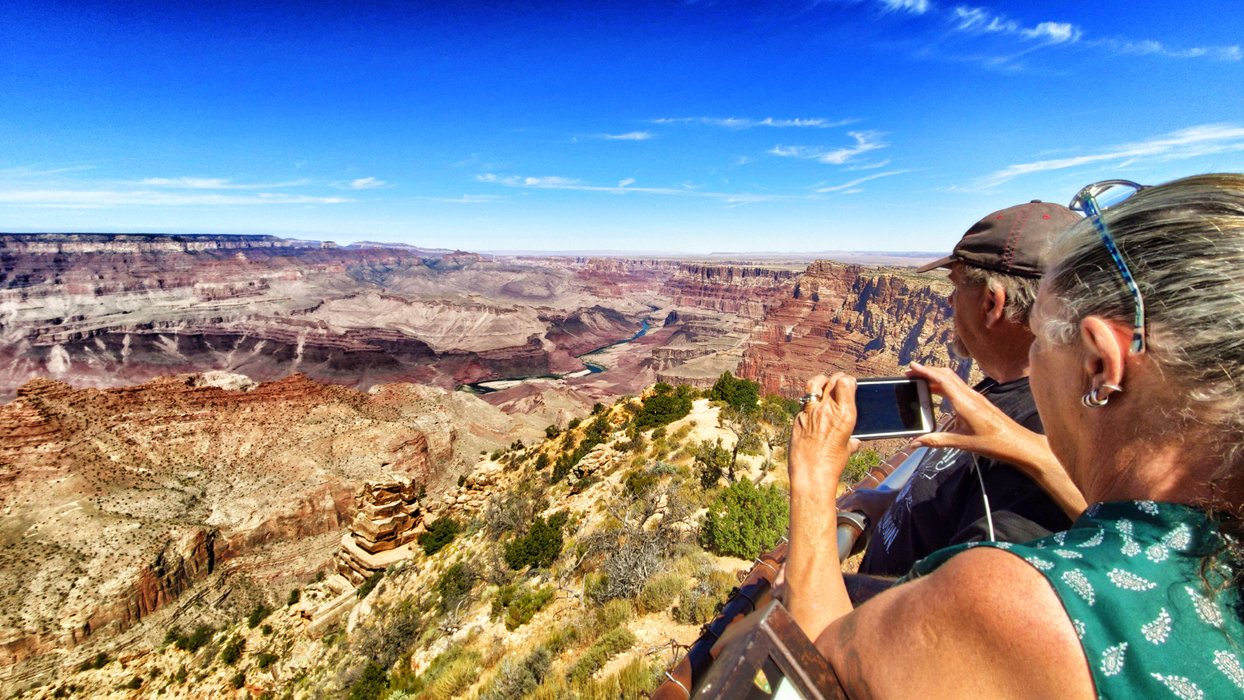 The Grand Canyon is 277 miles long, so you always look only at a part of it. No one knows how old all these landscape is. For years, scientists thought the Grand Canyon was 5 million to 6 million years old. More recent studies, though, show that it may be as much as 12 million years older. A small difference, that makes no difference for you as a visitor.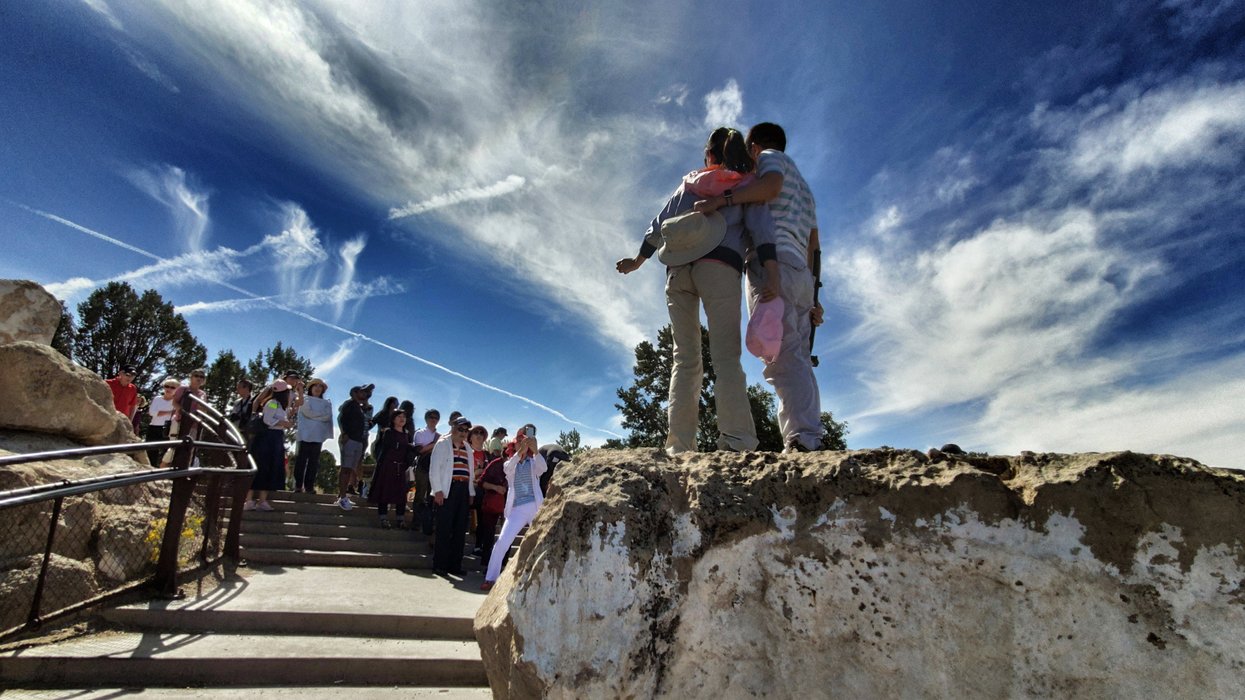 But this is enough for millions of tourists every year. They're mostly visit the south rim and going straight to the overlooks the National Park Administration has build to channeling the masses. Here you have a view into the abyss of the earth. Here you met all the people who make a tour through the american west too. Yes, you have a chance to met some old friends you haven´t seen for years – five million people visit the Grand Canyon every year, the most of them between may and october. Beware of the high frequency point with more photographers and selfie sticks a meter than hollywood.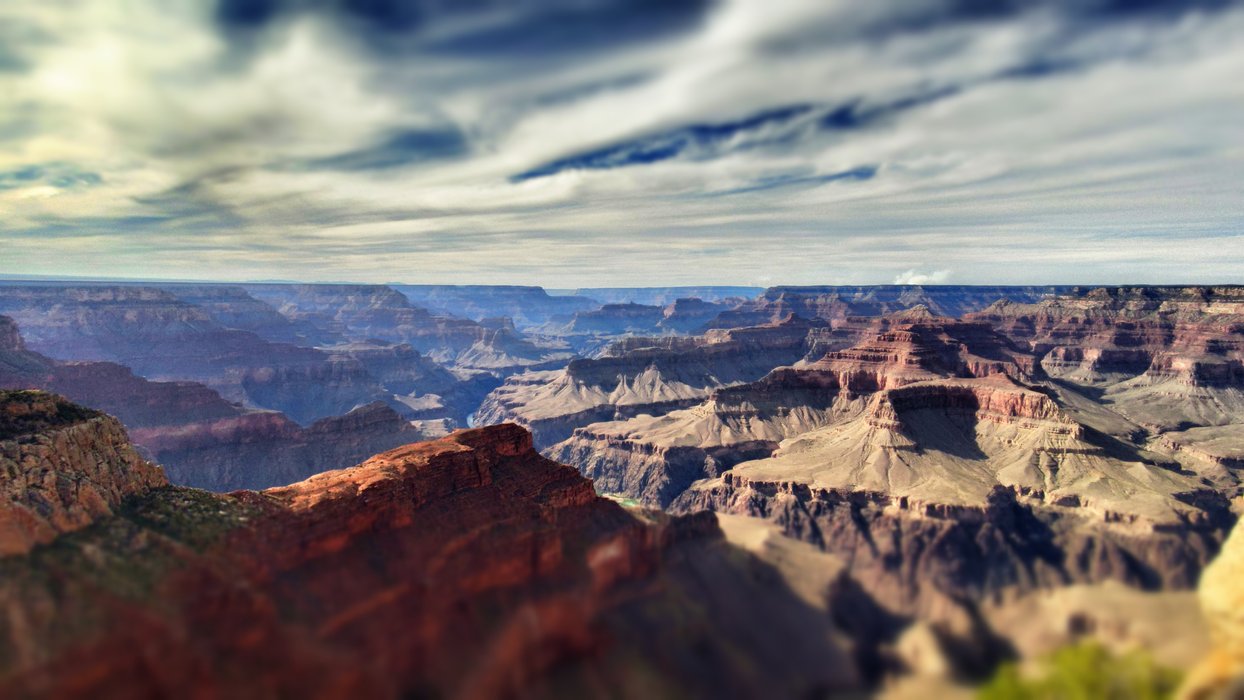 The better way to explore the giantness and beauty of the place is to hike one of the trails along the rim or down into the deep gorges of the Colorado River who builds all this for your entertainment. But it's
very deep
, so you don't have a chance to go down and up on a single day if you´re not a true hillrunner.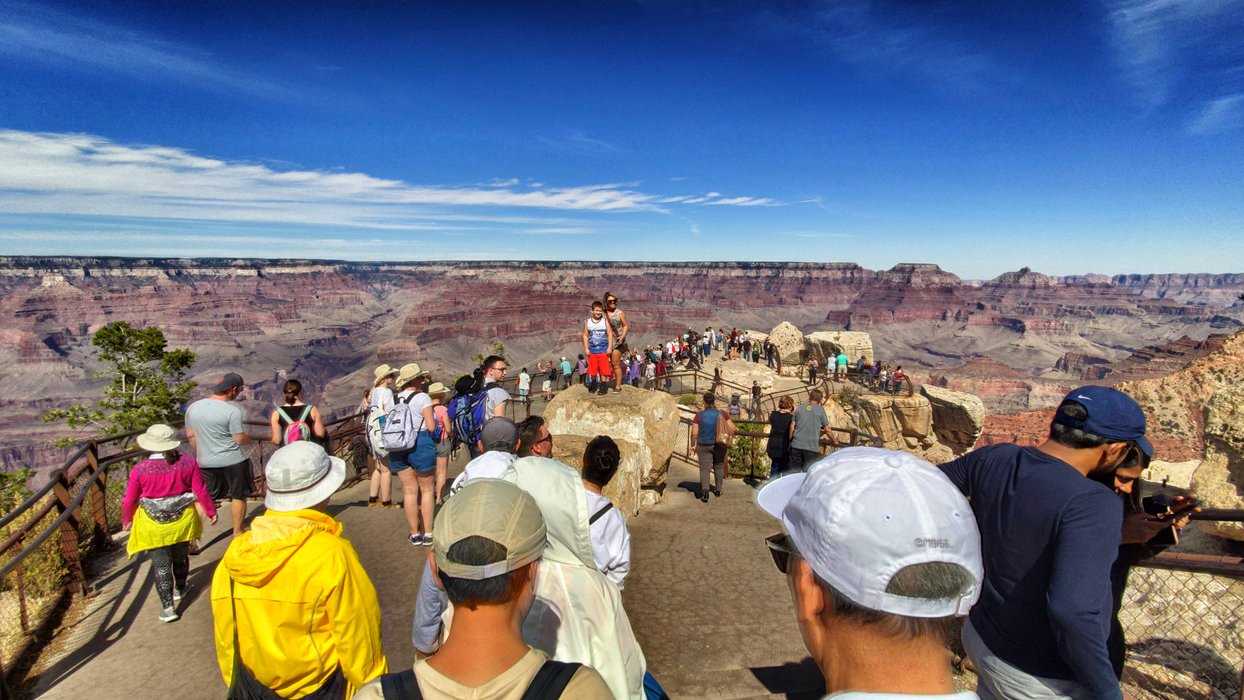 Use your time to take the bus that goes to Hermits Rest. It`s a 80 minute round-trip along the Hermit Road that is closed to private vehicles during the season. On the way you can get out of the bus on nine stops with outstanding scenic views like Trailview Overlook and Powell Memorial. On back they have four stops along an historic road you can get back in the bus.
It's possible to go by feet. You need three hours from Hermits Rest back to Grand Canyon Village, from Hopi Point, named after an Indian Tribe who live(d) here, is it only one hour – and it is worth the work!
Follow me on my epic journey through America:
Graveyard of giants: The Jurassic Park at the Navajo Trail
More than monumental: The heart of the wild west
Arches NP: The biggest bow you've ever seen
Zion Canyon: Ice-cold feet in narrow waters
Bryce Canyon: God's glowing stones
Las Vegas: Home of Bad Luck
Red Rock Canyon: Road under the ocean
The dry throat of the desert
Mt. Withney: High on thin air
Eating flies on Mono Lake
80.000 miles of steel wire
Beyond the everlasting trees
Crazy climbers at El Capitan
The wonder of the Sierra Waves
Into the home of horror
Where Easy Rider is alive
Blue skies over Alabama Hills