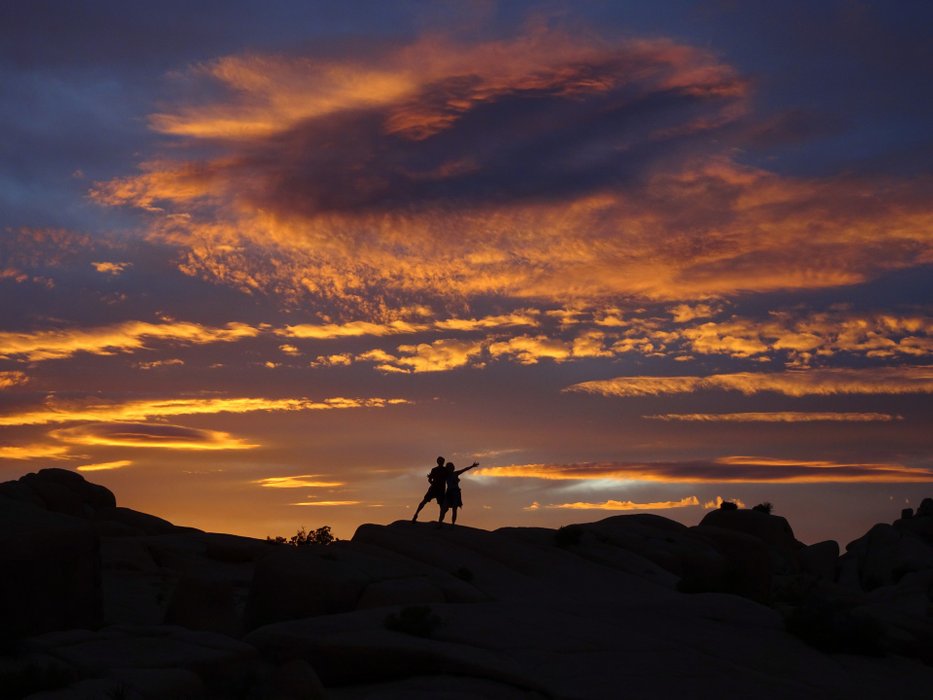 We were late on this day we drive from Laughling to the Joshua Tree National Park because there are so many must sees on the way. But as we arrived we're done this at exatly the right moment: Found our campground, set up our tents and the sun beguns to end her working day. It was not this normal kind of a sunrise with a sinking star on the horizon and slowly fading light that goes from grey to black, oh no. It was more a miracle with a bleeding sky above us and all these rocks and stone sculptures around.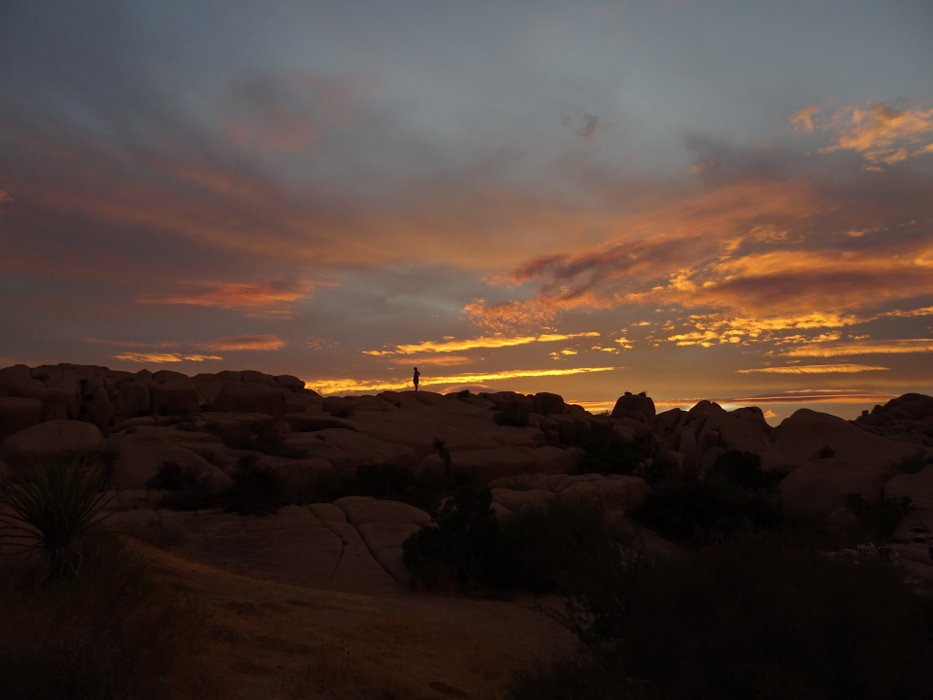 I got up to the next hill as fast as I could and I took my camera with me. It's a small Sony HX90, not a professionell instrument for photographers, but the small beauty worked fine on all our journeys around the world since I started with a HX 40 a few years ago. As I reached the summit I had a view at the landscape as if I stood on the top of the world. On one side, wide away in the west, a thunderstorm sweeped across the mountains. On the other side a glimmering sun painted everything golden and shiny red.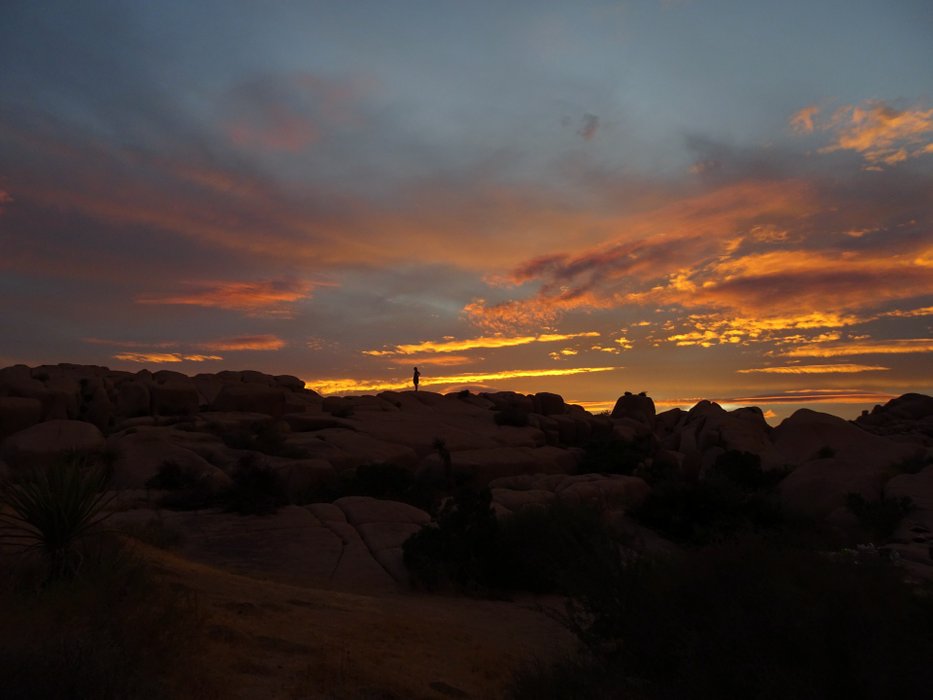 A pair of our group climbed on another summit near by me at the same moment and I saw them with the glowing sky in the background. It was a magic moment so I make some pictures and a short movie spontaneous. You can see I don't have had a tripod or something else, so my hands are shaking a little bit. It's only me and the camera and this unbelievable scenery. Back home I decided to leave it all that way. No stabilization, no filters, no post-processing. Real magic must be natural.
And put it at the Behind the Photo - Contest