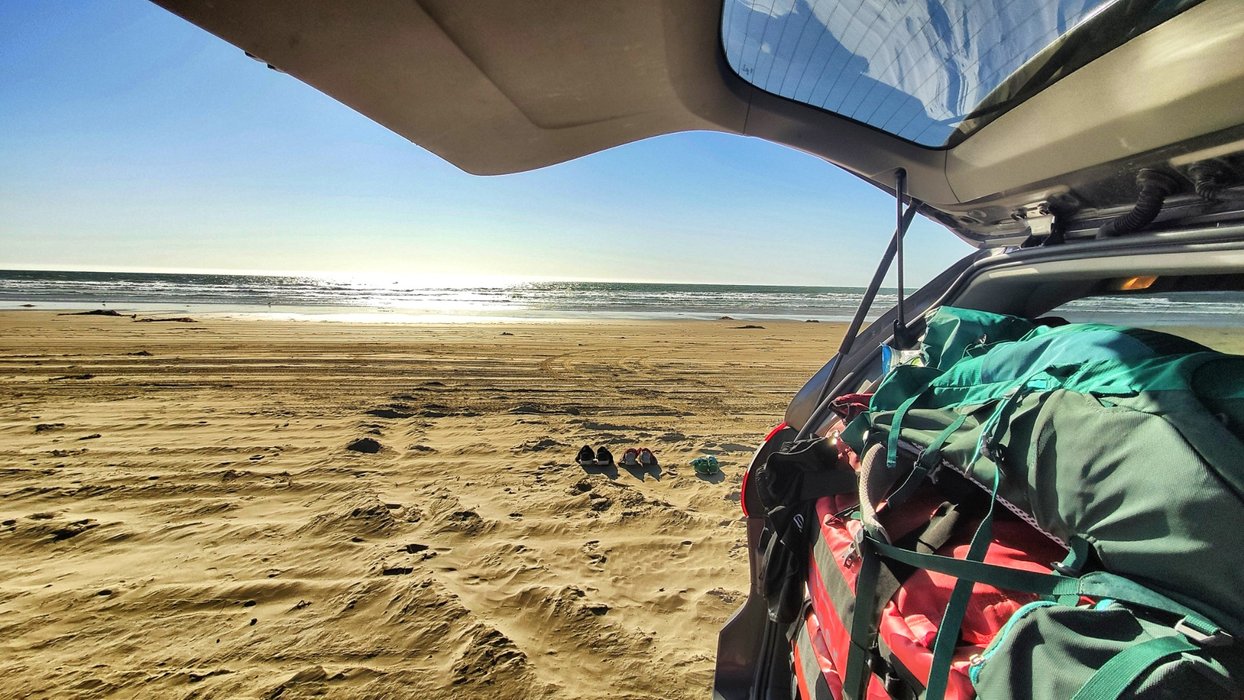 If you're coming up the highway 1 up from Santa Barbara straight to the north, you will have the first affaire with the pacific ocean when you drive to Pismo Beach, a small town two hours north of Los Angeles, that has a strand like no other place in die US of A. here you can
drive your car down to the water
and into it: the yellow sand is your highway, the waves are your tarmac.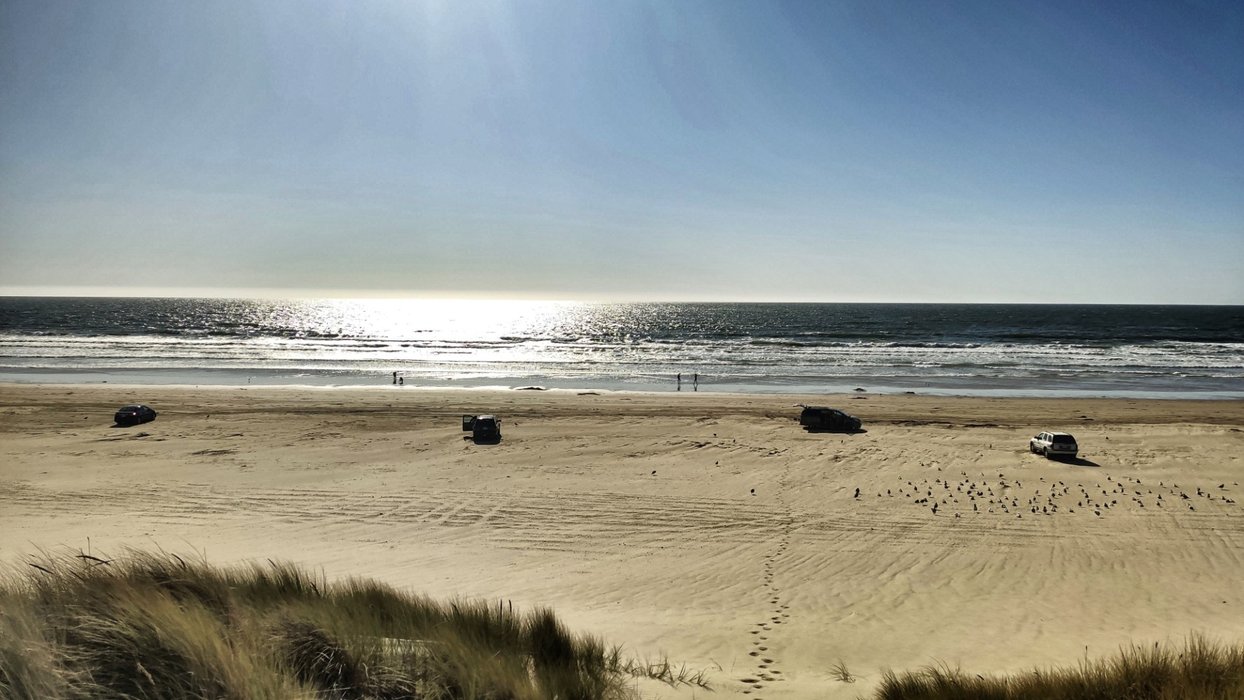 It's a feeling like to sail along the dunes, the beach is empty and wide, the wind blows and the water splashs and the machine roars. Now we have to go further, right back on track for 25 miles. In Morro Bay another wonder is waiting.
"The Rock", as the locals call it, sticks out of the rugged coastline like an oversized stalagmite. The 177 meter high "Morro Rock" is an important landmark for shipping and the landmark of the small town of Morro Bay. Morro Bay has long been a trendy surfing destination, but has retained the sleepy charm of earlier times. The residents of the small coastal community take it always easy and relaxed.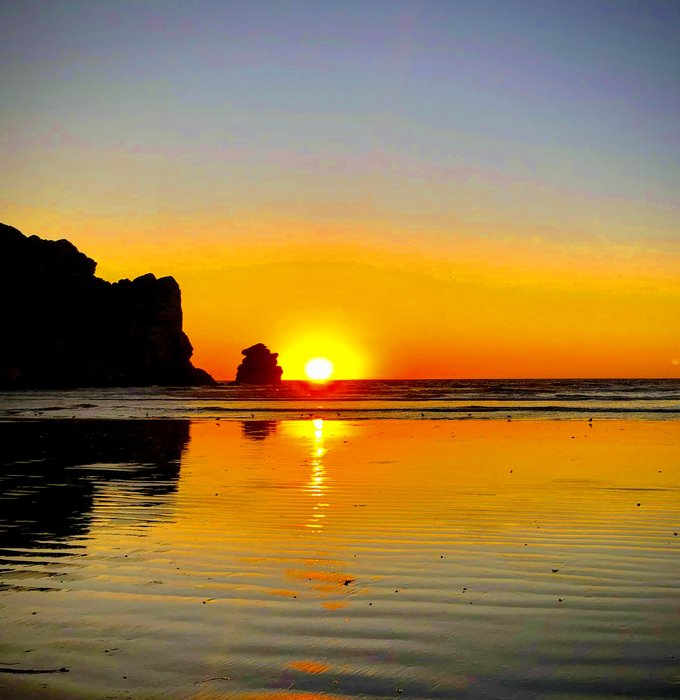 There is everything surfer, motor tourists or any other kind of travellers needs: a supermarket, a Mexican restaurant, a cinema, a surf shop and the
"Carla's Country Kitchen"
. Whoever enters this with wet hair will be given a completely natural "How were the waves?" welcomed.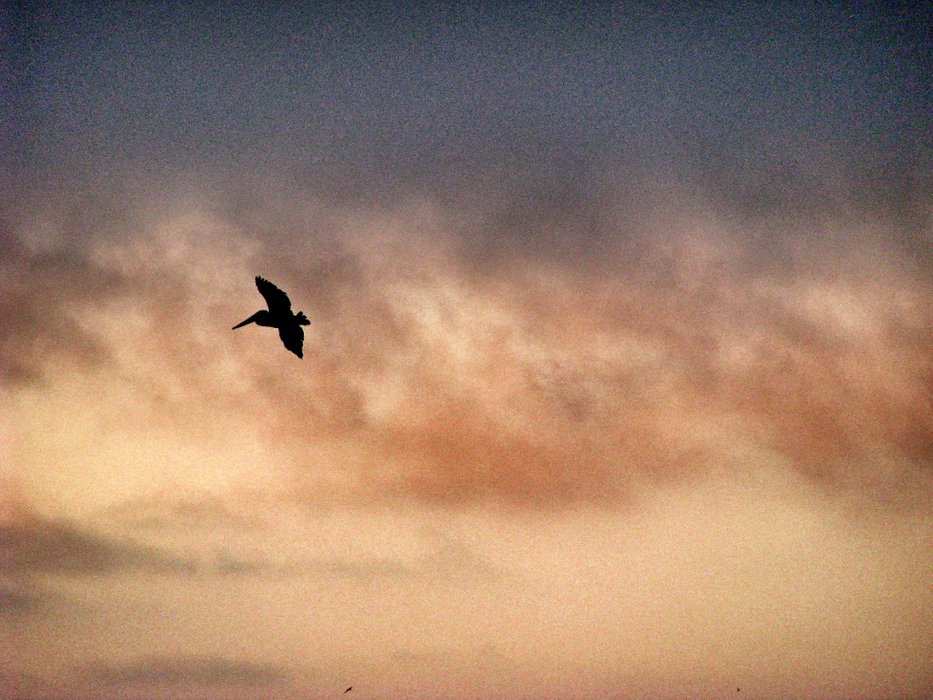 In the morning, the surf community meets in the parking lot next to the "rock". From here, surfers have the extensive "Morro Bay" in view - and can plan their rides, because a surfable wave breaks almost always.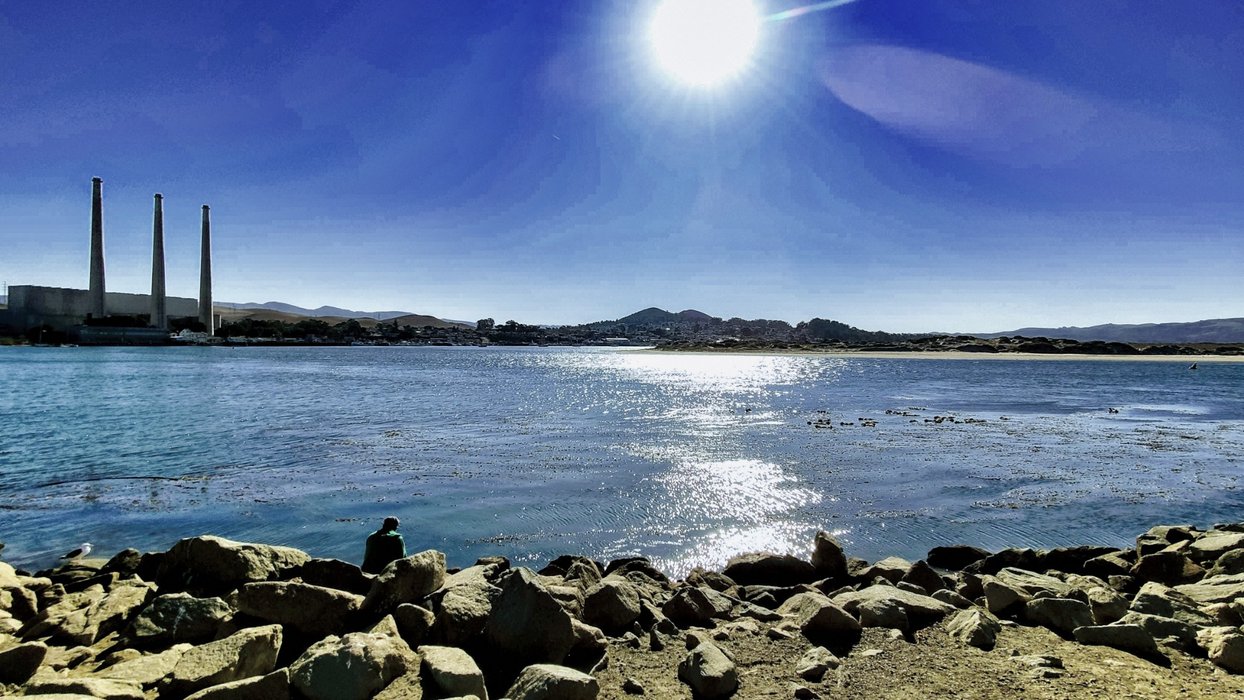 Near the harbor you see the other kind of beauty too. Three giant chimneys drill into the sky, it's the landmark of a coal-driven powerhouse that may shock someone who walks to the "The Rock". But it is the only dark spot on this bright coastline. Further north of Morro Beach, away from th view of the one and only Morro Rock are more fantastic bays, because the coastal strip north of "Morro Bay" is one of the most beautiful on the California coast. Here you should not only surf, but also like climbing. The path to the waves often requires an extended walk.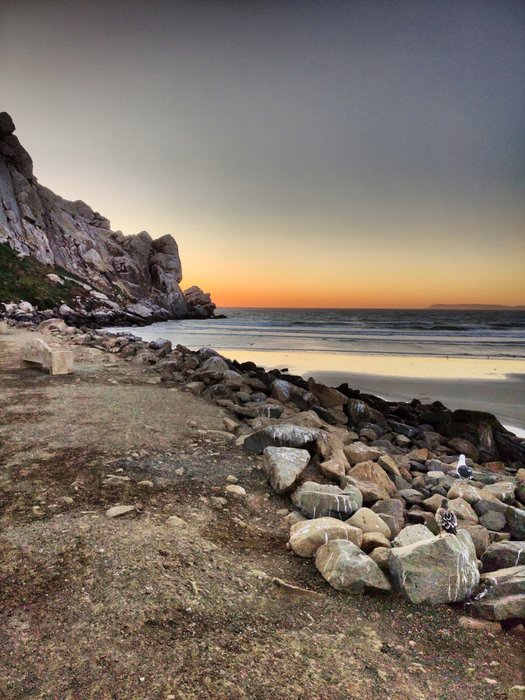 More pictures under the link section.
Read more stories aboit my journey through America:
follow me on Steemit
Central Valley: The desert to enjoy life
Potato Chip Rock: Cliff of thrill
Los Angeles: The City of Angels where the devil has his home
Salvation Mountain: The man who made a hill for god
Bombay Beach: The fine art of deep depression
Anza Borrego Desert: Meet the monsters made of steel
Joshua Tree: Holy trees under a blood red sky
Area 66: The last secret of the aliens
Ghost Town Oatman: Where the mule does rule
Route 66: On the road that kicks
Grand Canyon West: No-pics allowed of this beauty
Grand Canyon: Scenic views into the abyss of earth
Graveyard of giants: The Jurassic Park at the Navajo Trail
More than monumental: The heart of the wild west
Arches NP: The biggest bow you've ever seen
Zion Canyon: Ice-cold feet in narrow waters
Bryce Canyon: God's glowing stones
Las Vegas: Home of Bad Luck
Red Rock Canyon: Road under the ocean
Death Valley: The dry throat of the desert
Mt. Withney: High on thin air
Mono Lake: Eating flies on a salty shore
Golden Gate Bridge: 80.000 miles of steel wire
Sequoia: Beyond the everlasting trees
Yosemite NP: Crazy climbers at El Capitan
High Sierra: The wonder of the Sierra Waves
Alcatraz: Into the home of horror
Richfield: Where Easy Rider is alive
Alabama Hills: Blue skies over Hollywoods West