PLAN A: Tuileries Gardens-Orange-Concorde Square-Lunch-Petit Palais-Café-Opera Garnier-Lafayette-Montmartre Cemetery-Love Beach-Sacre Coeur-Evening-Eiffel Tower-Bateau Musche
Yes, as you can see, the above schedule is not like this
PLAN B: House-(Metro) Concorde Square-(walking) Tuileries Garden-(walking) Orangery-(walking) Petit Palais-(lunch) in Petit Palais-(metro) love wall-(walking) Sacre Coeur Cathedral-( Dessert-(Metro) Louvre Museum-(Metro) House
I originally planned to leave the house at 9 am. But GNOME's key was the problem. At the start of the trip, there was too much to pack. The door was a door that locks automatically when closed. But when you come out, there is too much to bring back. It was so cold that I wanted to bring a hot pack, and I think it would rain soon, so I had to bring an umbrella. So I tried to go back home and the door didn't open. I barely opened it last night, but today it was harder. The time spent on keys seems to be more than 30 minutes. I couldn't open it and went downstairs for help. Then he opened the door with the help of a man who went upstairs to work. I was working hard enough to hurt my finger, and it was too easy to open the door because I was a guy and used to the key system. Then I asked me to do it, but I did not become the same. He asked me to give it more strength. Now I have a rough sense of how to do it. Anyway, I went out and packed my bags well. There was a metro Goncourt station near the house, but it was under construction because it was under construction. So I used the Republique station a little longer each day. It was easier to use because there were many lines that were transferred here. I bought Naurgo instead of Naergo on Friday.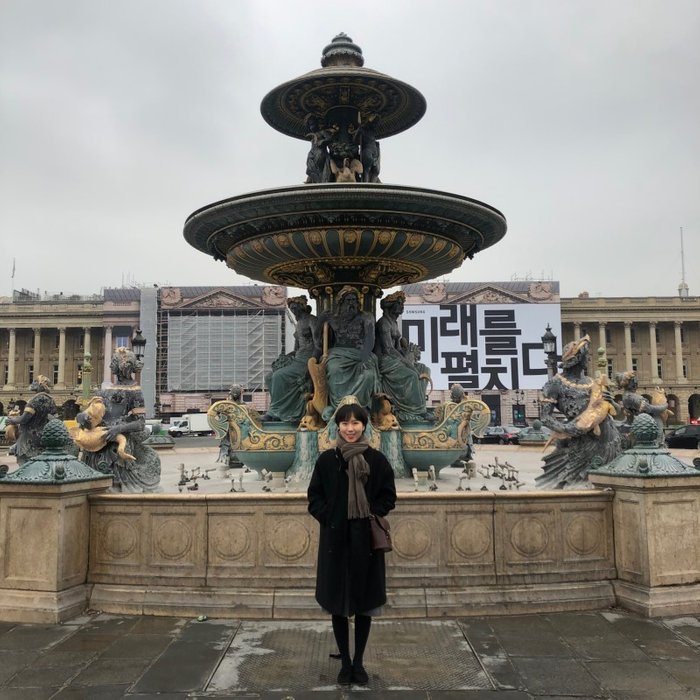 Take the metro to Concorde Square. As soon as I came out, I met Samsung's big billboard. In the middle of Paris, the big Hangeul "explode the future" was so strange. Leaving the photograph, he crossed the street and walked to Tuileries.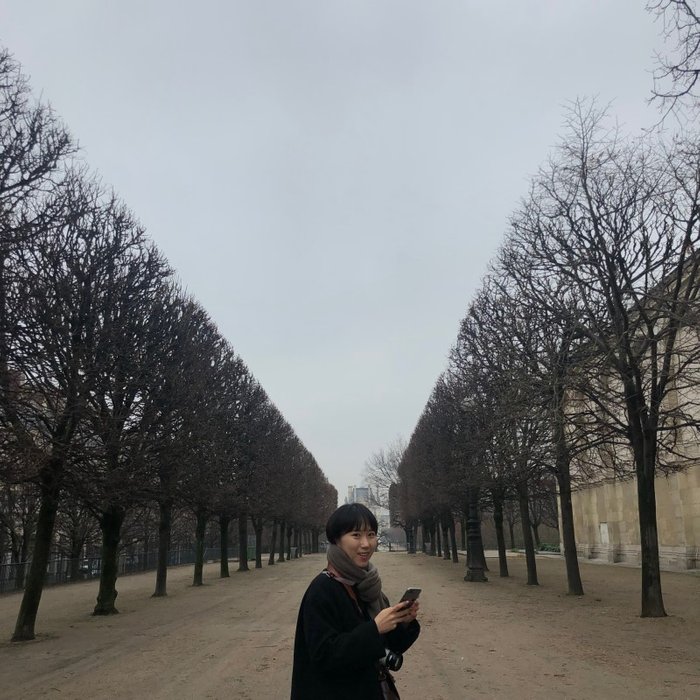 Unlike the summer, the garden was an old year. The day was too cloudy. In the summer, the sun was burning, but it was so cloudy that I didn't know where it was. I passed roughly into the orange. Before leaving, I received my teacher's certificate in English. History teachers also heard that they can enter the National Museum free of charge, but only art teachers said. So I paid 9 euros for admission and my brother entered for free with an art student ID card.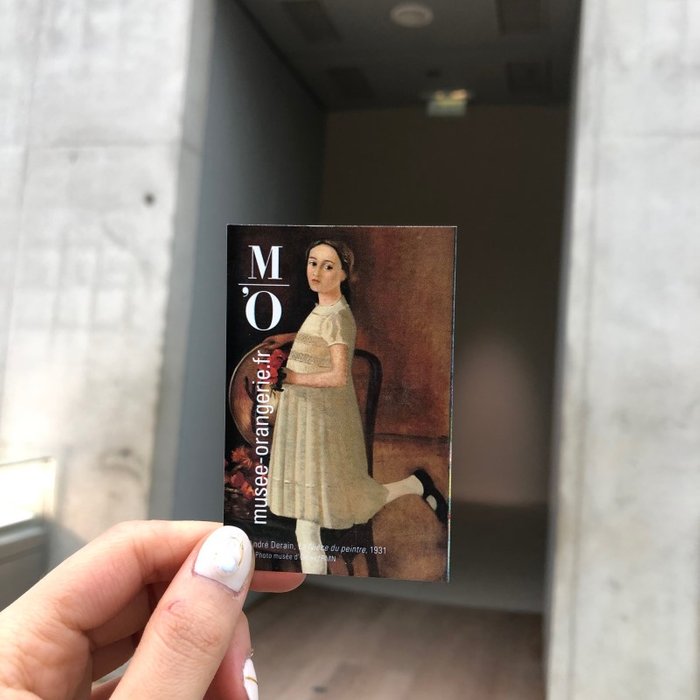 Orange is one of my favorite places. After five days of writing, I couldn't think of how I felt at the time, but I admired Monet as it unfolds the moment I enter. Monet depicts the scenery that depends on the light. I remembered only dark blue water lilies, but I also saw paintings that used orange and yellow so well. The small pavilion was filled with Monet's eyes. I'm taking a picture to show my brother and mom, and a Japanese grandmother came and said she would take a picture. I was excited to take our picture with passion. We met at the next exhibition hall and the next one, and they kept us.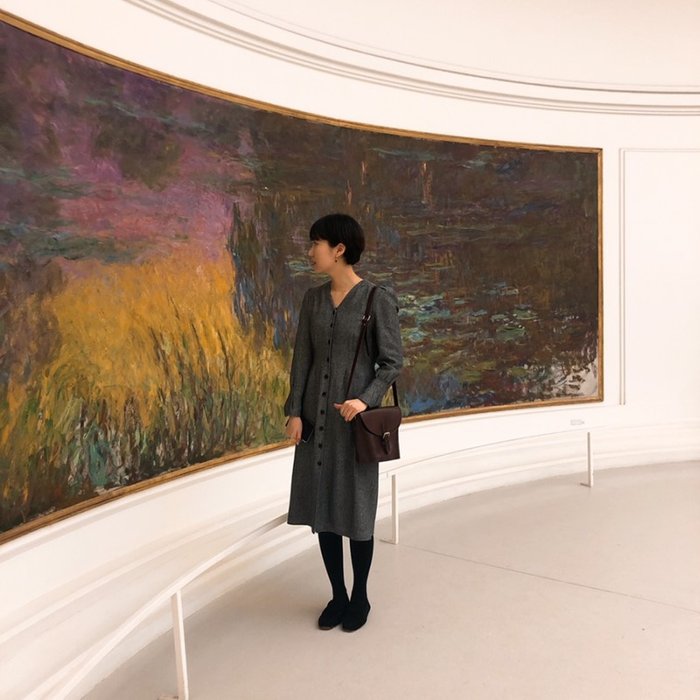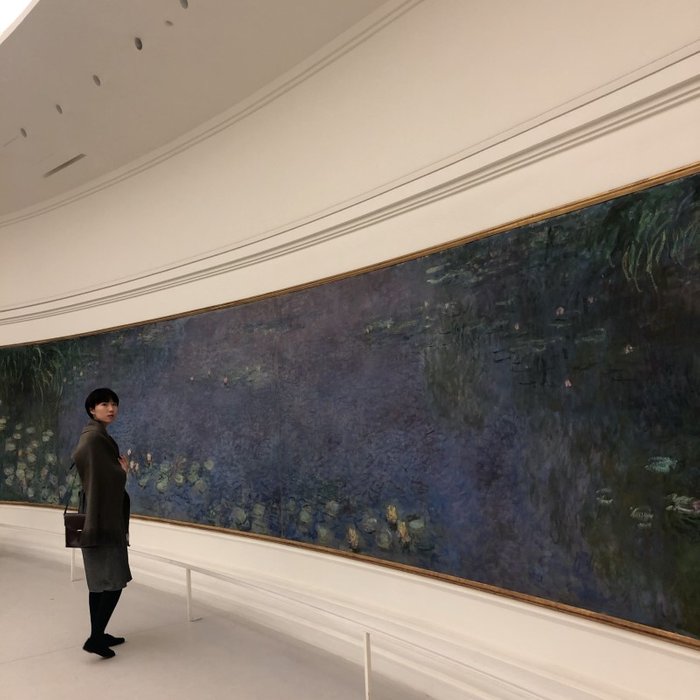 I bought a bookmark for my friends and a postcard for Chan Yong. There was too much to buy, but my brother was worried about our budget. I couldn't buy more because I was too worried. And my teacher certification was no longer useful, so I bought the Museum Pass. If this is the case, I would buy it before paying for the oranges.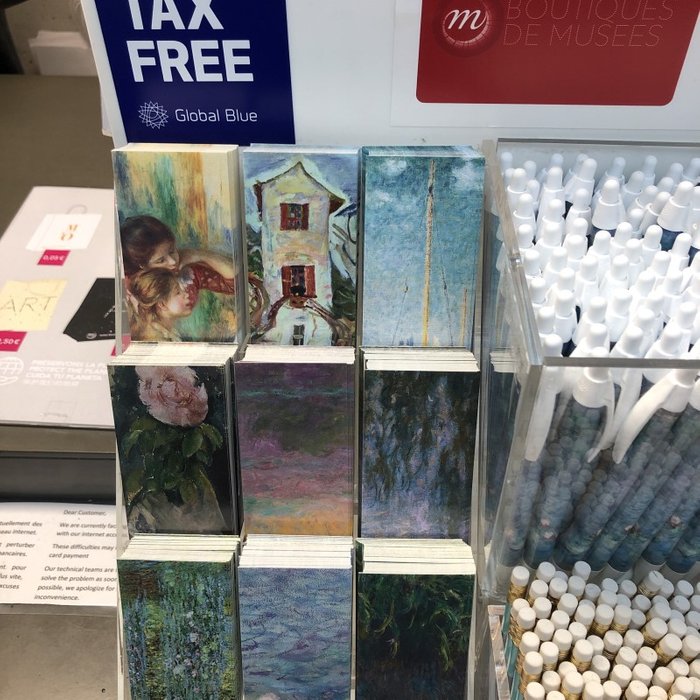 Then went to Petit Palais. A small palace but full of splendor. Had lunch at a restaurant in Petit Palais. Ordered today's dish and pasta. Today's dish was a chicken dish based on a cream sauce. It came with cooked carrots and potatoes and it was delicious. I took more photos from the garden. I wanted to go with him to the other side, but I didn't feel like it.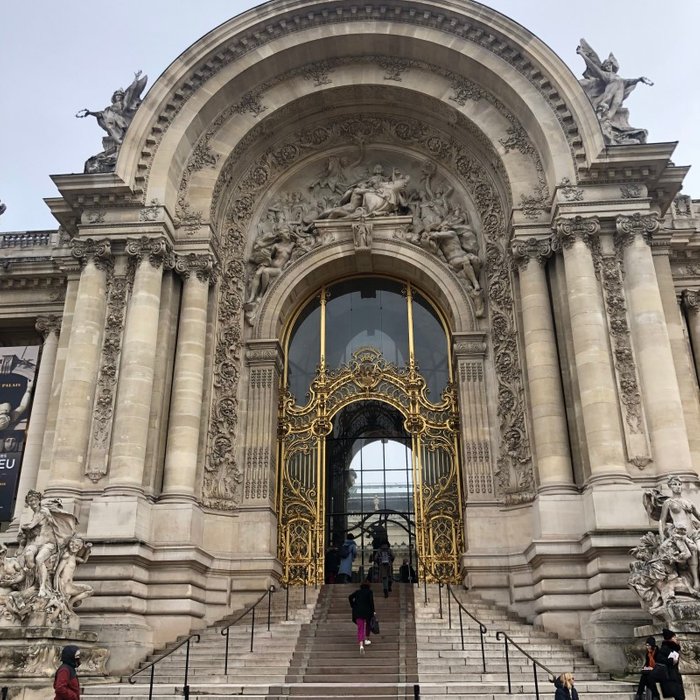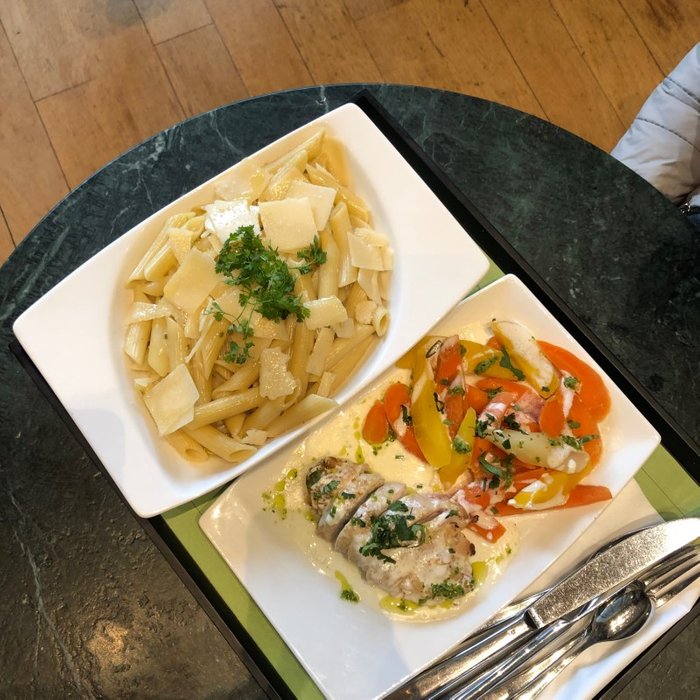 Lunch at Petit Palais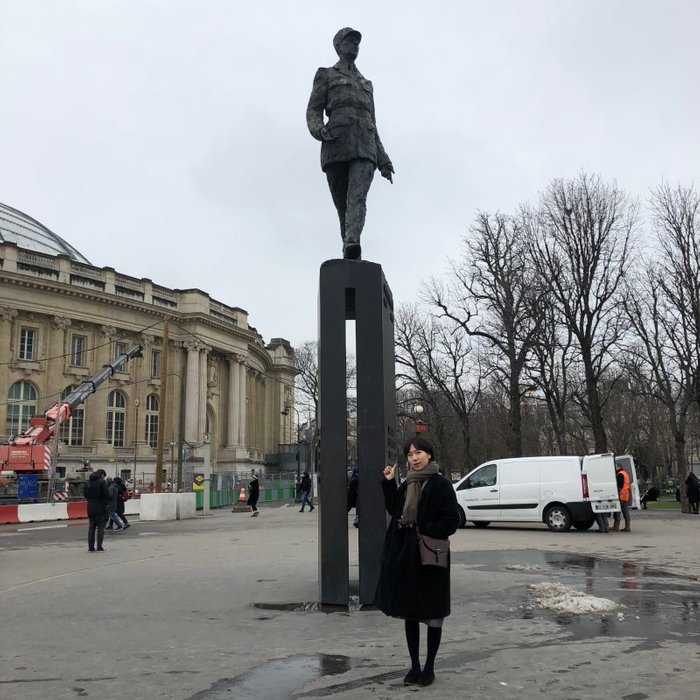 De Gaulle on the way to the Metro past the Grand Palais
And I love you moved to the wall. Montmartre also visited Hyeran four years ago. But then I love you. The wall did not go. I didn't know you were there. I love my brother and took a picture from the wall and sent it to my mom. Watching us take a picture, a tourist asks us to pose like us. I photographed with an old couple. Probably from Poland. It was a space where people from each country searched for the language of each country and took pictures. It was a feeling of love in itself.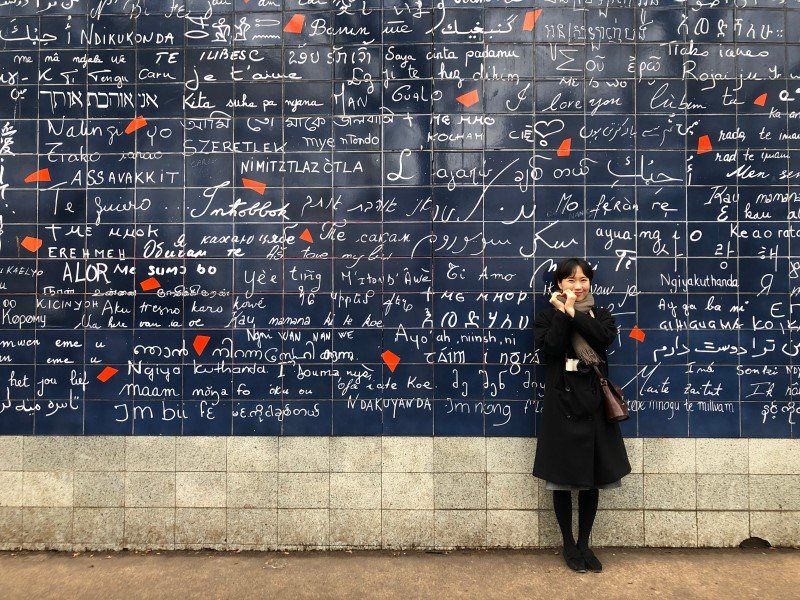 I went up to Montmartre. On the way, I met two Koreans and took pictures of each other.
In Sacre Coeur, a mass was being offered. As soon as I entered, my heart became godly in the hymns of the ringing nuns. The sound of praise was so beautiful, and so was it. I sat down for a while and prayed.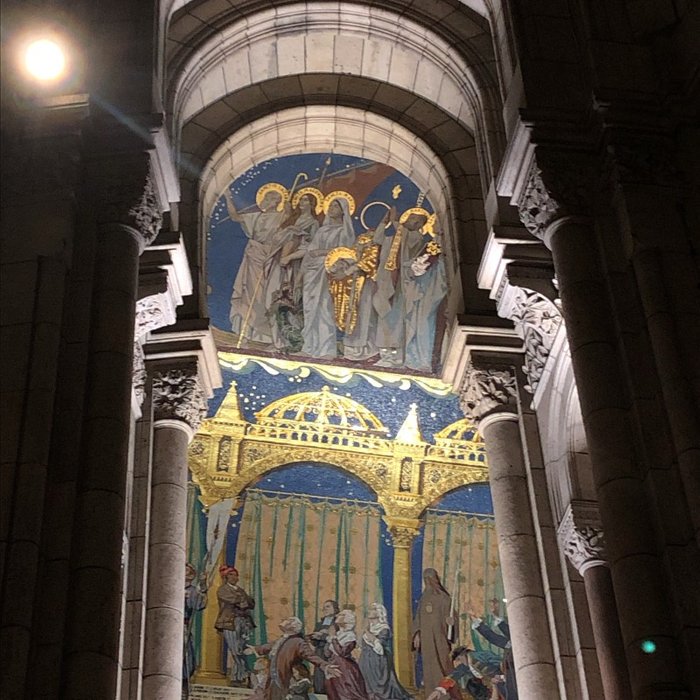 As a fourth year undergraduate, I thought I could come here before I died. Well, I came again earlier than I thought and experienced something different in the same space. And my younger brother, who is in 4th grade, wonders if he can come before he dies like I did at the time. We will be back soon. Then I expect to be with my mom.
On the way back to the station, we stopped at a cafe called Le Carousel and ordered a crepe, espresso and chocolat show. I never ordered espresso only in Korea, but the first espresso was so delicious. The bitter taste hardly tasted well without sugar. My brother didn't drink coffee and only had a chocolate show in Paris. I accidentally entered it, but when I searched it on Google, it was quite high.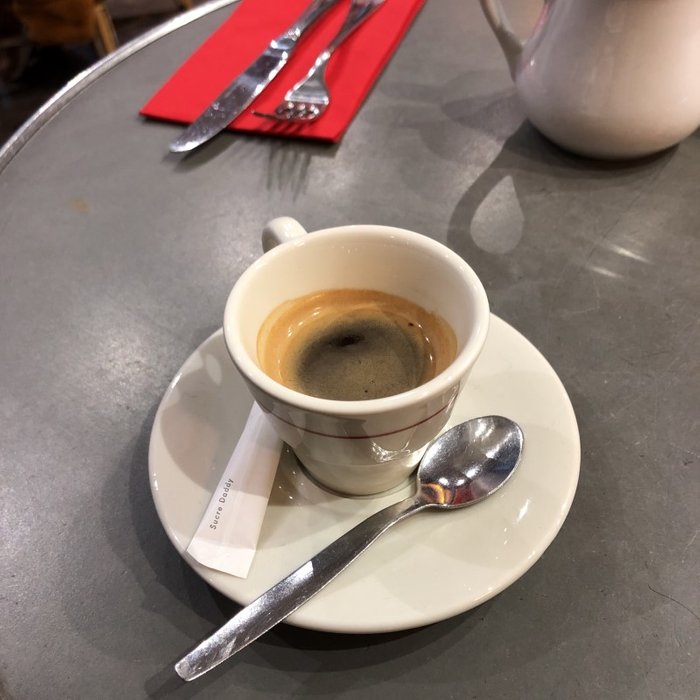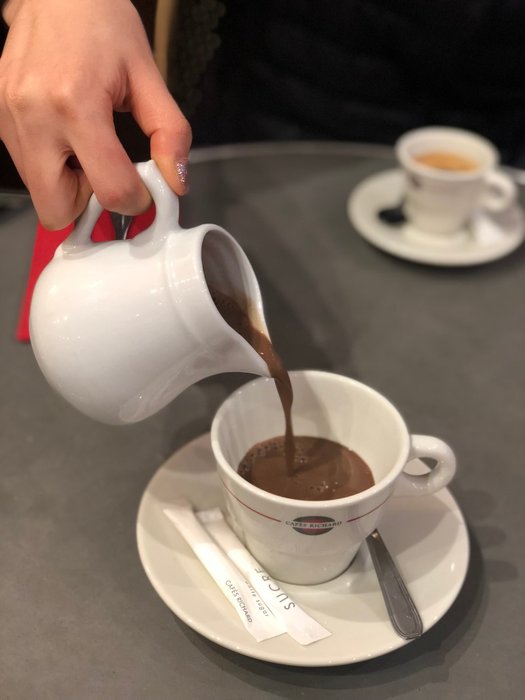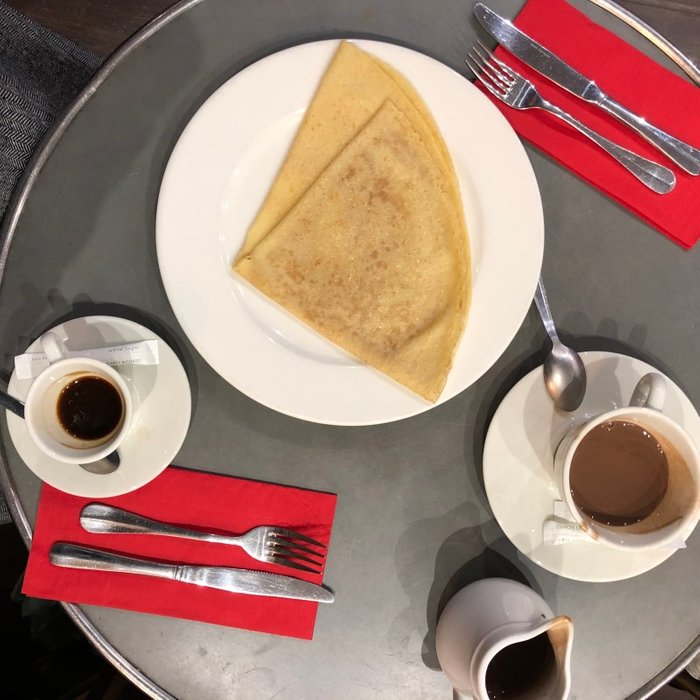 I warmed up for a while and moved to Louvre. Starting at 6:00 pm on Friday, children under 26 can enter for free. I arrived at about 5:40 and waited a bit before entering. There are so many people and nothing to miss (I'm already here, my brother doesn't have much interest in the museum), so I photographed the Mona Lisa, Venus de Milo and the goddess of liberty leading the people. It was a mistake to come Friday night. There are too many people to recommend.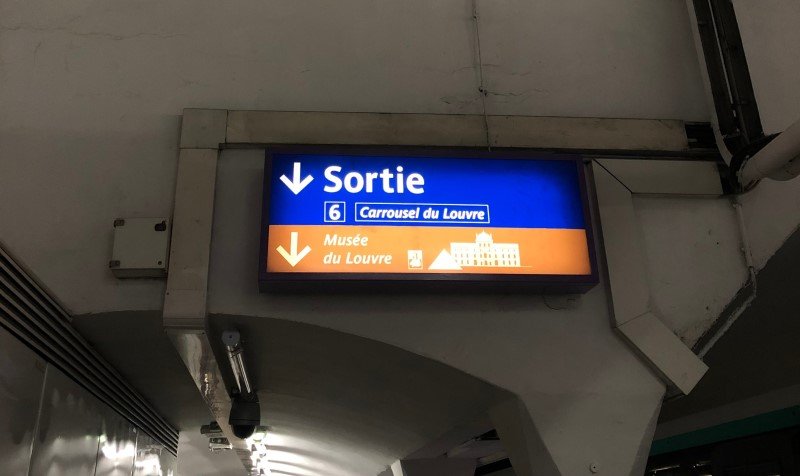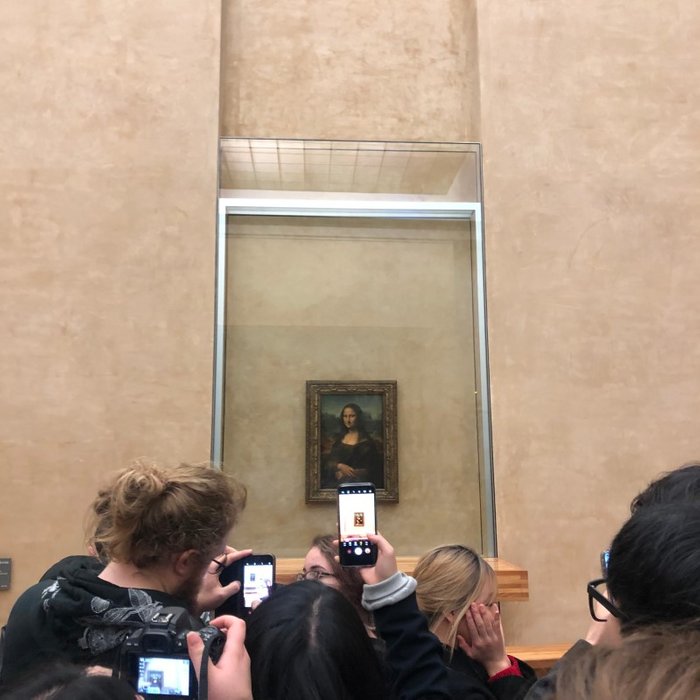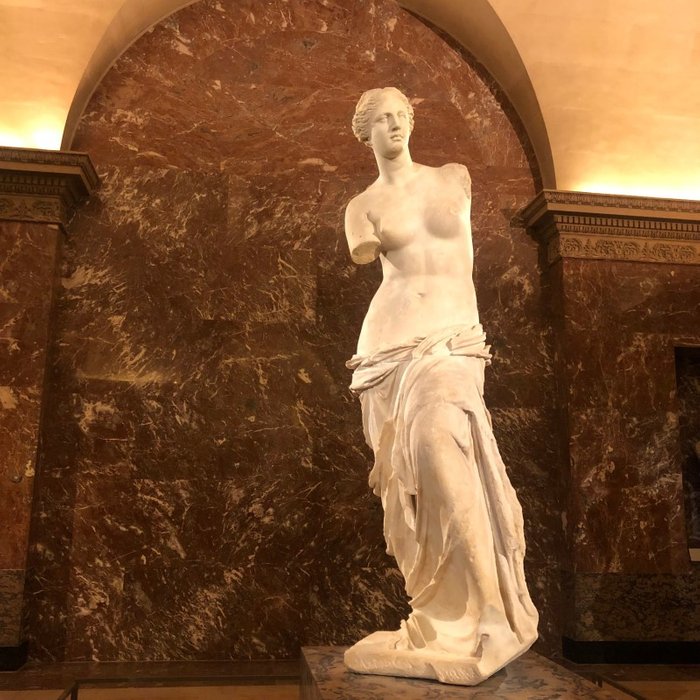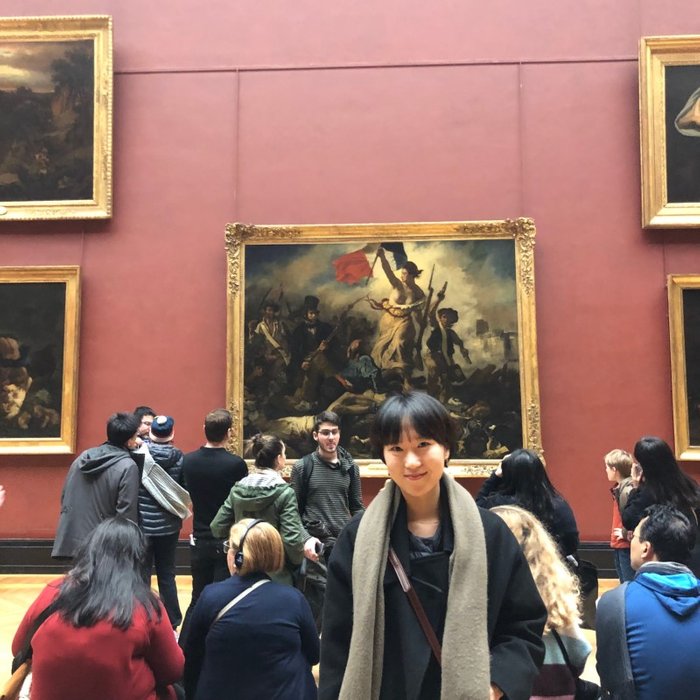 Louvre on Friday night. There are so many people.
Originally I was going to see the Eiffel Tower night view and ride the Bateauxum, but I walked too much all day and decided to go home because it was cold. I took the metro to the station. The next morning, I bought some bread, yogurt, milk and water to return home.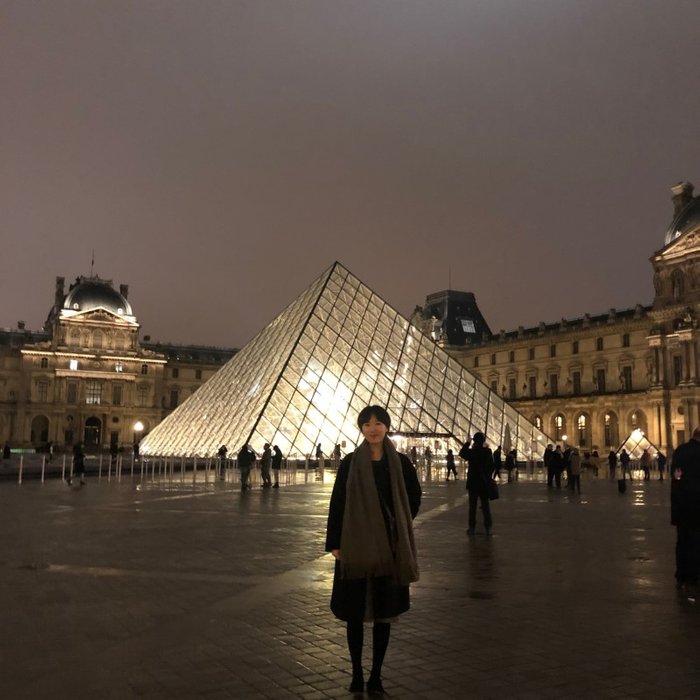 Rainy night
LIST
PRICE (€)
MEMO
Carne
14.9
10 tickets
Orange
9.00
Admission Fee: Regular Fee (Student Fee X)
8.15
souvenir
48.00
Museum Pass 2-day pass
Petit Palais
26.90
Lunch: Today's Dish 10
Pasta & Brownies 16.90
LE CARROUSEL
12.60
Crepe 5.50 / Coffee 2.60 / Chocolat 4.50
Mart
8.55
Bread / Water / Yogurt