Firstly,
It's nice to be back in the beautiful Canadian Rockies! Only a few hours from my home city of Calgary, Alberta! I also want to give a shoutout to @travelfeed!! Using the tag #travelfeed when posting about travels can definitely help improve your post to viewers interested in travels!
WINDTOWER TRAIL VIA WEST WIND PASS
Directions
Take the Trans Canada Highway all the way towards Canmore.
Turn off onto the Three Sisters Parway.
Take it all the way past the Grassy Lakes and Ha ling parking.
Park at the Smith Dorien Trail on either side.
Here is the link from Calgary
The Hike
The Hike is a moderate Out & Back (essentially just a return hike; up and down) it's a 10.5Km hike which gives a good combination of bush and open scenery as well. Once you're out of the tree's its not to far to the West Wind Pass which gives you quite a good view. The hike truly starts there though as you have about 2000 feet/ 600 meters to the summit from the Pass.
I definitely recommned bringing some extra food,water, and layers if you're planning to summit. It does get fairly windy (surprising name for the hike lol) so definitely pack extra for this one. It doesn't seem like a long one but 10.5Km over 3500feet/1050meters elevation definitely gets tiering! Especially since I was still jet lagged and only been home for about 30 hours at that point.
The hike was about 2.5 hours to the summit and about 45 minutes back down!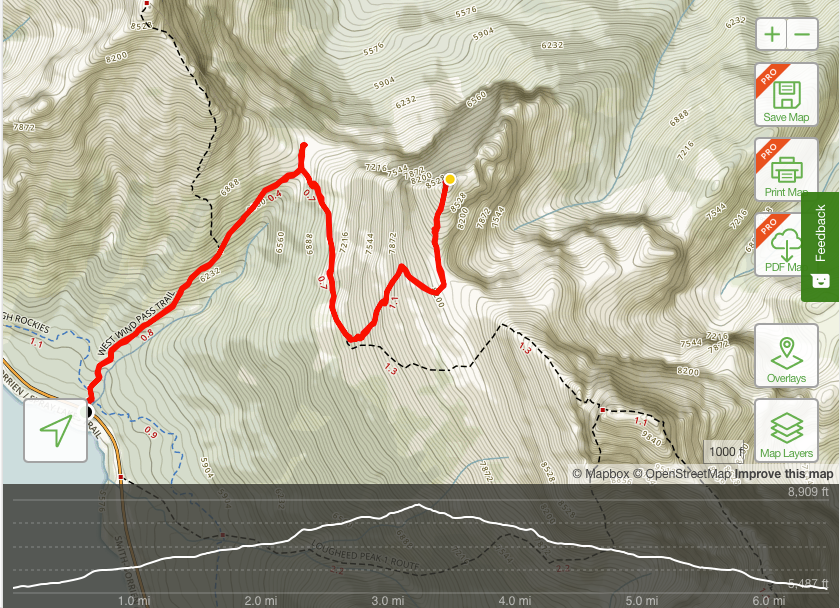 Photos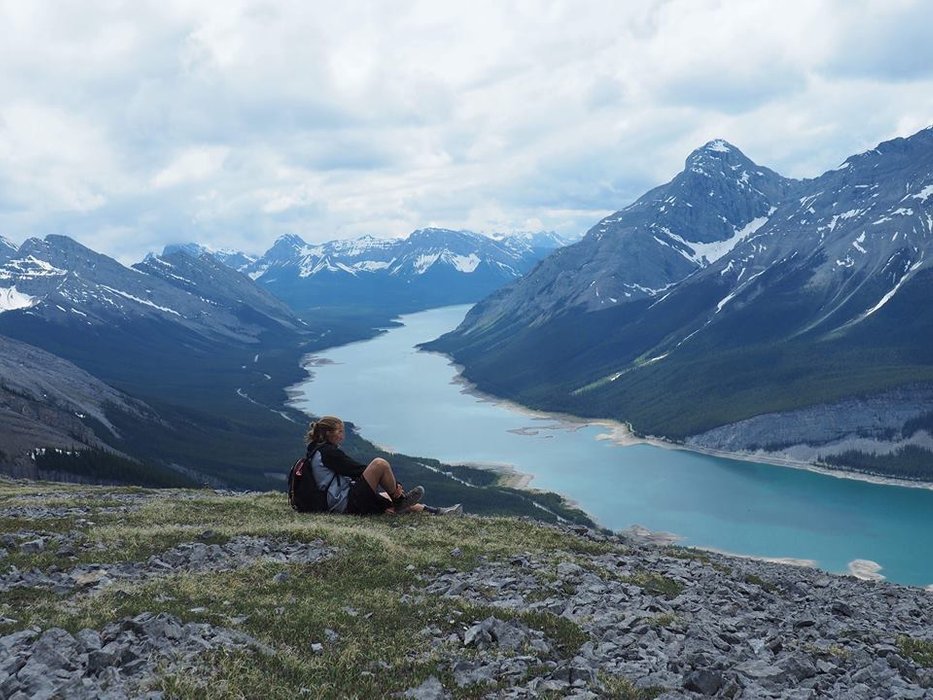 Taking a few rocks out of my shoes before the summit!
---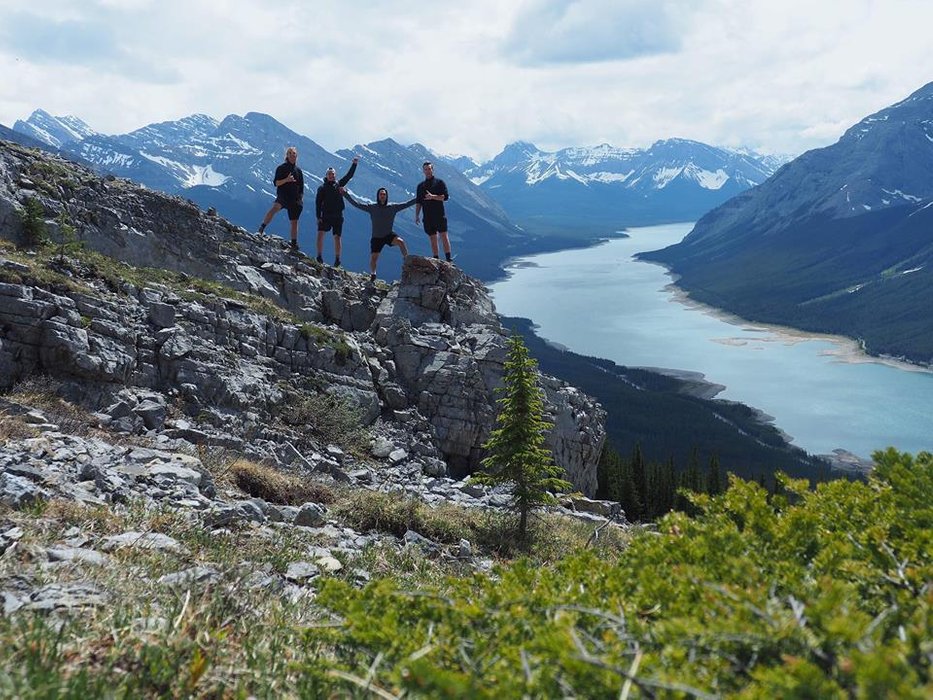 Crew posing for a quick picture!
---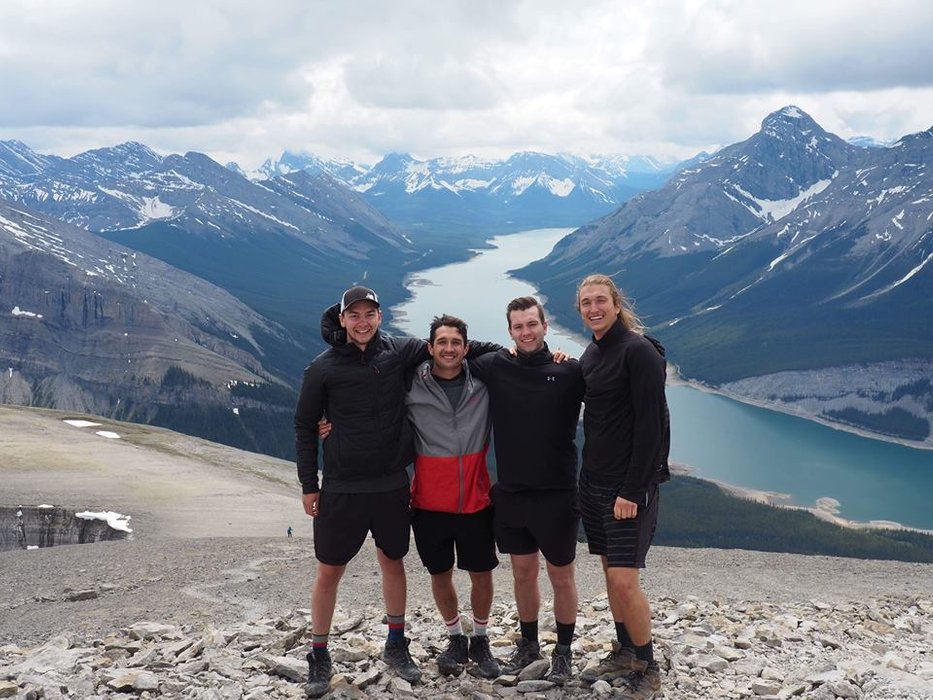 Right below the summit, looking back on the journey we had!
---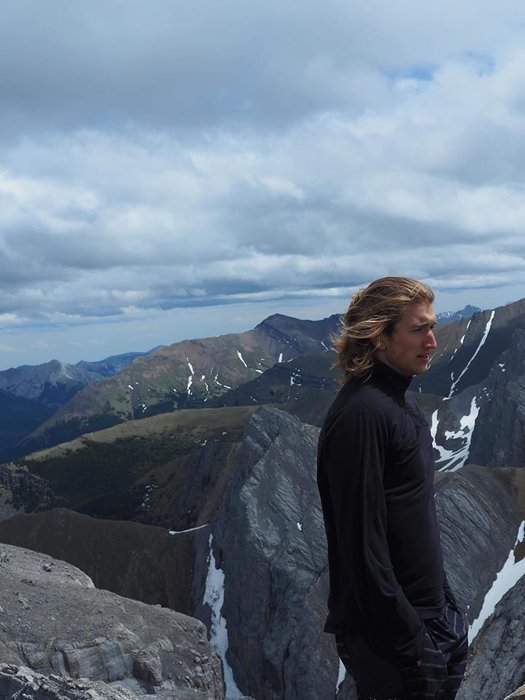 My lion mane and myself at the top!
---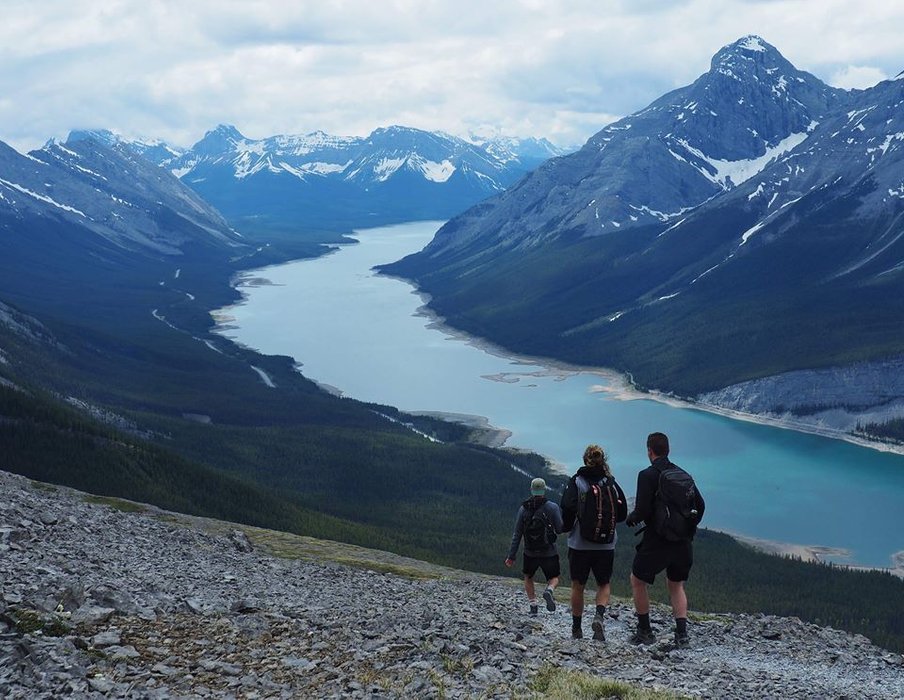 Descending back down from the summit after cracking a beer at the top to celebrate!
---
Rating
I give this hike a 4/5 STAR. It's easily accessible for most people as it's only about an hour and a half drive from Calgary. I'd give it a moderate as you can definitely do the hike in 4-5 hours while taking breaks along the way. The work for reward is great as you have a 360 panoramic view at the summit. Dog's can also be brought along! All in all great hike and highly recommend!