Nice to be back in the mountains and conquering the second mountain of the short but sweet season! Technically since I'll only be in Canada until the end of July.
Mixed feelings about this one and it's partially due to the weather and actually not being prepared to do this hike at all. We ended up getting lost on the way to summit a different mountain and one we got on the path and spoke to some fellow hikers it was too late to turn back and try and find the other hike with no reception.
So my review may be a little more harsh then necesairy and the fact that the winds were blowing like crazy!
GRIZZLY PEAK
Directions
Take the Trans Canada Highway from Calgary towards Canmore
Take EXIT 118 towards Kananaskis Country
Turn LEFT and stay on Kananaskis Trail / AB 40 for 48Km.
Pull a U turn if doable and park the car in the grass/shoulder right after the Ripple Rock Creek
Here is the link from Calgary
The Hike
Well lets just say if you're looking to go for a nice relaxing hike enjoy some good views and get your tan on this is definitely not the hike for you. Most of the time I know what I'm getting myself into as I do research and read reviews before attempting anything as I'd consider myself a fairly good hiker but no expert my any means.
This hike definitely tested me at times. It was short, I mean 2.5Km one way. Which you're thinking okay I can run that in 15 minutes. Until you realize it's almost a 900 meter elevation during those brutal 2.5Km. In total it was just over 5Km. Here you can see a little info on the elevation and the layout of the hike.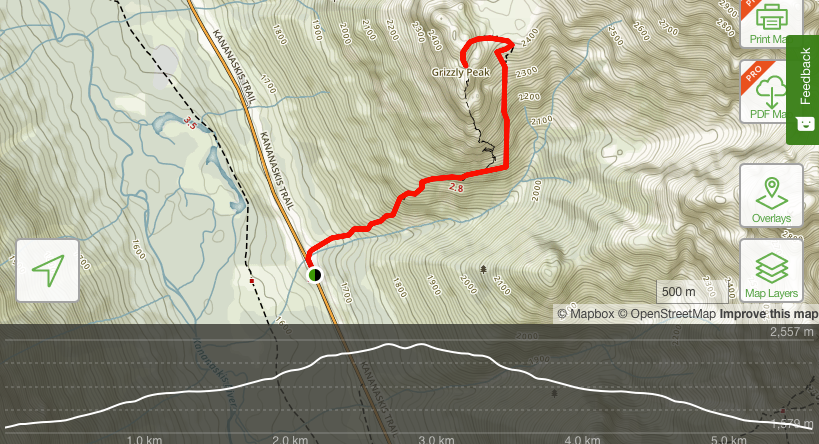 ---
Photos
Right below is around the half way point where you can see across from the Grizzly Peak which we were climbing. Even though it was late July there's still some snow on the mountains in the rockies and that's one thing you definitely have to look into before deciding which hike to do. I'd say right after this photo was taken the hard part was just starting but I'd say it was a 8/10 difficulty the whole way up.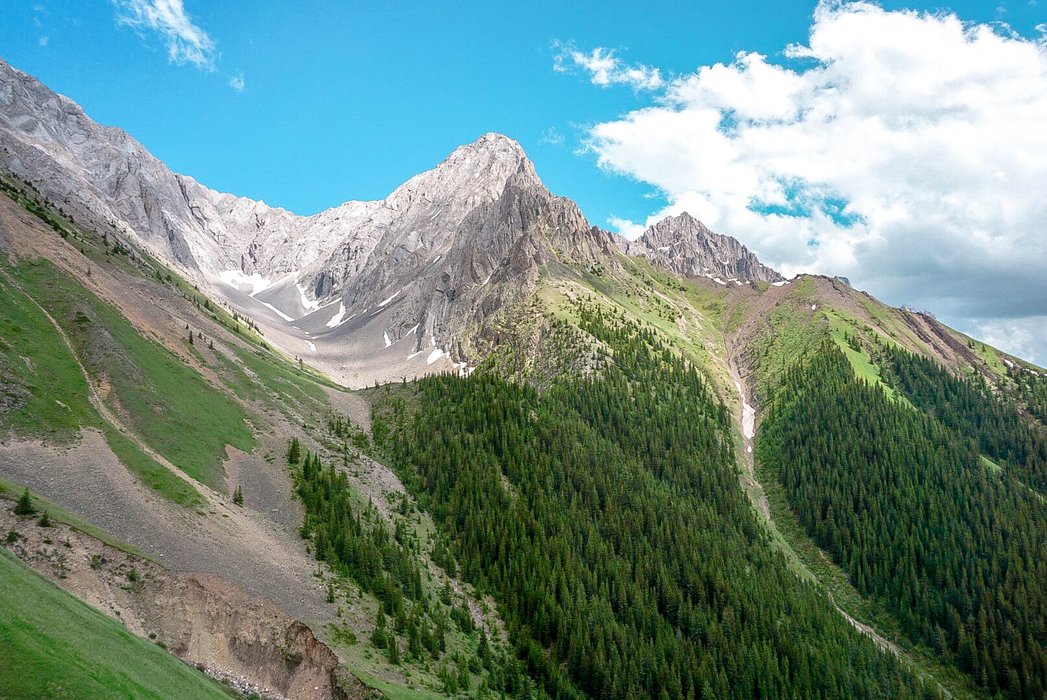 ---
There were definitely moments where we had to just sit down and enjoy the view. It was a battle for sure but views like this make it all worth it!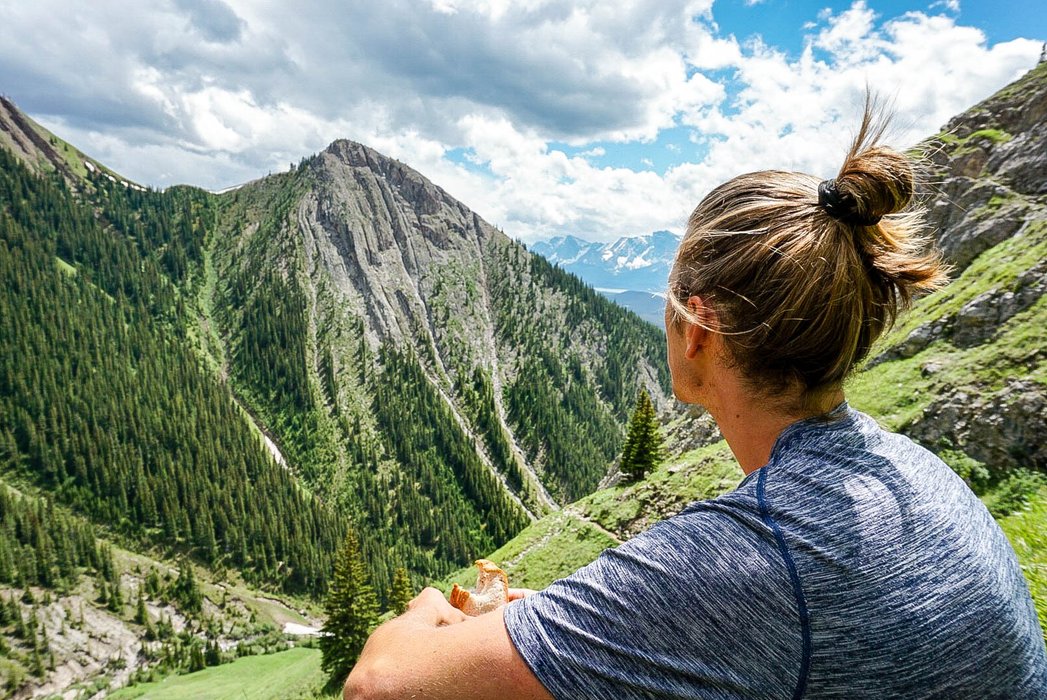 ---
It was time to get back to it and make the climb. The weather in these photo's makes it seem like it was a beautiful summer day but in the rockies and the addition of the elevation the weather can be extremely unpredictable. Come prepared and bring layers because you truly never know. I've got 4 seasons in 3 hours before.
From this photo if you go up and to the left you'll reach the meadow before the climb to the peak!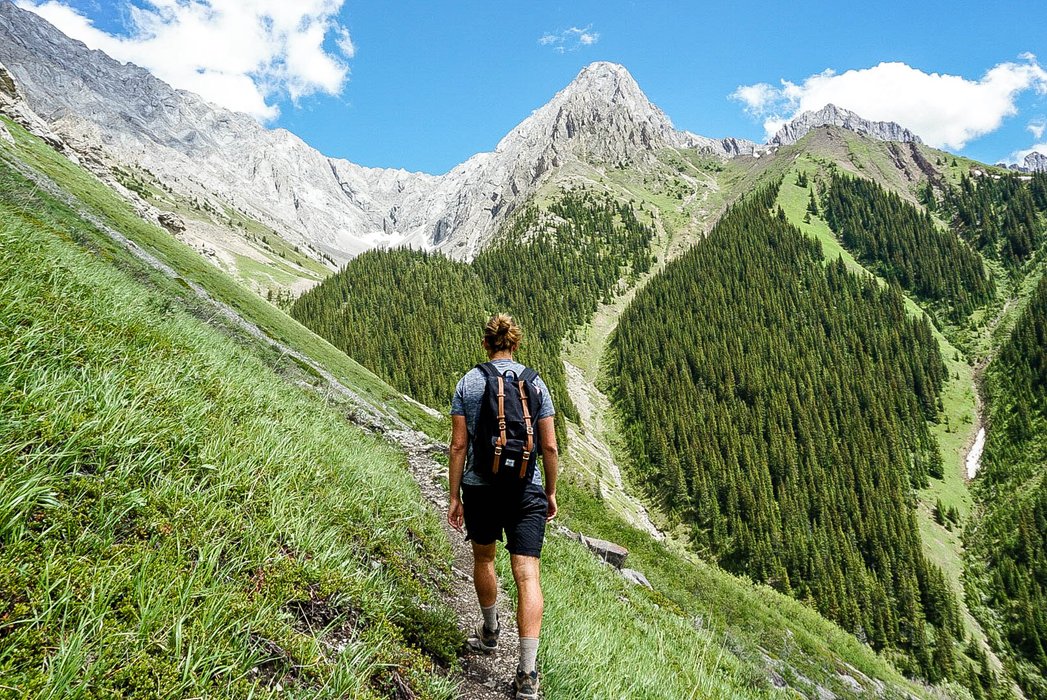 ---
*We made it to the meadow before the peak. It was hands down the windiest place on earth. Never in my life have I experienced so much wind, even weighing around 200 pounds with my backpack the wind was throwing me around. It was wild! I'm not sure if everything was just coming through that meadow or what it could have been but man that was mad! Luckily we still got a cute pic of @josefinemk out of it!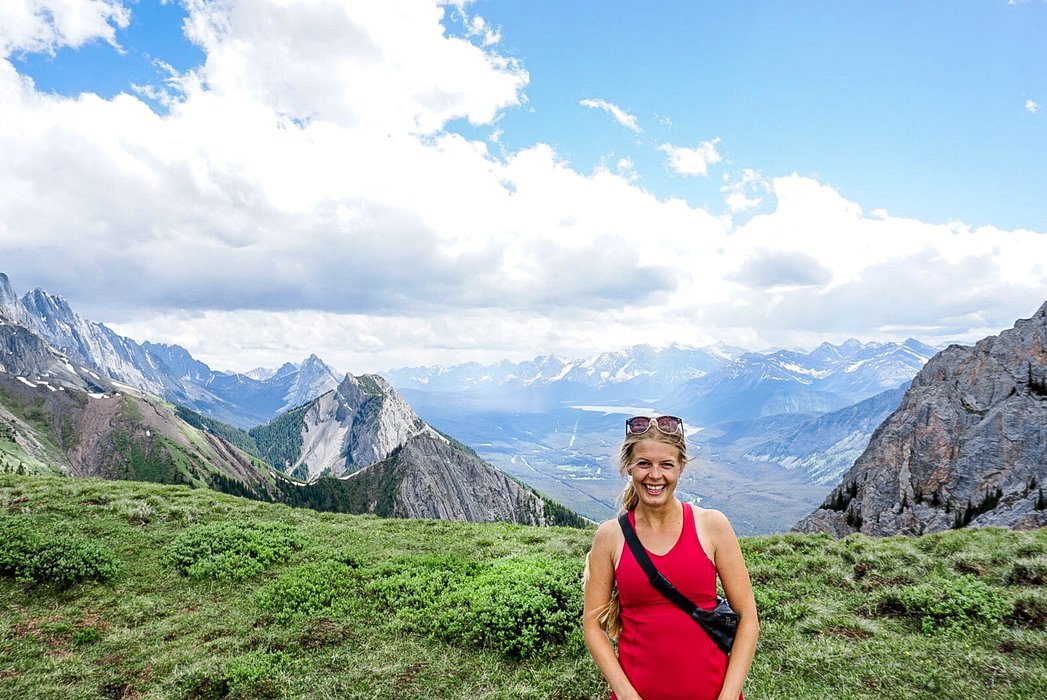 ---
Meet my good friend Harold who I met at the top. I think he might have been looking for some human food which sadly I demolished half way up the hike to get me to that point right there...sorry Harold..next time!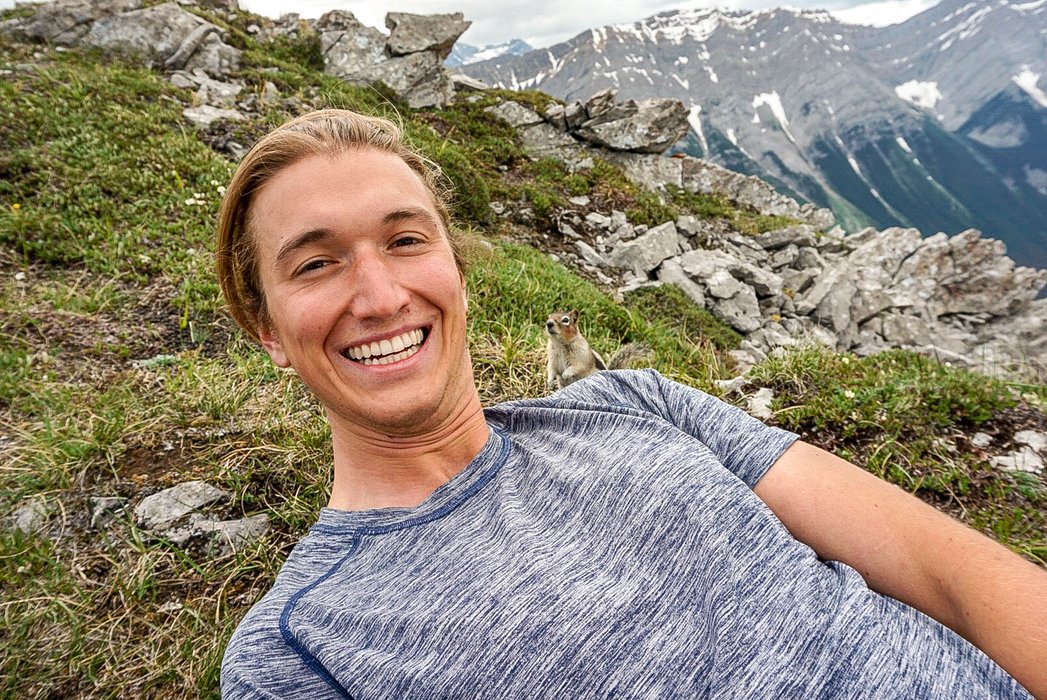 ---
Finally a photo of me just enjoying the view. I wasn't a huge fan of the hike but a peak or a summit are always worth it. By me saying I didn't enjoy doesn't necessarily mean it's not a good hike just with everything unexpected going on that day and also being hung over from the weekend it just wasn't my dad. Either way I enjoyed the view and here's a photo to show it!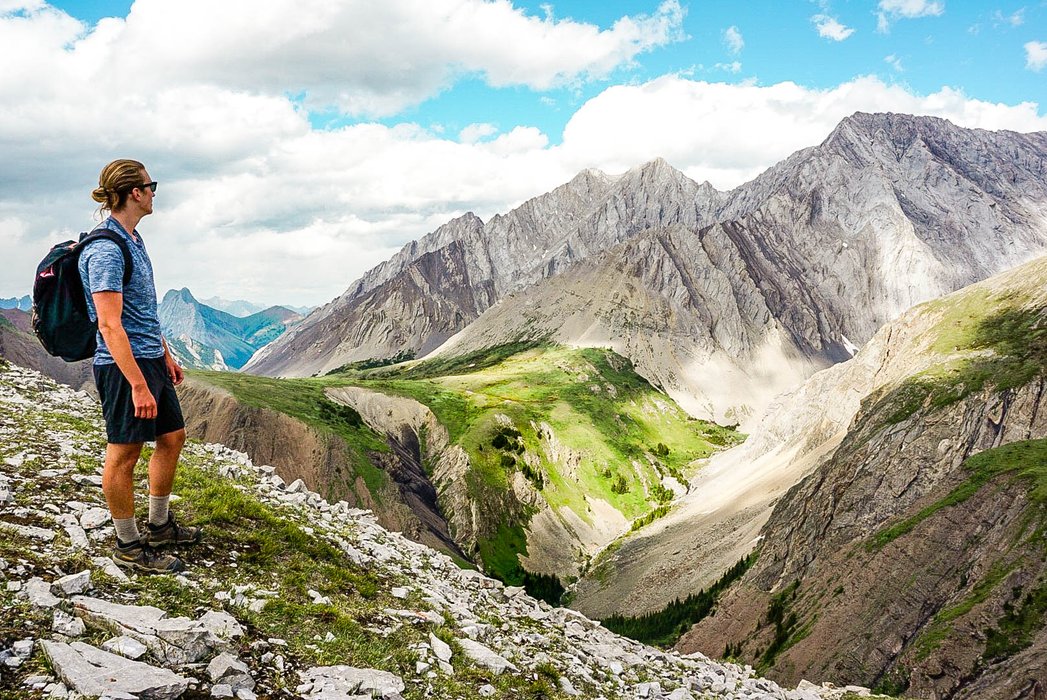 Thanks for stopping by and hope I can share more awesome hikes with you guys in the future.