Time in Canada is slowly coming to an end for 2018. Still one week left which will be relatively busy getting visa's bank stuff and all that boring stuff in order. Luckily I've been fortunate enough to get out to the mountain 4-5 times already. Between running a half marathon with @josefinemk in banff to conquering a few mountains it's been an awesome time and I sure have missed it!
Today I'm going to feature the most recent yet my favourite hike I've done this summer!
WASOOTCH RIDGE
Directions
Take Trans Canada Highway from Calgary towards Canmore
Take EXIT 118 towards Kananaskis
Turn LEFT and stay on Kananaskis Trail / AB 40 for roughly 18Km
Turn LEFT into the parking lot for Wasootch Ridge ( There is a path right next to the car park / with a little sign )
The Hike
Wasootch Ridge is your typical Out & Back hike which most of the hikes in the Kananaskis area are (Just means the way you climbed the mountain is the same way coming down). If you're up for the challenge the elevations gain to the summit from the parking lot is roughly 1400 meters which for even a regular hiker is a fair bit. If you're just not feeling it or looking to go on a stunning hike without destroying your knees or having to scramble too much then I'd say stop at the Cairn which is about 900 meters elevation and very similar views.
I do recommended going to the top if you're an advance hiker though as the views from the top are remarkable and I got some proof bellow! It is a scramble and it's not easy but it sure as hell is worth it.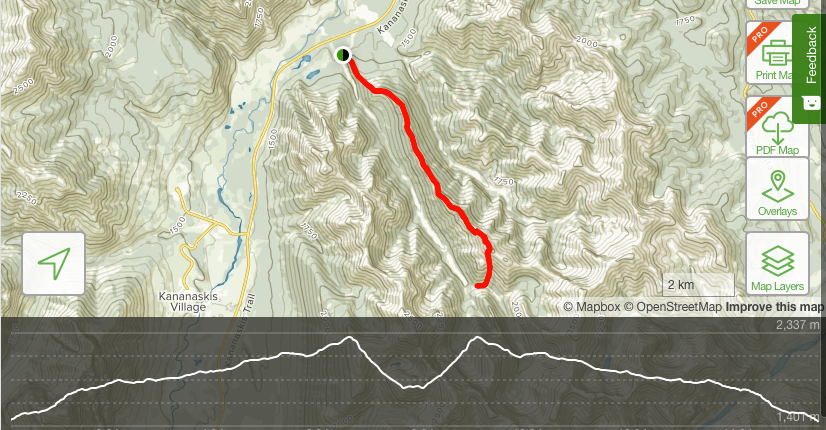 Let's start from the beginning though.
I don't know why but I feel like the beginning of a hike should always be easy and warm you up and prepare you for the brutal uphills later on. Let's just say this was the complete opposite. Within the first two Km you'll cover over 400 meters and it may not sound like much but from sitting in a car for a few hours straight into that it's a little rough. You really contemplate why on earth did we pick this hike but the beauty of that much elevation so quick you get out of the trees in no time and right to the ridge!
From there on it's basically a roller coaster ride the rest of the way and not one of those crazy spinning ones just your regular up and down and up and down type! You follow the ridge essentially all the way to the cairn. The whole time you have panoramic views while walking on the ridge. It's absolutely stunning especially on a warm summer day and makes for a beautiful hike.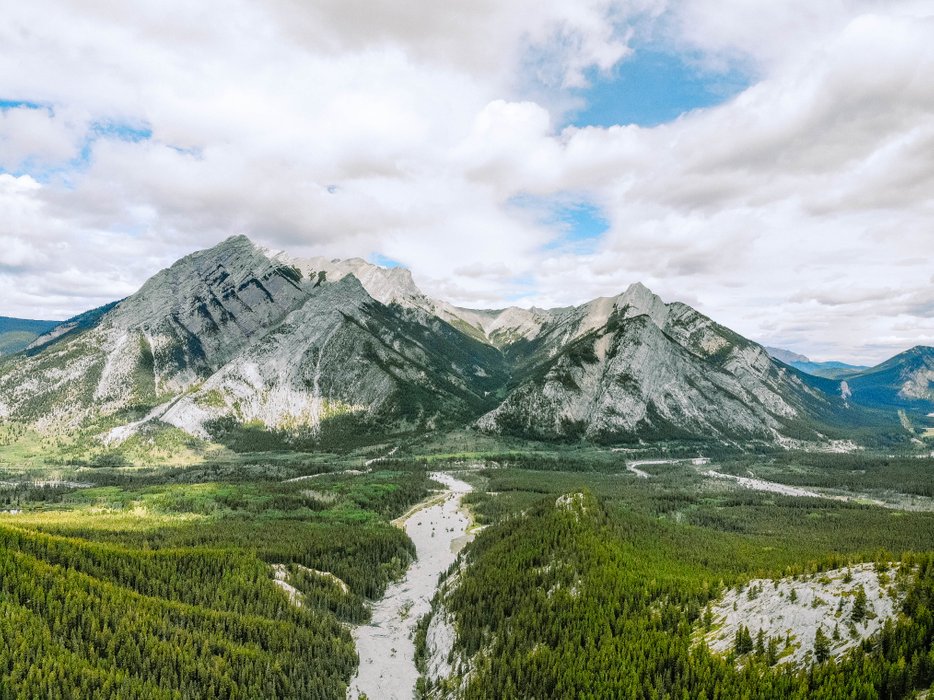 An idea of the view's you could see along the way!
---
We didn't get too lucky as we hit a few patches of rain along the way but it didn't stop us from climbing to the Cairn and past! So I'd say most people end up making it to the Cairn and call it a day since already from there the views are breathtaking!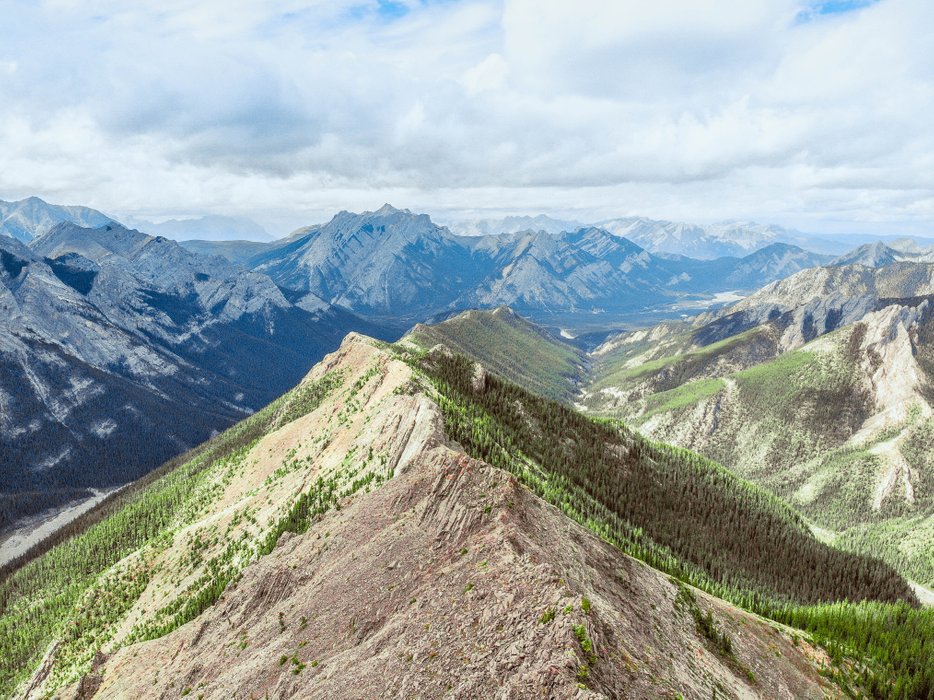 The Cairn is just a little ways behind us so this is the ridge line you look back on, looks like the spine of some ancient Dino!
If you're afraid of heights or don't like a little adrenaline rush it's time to close the tab and get back to doing something else as this last part isn't for everyone. From my perspective the climb from the Cairn to the summit truly isn't that scary. Theres no areas where you really go Oh shit if I make a mistake I'm dead it's more of let's try and not make a mistake because it probably won't feel good after. This last part probably adds an extra 2 hour's to the hike i'd say, depending on how many people you're with. It's mostly a scramble all the way walking along big loose rocks and getting on all fours. It's quite fun not going to lie!! Once you get near the top you go up through the guts and back onto the ridge for the final few meters until you get to the top!
To be fair for the amount of work you have to do the summit the views aren't a whole lot different then from the Cairn but hell it's a summit! Something feels good about making it to the top! You can sit down and just enjoy the views for a while and hopefully with a cold bru!
I put some footage together of the hike I hope that you guys enjoy! :)
Would love some feedback :)