Hey steemies!
After voting like a drunken sailor and draining too much of my vote power, I vowed that I would hit the steemit rehab to get over my up-vote addiction, turns out there is no such thing and I'm on my own with this one. 😧 😱
I tried to stay away but I experienced a moment of weakness while exploring the 4 corners of this amazing blockchain we call steemit. Just can't stay away eh ladybug! Nope. During my search I came across a great story by @keithboone that led me down a rabbit hole that led me to a @derangedvisions post about showcasing our home town, I just had to indulge. I encourage everyone to participate. This is the contest in question and the rules of participation:
https://steemit.com/creativecoin/@derangedvisions/tell-me-about-where-you-live-contest-100-sbi-in-prizes
This is my Entry.
I moved to Edmonton Alberta from eastern Canada in 2006 or 13 years ago. Well realistically, I didn't have much for belongings being 21 years old and got a one way ticket because I didn't really know how long I wanted to stay and needed a change. I packed my suitcase, got the first cheap ticket out of town and away I went. Turns out I fell in love with this city and never left. Before I left the east coast and the Appalachians, all of my peers thought I was nuts and it could only end in epic failure, surely I would be back in no time...no wonder I needed to get away! I found new opportunities that I could never even imagine for myself and this was possibly the smartest decision I ever made. I often say "fortune favors the bold" and this is precisely why.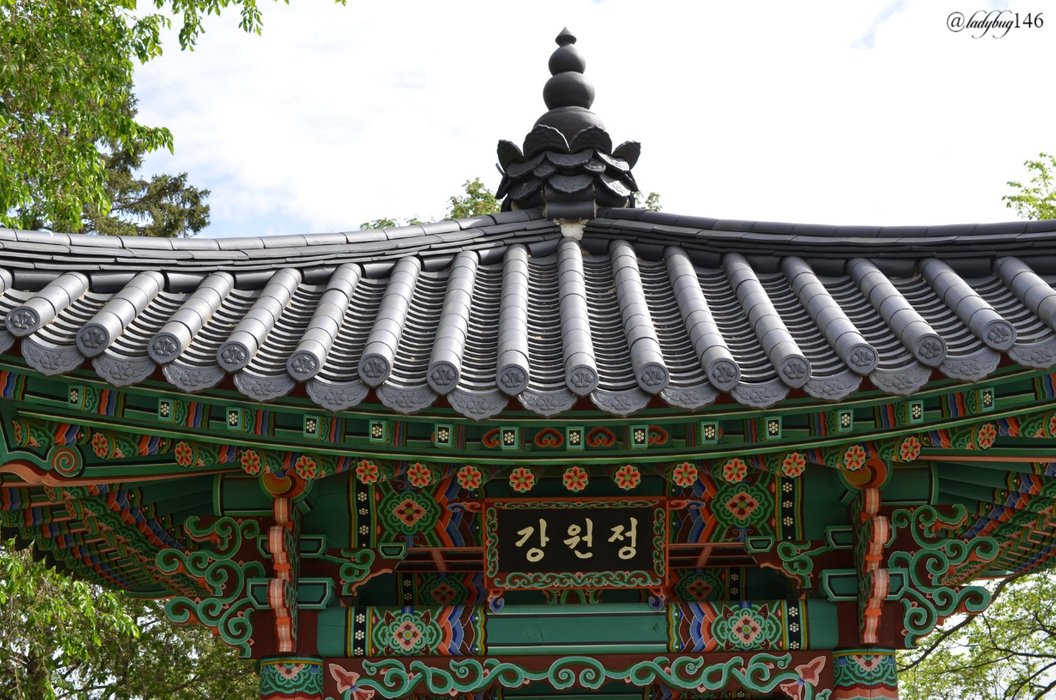 On the grounds of the old Royal Alberta Museum located on 9810 103a Ave NW, Edmonton. The museum has moved to it's new bigger location but the ground remains a public park with various arts and sculptures from different cultures.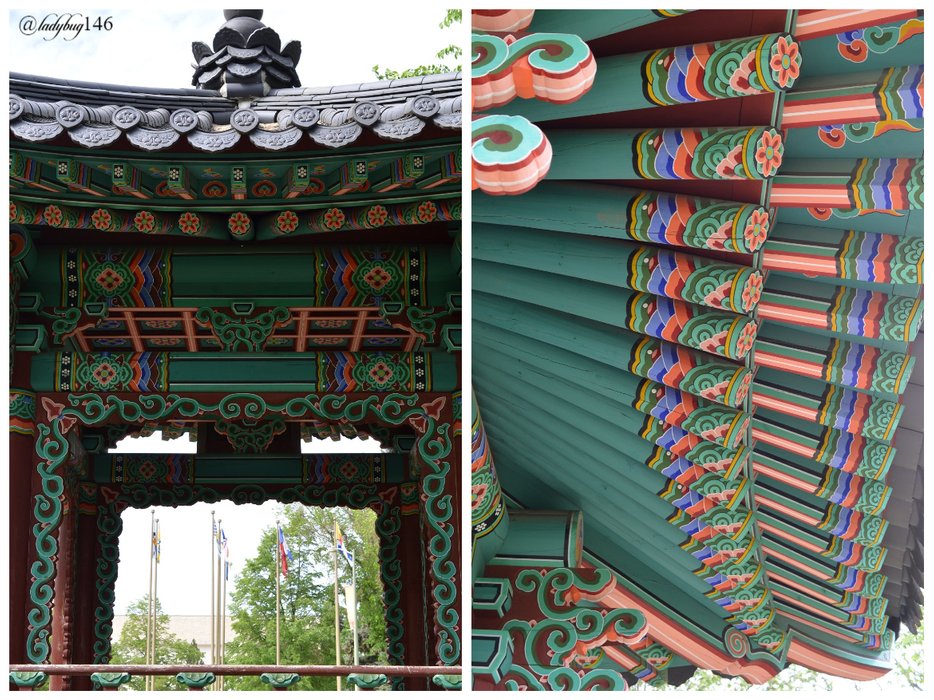 Along with the new career opportunities, this province came with an absolutely breathtaking landscape just about everywhere I looked, why I eventually took on photography as a hobby so I could immortalize my experiences. Over the years, I had a chance to be a tourist in my own city that never sleeps. Edmonton is a cultural mish-mash of everyone in the world with similar goals of having a successful fresh start. It has something for everyone, weather you like the outdoors or festivals, from concerts to art & history museums, every special exhibition wants to leave their footprint in our young cultural city.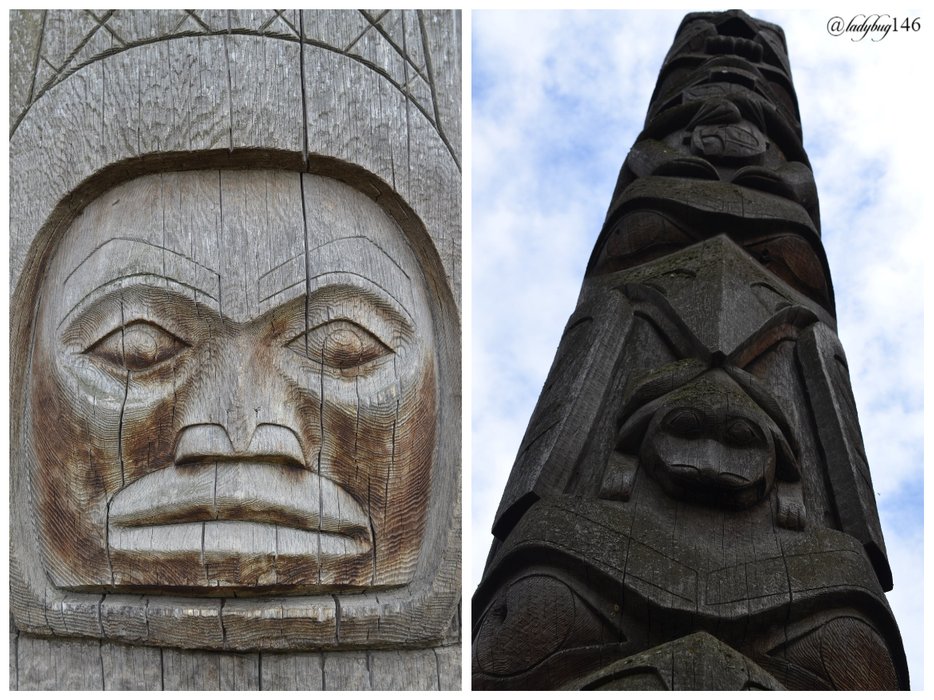 Indigenous Totem pole, also displayed at the Glenora Building aka the old museum grounds.
At first glance, Edmonton doesn't look like much, A few tall buildings that stands out of the extremely flatlands of the Canadian Prairies always under construction but here, it's all about the experience. Don't knock it till you try it. Some of the things that are beginning to put us on the world stage as a travel destination is none other than our variety of festivals, food culture including various food trucks, unique restaurants & pubs, craft beer & spirits and the fact that we once had the largest shopping mall in the world until we got knocked off our throne by Dubai. Thanks a lot eh!!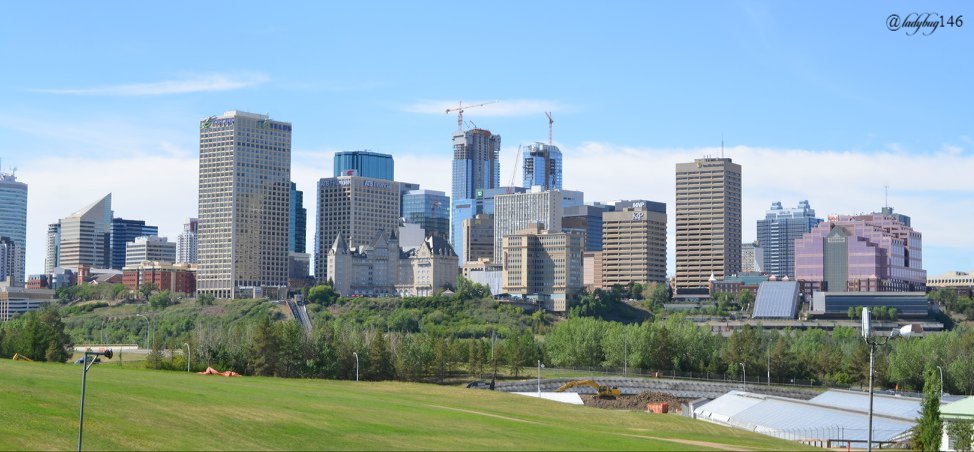 All kidding aside, West Edmonton Mall is still a pretty popular destination loved by most visitors with it's amusement park & roller coaster, theaters, comedy club, water park, skating rink, fantasy land hotel, mid day Sea Lion demonstrations and various other attractions. When I say this place has everything under the sun, it really does! If you are a man, don't worry, while the wife shops, you might like an afternoon stay on Bourbon Street (still inside the mall), where many pubs and fine eats to keep you entertained including a Hooters pub can be found...just don't tell her until she feels guilty for spending all your vacation cash, then she can't give you too much grief!!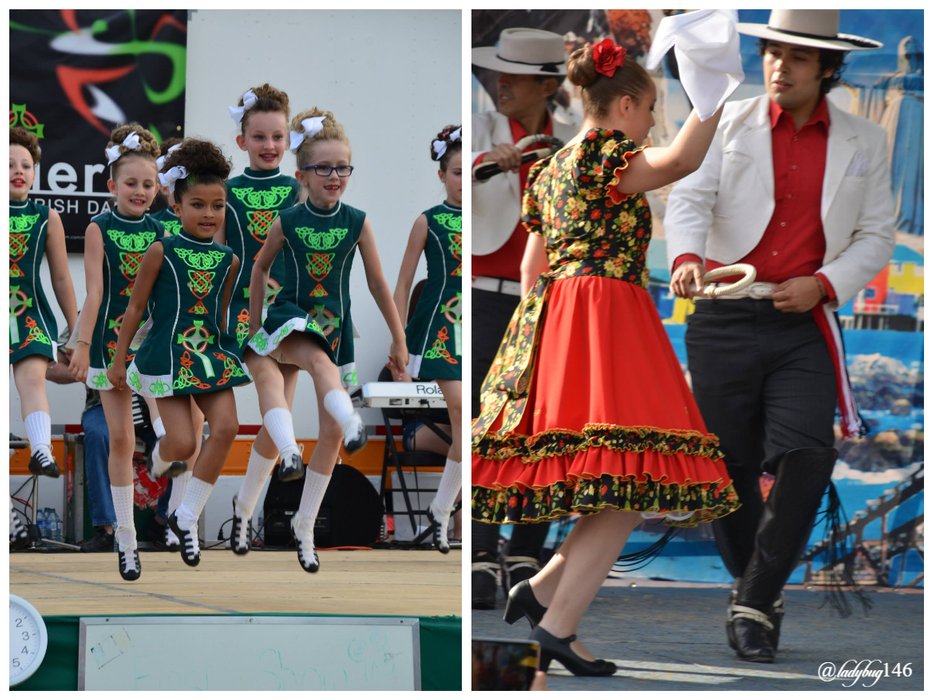 UNESCO Heritage Fest. First picture is a group of Celtic dancers, second picture is a Chilean couple.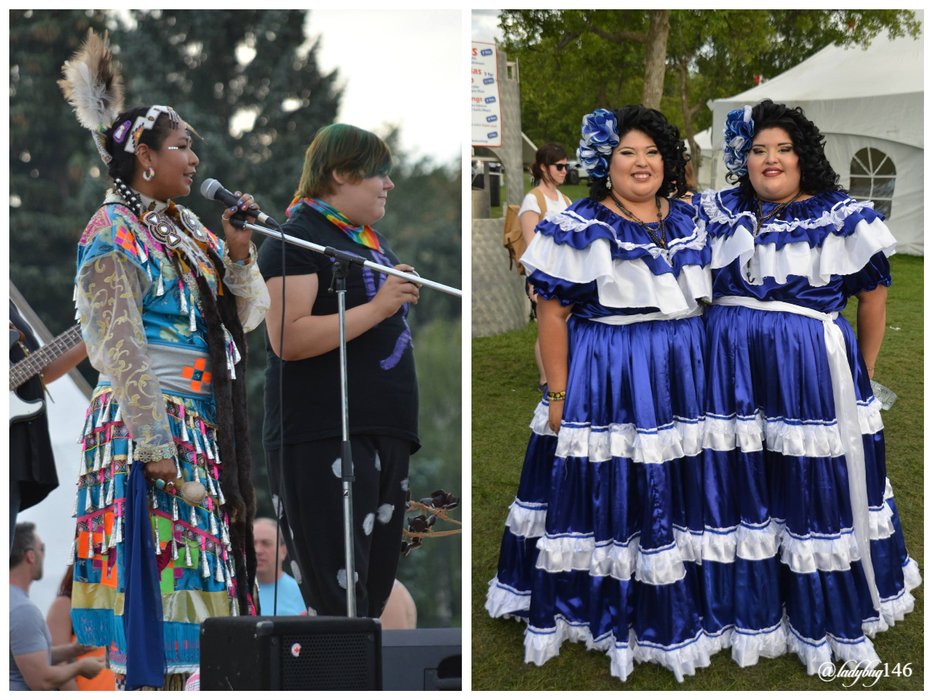 Can't display Heritage Fest without the local culture, first Picture is an Indigenous songwriter/musician in Regalia, second picture is two lovely Portuguese ladies wearing their traditional dresses.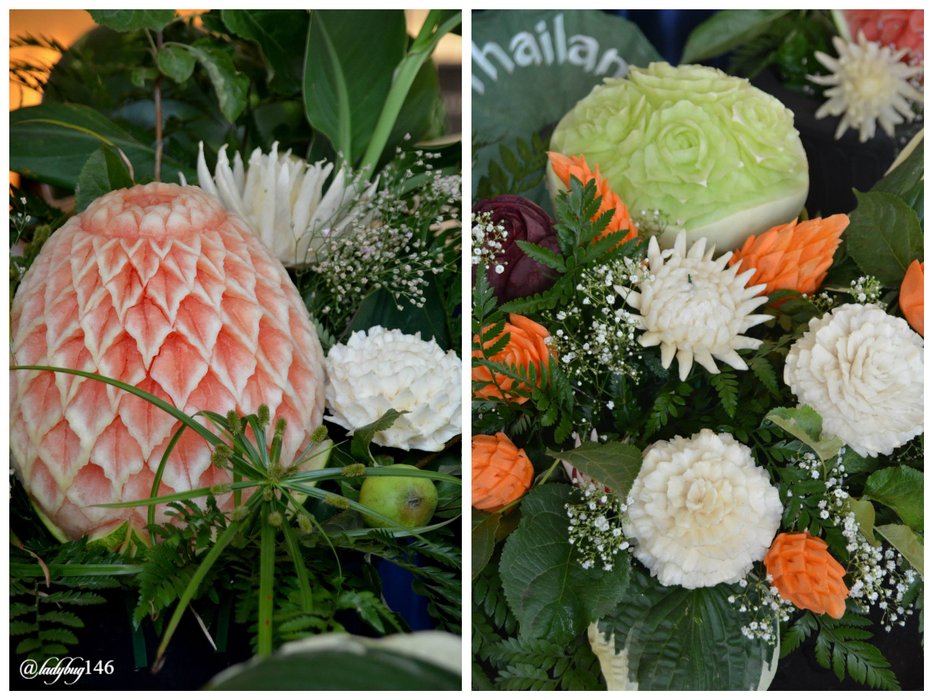 Thailand flower arrangement entirely carved out of various fruits.
All summer long, the city is buzzing both during the day and night with various festivals for everybody. from Hawrelak Park, downtown Edmonton, Whyte Ave (82nd) there is no shortage of entertainment. The most iconic is by far K-days (formerly Klondike days), a grand demonstration of the Edmonton spirit. It does come at a cost for general admission but if you plan on attending a few days, there are passes available to last for the entire duration that can be quite economical in the end. Of course you can find the usual carnival attractions and rides will cost you another pretty penny but there are plenty to do that doesn't cost extra like concerts from various well known North - American artist along with lesser known local Talent. On the ground, plenty of local crafts can be bought at the Expo center on the former Northlands ground. Various showrooms also display a plethora of activities like petting zoo, wildlife conservation experts and their trained friends, one of the biggest Pow-wow in the west that brings together many Indigenous dancers and drummers from across the western provinces and territories to compete dressed in their territory's traditional Regalia (the traditional outfits).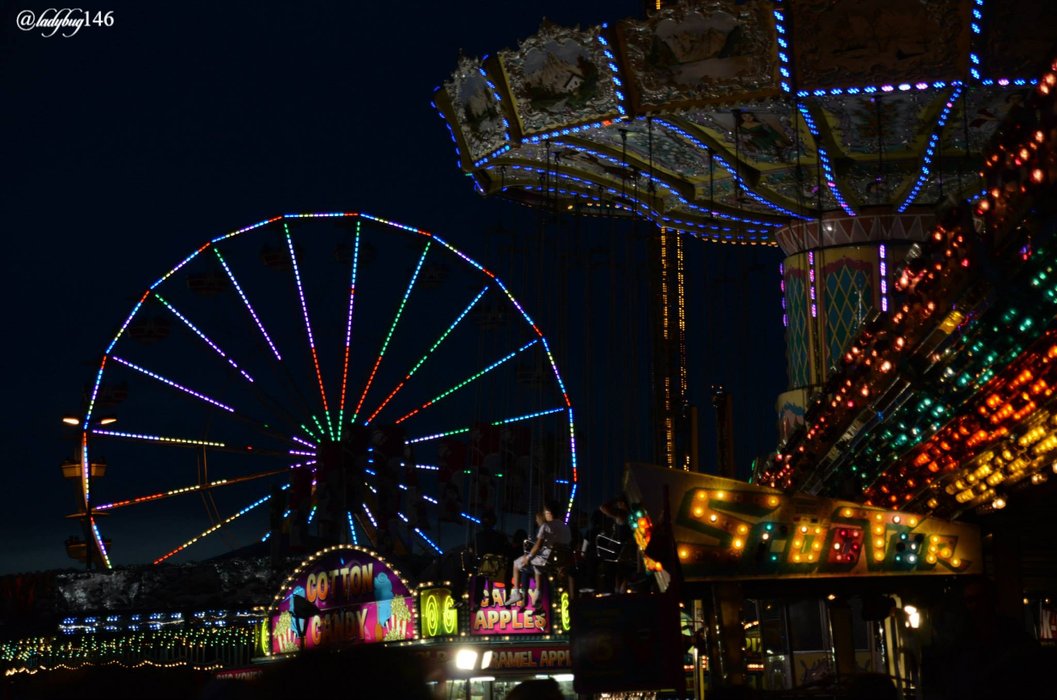 Klondike Days carnival.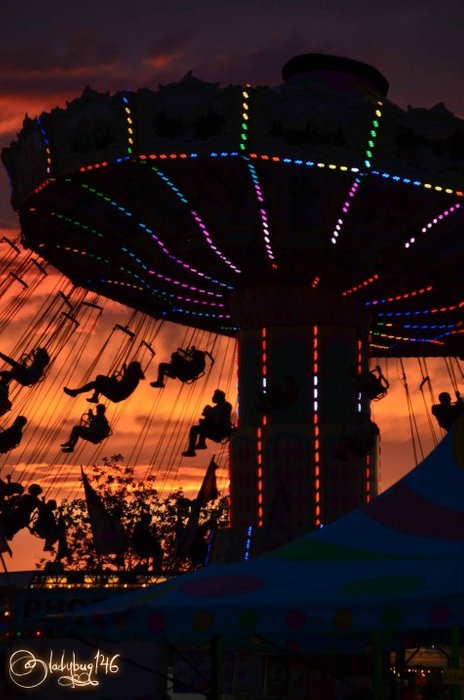 Other noteworthy and well know festivals include the UNESCO recognized Heritage Fest, the largest outdoor multi cultural festival in the world with over 100 countries and counting that make up the fabric of Edmonton are displayed with food, art & crafts, traditional dances and shows. Heritage Fest is free to attend but they do encourage cash, unused food tickets and non perishable food donations at the entrance for the Edmonton food bank to help those in difficult circumstances. Whyte Ave's Fringe festival, another internationally known and locally anticipated theater festival welcomes many artists and enthusiasts ready to entertain a public of all ages. While you are on Whyte, why not walk around to the back alleys and view the various murals painted by both local and international muralists, some of them are pretty impressive. This is just the tip of the iceberg, I really can't name them all or we'll be here all day!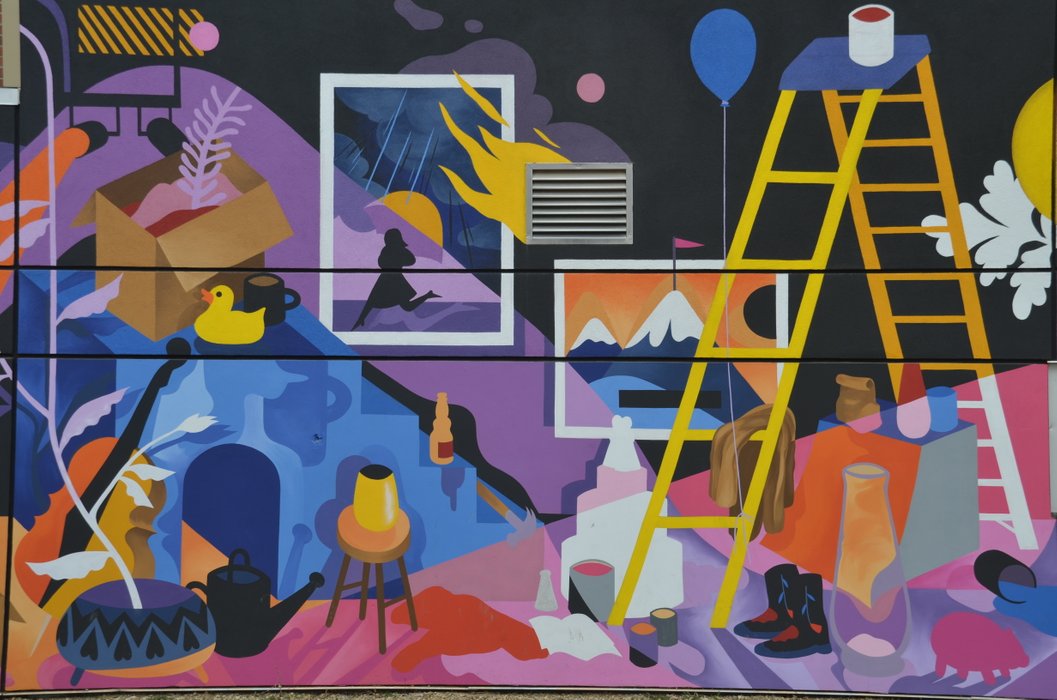 Mural depicting a backstage scene by local muralist Jill Stanton, located near the theaters where the fringe festival is held, Old Strathcona. Shot 1/250 sec. f/8 46 mm, ISO 180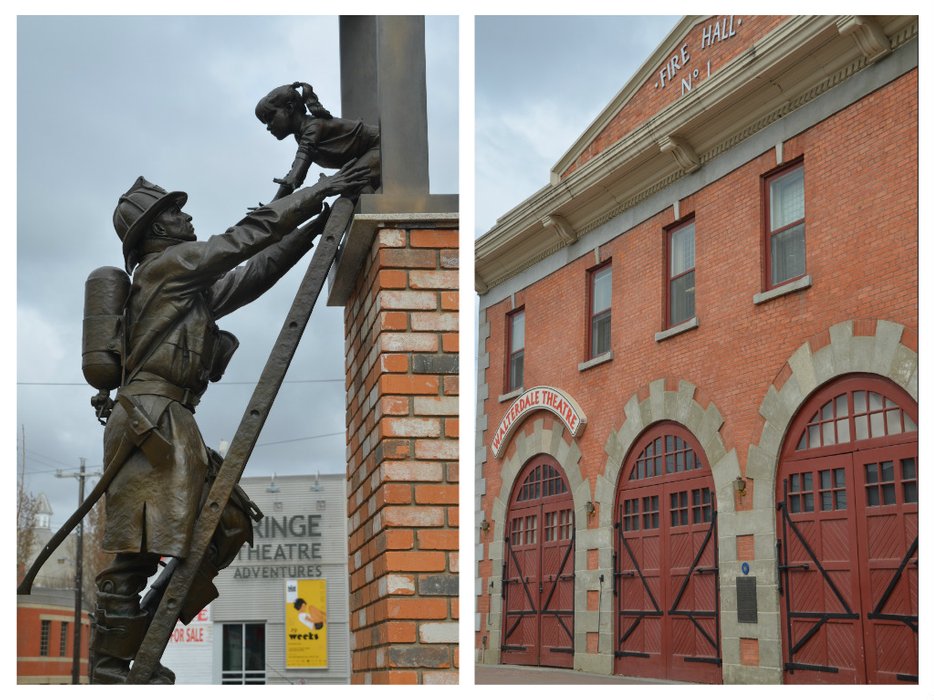 Firefighter memorial located near the same area, Edmonton's very first fire station, Old Strathcona.
Various attractions can be found in the heart of our city like the Edmonton Valley zoo where you can check up on the controversial Lucie the Asian Elephant and ensure that she is being treated like family, just don't pull any Bob Barker shenanigans. Other famous residents include a family of Red Panda's, A pair of Arctic Wolves, Siberian Tigers, Camels. You can always see what Santa's crew is up to... the Reindeers. Once again, just the tip of the Iceberg of zoo residents. Muttart Conservatory has 4 acclimatized glass pyramids that displays a large collection of plants from 3 different climates and the fourth, the feature pyramid, has special exhibitions and evening events along with a large outdoor garden with an incredible view of our downtown landscape. Come learn about our Aviation history and the important role Edmonton played in early access ad supply delivery to the northern territories as well as allied war efforts during WW1 & WW2 at the Edmonton Aviation Museum. History from the fur trade and the early settlements at Fort Edmonton always jammed packed with family fun and learning activities.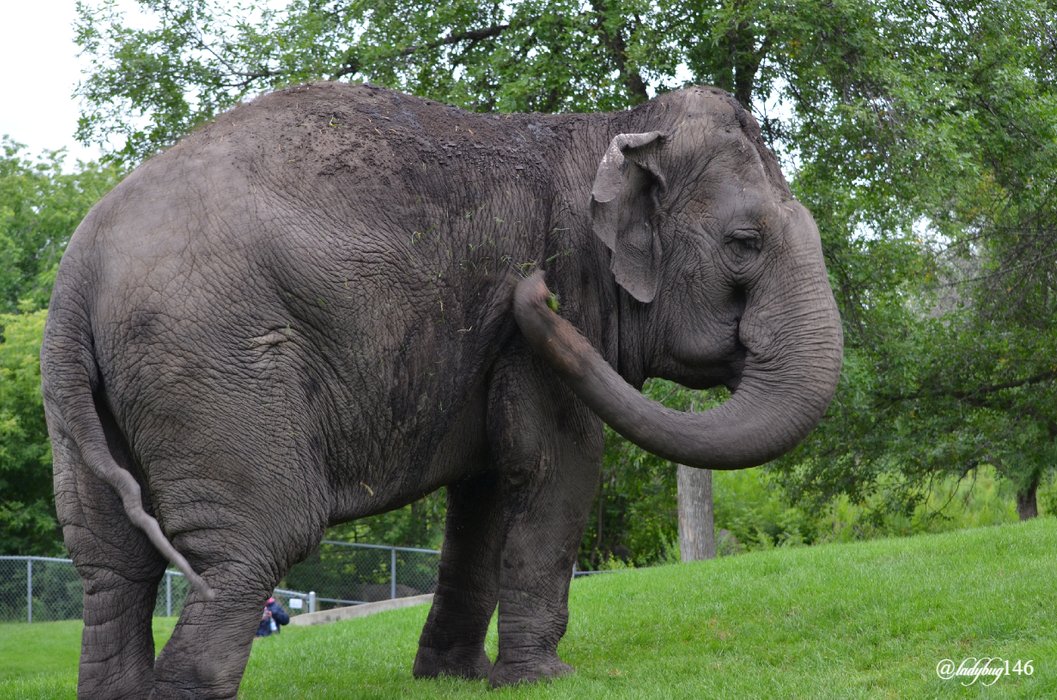 Lucie on one of her free walks (no fencing or enclosure, just loose in the zoo, she is well mannered and calm) with her caretakers where she gets exercise and spend time with her guests, from the Edmonton Valley Zoo.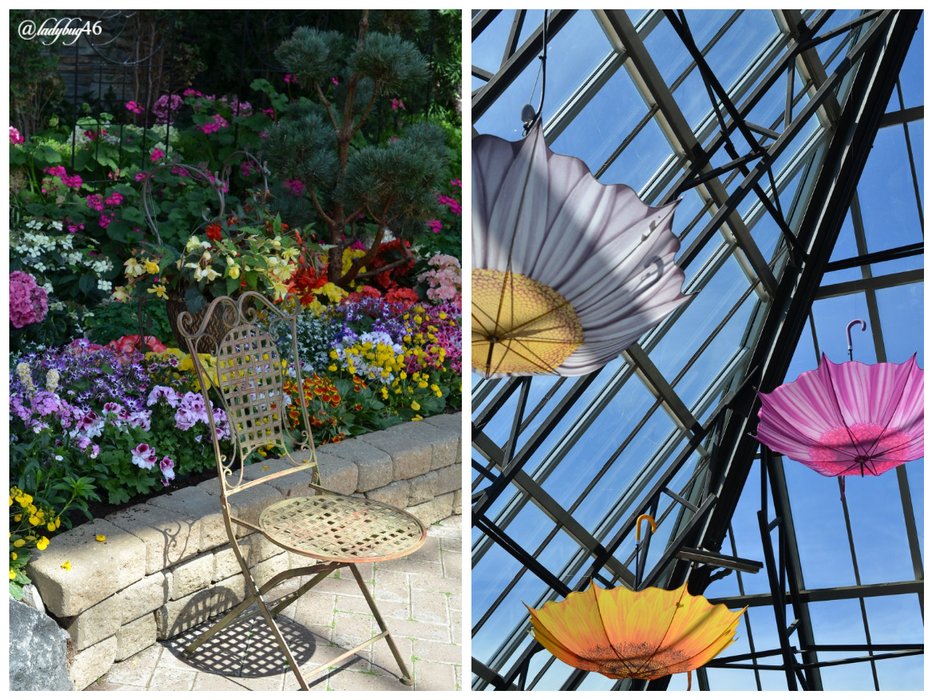 Letters from Europe exhibition, Muttart Conservatory.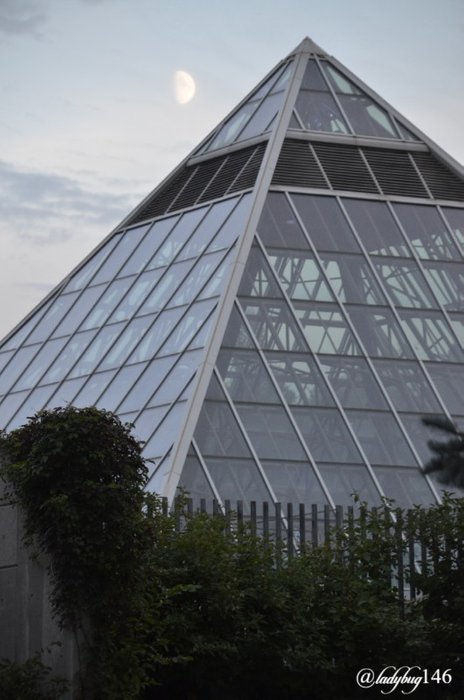 Muttart Coservatory. Shot 1/125 sec. f/5.6 116 mm, ISO 900
Need a break from all the touristy madness? Since we are the provincial capital, we have the Legislative Assembly where a series of fountains and wading pool sit on the public grounds well manicured with flowers during the summer with plenty of pathways to explore or just bring a blanket and have a pic-nic and chill. The pathways also lead to our river valley where a series of parks and trails to enjoy a nature walk or book an afternoon on the River Boat. Along the river, small wildlife and water fowls are often spotted, keep an eye out for Beavers!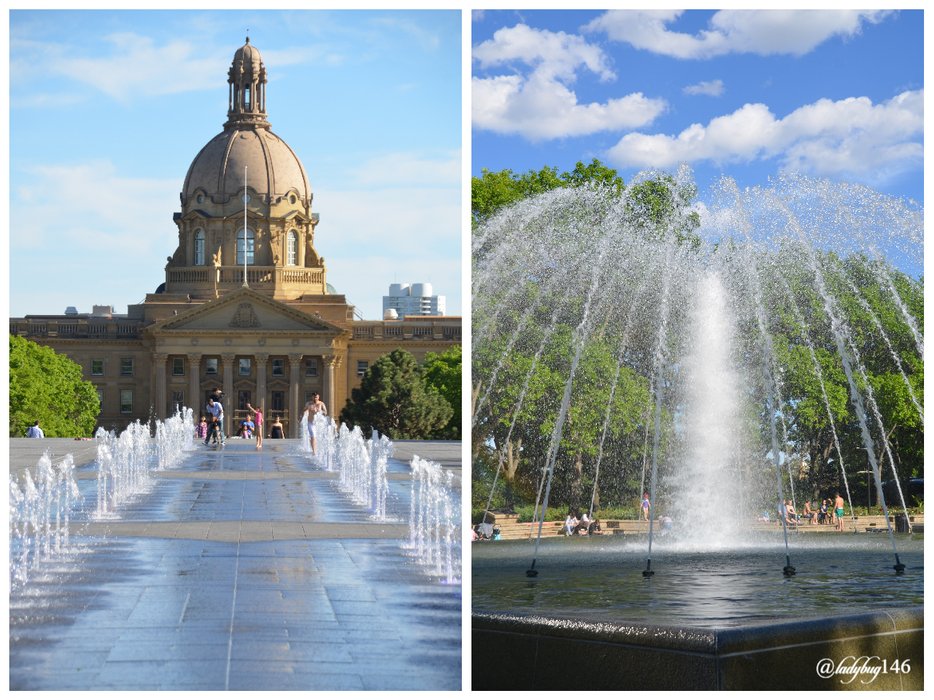 Legislative Assembly grounds & garden.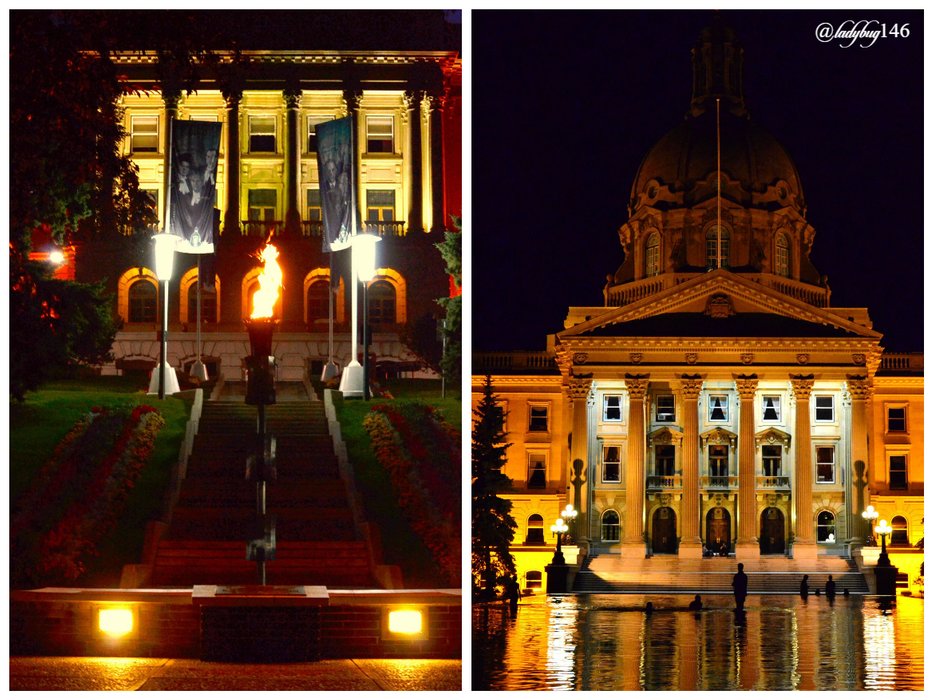 Legislative assembly grounds & garden all lit up.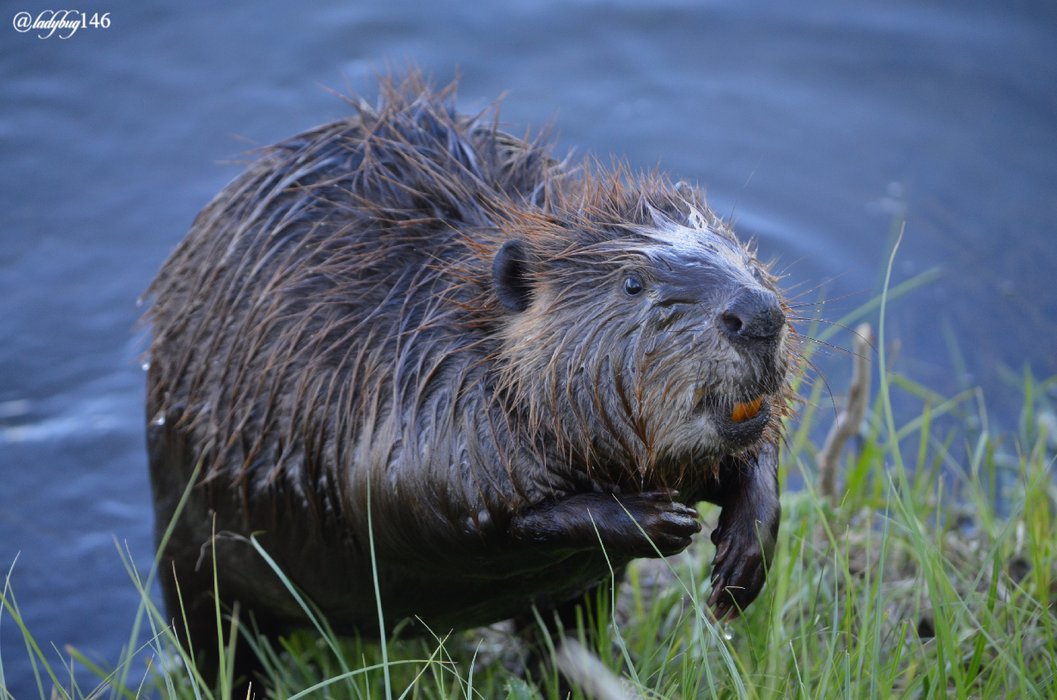 Big beaver, Hermitage Park. Shot 1/250 sec. f/5 185 mm, ISO 560
Need bigger action? Commonwealth stadium(home of the Edmonton Eskimos CFL team) and Roger's Place (home of the Oilers, NHL & legend #99 Wayne Gretsky) are perfect venues to catch a sports game or various rock shows and concerts from some of the most famous in the world like Metallica, Iron Maiden, Guns N Roses, Foo Fighters, Amon Amarth, Gojira, ACDC (just to list a few) put on epic shows and definitely go all out each time they visit. Advance purchase of tickets is required for these, they tend to sell out pretty fast. Various music festival and other venues like local pubs and the Jubilee auditorium or the former Shaw Conference center newly renamed Convention Center are also smaller venues with plenty of music action and famous comedians. All of the above mentioned thus far is easy access via our public transit system no need for a vehicle and is probably more convenient than looking for overpriced parking(except for the aviation museum). Find an LRT station (city train) that offer free park&ride and be on your merry way.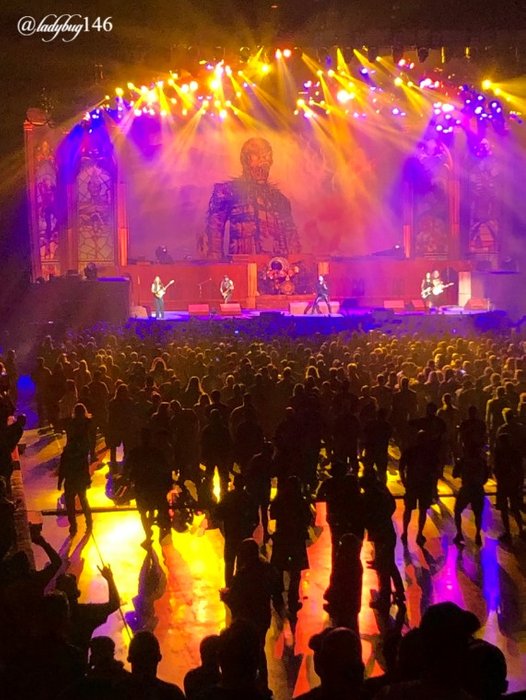 Iron Maiden concert at Roger's Place, taken with iphone8
With vehicle access, the fun doesn't stop at the city limits. The outskirts are loaded with near by hidden gems and sanctuaries that are dedicated to preserving various eco-system or rare and endangered species like the Wood Buffalo and their more common cousin the Plain Bison can be found at Elk Island National Park just east of the city. Elk Island is also a dark sky preserve free of light pollution for the perfect place to go star gazing or watch meteor showers. South of the city located near Devon is the home of the U of A forested botanical garden including the Japanese Kurimoto garden and the newly constructed Aga Khan garden as part of friendship and cultural exchange programs. Don't miss the exotic butterfly house! Down the road from the garden also hides the Clifford E. Lee natural preserve where you can take a walk on the boardwalk along natural ponds, perfect for bird watching. Bring some seeds an you will soon find yourself with Chickadees feeding from your hand.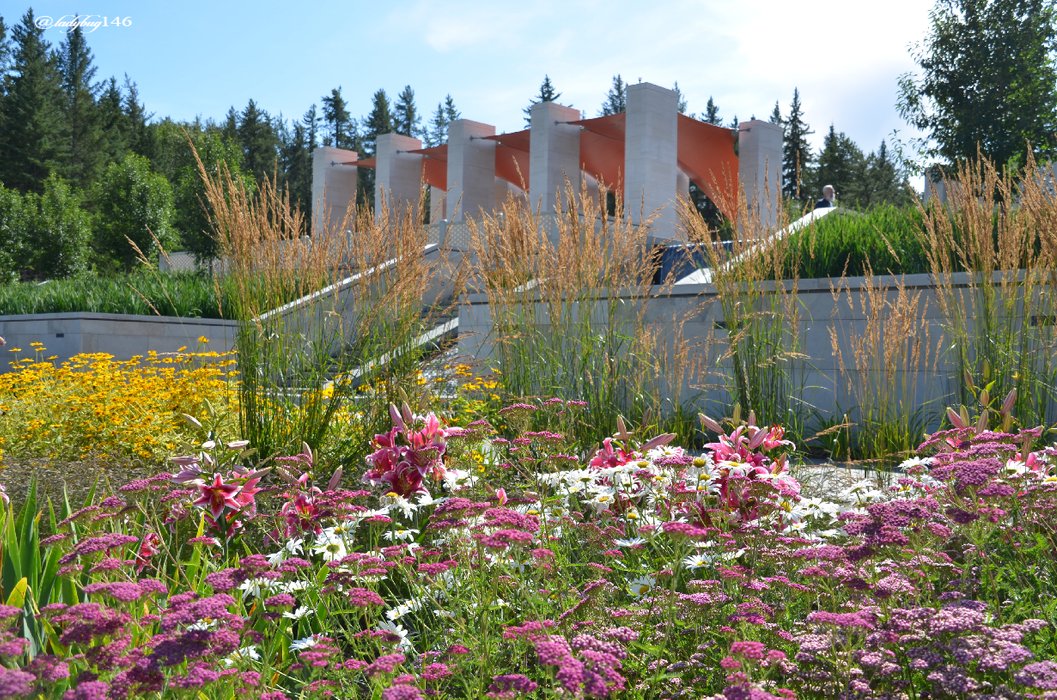 U of A forested botanical garden, Aga Khan exhibit. Shot 1/250 sec. f/8 26 mm, ISO 100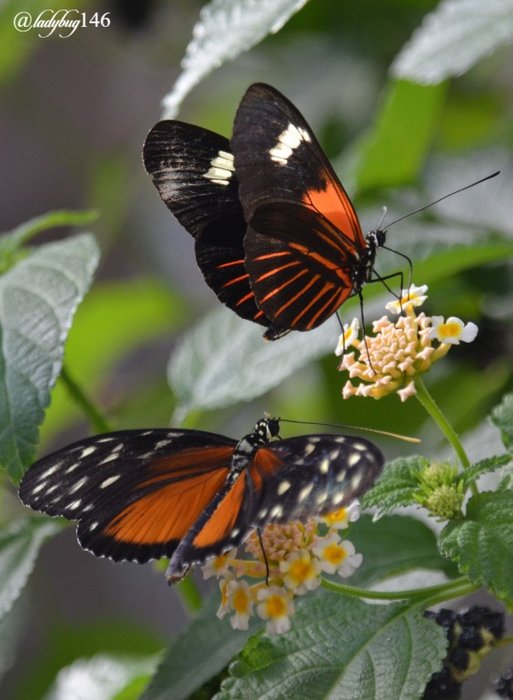 U of A butterfly house. Shot 1/640 sec. f/6.3 200 mm, ISO 800
As long as this post is, it really is just a short list of experience and attraction available and I know I'm still leaving out some worthy local destinations and various unique activities like axe throwing, paint ball war, panic rooms where you vent your frustrations and pay to trash the place with various tools of choice. Telus World of Science and their unique exhibitions. Edmonton is not all about first impressions but more so exploring what's on the inside!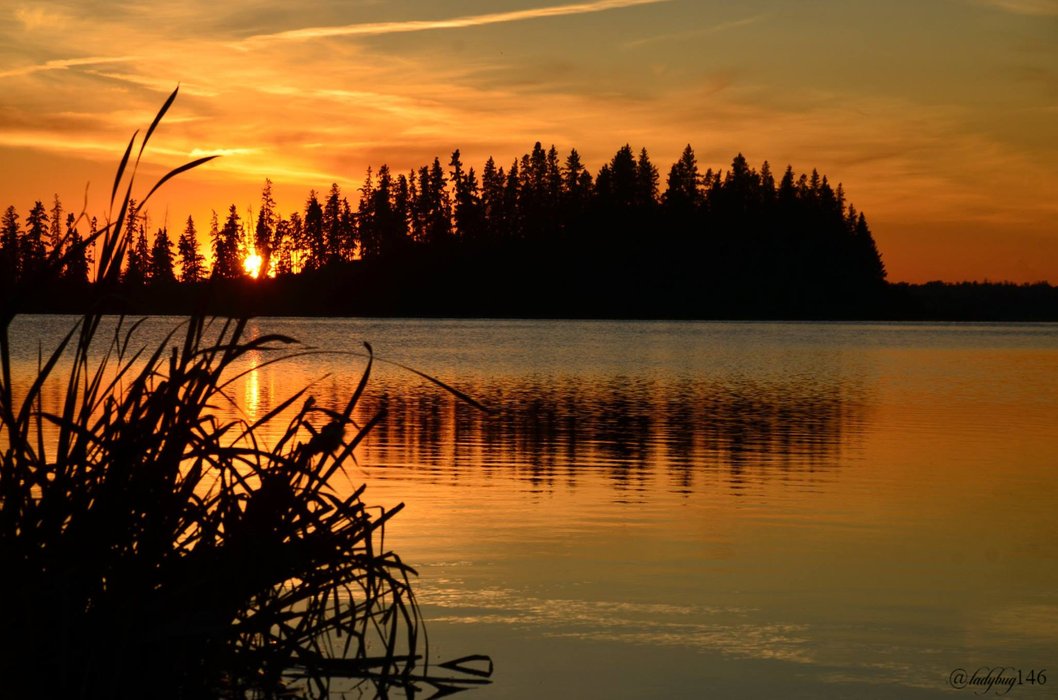 The most coveted and photographed view of Elk Island National Park, Astotin Lake sunset.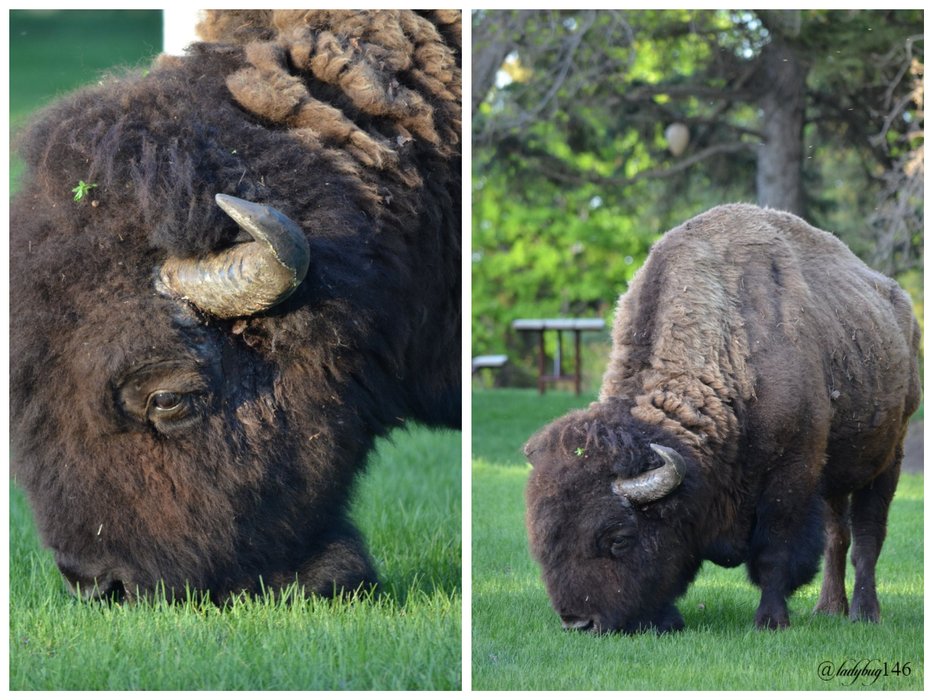 Plain Bison grazing at the park ranger's living quarters. Once the traditional food of the land, early settlers of western North America and the fur trade nearly wiped them out completely and Elk Island was founded specifically to preserve and grow the numbers of both the Plain & Wood Bison. The plain Bison has since recovered well and many get shipped to their ancestral lands as part of their re-introduction to the eco-system. The Wood Bison remains a species at Risk and can only be found in Elk Island and Wood Buffalo National Park. The plain bison is now farmed and we can enjoy the traditional foods, if you have a bison burger, it's a Plain Bison.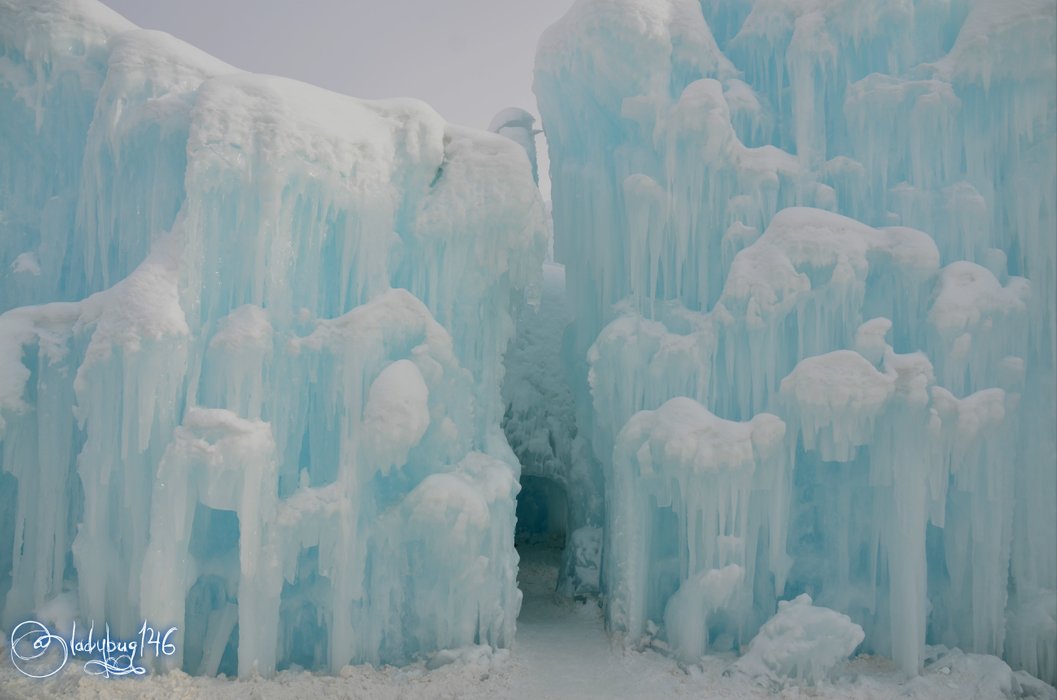 Edmonton Ice Castle located in Hawrelak Park. The only one in Canada and is a popular winter attraction from early January until mid March.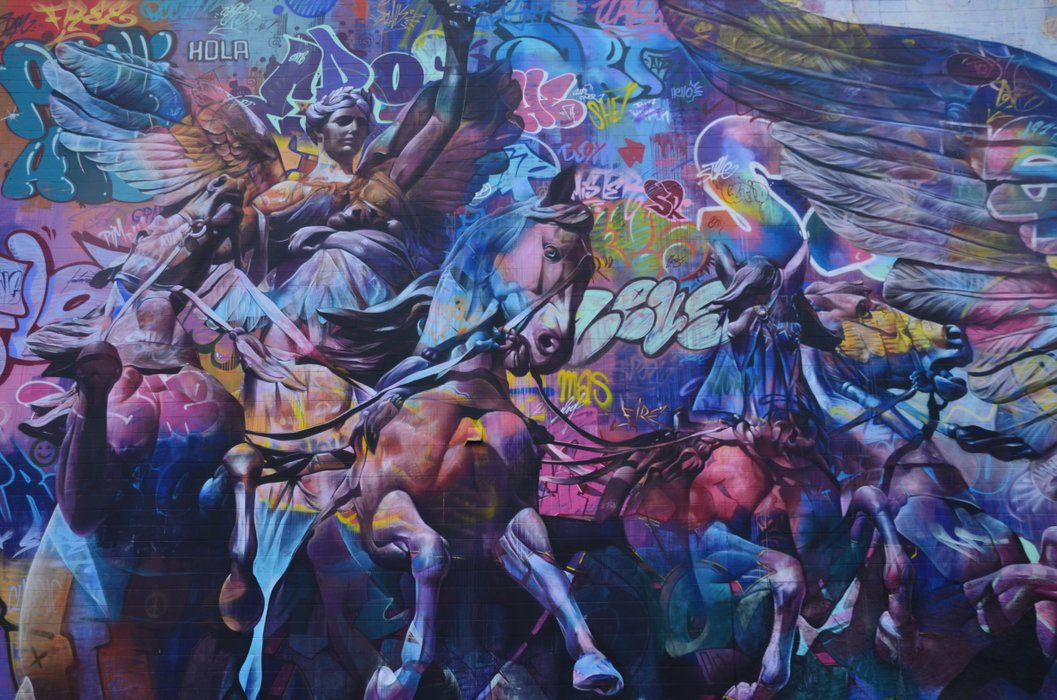 Mural located in the Ice District near Rogers Place. Part of the 2018 Rust Magic Mural festival painted by Spanish muralist duo PichiAvo.
Cheers! X🐞X