✌️ I came back from hell! Easy, just in terms of temperature. I was in heaven for a week. How was it in Dubai? You will find out from this entry.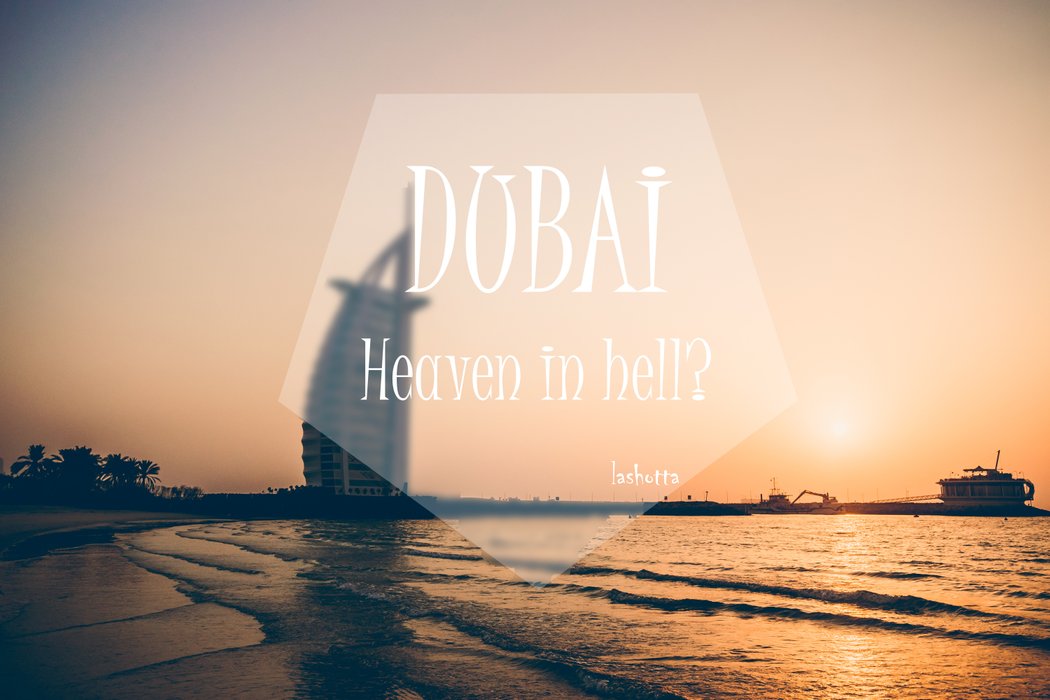 A trip to Dubai had been planned for several months, so waiting was impossible. The more so when you work full-time and dream about vacation. In the end, however, the day has come. Suitcases packed, time to move on.
It's nicer to a man when he leaves behind a country where temperatures are getting lower and in the future a warm sea, sunbathing and sightseeing. It is the time you are waiting for with longing.
I knew that in Dubai, I was warmly welcomed. In the forecasts of 36-40 degrees. With such temperature I have already met in Egypt, but it was a different trip. Even during the time of organized trips by the travel agency. Years ago. I did not expect, however, that the temperature would be so obvious.
The hot bursting when leaving the plane makes a difference. We landed after sunset, but it was still possible to feel the difference in temperature. There are not many degrees in Poland even in the middle of summer.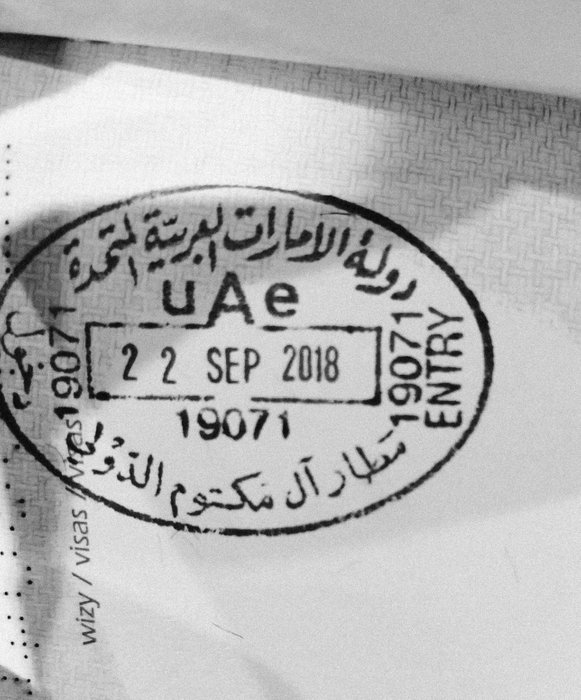 First steps after leaving the airport directed to the local uber. I would expect a car in a mediocre class, after all it's a cheap ride, not a taxi. And here comes the first argument showing that in Dubai they do not do anything half-whistle. A white lexus approaches, an elegant gentleman gets off, inviting inside. - Oh ... it can not be a bad holiday!
The car floated on a 7-lane highway. 7 lanes one way. No holes, ruts. The first thought - how did they build that they still do not melt the asphalt at this temperature?
We passed the industrial district, slowly out of the sand mist emerging urban lights. We enter Dubai Marina. And here my suspension lasts a long time - WOW! One big cluster of tall skyscrapers.
We were approaching the hotel when, behind the advertising bands (and on the highway they were huge), he emerged, one of the purposes of the trip - Burj Al Arab. I was overjoyed.
In the hotel - a friendly staff. That's how you should be worried about your guests! The room itself - honey. Spacious, sterile clean, with a huge bed.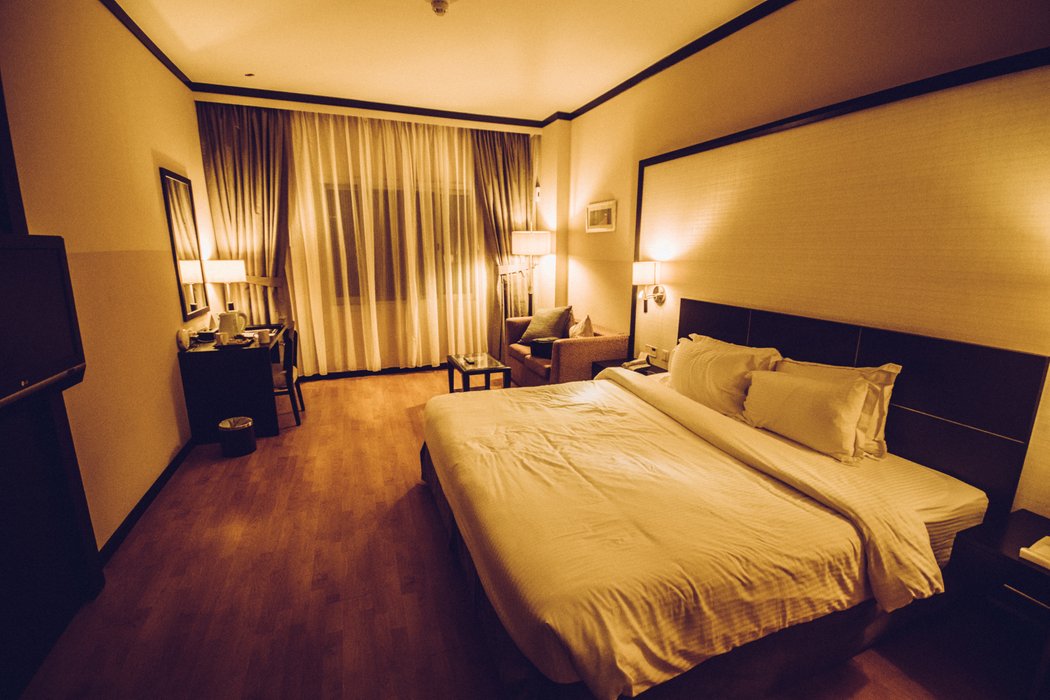 **BEST TIP**:

If you are going to Dubai or Abu Dhabi it will be a better idea to take advantage of the hotel offer. Initially, I had a reservation in a private apartment from a well-known portal (;)), but the owner started ignoring my messages a few days before arrival. So also I ignored him.
I stayed in Abu Dhabi and then again in Dubai, I had already booked in hotels, so I was keen on the first three nights after arriving. A lot of people take only women to their apartments.
And here a small surprise - a 4* hotel, with a swimming pool, jacuzzi, gym, is not more expensive than those in Europe. In some cases it is even cheaper. And the choice is huge. It's always a safer option - although Dubai is one of the safest cities in the world - and it's true. I did not have a single stressful situation throughout my stay, even after dark.
Sometimes it is enough to adapt to the conditions prevailing in a given country, obey the rules and not put yourself in danger by your own will. If you do not look at the UAE, it is a Muslim country, although Dubai and Abu Dhabi are the most emirates open to foreigners.
Whew. That would be enough from the introduction.
TRANSPORT IN DUBAI
When arriving in Dubai, it is worth getting a silver NOL card, which will allow you to navigate all means of urban transport in each zone. Its cost is 6 AED, which is the equivalent of 6 PLN (for simplicity, I assume that 1 AED is 1 PLN - the rate is very similar).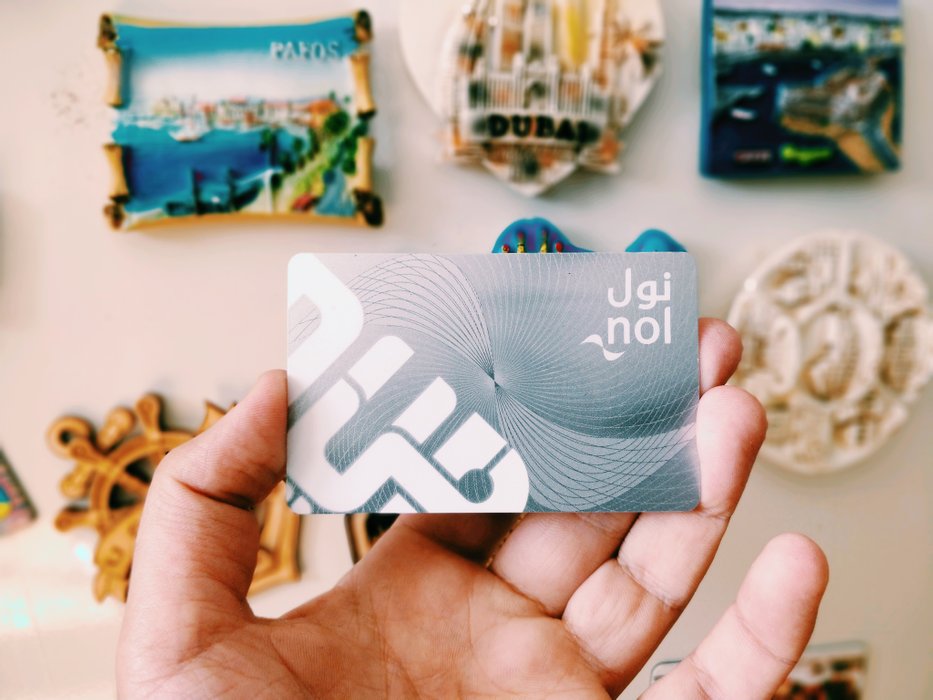 The card works so that we recharge it with a certain amount, and then, when getting on and off, put on the reader. I can not recommend it only at the entrance. If we do not bounce at the exit, we will be punished at the next entry ;). In the subway at the entrance and exit without applying the card, the gate will not open.
Dubai Metro is the fastest mode of transport. It is a terrestrial train. Interestingly - it is fully automated, does not run by a human being. If you are lucky you will get to the car, where you can admire the landscape through the windshield. Metro also has a GOLD compartment, to which the ticket is 2x more expensive than the standard one.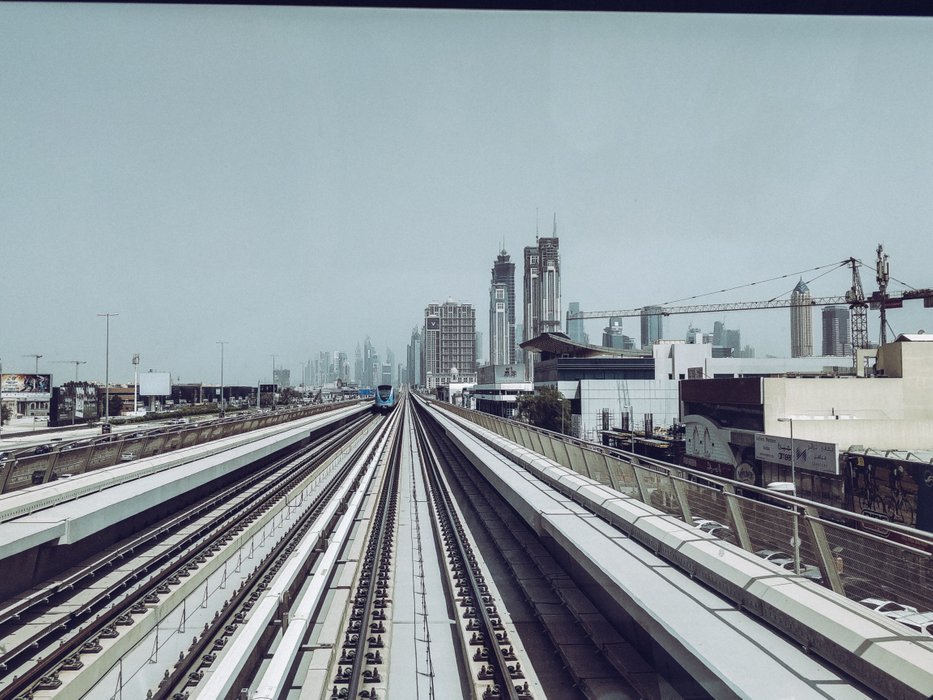 The prices for travel are not excessive, depending on the time spent in the middle of transport it is from 3 AED, to (in my case) 7.50 AED. 7.50 are already considerable distances.
An interesting fact is that on the NOL card you can take a bus to Abu Dhabi for 25 AED. Buses run every 20 minutes.
In public transport, men and women travel separately. Women occupy the forehead of the transport, men behind. In buses it is information on the windows - WOMAN AND CHILDREN, and in the subway in front of the entrance and in the middle of the carriage.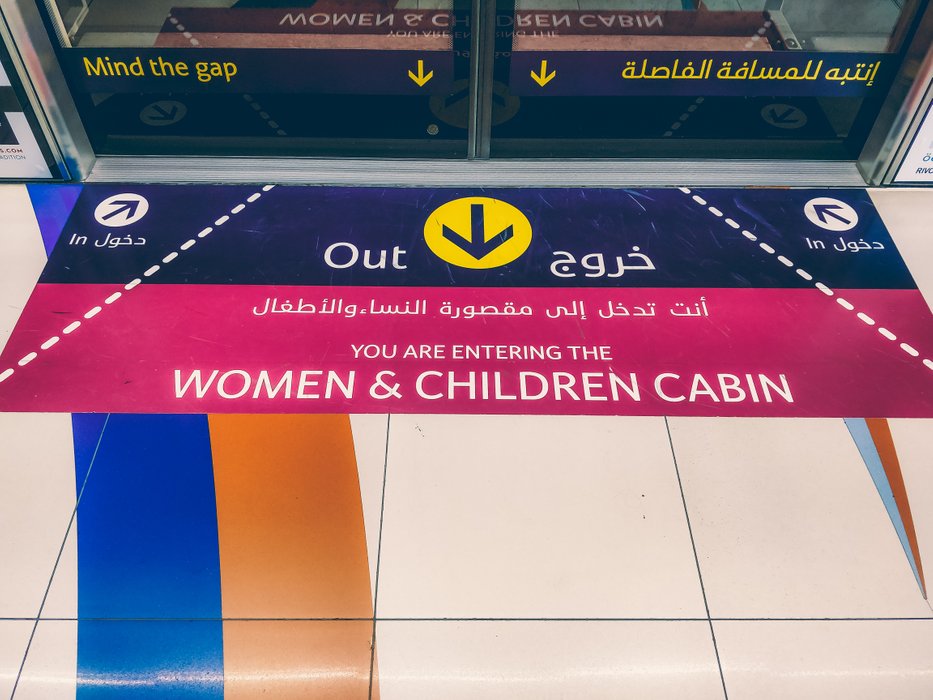 This rule does not apply to tourists, but with decency stick well to these rules. Besides, it would be foolish to be the only one standing in a carriage full of women ;).
There were also cases when the metro was completely mixed up.
Transport takes place in comfortable conditions. The wagons and buses are in very good condition. You will not witness acts of vandalism. Anywhere.
Funny story:

Coming from Kite Beach towards Internet City (slightly in the afternoon) the bus driver stopped almost in the middle of the road under the mosque, at the emergency lights, happily announcing that he must leave for a moment. I do not need to say what was my surprise when the driver of public transport gets up from the chair, leaves all passengers and goes to pray for 10 minutes? ;) Not only he, a few private car drivers did the same.
Because of the high temperatures, bus stops are air-conditioned! You break the door and enjoy the pleasant coolness. And believe it - even a few minutes in this room can be beneficial. Anyway - when walking, you will often want to enter either a bus stop or a roadside gallery ;).
PRICES IN DUBAI
Dubai = wealth and glamor. You can see it at every step. Therefore, many people think that it must be very expensive there, and prices are detached from reality. Yes and no.
Yes, because:
a week's stay in Burj Al Arab costs $ 10,000
shopping malls boil with wealth, the most expensive stores of the best brands
cars drive the streets worth more than an apartment in Poland.
But calmly...
Burj Al Arab is the highest standard hotel in the world.
there are other stores in the galleries (but still with a high standard)
cars for ordinary mortals also drive.
Wealth and the fact that Dubai wants to be THE BEST in everything can not be denied. You can see it with the naked eye in every aspect.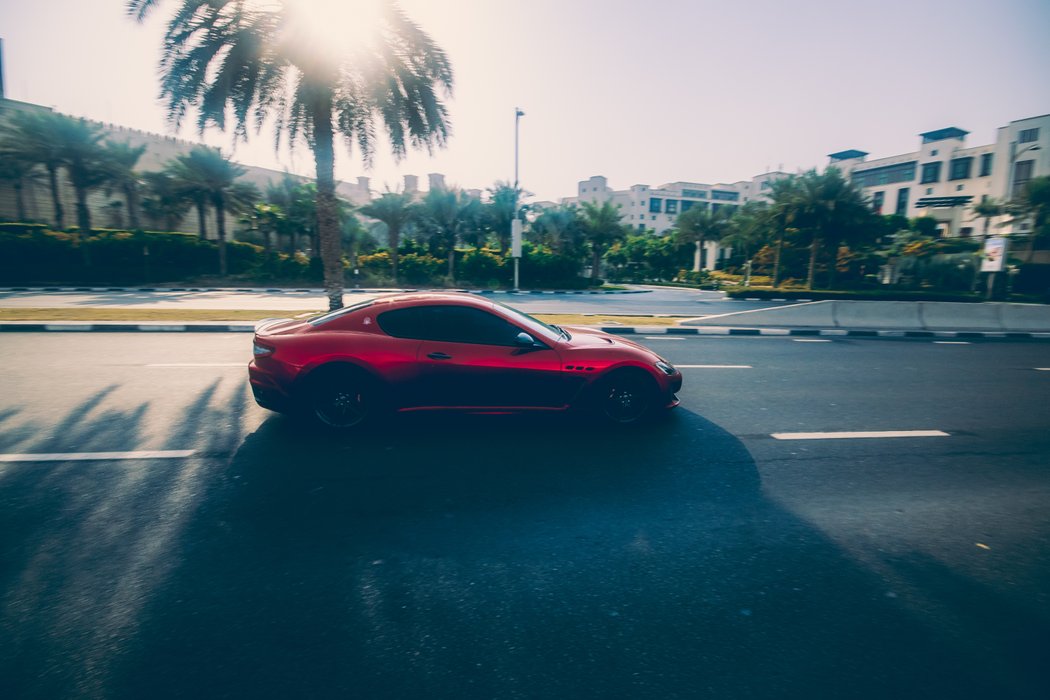 But it is not that it is a city only for disgustingly rich snobs, and the rest is on the verge of existence.
I have not met a person who would look poor - it's true. Perhaps this is due to the fact that there is practically no unemployment in Dubai. Here, everyone DOES.
The city is full of hotels, which is a big part of jobs. There are people in the galleries from opening doors, in supermarkets, people from shopping in bags, lifeguards on beaches, cleaning crews, builders, cargo workers. There are plenty of possibilities.
The funniest thing (which initially shocked me a bit) is that everyone does it here with a smile on their lips. And he is happy that he has WORK and a steady income. It is not Janusz from the discount and Barbara from the office who are working as punishment.
It is also a place of big businesses (Business Bay!), People in ties, Rolce Royce on the streets.
At the same time everyone looks happy.
But back to the price...
Eat cheap. In galleries, you have to take into account the cost of AED 20-30 up, while prices in the city are quite significant. We will buy a good dinner for 10 AED.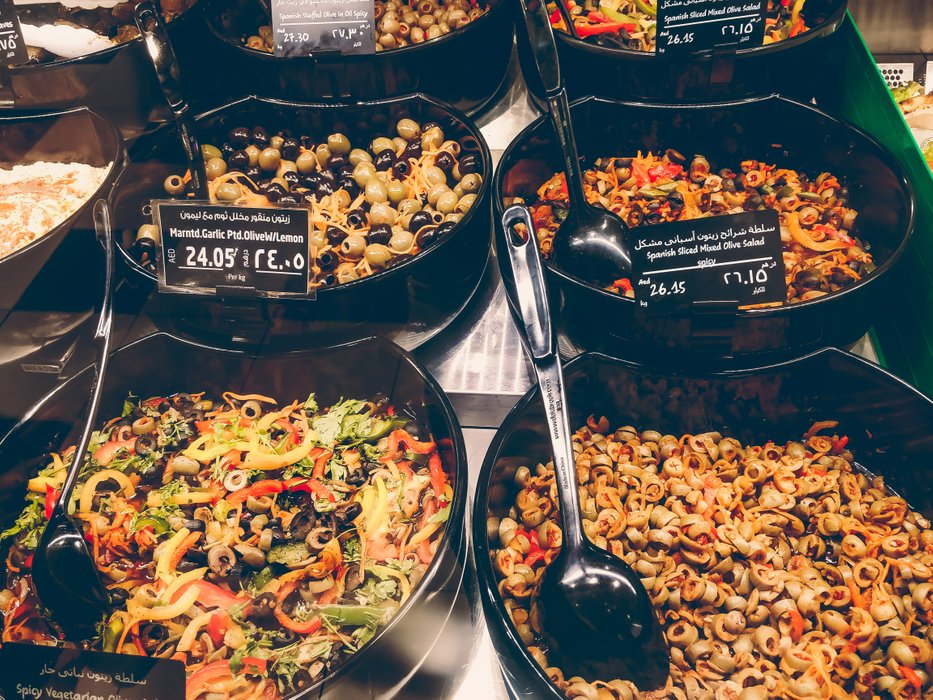 Many people have scared me that probably the water is horribly expensive there, and that's not true. 1.5L bottle costs from 1.40 AED.
Fairly expensive are the fruits (the choice is huge!) And sweets. We will buy these in Poland cheaper.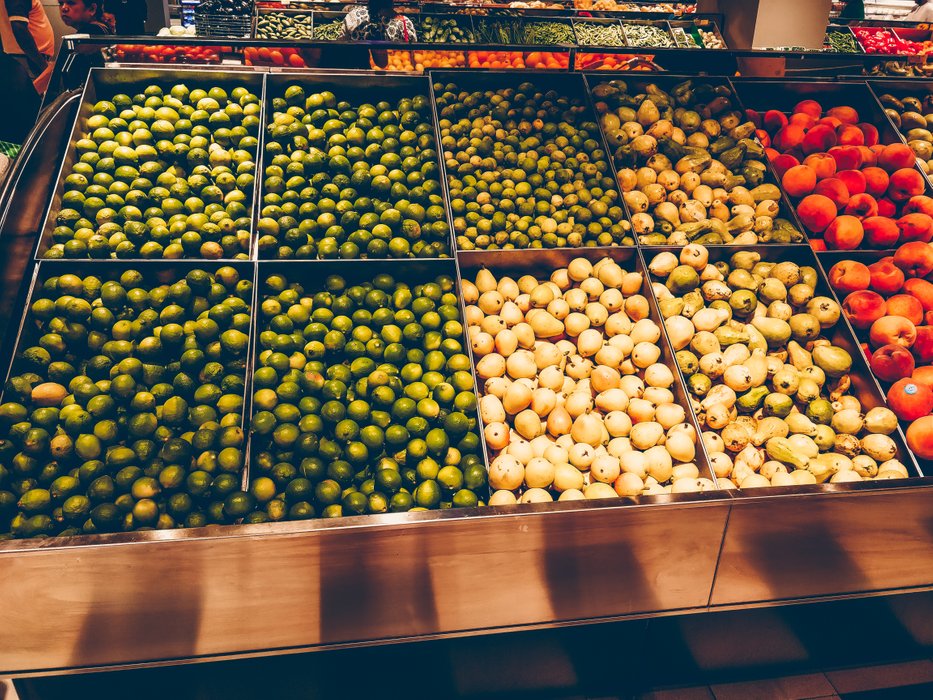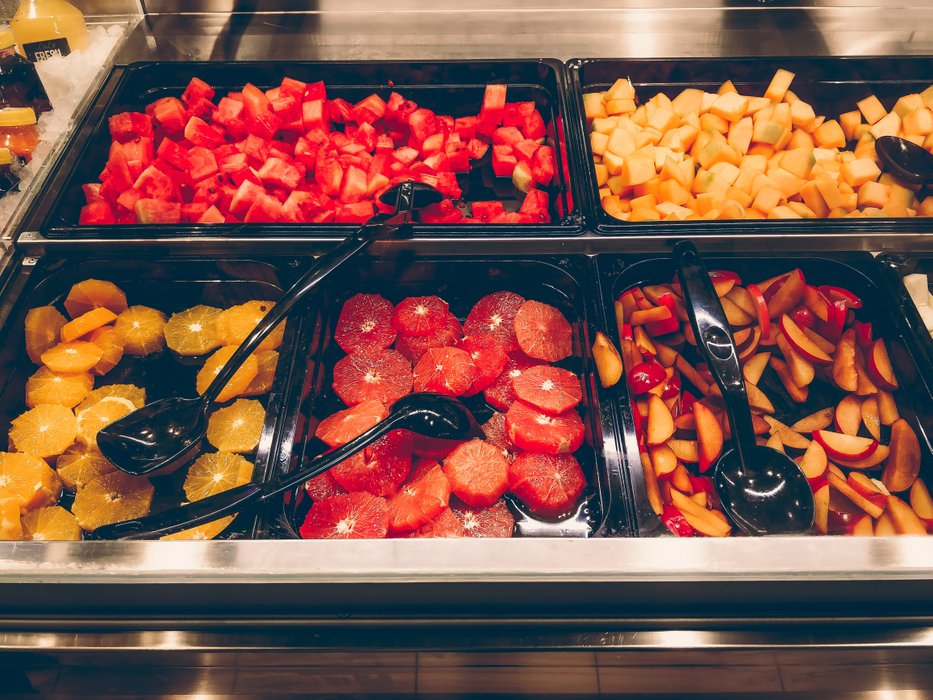 Condiments are cheap.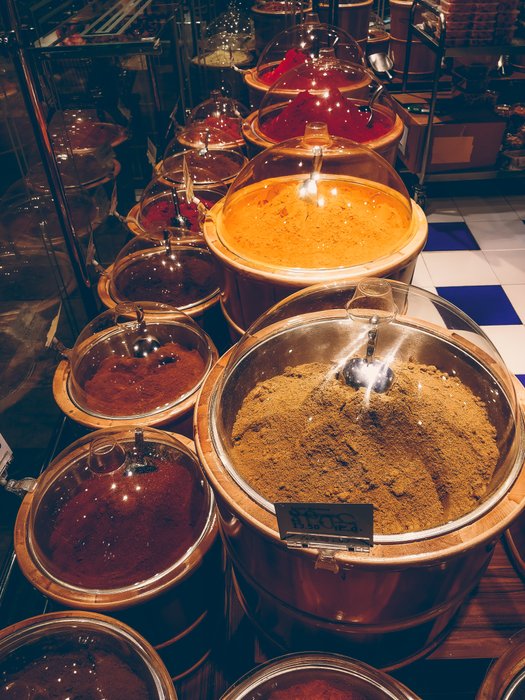 We will not buy alcohol at all.
Interestingly, sometimes you can find ALL ITEMS TO 10 AED stores, in which, for example, souvenirs we buy 5x cheaper than in crowded places. It is worth to choose them. ;)
As I wrote earlier about accommodation - prices are not excessive, and the service at the highest level. The hotel is definitely a good option.
A great option is to buy a silver NOL card for travel by public transport. Must have!
BEST TIP:
When going to the Emirates, do not exchange zlotys for dirhams in Poland (if you do not look at it, it is quite exotic currency). It is much better to buy dollars to exchange at the airport for local currency.
If you do not do it at the airport, it will be possible in many other places - the currency exchange points are practically everywhere. But do not be fooled - points at the airport have one of the best courses ;).
LUXURY AND RELIABLE CONSTANTLY IN CONSTRUCTION
It is said that 30% of all cranes in the world are cranes in Dubai. Whoever has come to this place will agree with this opinion.
The city is huge and still under construction. Sometimes it's hard to find a place from which you can not see a crane nearby. Despite the enormous number of skyscrapers, new ones are still being created and there is no end to this madness.
In 2020, Burj Khalifa will lose the priority palm of the world's highest building. This will happen to the Dubai Creek Tower, which is to have 1,300 meters (although the exact height is still kept secret).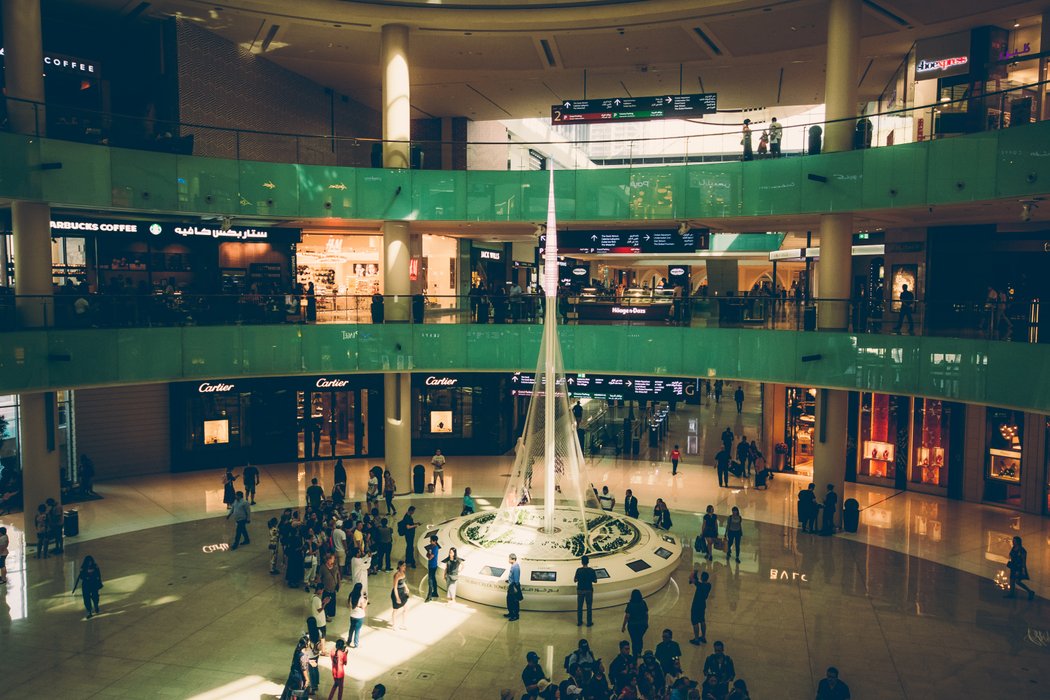 COMMERCIAL GALLERIES - temples of wealth
In addition to high-rise buildings reaching the sky, one of Dubai's business cards is shopping malls. But let's agree - if Warsaw's Arkadia made an impression on you, the Dubai Mall and the Mall of the Emirates will make you dizzy.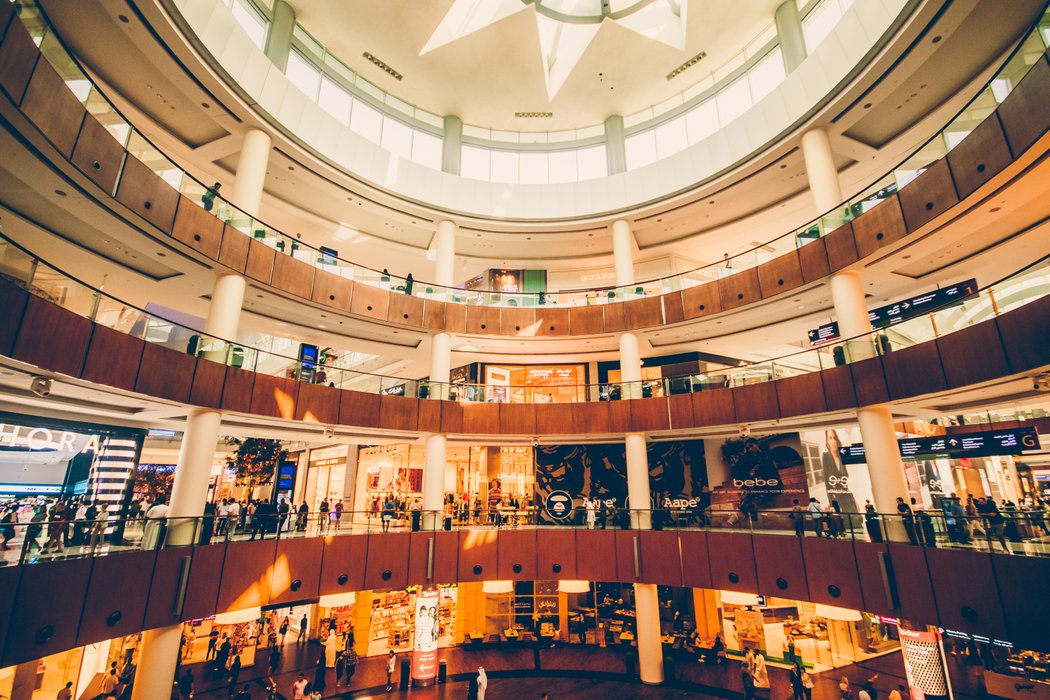 And it's not just about the surface, when other galleries you know in comparison to these are like comparing a studio with an airport. You buy everything you've ever dreamed of here.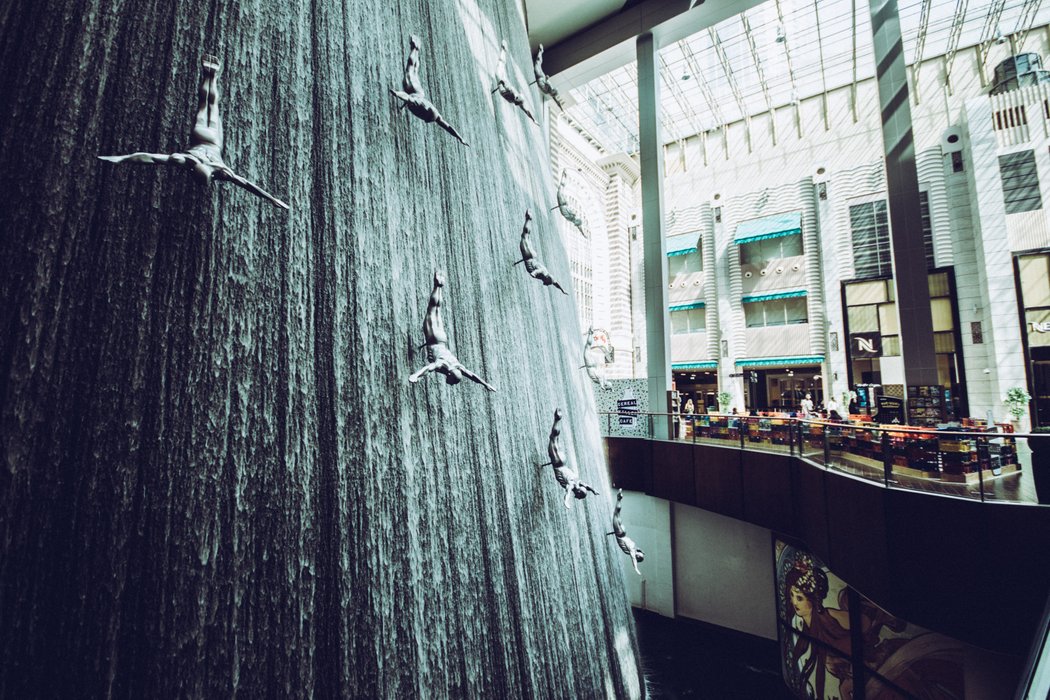 It's just a different world.
The bathrooms themselves look like they were from a 5* hotel. Huge sites, stores of the best brands, wealth are being poured out of these places. And the goods there are easy to find buyers. The sheikhs' wives who came to shopping in Versace, going out with full bags, are a standard view.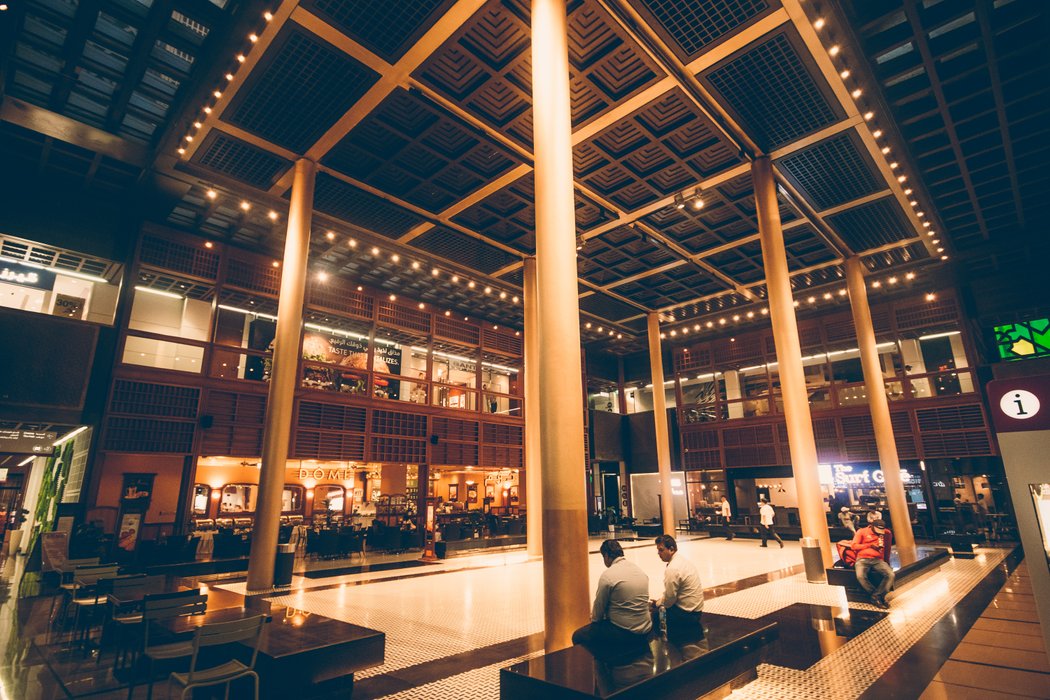 Even if you do not want to buy anything, it's just worth going on a trip there;). For example, to look at the art of architects and interior designers.
I guarantee that you will come back enchanted.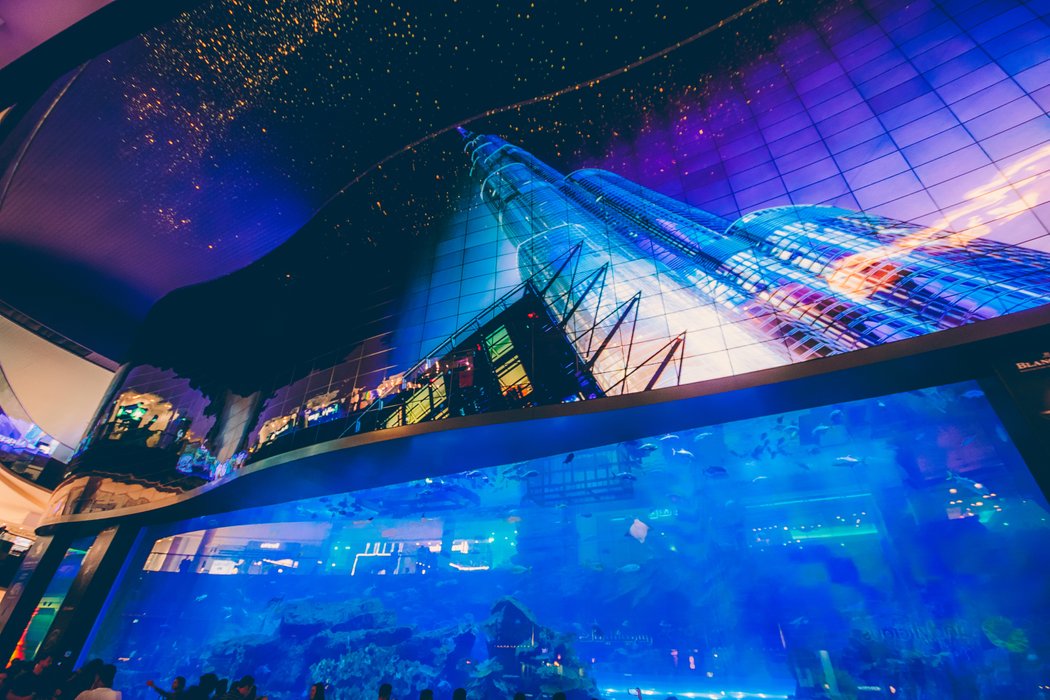 WHAT TO DO IN DUBAI?
This will be the topic for the next entry ... But without pre-conceiving facts, I can reveal some useful information to you.
First of all - if you have a detailed tour plan, throw it away, you will not be able to see everything you want. Dubai offers a lot, with a lot of overlaps (or hops).
On my map of places worth seeing, I had a lot of positions, and so I managed to see only some of them. In part, the temperature was to blame.
What you have to see here (do not go back to your homes without it) (I'll show you pictures here;)):
Burj Al Arab


Burj Khalifa and fountains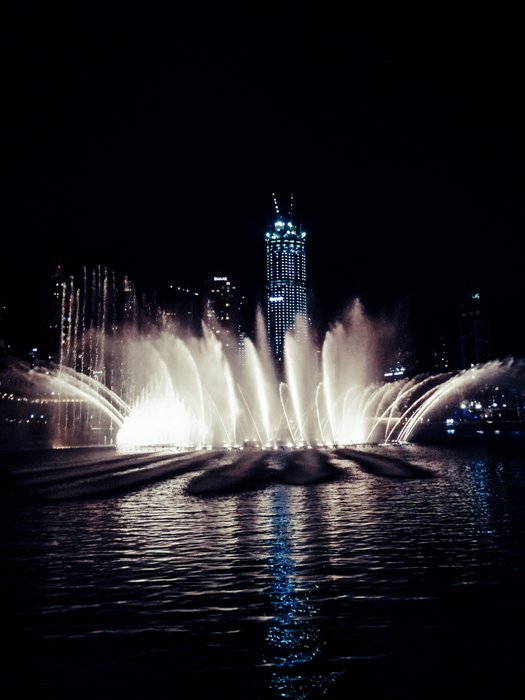 Dubai Marina


Dubai Mall


safari

Secondly - being in Dubai it would be a sin not to go to Abu Dhabi. I spent 2 days there. In my opinion, this is not enough. But Great Mosque checked off! ;)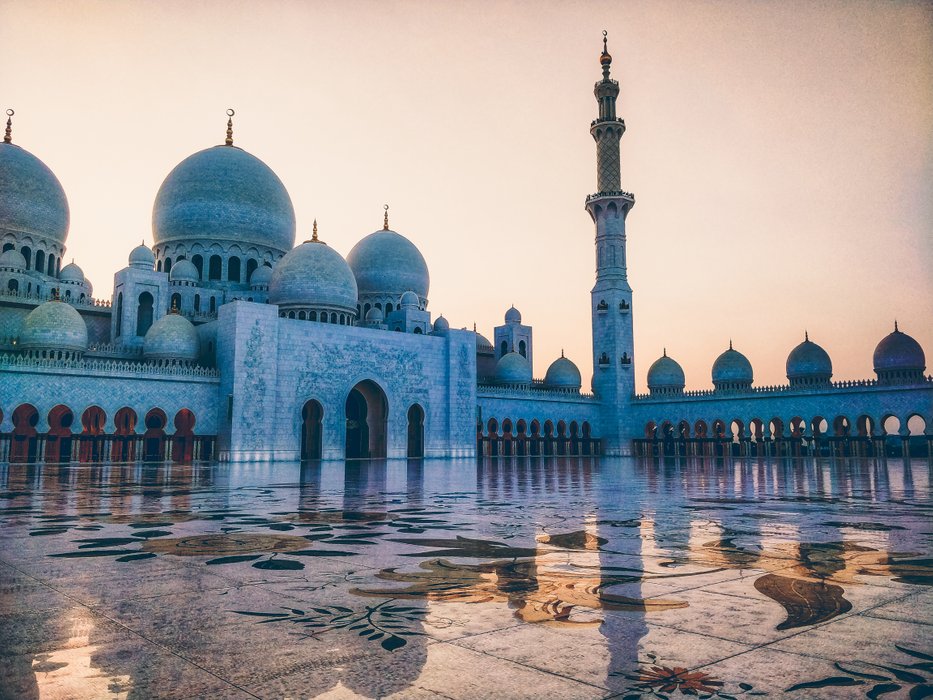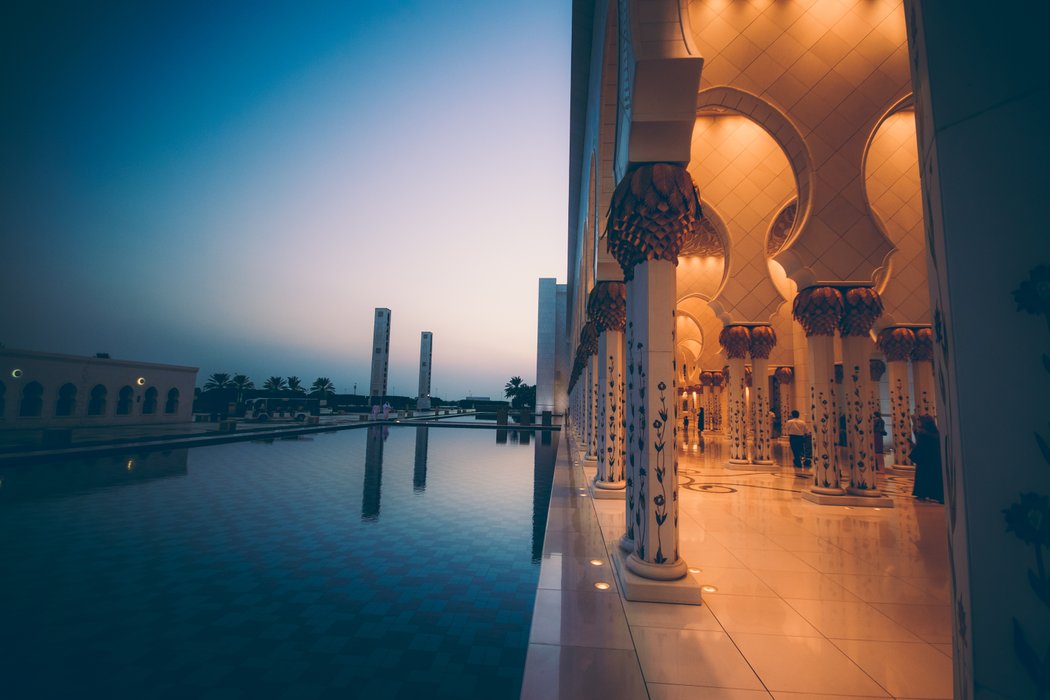 If you are waiting for a detailed description of what to see in Dubai, I am inviting you to the next entry, which will appear soon. This is just the beginning.
Leave me FOLLOW if you do not want to miss it!
ONE WORLD, ONE LIFE!
See ya!