Puglia is a slightly undervalued region of southern Italy. It's a pity, because it has beautiful beaches, mountains and cities to offer.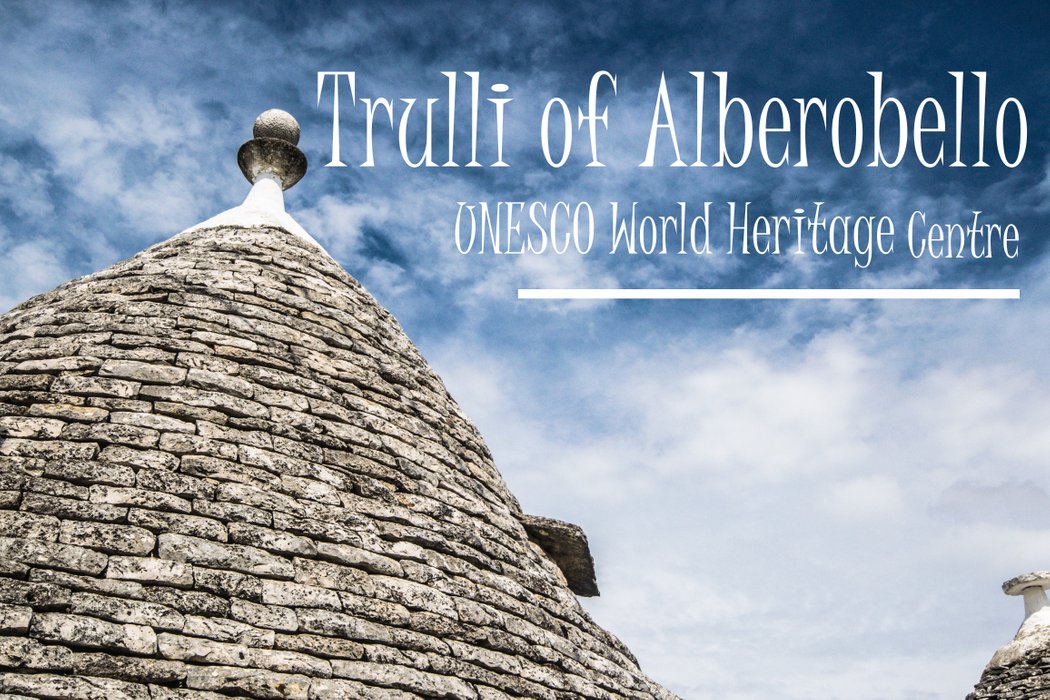 This time it will be about Alberobello, a village located about 50 km from Bari. In the next entries I will try to tell you a few words about Bari, Monopoli and Polignano a Mare.
What can be special about this small town, will you ask?
Alberobello is one of the UNESCO World Heritage Sites. All thanks to the unique houses, trulli. These are round houses with a characteristic stone roof in the shape of a pointed cone. In the past, limestone slates were used to build such houses, which were laid without cement mortar.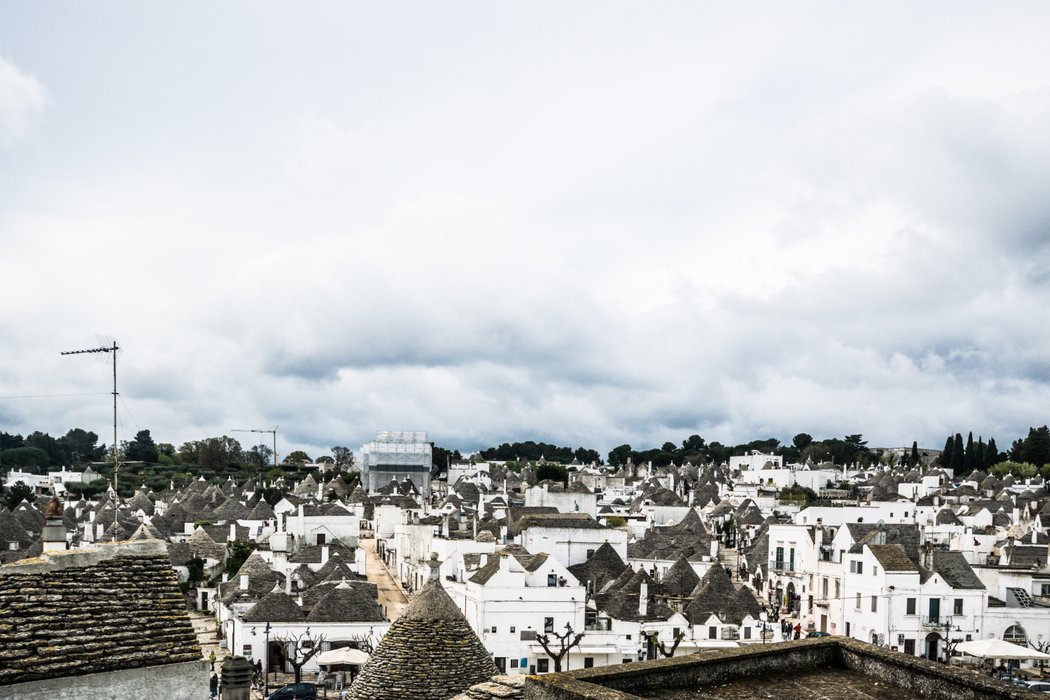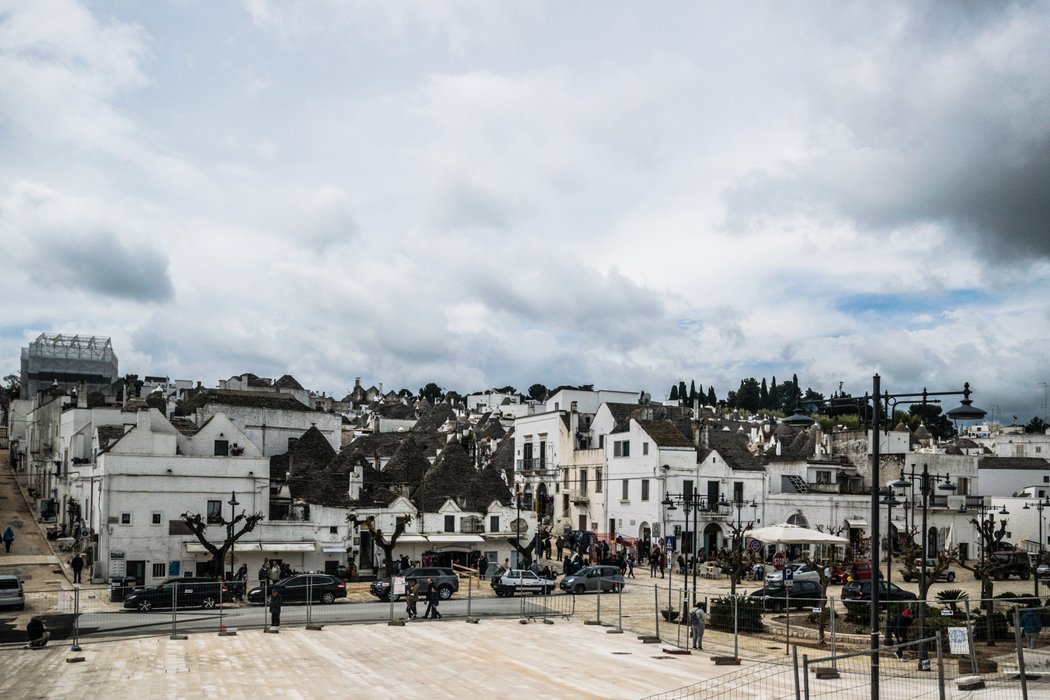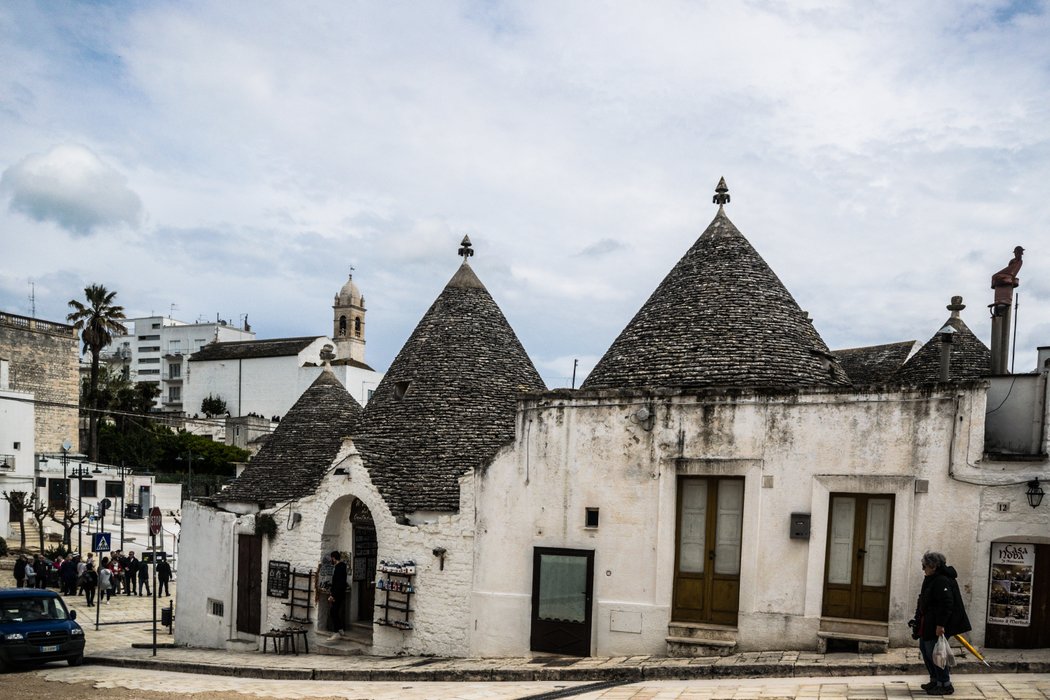 And you know what? The houses look beautiful! You can feel like you are in a magical land. You have my word!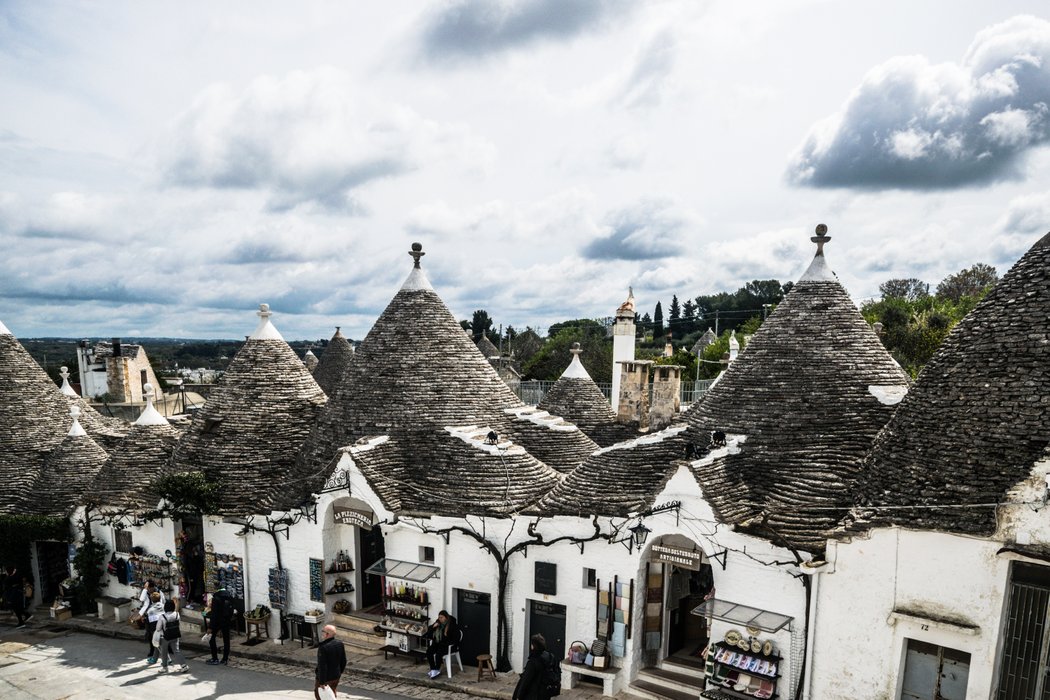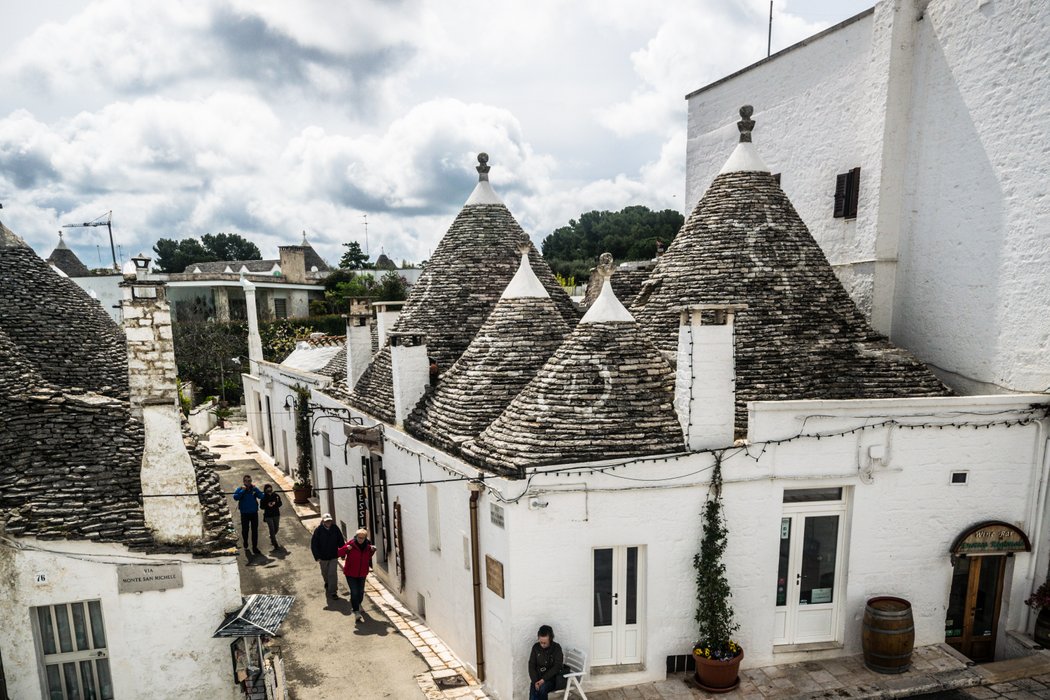 Most of the cottages in the Alberobello area are between 200 and 100 years old, although the oldest cottages are said to be from the 14th century. In the city itself and in the surrounding area there is a total of about 1500 cottages.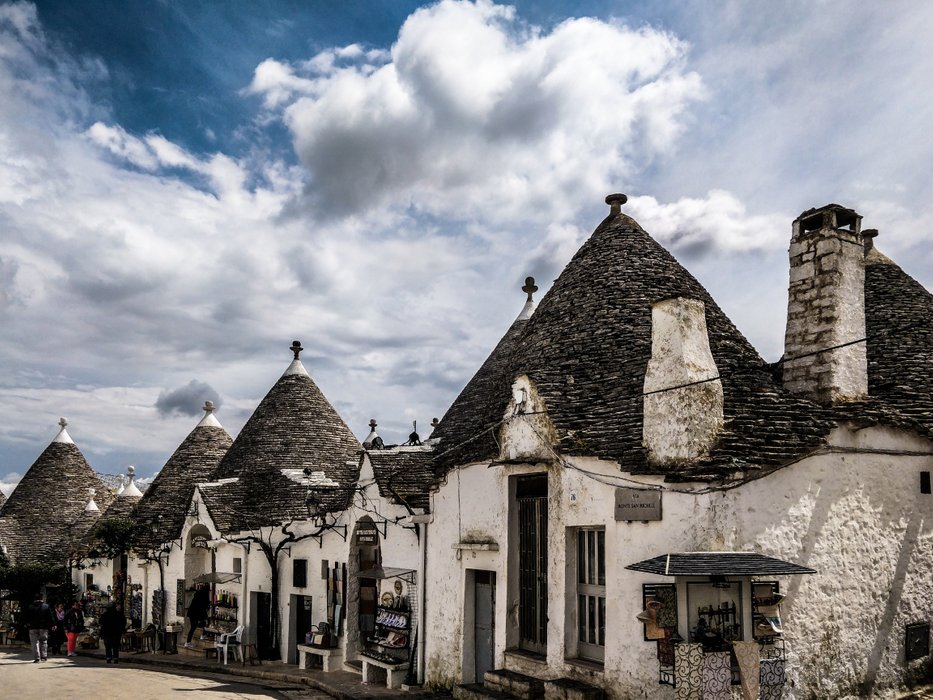 Why trullo?
There is no clear answer to this question. One of the theories is that these houses were built because of the taxes of the time. Local authorities forced peasants to build temporary houses, on which there was no obligation to pay taxes. Trulli were considered transitional houses. The Kingdom of Naples - which in the past took care of Apulia - collected taxes on every newly built solid stone and cement house.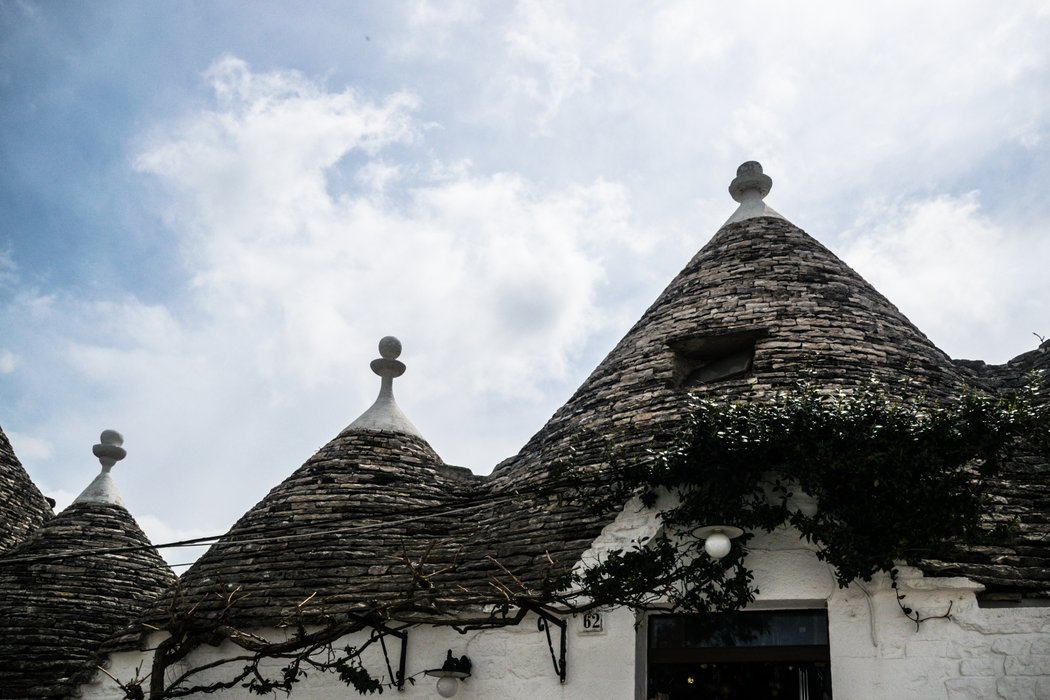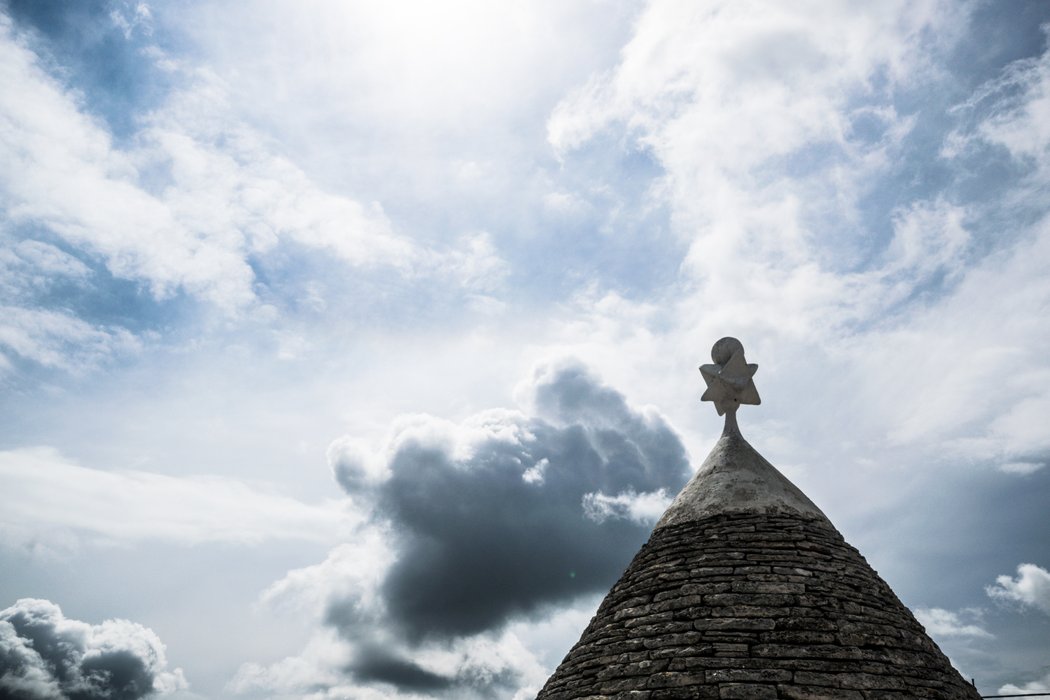 Another theory is that in the 15th century, Ferdinand I of Aragon banned the construction of permanent houses, claiming that they could be moved freely where they were needed. Indeed, these houses were not permanent and in the event of the visit of imperial officials, or the actual relocation of the Apulian people did not have problems.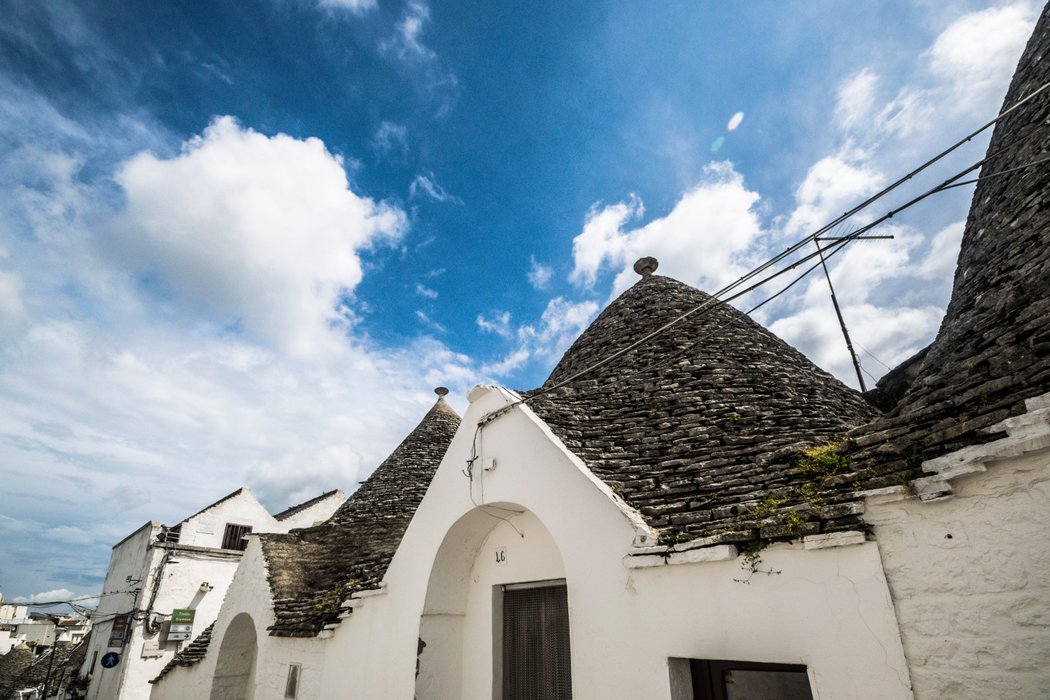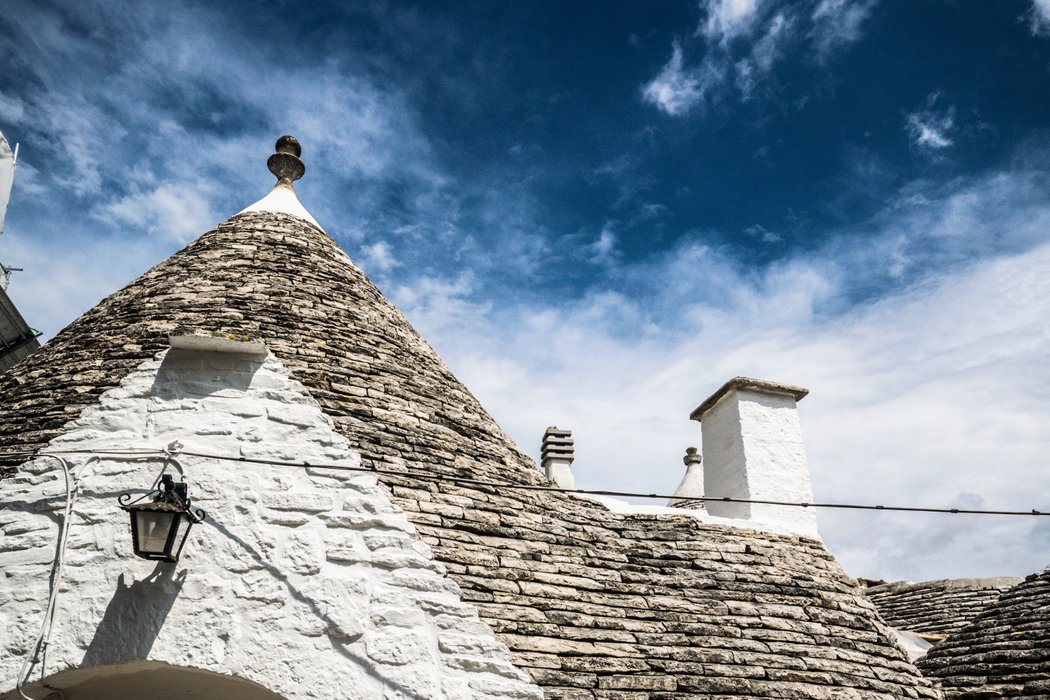 What is certain is that they work well in this climate. It is cool in the summer and warm in the winter. What's interesting, cottages are unique on a global scale. There are many people willing to visit this place - it is estimated that it is about a million tourists a year.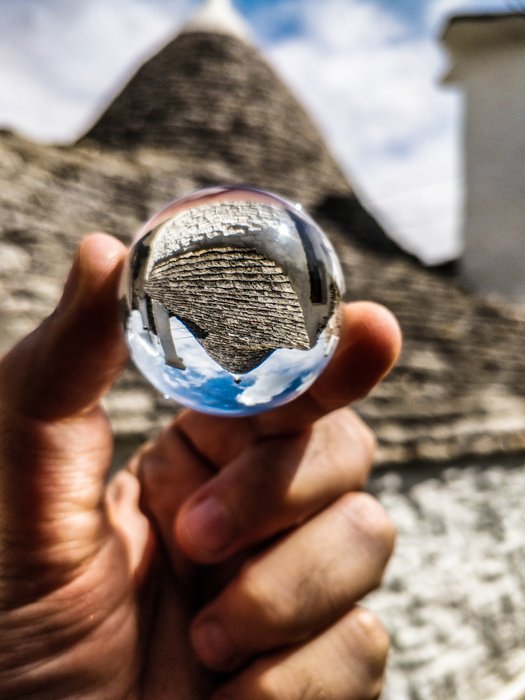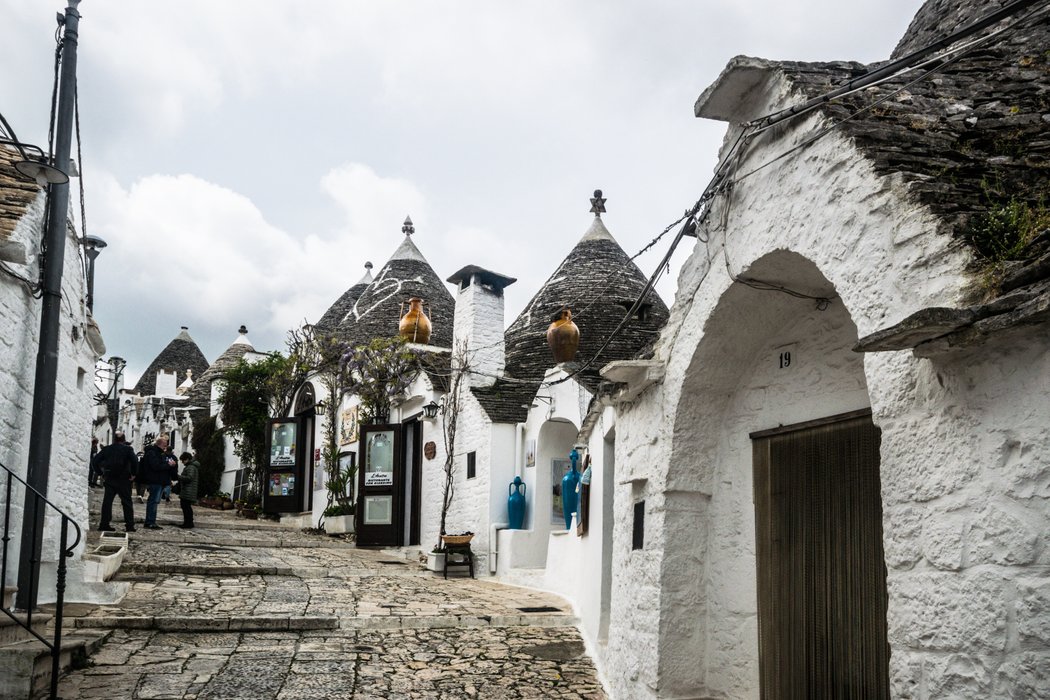 In the tourist part of the city in the cottages there are shops, bars and restaurants. Some of them can be rented for one night or for a longer stay.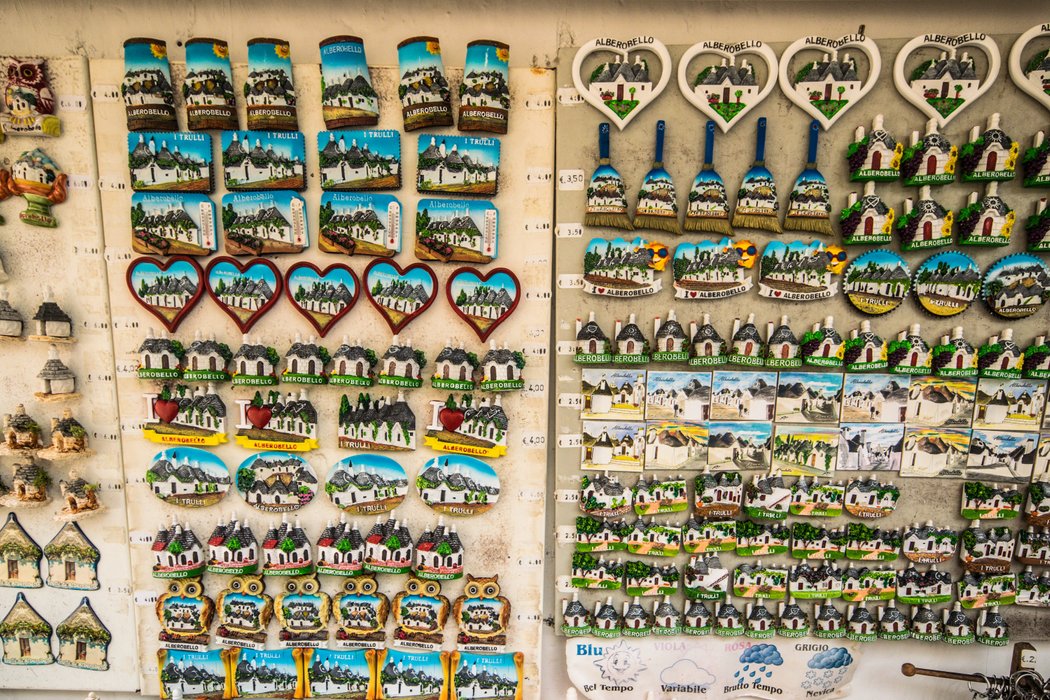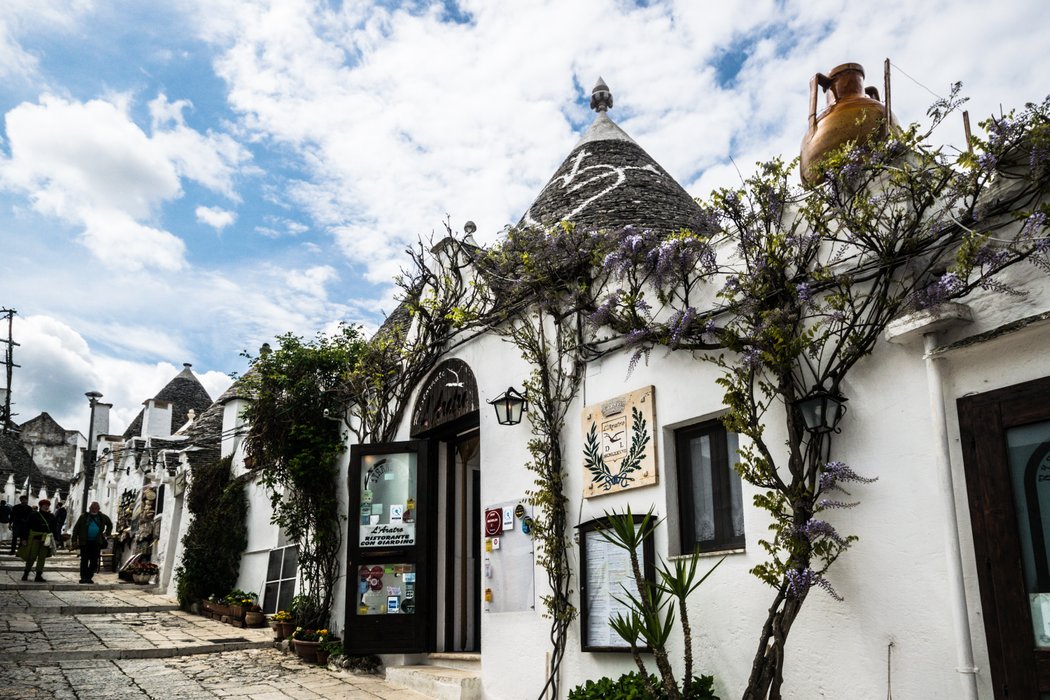 A large part of the trulla on its roofs has zodiac or religious symbols. This is due to the strong attachment of the local population to these symbols. If you are interested in their meaning, you can buy a map with detailed information on the spot.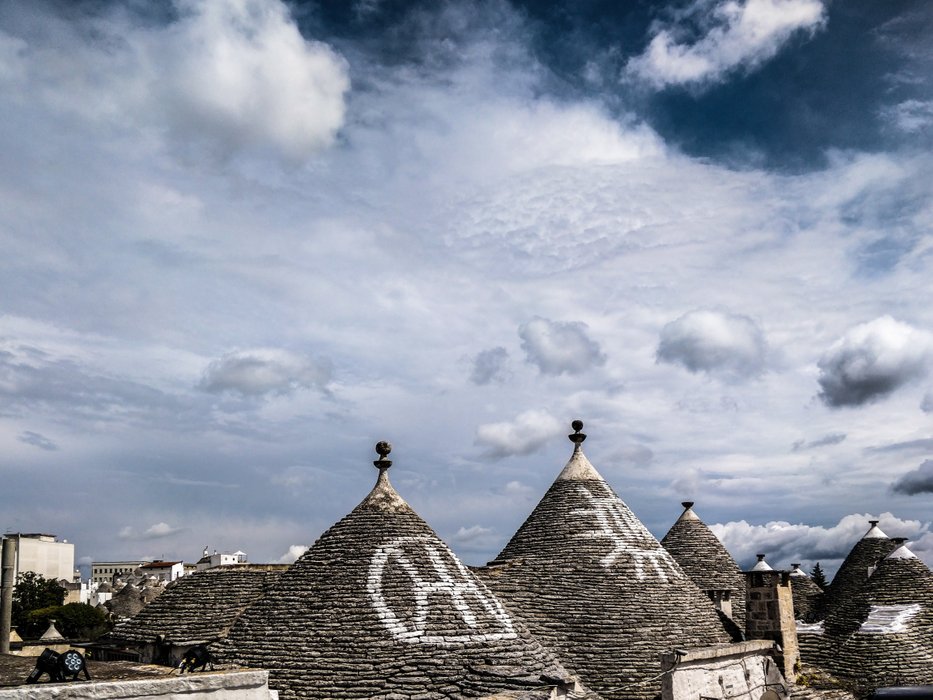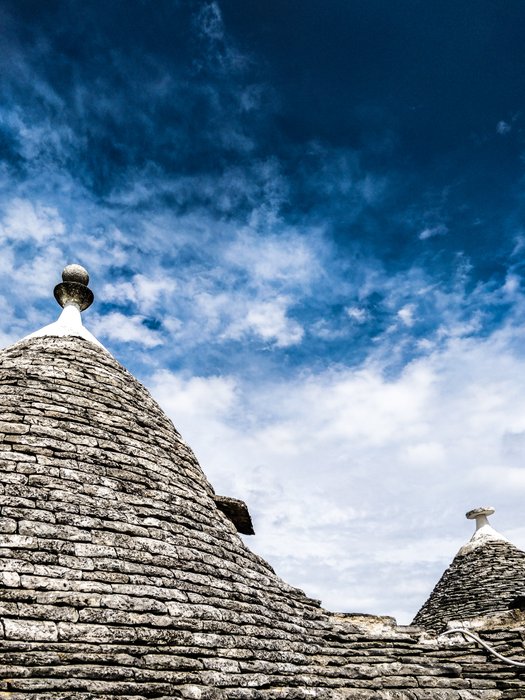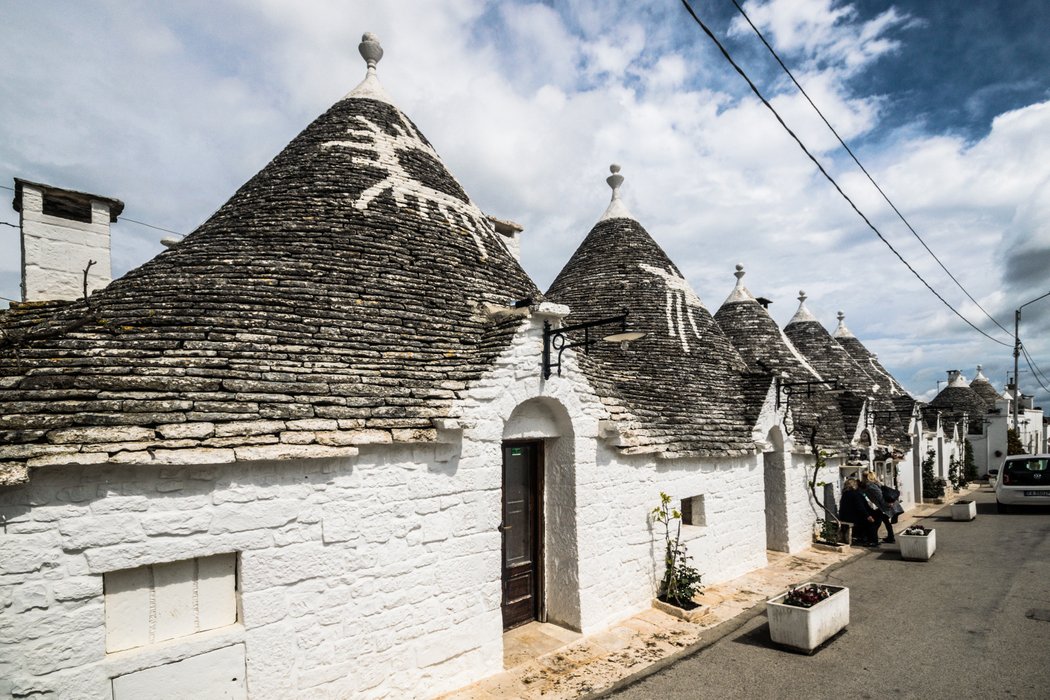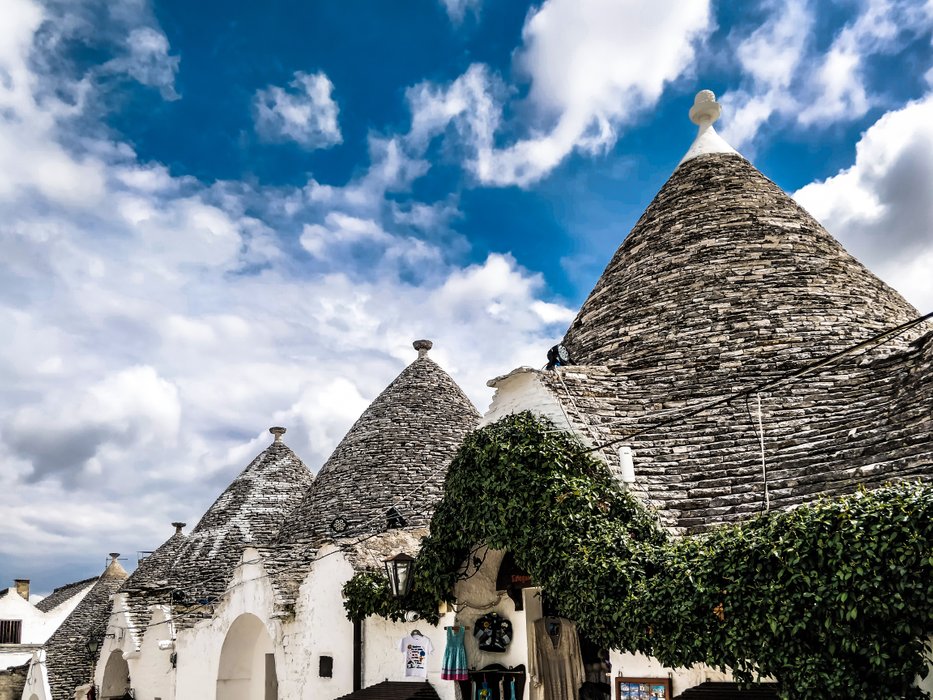 Did I like it? Of course!
It is definitely worth to choose here being in the vicinity of Bari, the more so that you will not find a similar place on the map.
Wait for the next entries!