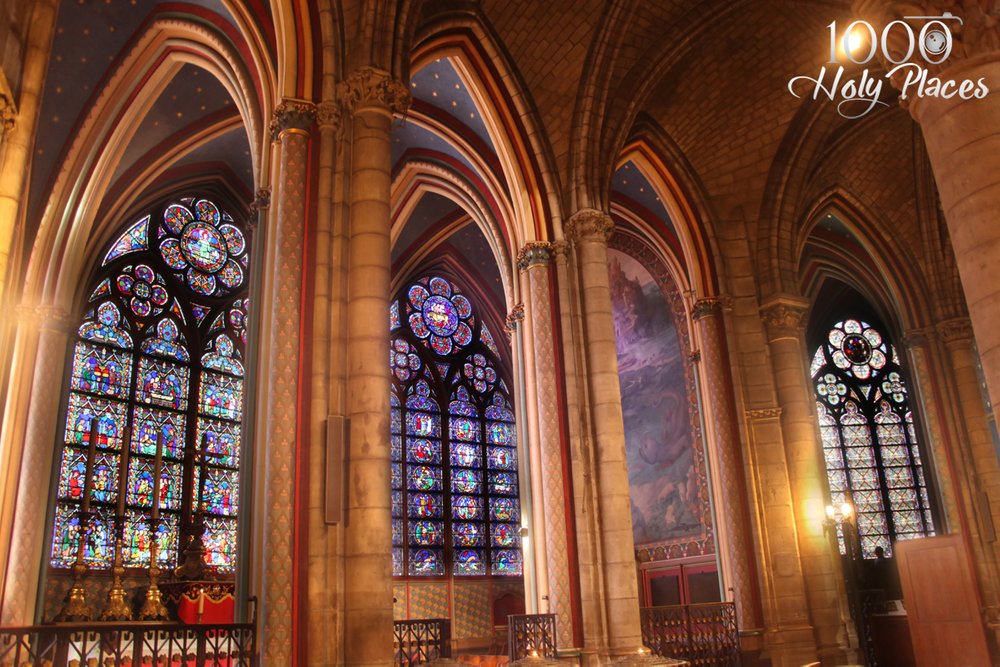 I was going to post more Easter eggs, but this has overshadowed everything for the day.
All day I have been weeping -- literally weeping -- over the tragedy we've seen today as Notre Dame in Paris was nearly obliterated by a devastating fire.
I watched the live feeds as the spire collapsed into the building, and my hand went to my mouth in absolute horror.
I remember visiting Notre Dame. It's the only time I've been to Paris, and I only had a couple of days there. But visiting Notre Dame wasn't even a question. We went to a Sunday morning Mass there. Our little group arrived early, and of course the cathedral had not yet opened its doors for regular tourism -- that would not happen until after the Mass. But we were allowed to walk around the interior, and I was even able to take photos. It was amazing. We had the cathedral all to ourselves! No maneuvering around hundreds of eager tourists, no shooting photos over dozens of heads. It was quiet. It was peaceful. It was spiritual.
Such a crazy contrast to the angry flames that tore through the roof and wiped out the woodwork and nearly took the entire cathedral with it.
The damage isn't as bad as I feared, thank heavens. But it will take years to rebuild.
But it WILL be rebuilt! People have already started declaring their willingness to chip in, and I myself am running a fundraiser through my 1000 Holy Places mission project.
We need to preserve this and bring it back to its greatest glory.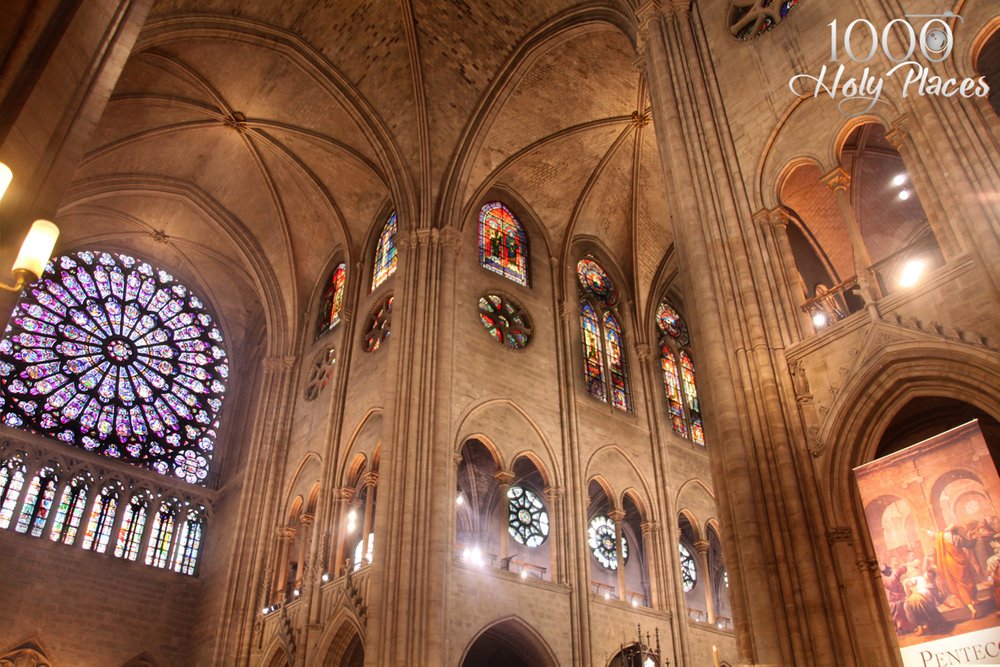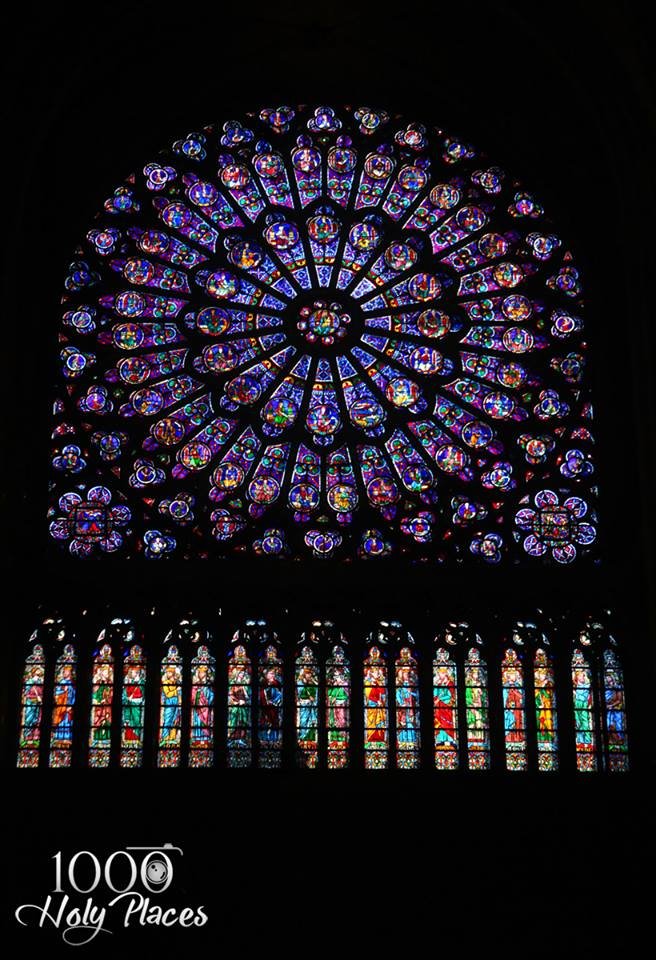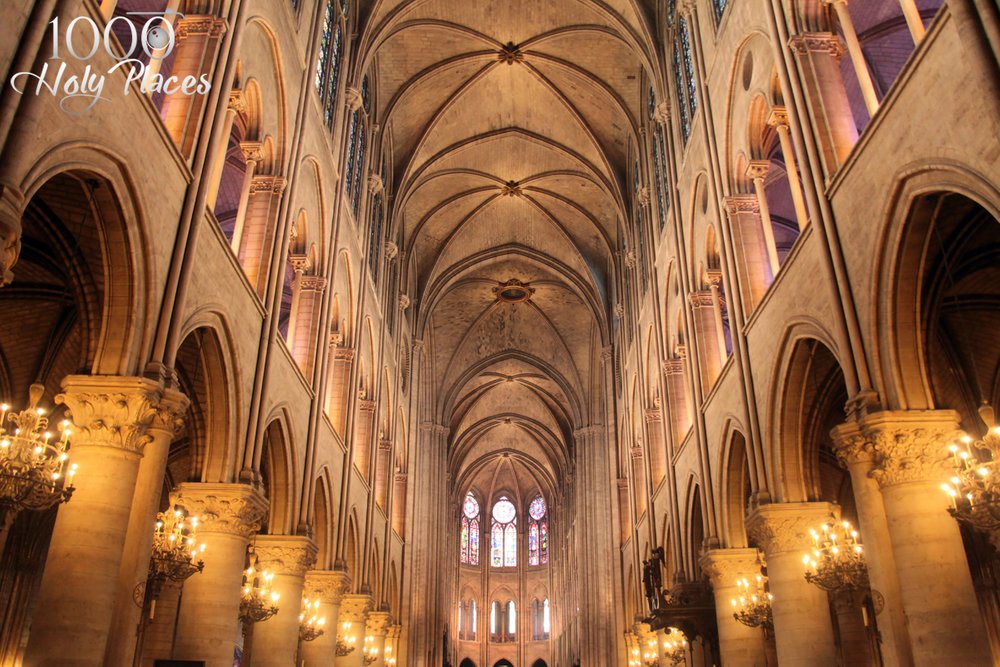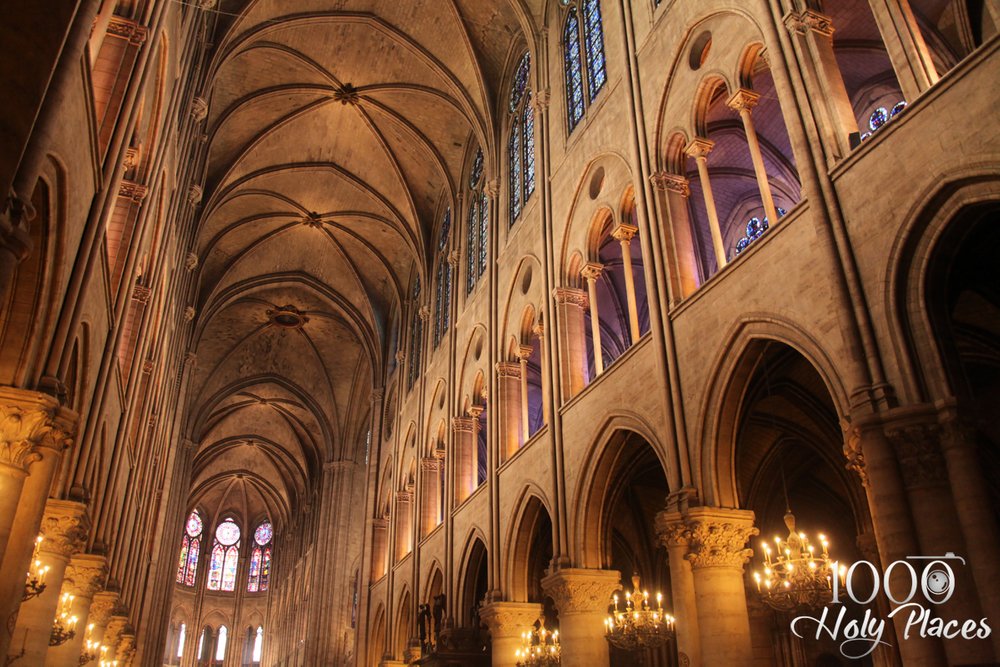 Help us preserve this and other cathedrals by joining our Patreon -- that's what this project is all about.
https://www.patreon.com/1000HolyPlaces