Last Saturday on our weekend tour my wife and I made several stops at some historical sites in the town and surrounding area of Soissons France. One of those stops was to the Abbey of Saint Jean des Vignes.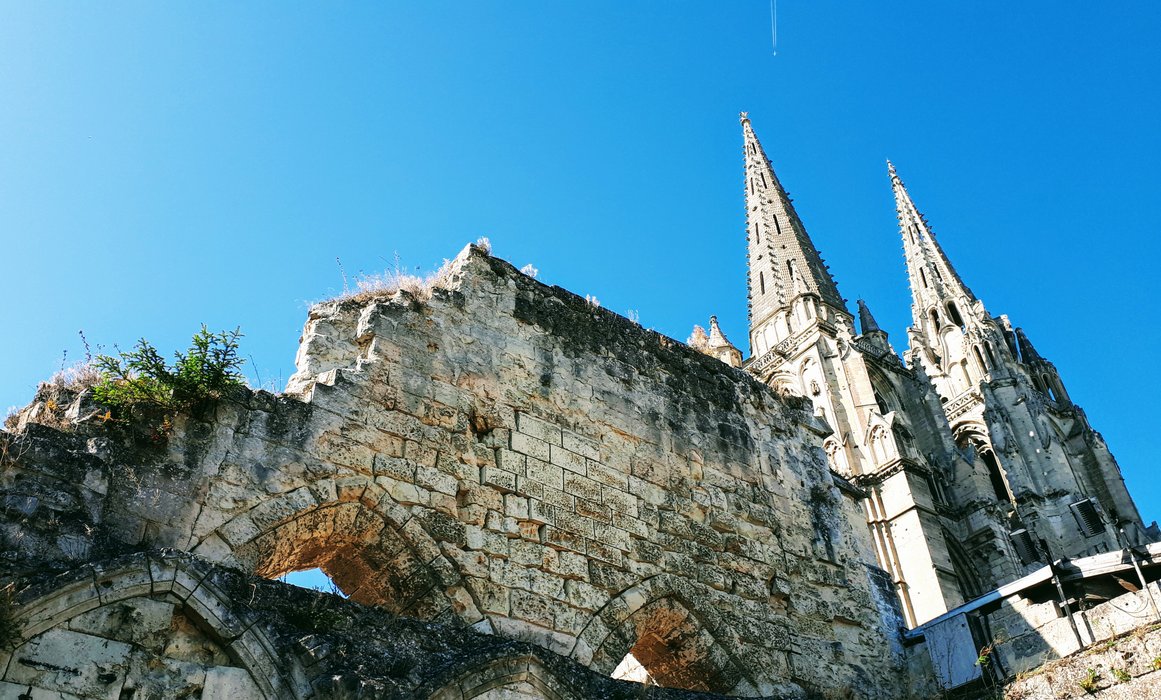 The abbey, which is mostly in ruins to this day, is recognized for its two massive asymmetrical towers that point into the sky like stone arrows. Approaching the site, they are the first thing that can be seen over the large stone walls that surround the sites property. For me, the height and size of the towers was truly impressive.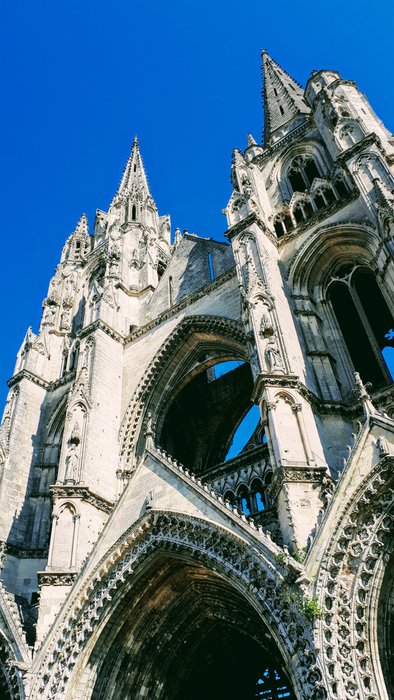 Brief History
---
Construction of the abbey began in 1076 by Huges le Blanc. It was named after St. John and the 30 acres of vinyards that were bought by Huges and donated to the abbey. The towers of the facade were built several centuries later in 1488 and 1520 and remain standing to this day. The tallest tower stands 80 meters high while the slightly shorter one 75.
In 1805, during the French revolution the church was demolished and it's materials were salvaged and used for other projects. The people of Soisson protested the destruction and eventually succeeded in saving the two towers of the facade. The site became a historical monument in 1875.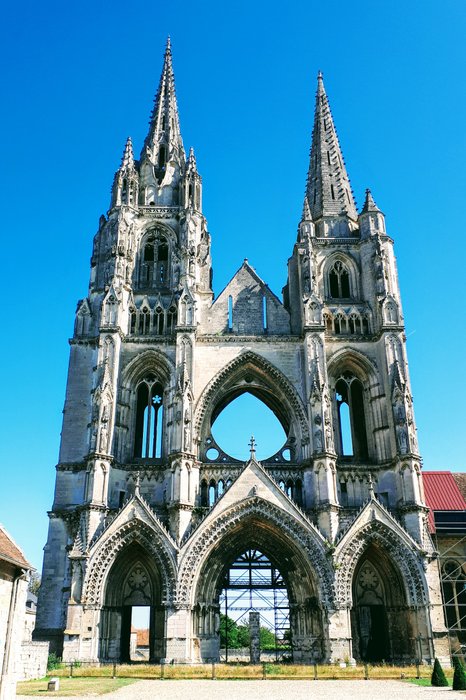 It's hard to imagine that an entire cathedral once stood behind the towers. The sheer size of what it must have been is almost unfathomable, at least for me. The picture below is not of the ruins of the cathedral itself but of the sites kitchens.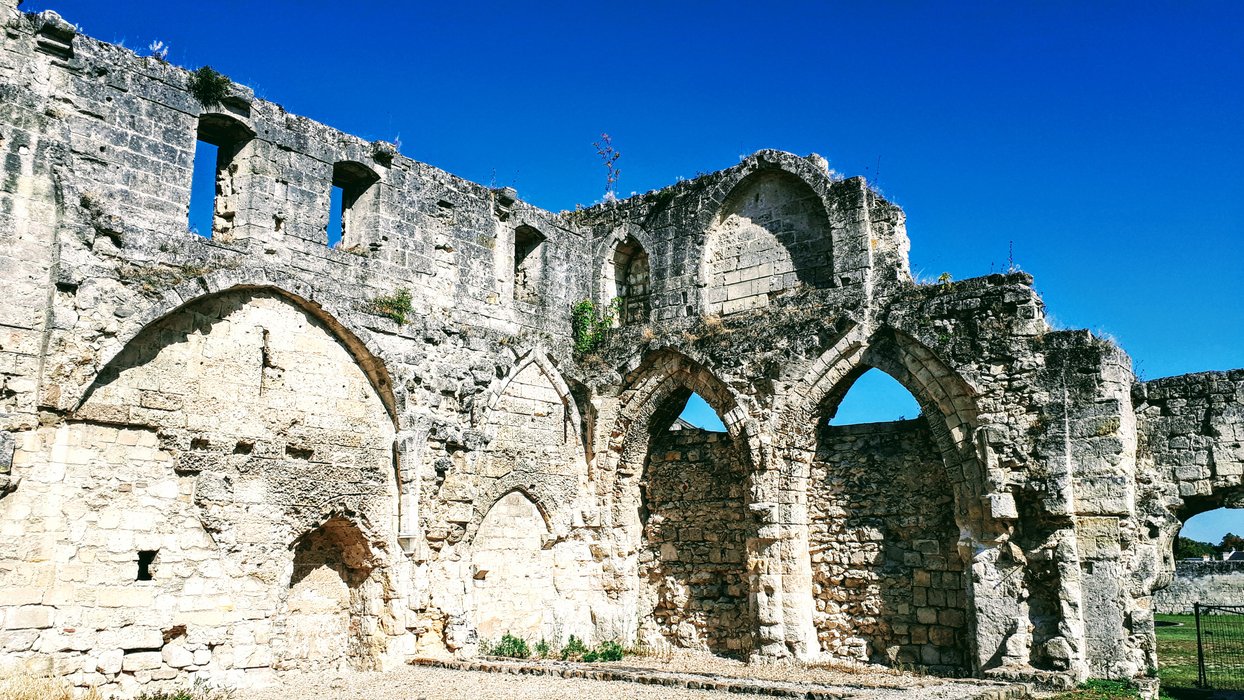 I personally can never get over the worksmanship, textures and level of details that are put into some of these old buildings (mostly the churches and cathedrals).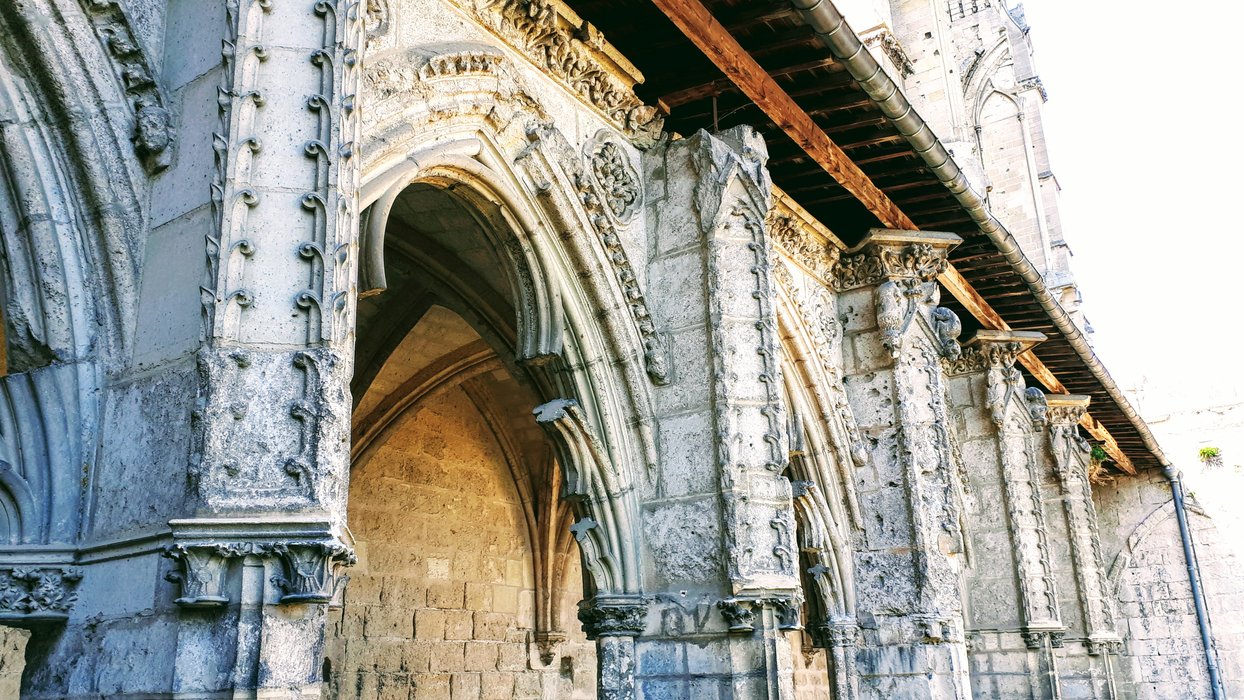 Not only are the towers impressive with their immense size but the grounds of the property are also quite beautiful. Several building are scattered throughout the grounds, each with historical information accessible to the public. One of the building is an arsenal which was added to the site after the French Revolution and used during World War I when the site became a military outpost for French soldiers.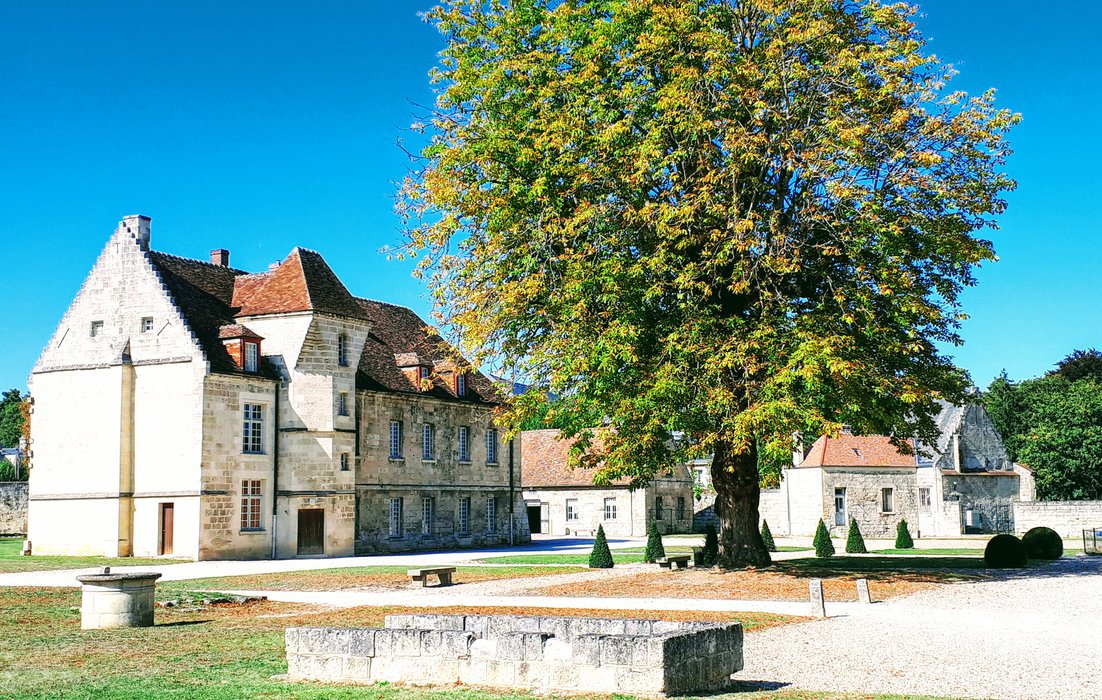 The cellars of the abbey have been repurposed as an art gallery where local artist can rent the space and show off their art work. During our visit colorful paintings of many worldly historical figures lined the walls.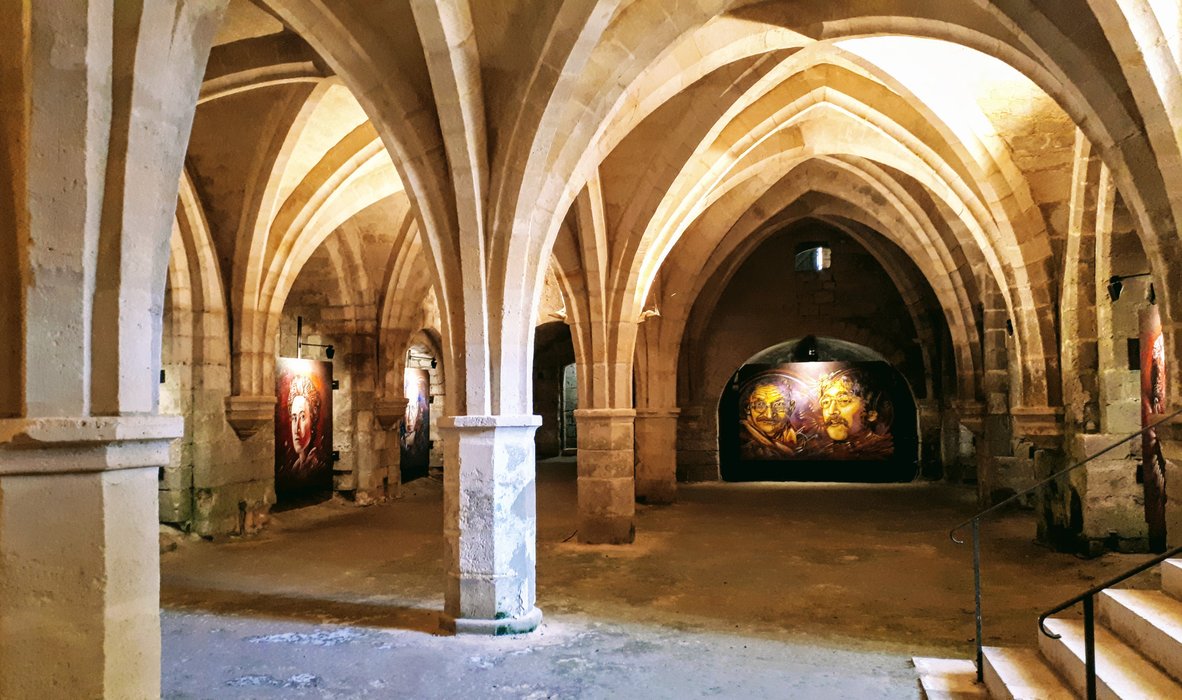 And that concludes our brief tour of the Abbey of Saint Jean des Vignes. Thanks for Reading