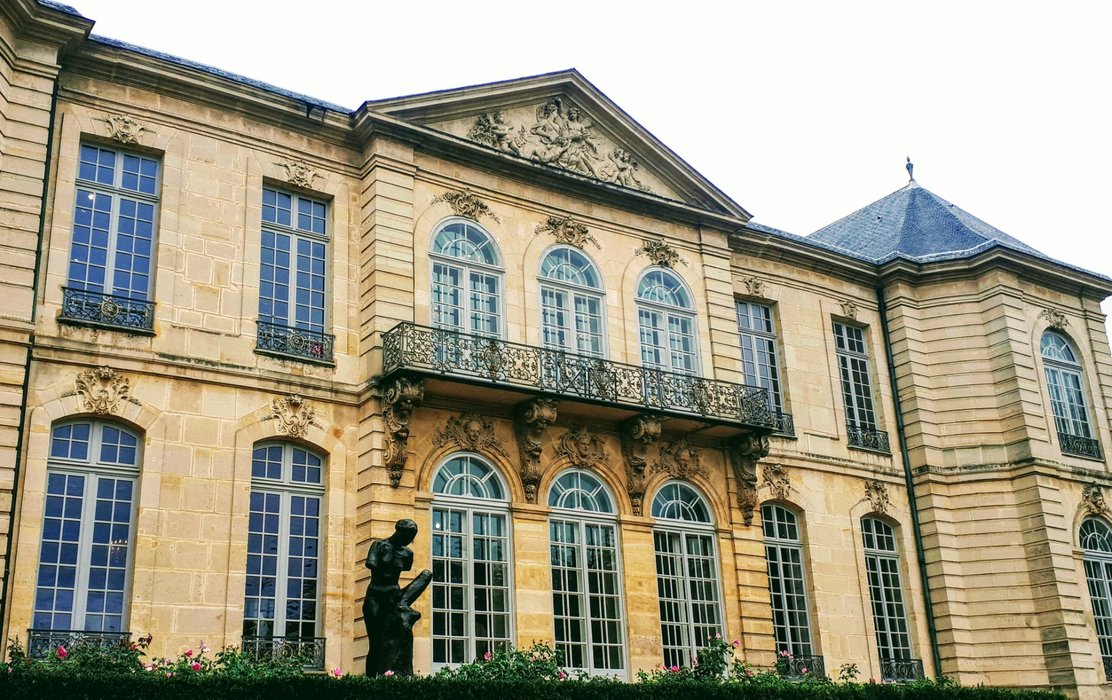 On a recent trip to Paris my wife and I, along with a few friends of ours, stopped in at the Musée Rodin - home of the many works of the French Sculpter Auguste Rodin (1840-1917).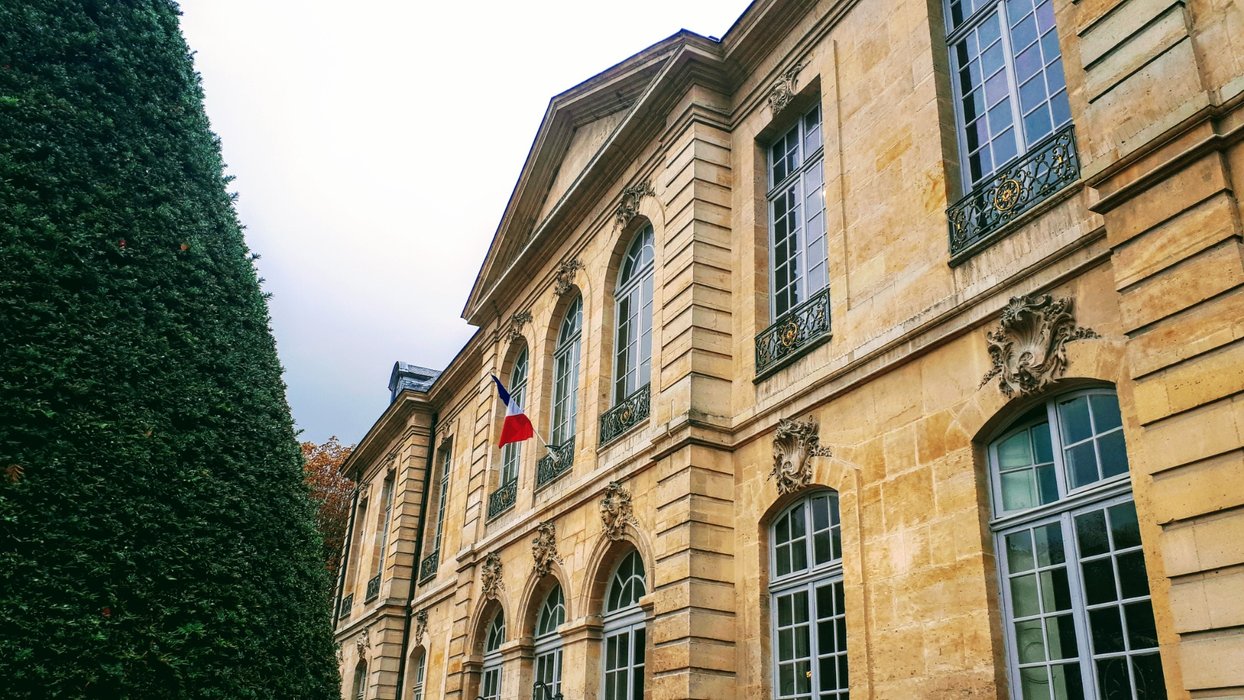 The museum is set in the mansion where Rodin lived from 1908 until his death in 1917. The home was formally turned into a museum in 1916 after Rodin donated his personal artwork, collections and copyrights to the country of France. It holds over ten thousand of his scuptures, drawings, and works of art along with several paintings that he owned by other artists such as van Gogh, Monet and many others.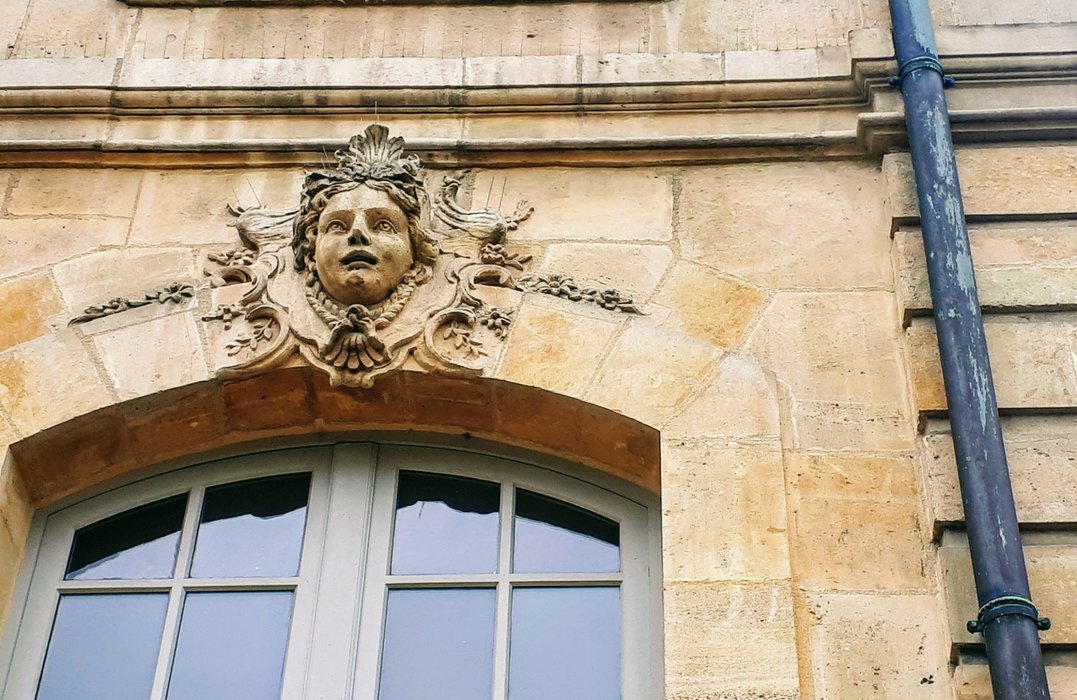 The building itself, which is known as the Hôtel Biron, was built in 1727-1732 for a wealthy financier who died shortly after it was completed. It then served a diplomatic purpose by becoming the seat for the Popes representative and later a Russian ambassador. From there it was converted into a boarding school for girls of wealthy aristocratic families. When the school was shut down in 1905 the building was converted into separated living quarters that could be rented out by tenants. Soon after the conversion, Rodin began renting four of the rooms within the building which became his studio and storage space for his sculptures.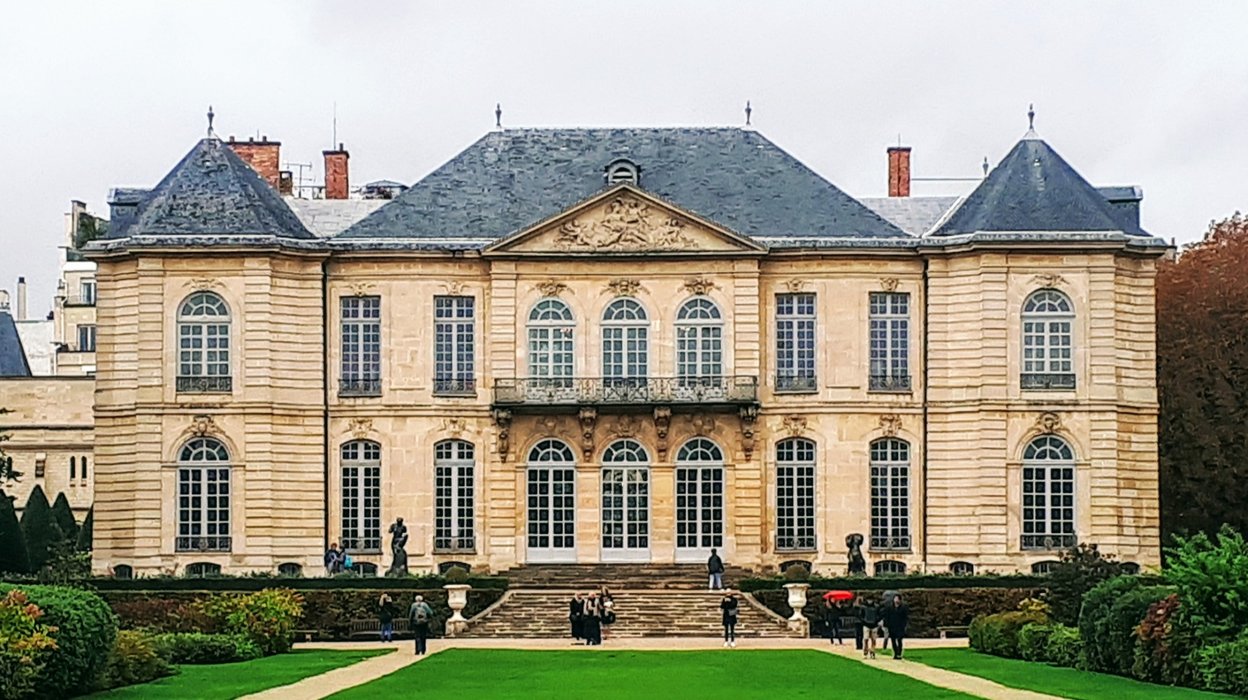 The mansion sits upon more than seven acres of land that have been converted into lush gardens, pathways and a lovely wooded space all of which are lined with statues created by Rodin.
Unfortunately for us, we visited the gardens in the fall when most of the flowers were out of bloom. The weather that day was also damp and rainy so we really didnt get to experience the full effect of the gardens.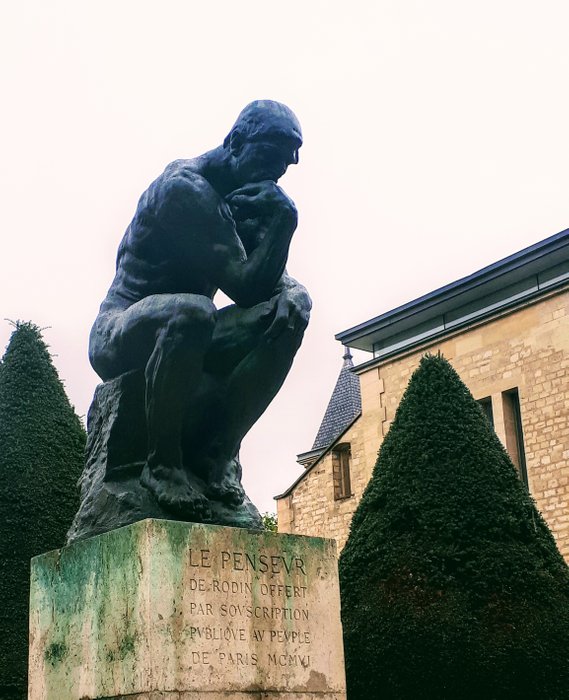 Almost immediately after buying our tickets and heading onto the property we came across what is arguably Rodins most famous sculpture - "The Thinker." The monumental bronze cast depicts a nude man deep in thought and has become a sort of symbol to represent philosophical thinking. Luckily, the sculpture was designed to be viewed from below so it is located high up on a plinth. This worked out well for us because like many locations in Paris this museum was quite busy. There were basically people surrounding the sculpture taking pictures for as long as we stayed to view it, so if it wasn't located up high it probably wouldn't have even been possible to see.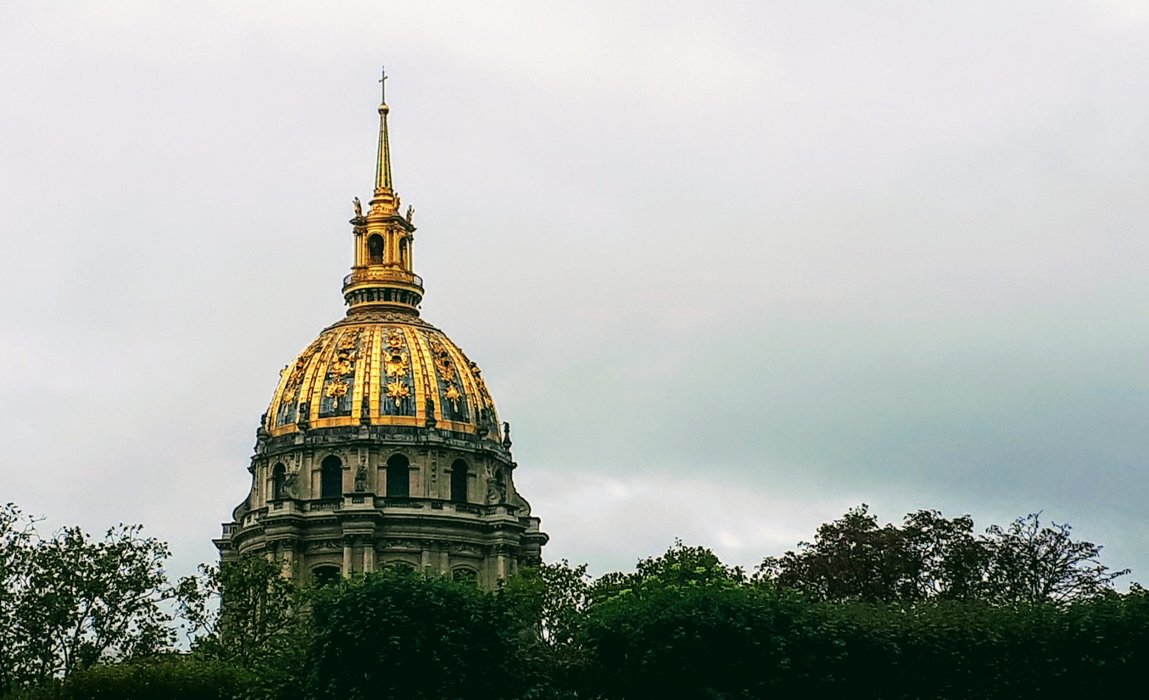 Moving on from the Thinker brought us into the rose garden, a winding path that leads into the backyard of the property. Popping up behind the trees was the golden dome of the tomb of Napolean that still shone brightly in the foggy damp weather. I was impressed to learn that the dome is actually gilded in real gold, a task that has to be re-done every few decades. Though it wasn't a part of the musée Rodin tour, it was still quite impressive to see.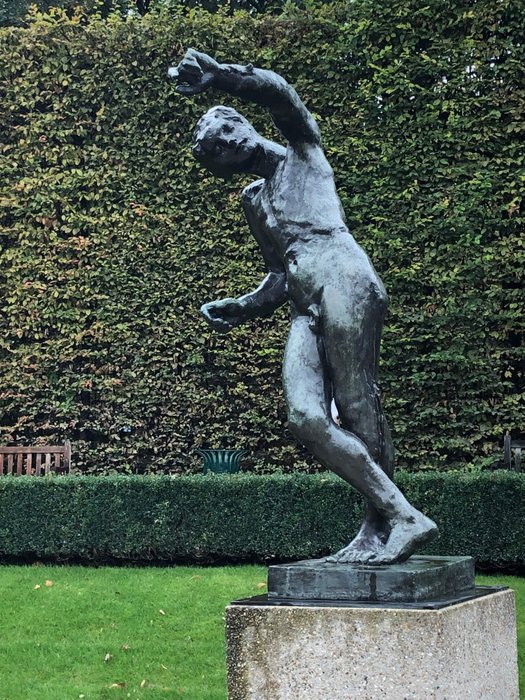 There are many sculptures that line the museums property including one of a man without a penis with out stretched arms and an angry look on his face as if he saying "what the hell! Who stole my penis!?!"
After viewing Rodin's works my personal impression is that he is an expert at sculpting people who are off balance. For instance, the image above is a sculpture of a man who could not possibly remain upright in the position that he is standing in. This sculpture had me imagining Rodin watching drunkards stumbling around a party as a source of his inspiration. The next image as well is of a man who would surely fall over before taking his next step.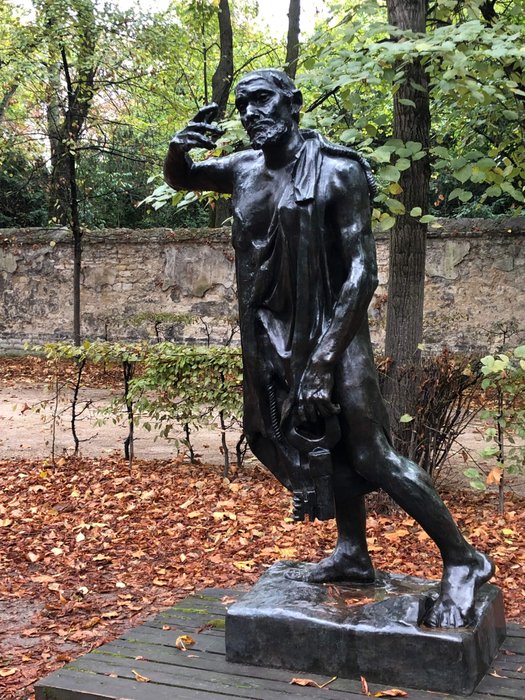 The property of the museum was really quite beautiful, even despite the bad weather of the day. It had and extremely large immaculately tailored lawn that was surrounded by a shale path which can be seen in a previous picture above. The path ended at a large sculptured fountain as well that was also quite impressive.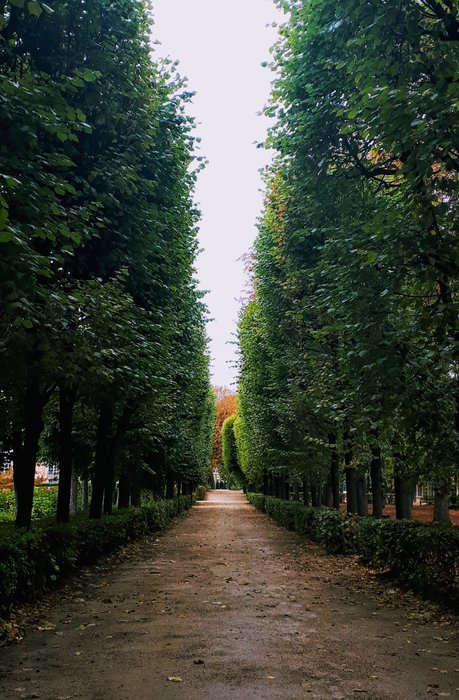 On the grounds there were beautiful arched hedges located at the end of the property and a pathway through a canopy of trees that was really quite lovely.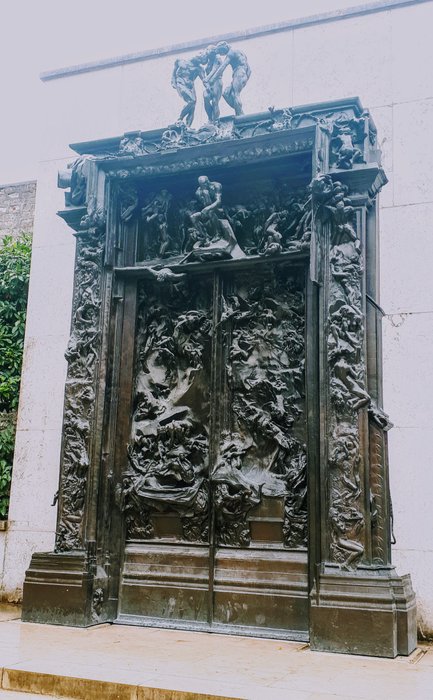 Next we came to another one of Rodins famous works - the Gates of Hell. I'm not entirely happy with the photo that I took of it but there was just too much moisture in the air that day to capture a clear image. Not to mention the endless stream of people viewing it that made it almost impossible to take a photo at all. Anyway, the intricately designed bronze structure stands an impressive six meters tall by four meters wide and depicts a scene from Dantes divine comedy - "Inferno." Rodin worked on the piece for 37 years until his death in 1917. As you can see, the piece also contains the Thinker and I later learned that there are many statues of the Thinker (28 or so) of different sizes located around the world. It is believed that Rodin's idea for the Thinker was originally conceived in 1880 when he began drawing his ideas for the Gates of Hell.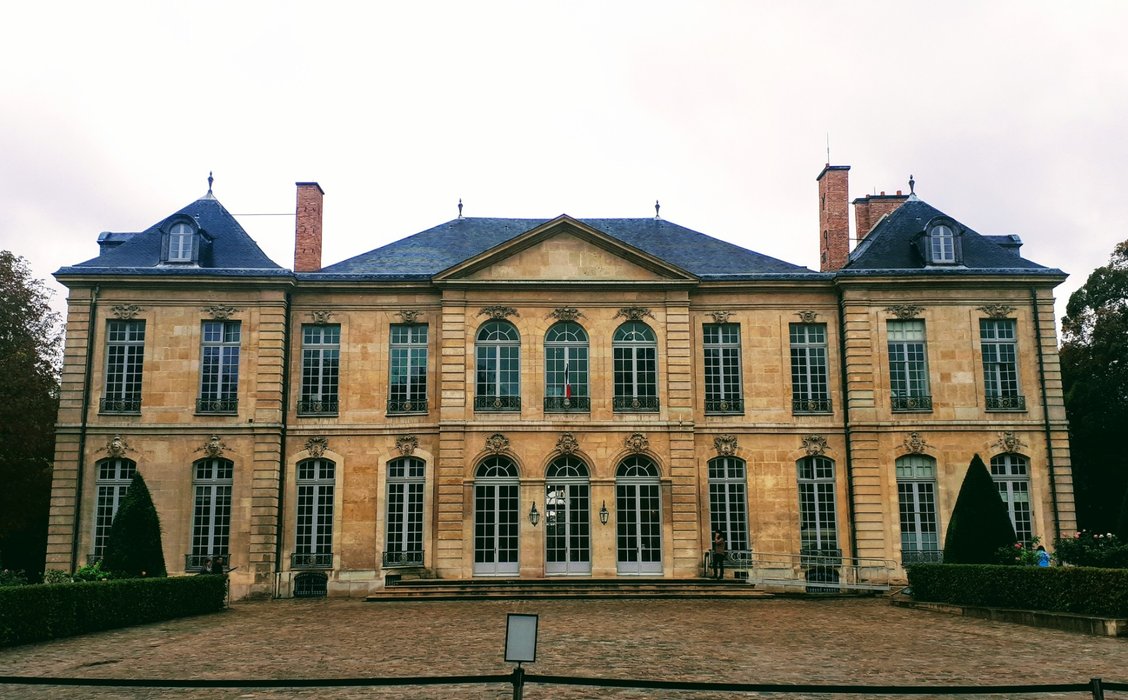 And that concludes or tour of the Musée Rodin. Thanks for reading.