This is my entry to @qurator's Tasty Tuesday.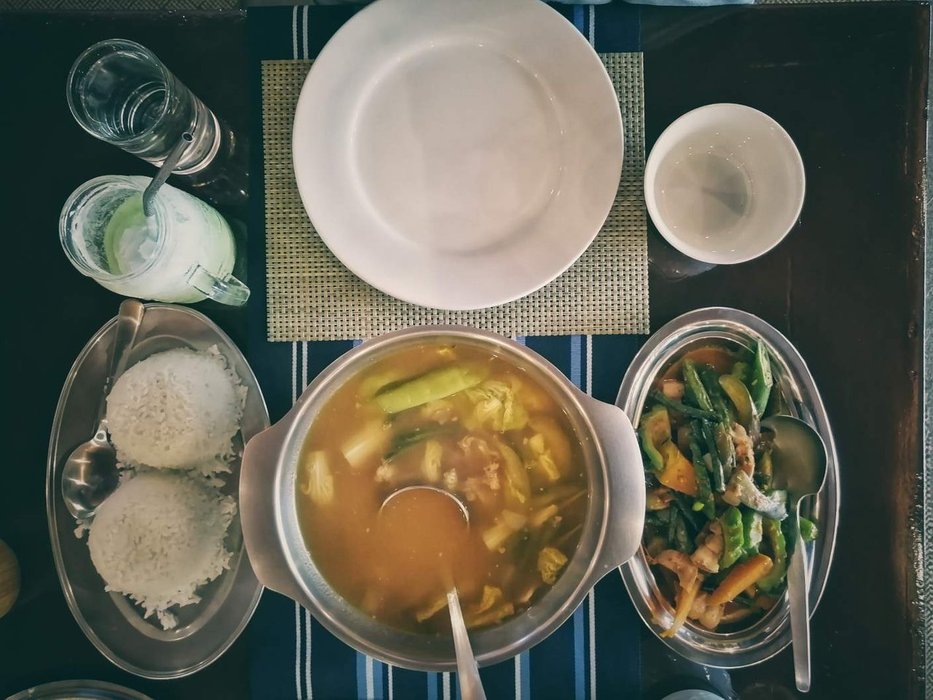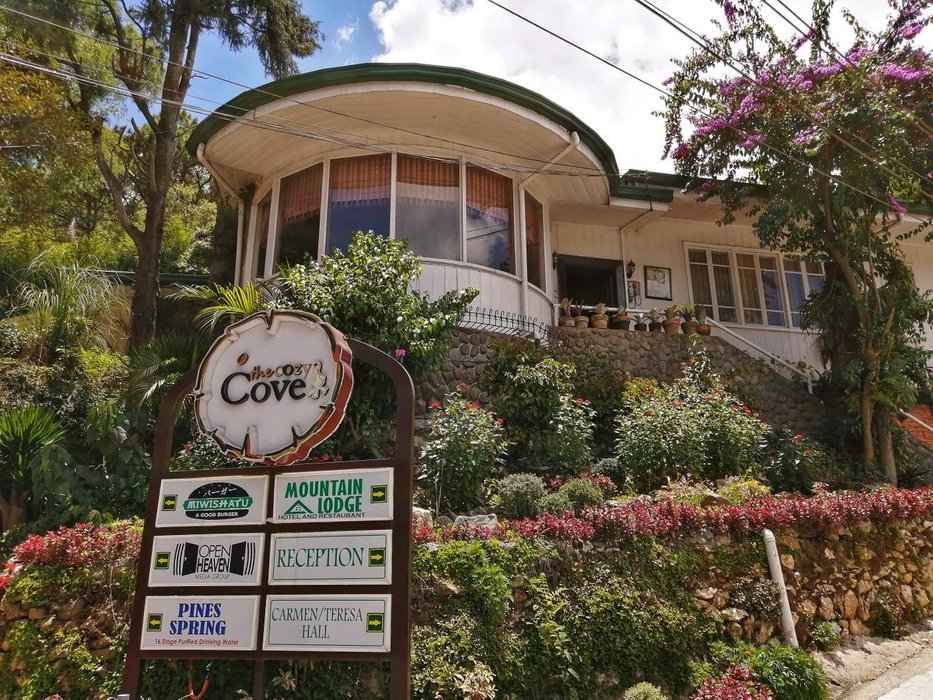 But first, let me tell you about the place.
We were supposed to go to Som Tam again for tom yum craving but it was closed so we searched for another place nearby and came to this place.
I have been passing by this road all the time but never tried the restaurants here until now.
Mountain Lodge is one of the oldest inns in Baguio City located at Leonard Wood Road, fronting Teachers Camp, a vacation spot for foreigners before.
Age, wear and tear can be noticed but it was highly well maintained and clean. Most of it is made of wood including the furniture. It is built on an elevated area overlooking the road. The windows framed the trees around.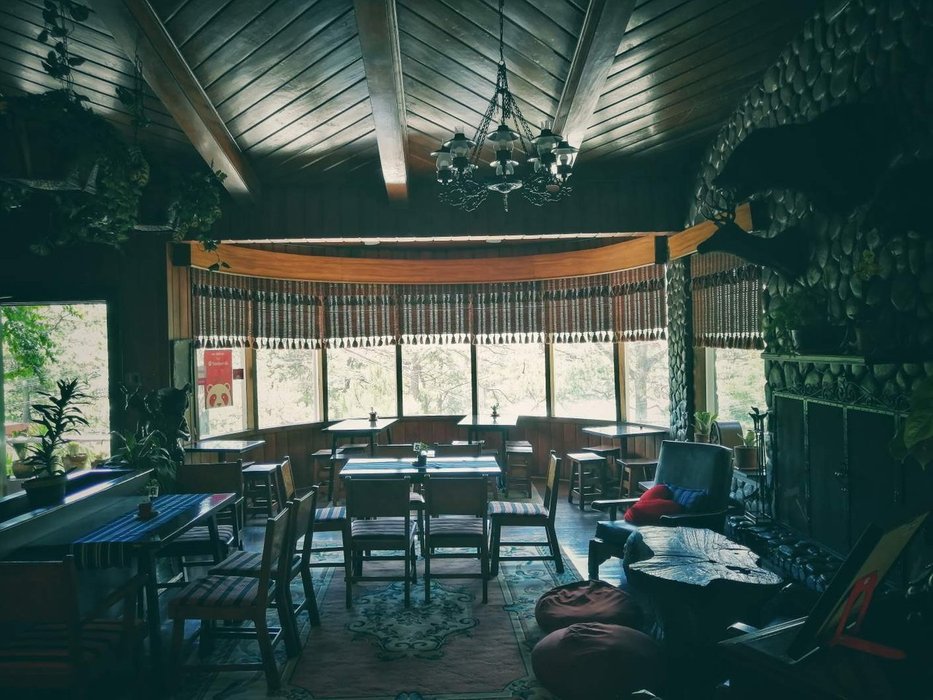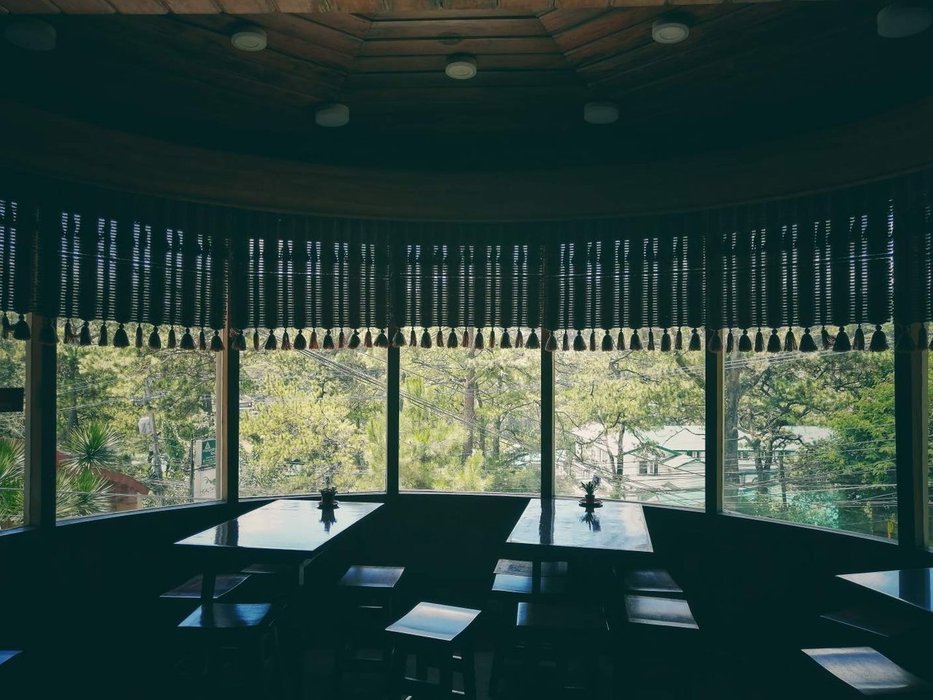 Decors, table runners, curtains is a touch of the Cordillera like shields and spears on a wall and at the bar. These shields and spears were used by our ancestors during wars as well as hunting. Nowadays its just for show.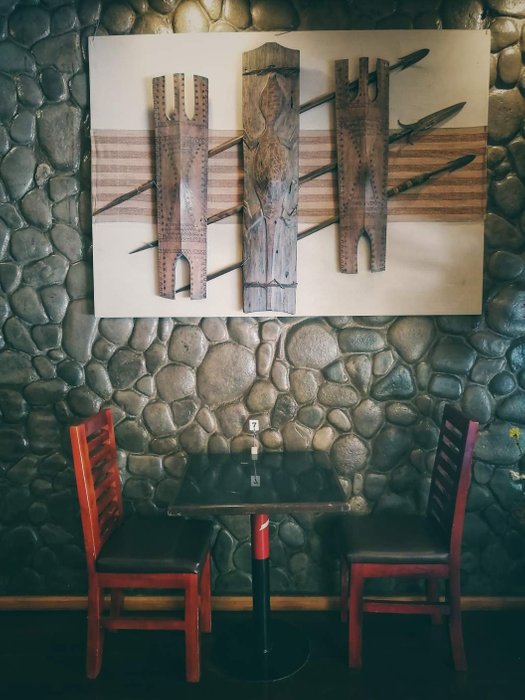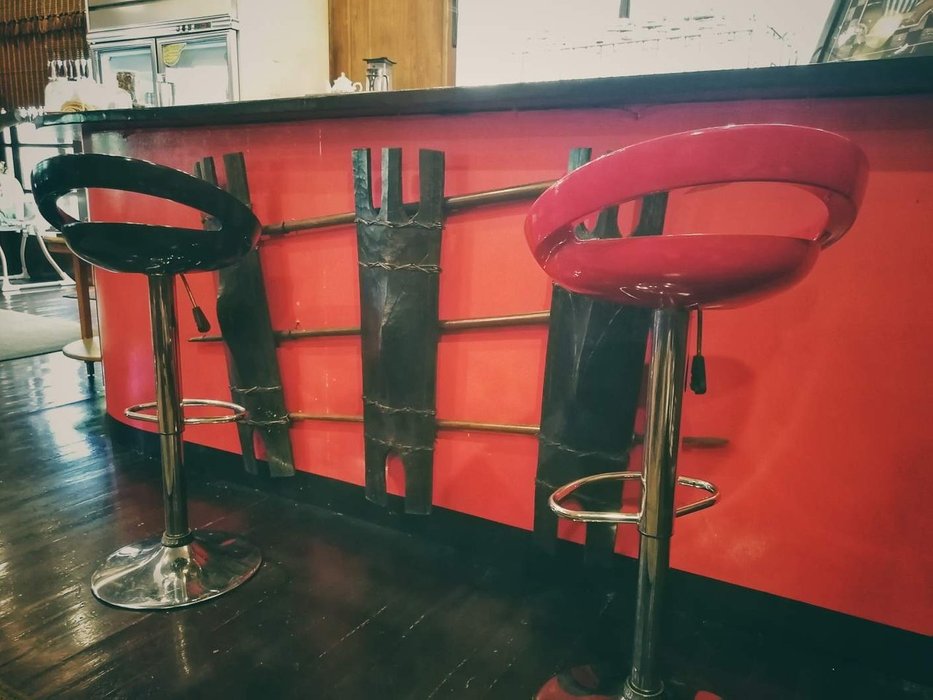 Pillow covers mirror the table runnners.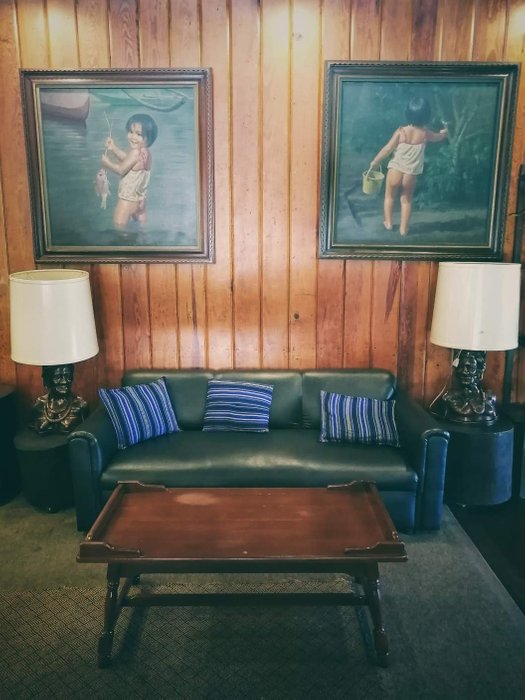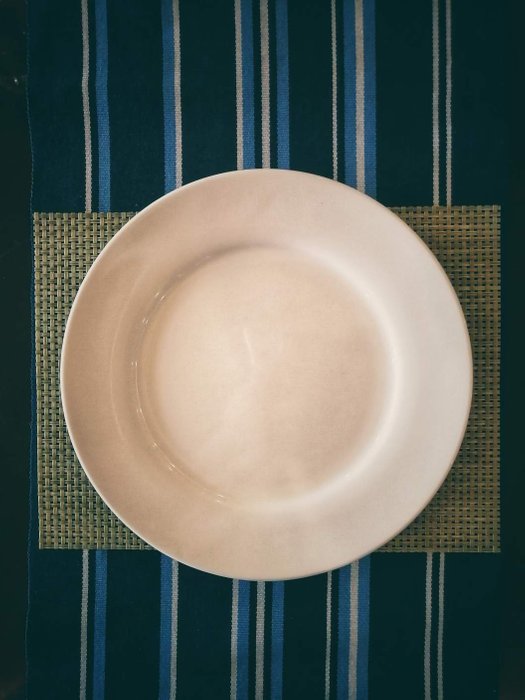 There were so much to see that things does not match. I think they want to achieve a fusion of east and west.
Above the fireplace are these mounted heads.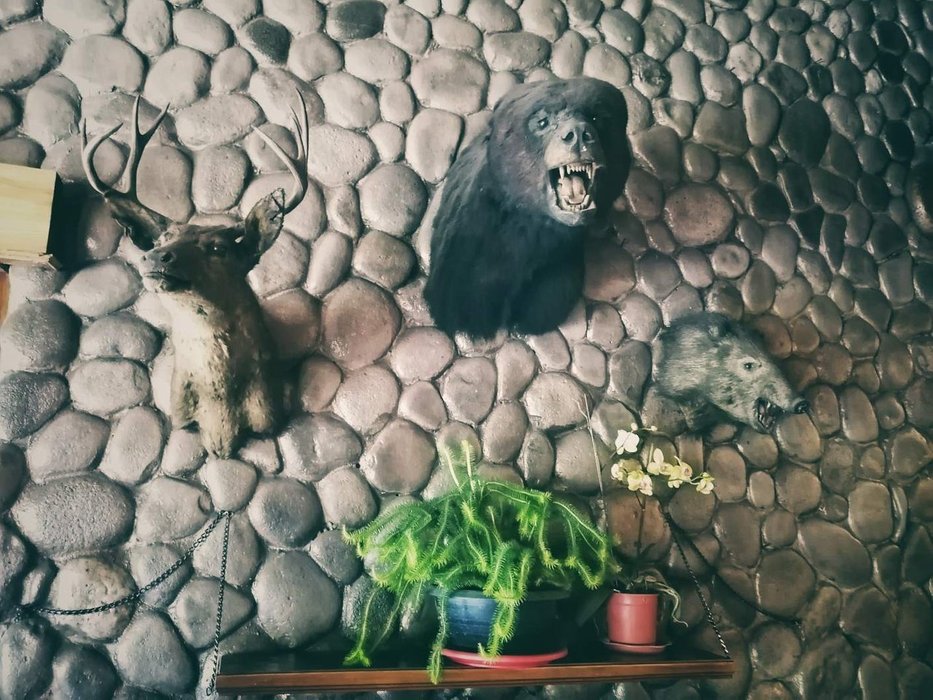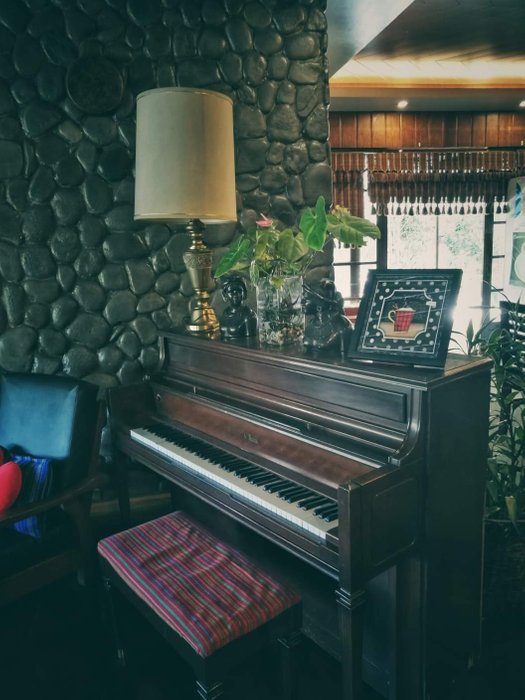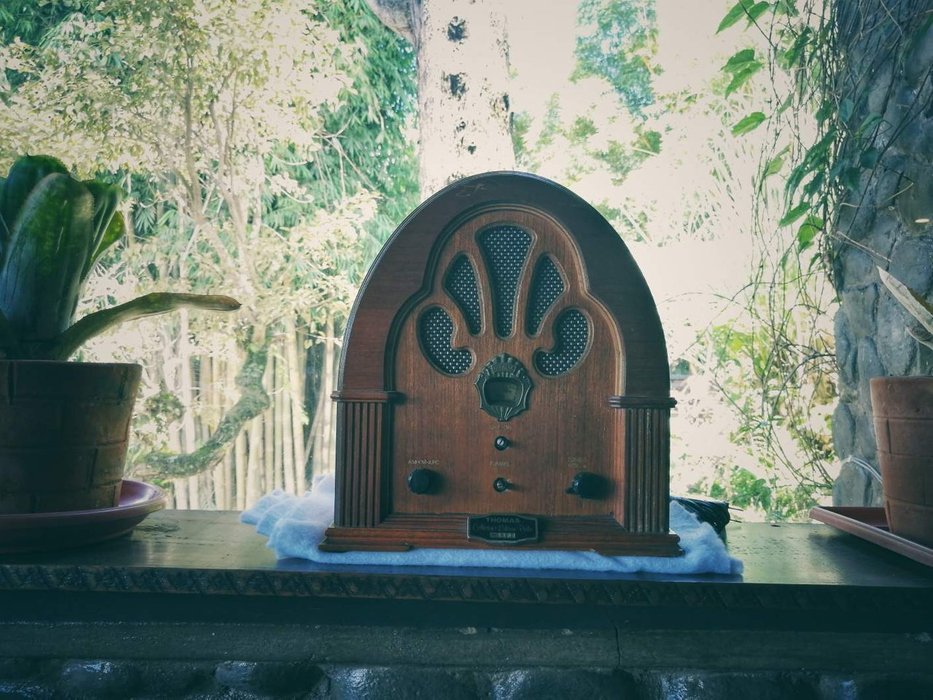 There are old pictures during the early times when Baguio is just beginning to be built.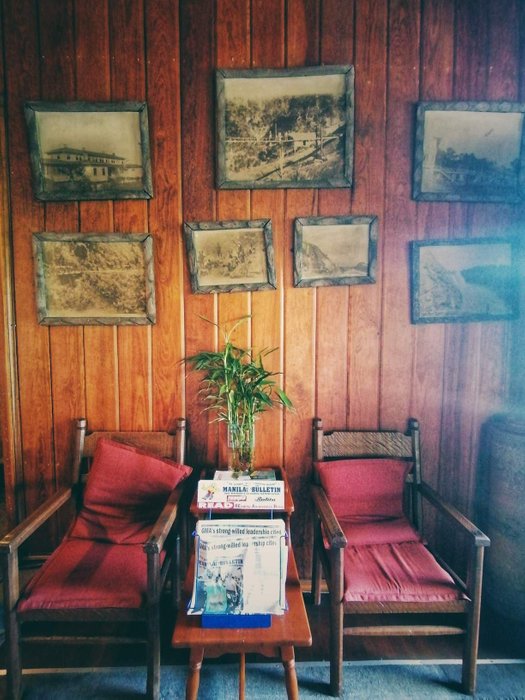 There are more photos, garments, tools, etc of our ancestors along the walls of the hallways that leads to the lodge's rooms. It's like walking in a museum. We were not allowed to take photos though.
There is coziness with the use of warm lights, the wooden interior and the couches.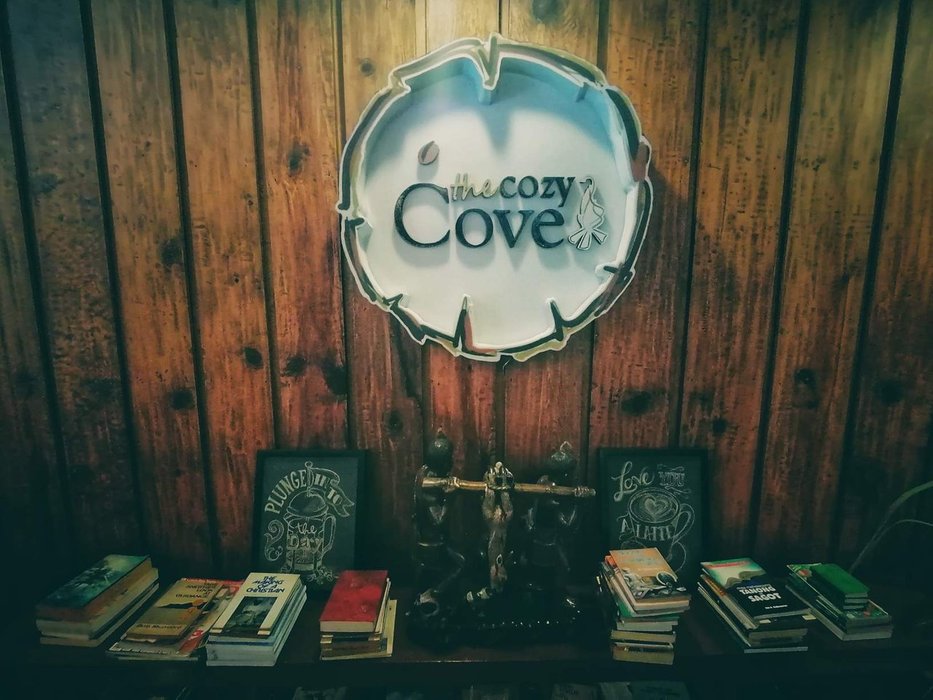 Their menu is a mix of American, Filipino and Japanese food.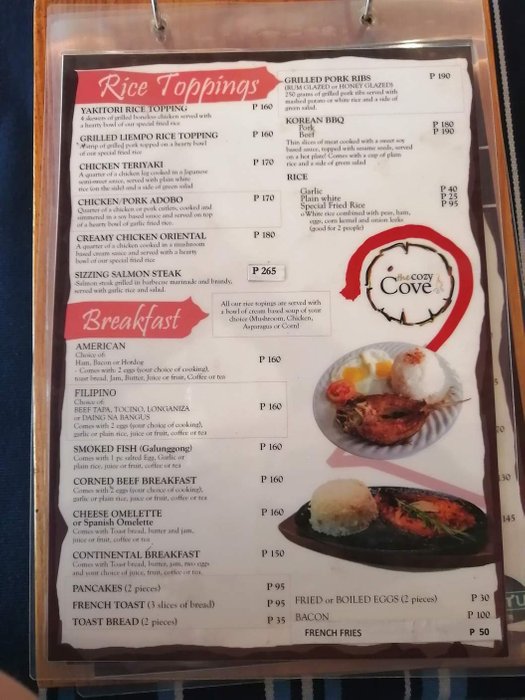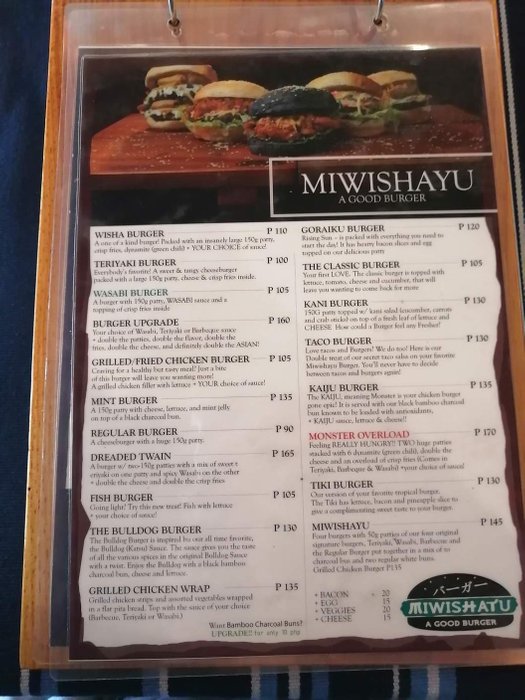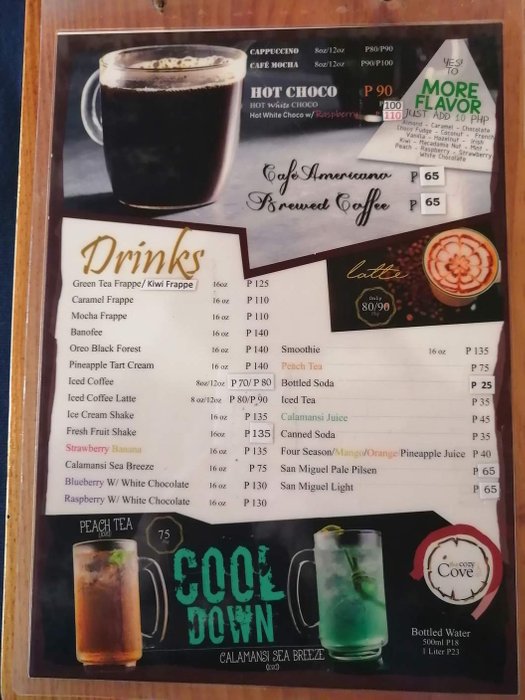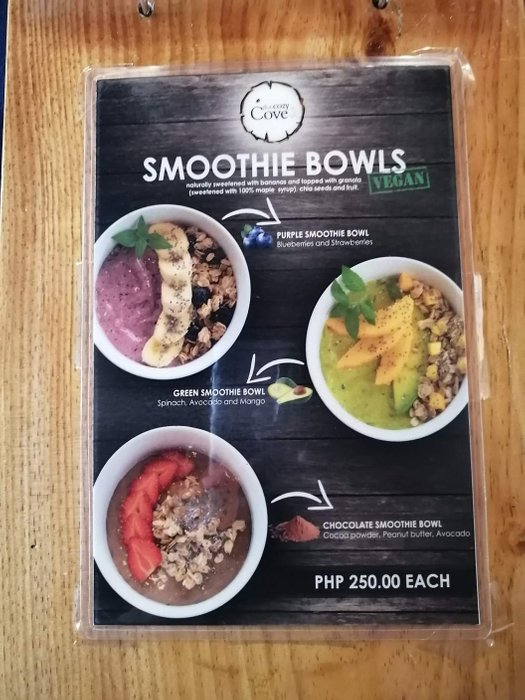 It is eye candy and well presented that one can easily order a lot. But we are once again on a budget so we had to stick to it.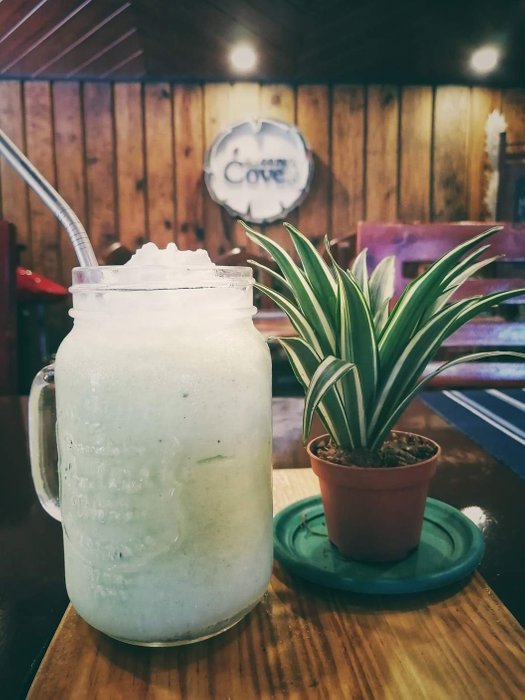 I started with a treat which is kiwi frappe. It has a hint of kiwi but not that kiwi tasting. It is refreshing though and I lile the contrast of sour and sweet.
While waiting for our food, I took more photos.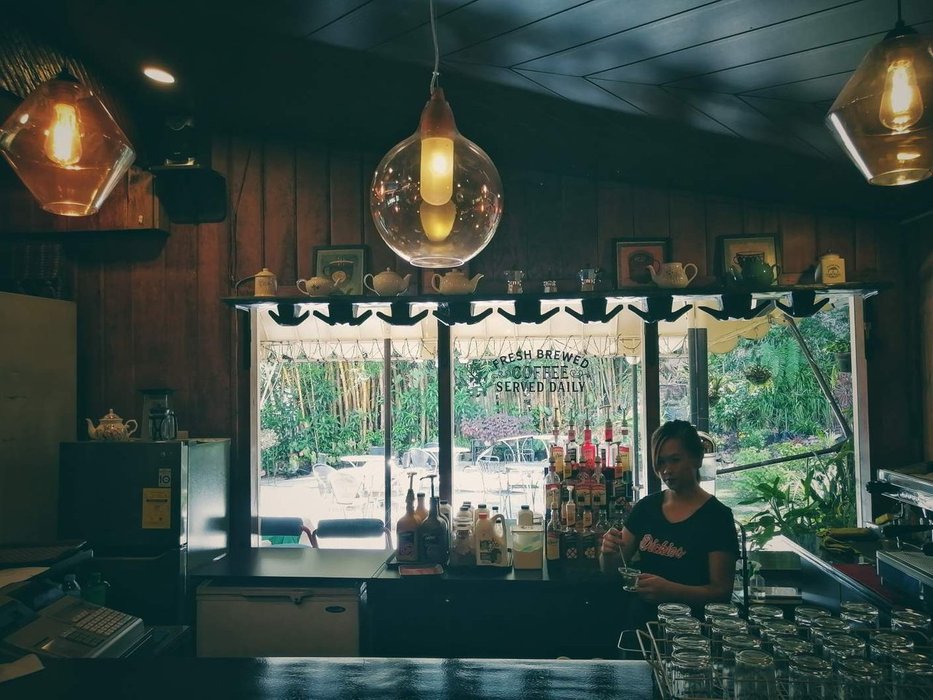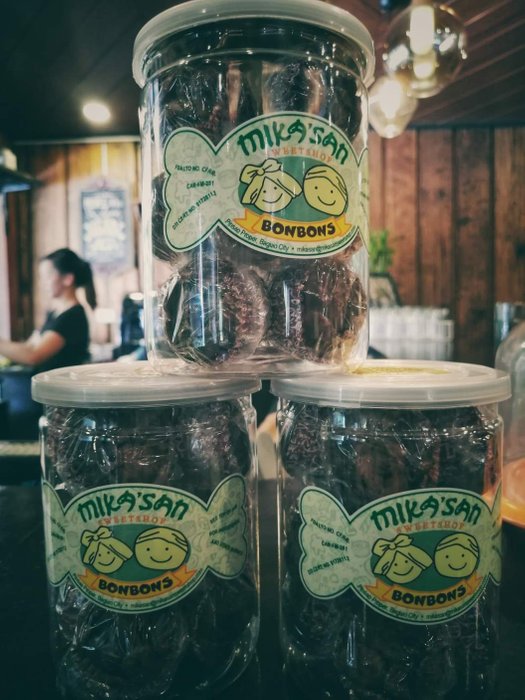 We only ordered pinakbet, my favorite mixed vegetable dish, and sinigang na baka or beef in sour soup.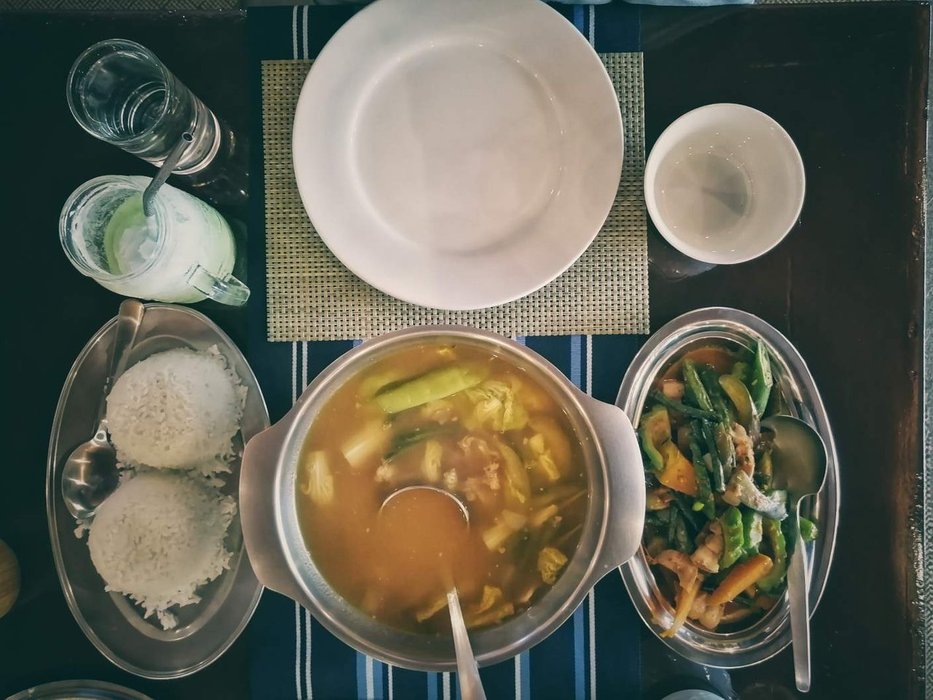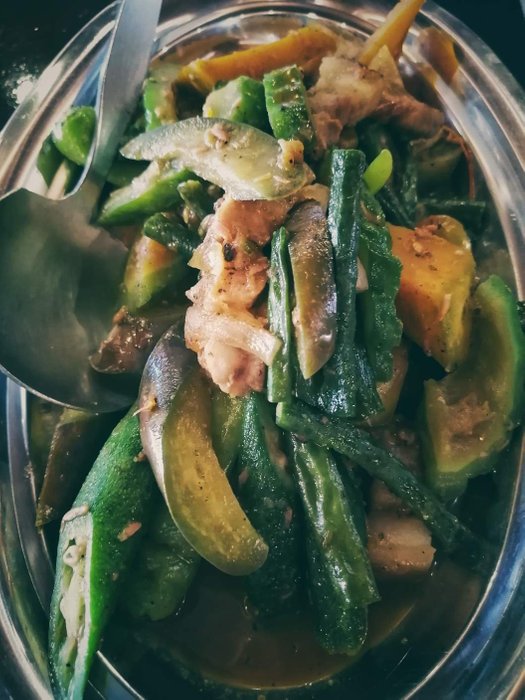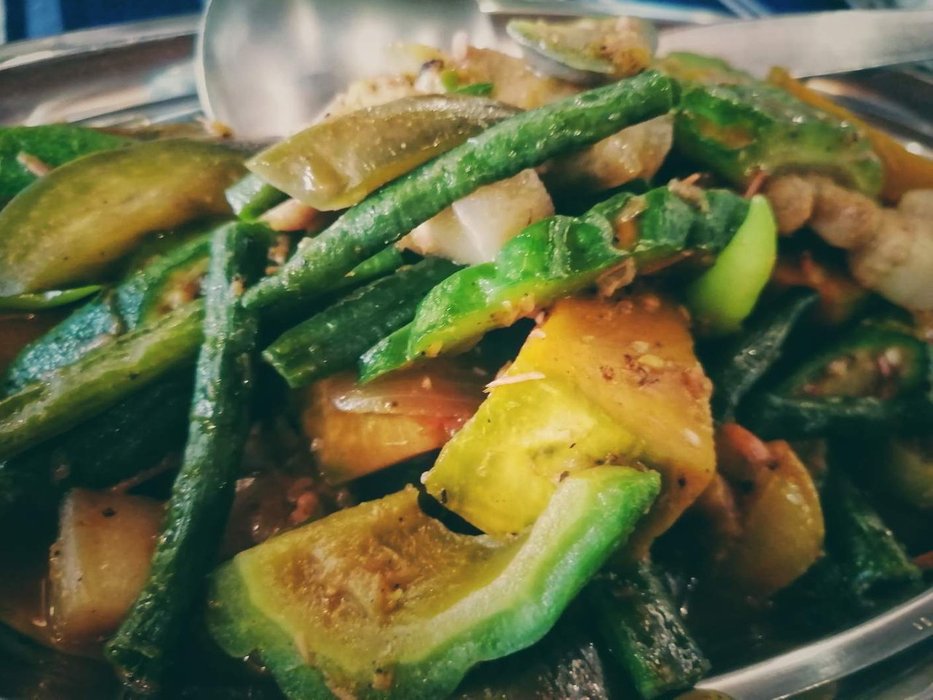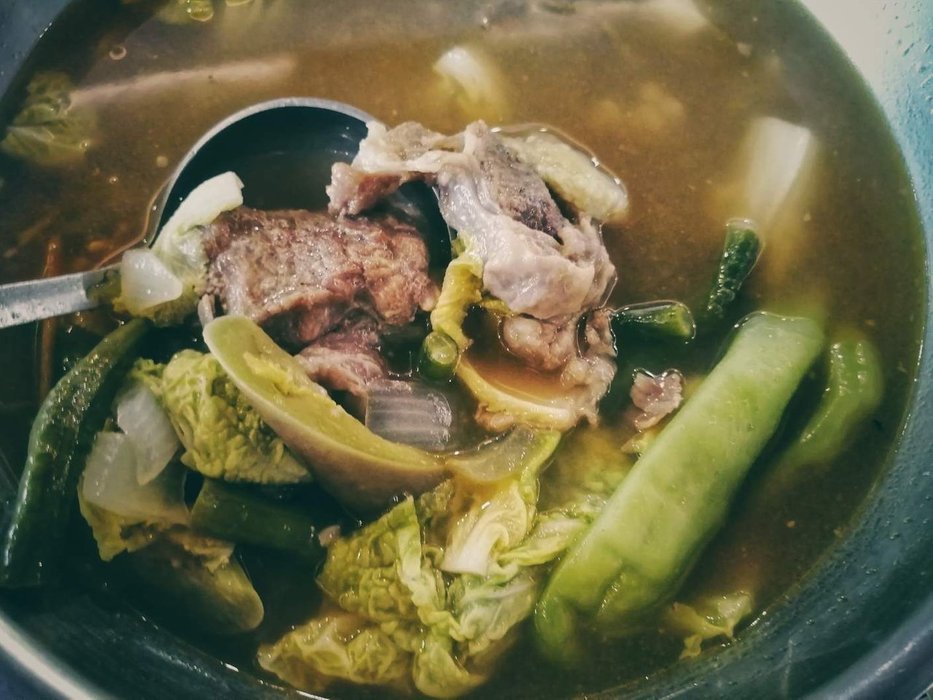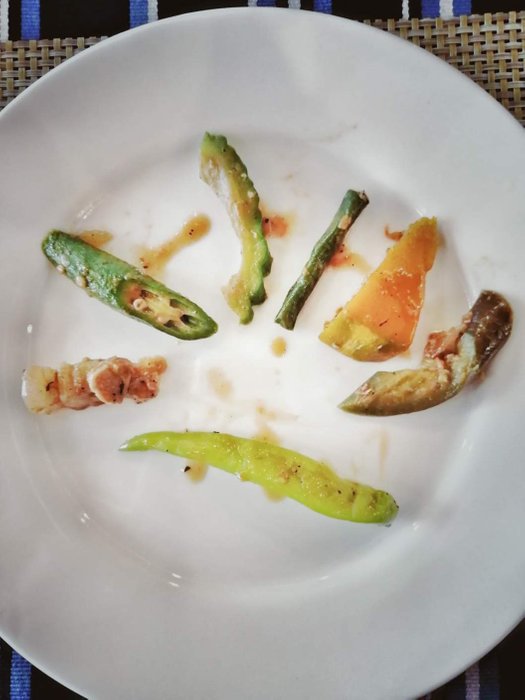 I enjoyed the beef more because it is seasoned well. The meat is tender. The flavor is well balanced.
The mixed vegetables are sweet and salty. Some of the vegetables are not properly cooked. I always manage to finish what was served but I gave up on this one. The salt may not be mixed properly because what was left was too salty.
There are other interesting things on the menu that I would want to try justlikethiwr Japanese burgers and smoothies so I will surely go back. The prices are fair, too.
The Cozy Cove is located at Mountain Lodge. They have free wifi and also accepts credit cards.
All photos are mine