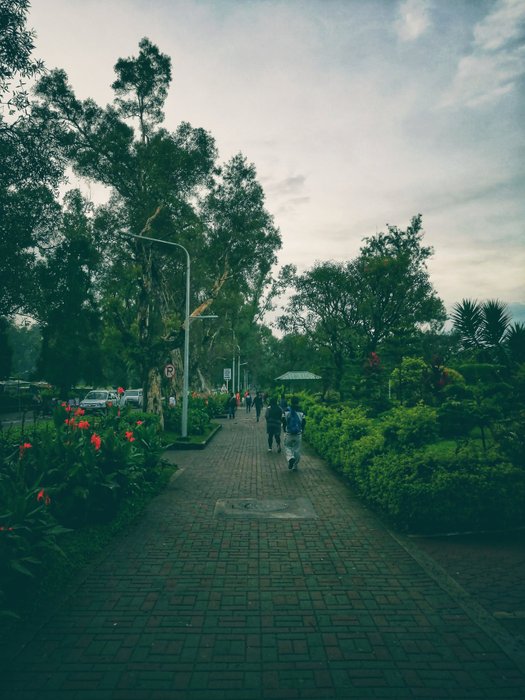 I took a walk to Burnham Park again, one of the major parks here in Baguio City which is famous for Burnham Lake for boating and the bicycle area. There has been circulating memes going around in social media stating that couples should avoid Baguio City because lots of breakups happened here. Love and romance can develop here in this cool and beautiful city but heartaches happen here sadly as well.
Good thing the weather is holding up even though it was still overcast but we get a glimpse of the shy sun every now and then.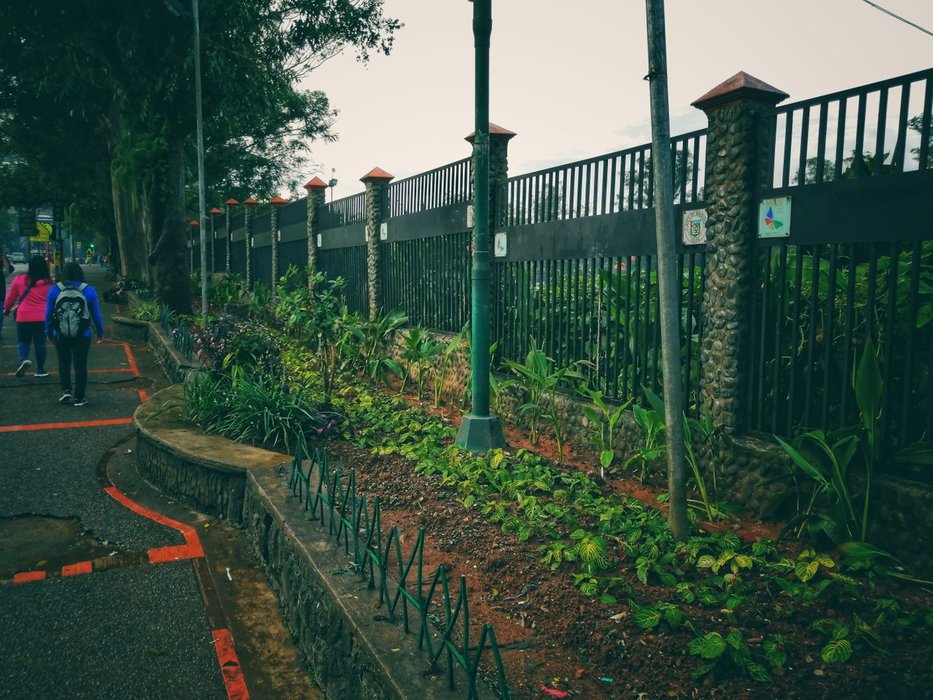 There used to be flower stalls here and for a long time they have been a familiar scene day and night that I thought they will be there permanently. This side of Harrison Road is where the night market happens. That is why you can still see some of these flower shops open. They were now relocated nearby in one of the restaurants. Even the night market is to be relocated but when and where is yet to be determined.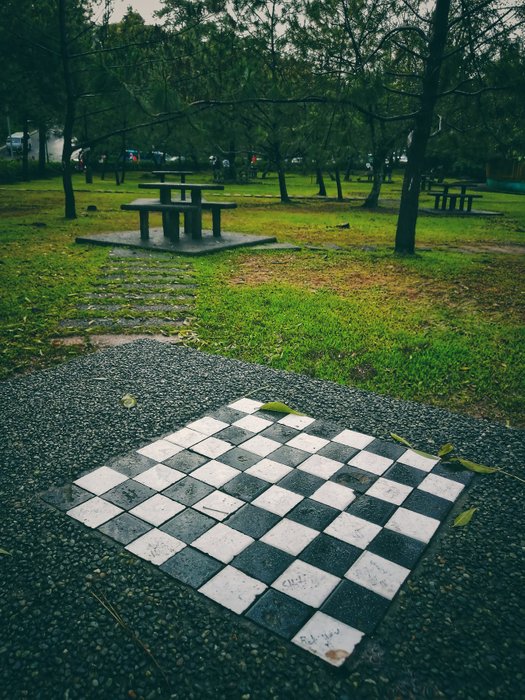 Tables in the picnic area are installed with tiled chessboards. It's one way to encourage park goers to play the game. You need to bring your own pieces though. Chess players can be seen all day long more at the Igorot Garden. These are serious players and everyone is free to challenge anyone. Some areas of the park are flooded during the monsoon and storm season. The picnic grounds are not spared. The management should do something about that.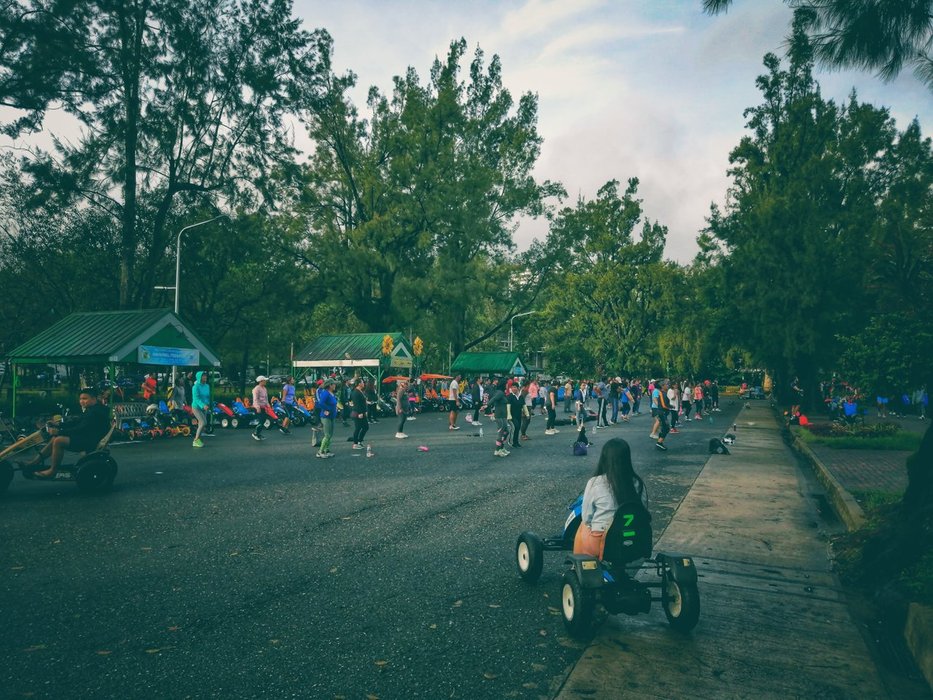 Spectators watch these Zumba/aerobics attendees. This is a portion of the biking area. Usually, there are no bikers yet at this hour but because of the long weekend, the park has bikers already, mostly tourists probably maximizing their weekend. This Zumba group is only one of the many that you can see in the park.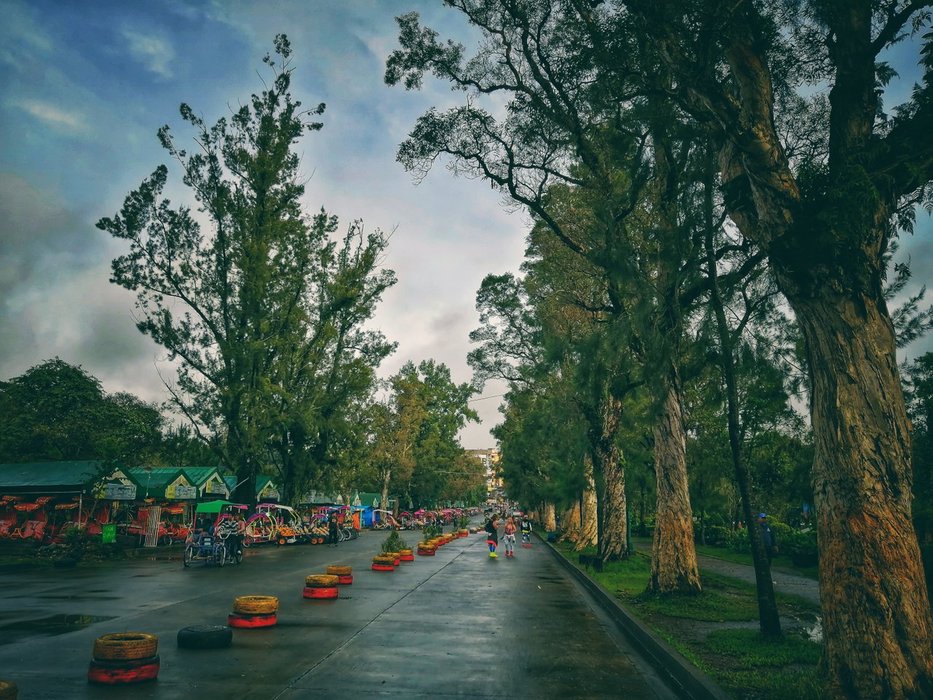 This is the main biking area. There only used to be two wheels and with sidecar. Now, there are varieties and some have been decorated. Before, you can rent the bikes by the hour. Now, you can rent it "unlimited."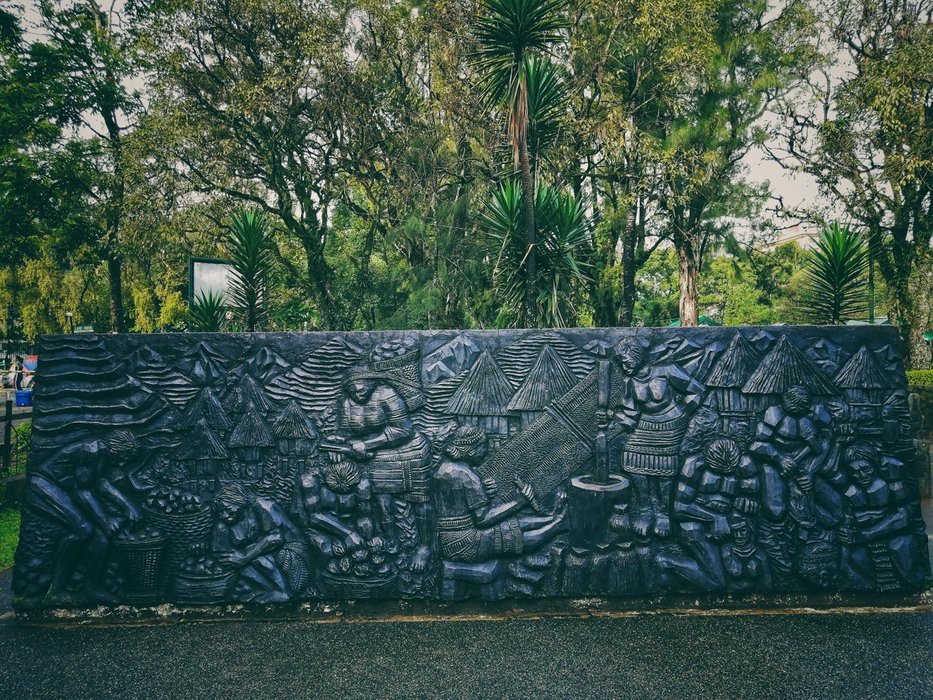 Both sides of this mural sculpture depict the life and culture of the Cordilleran people. I remember there were a lot of these when I was a kid but this is the only surviving.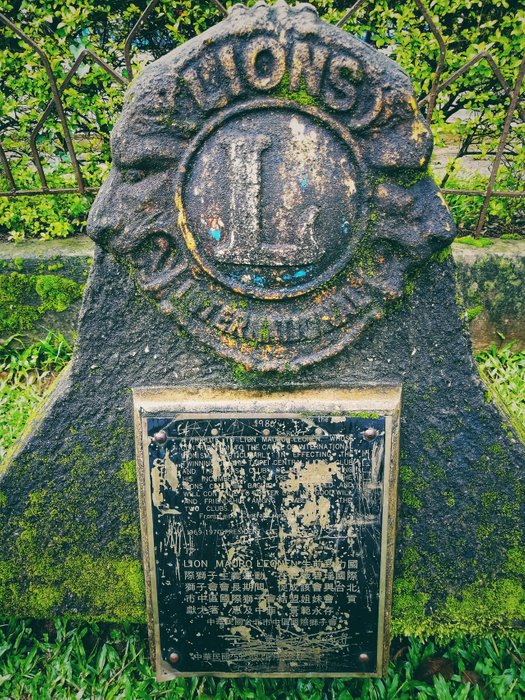 Beside the mural is this small monument which I did not notice before until now. It is to pay tribute to the "twinning" of Lions Club of Taipei and Lions Club of Baguio City.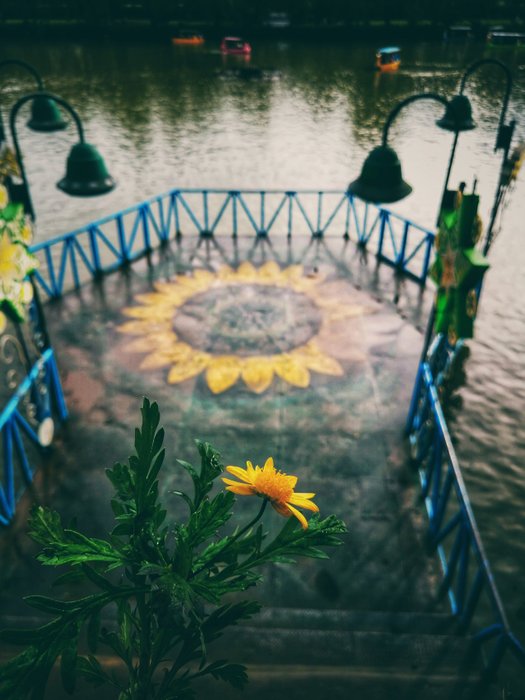 This is the Burnham Lake view deck. I had to wait some minutes until the coast is clear so I can get a clear shot.
Colorful boats are for rent and again, there are lots of riders already. These boats below are the more expensive ones.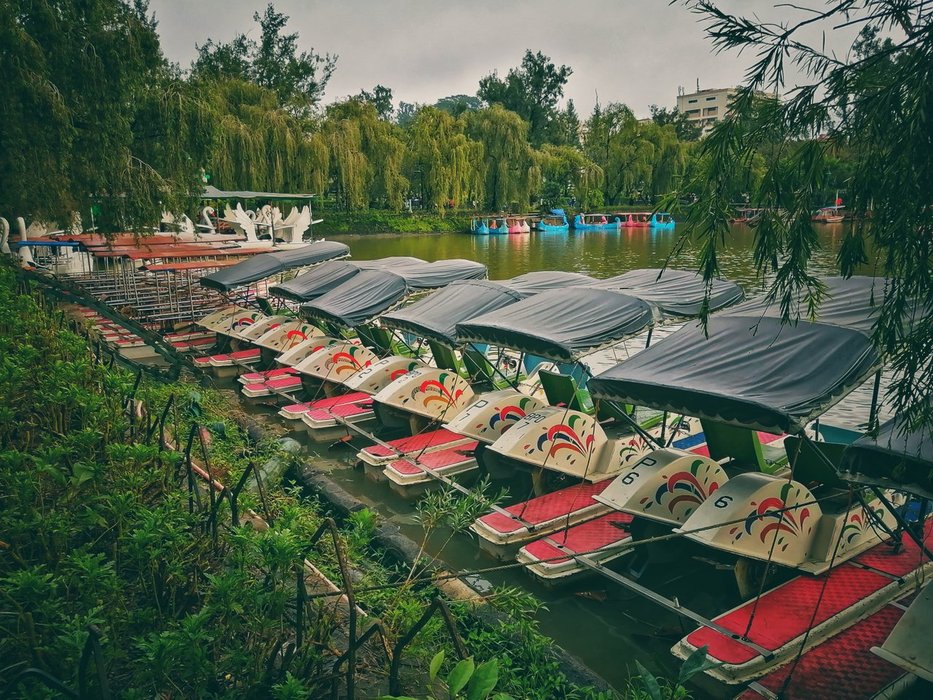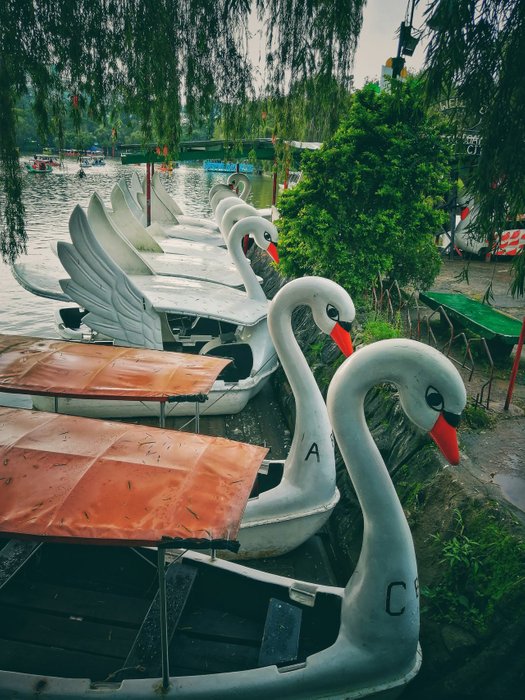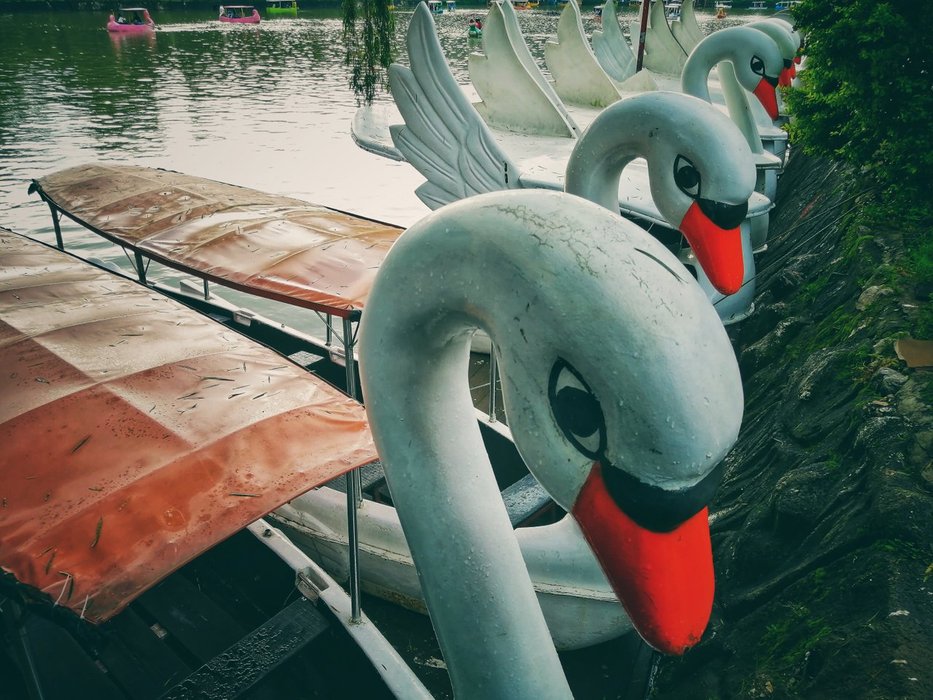 Exiting now through Rose Garden, this Panagbenga Tree used to be a seasonal one used during Christmas but now is a permanent fixture in the park.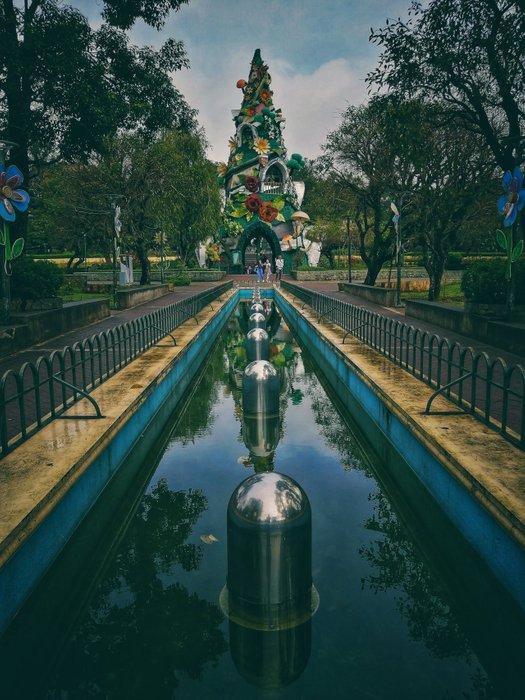 In front of Rose Garden is Rizal Park, a park dedicated to our national hero, Jose Protasio Rizal Mercado y Alonzo Realonda. Believe it or not, there is a religion established who believes in the divinity of Jose Rizal and they call themselves The Rizalistas. Some were having their service when I passed by the park.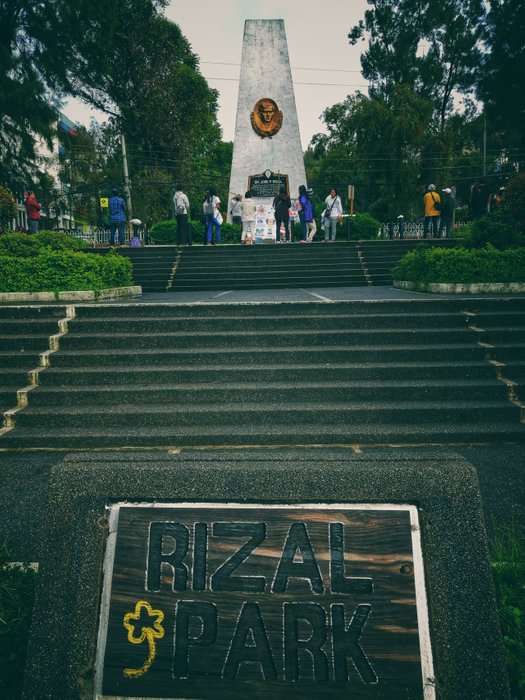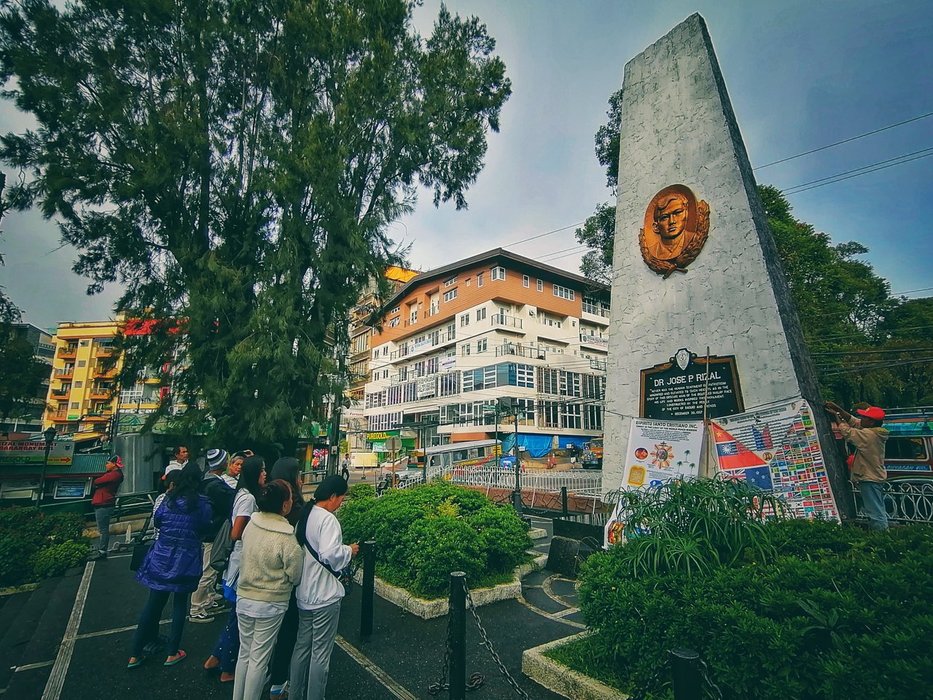 Burnham Park is near the center and it is a convenient place for joggers. It is a perfect place to seek few minutes of peace from the stress of the city.
#beautifulsunday is hostes by @ace108 and #sublimesunday by @c0ff33a