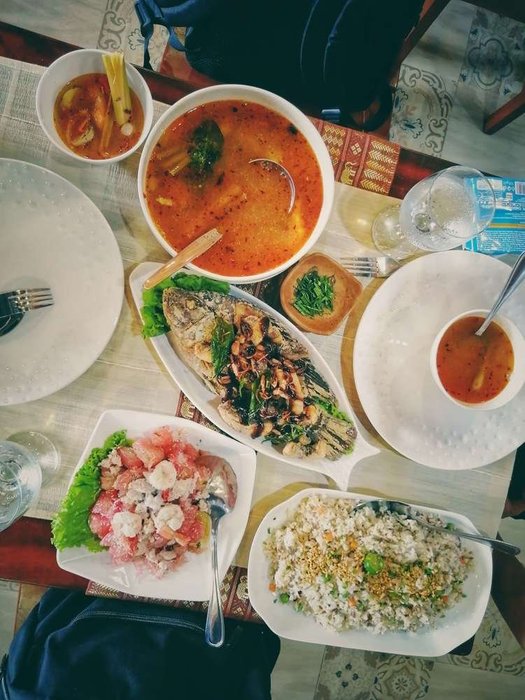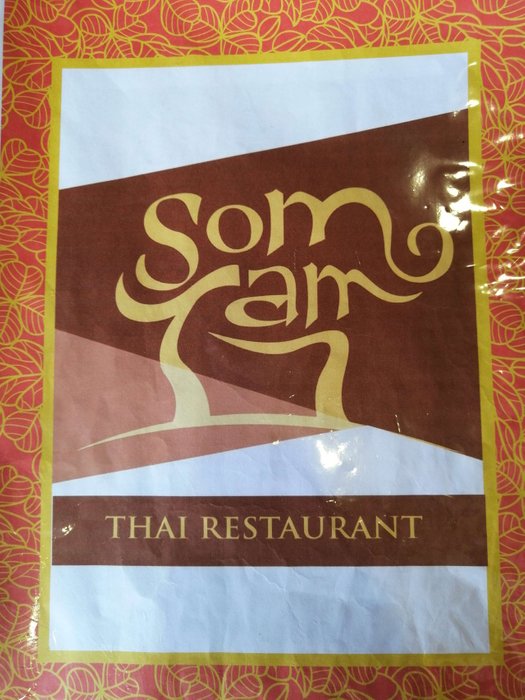 We went looking for a place to eat but came to this restaurant by accident because all the food establishments were full that time. We were down for Thai food anyway.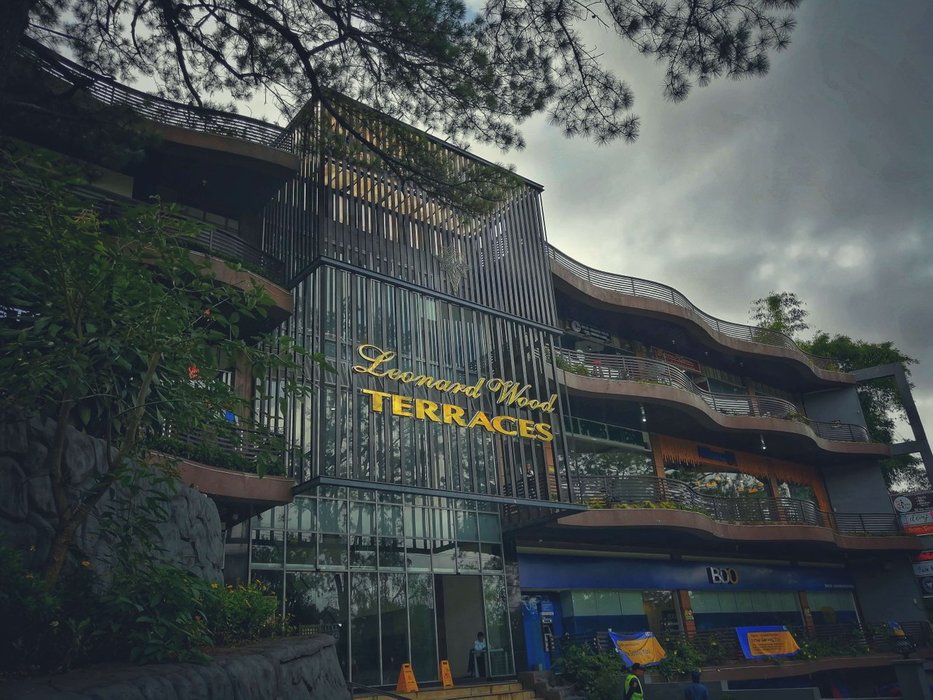 Leanord Wood Terraces is a new business center in town. They brought to the north businesses from the south. It is not fully opened yet but it has a supermarket, bank, clothing store, nail salon but most of all places to eat - lots of it. The building is named after the road it is located at - Leonard Wood Road. This is in front of Teacher's Camp.
One of my fave places to eat chicken wings ia found in this building as well. There are more food businesses here. One of the restaurants is Som Tam.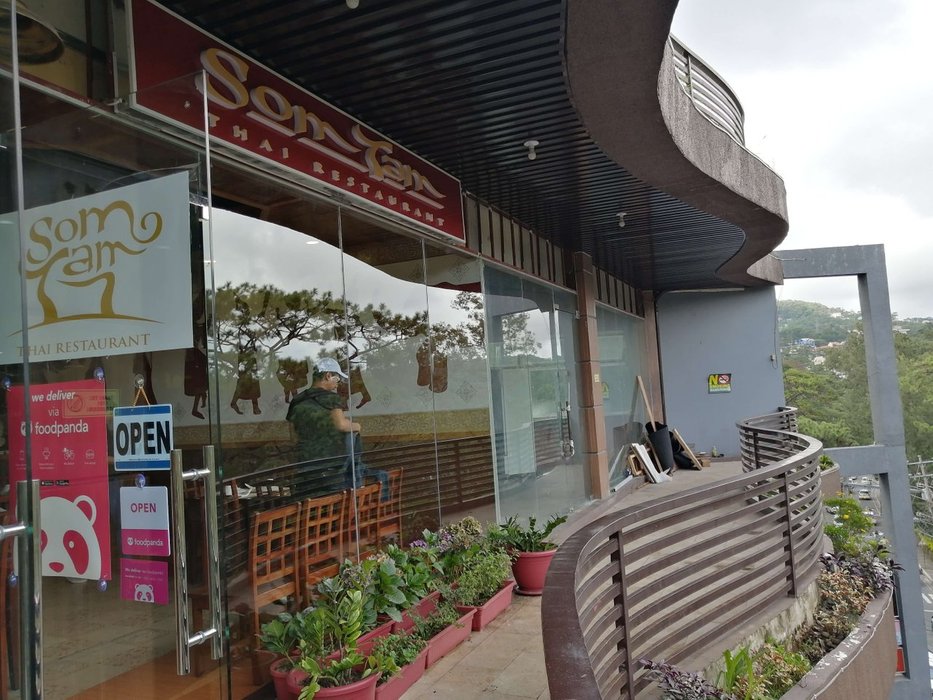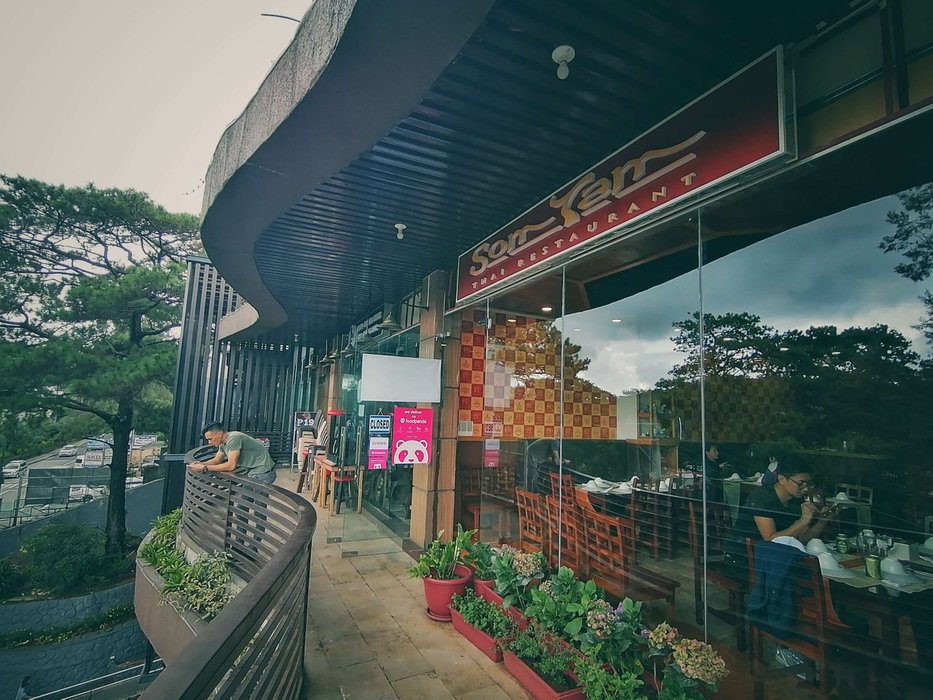 Located at the 3rd Floor, Som Tam has one of the nicest views in Baguio because it is in the midst of the trees. You can almost see the treetops. This restaurant opened this March 2019.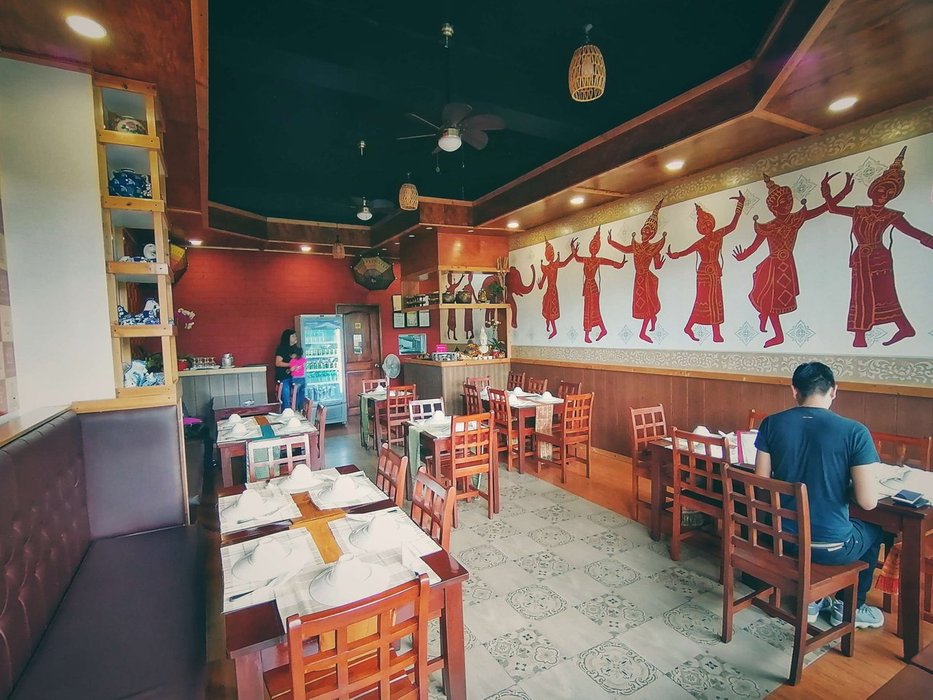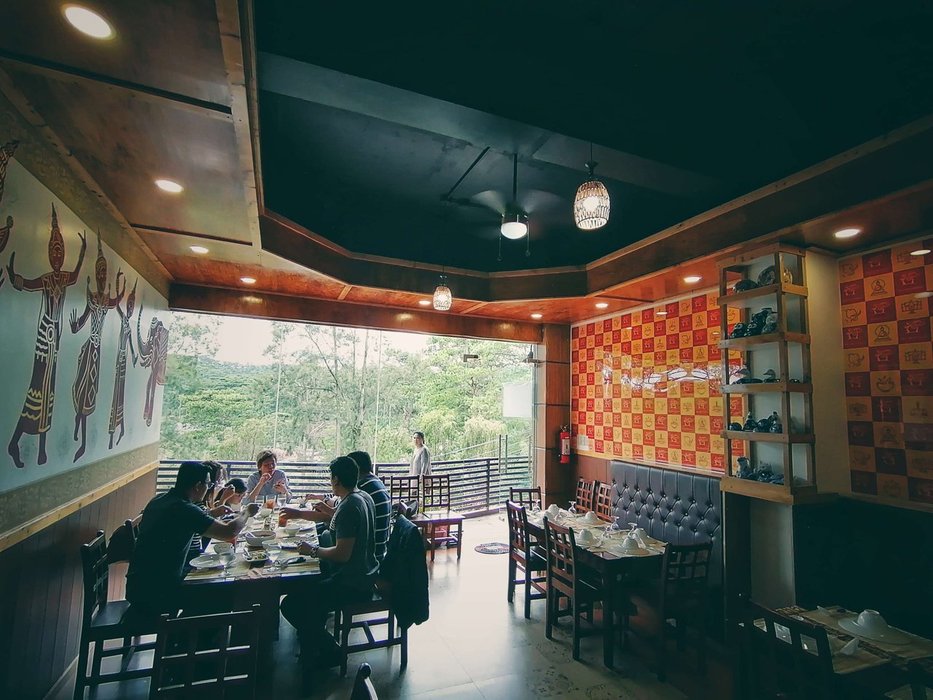 They fitted 10 tables and simply decorated. I like what they did with the ceiling. It gives the illussion of it being wider. Thai dancers were painted in one wall. Ceramic figurines were on display. Most of the decorations were at the counter. They have miniature Buddhas and tuk-tuk, Thailand's popular mode of transport.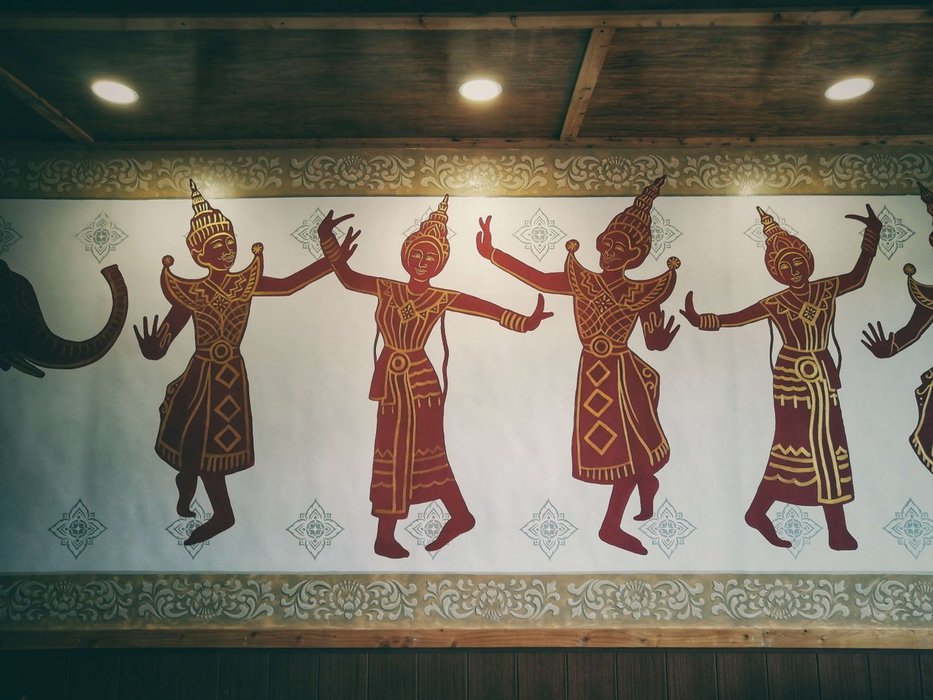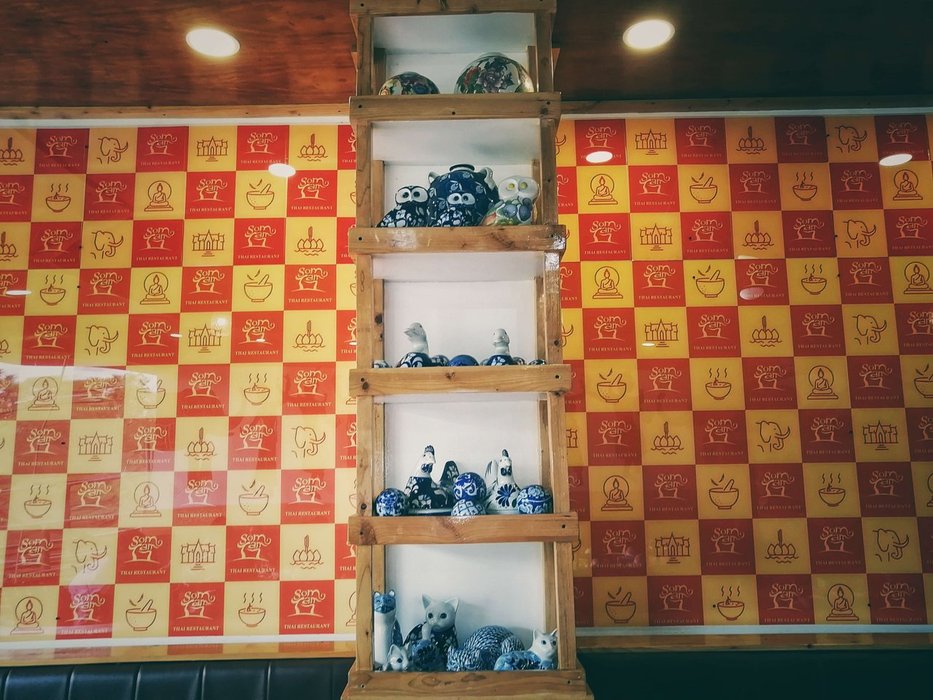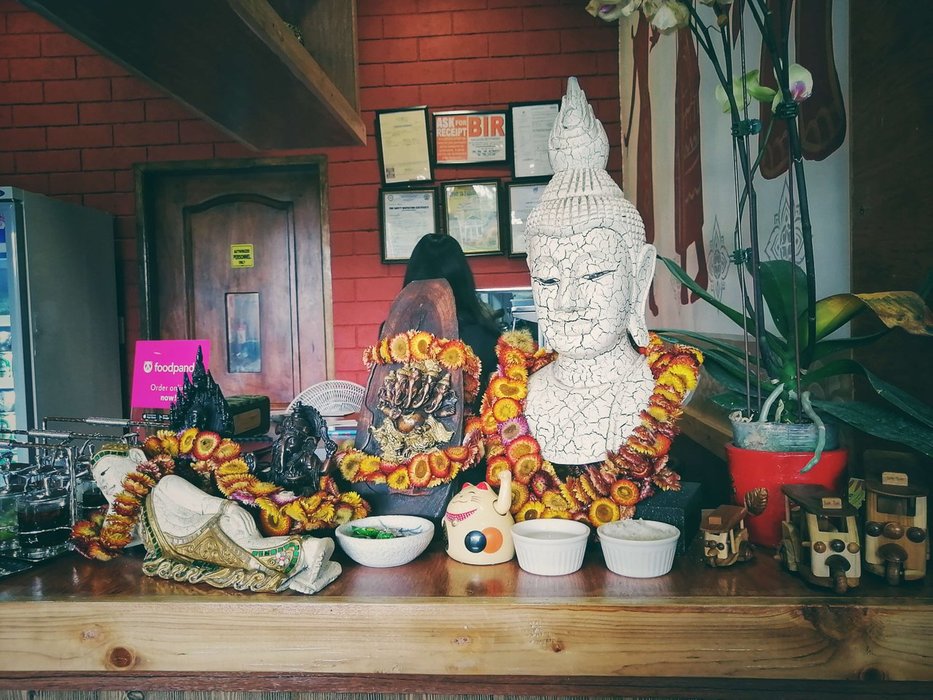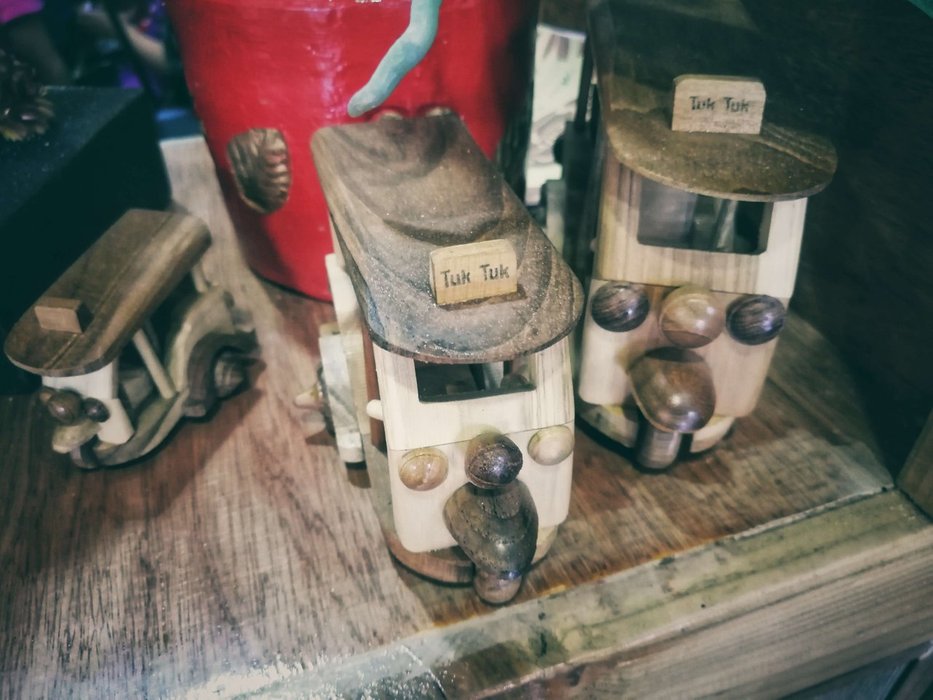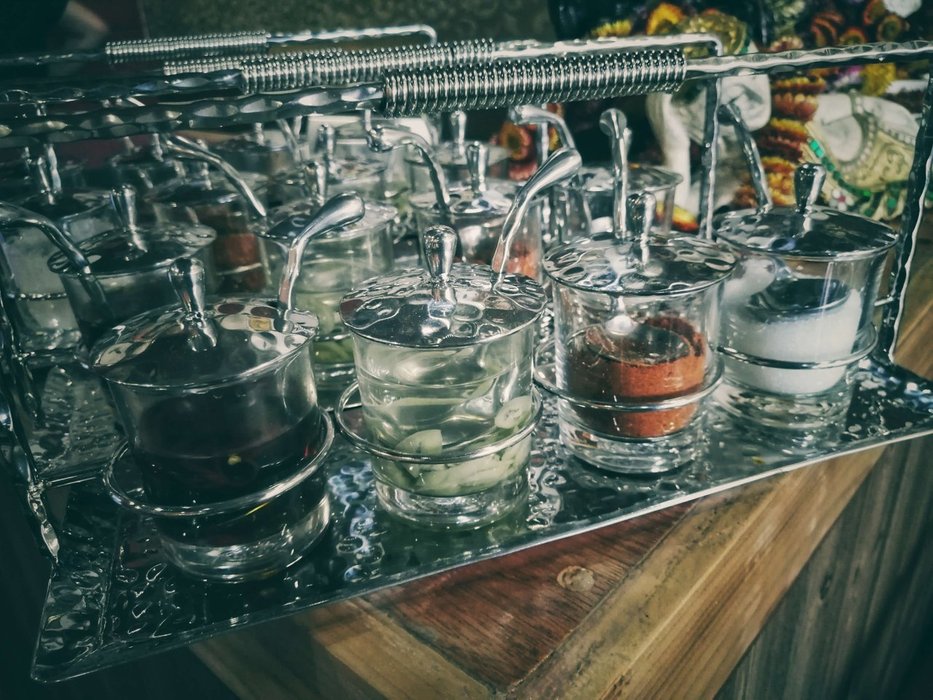 We checked their menu. I like how they provided descriptions to every dish. Prices are competitve. There are lots of choices. We are already thinking about Tom Yum Khung and ordered that along with Pla Som Rod, Lad Pad Nua and Yam Som-O.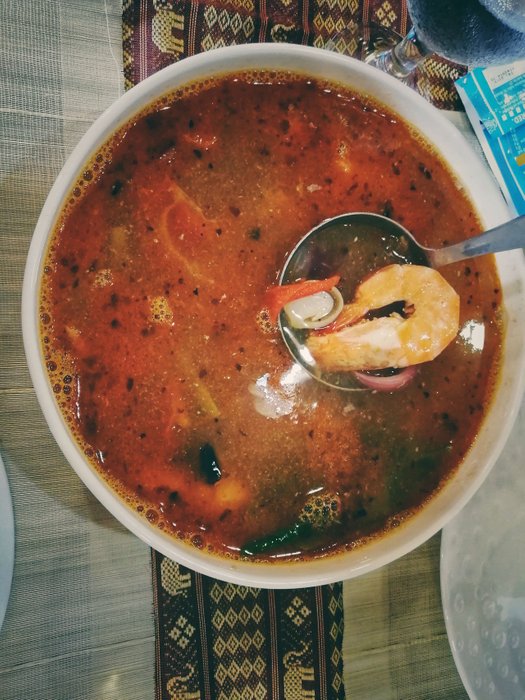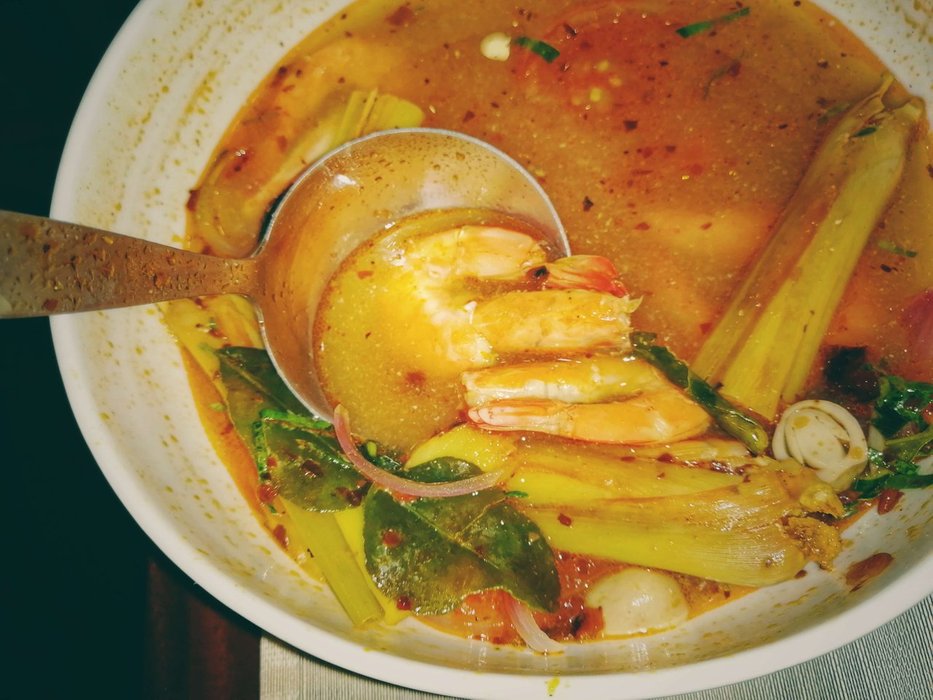 Tom Yum Khung is a soup which consists of shrimp, kaffir, mushroom, lemongrass, galanggal, onion and tomatoes. We choose it to be spicy. It was a delicious! It takes me back to our visit to Thailand. Very nostalgic.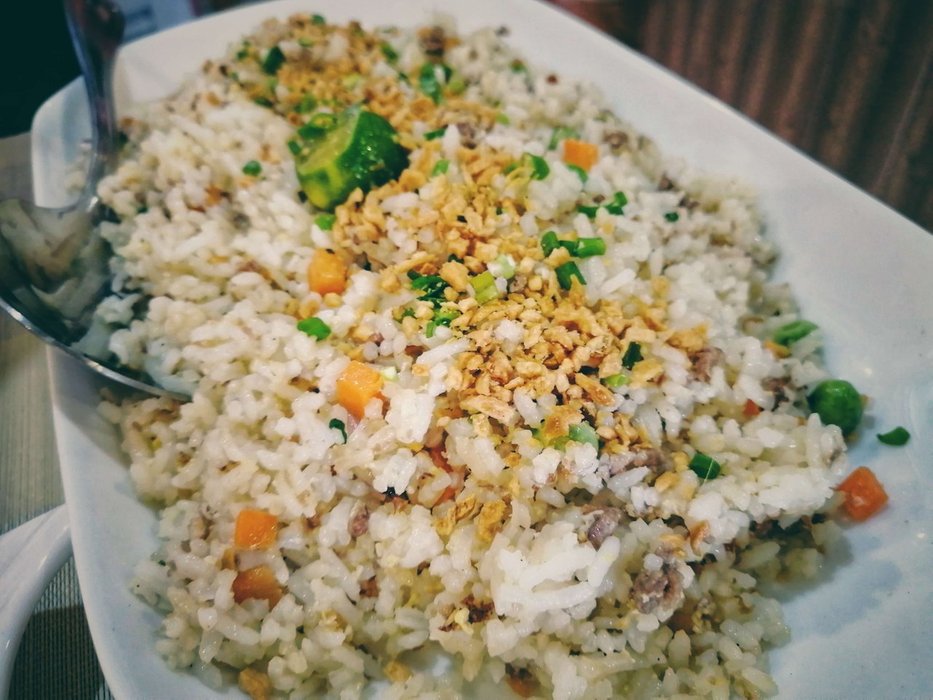 Lad Pad Nua is beef rice with cubes of carrots, onions and peas. Perfectly mixed together and seasoned just right.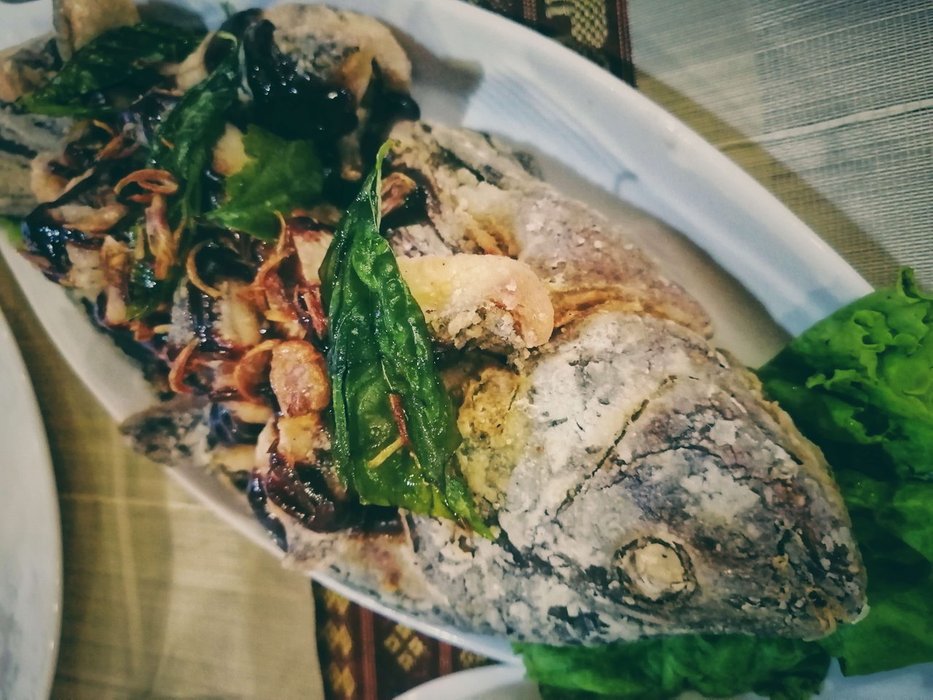 Pla Som Rod is a fried tilapia with a choice of tamarind sauce or spicy sauce. We chose tamarind sauce. That with fried shallots and basil is a perfect blend.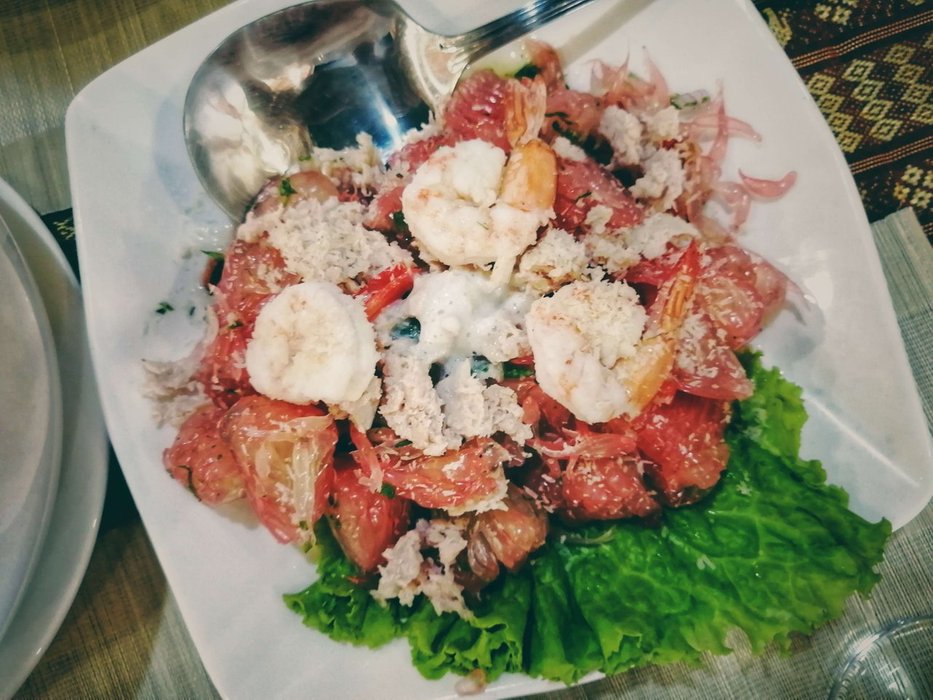 Yam Som-O is a pomelo salad with chicken, shrimp, shallot, coconut, lime and chilli jam. The taste of it all is appealing and a refreshing salad to end a meal.
We liked what we ate that we went back the second time.
Here's their menu for reference. Their fried tilapia has change in price already. It probably is a best seller.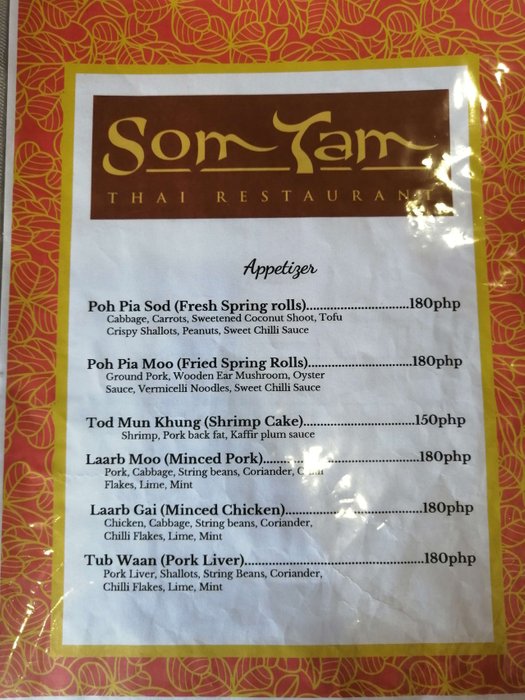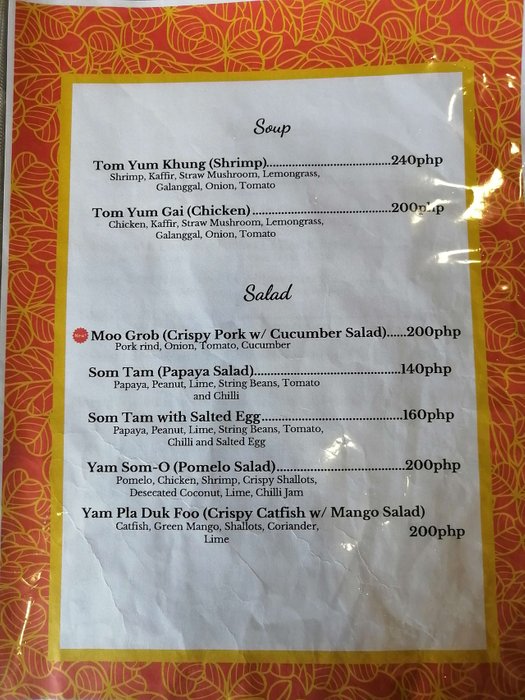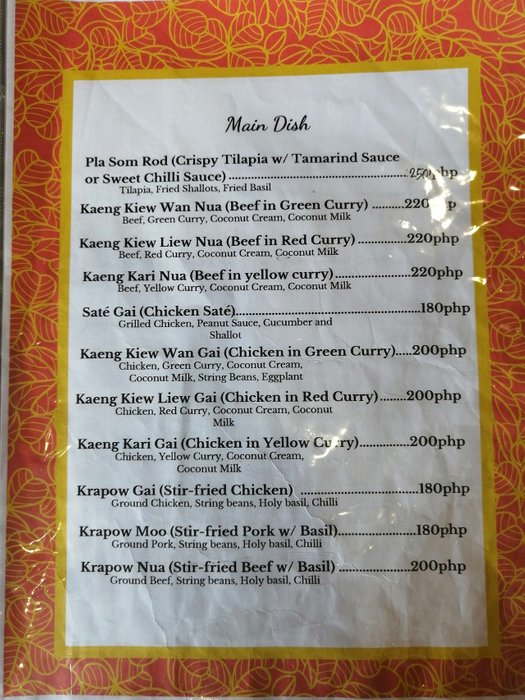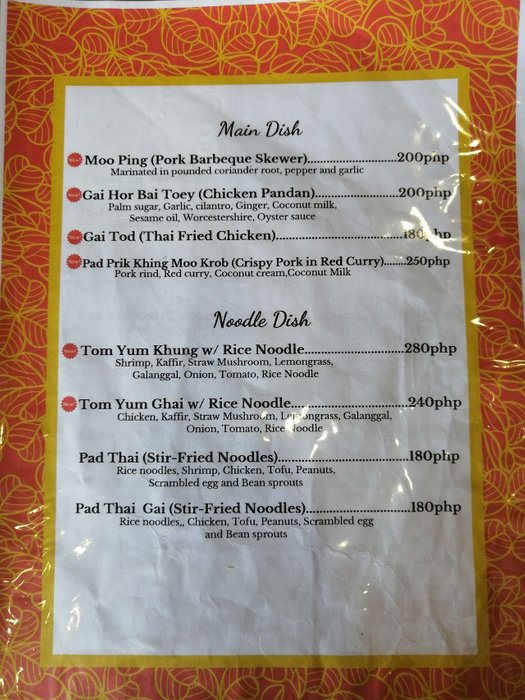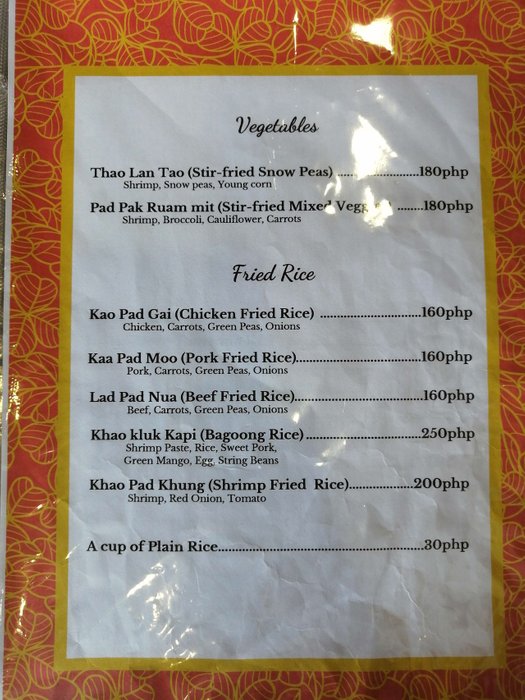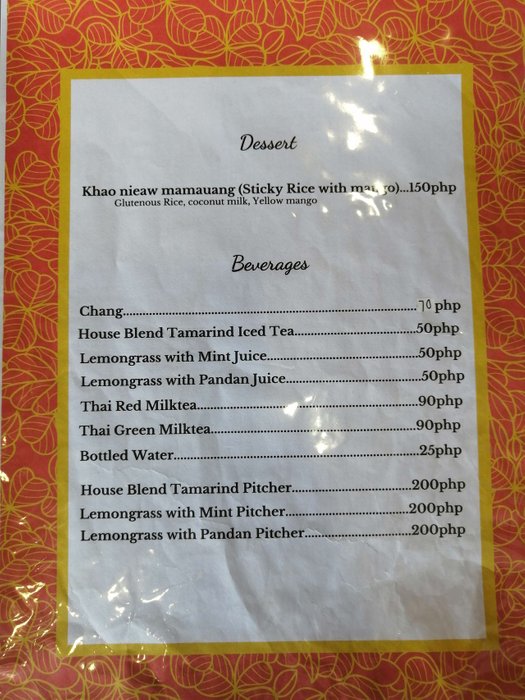 For our second visit, we ordered the other Tom Yum which is with chicken this time, Kaeng Kiew Liew Nua and Pad Thai and plain rice this time.
Water is served right away and waiting time for our order is quicker than the last one because it is already past lunch time and we were the only customer this time.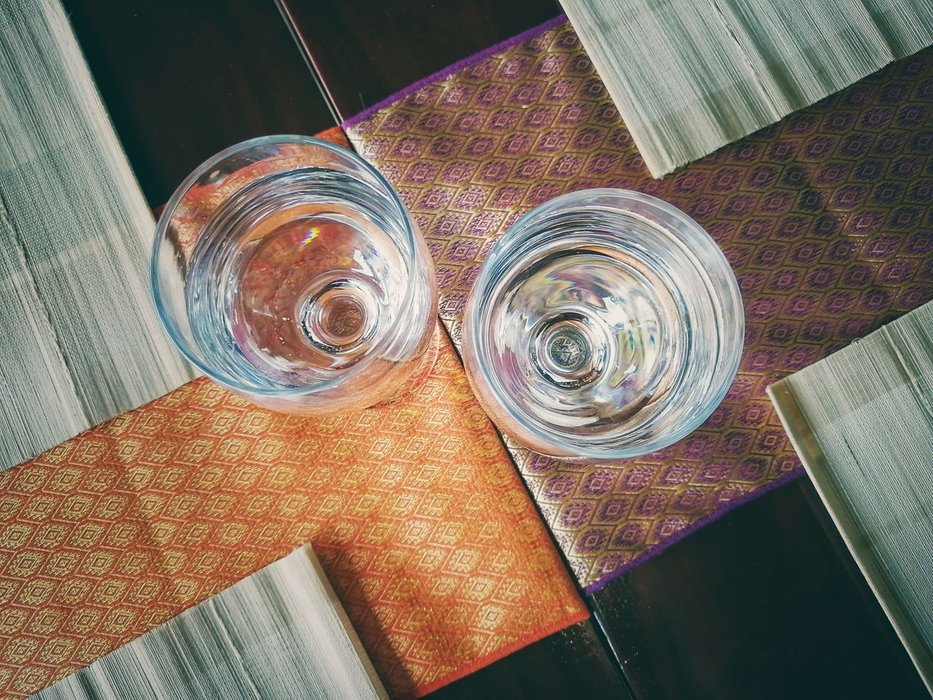 They have Thai lager beer called Chang so we took a gulp of that while waiting for our order which did not take long to arrive. I like how colorful their table runners are.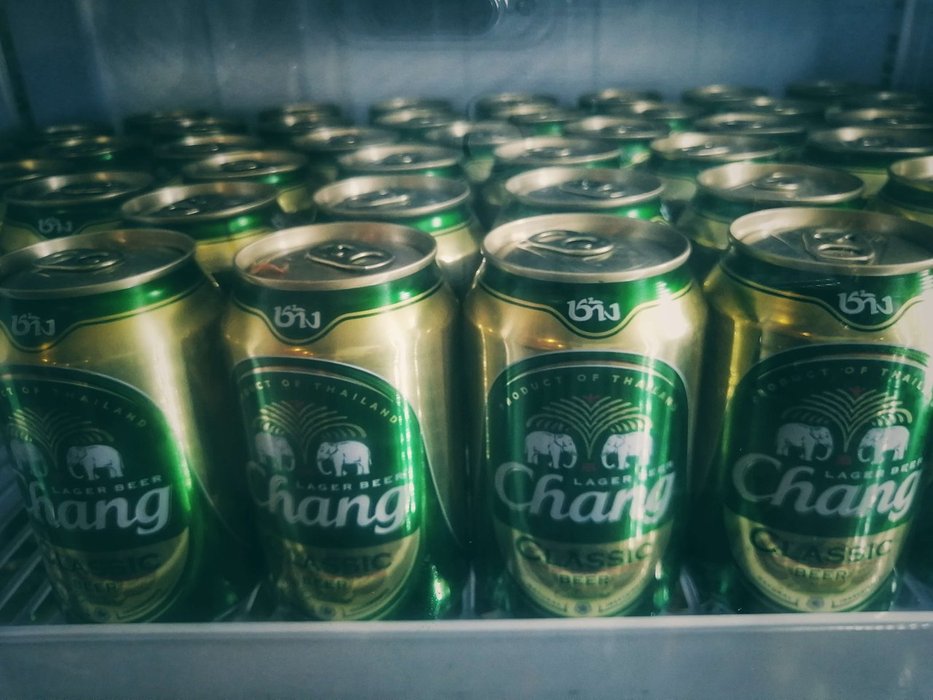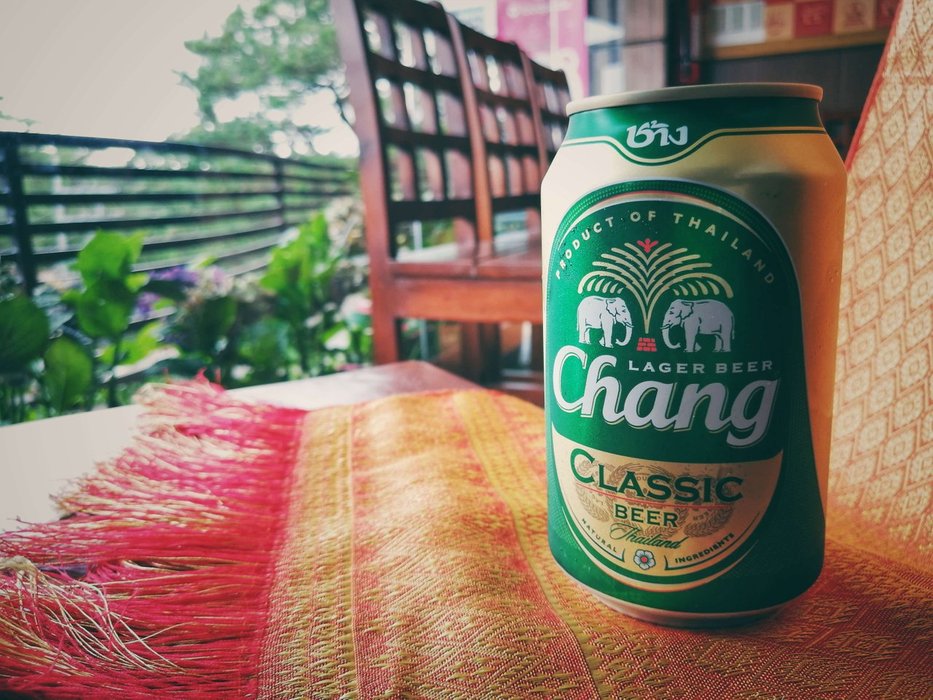 There is a sour taste to it that I am not a fan of. I still like how cold and thirst quencher it is.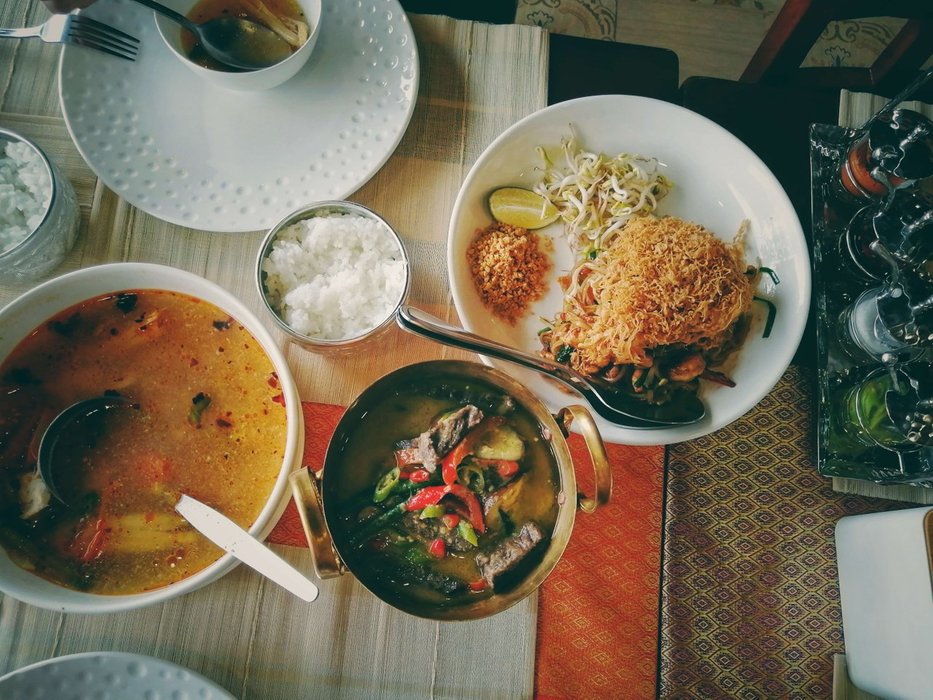 Tom Yum Gai soup is almost the same with Tom Yum Khung but instead of shrimp, chicken is used. I still like it but I like it spicier. I like chewing on the galangal (Thai ginger), better than our local ginger.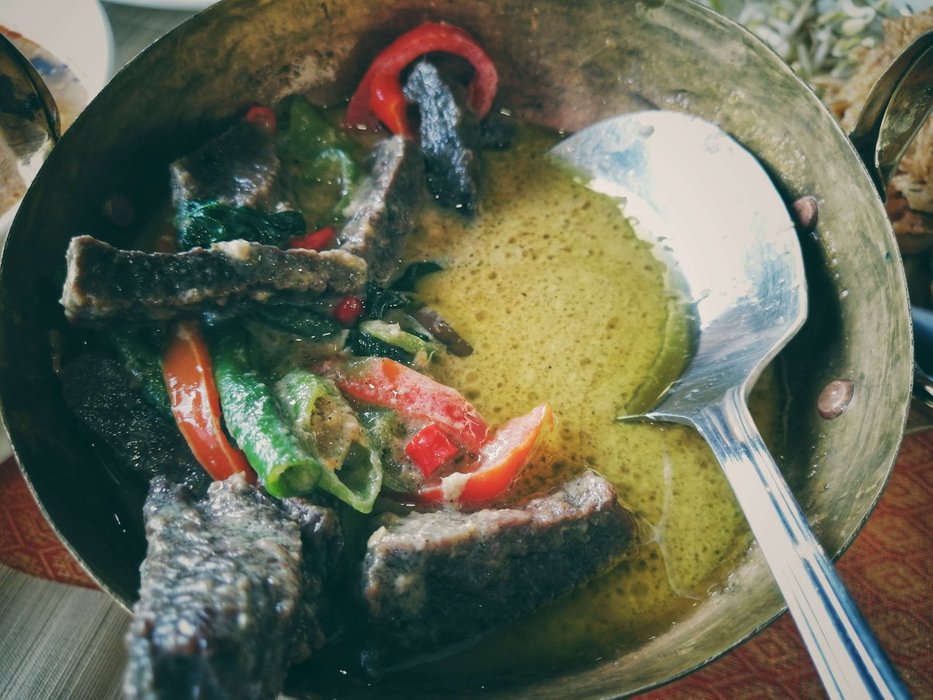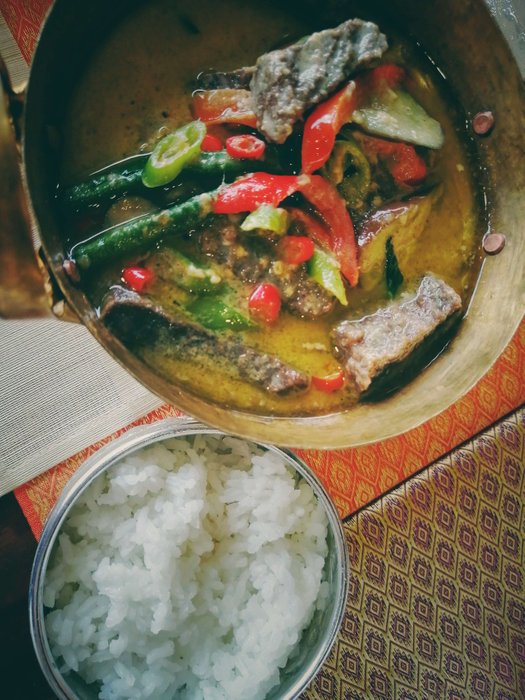 Kaeng Kiew Liew Nua is beef in red curry, coconut cream and coconut milk with vegetables (string beans, eggplants, tomatoes and chillis). It is a sweet dish and I just love how the coconut cream and milk coats everything. The beef is easy to chew and tasty. The spiciness comes in the mix.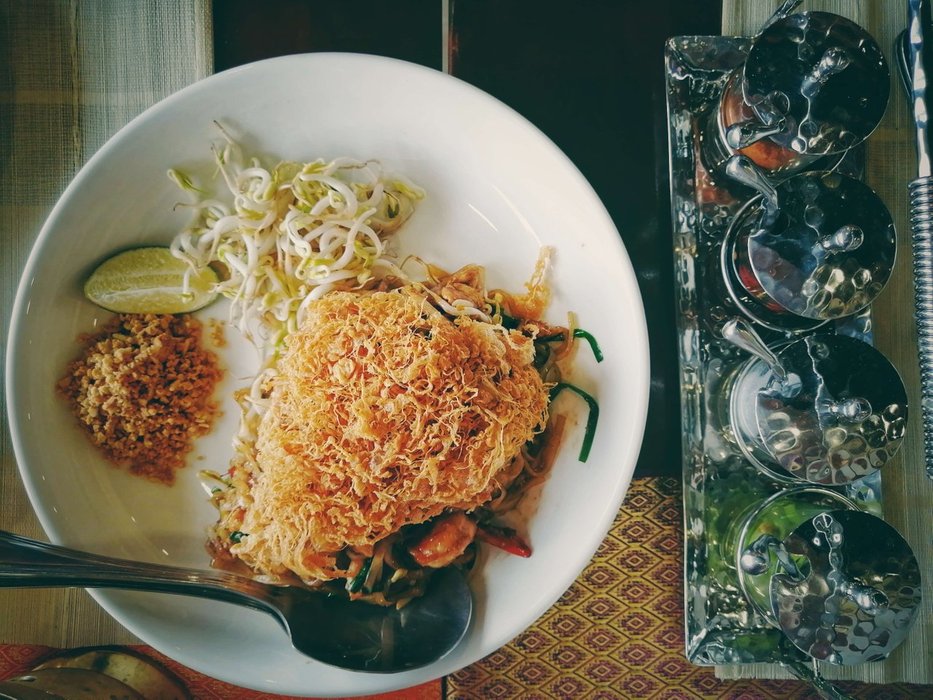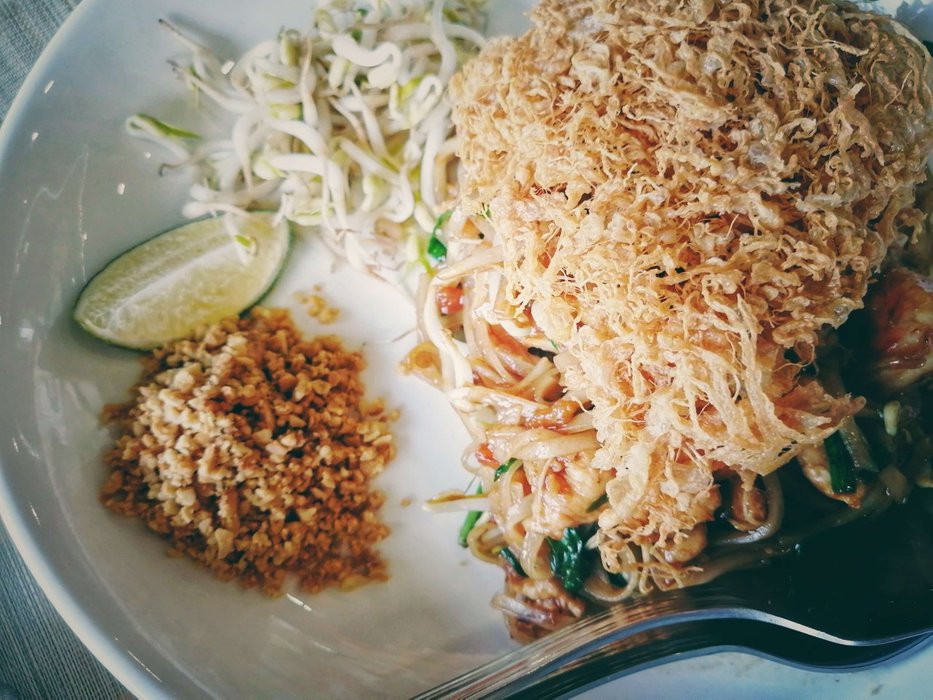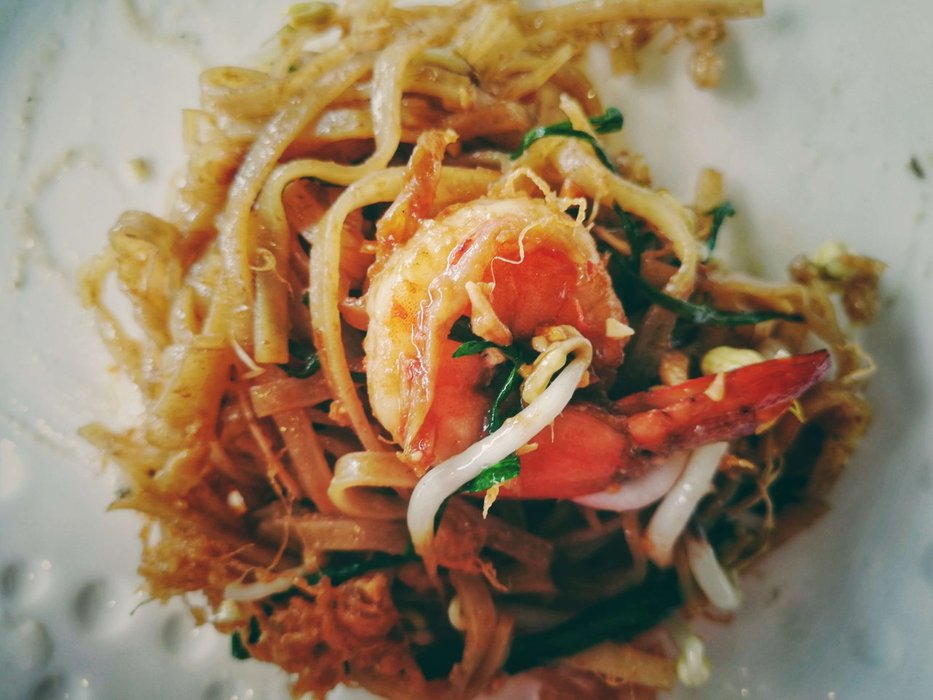 This is what I was looking forward to this time - Pad Thai. This is stir-fried rice noodles . I like how it was presented. The other ingriedients of shrimp and chives were already mixed with the noodles and topped with scrambled egg. Tofu, chicken and bean sprouts were separated on the plate with a slice of lime. It was not disappointing. I liked it! The taste is blended well and seasoned just right. The slice of zest adds more interesting taste. This is good for sharing for it comes in a plateful but that depends on how big or small eater you are.
It was overall another good place with good food to add to the list and something to recommend. It's my second time and still a satisfied customer.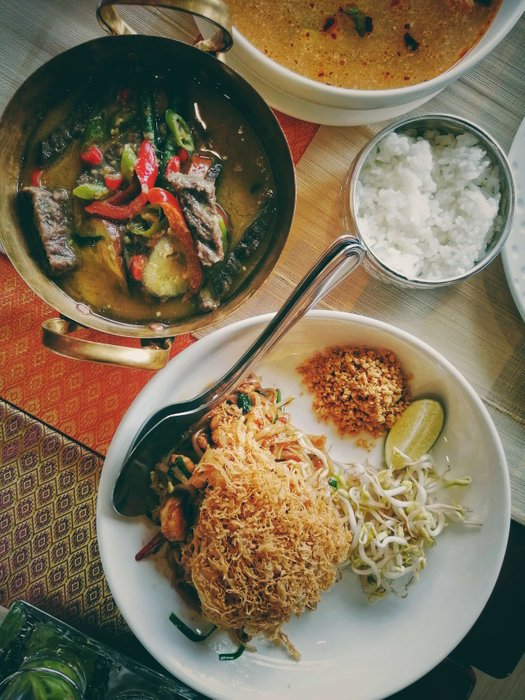 The staff is accommodating and courteous. Waiting time for food takes about 5 minutes and a little longer if it is packed. They don't accept credit cards and there is no wifi as well. You can connect to a free wifi from one of the establishments there though.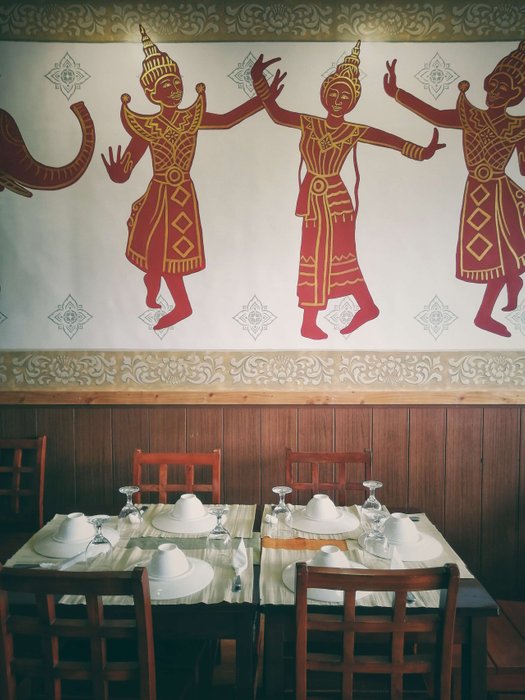 They are open from 10:00 a.m. to 8:30 p.m. You can contact them at 0920 228 4415 or their facebook page Som Tam. They also deliver through foodpanda.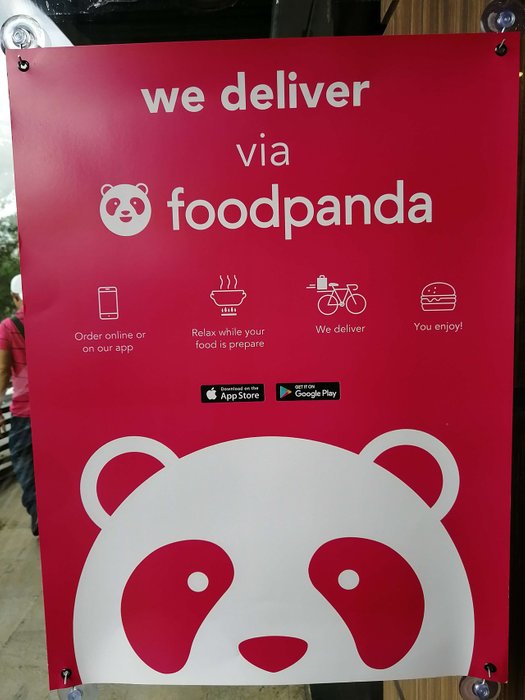 ---
Restaurant Information
Som Tam


Third Floor) 21, Leonard Wood Rd, Baguio, 2600 Benguet, Philippines
---
Som Tam: Newly discovered Thai restaurant
This post participated in the Tasteem contest Your weekly choice