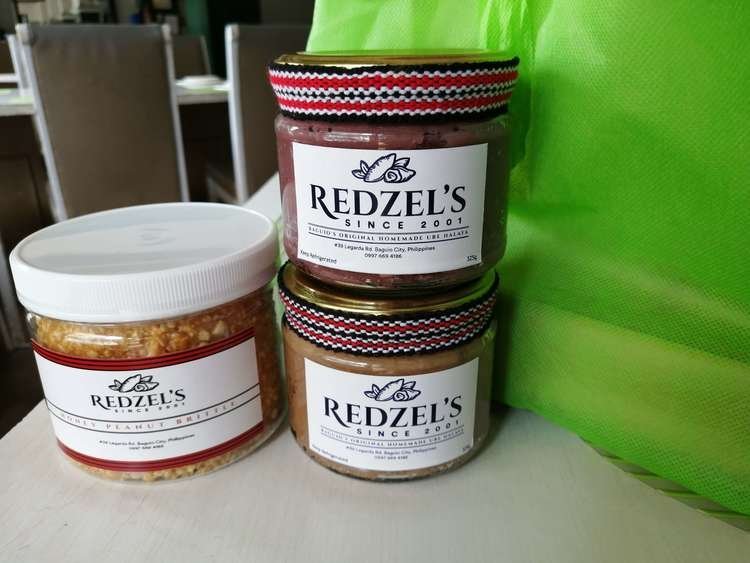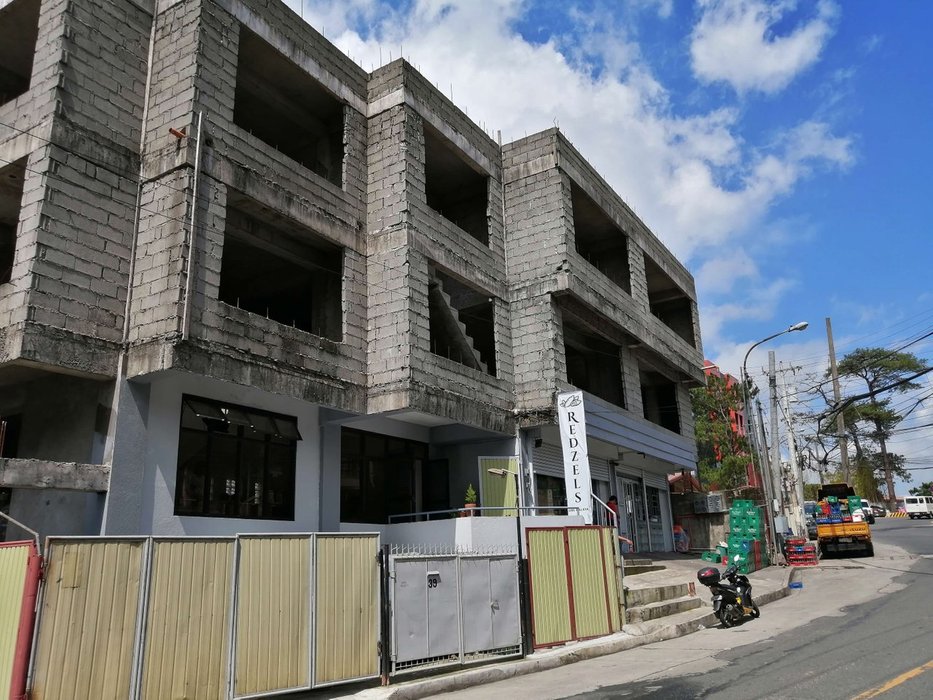 A former colleague of mine and for a period of time was my boss had opened up her business after giving up years of working online as transcriptionist and VA. It was late last year I think when I saw posts from her and her daughter about this upcoming venture of theirs. I thought at first it was a part time thing and she will be doing on from home as well. Later on, there were posts about a shop that will soon open. This is my second time to visit her and buy her products.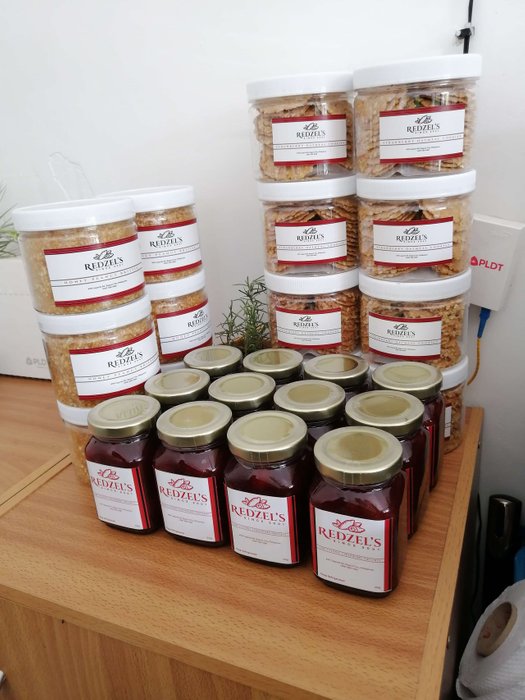 These are the products they have aside from their main which is the ube halaya.
Ube halaya is also known as ube jam. It is a sweetened purple yam that goes through a process.
Here at Redzel's, they do everything on their shop so you can see how they make it and how they do it. You may even try cooking it yourself.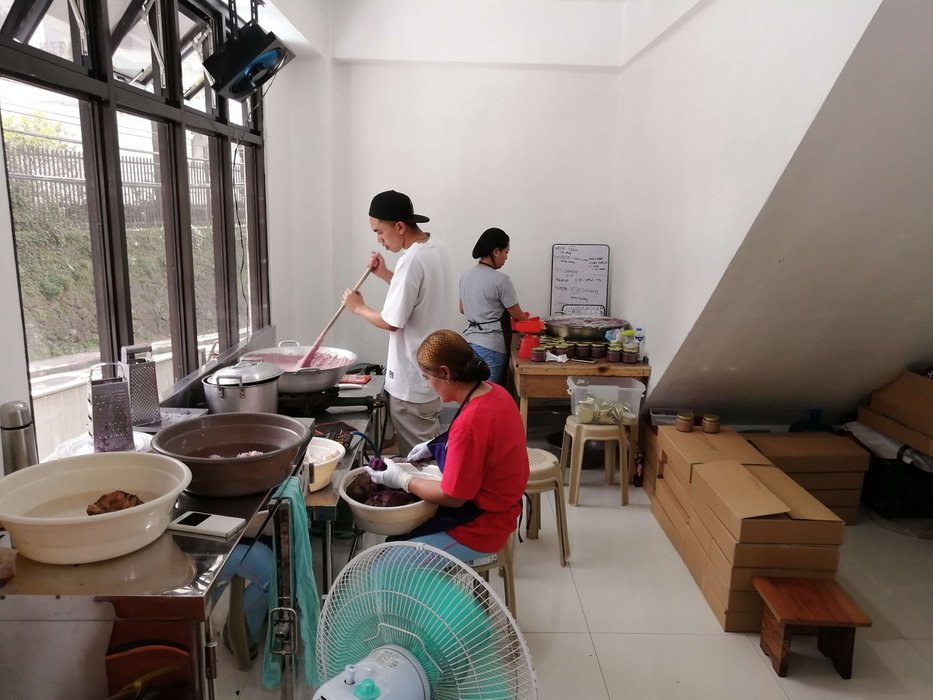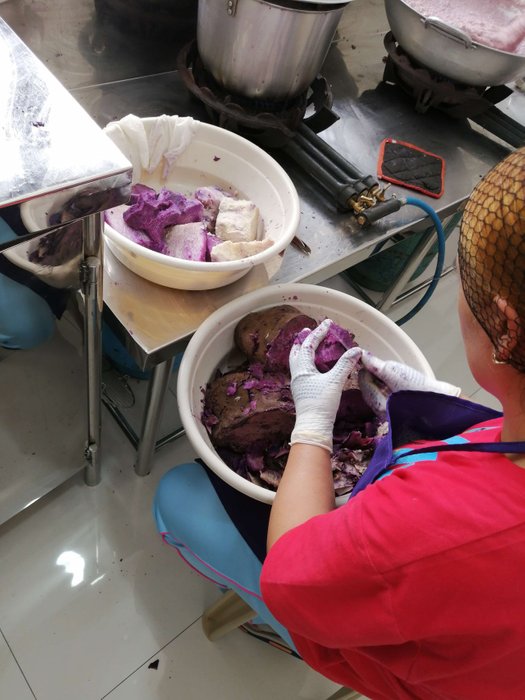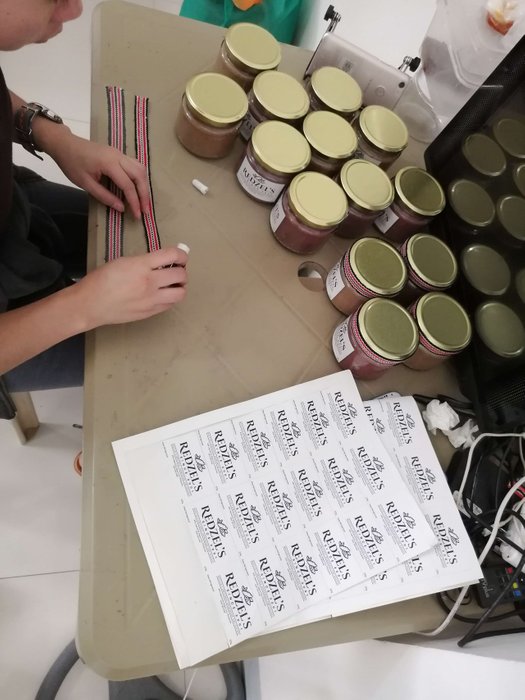 The whole process requires at least five people or more. One has to peel the yam and then boil it, cook it in a wok at a certain heat and mix other ingredients like milk and butter. One has to label them and then to pack them.
What I like about Redzel's is that they don't use preservatives or food coloring.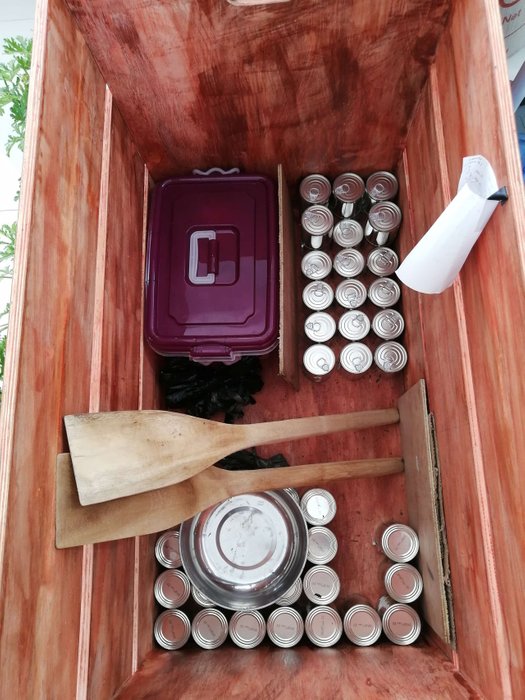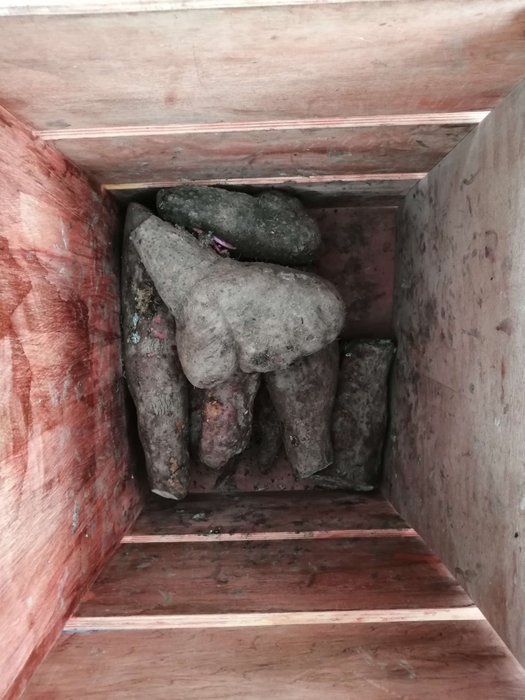 They also stock their ingredients, utensils and raw materials in a very orderly and organized manner.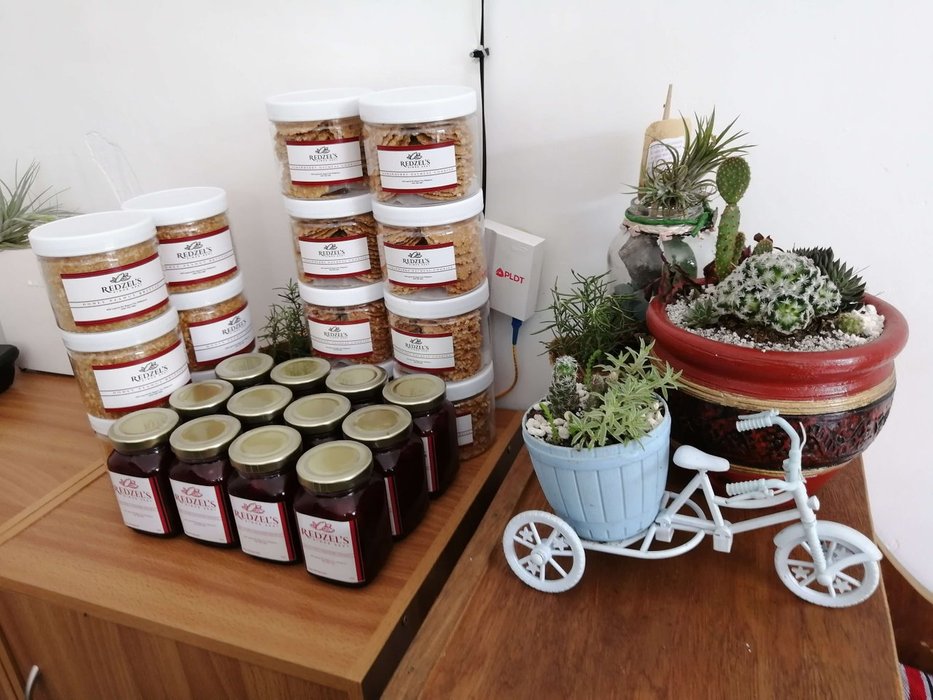 From their promotional to soft opening up to this day, they maintained their buy two take 1 promo which is a great deal. Of course, I availed for that. I was here for the ube hayala only but when I saw their peanut brittle I got curious. Good thing they have free sample. I tasted it and I liked it so I bought one too. This is a honey peanut brittle whereas those sold in the market and other stores sugar was used.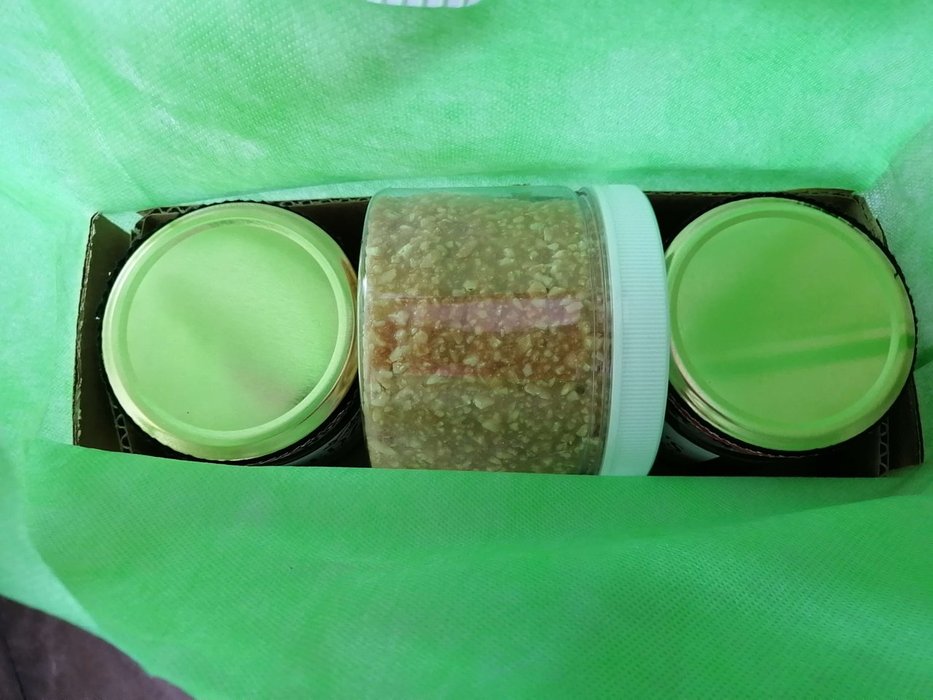 For now, when you buy three, it comes in generic eco bag with cardboard as base to keep them steady. Bulk orders are placed in boxes.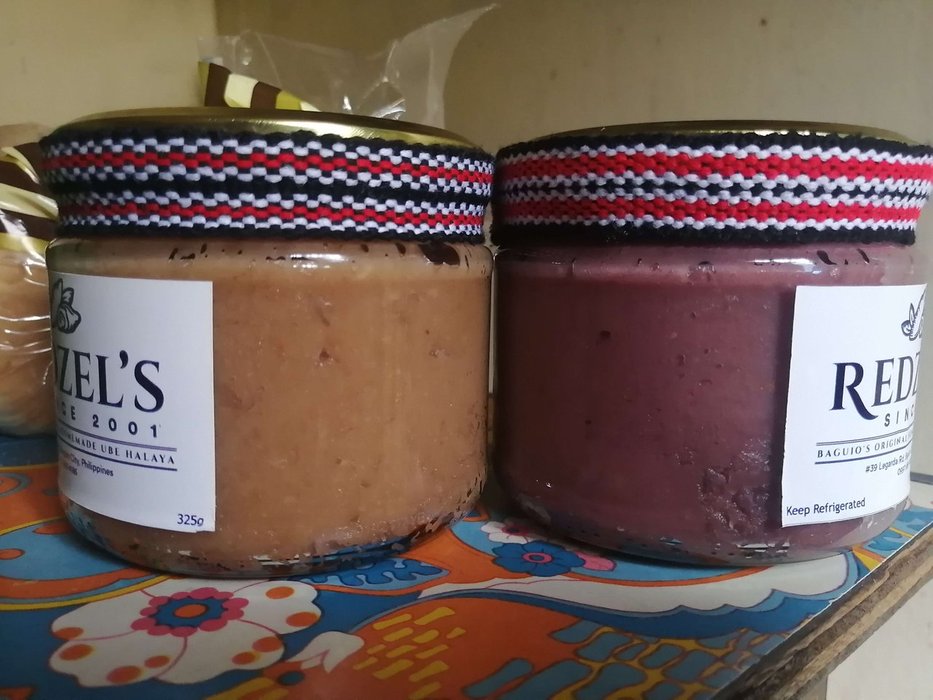 At first, I had three purple ones. I saw the ones that was being labeled and noticed they were different color. I asked the owner if I could exchange one of those to the other purple one I bought and she readily and happily agreed.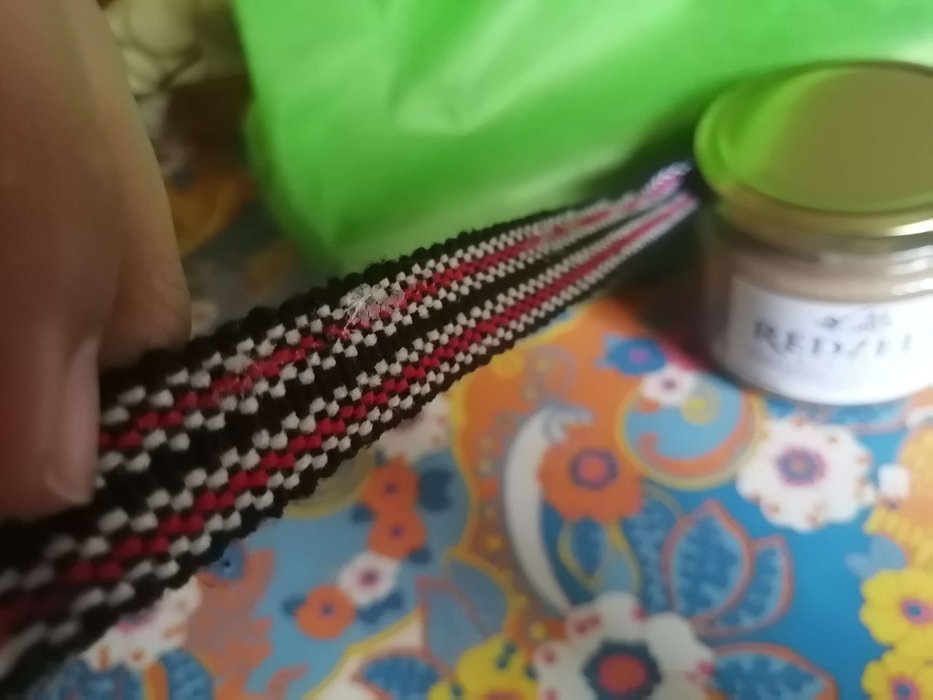 Each lid is covered with this woven strip to give a touch of Cordillera. The first time I came here the owner asked me if I know someone who can mass produce this and can meet or beat the price offered from where she is buying it. This particular design is not mass produced. However, I haven't found one and forgot about it. Maybe I should start asking around again.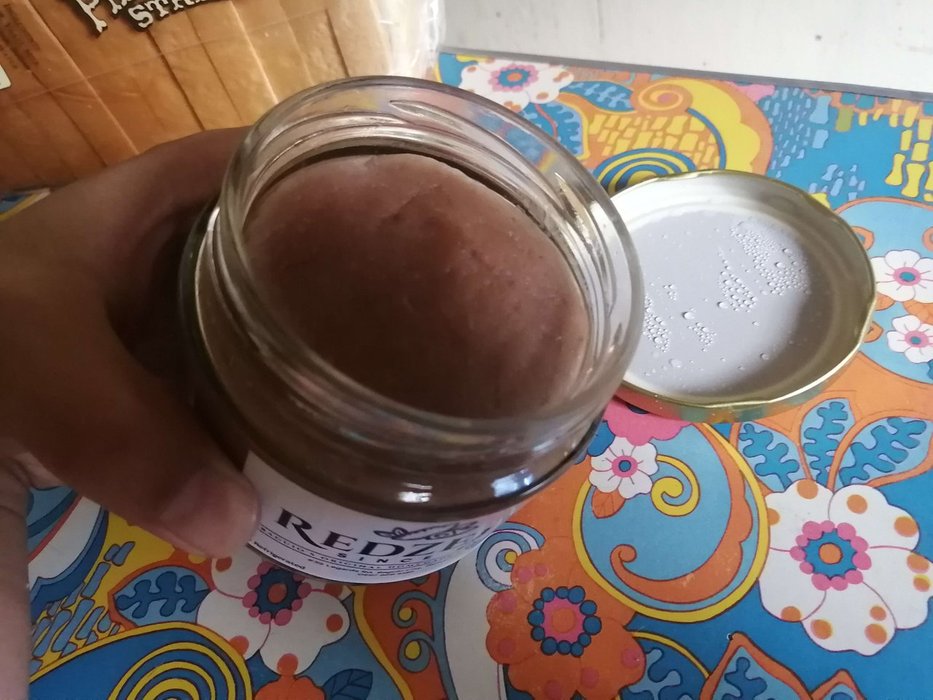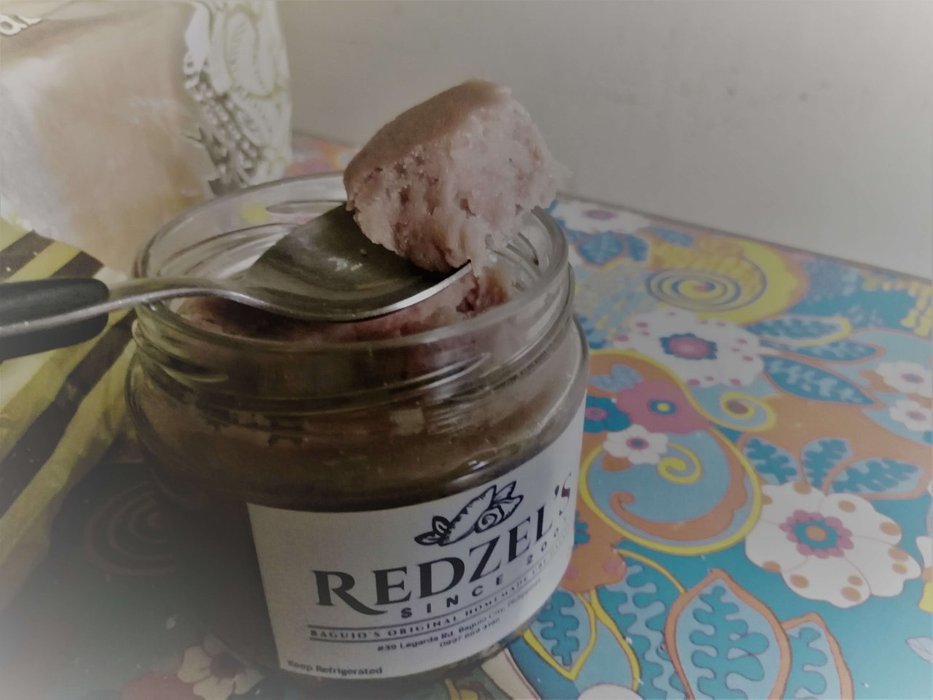 I already know what the purple tasted like so I opened the white one. We call it white although it is not white to differentiate from the purple ube. Just look how full and packed the halaya is. These were freshly made so it is a bit warm. There is a slight difference in taste between the white and the purple. I can't decide which one I like more but because I think I'll stick with the purple. It's more "ube" in flavor.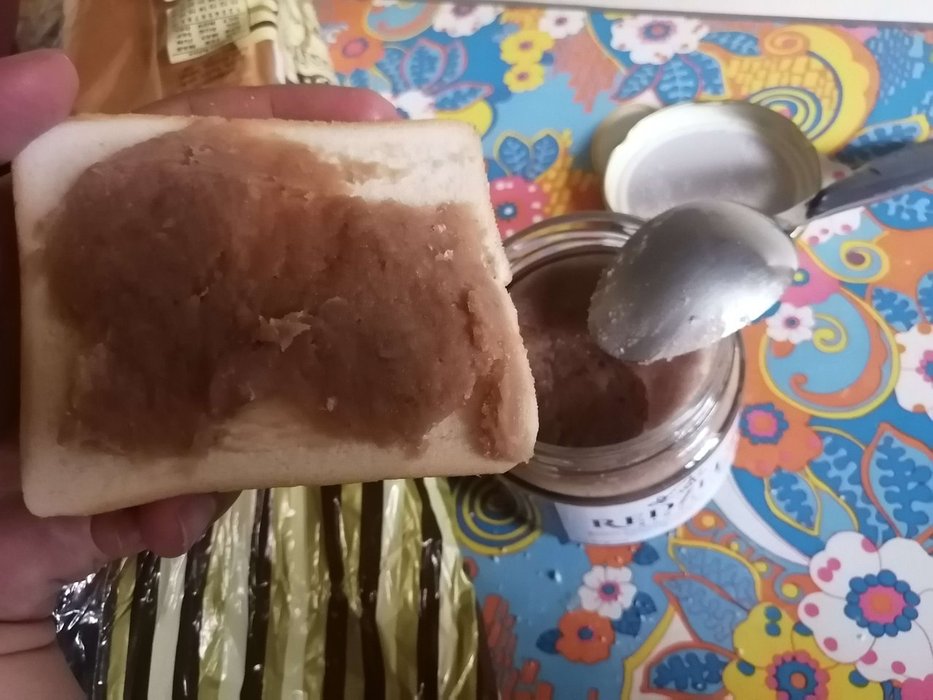 You can use this as spread or add to your ice cream or halo-halo and you can just eat it straight up.
Redzel's ube halaya is now becoming the newest favorite in town. Some say it even tastes better than the leading brand in the city. The sweetness of it is just right to my taste. I can finish this in one seating even!
Aside from the ube halaya, I bought their honey peanut brittle to try. Peanut brittle is believed to be first sold by a Chinese immigrant here in Baguio City. I haven't had this for a long time. It's not a favorite of mine but I will still eat it if given the chance. Redzel's peanut brittle is made from hardened honey and peanuts.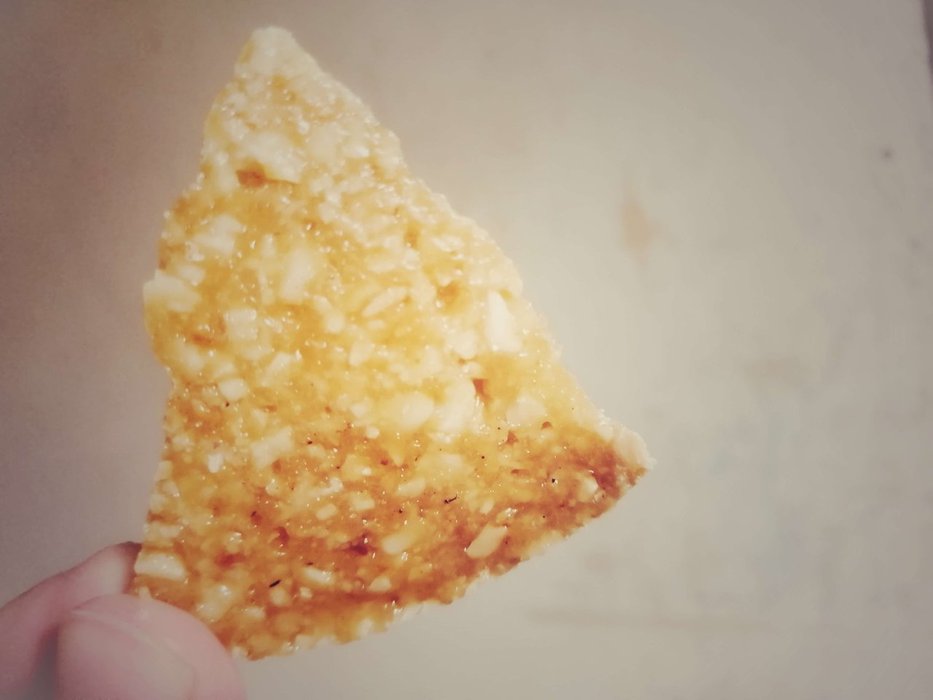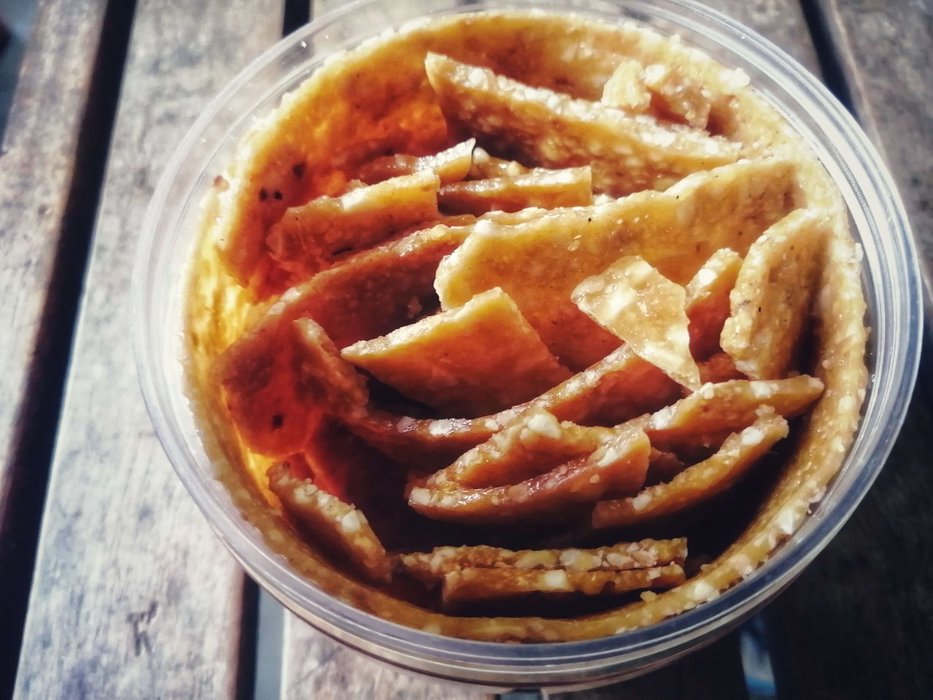 They also have strawberry jam but I declined for now.
Redzel's is located at #39 Legarda Road, Baguio City on the first floor of this building that is still being constructed.
You can contact them through their facebook page Redzel's or through mobile phone (+63) 0997-669-4186. Their products are now being shipped locally and around the globe.
If you are in Baguio, don't forget to drop Redzel's and try their products. It's closer to town so it's easily accessible. The management and owner are very welcoming. Come and taste Baguio's newest ube halaya. If you haven't tasted ube halaya yet, then you can't go wrong on this one.
---
Restaurant Information
Redzel's - Baguio's Original Homemade Ube Halaya


39 Legarda Rd, Baguio, 2600 Benguet, Philippines
---
Redzel's Ube Halaya - Baguio City's newest
This post participated in the Tasteem contest Takeaway