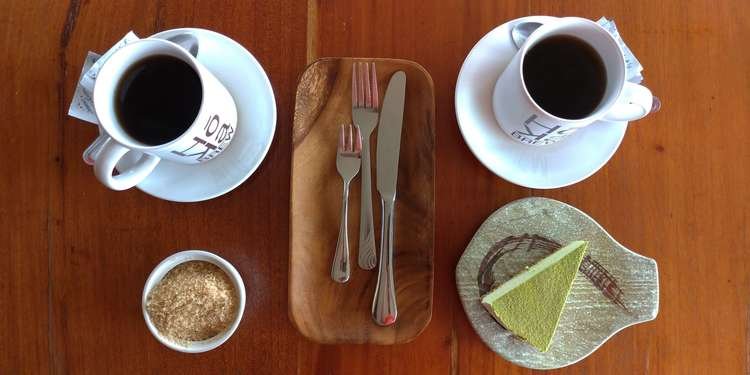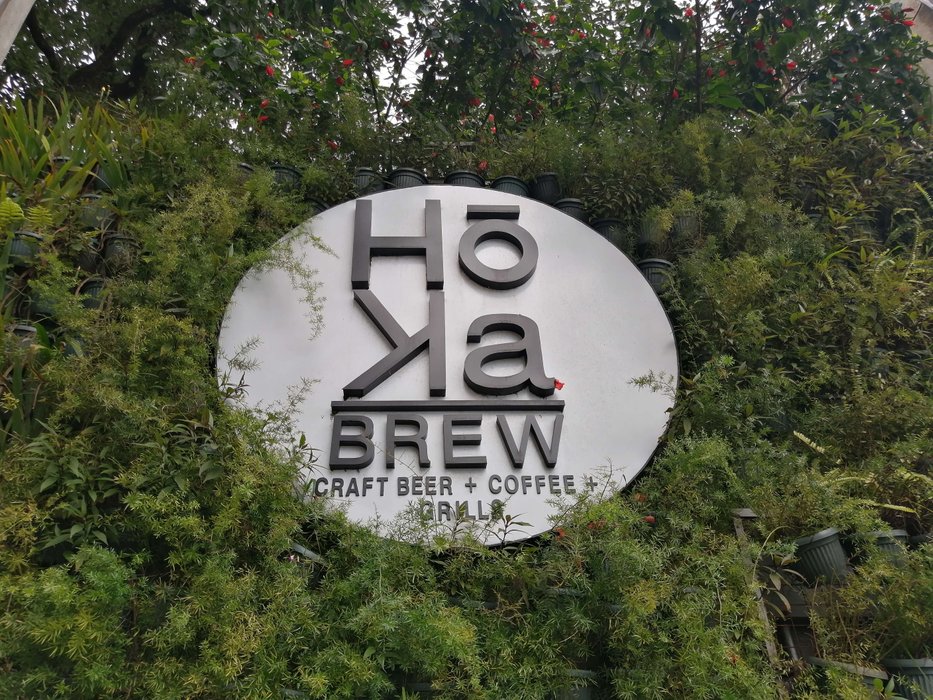 Hoka Brew is one of the places in Baguio with the nicest view, almost 360 degrees of Baguio and its surrounding mountains and the sea below.
I wish every cafe here has this kind of view.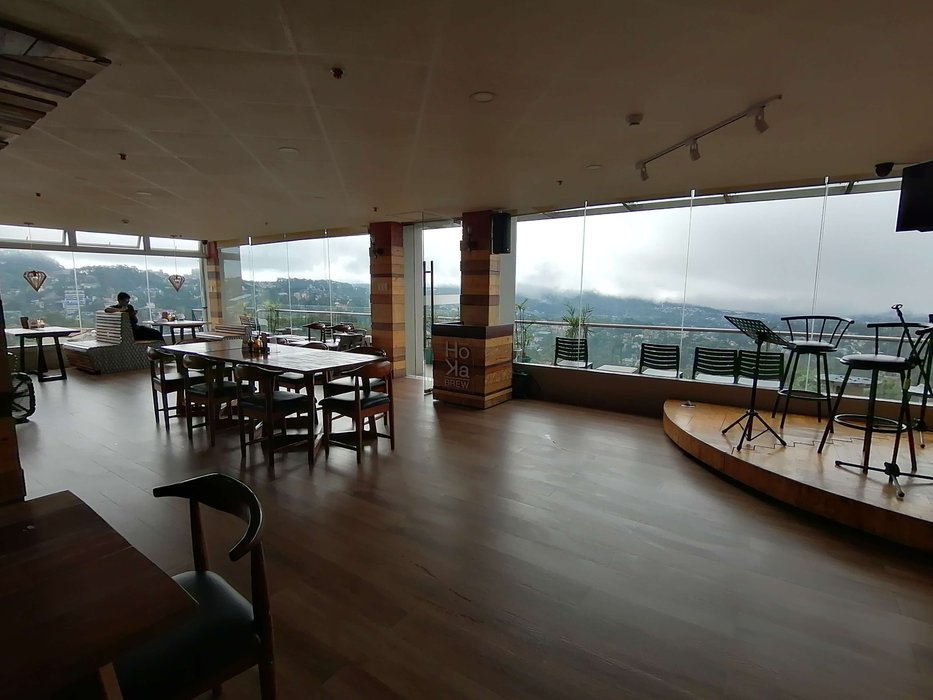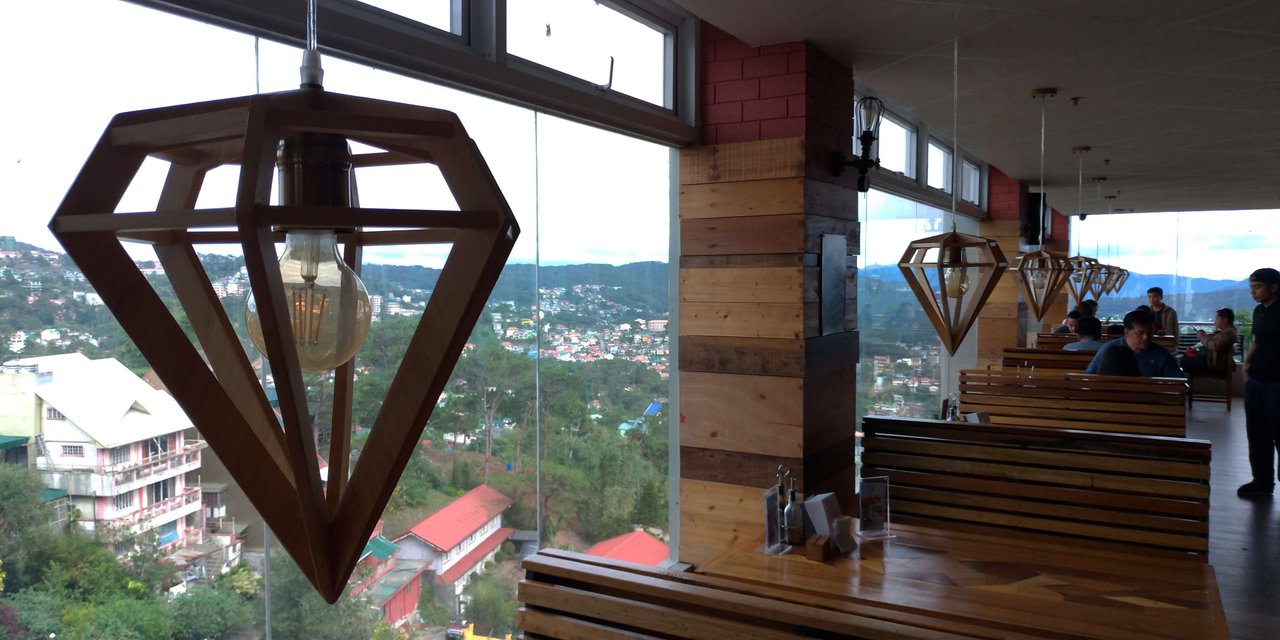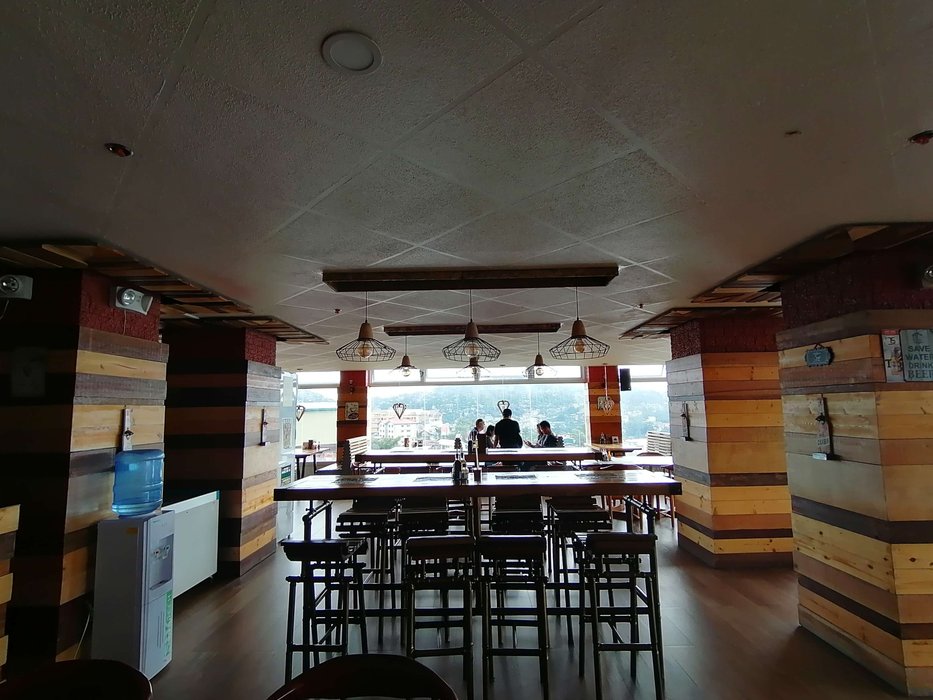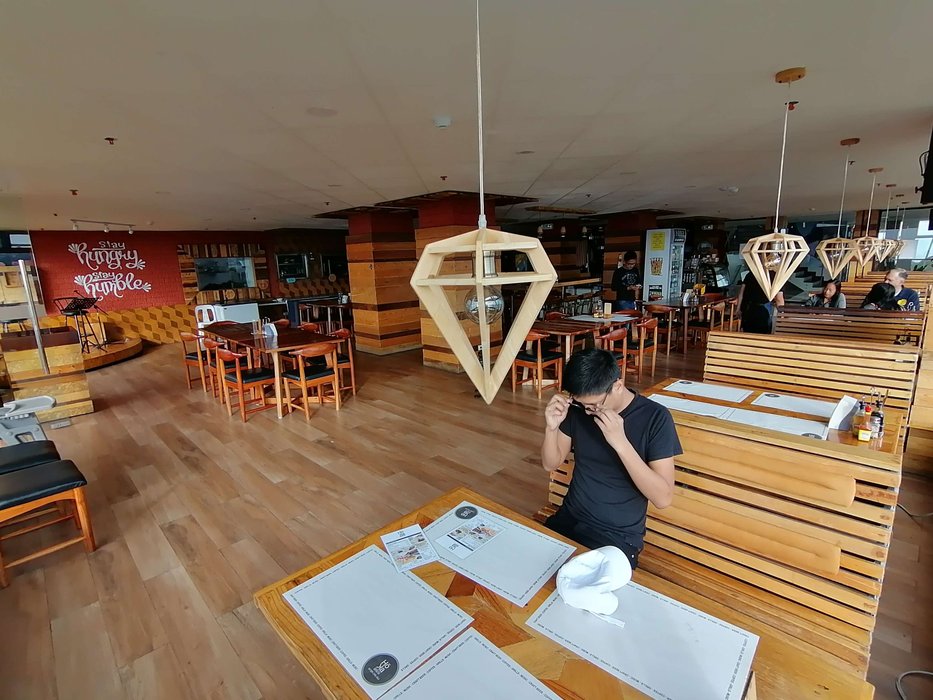 Smokers can freely smoke at the verandah but it's not for the faint of heart because Hoka Brew is a couple of floors up but the hotel is built on a slope which makes it even higher.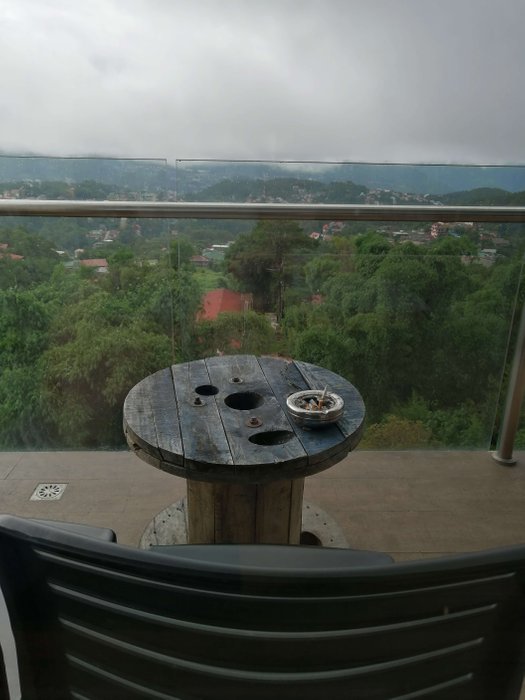 Not only does Hoka Brew serves coffee, breakfast, cakes but they also serve craft beer, local as well as export beers and wines.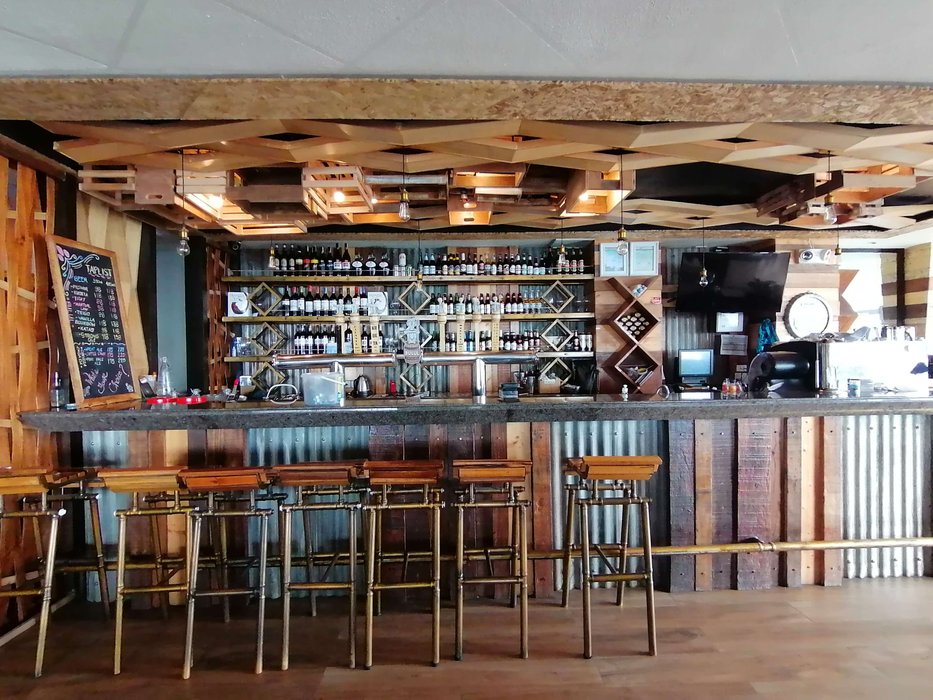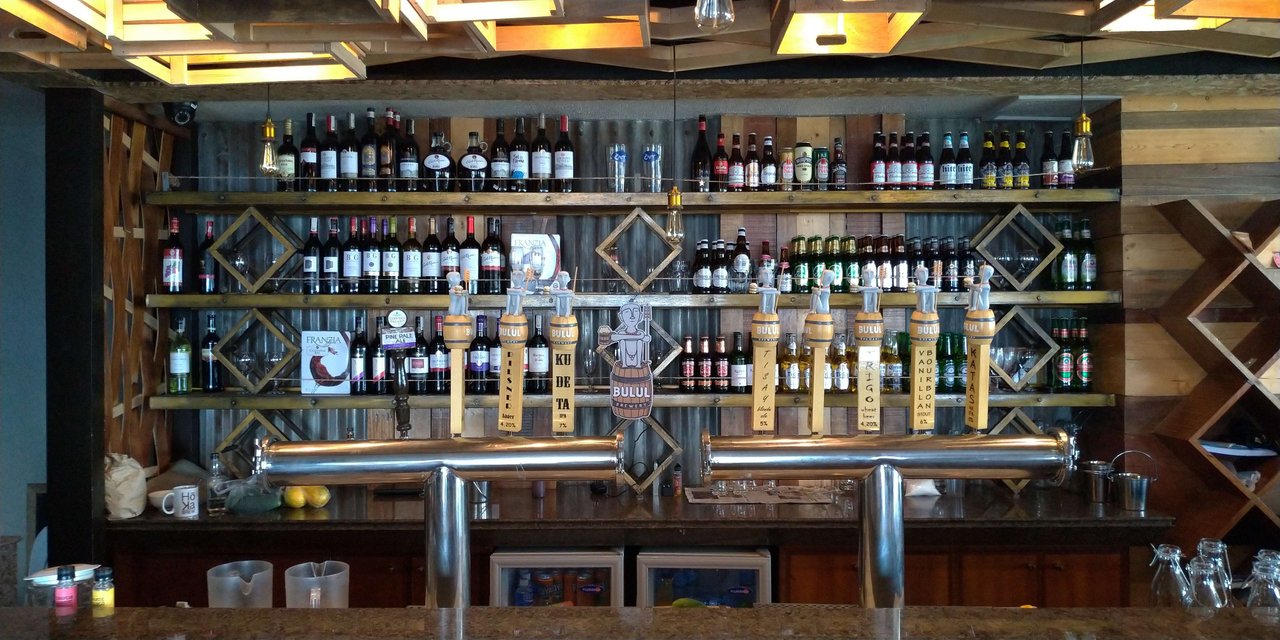 I like how the bar looks ingenious, retrofitted with wooden crates as ceiling and providing cove lighting as well as the use of GI sheets. Simple inventive but creative.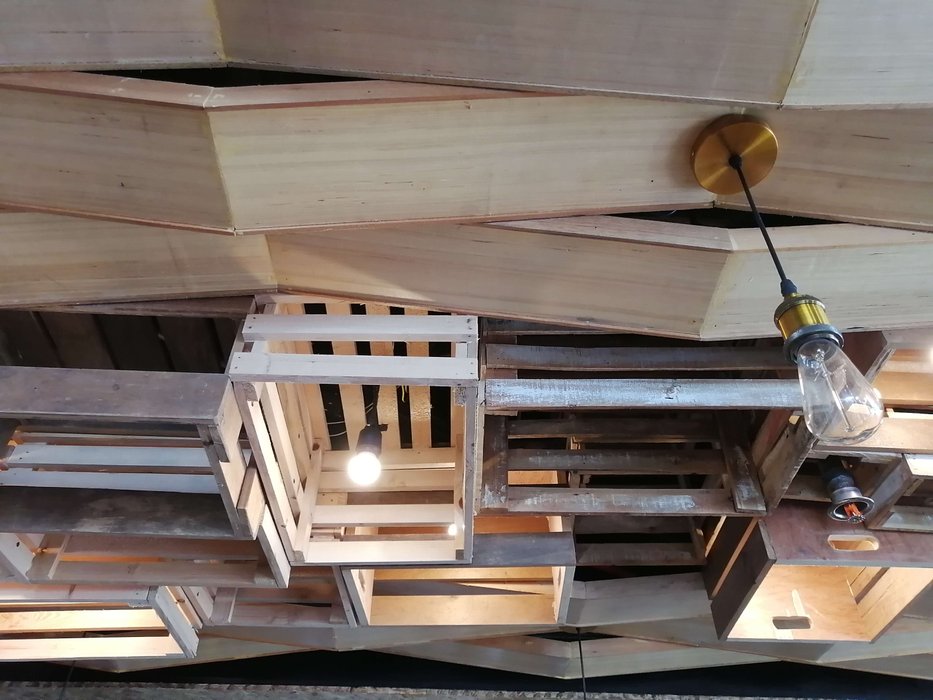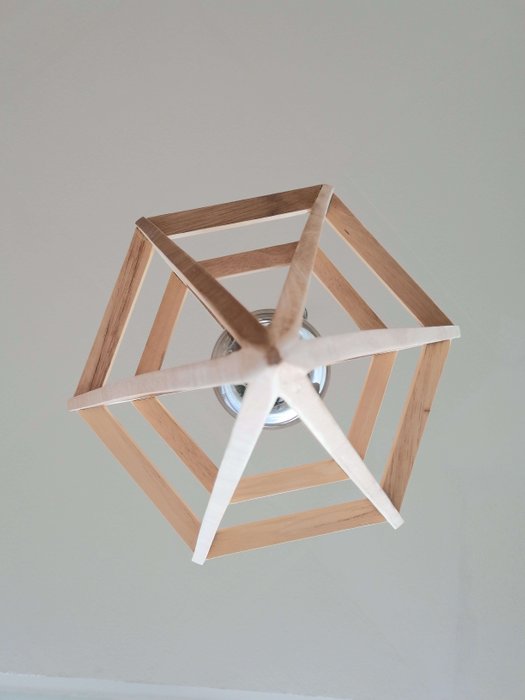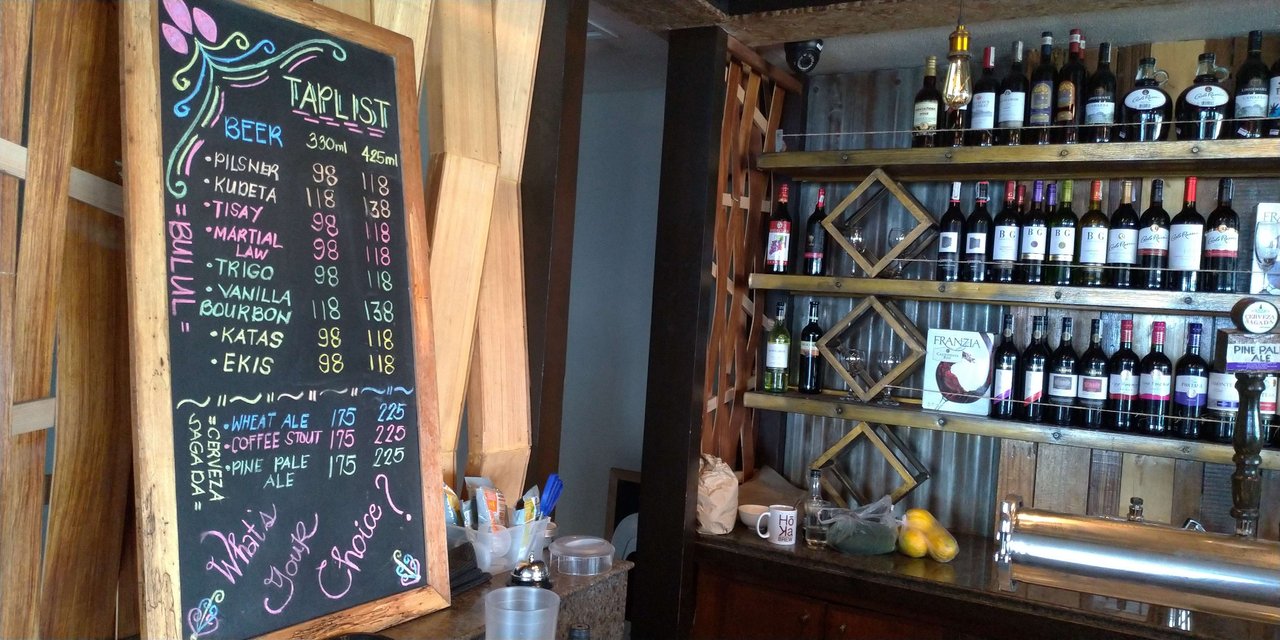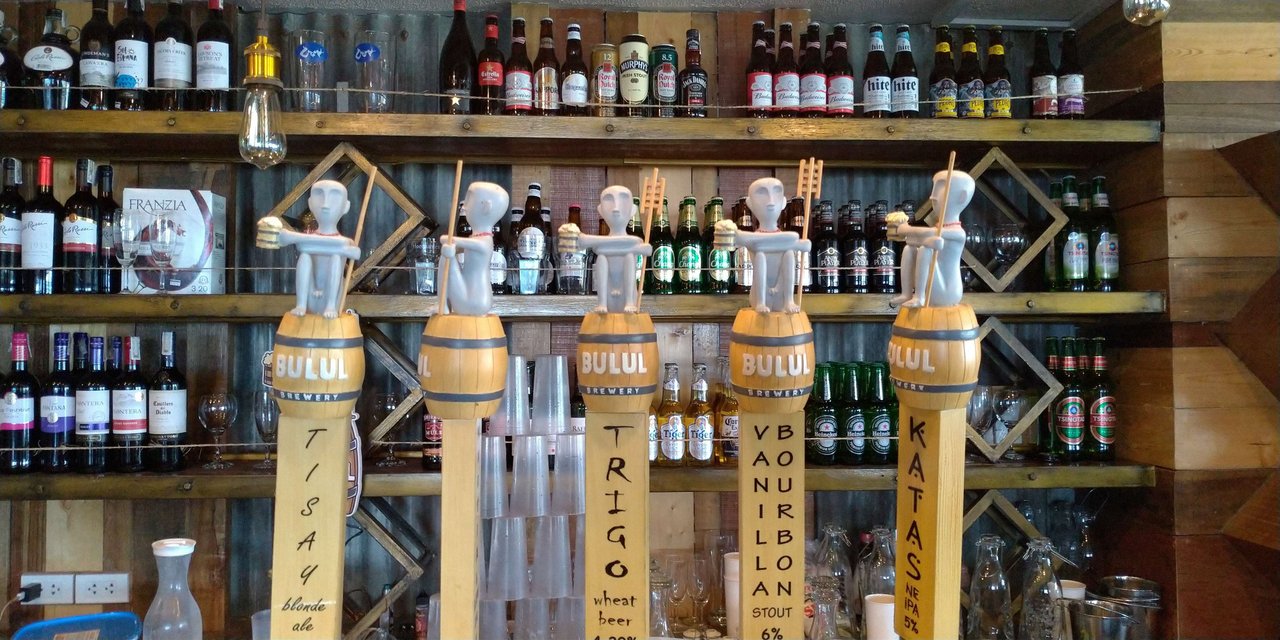 Adding to that are these tap handles. Each is topped with bulul or bul-ul. This is a male deity and is said to guard the rice crops. This adds a touch of indigenousness.
Wood is the theme of the interior of the place. The owners were inspired by nature so they decided to built it this way. The glass walls almost all throughout gives the feeling of wide open space.
But that's for another time. We were here for coffee and breakfast.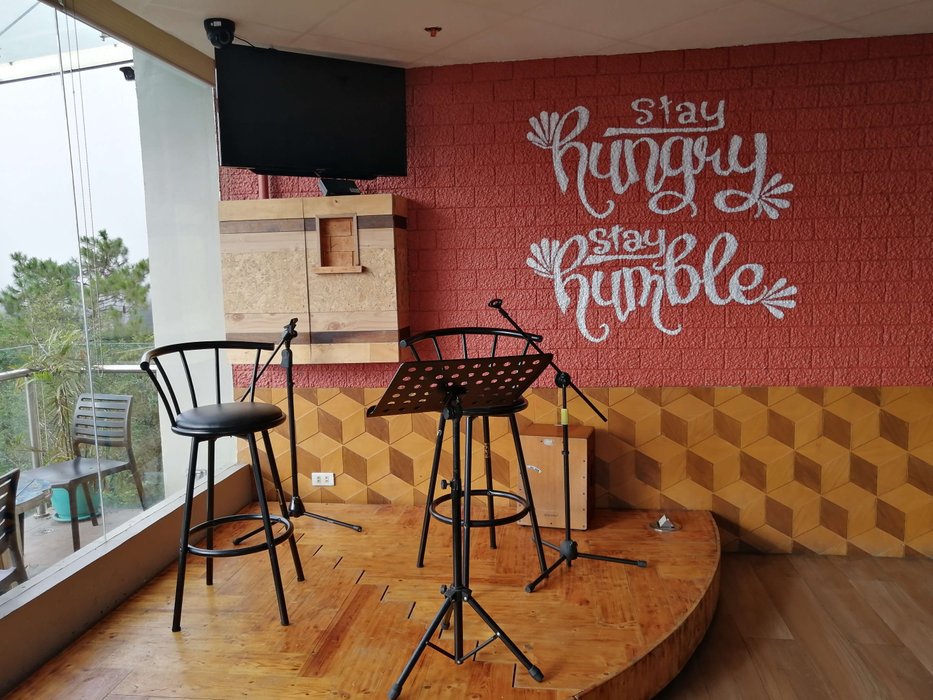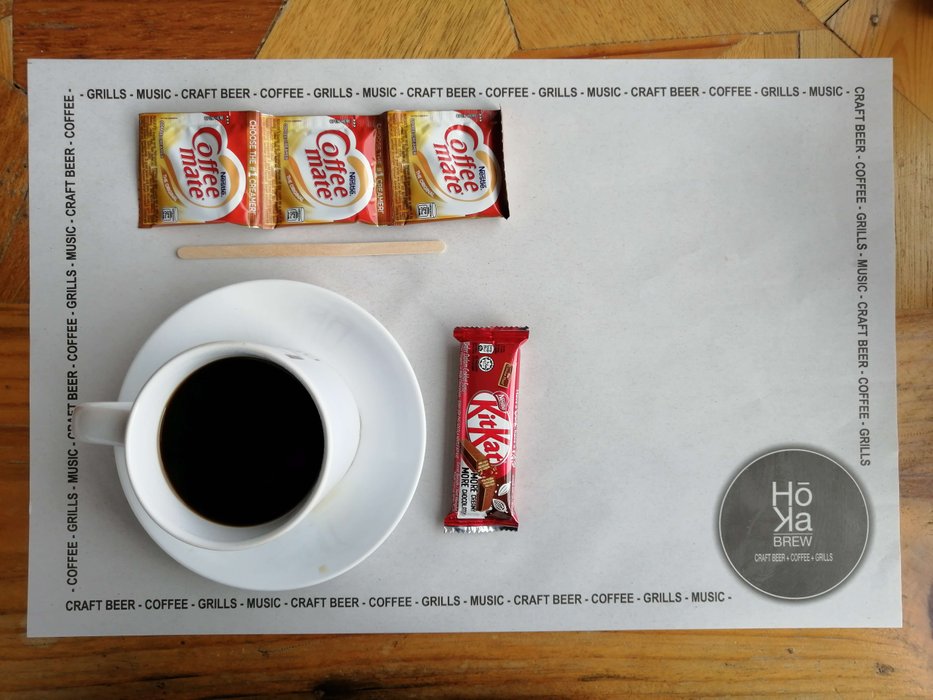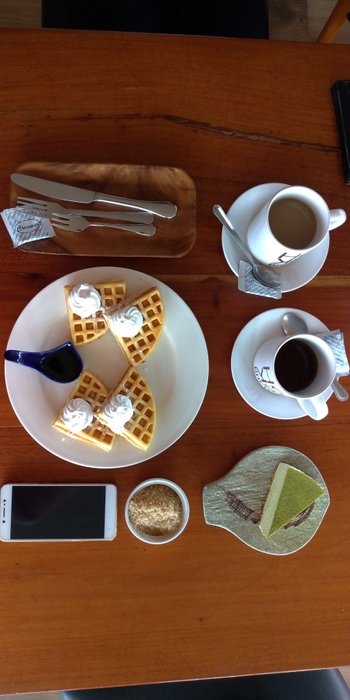 We started with waffles and Matcha cake. I know. Sweets first. I like it that way. I don't put sugar in my coffee or creamer but I like eating it with sweets.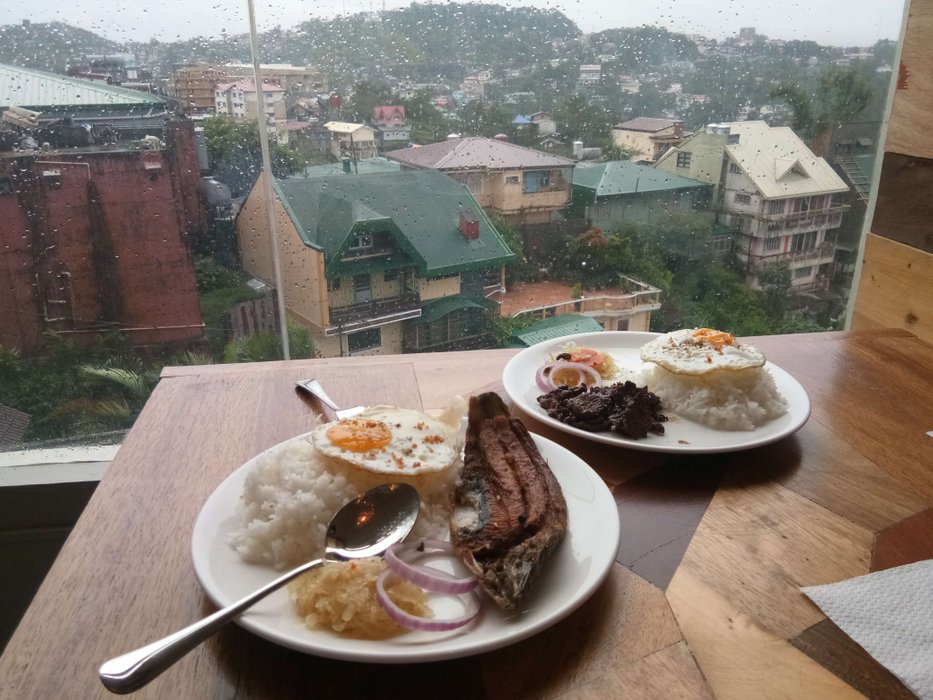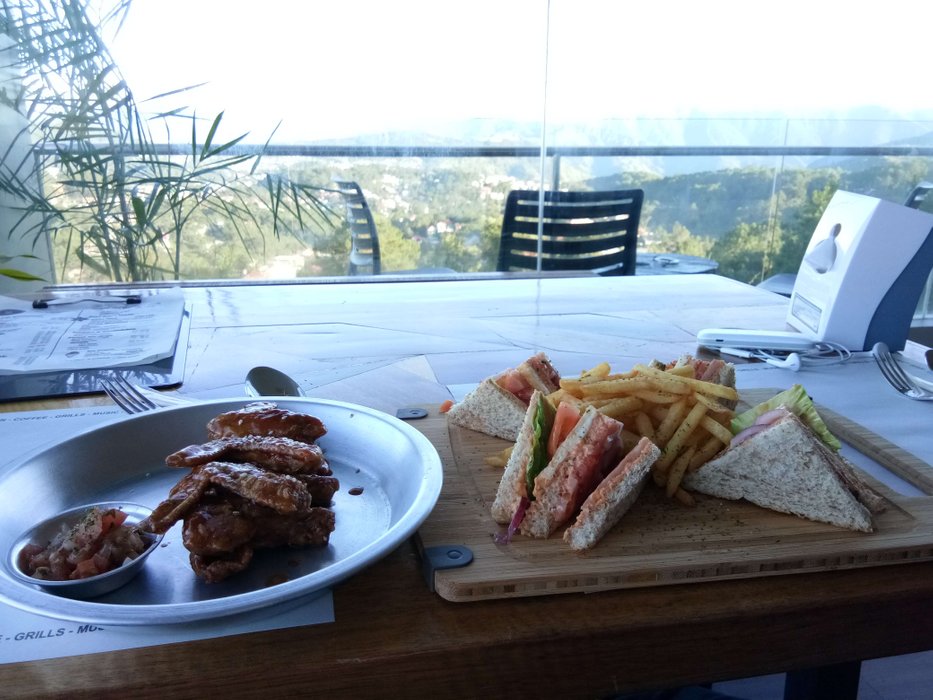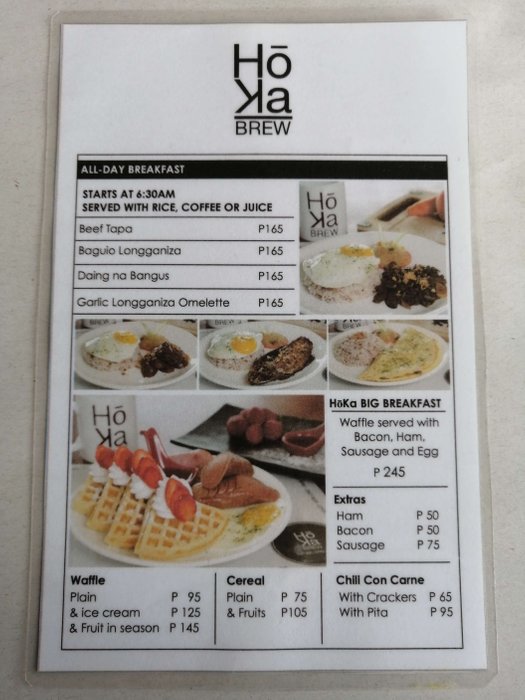 The food they serve are portioned which makes it pricey, considering this is from the city, at a price like this and the quantity and quality of food.
What I notice with these modern and high-end establishments, they are great in interior/architecture but the food is not at par.
Good thing here in Hoka, they serve locally produced coffee which is delicious. That and view - perfect to start a day. I have yet to try their beer and maybe come here during the happy hour or when a band is at play.
There are choices of cakes which are very tempting. The matcha cheesecake was perfect so I hope all the other cakes are as well.
There are also other products strategically placed on top of the cake display. It make you think as an afterthought to buy on your way out.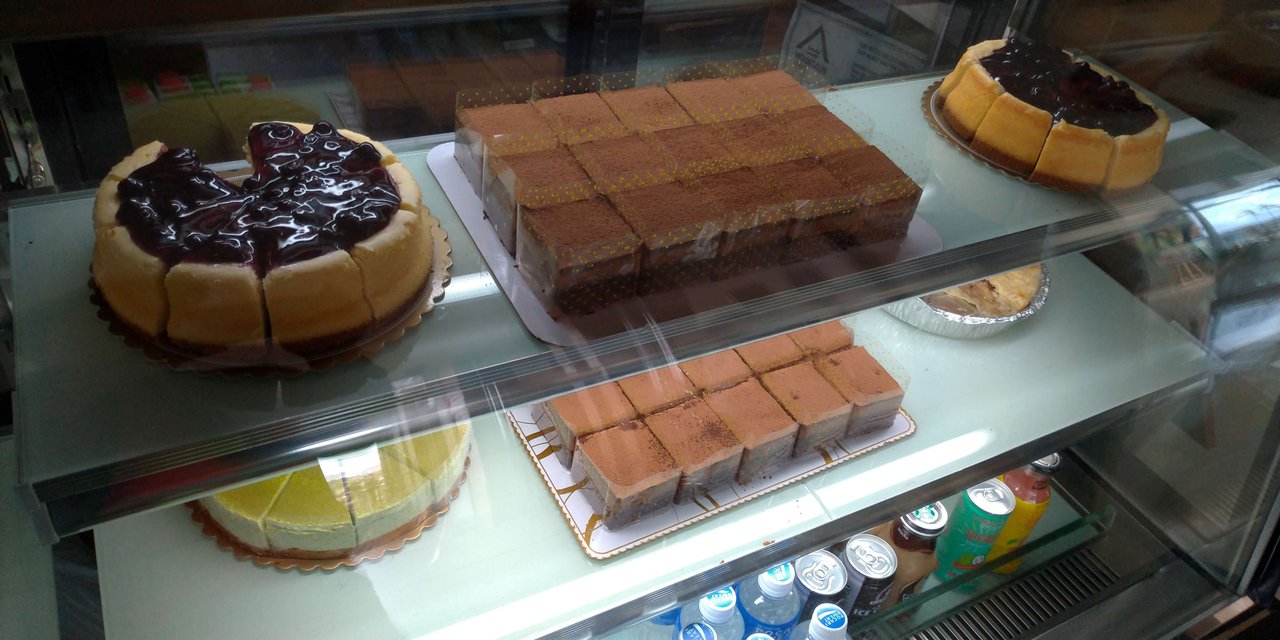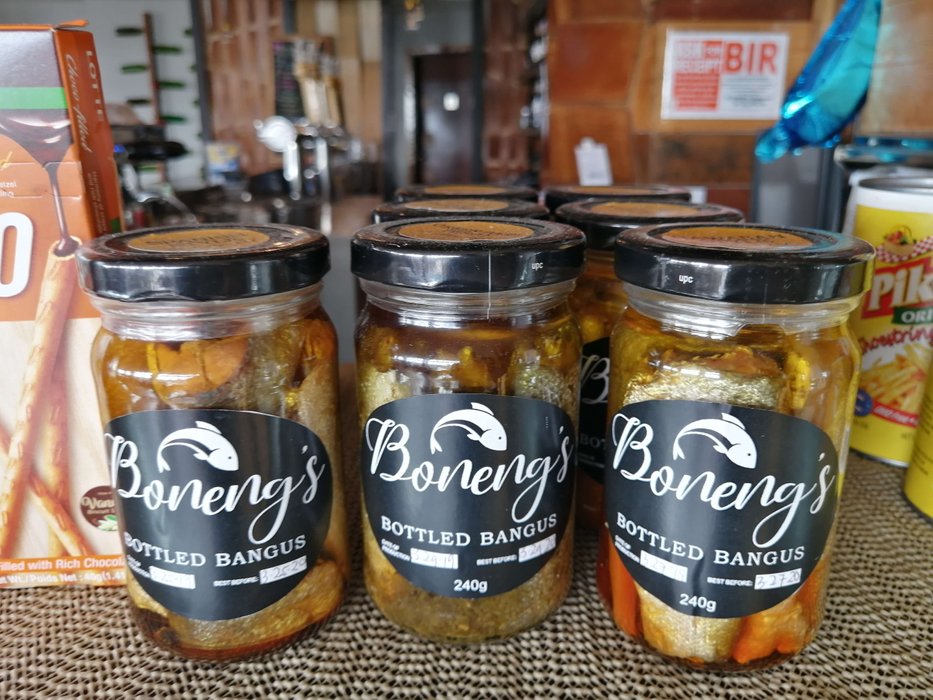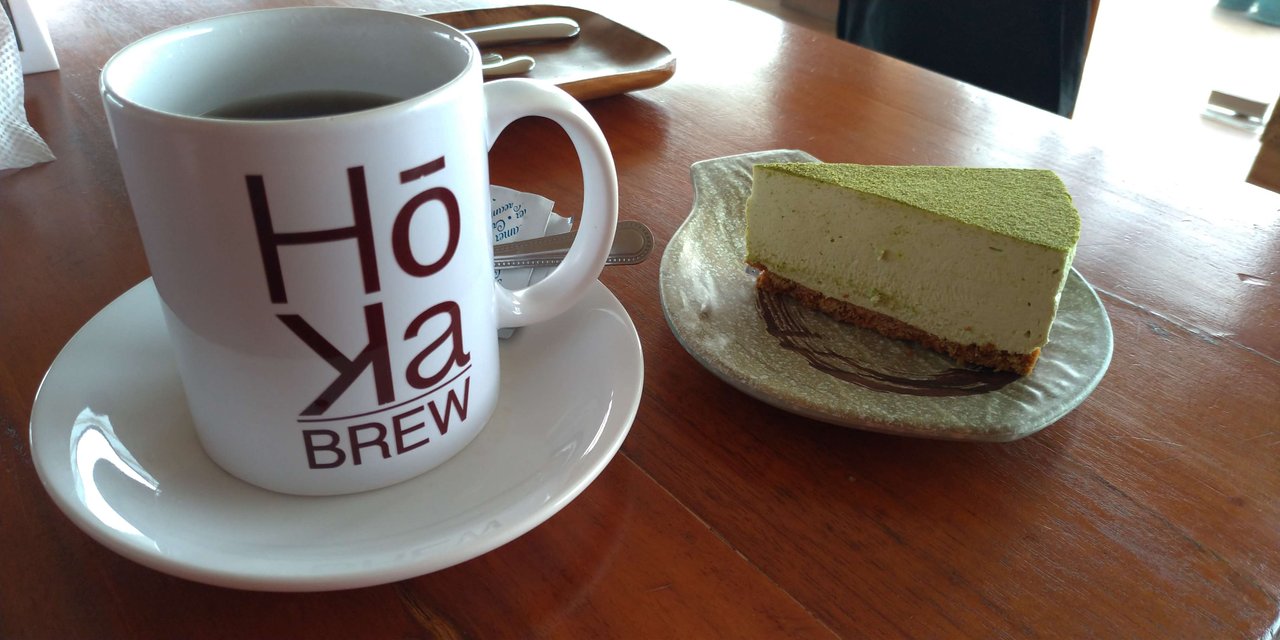 What I look forward to going here are these: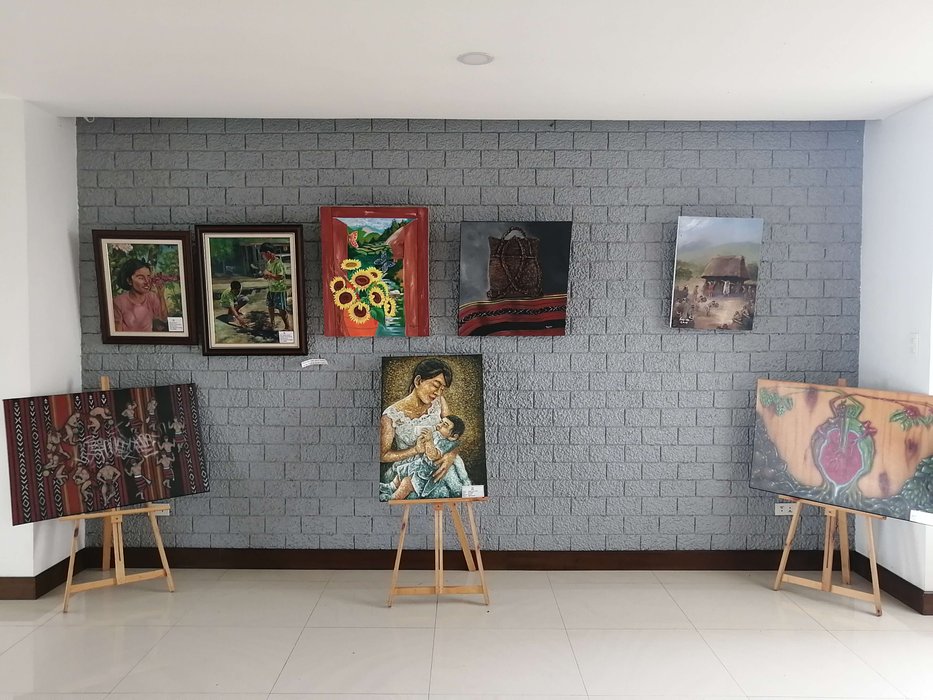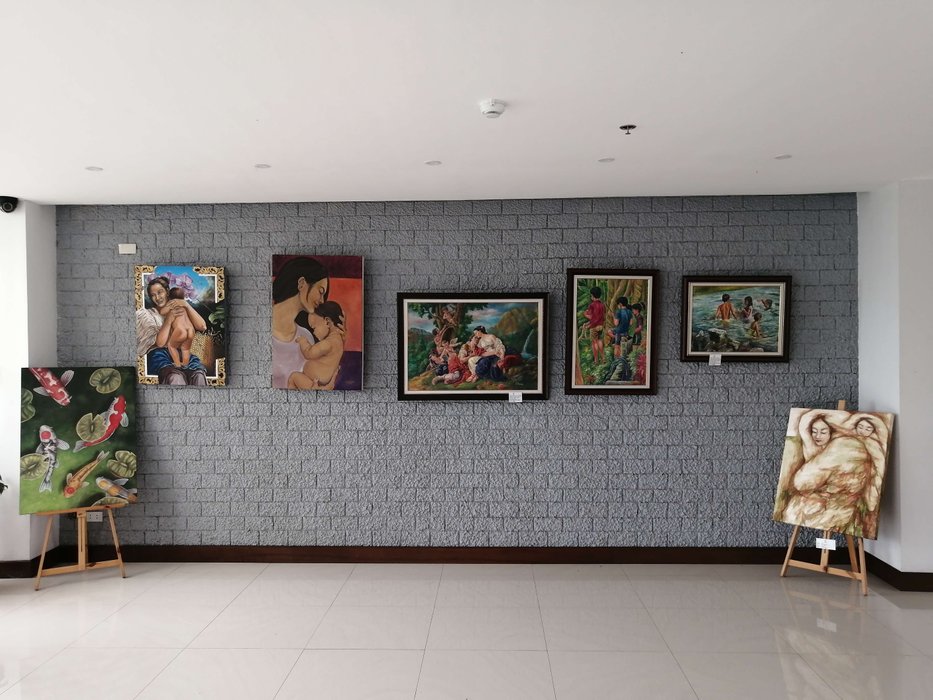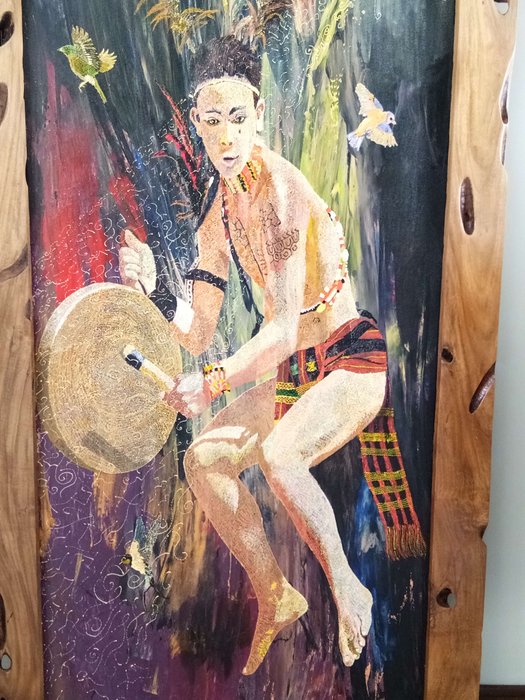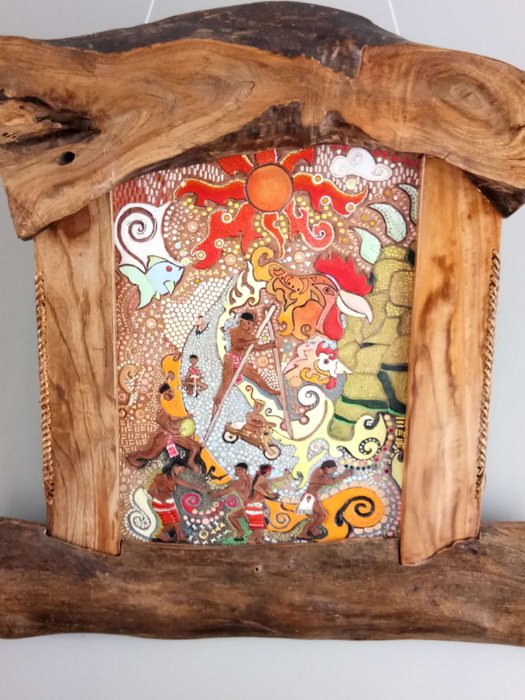 This seems to be becoming a trend among hotels here. They are showcasing works of local artists which is a great thing. This is one way of supporting and promoting. There are few paintings now that the last time I came here.
Also, walls of the hotel were also painted. This greets you as you enter the establishment. It is a map of sorts of Baguio City indicating the famous places to go.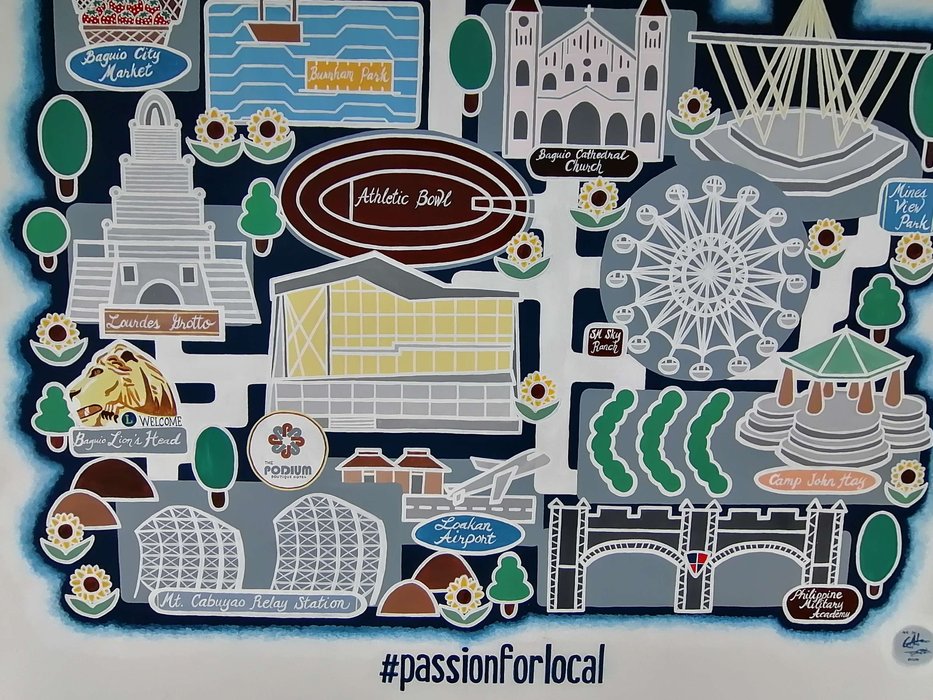 This is how the lobby looks like.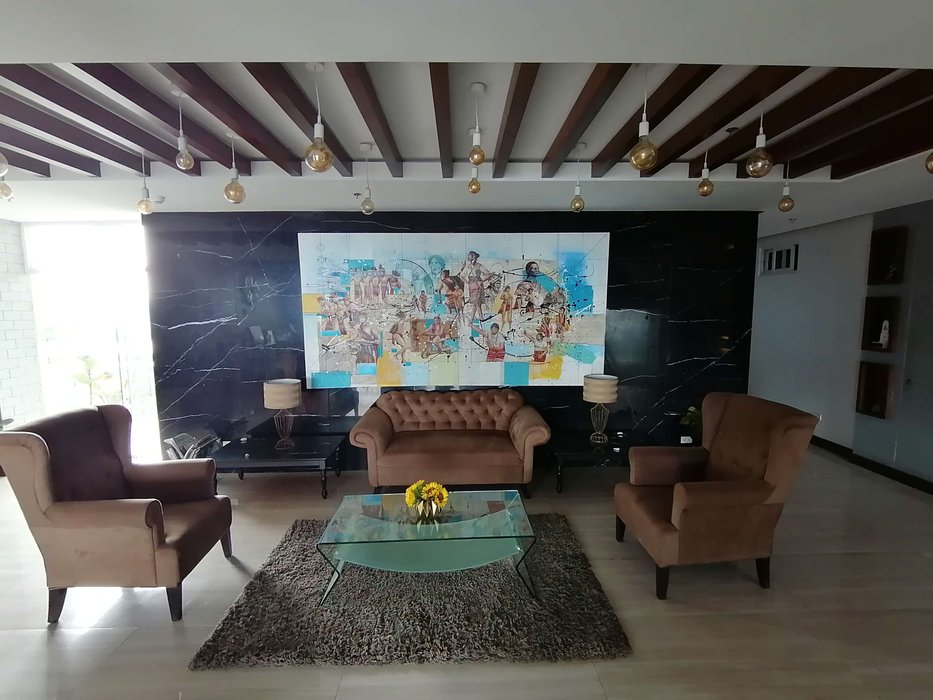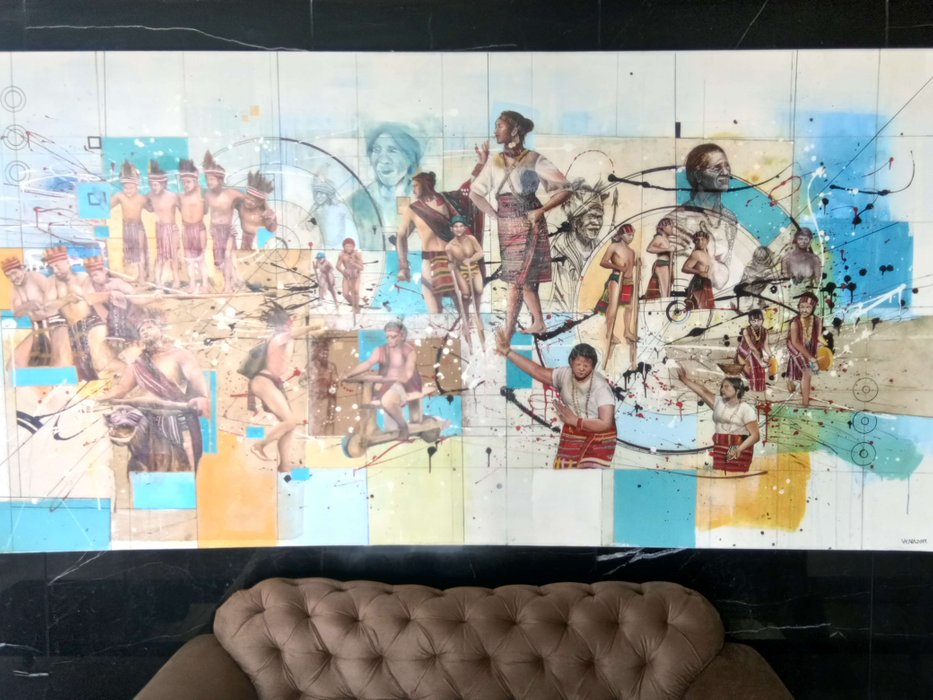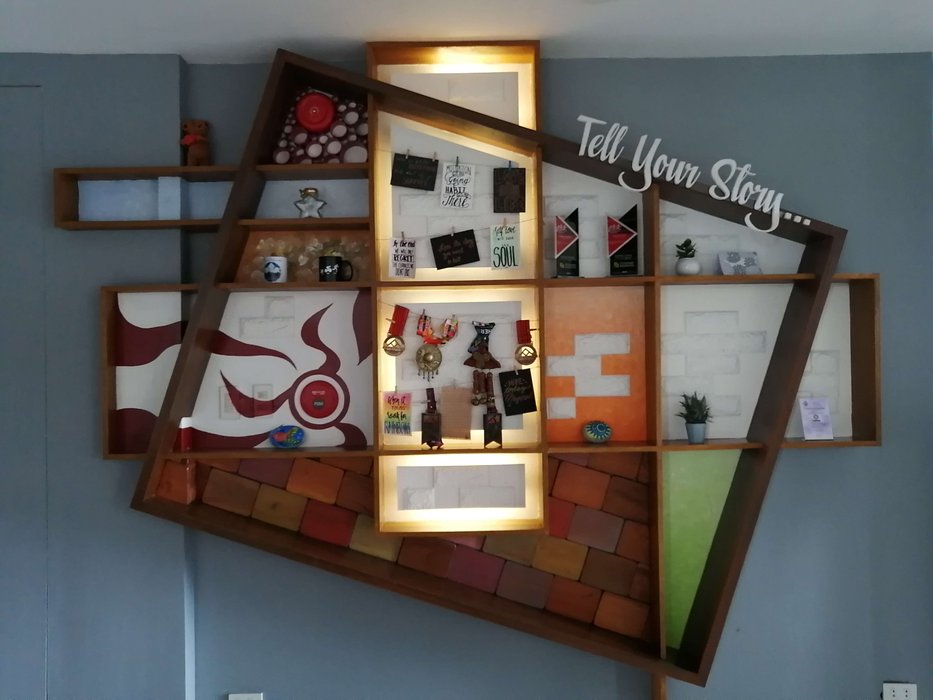 My new favorite however is this: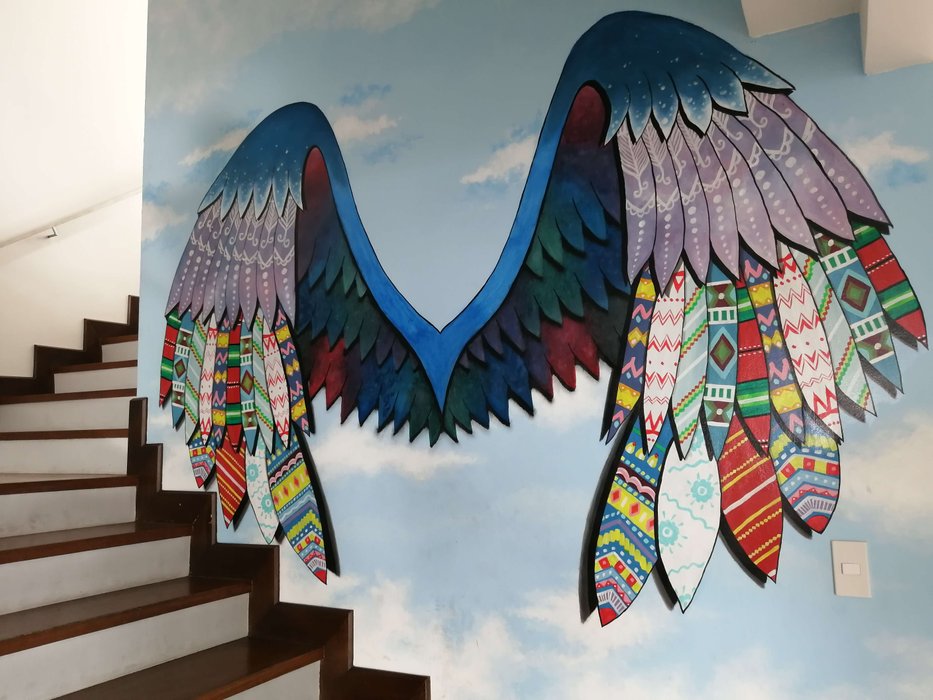 I love how colorful it is and seems to pop out of the wall waiting for someone to wear it.
Come to Hoka Brew and experience it and maybe write your own message on this bottles.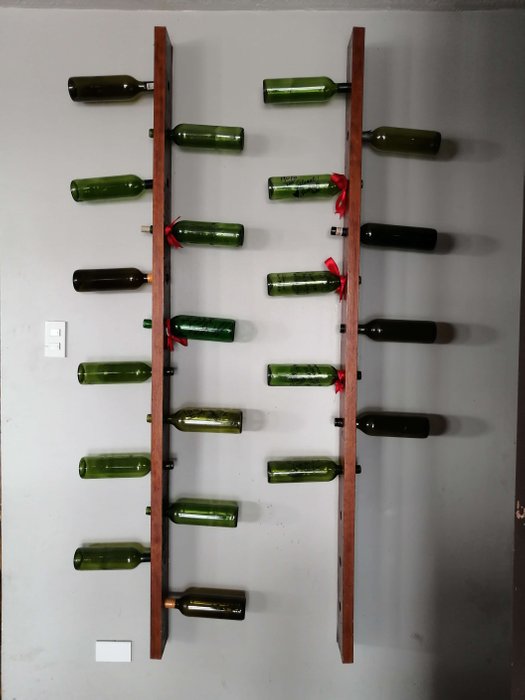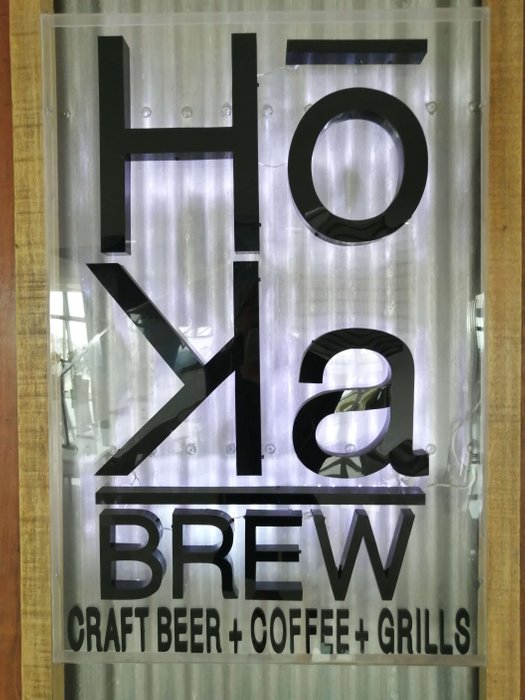 Hoka Brew is located at The Podium Boutique Hotel along Marcos Highway or Ben Palispis Highway. They are open 6:30 a.m. and serves an all day breakfast so you are free for coffee and cakes. I can recommend that at least. If you had enough of the view, then be awed by the art gallery. They close at 9:30 p.m. Wifi is available. They accept cash and credit cards.
You can contact them at (074) 620 5187 or through their facebook page Hoka Brew.
---
Restaurant Information

Hoka Brew


Ben Palispis Hwy, Tuba, Benguet, Philippines
---
Coffee and Breakfast at Hoka Brew
This post participated in the Tasteem contest Beverages with friends