The Flower Cafe offers a wide range of flower tea and coffee from both local and abroad. You can choose your own mixture of flowers or you can opt for their house blend. They also offer a whole range of food like sandwiches, pasta, rice meals, etc.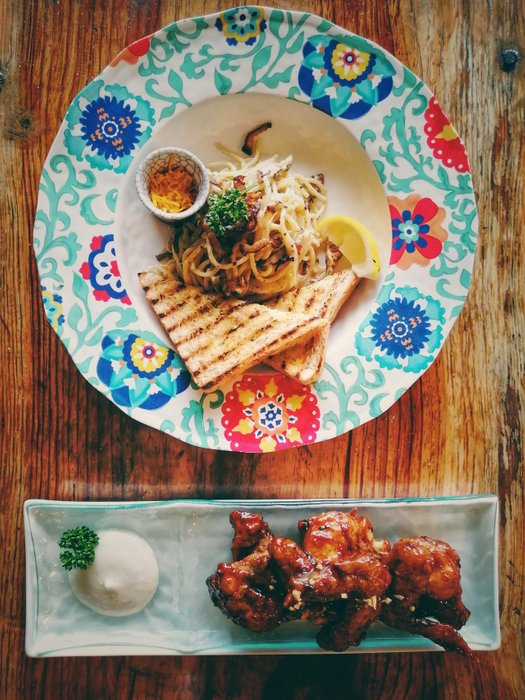 We tried their carbonara and buffalo wings. The carbonara is dry. They seem to have economically made a sauce enough to cover every strand of the pasta and all other ingredients. They added strips of local traditional way of cooking pork which is a plus point. The lemon is a nice touch adding zest to the taste but it did little to hydrate the food. The carbonara comes with toasted bread which is coated with crispiness but all soft inside. Their buffalo wings is buttered chicken with a garlic dip. There is nothing great about it. It's not that bad. It tastes just like other buffalo wings that I have tasted.
We decided against something to drink because I have planned on doing it someplace else.
I did not take a lot of photos that time because I wanted to focus more on my friend and our time together.
Sometimes you need to be someone's strength. You don't need to do anything but just be there for them as support for whatever they are going through. We have been there. You know the feeling of being down and wanting to give up. Burn out. You need someone and something to go along with that. Food is always a good idea.
So I took a friend of mine to The Flower Cafe. I tried my best to at least make her feel okay even for just a little while. She has been depressed which affected her work and her family. She had to take a couple of months' break from work but even that did little to make her okay at first but it eventually did.
![P_20190309_161642-01.jpeg](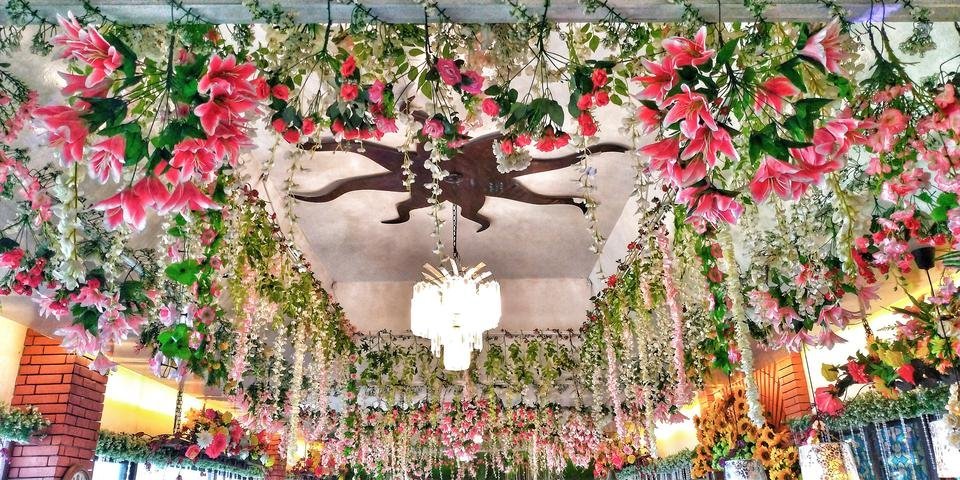 I decided to take her to this cafe because of how colorful the place is. It was bright and comfy. It also boasts of a full view of the mountains of Benguet. The flowers were matched with fixtures and furnitures as colorful as it can be.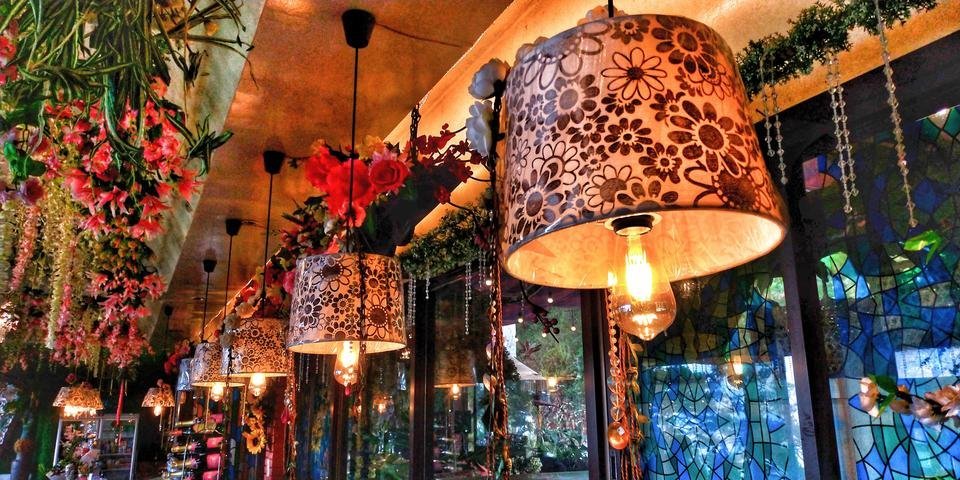 I did not notice it the first time but some of the windows are stained glass or at least it looks like it in the photo. They used lamps and lights that make the place feel warm.
The majority of my friend's depression was brought about by work. It started with anxiety and panic attack until it worsened. She had been one of my closest friends. We started as co-workers and then eventually friends. I have always known her as a happy person, kind, considerate, sensitive, bubbly personality and loyal. Her great personality makes her loved by those around her.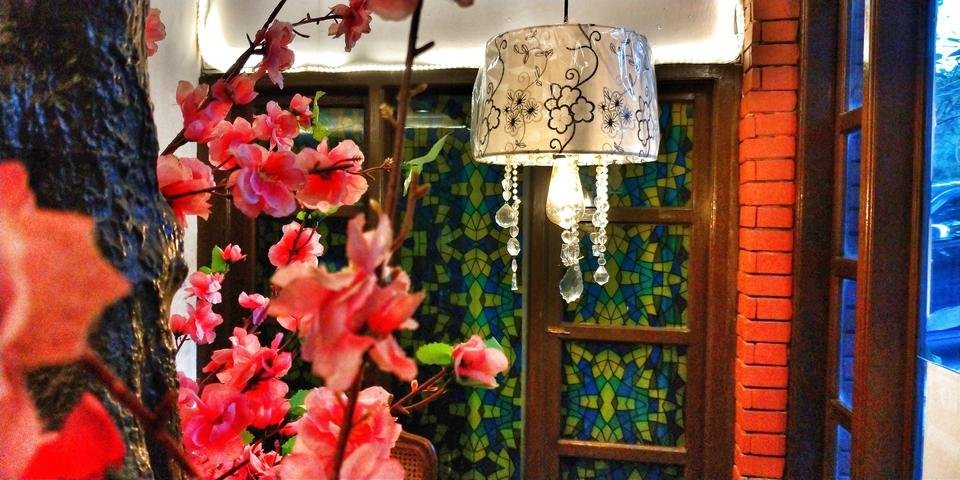 The Flower Cafe is located at 307 Ambuklao Road, Tiptop, Baguio City, around 4 kilometers from the city. They are open 9:00 a.m. to 10:00 p.m. There is limited parking but if it comes to it you can park beside the road. You can contact them through your mobile phone 0932 844 8992 or their facebook page The Flower Cafe or email at theflowercafeph@gmail.com.
This is my entry to @qurator's y #84. Click on the link to know more about the contest.
Check out @mermaidvampire's steemproof daily reward as well.