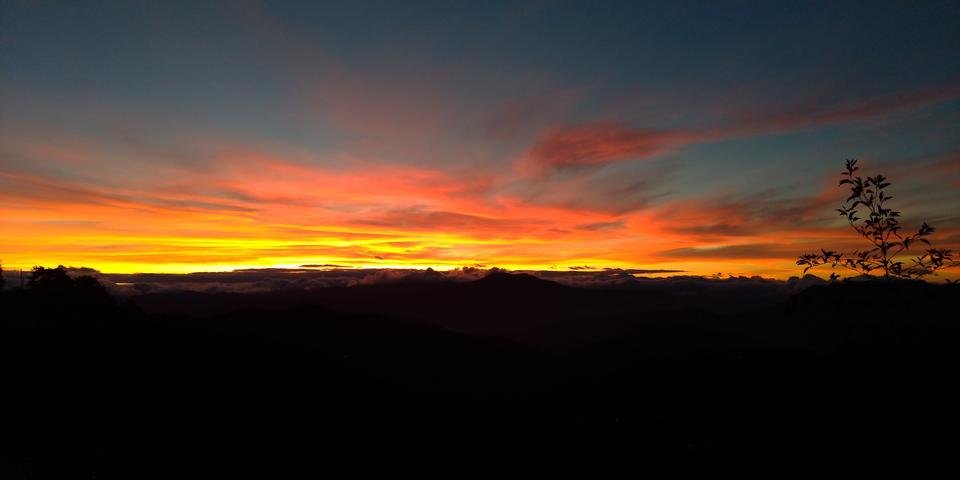 The beautiful hunched back "Ekbot"
According to history, Bokod came from the word "Ekbot" - named after the man who saw the agricultural potential of what is now Bokod. He started with just one small place until his name and his village became popular far and near. His visionary and ingenuity in gardening here in this mountainous parts made him well known. Thus, Ekbot or Bokot is now known as Bokod.
Bokod is the second largest among the 13 municipalities of Benguet. It's at least an hour's drive from Baguio City if you take the Ambuklao Road. It is surrounded by Kabayan, Itogon, Atok and Nueva Vizcaya.
Of note, Atok is where you can find the highest point of the Philippines' highway system. Bokod is the gateway to Kabayan where Mt. Pulag, the highest peak in Benguet, is situated.
If you plan on hiking Mt. Pulag, plan ahead to include visiting Bokod in your itinerary. You can ask you guide or stop by the tourism office of Bokod to inquire where to go.
Here are some interesting places you can go to in Bokod.
Daclan Sulfur Spring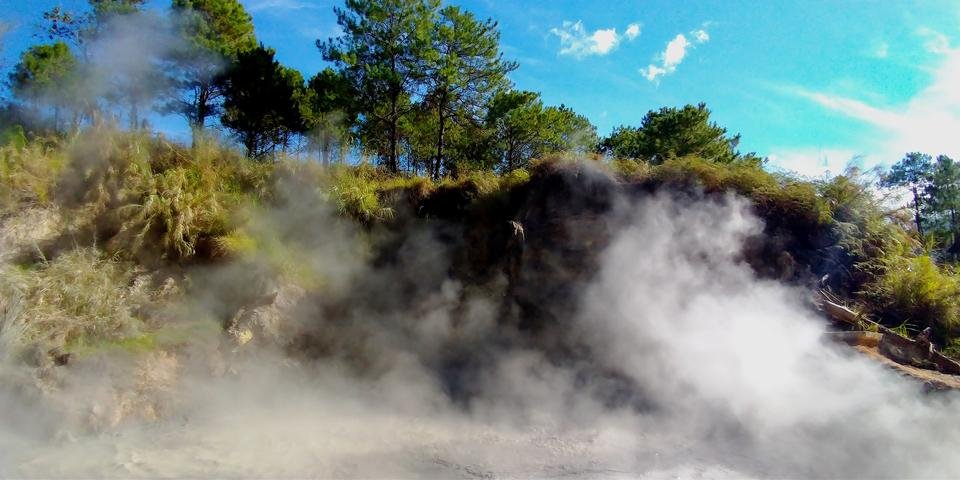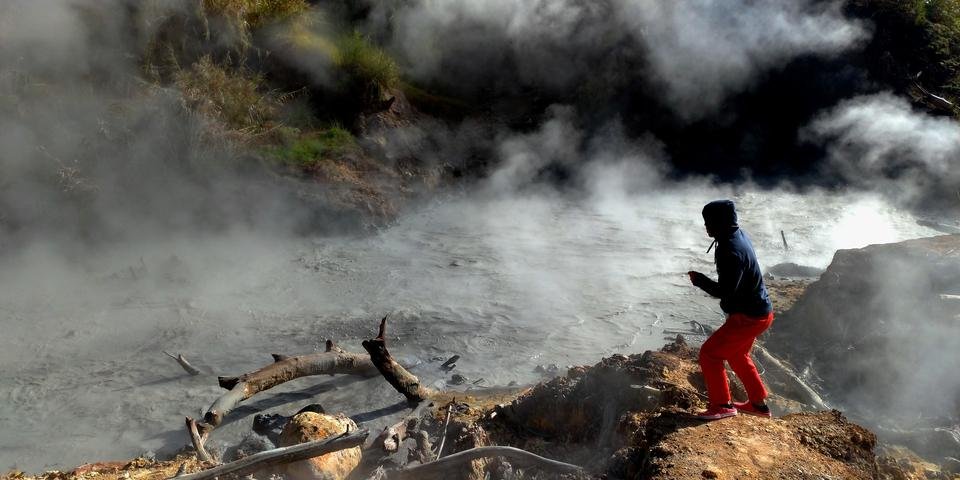 Daclan is one of the barangays of Bokod. It is around kilometers from the road going to Kabayan. Here in Daclan you can find sulfur springs. One spring is called Badekbek Sulfur Spring. "Badekbek" got its name from the bubbling boiling activity of the lake of sulfuric mud. It is said that this is a dead volcano.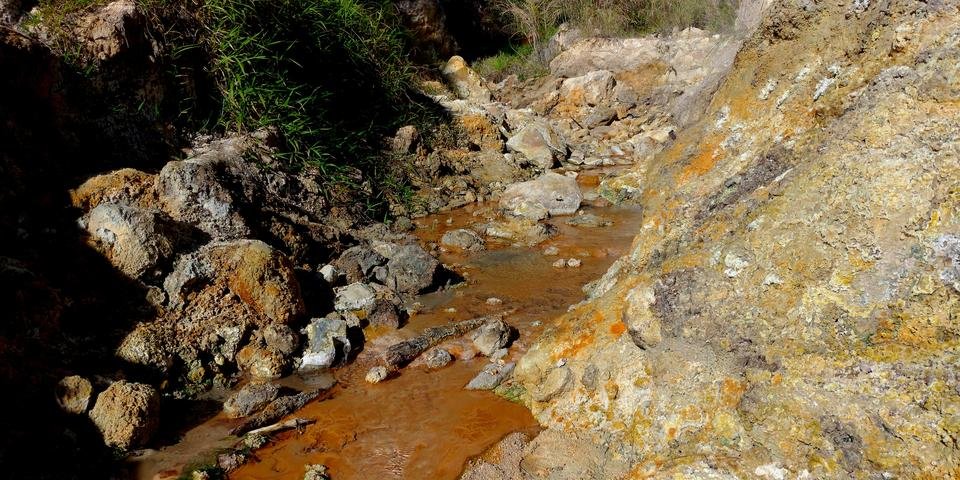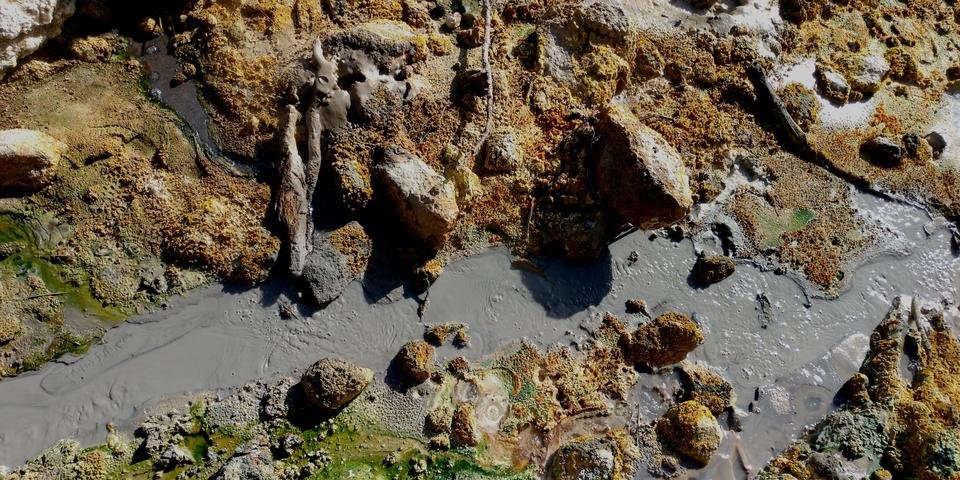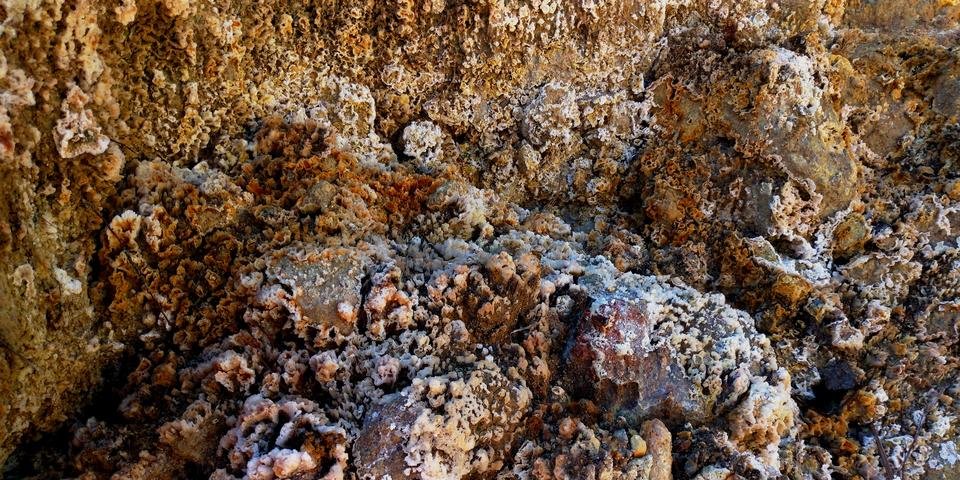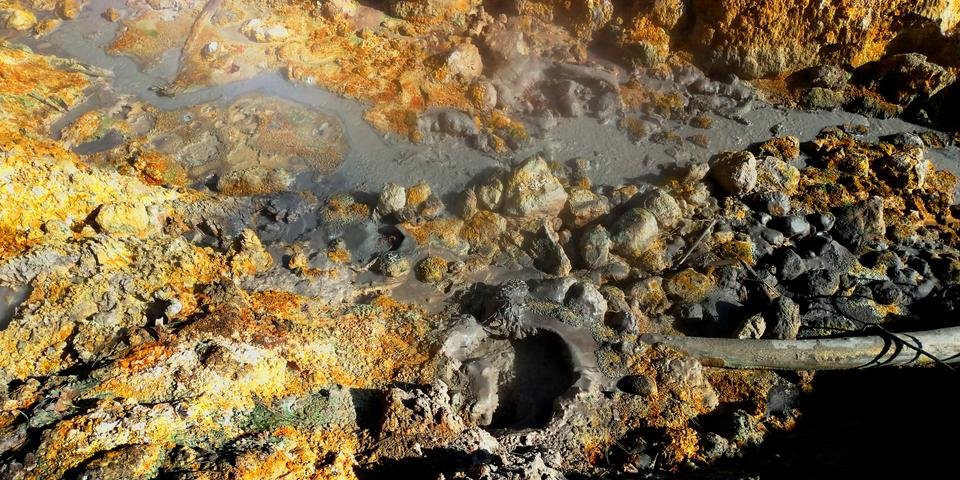 Looking around the place, it takes you to a different world. It seems it was uprooted from another planet and dumped in this place. The reaction of sulfur to other things brings out different colors and hues, different shapes and forms. The texture and contrast of things you can see in this environment is a photographic delight.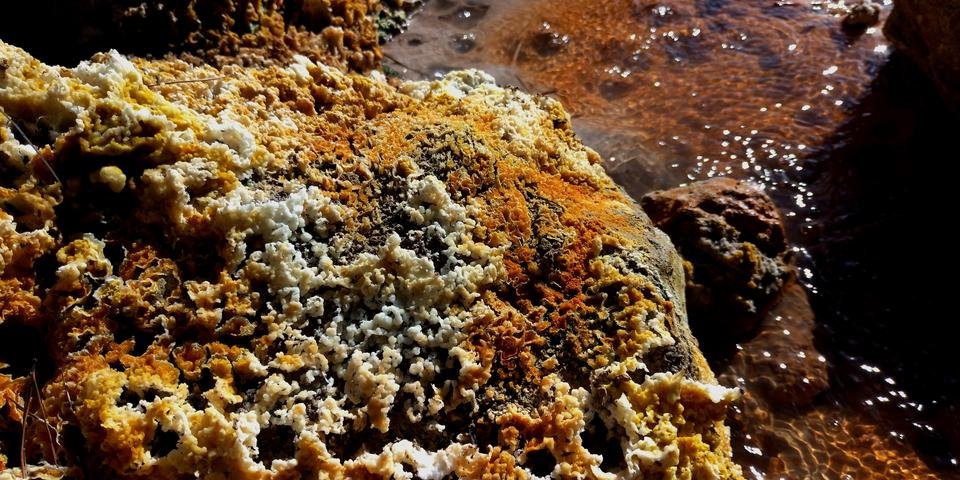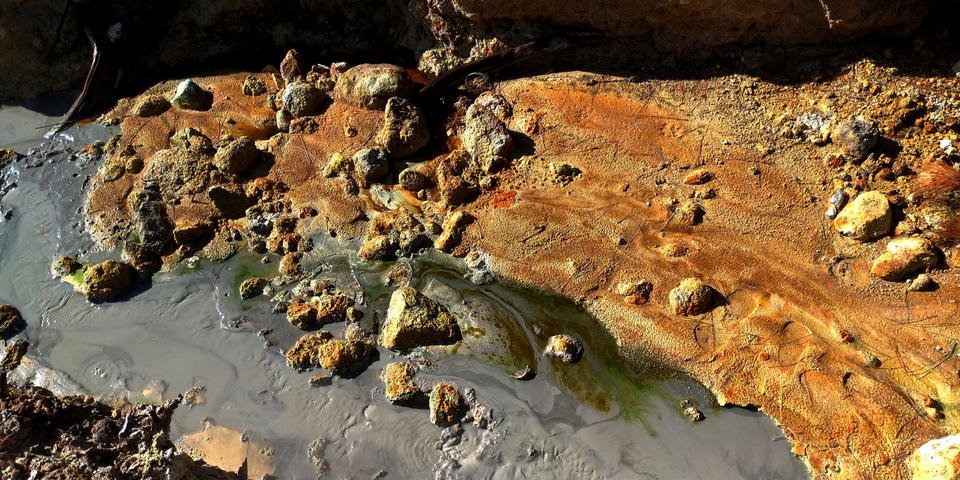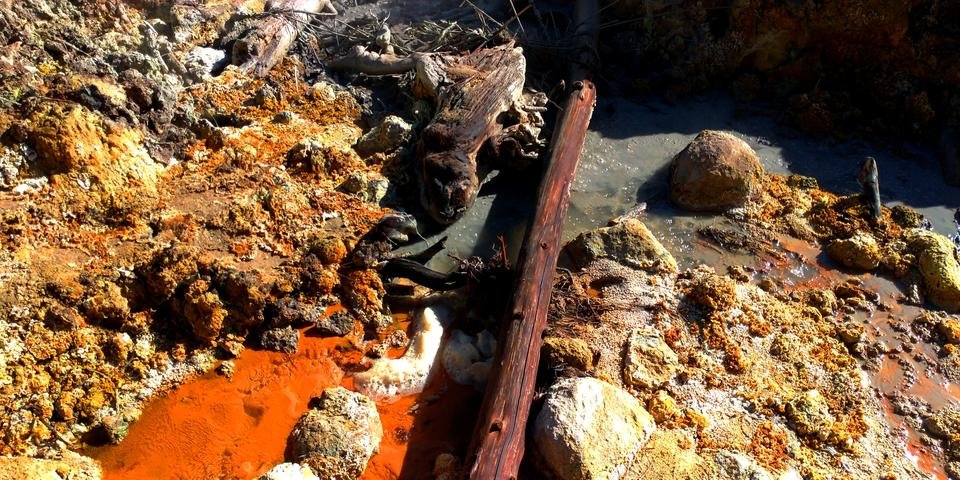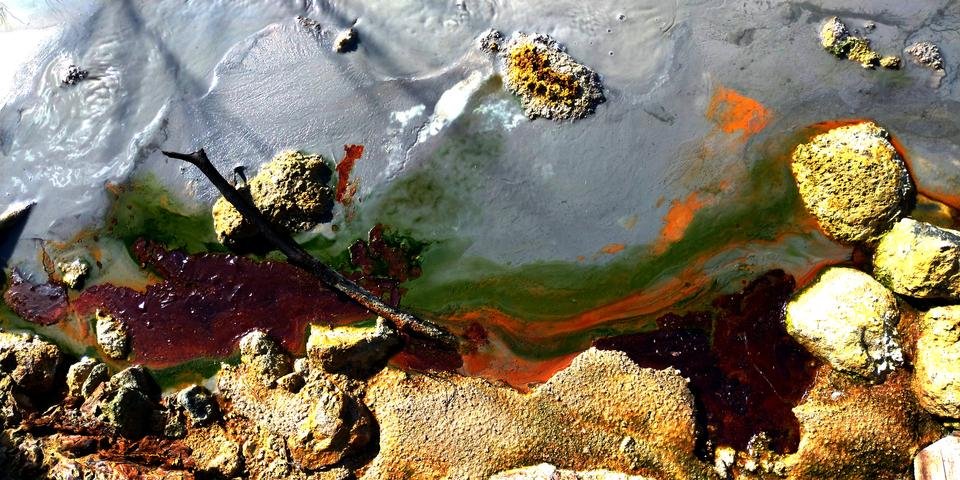 Hot steam escapes from holes and craters which makes one think that there are creatures in them holes cooking up something.
They said that the sulfuric mud had a therapeutic effect. We did tested the waters and mud around the boiling lake. The water was warm in some and hot in some. There is a potential to set up a pool where the hot water is collected were people can maybe soak their feet or probably a big enough pool for swimming.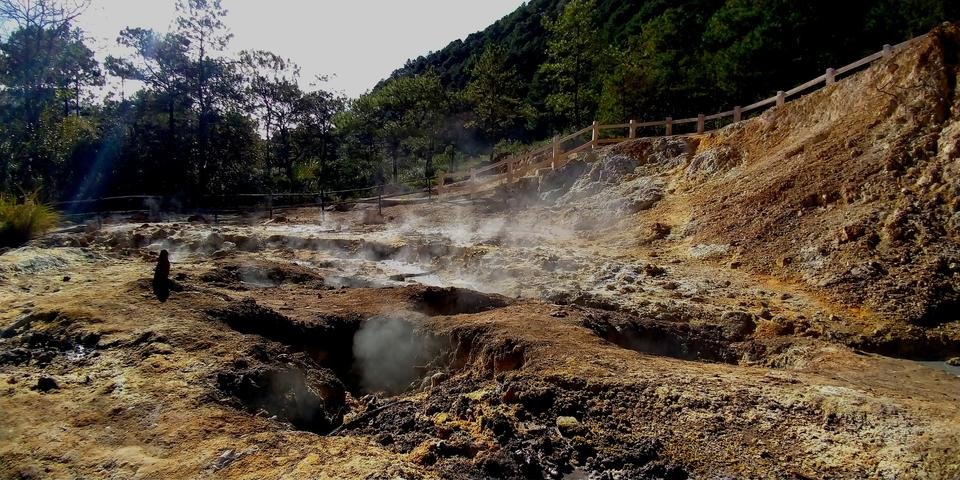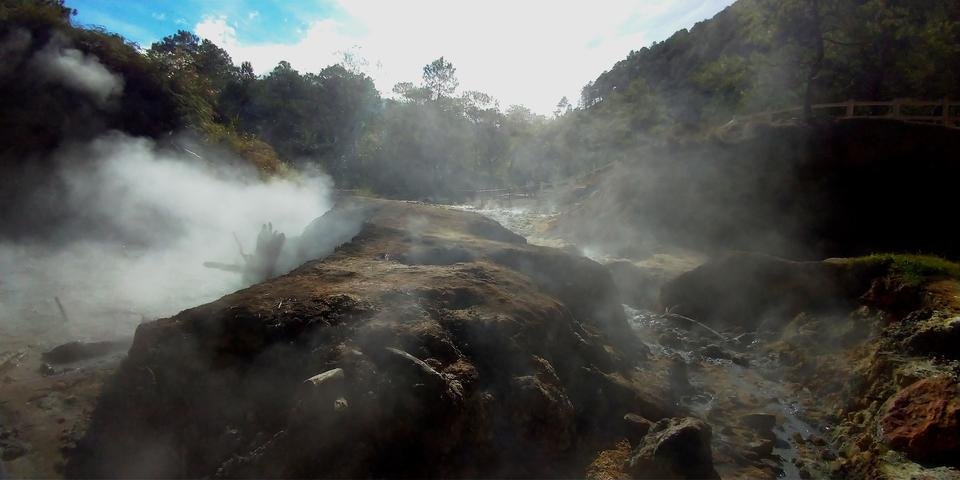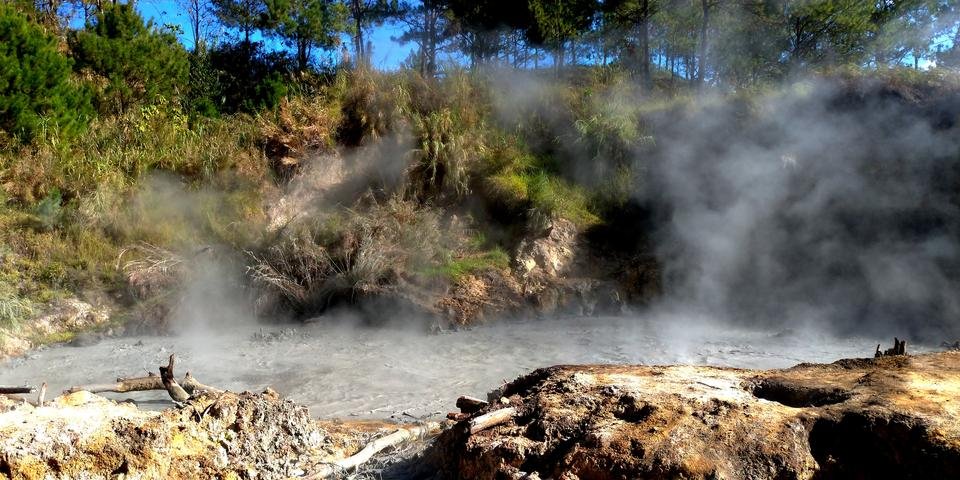 Let it be a warning though to those who have not been near sulfur, the smell might turn you off. This place reeks of the smell of rotting eggs.
They have constructed a footpath and set up a railing for everybody's safety. But for those curious and bold and brave, you can go near the lakes at your own risk. Of course, we went as near as we can.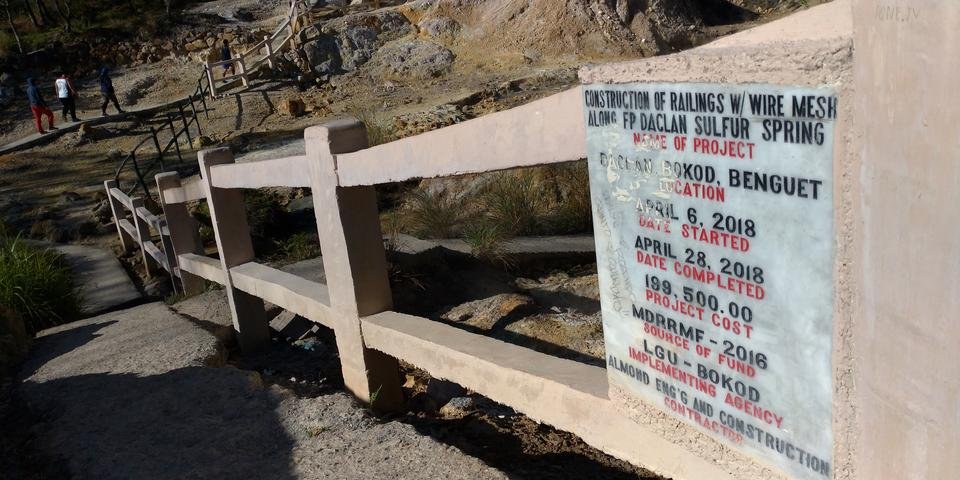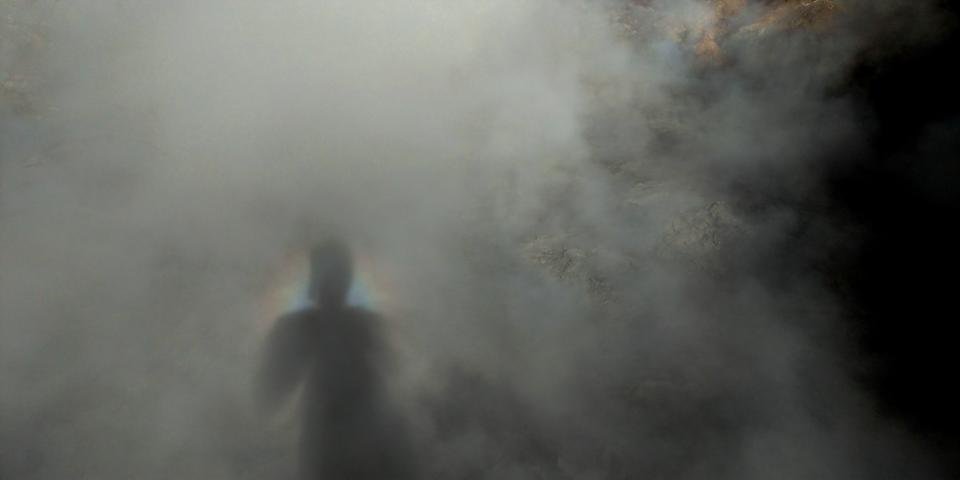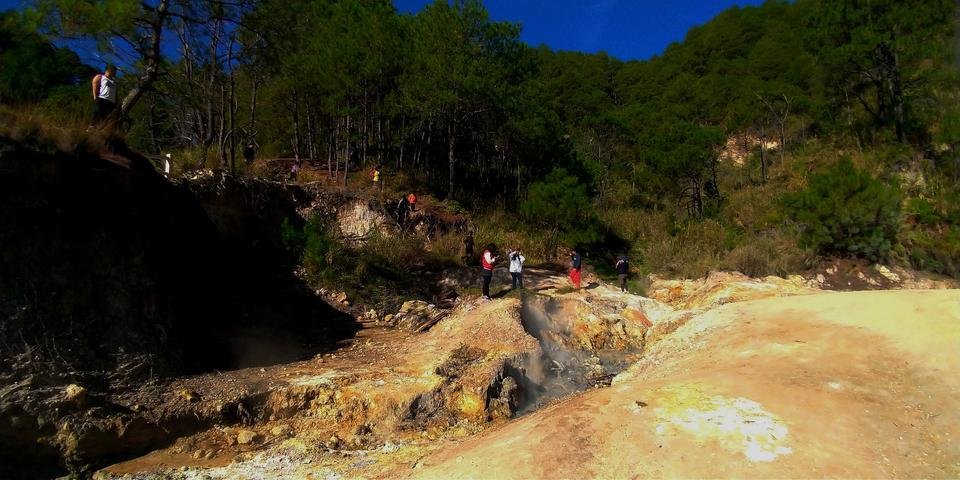 I would have wanted to explore more around this place if not for the smell. After taking enough photos, we then left the place. They said there is another hot spring further up north. Maybe one day we can go visit that too.
Belsing Falls
Belsing Falls is located at Sitio Bangao. To get there, get off Taal Bridge and follow the river upstream. It is about a 20-minute walk from the bridge. It is a bit tricky getting to this falls because fences were placed across some parts of the river to keep off cows that freely roam around. This is to safeguard the vegetables gardens near the river.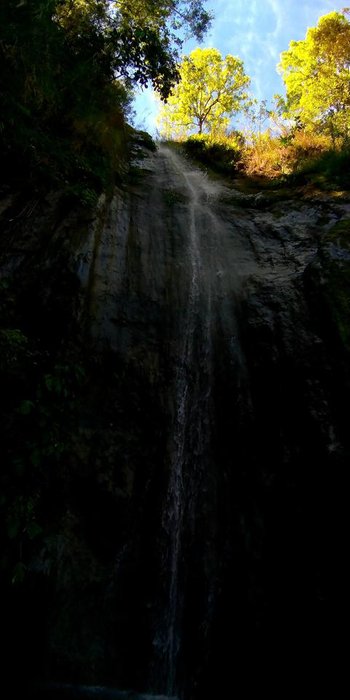 Keep your eye to the right of the river because otherwise, you will miss this sort of hidden waterfalls.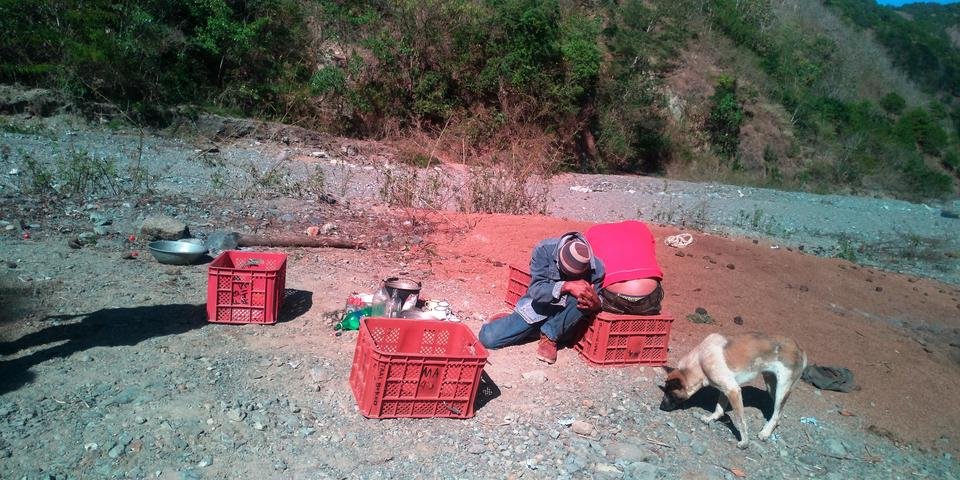 We were only advised by these locals how to get there. They seem to have had a drinking spree since God knows when but thankfully they were sensible enough to give us directions and they seem to have no plan of stopping. There were still unopened bottles of gin waiting to be shared among them. We were skeptic when they said it is about 20 minutes walk to the falls but we took their word for it and headed on to find the waterfalls.
Before coming here, we did stop by the tourism office earlier and asked directions to waterfalls in the area. They told us about Belsing Falls but no guide is available to accompany us. We took it upon ourselves to consider it an adventure and find the place ourselves.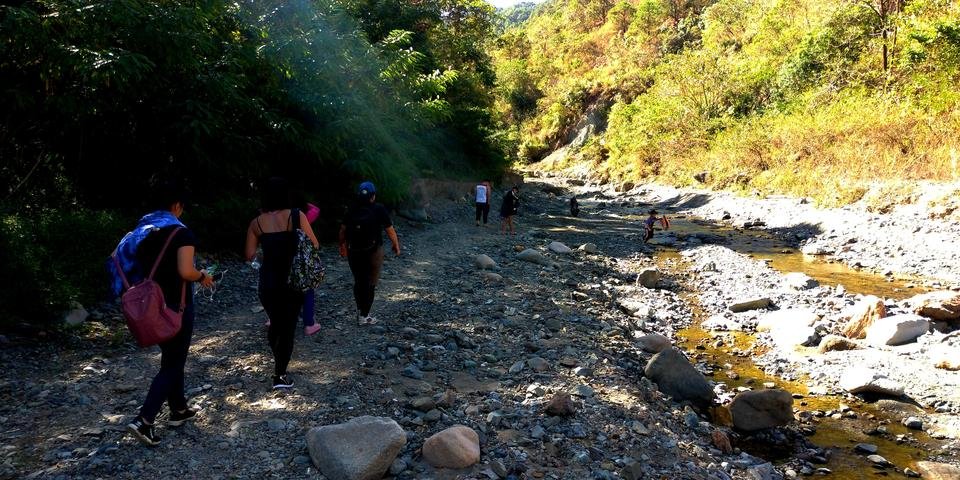 There are small waterfalls along the way. I came across this one and at first I thought this can't be it. I took a photo and moved on ahead.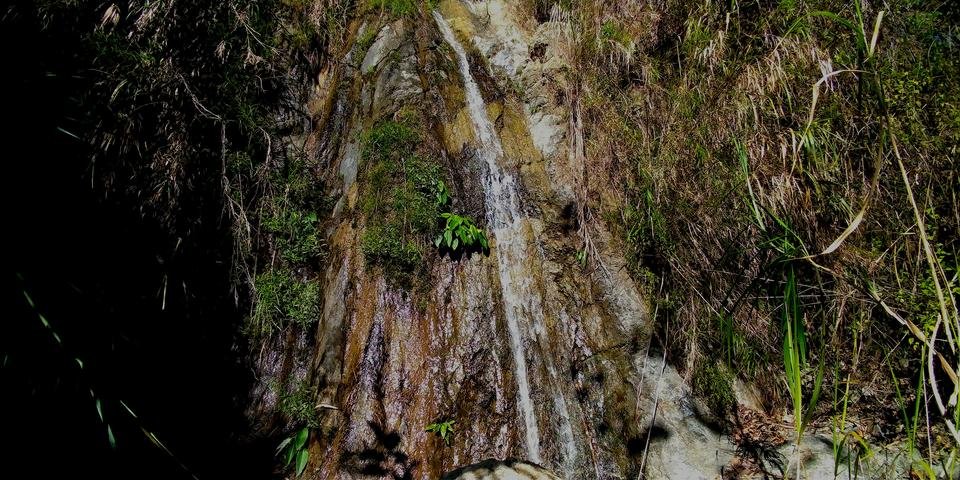 Patches of vegetable gardens can be seen along the banks of the river. This is a tomato garden.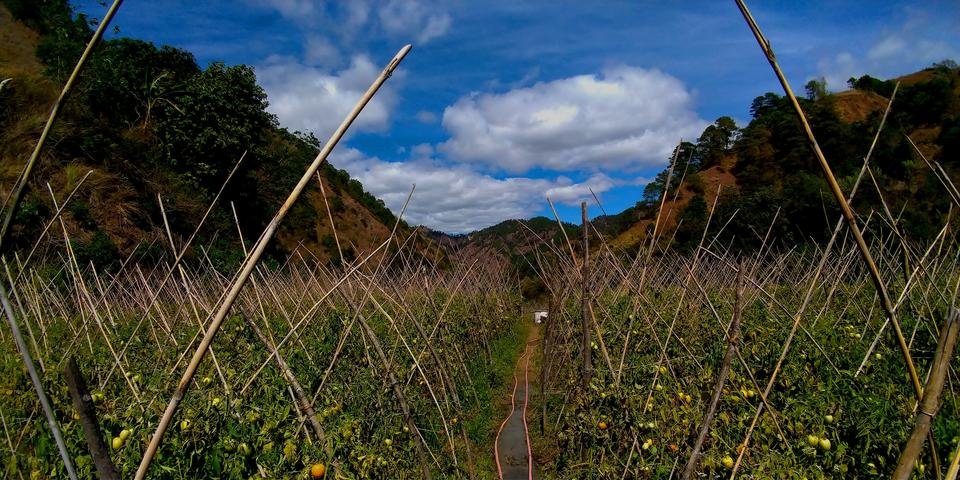 The waterfalls is not that big. It rises about 40-50 feet and the water is not that strong. Even the natural pool is just right for this kind of waterfall. What I like about it is there is a sense of privacy. It seems to be a bathtub made for a small giant. After the scorching hike on our way here, this private shaded natural pool is a refreshing welcome.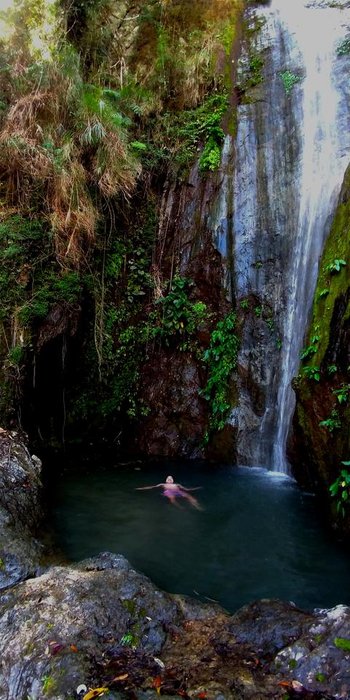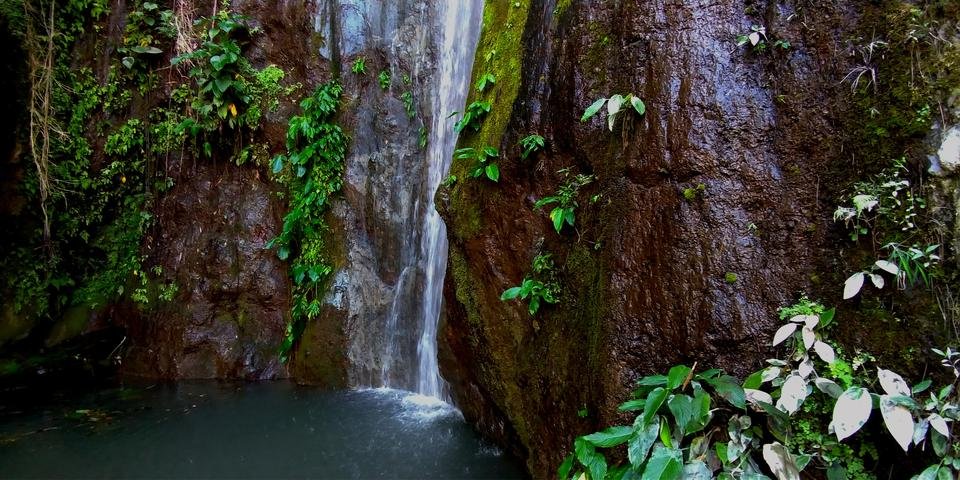 The pool is not even that big. It is probably 5 meters in width and about 6 feet in the deepest part. However, the water is chilling to the bones so that we were not able to stay in the water that long. I did go further upstream to see if there will be other waterfalls but after 10 minutes of walking, I did not come across any so I decided to go back.
We took one final dip in the pool before finally heading back home. However, before going home, we took some side trips along the way.
Jangjang Bridge
This is not for those afraid of heights or hanging bridges.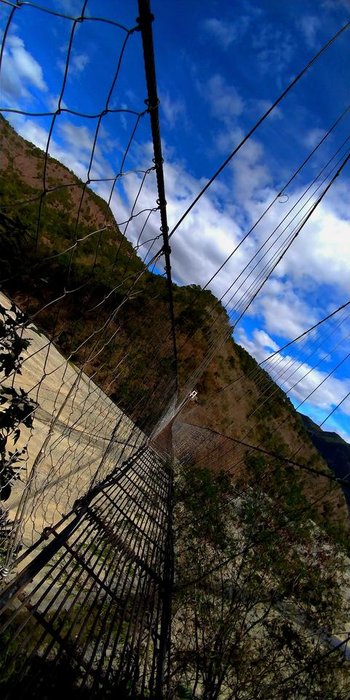 If you want to conquer your fear of heights, try this 290-meter long vertiginous experience at Jangjang Bridge. Hanging bridges are common here in Benguet and Jangjang bridge is one of the longest of them all. This is located behind an eatery so it is a nice stopover as well to take a rest and refresh yourselves and take pictures at the bridge and dare yourselves.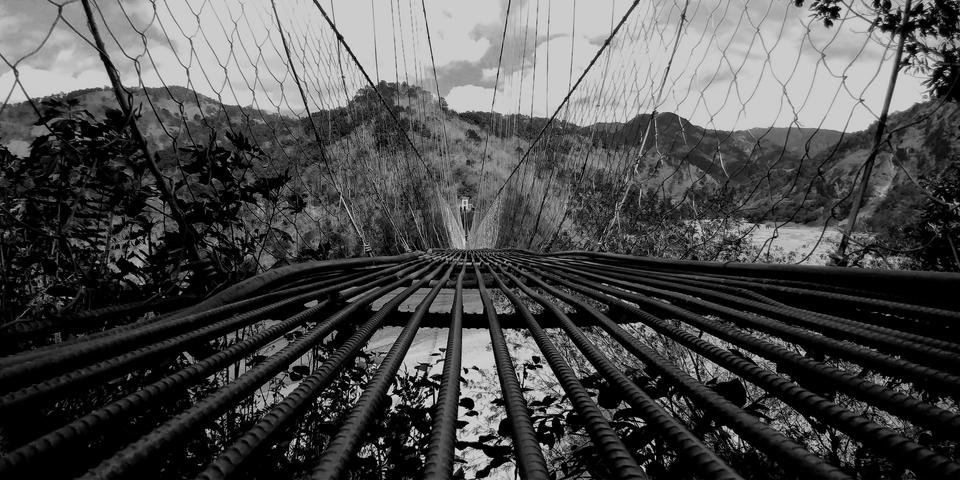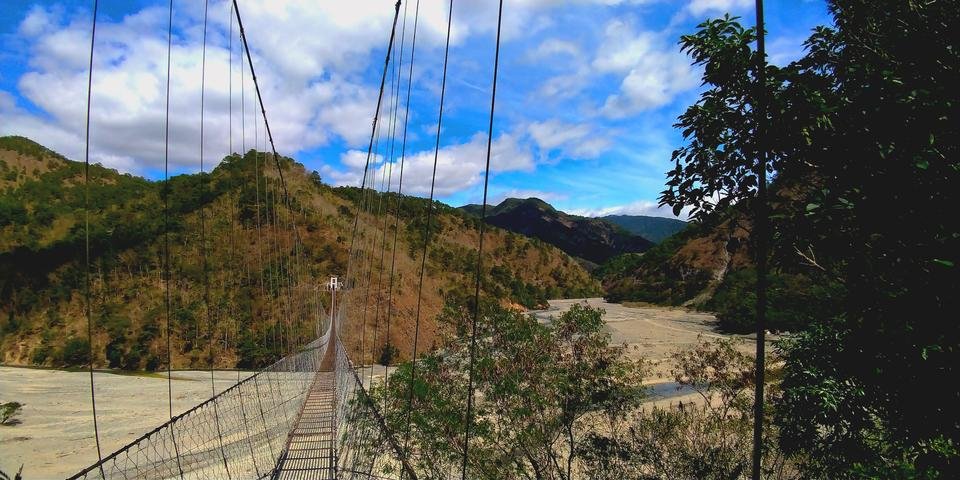 The bridge is nestled in a picturesque view of Bokod. The mountains and beautiful sky gives a great background and backdrop.
Ambuklao View Deck
Check out my earlier post about Ambuklao Dam.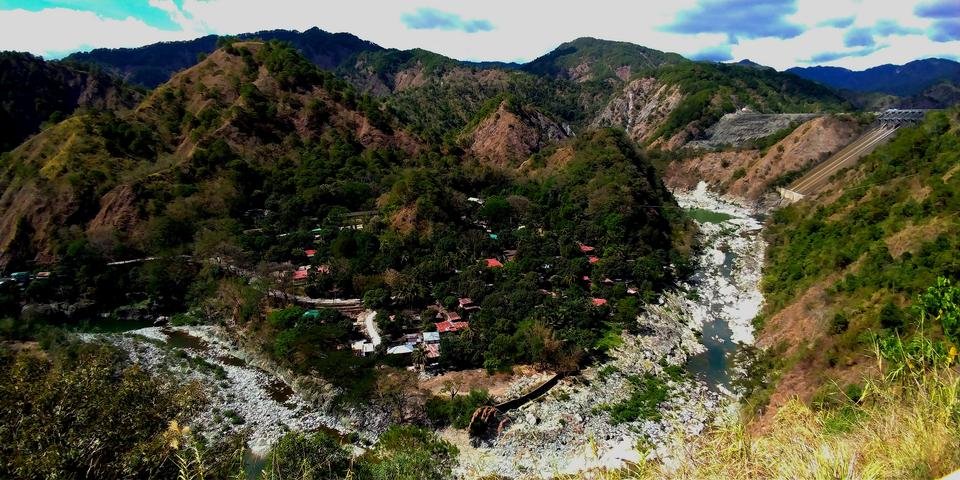 Bokod is where you can find some of the dams of Benguet. Two of them are located here in Bokod namely Ambuklao Dam and Binga Dam. Agno River is the water system that powers these two dams. Ambuklao Dam used to be the highest dam upon its construction. These dams are both managed by Aboitz.
Stopping by the view deck, you can see Ambuklao and Ambuklao Dam to the right. Even from afar, you can see how big the dam is.
Mini stores are located below the view deck and across the road from it. Some even sell fresh tilapia (cichlid) which is one of the industries in this municipality and source of livelihood to the locals.
Ranch Terrace Restaurant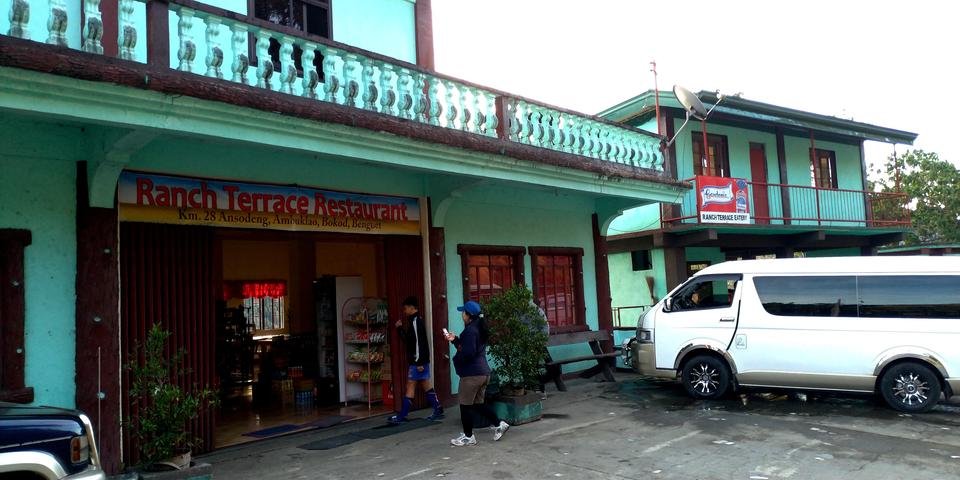 Along the roads of Bokod are restaurants and stopovers and one of them is Ranch Terrace Restaurant. It is no wonder that you find lots of them along the road. Traversing the winding Ambuklao-Vizcaya Road can be tiring. Also, the influx of hikers to mountain ranges just like Mt. Pulag gave business opportunities for establishments such as these restaurants.
You can freshen up in these places and relieve yourselves. The roller coaster road can be tough for your vehicle so watering areas are available in these stopovers as well.
Points of interests for places to hike can also be seen in this billboard at Ranch Terrace. it also advises you what to do before hiking to these peaks.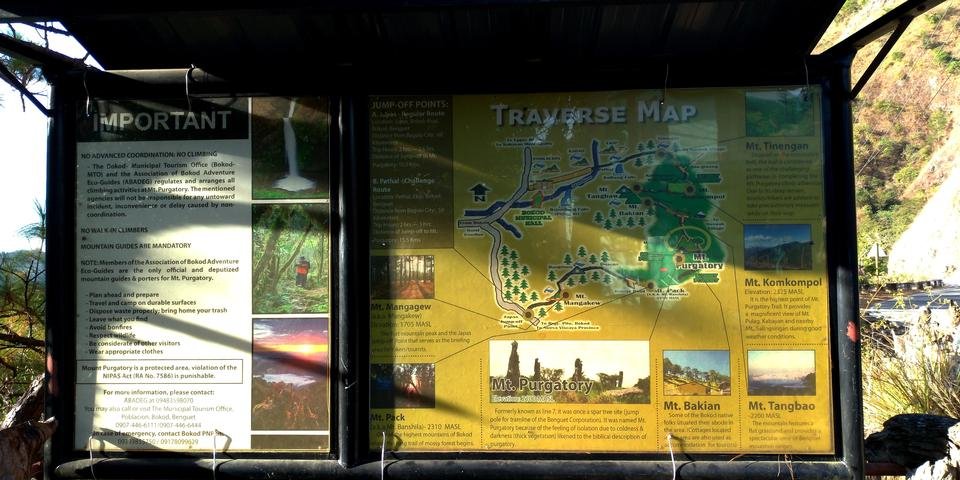 Remember to always be a responsible tourist/hiker.
Leaving you now with this video. Enjoy!