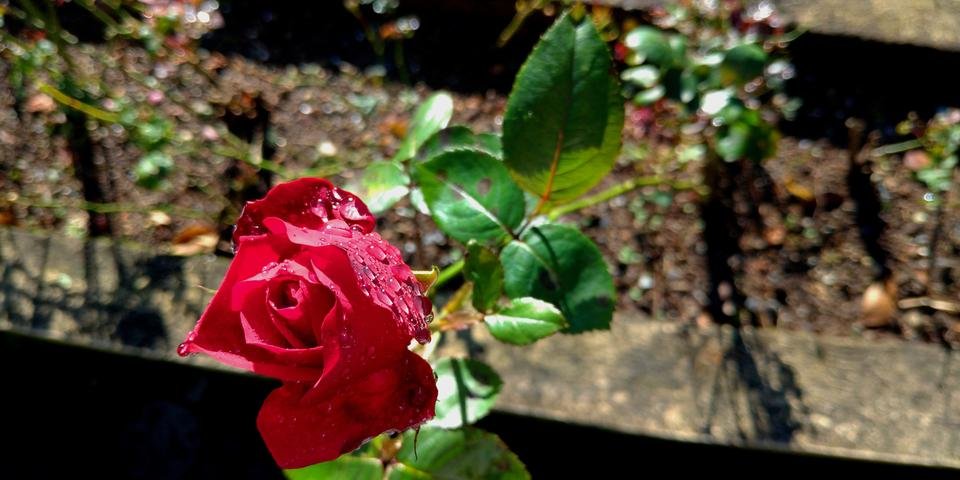 Burnham Park is Baguio City's famous park and the largest spanning across almost 33 hectares (around 81 acres) earning it's title as the mother of all parks in Baguio City. It is just a few steps from the city center, surrounded by hotels and restaurants and the city market. It is just a few steps away from city hall and schools and universities. It is near jeepney and bus terminals. It is therefore a place where everybody can spend a time their time. It does look like the city was built around this park. It is easily accessible as every public park should be.
Baguio Meadow is the name of the land where Burnham Park is now.
Burnham Park took its name from the American architect and urban designer Daniel Hudson Burnham. He planned the design of the city including Burnham park. He envisioned and built a place where you can take a break from the city's hustle and bustle. He knew the importance of having a peaceful spot amidst the chaos.
It is but proper to erect a monument of Daniel Burnham in his honor and to acknowledge his visionary plans of a mountain resort here in our country as well as acknowledge the amity and mutual respect between US and the Philippines. This was constructed as approved by both local and national sectors involved. This was inaugurated in December 1992.
This memorial welcomes park goers as it stands within Rose Garden in front of the main entrance to the park. (Of note, the main entrance of the park fronts Rizal Park.)
Rose Garden is being utilized also for bonsai competition which happens every Panagbenga Flower Festival. Panagbenga is Baguio City's main festival that happens every February. Sometimes it is extended until the earl parts of March just like what happened this year where it ended last March 10. It was also the site of the city's art festival some five years or so ago.
It is also here that the city puts up a Christmas tree every year and placing it at the center of the garden. The tree is a beautiful touch and one that we look forward to every season. They come up with different designs each year. This time around, they turned that into the first Panagbenga Tree. This is another first for the city. Panagbenga Festival has been running for 24 years now and it is only now that we have a Panagbenga Tree.
There are also three water fountains that delights revelers every night because it showcases a dance of lights.
Although majority of the flowers planted here are roses of different kinds and colors, every now and then different kinds of flowers are planted in some areas which give more beauty to the place.
To the right of Rose Garden is the Orchidarium. Here you can find different flowering plants, ornamental plants, potted plants, bonsai, cut flowers, seeds and some trees for sale. Other than those, you can also find gardening stuff you need such as different sizes of pots, soil, some tools, etc.
Festival season or not, this is a popular spot for you to choose and buy plants that you want or like. During the flower festival, each stall beautifies their area even more.
One thing I noticed is that this area is no longer frequently visited since flower vendors were allowed to sell in some parts of the park/city more accessible to people and in plain view to the public. These vendors not only sell cut flowers but also ornamental plants.
This move made it more convenient to the buyers.
Burnham Park is designed as a green space , to have as much green as it can possible get. Therefore, green spaces, pocket gardens of flowers and trees were placed and planted in between and within sections of the park, perfect for a picnic. Trees such as pine tree can be seen here especially bottlebrush which surrounds the Burnham Lake.
Burnham Lake is a man made lake or lagoon is within the heart of the park where different kinds of rowboats are for hire. Different boat owners rent their boats for every hour rate or unlimited boating rate. Some of these owners even gave donations to the city for the rehabilitation and improvement of the lake especially repair of the water fountain and replacement of its pipes. Because of algae, silt and mud, it underwent dredging in 2013. The lake is said to be 10 ft deep. In it swims fishes like koi and tilapia.
If you are not into rowboating, you can leisurely walk around the lake under the shade of trees and you can take rest in any of the chairs conveniently situated along the paths.
Biking areas are located near the lake where bikes are for hire. Bike rentals used to be an hourly rate but just like the boat rentals, they now offer an hour rate and an unlimited rate. Your Baguio experience is not complete if you did not ride one of the bikes.
I took an early morning walk in this park so the biking area is closed at this hour. However, each morning, different areas of the park is being utilized by zumba/aerobics lovers. There are several teachers and you can choose which group you want to go. Even before the zumba craze, there were a handful of people doing aerobic exercises. Now, you can see them almost filling up the park.
Young and old alike can be seen working it out in time with the music. I wonder how they can go with the rhythm since groups are just beside each other and different groups have different music. I guess they just have to watch and follow the leader.
Across the lake to the right is the children's park and Ibaloi Park. The children's park need proper rehabilitation and need more facilities. They did improve it by painting the slides and swings, added a pavilion, etc. I remember when I was a kid there were more swings, slides and other facilities in this section of the park.
To the left of the lake across Lake Drive is Melvin Jones. It is a soccer field where different events aside from soccer is being held. It is the venue for concerts, political/nonpolitical events, etc. It is also where floats during the Panagbenga are parked and displayed for the public to see up close after the parade.
Stages stand opposite each other to be used as it is deemed proper. The stages are designed after the houses of the Cordillerans during the earlier times. The walls engravings depict the life and culture of the Cordilleras.
There used to be several wall engravings such as this scattered around the park which tells of the way of life here in the Cordilleras. I remember even trash bin holders were Cordilleran inspired. Unfortunately, only this wall survived.
Next to the lake is a picnic grove and in the middle is a skating area. However, it is now under renovation. They also installed a mini amusement park there. Aside from skating, there is also an area for table tennis. Also, this houses one of my favorite places to eat, Beggang Restaurant. Other restaurants within the park are Solibao and Ganza each located on either ends of Melvin Jones.
Next to the skating rink and in front of the children's park are the Burnham Park Office, City Library and a business center where souvenirs and bags are sold. It also houses another food establishment.
The athletic bowl is the southernmost part of the park and it is where we end our tour.
The newly refurbished track area is open daily from 5:00 a.m. to 6:00 p.m. Rates vary and depends on what category you belong. Regular users are charged 25PHP. Government employees and students are charged 10PHP. Seniors, PWDs and Baguio athletes can use it for free. Also, there are designated lanes for athletes alone.
To the end of athletic bowl is a pool also with corresponding fee. In summer, swimming lessons are offered here but I am not sure of the fee now. Near the entrance is a tennis club and behind that is the nursery.
All in all, the park is always busy. From early in the morning, joggers, walkers, aerobic exercisers, and athletes populate the area. I was surprised that the boating area was opened this early. I would like to give credit to those who maintain the park. They are not enough because as more people come to the park, the more it needs cleaning and the crew do their best.
As the day goes on, more and more people come to the park. Vendors and peddlers do their business anywhere the park, too. Most of the times, market encounters are being put up in places enough to accommodate these businesses which in turn destroys the park. Proper regulation and measures should be strictly implemented. Proper garbage disposal is easily overlooked and the cleaners cannot cope up.
That is why I give credit to them for they do whatever they can to keep this place clean and green and beautiful.
The city is slowly but surely becoming a no-smoking zone. Also, they just recently passed an ordinance that there should be no PDA in the children's park. The park is a place for lovers as well and some are having a good time in some not so hidden areas of the park. They keep passing ordinances but it is not being implemented really.
Come and visit Burnham Park. Sit and play chess in one of the picnic tables after a picnic. Continuous rehabilitation is being done to the park and I hope to see how it becomes in a couple of years. Burnham Park can be accessed from Harrison Road or Kisad Road.