Traveling to different countries and cities, my husband and I must definitely try local authentic dishes. Knowing this, the friends we visited in Sofia invited us to a restaurant for dinner. It was a restaurant "Hadjidraganov Houses". The restaurant selection was really good!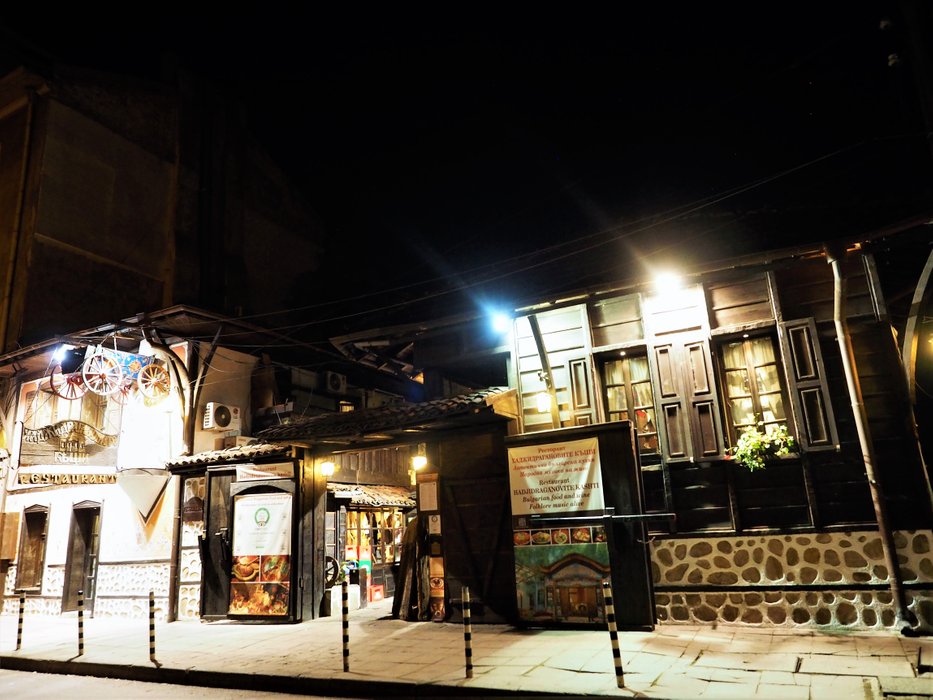 I was impressed, it looks like an ethnographic museum.
Restaurant Hadjidraganovite kashti is relatively close to the center of Sofia. These are four restored houses of 1866, from Melnik, Zheravna, Bansko and Koprivshtitsa
The houses are united by a common courtyard with a beautiful Summer Garden. Restaurant of authentic Bulgarian cuisine, what we were looking for!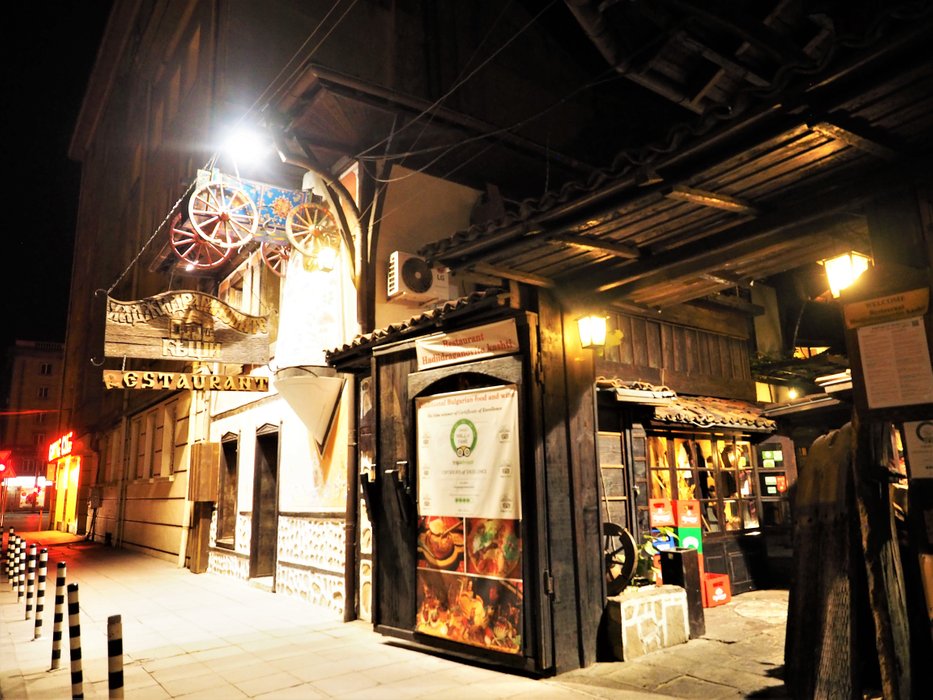 So let's go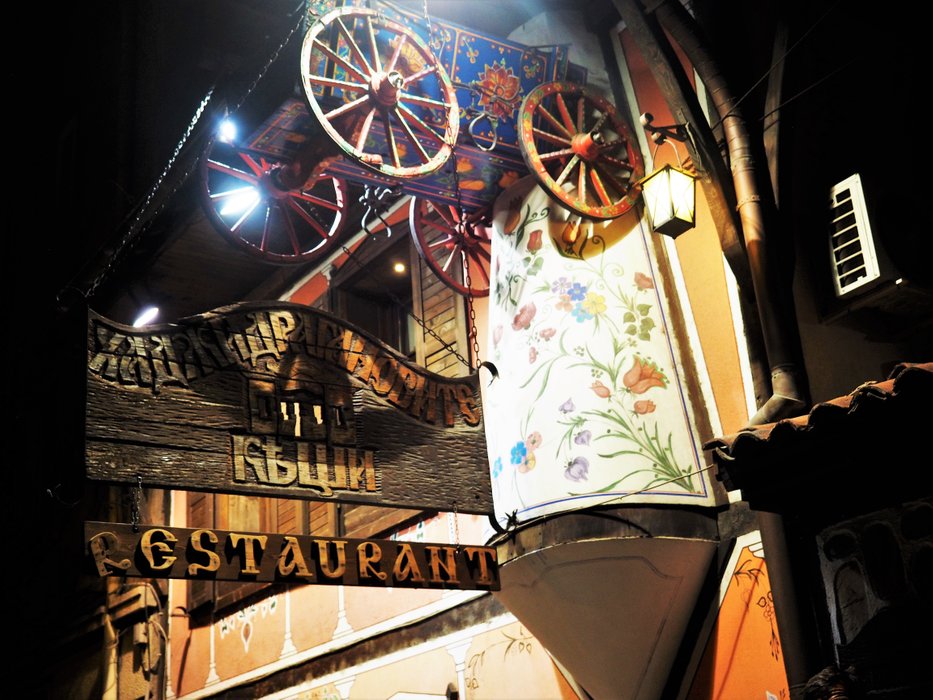 The restaurant occupies a large area and is divided into many halls, decorated in a style inherent in different regions of Bulgaria.
The story goes about a certain Haji Dragan who lived a hundred years ago. He traded in wool and fleece, traveled around the country for many years, staying in different cities.During the trip, he was impressed by the beauty of the Bulgarian houses, each of which has its own appearance and style. He came up with the idea to assemble such houses in Sofia. Haji Dragan called the craftsmen and organized a competition for the construction of a better house. .
Haji Dragan's dream came true. As a result, each of the houses has its own appearance and unique architecture. The interior is decorated with decorative elements and painted with genre paintings.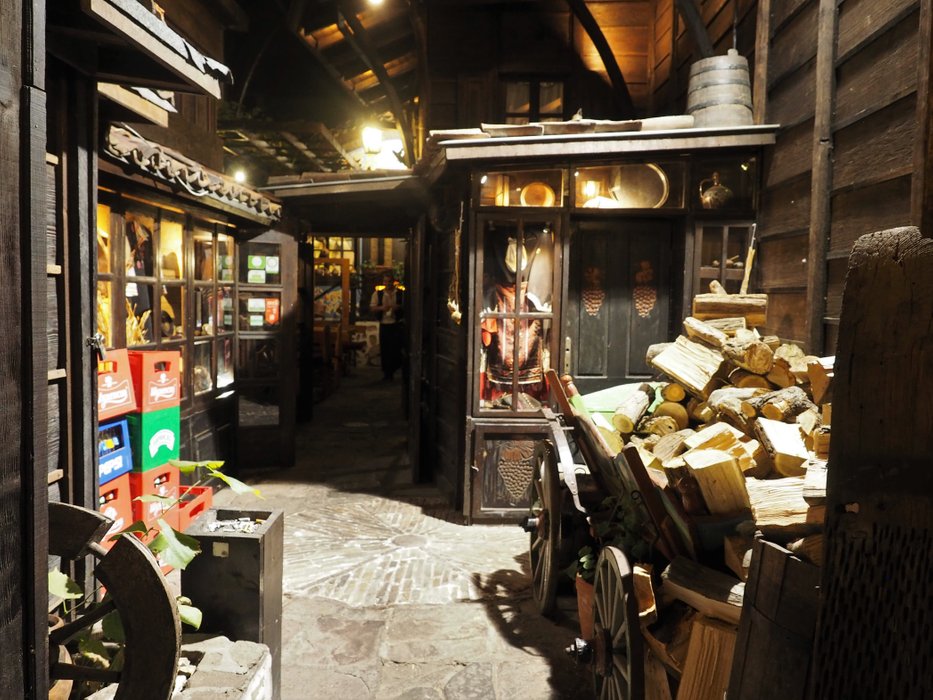 So, now you understand the name of the restaurant Hadjidraganovite - House of a Bulgarian merchant, built 100 years ago. Several years of work on the restoration and the inner complex of houses was successfully opened in March 2004.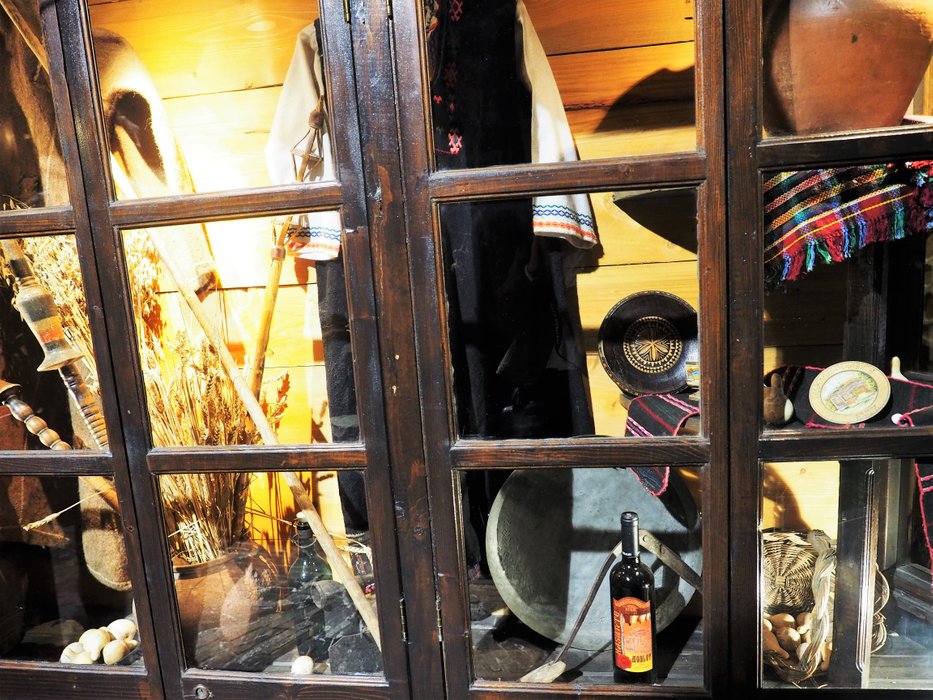 Life style a hundred years ago .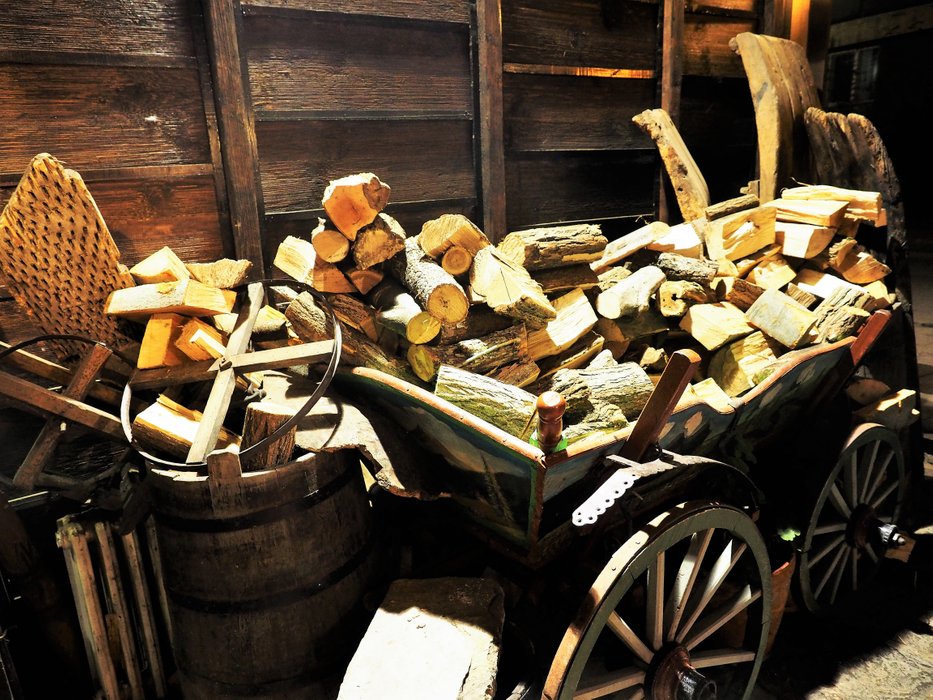 These bells are valid.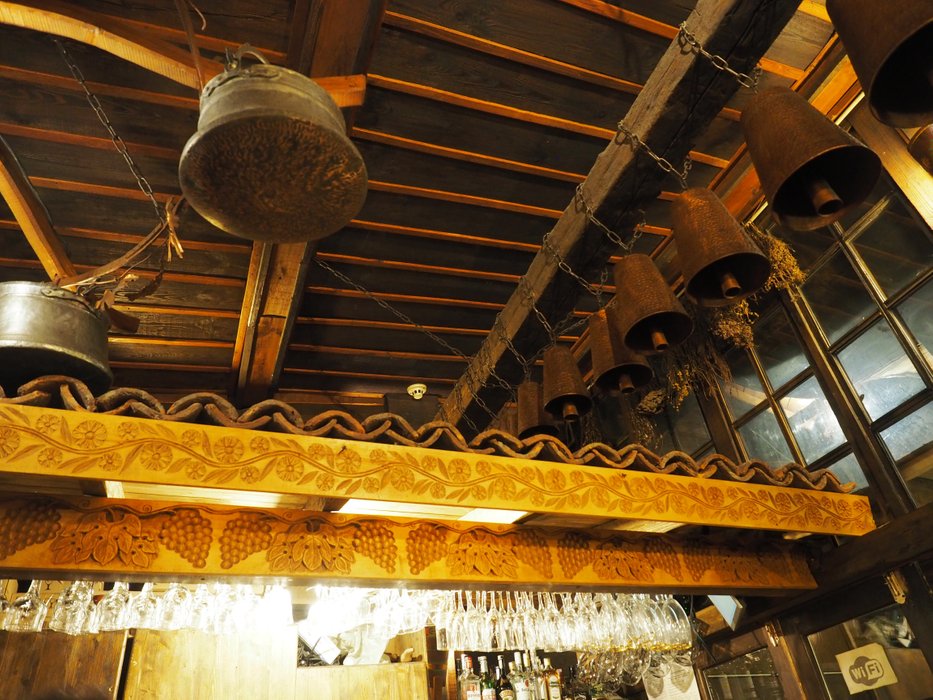 We were offered a rich menu of traditional recipes, complemented by selected Bulgarian wines and brandy. We made an order for 7 people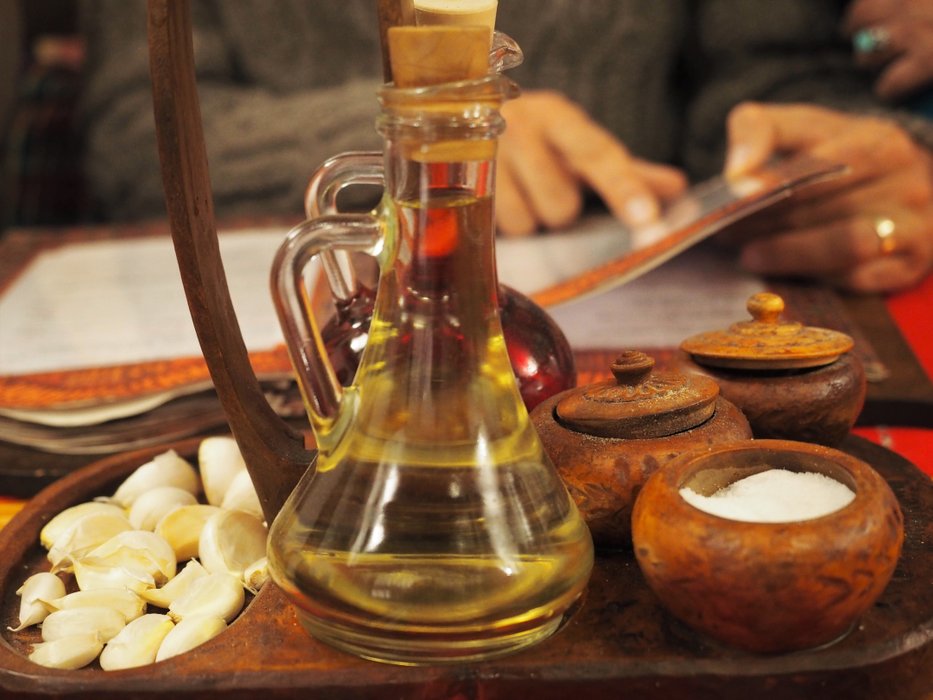 I looked at the interior, and took pictures.🙄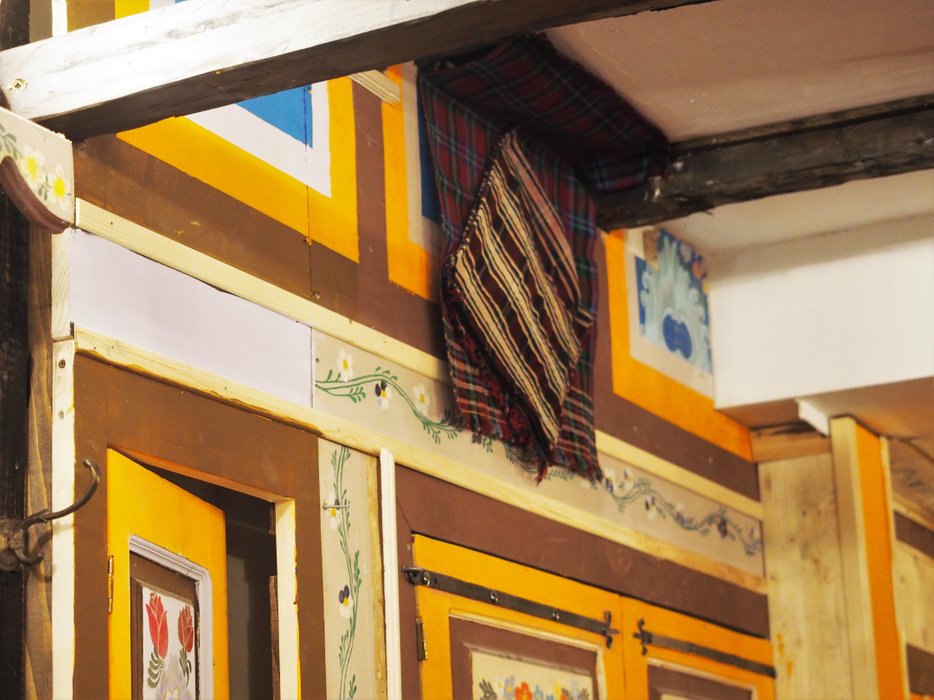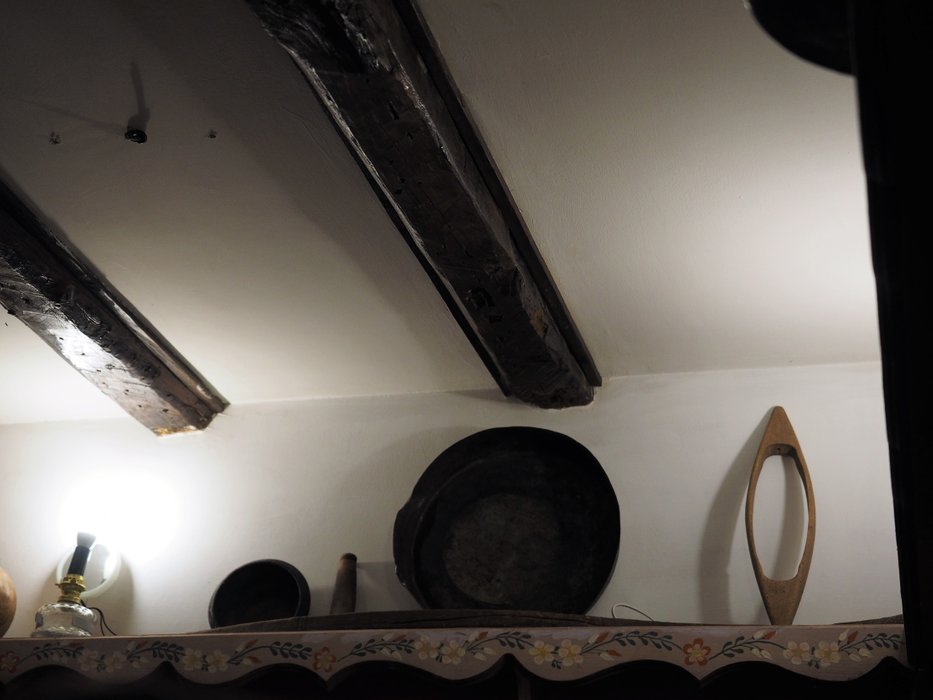 Cozy atmosphere at ho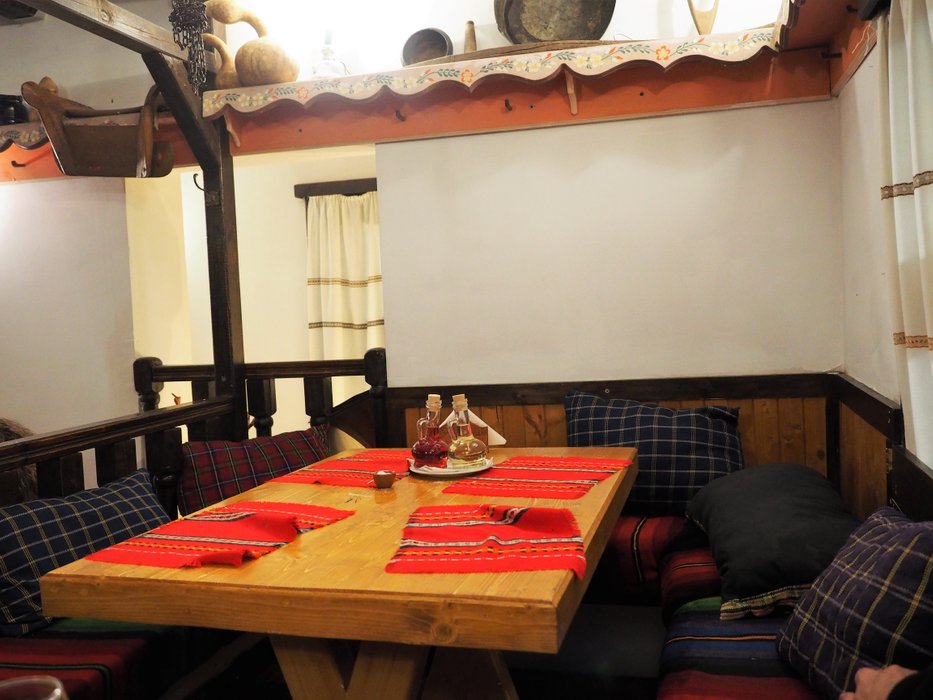 Our order: a plate of 1600 gr. called Unashka Salad - Hero Salad. This is a Shopska salad, and you can also see its composition in the photo: fried pepper, Kalugir salad - eggplant puree (beans, onions, pickles), ham, fresh cheese and olives.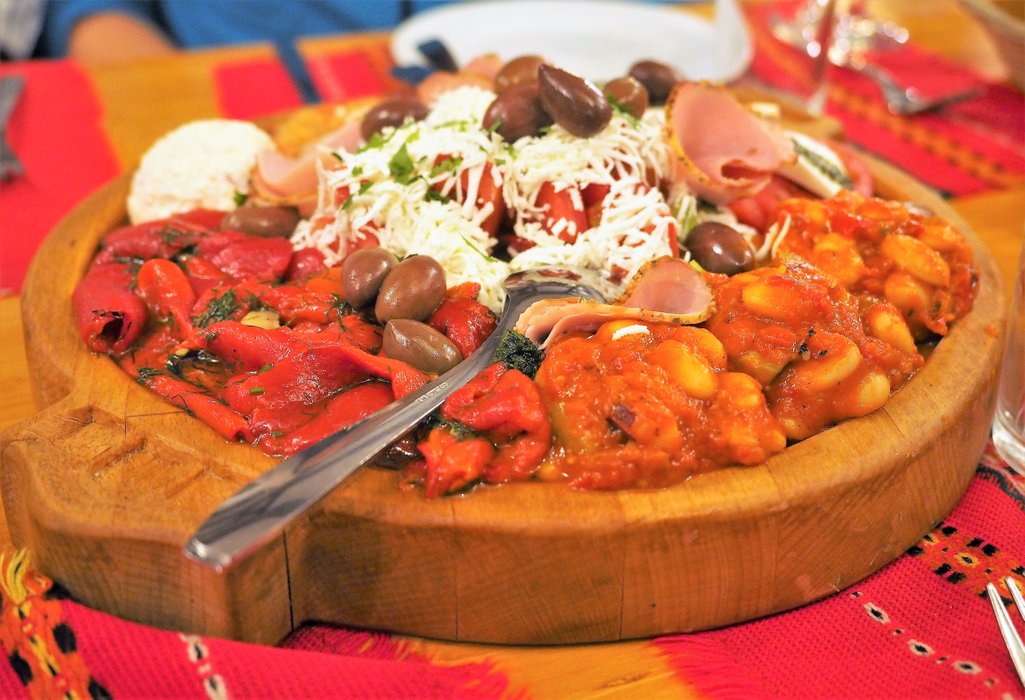 Rakia is a traditional national brandy of Bulgaria. The usual strength is 40%, but homemade brandy can be stronger - from 50 to 60%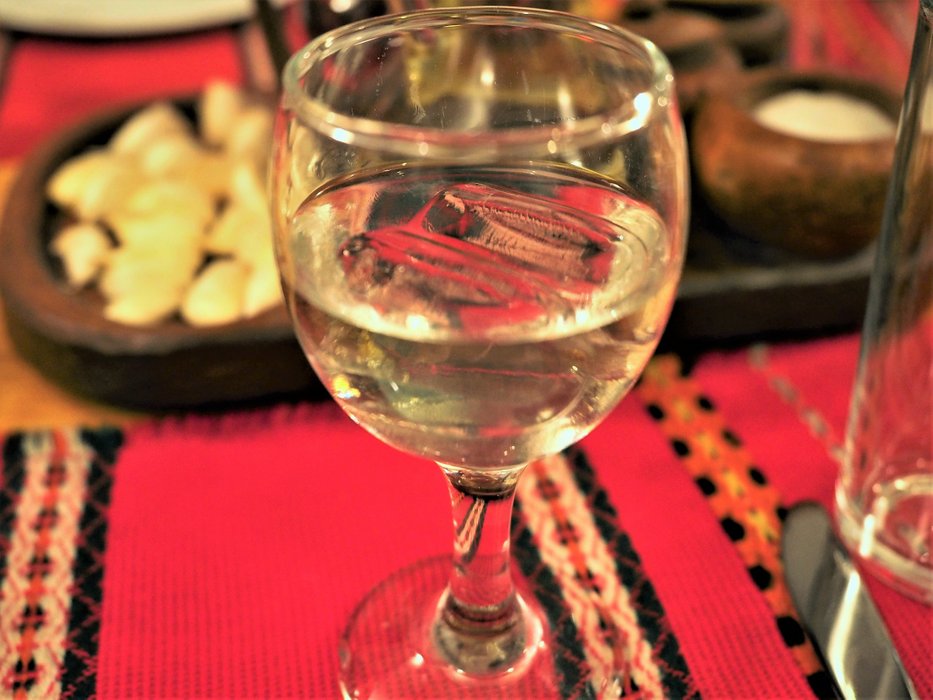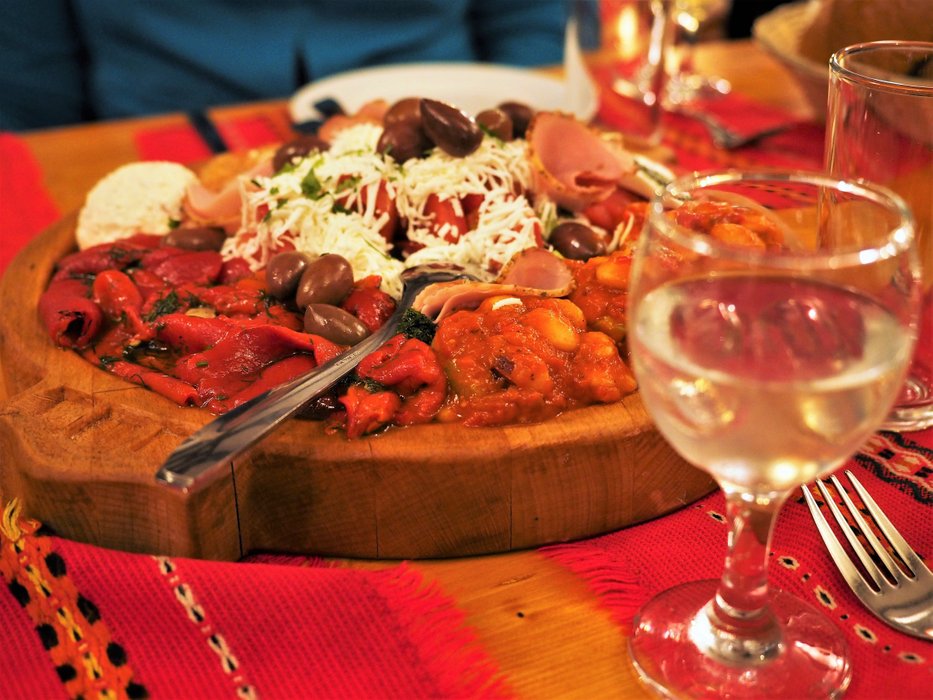 And, of course, different chicken steaks, home-made sausages, chops and meatballs baked on charcoal.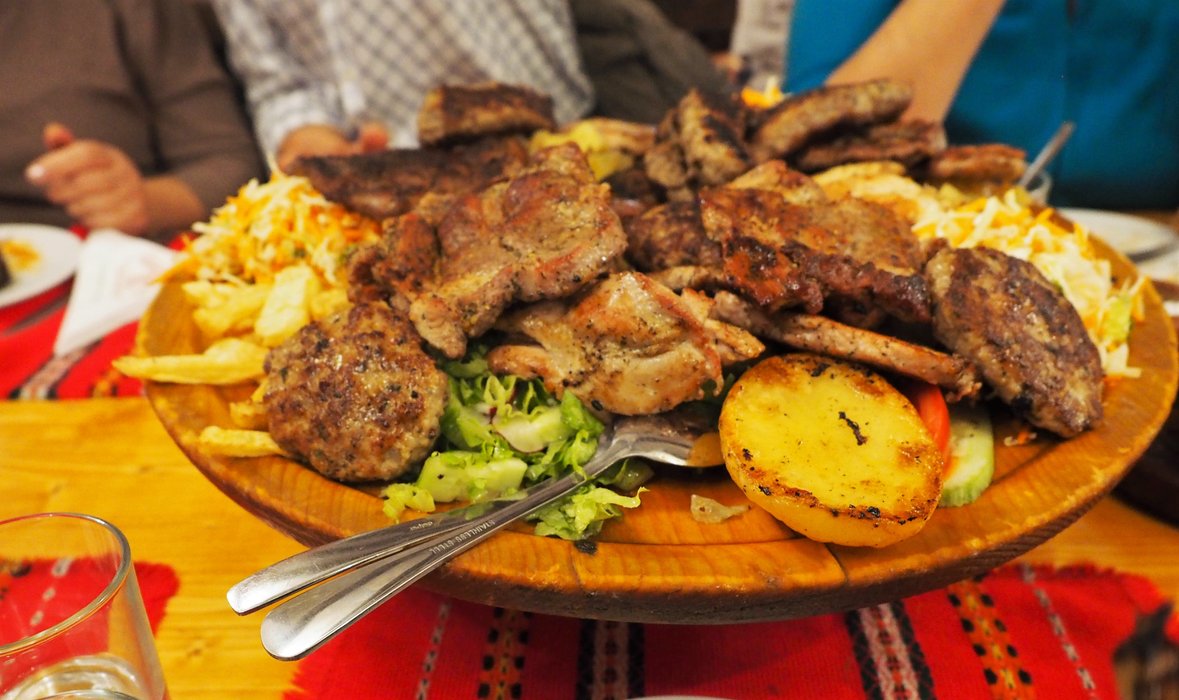 We couldn't eat everything! They packed us food to take with us.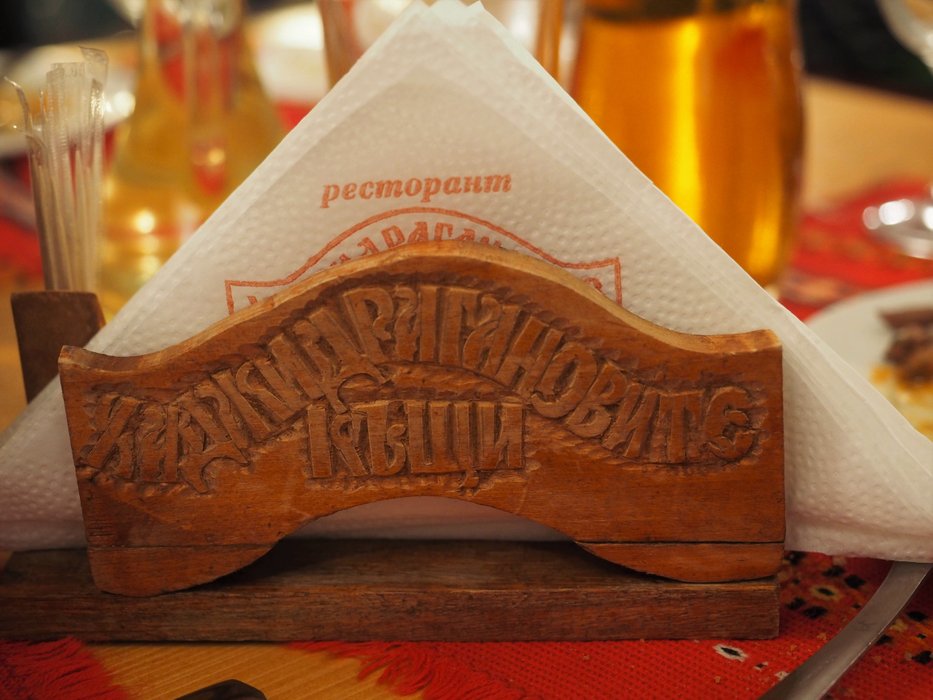 In the evening we listened to music performed by a folklore ensemble. Live music is performed and sung for your good mood!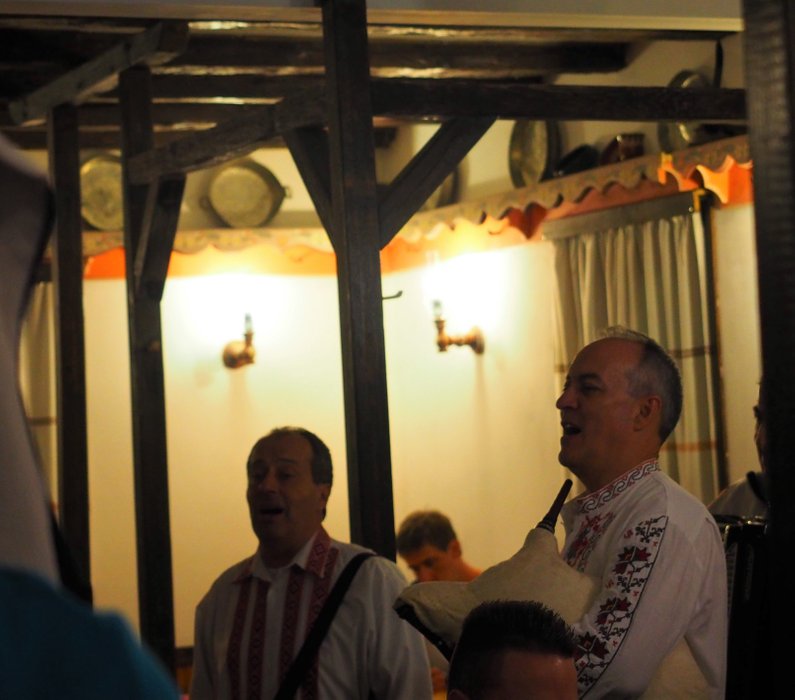 When we were about to leave, I took some pictures. Here are some of the halls.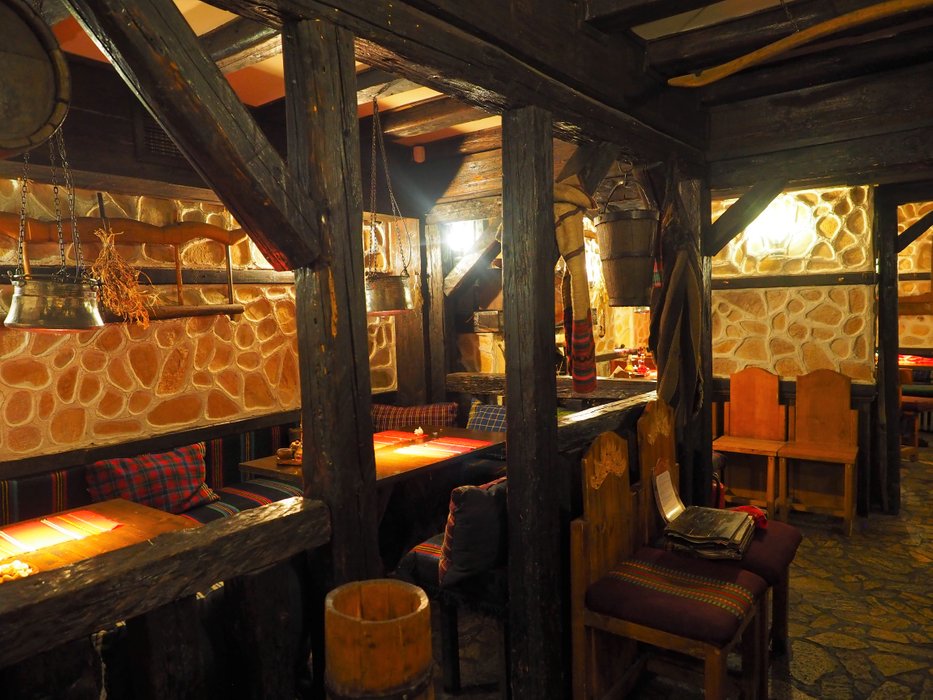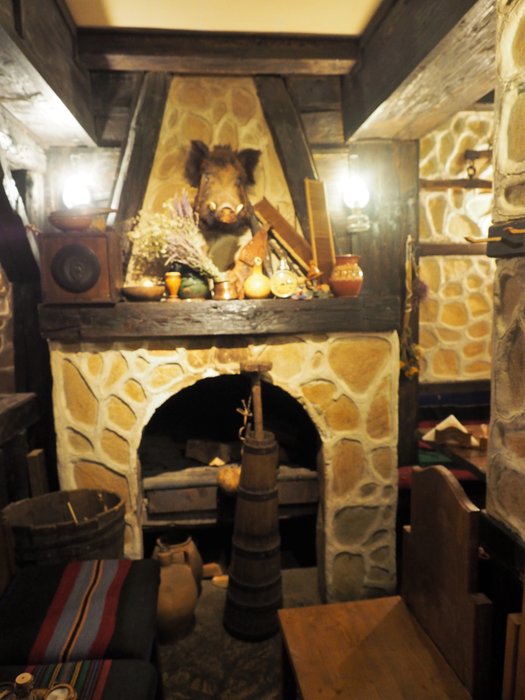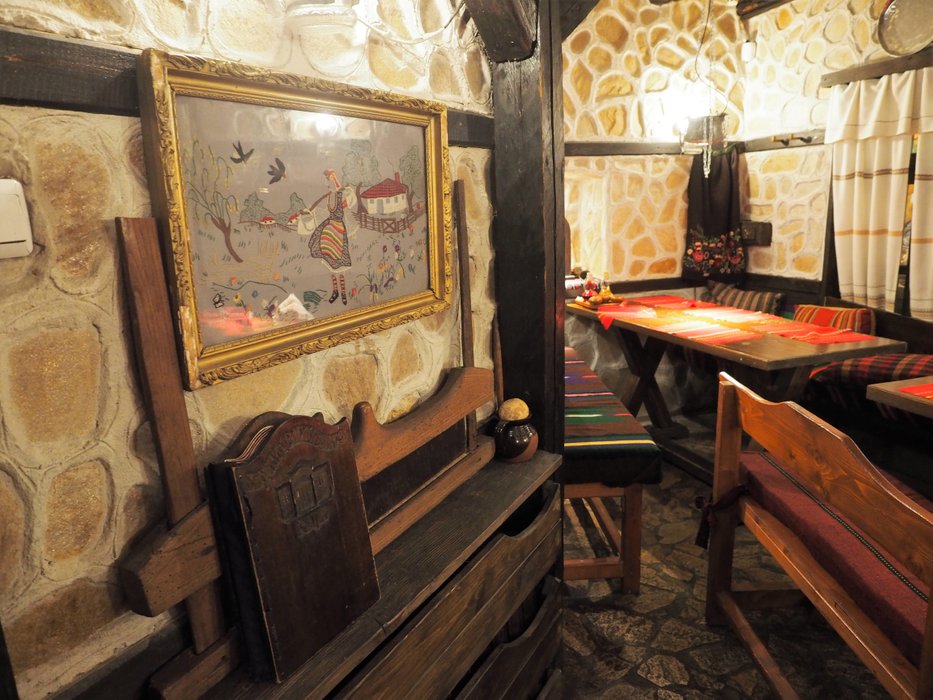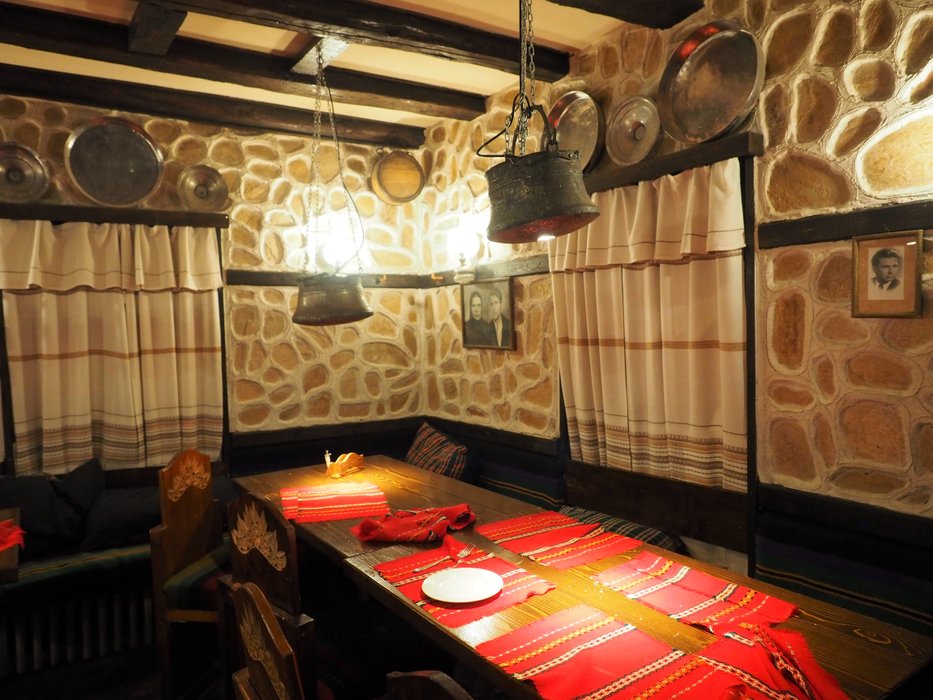 Bansko House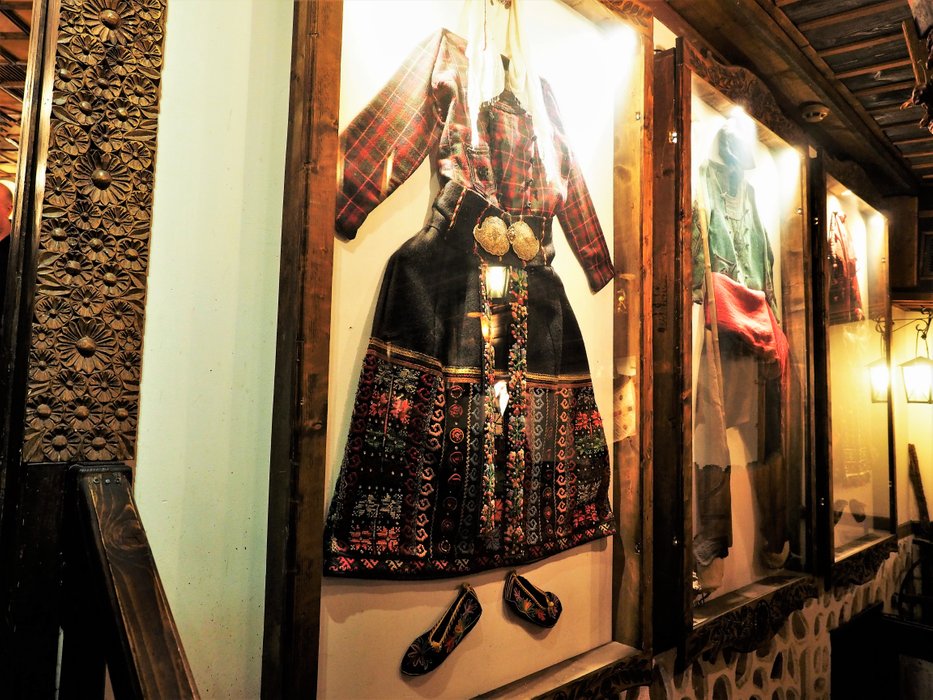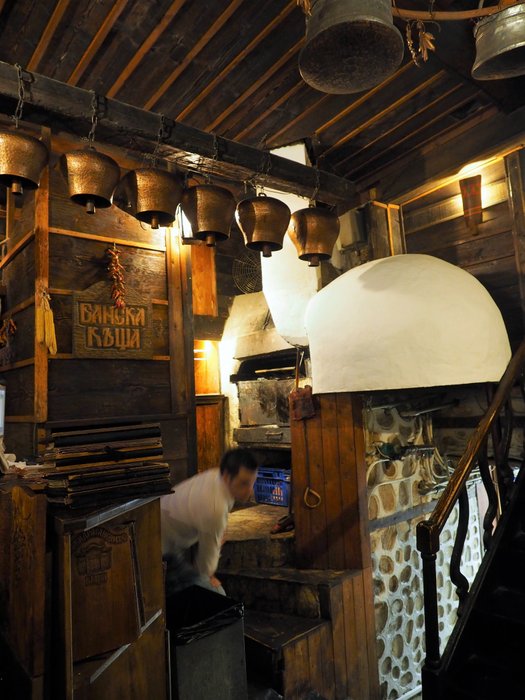 Jeravny House.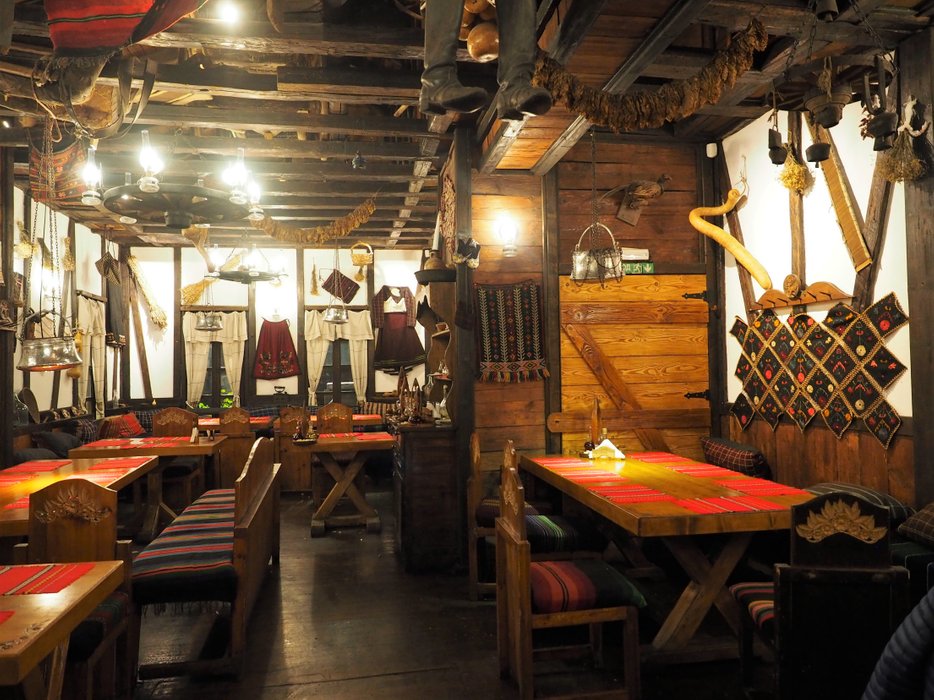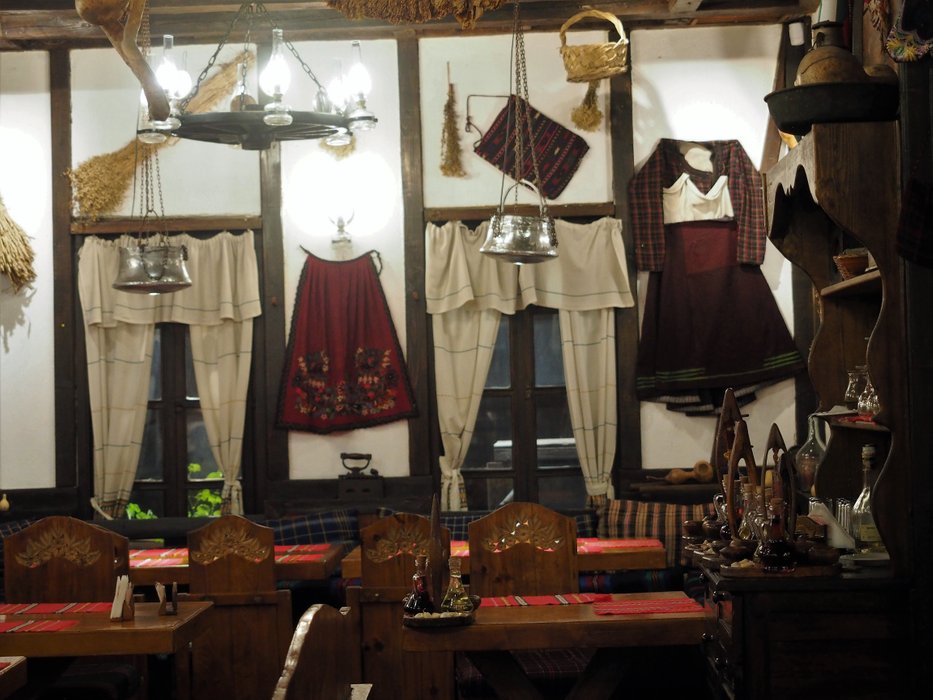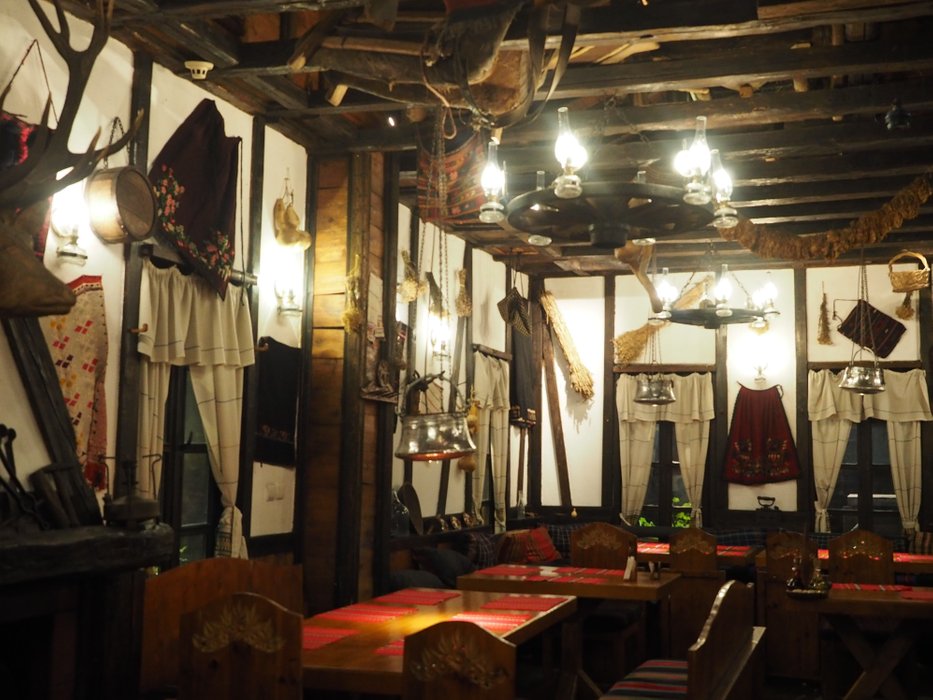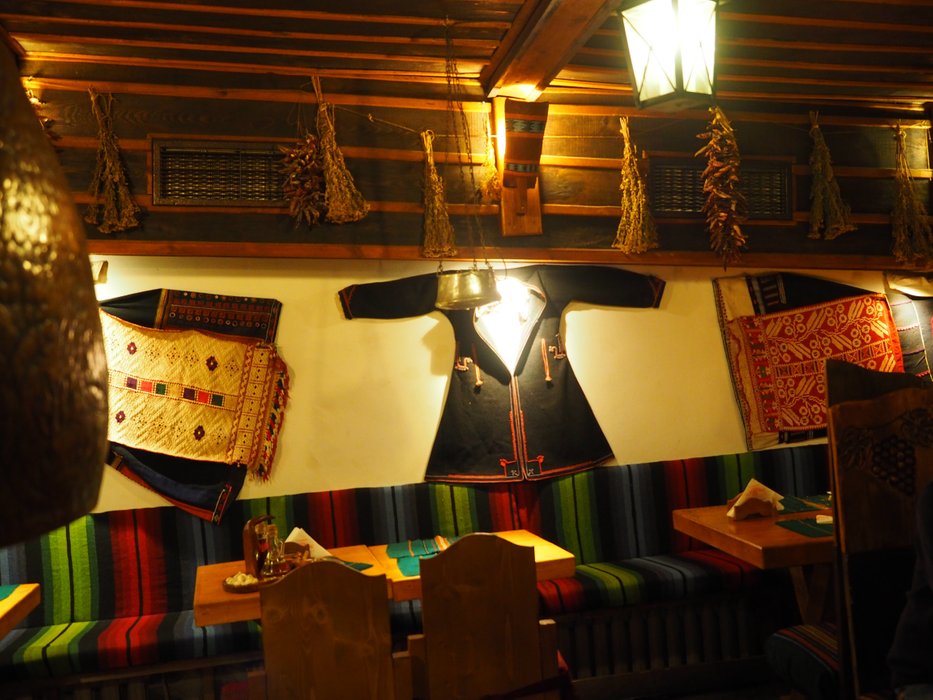 Koprivshitsa House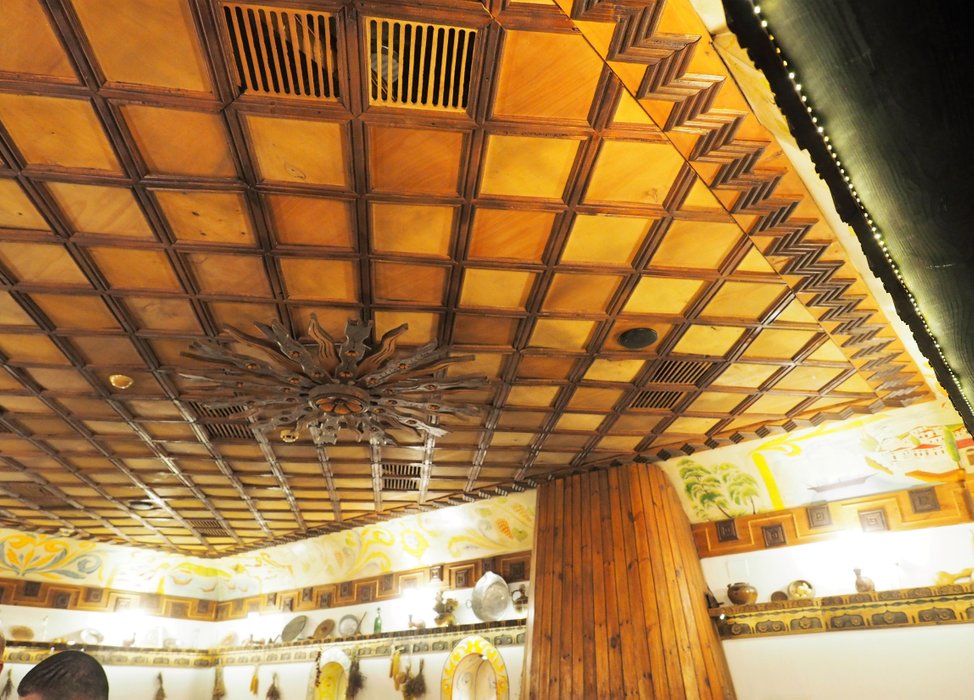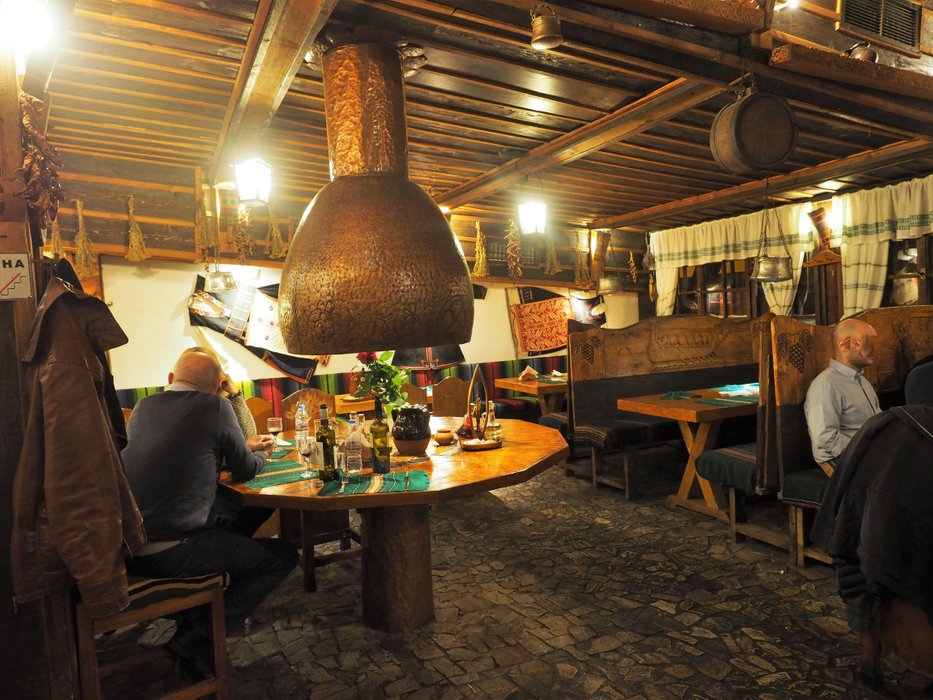 "The wide gates opened to welcome guests, richly treat them with delicious dishes and accompany them with joy and pleasure."

My post for #MarketFriday initiated by @dswigle
Enjoy!
Original photos by @leylar The photos were taken by OLYMPUS E-M1Lens M.Zuiko Digital ED 12-40mm 1:2.8 PRO