Greetings, dear Steemians! Here is the promised second part of my photo travel story about this colorful event!
Enjoying and photographing the famous Xanthi carnival in Greece was on my travel-photo-list for quite some time. This year I was very dedicated to visiting this wonderful and as it appeared later, joyful and colorful festival!
This appears to be the largest carnival in Northern Greece, beginning somewhere in mid February and culminating on Sunday in the weekend in mid March, this year on 10th of March.
Xanthi is really an impressive city, diverse in many many ways. You may know that the official religion in Greece is Eastern Orthodox Christianity however in Xanthi there are few mosques as well. I managed to get few photos from the city itself as well.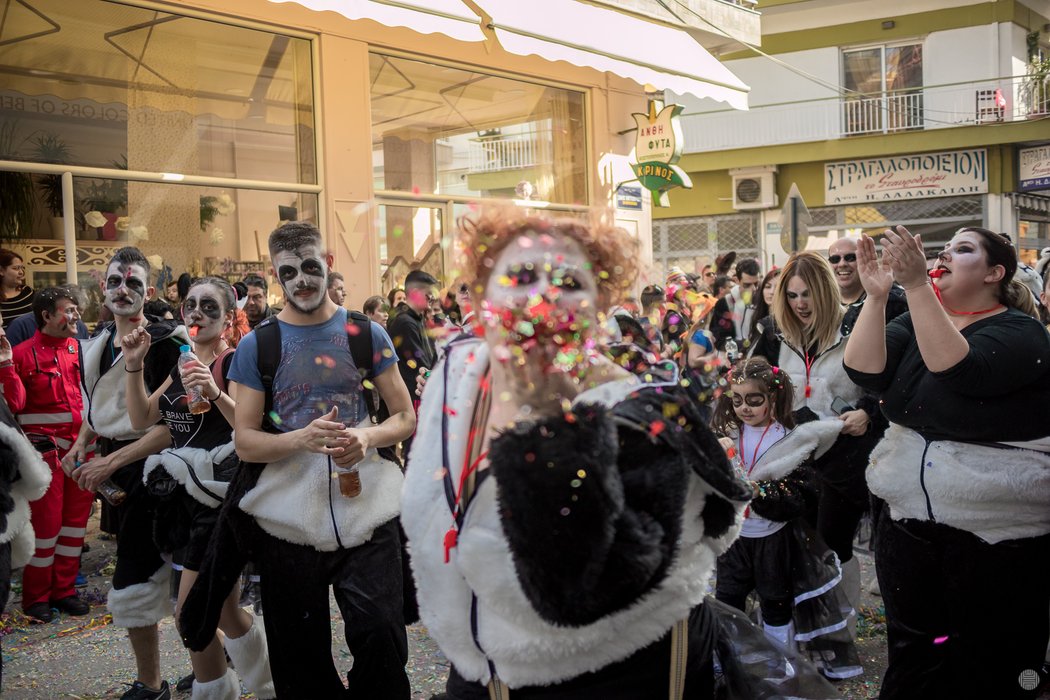 A lot of action happened that day. My face was finger-painted by the carnival participants, I had confetti on my head and my legs... I better not describe their condition at the end of the day!
---
One colorful and noisy group is approaching us as I am laying low to capture a different perspective.
My friend gets her face painted as well, despite her heroic efforts to avoid this few times. :)
Don't avoid my eyes! And don't forget to smile!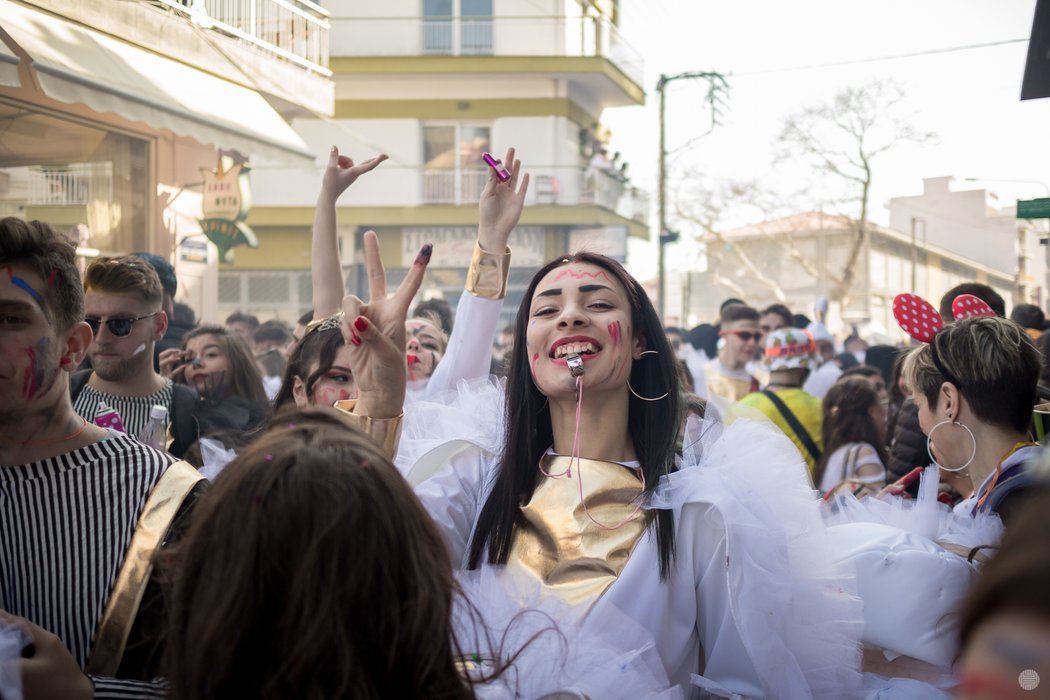 So many happy faces and thousands of smiles in that day!
---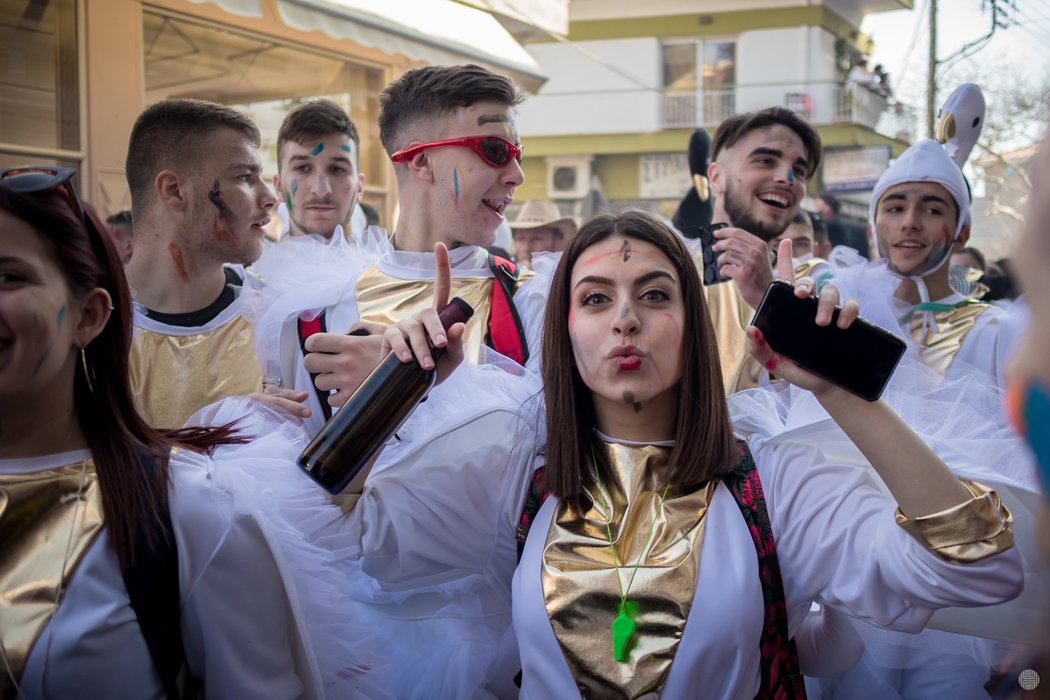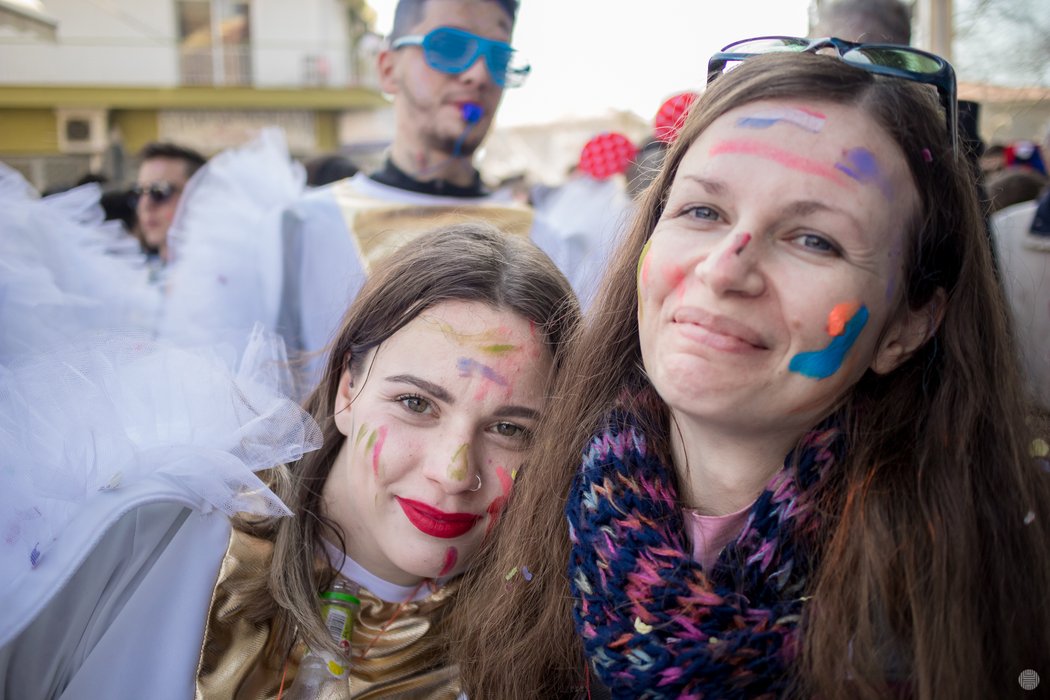 The finger face-painting of the audience seems to be the trade mark of the carnival.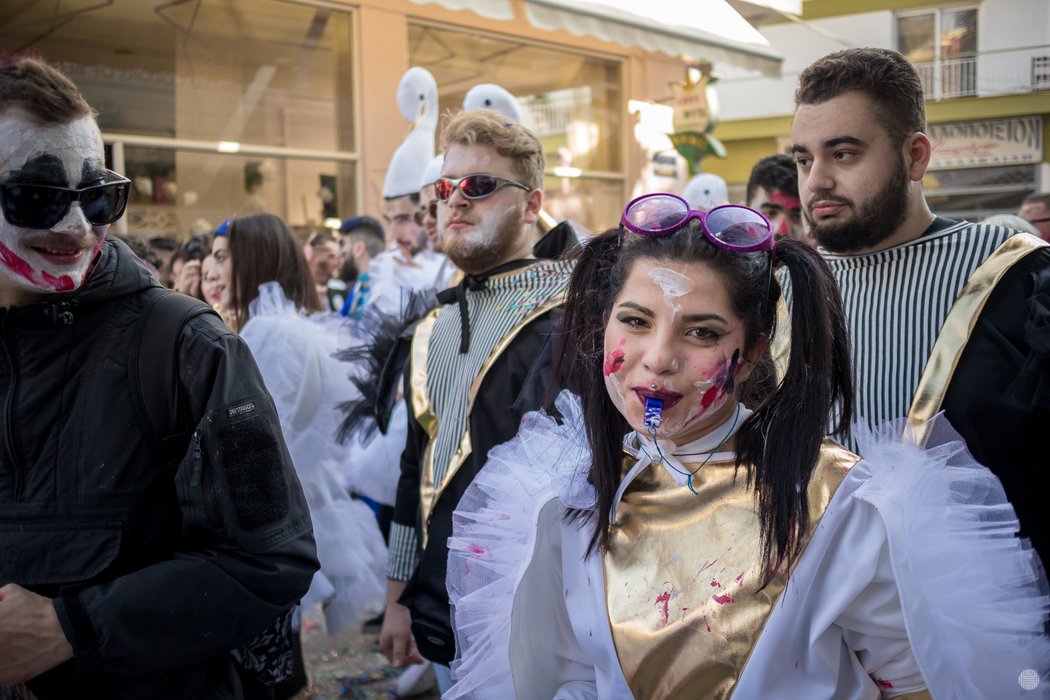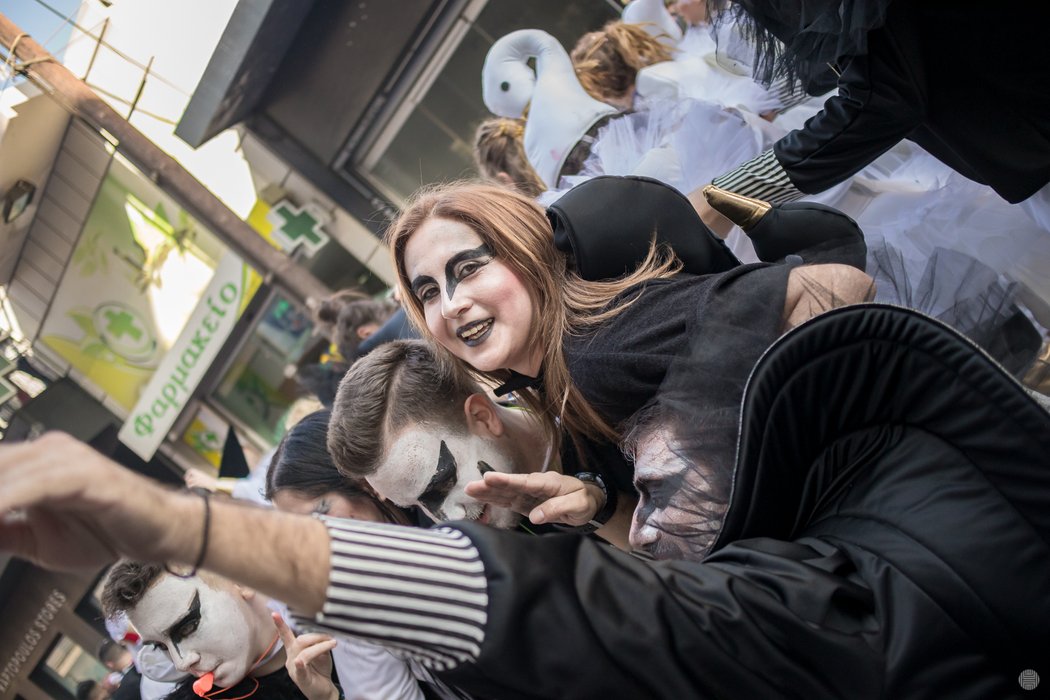 Here goes another smile for me! ;)
---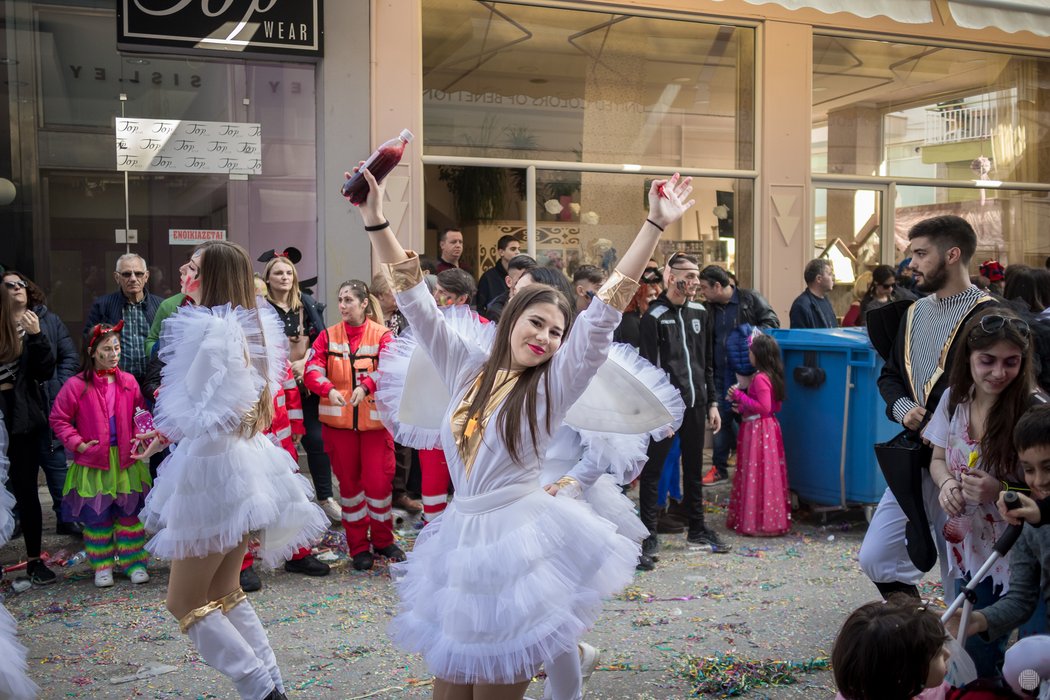 Hundreds if not thousands of fairies...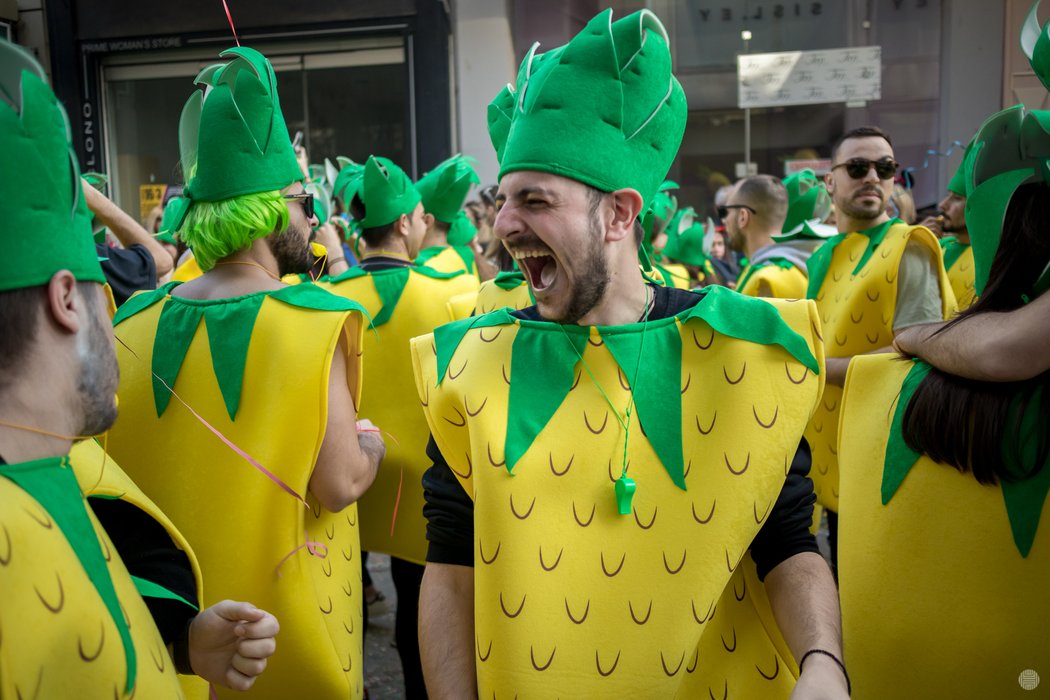 Another colorful and noisy group of participants.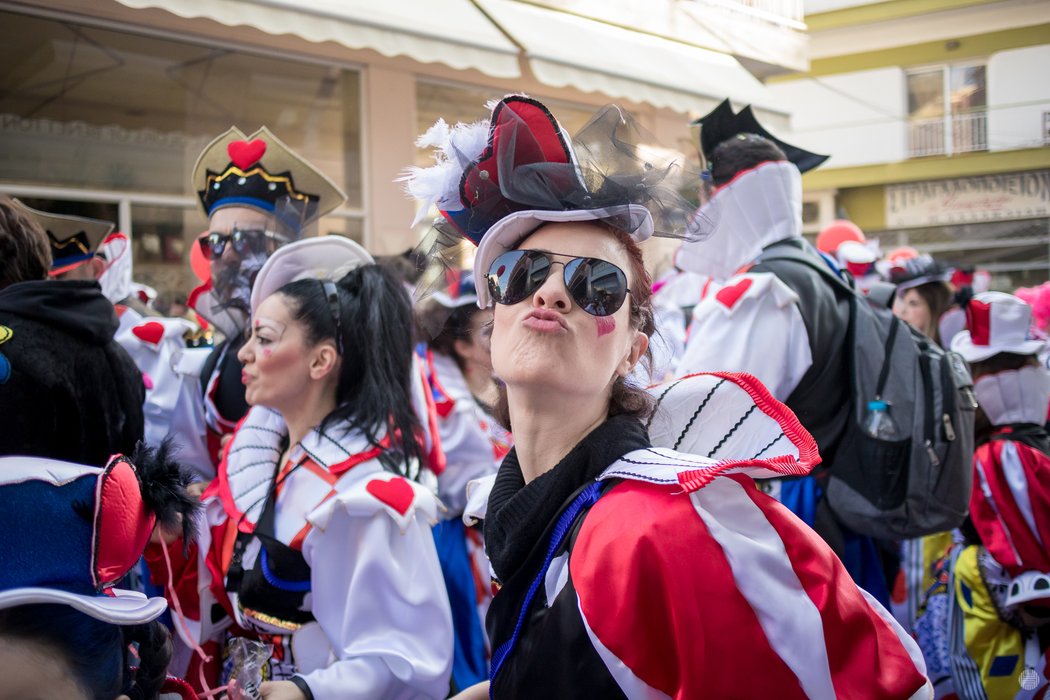 A sudden kiss for the photographer!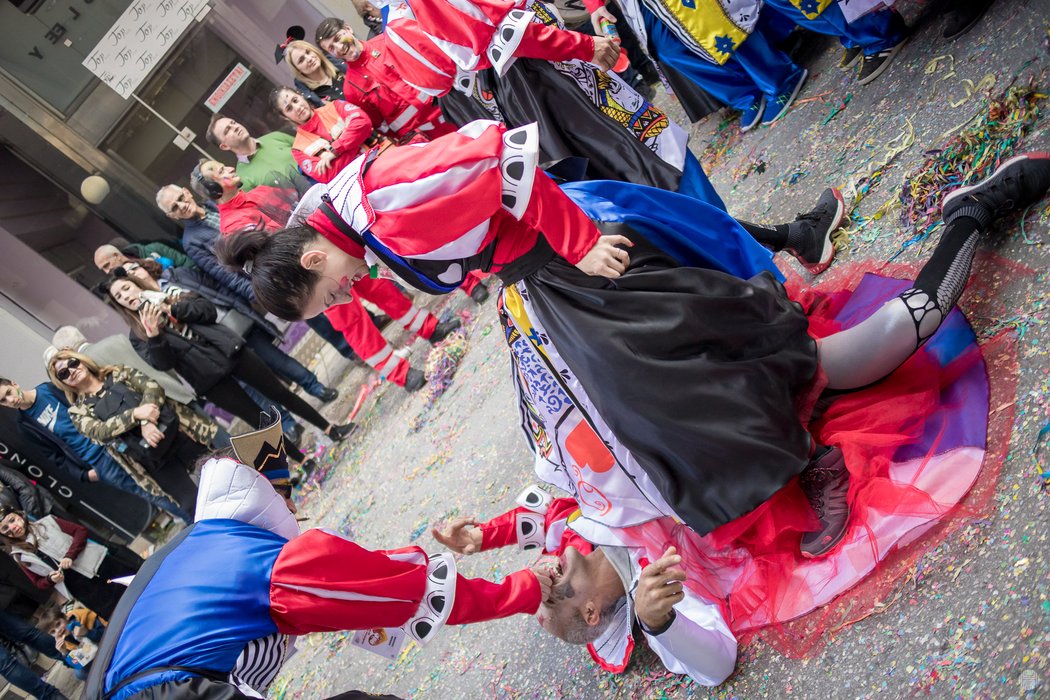 I didn't even try to interpret this. I suppose the red +18 dot might have been needed from time to time...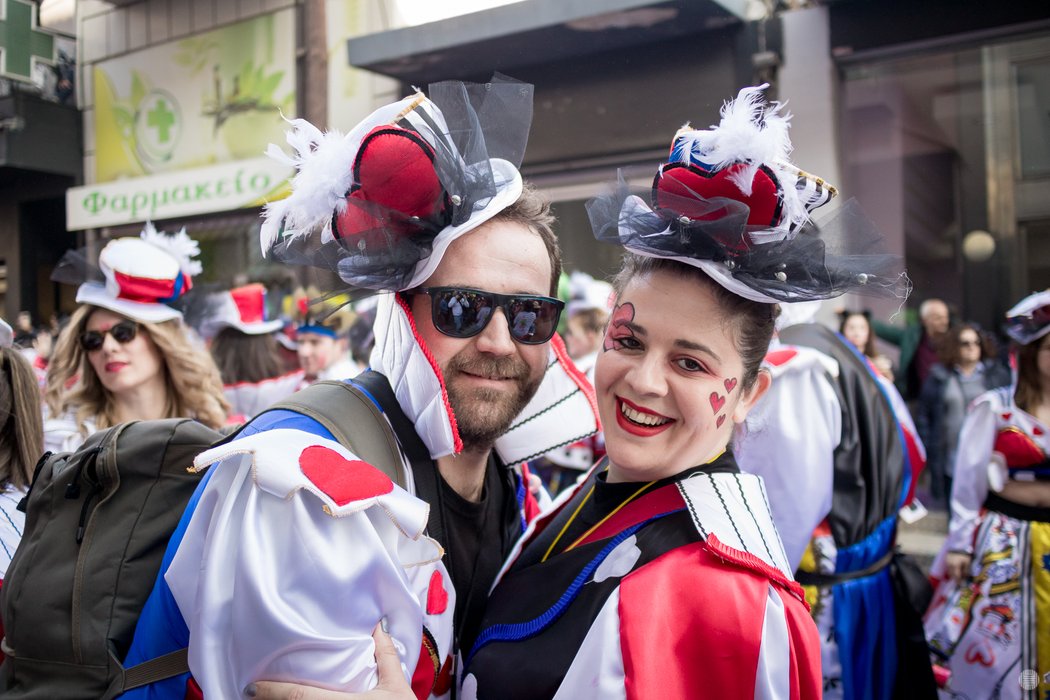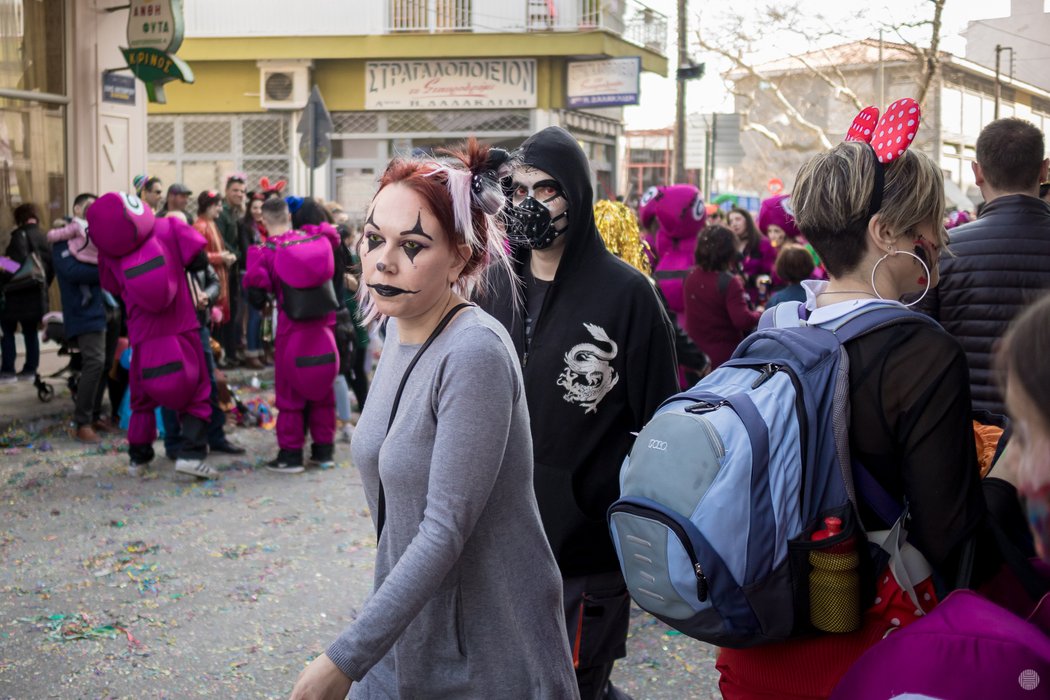 That's probably the scariest couple I've seen that day. They were so serious, by the way.
---
After spending few hours taking photos of the marching people, we decided to ramble the narrow stone streets in the upper Xanthi, there it was much quieter :)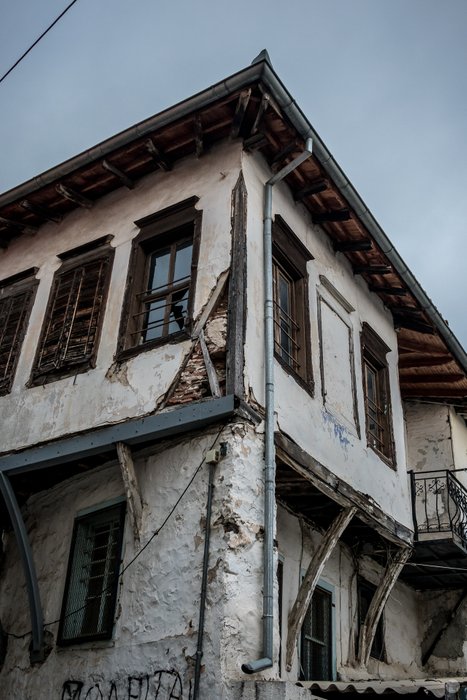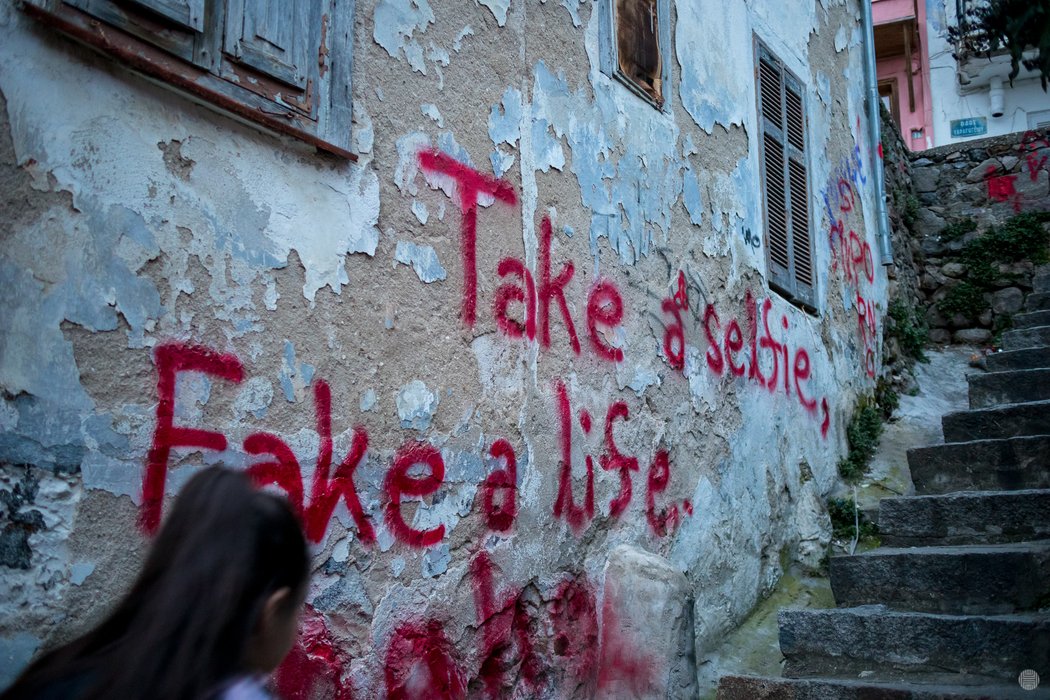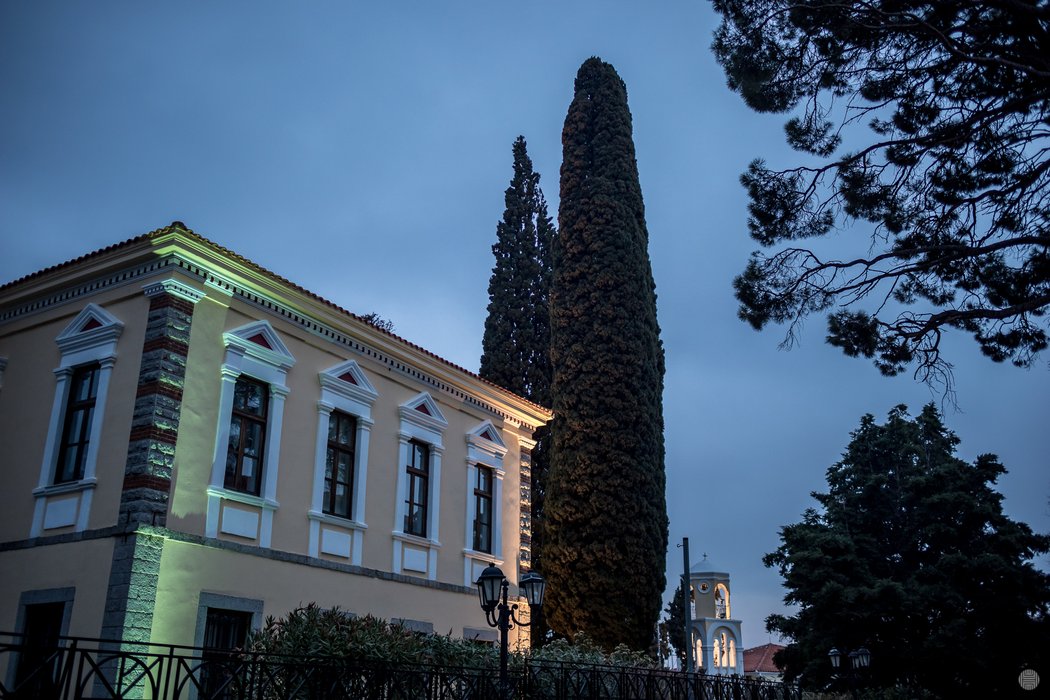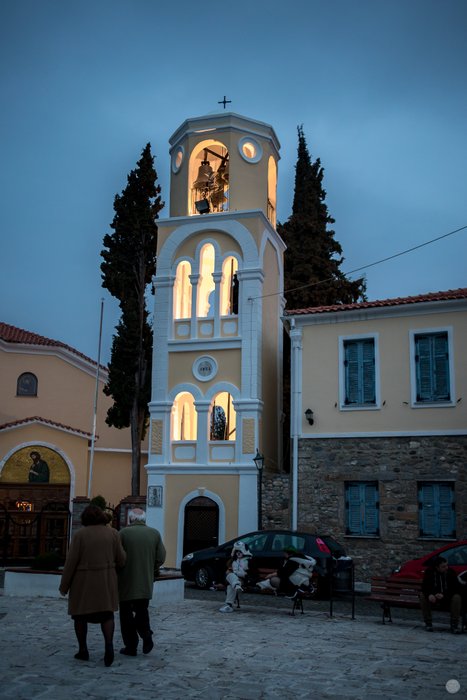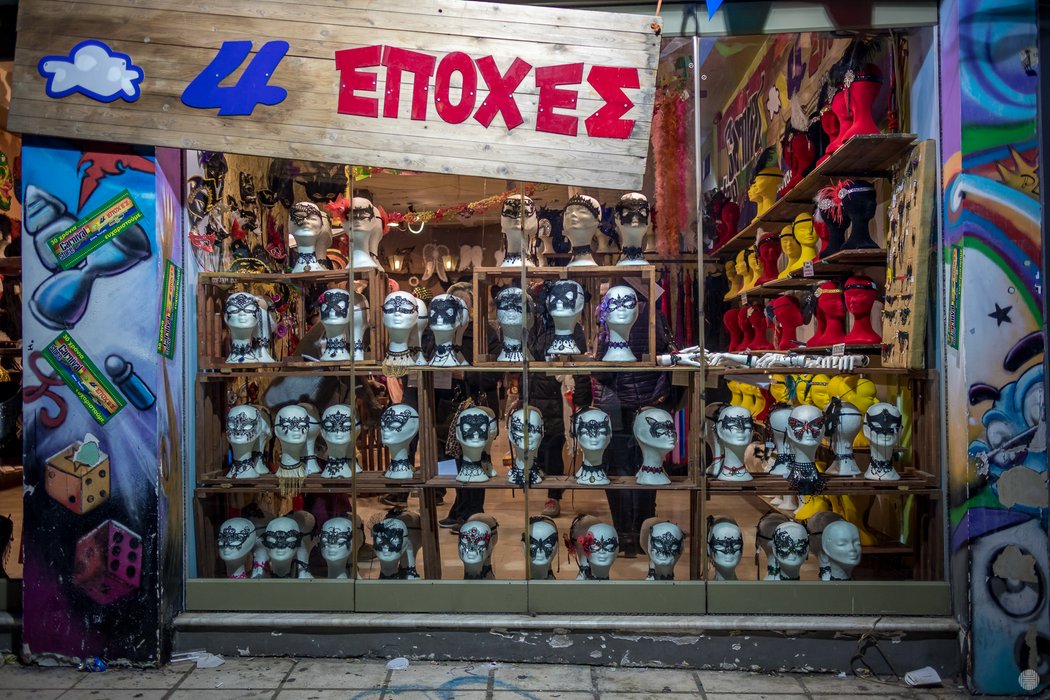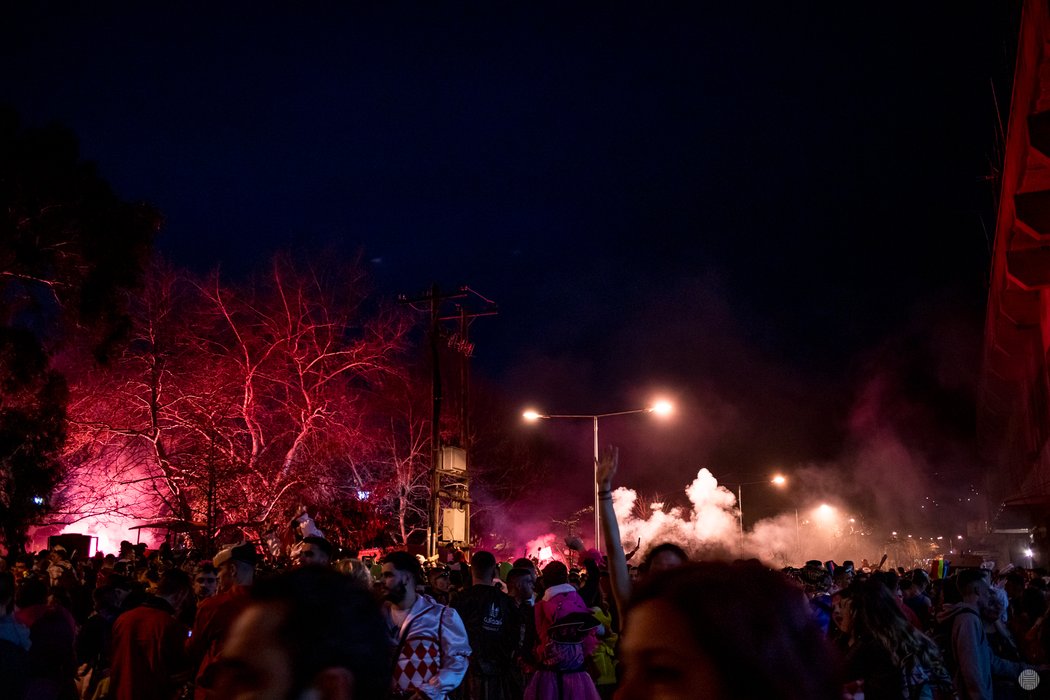 Young people were celebrating, there were huge fireworks at the culmination of the evening. They were so impressive that I forgot to use my camera. It was an amazing show indeed. If I happen to go there next time, I will definitely be more prepared and capture some fireworks long-exposures. ;)
Here is the link to the first part of the story: https://steemit.com/travelfeed/@lightcaptured/carnival-of-xanthi-greece-2019-part-i
Copyright: Damian Hadjiyvanov, Light Captured
If you want to use any of my visuals, please drop me a message, I'm on Discord: lightcaptured#2698
Thank you and have a great day!
---