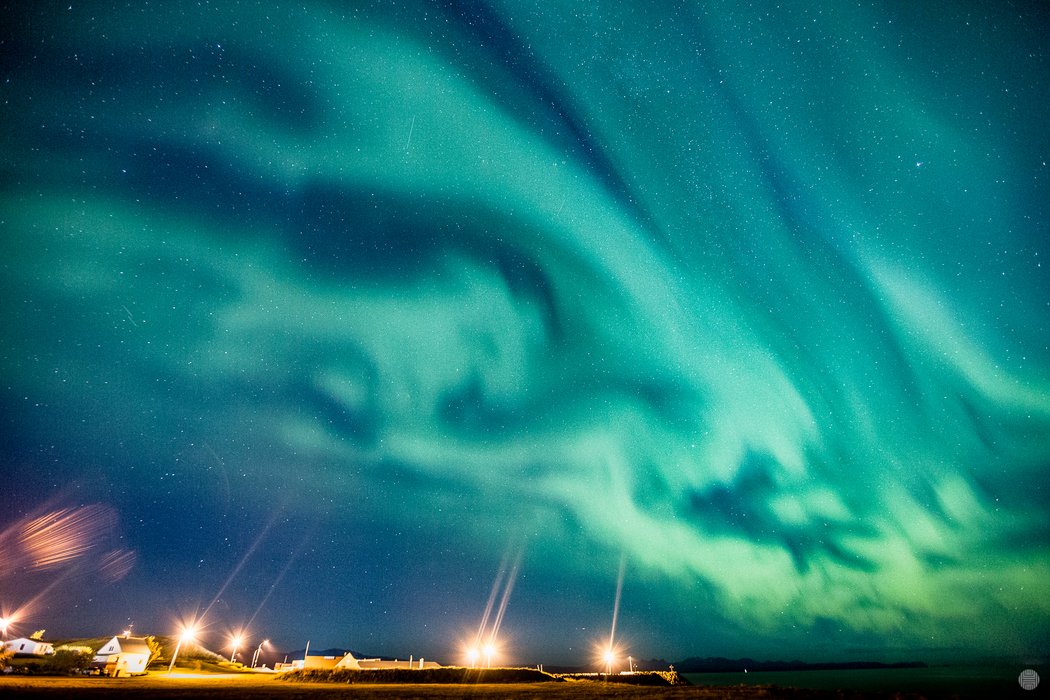 After I made the photo from the post below: https://steemit.com/monomad/@lightcaptured/377-seconds-of-eternity-2018-10-6-23-28-35, along with few more, of course, we had to quickly head to our next stop for that night, a small guest house in the Northwestern part of Iceland. Unfortunately, we couldn't stay any longer at Hvitserkur since our next place to rest for the night was more than 30 kilometers away, mostly on small gravel roads and we couldn't contact the guest house over the phone to warn them we're running late. So we were in a hurry!
---
On our way there, we conducted a long bur fruitful, LMAO, discussion about what that giant rock looks like. In my imagination it was only one thing - the head of a giant Viking, partially hiding his face under the water, a huge petrified guard, protecting the beautiful saturated green valleys and mountains of Iceland from invaders coming out of the Atlantic Ocean. See for yourself below, I cannot be wrong, can I? :) His eyes, looking at you and all...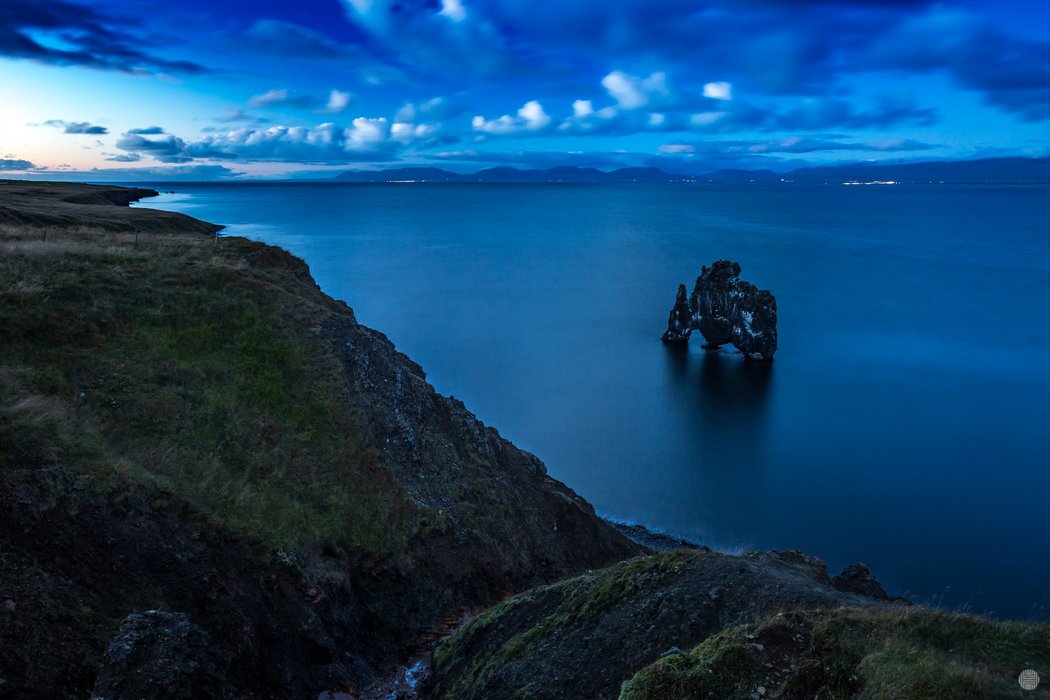 Did I mention I almost lost my life there? The shore at that place there is quite high and steep, moreover I had to climb it in complete darkness with my more than 10 kilograms backpack full with expensive photo equipment and holding my heavy tripod in my left hand. Of course, my headlight was forgotten in the trunk of the car, waiting for me along with my friends on the top. I was losing balance at least five times, and I had to grab whichever big stone I could just to avoid falling down. It was an unforgettable experience, indeed! Anyways, it is obvious I survived that night :) My knees were shaking long after I got to the top and entered the warm inside of the car with my friends waiting for me.
Later, after several minutes of driving, I had to jump on the brakes!
Quite unexpectedly, we saw the magical Aurora Borealis! At first it was hard to notice it but as the night was getting thicker and even darker, if that was possible at all, the Aurora was getting stronger and more playful ;)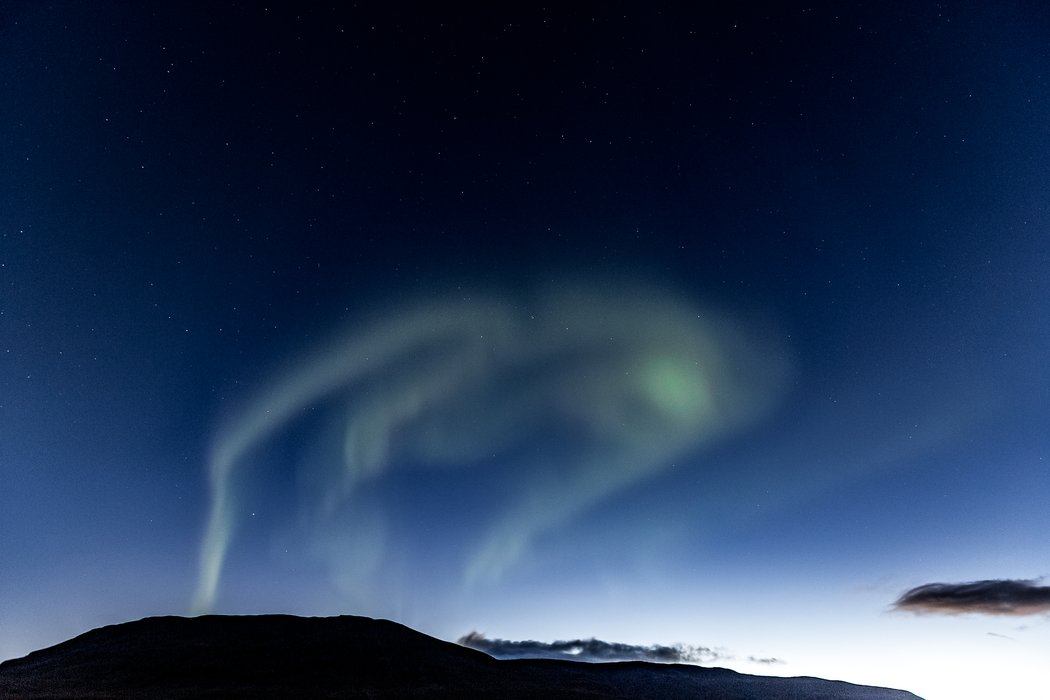 ---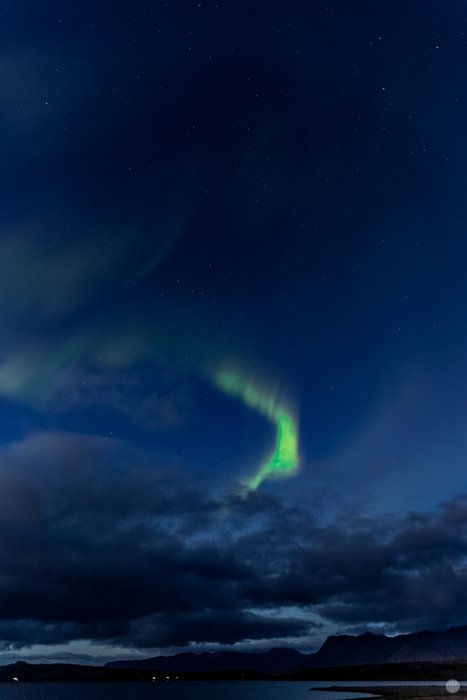 By the way, those two pictures above, I'm sharing for the very first time here for my fellow Steemians! :) I hope you enjoy them :)
Unfortunately, we could not afford to spend too much time enjoying the Northern Lights, we had to hurry to our guest house.
Once we checked in, it wasn't flawless in case you wonder, we had a quick snack, and of course, we decided to go out for the night and make as many photos as possible until we freeze or fall asleep :) It was the end of August, as I mentioned, but at 3 AM it was minus 4 degrees Celsius! Pretty refreshing, no? :)))
---
Few photos I've made that night: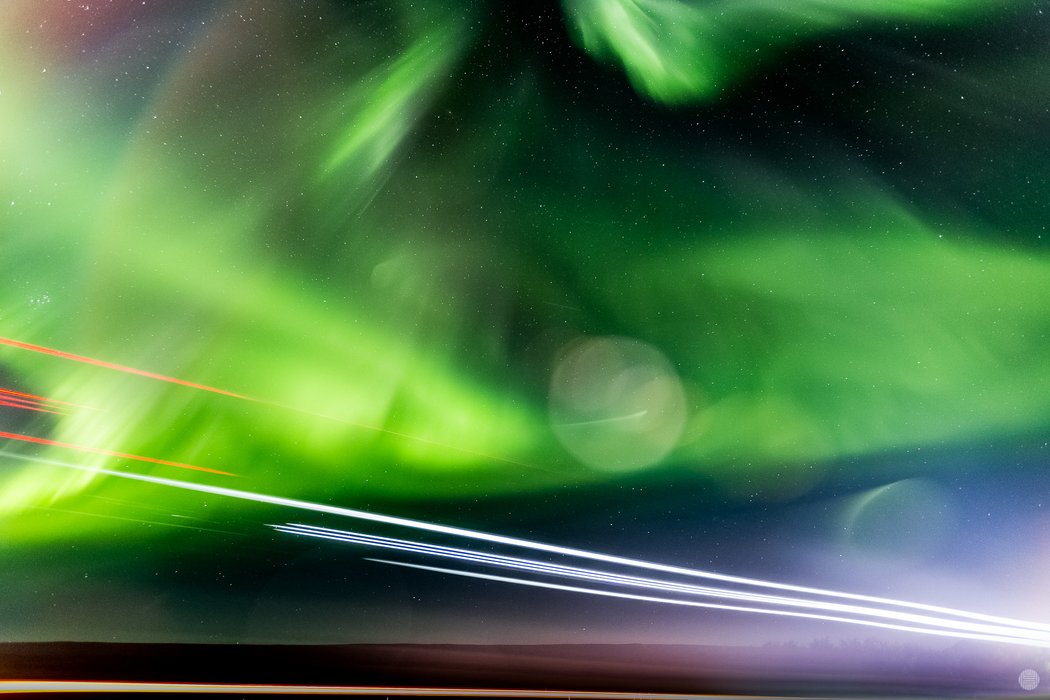 (Impression, the only passing vehicle that night, a truck and I'm happy I managed to mix its lights with the Aurora)
---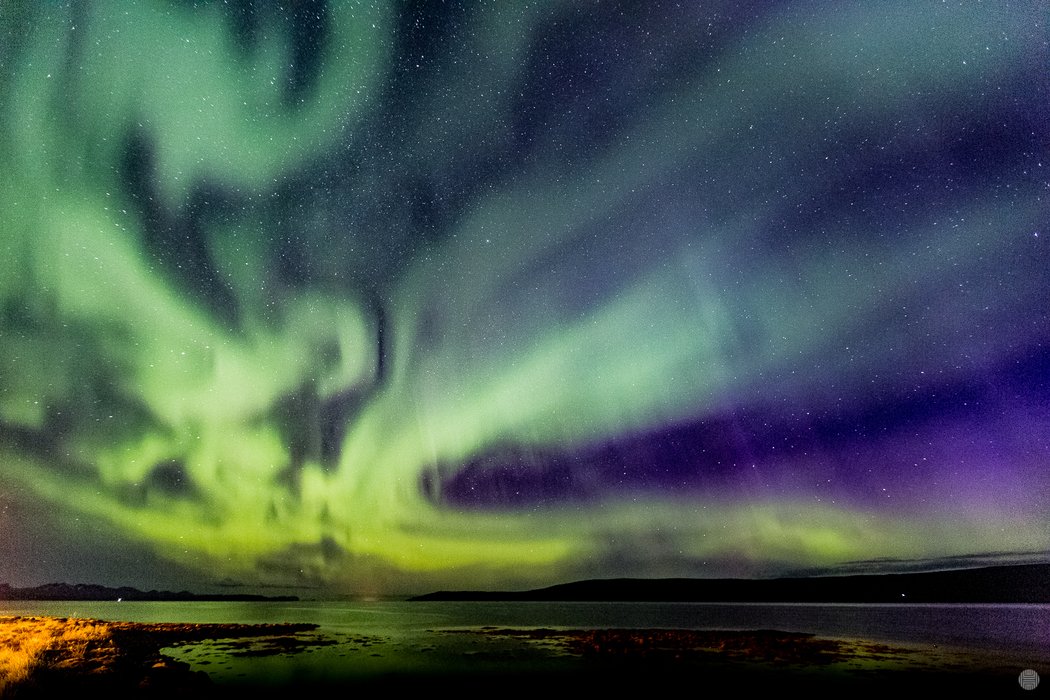 (At the Atlantic Ocean)
---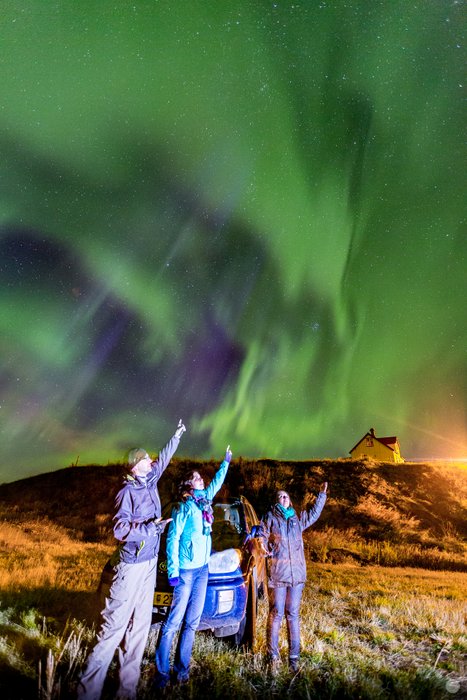 (What would be a great journey with no proper selfie of us the three, touching the Heavens? :P)
Thank you!
Copyright: Damian Hadjiyvanov, Light Captured
If you want to use any of my visuals, please drop me a message, I'm at Discord: lightcaptured#2698
---