It's been 2 weeks since my last post! Time flies when summery temps come to the Pacific Northwest and I'm finally able to get outdoors regularly!
The last few weeks have been a blur, most notably this past 5-day weekend where I got to see family from out of town and head out to a camping bachelorette extravaganza on the Oregon coast for one of my best friends. I've been missing steemit and all of you in all the flurry, so wanted to pop in to share some of my recent adventures (before I head out tomorrow at noon to hike Ozette Lake on the Olympic Peninsula). Life slows down come Monday, and I hope to back to a semi-regular schedule. <3
I have some exciting updates to share on my work in prison, The New Alchemists and some exciting real-life project updates, and I'll have some lovely beach pics that will need posting! So many good things happening all at once.
---
And now, Cape Disappointment + the Long Beach Peninsula on the Washington coast
---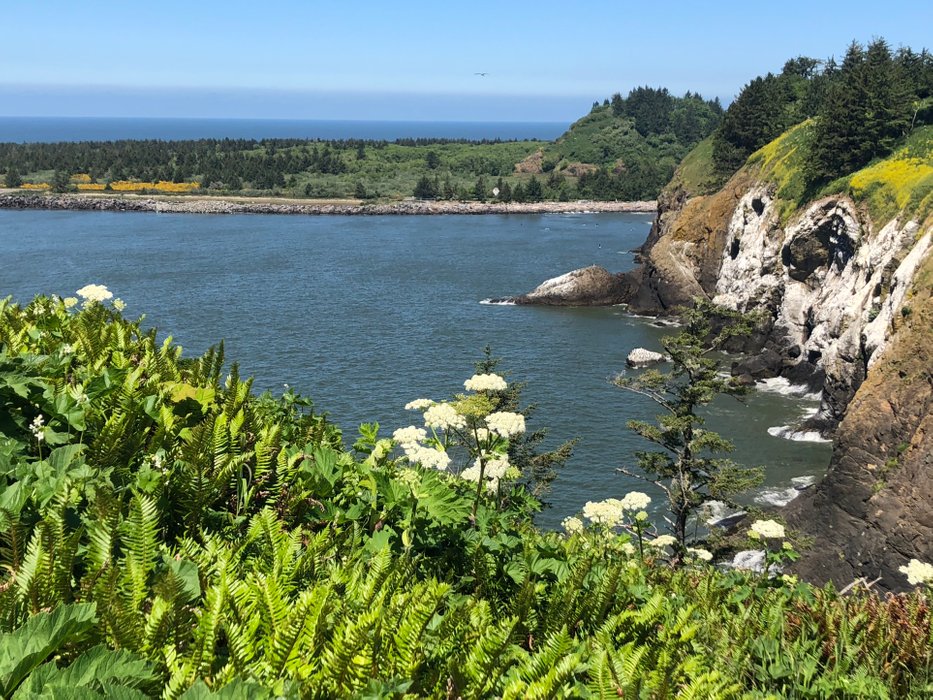 ---
Friday morning I drove 3.5 hours south of Seattle to Seaview, WA to celebrate one of my best friend's upcoming nuptials.
Seven lovely ladies took up residence in a few vintage trailers at Sou'wester Lodge just a few blocks from the Long Beach Peninsula, and an easy 20 minute drive to Cape Disappointment. Cape Disappointment is a 1882 acre park that used to serve as a military fort. Now there is a visitor's center, lighthouse, trails, and you can wander the abandoned fort buildings. Here, a view from the top of the bluff facing out to sea.
---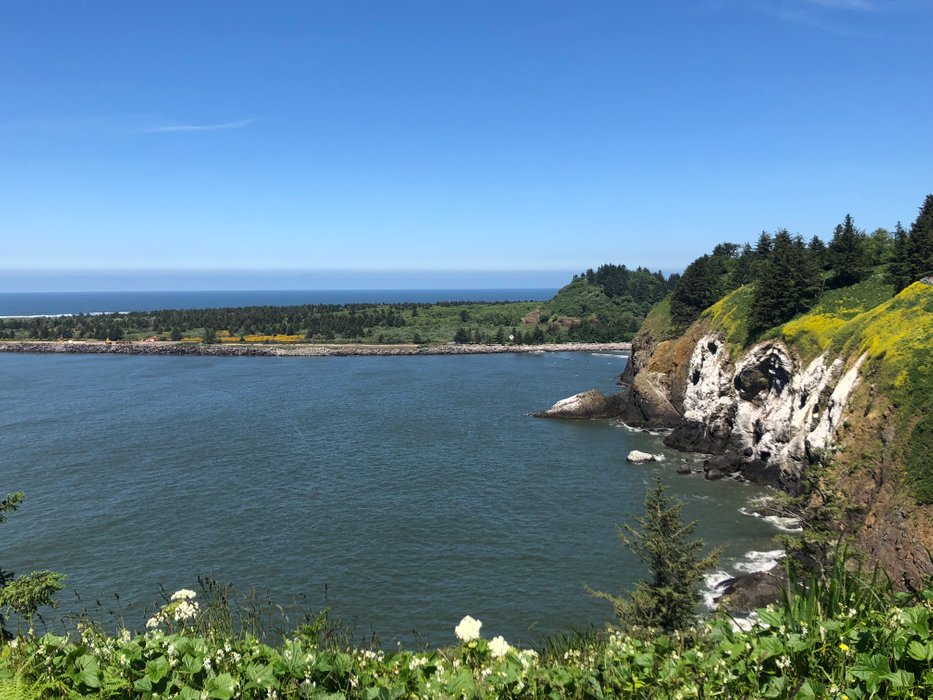 ---
Fun fact: guess what causes the white coloring you can see on the cliffs?
It's sea bird poop. That's right, flocks of sea birds make their homes on these cliffs and leave their mark. While the effect looks rather pretty, looks can be deceiving.
---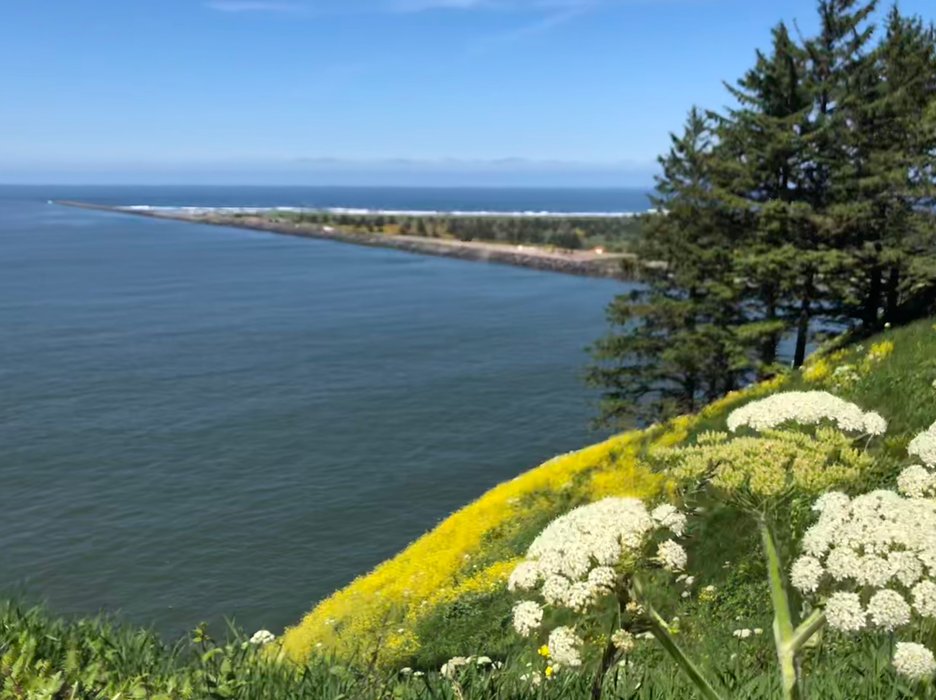 ---
We were so lucky to come to the Cape on a clear sunny day with all the flowers in full bloom!
---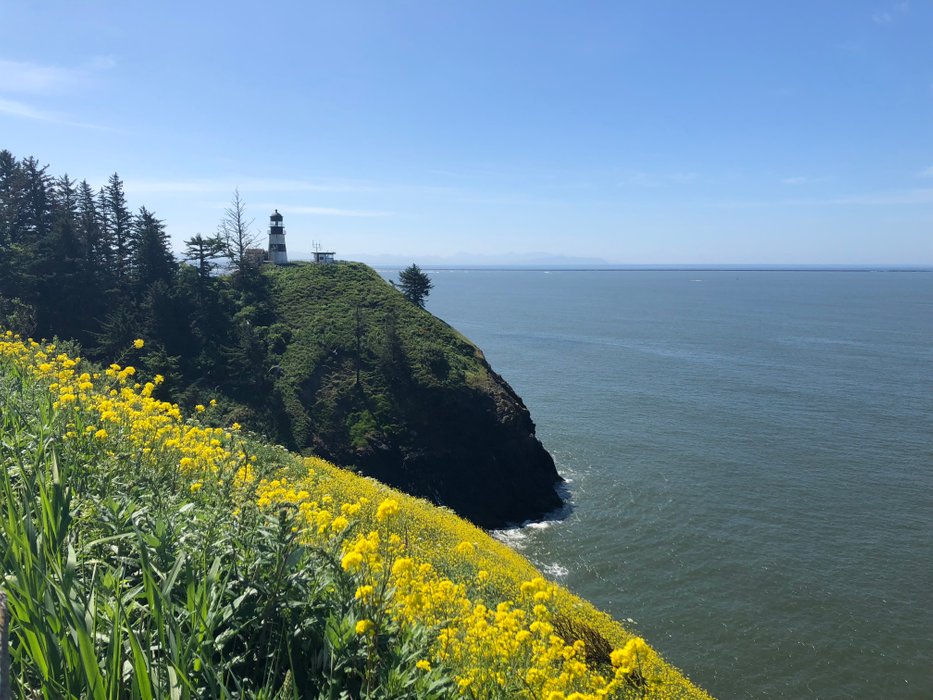 ---
In the distance, on the tip of the bluff, you can see a lighthouse!
This functional lighthouse is still used to help sea-goers traverse the waters near the peninsula.
---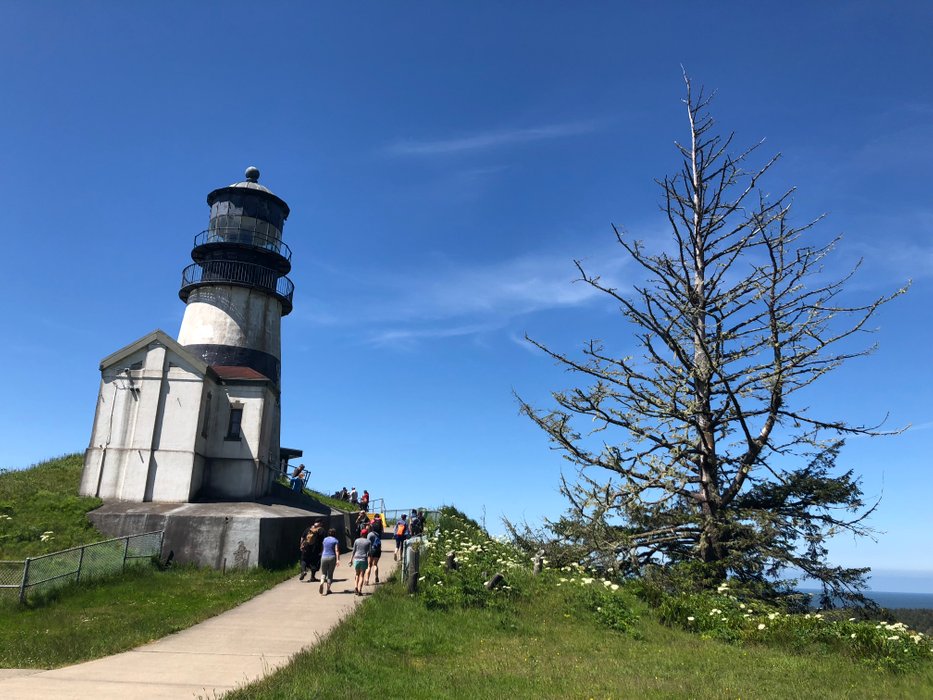 ---
Visitors are allowed to explore near the lighthouse and take pictures.
But it IS securely locked and there are gates and fences to ensure safety and privacy!
---
---
On the way back from the lighthouse, it's well worth a stop at this beautiful lagoon.
A small, relatively private beach stretches for about the length of a football field, featuring beautiful rock formations, drift wood, and striking green water.
---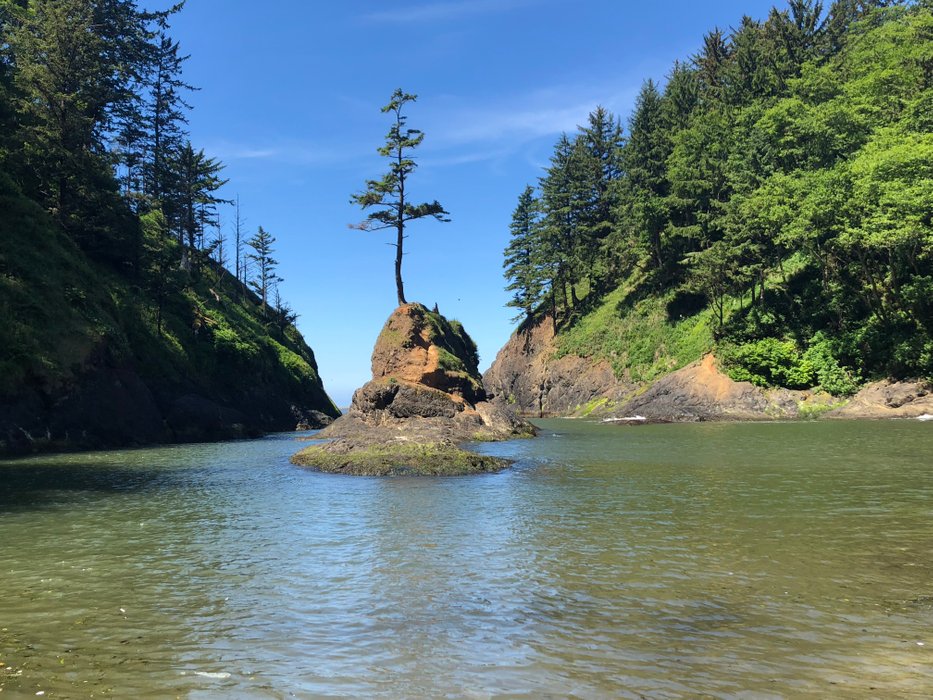 ---
There's also a beautiful little island set in the middle.
Our group joked that we wished we could take up residence here and call it "Mermaid Isle".
---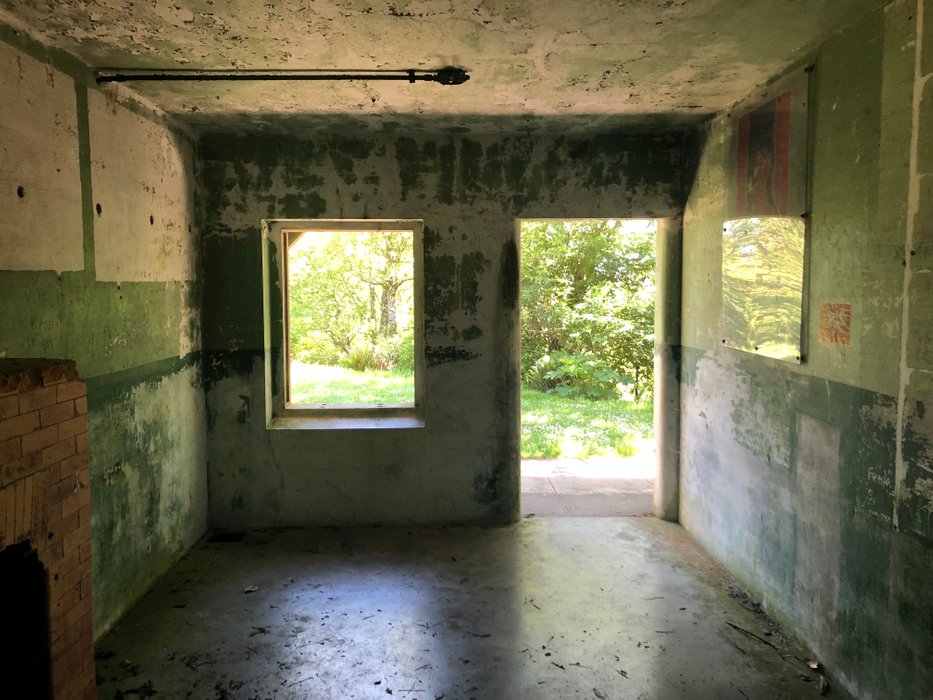 ---
We also took the time to stop and explore the abandoned fort!
I always love the chance to explore nooks and crannies in old buildings. While not as extensive as some of the abandoned military forts I've been too, this one still offers a bit of fun and is worthwhile since it's right next to the main bluff and visitor's center.
---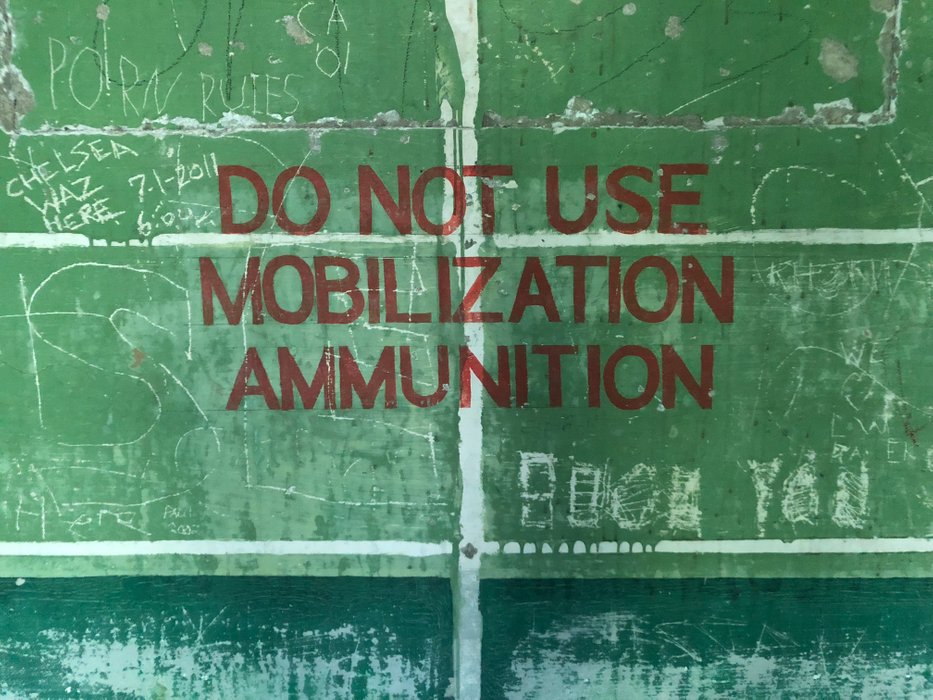 ---
Messages from days gone by.
---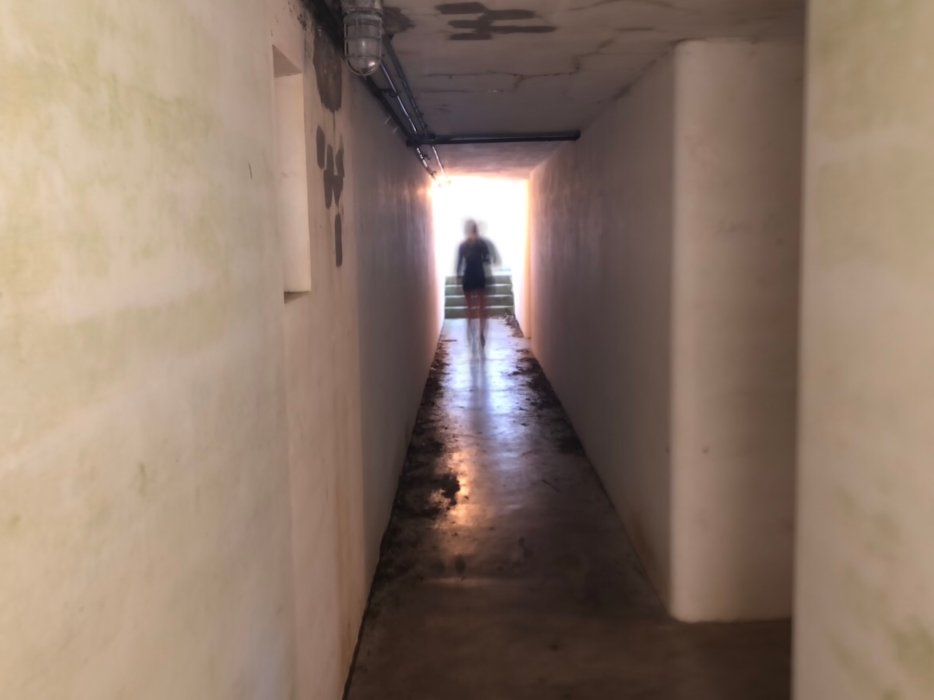 ---
A long exposure of a friend wandering down an abandoned hall.
I like that this image turned out a little ghostly...I always feel like you can sense other presences in spaces like these! This image captures that feeling for me.
---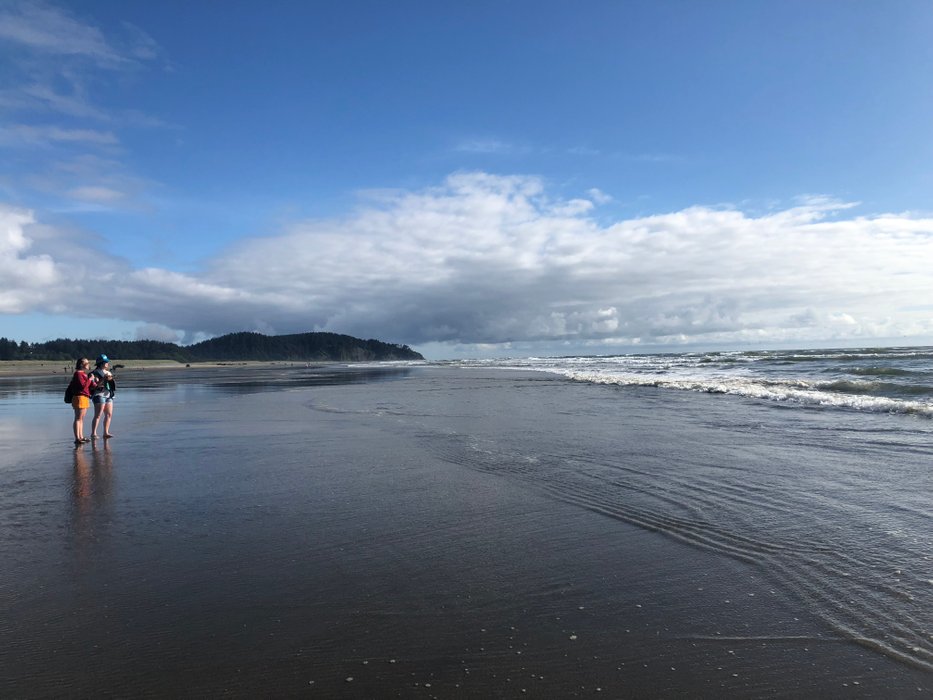 ---
Ah! The Long Beach Peninsula!
What a treat to stay less than a 10-minute walk from this incredible beach (which you can also have a bonfire on!). We spent a lot of time here over the weekend, both in the daytime and at night with a fire, sparklers, and s'mores.
---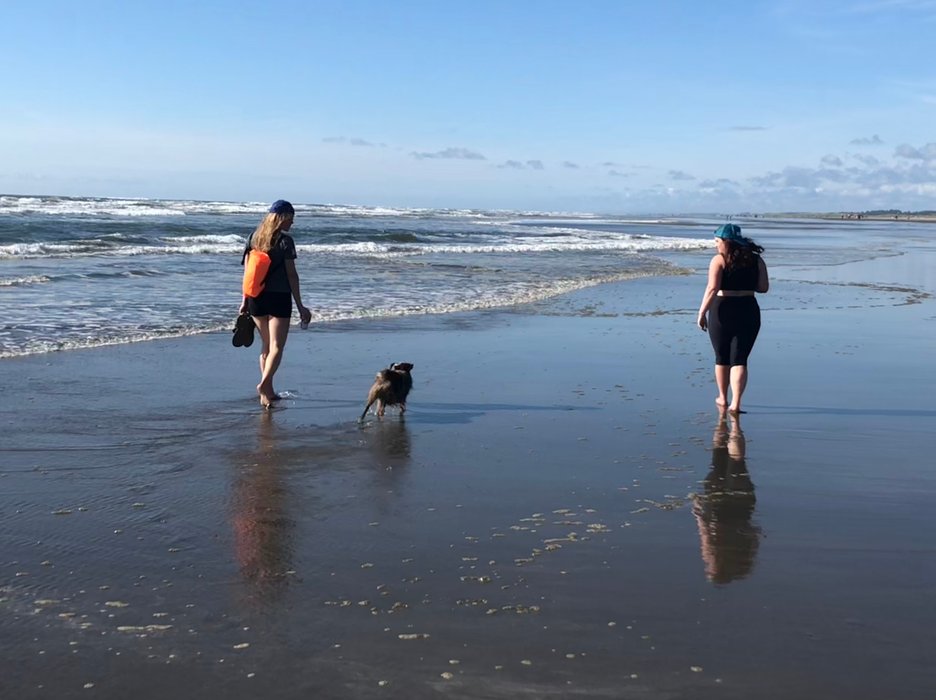 ---
There it goes, stretching for as far as the eye can see!
That's the bachelorette on the right, and you'll recognize Cash from his many cameos throughout my albums.
---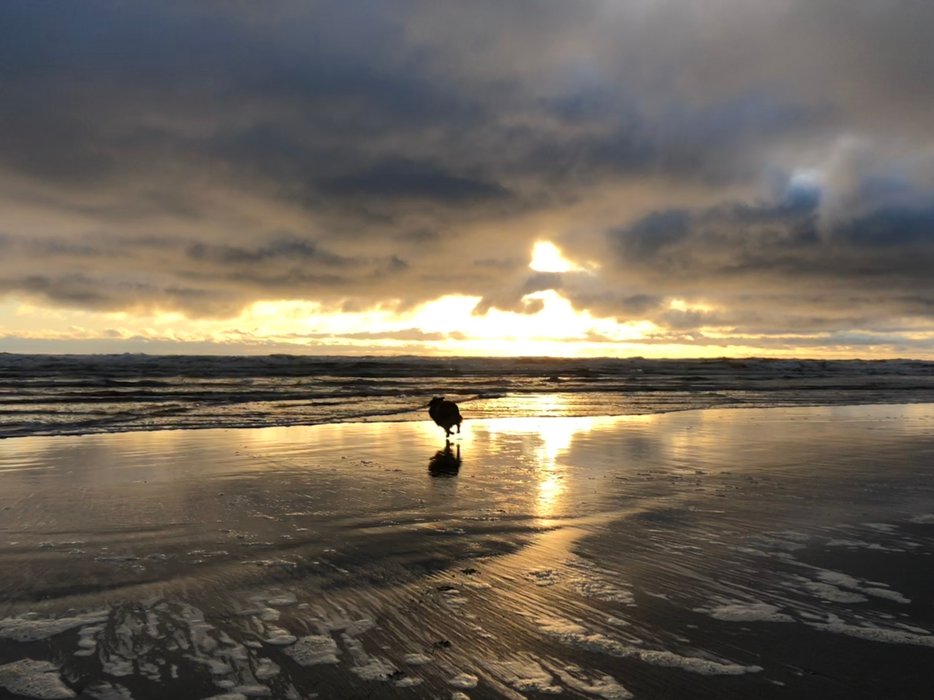 ---
Cash running against an endless ocean.
---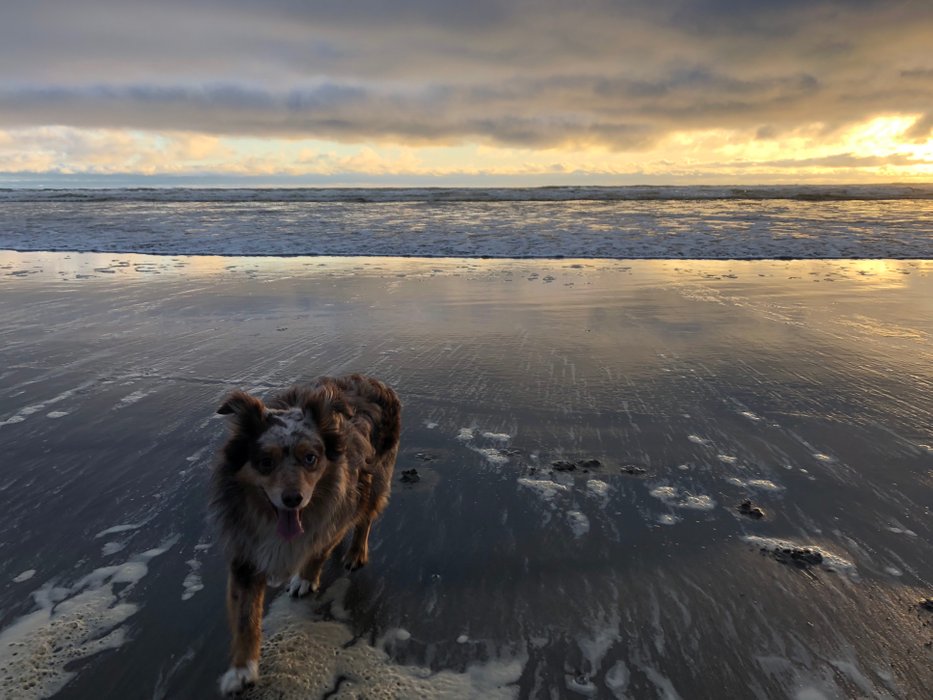 ---
Forgive the dog spam. :)
I love taking pictures of my tiny adventure buddy running in the sand and salt.
---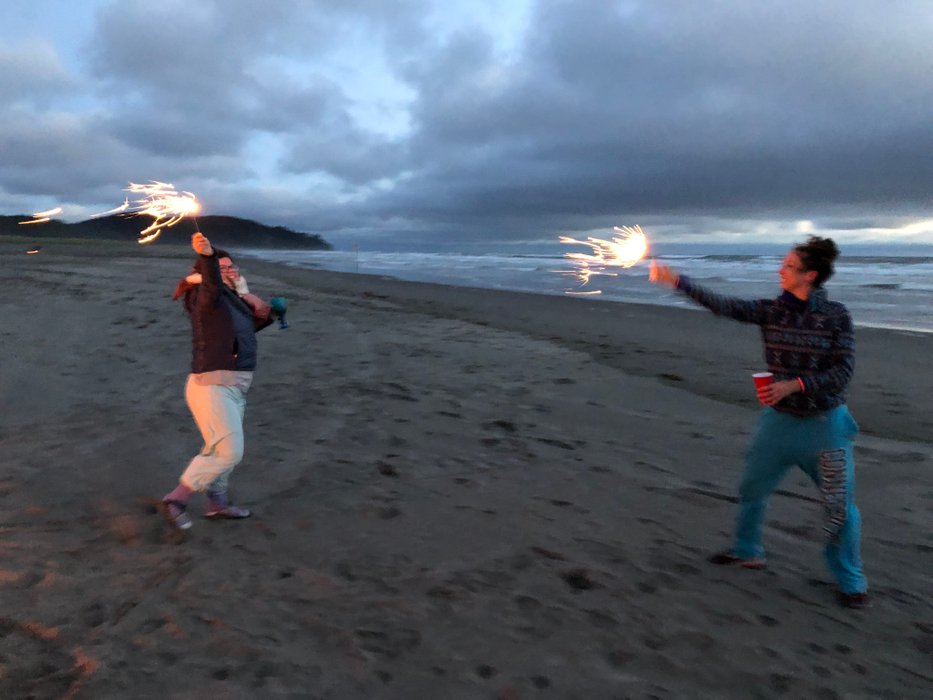 ---
And lastly, I leave you with this image of ladies dancing with sparklers on a wild and abandoned beach in the Pacific Northwest.
I'm pretty damn lucky to have amazing people to spend this life with, and these are some of the best. Even when spending time away means I get less done than I want to (articles posted, grants written, meetings met), I'm eternally thankful for the opportunity to put my humans first and foremost and disconnect when its needed. This is a pretty wonderful life, y'all.
---
View more of my recent work.
---
Exploring the Nisqually National Wildlife Refuge | Photo Album
How I Got Here: a poem about existence
Exploring Orcas Island in the San Juan's | Photo Album
Janelle Monáe Just Released a New Visual Album!🔥
I haven't had a drink in 4 months (and I think I like it).
My Anger is a Factory | Entry for @TeamGirlPowa Feminist Fire Poetry Contest
Lessons From My Acting Teacher: a poem and argument for the arts
Why Telling A Story is the Most Powerful Way to Change the World | Introducing the #PowerofStory Challenge
---
All images shot on my iPhone 8. No filters, except for the one long exposure.
---