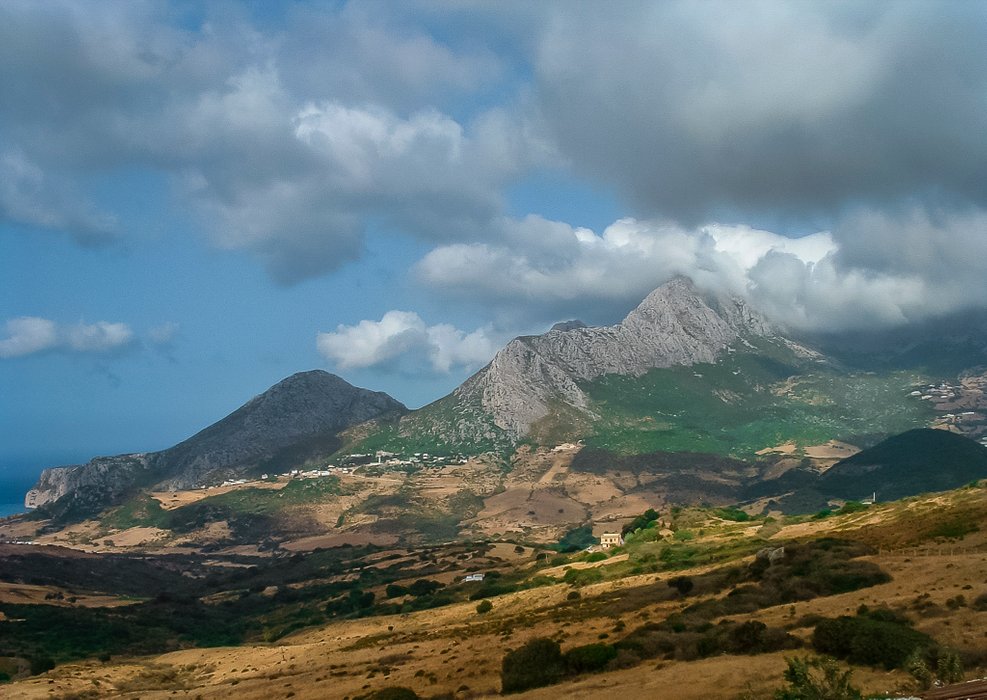 Heading southeast along the Moroccan coast just past Tétouan, you will find a beaten down, half visible sign pointing the way to the small village of Chefchaouen or more traditionally, "Chaouen." This picturesque community is given modest attention in most guidebooks, but the few images published reveal a scene straight out of Morocco's distant past. As you approach through the ech-Chaoua peaks in the Rif Mountains, from which it takes its name, you will note heavy lines of clouds that move up and over these summits as if they were waves rushing to flood the valley below. Here the air will turn crisp and the temperature drop as you enter this hidden retreat.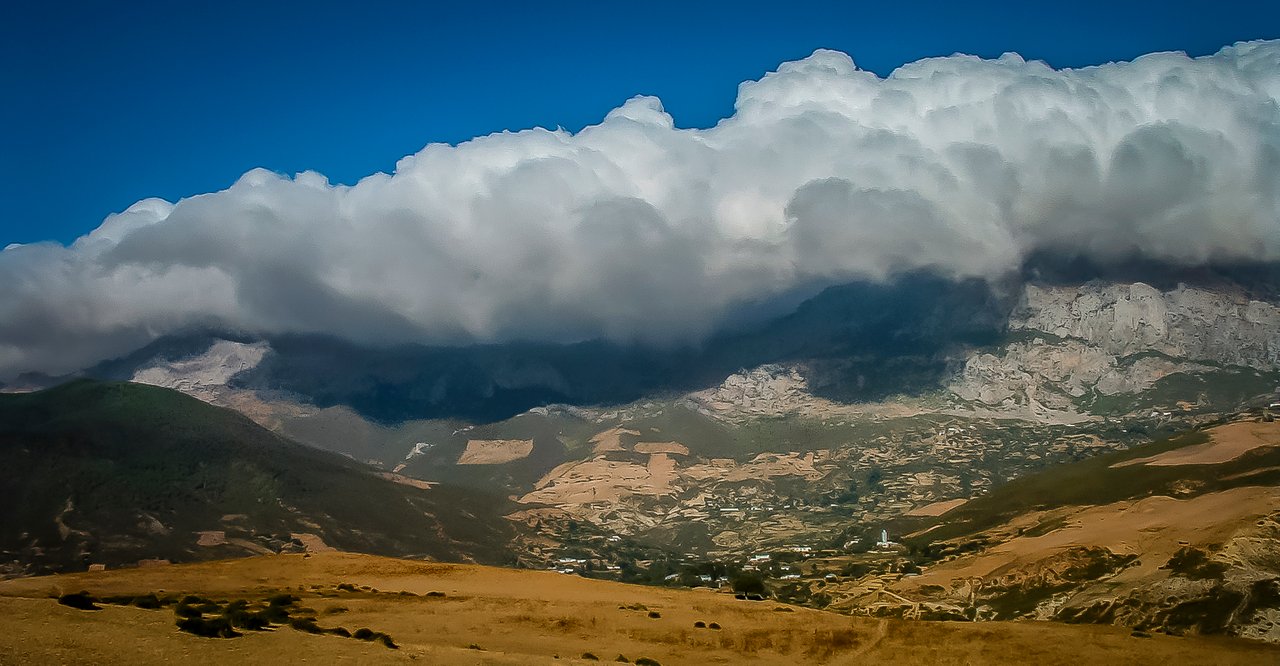 Isolated until the early 20th century, Chefchaouen has preserved a way of life that flourished in Moorish Spain until the 16th century. Its architecture, customs, and traditional lifestyle have continued unabated, but recently many of these customs have been challenged by the flood of merchants that are deeply descending on this quiet community to sell their wares in the local market.
Many Berber men still wear the traditional "djellaba" or "burnoose" cloaks; while the Berber women wear striped and brightly colored skirts and straw hats decorated with dyed balls of yarn which hang along each side and bob back and forth as they move past. These men and women represent some of the oldest indigenous people of the region and their way of life is still very much intact although the coming western influences are having a dire effect on the younger generations.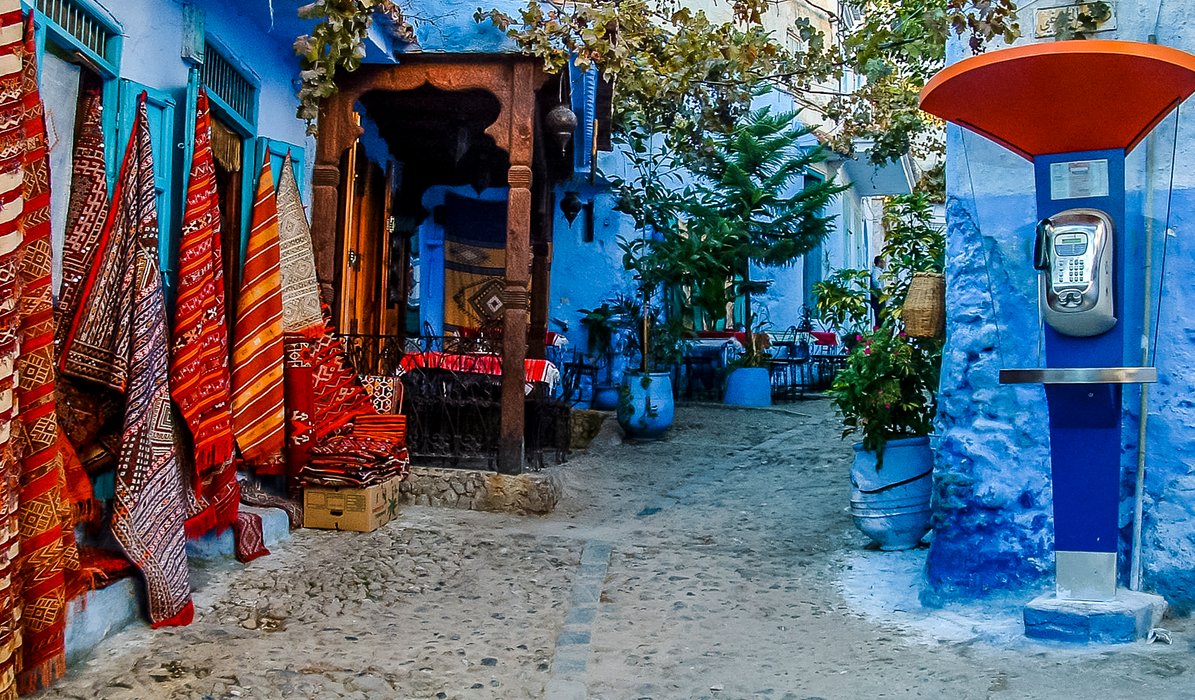 The open-aired market or souq is one of the oldest and most charming in all of Morocco. The streets are steep and narrow and paved with stones that have been polished over the centuries by the thousands of feet which have trod throughout the medina.
Moving away from the main square, you need only to let yourself be guided by the beautiful colors that surround you. The homes, painted white, azure blue, indigo and purple, with their blue shutters and elaborately decorated doorways, along with the small squares, ornate fountains and ochre tile roofs make Chefchaouen a select treasure. As you walk quietly throughout the district, only the muffled echoes of young children playing or the silent discussions between merchants can be heard over the evening breeze.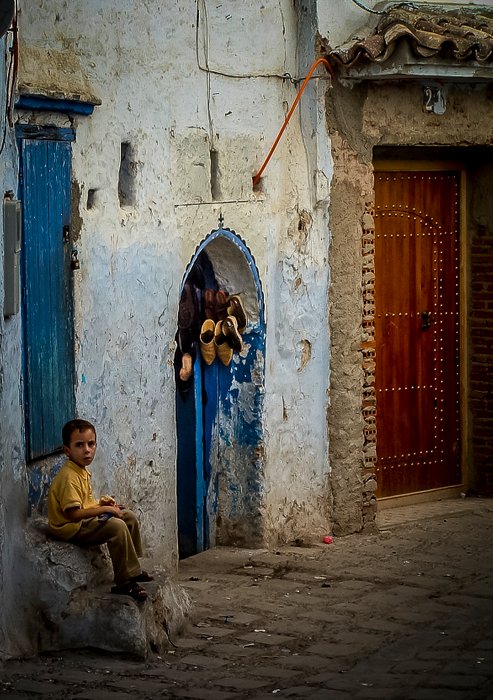 Here you will find beautiful tapestries, rugs, and other textiles that have been weaved using techniques passed down through antiquity. Pack mules are still lead throughout the streets carrying many of the handcrafted goods and supplies as they have for centuries. The eager merchants are more than willing to discuss their merchandise and engage in the time-honored art of negotiation. Time passes slowly here, and it is all too easy to sit and watch the day(s) go by. Chefchaouen is a palace of peace in a complex and chaotic society and is the perfect place to stop and soak in the calm that radiates from your surroundings.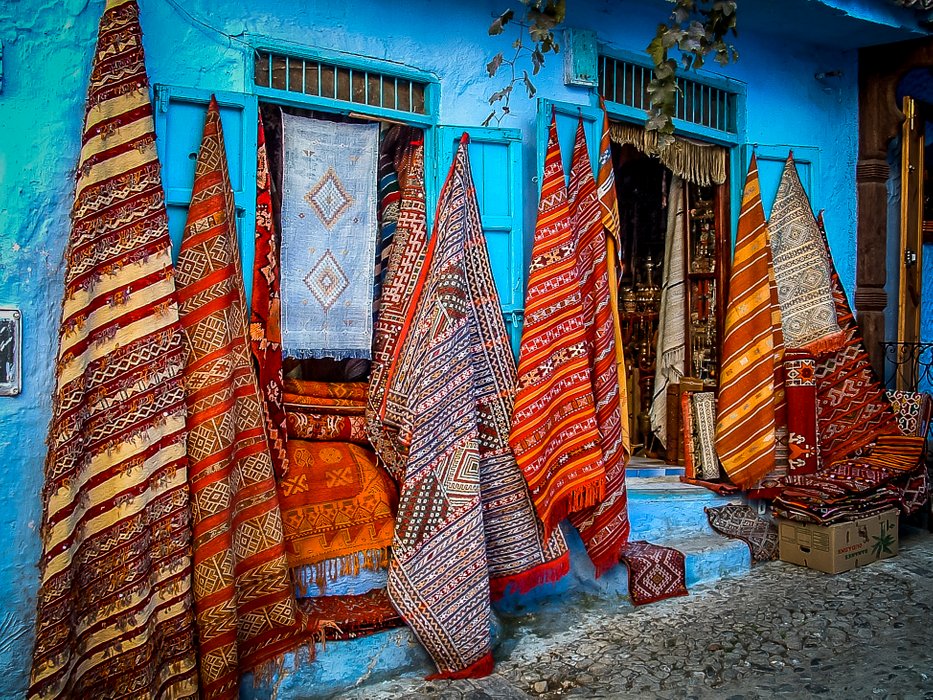 If you enjoy my content please help support my ongoing efforts by always resteeming.
Don't forget to look through my other content - https://steemit.com/@liquidtravel