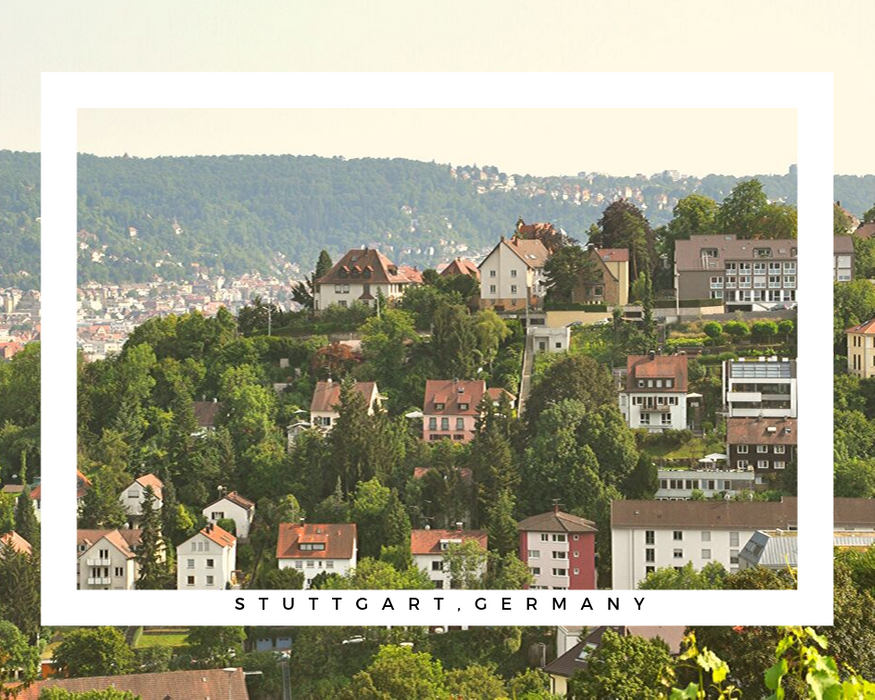 I have always wanted to finish up my travel blogs from what I have vaguely started last year about my backpacking + friends visiting trip across Europe, both Summer and end of Autumn till early Winter; but due to too many things to handle I never got to really finished it.
And one of the cities I didn't mention here (but in one of my older taken down sites that @ackhoo and @elizacheng knew about it) was...
Stuttgart
It is one of the most interesting cities I come across and very similar with my hometown is that this super compact yet beautiful city is formed in a valley; and I know valleys.... it is challenging when the land is limited but the place is still beautiful.
What I truly admire, as you can see in the first picture that I took and made it look like a postcard is its unique architecture structure where the city itself tries its best not to damage the landscape further.
I remembered that my good friend whom I was visiting at the time told me (at the time of the year) that it was agreed by the local municipal that no more land excavating by the hills for housing development is permitted; instead, one has to take down the existing house to rebuild it, or just simply renovate it for the better as these beautiful structures of the house are still so beautiful.
Not to mention you actually get to have your private vineyard!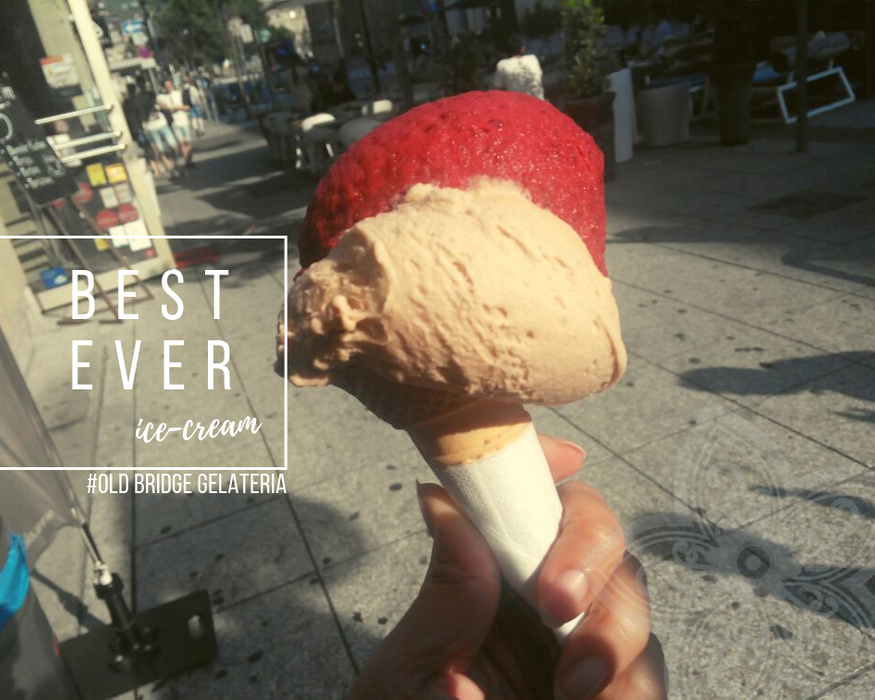 The next unforgettable first experience I had in Stuttgart on a hot Summer's day the day I arrived, was the ice-cream
Located in the heart of the city, the Old Bridge Gelateria was definitely a place you must visit and have a taste!
Just be careful though, they melt pretty fast!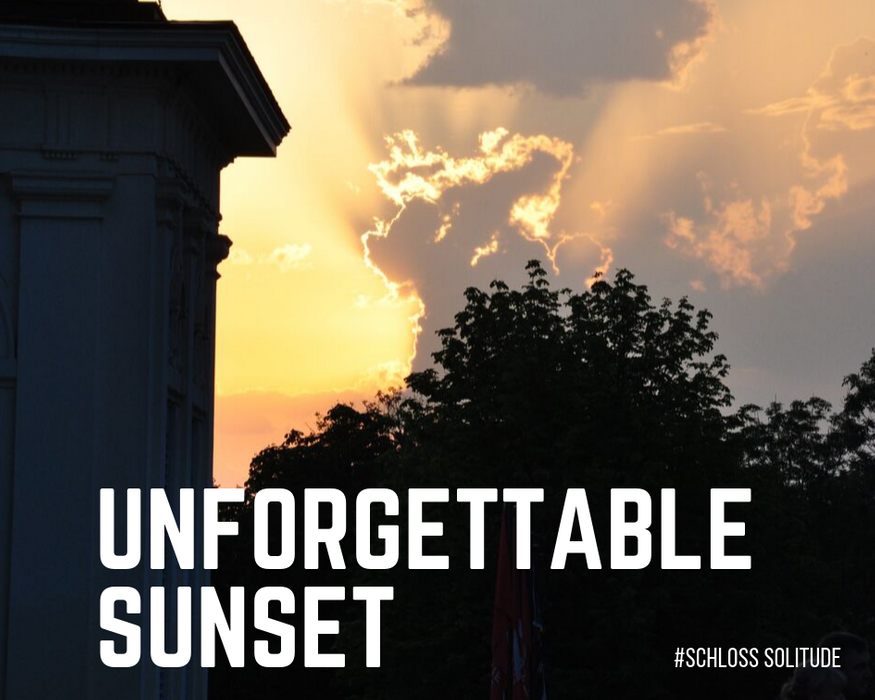 My next unforgettable Summer experience in Stuttgart was the sunsets. And the best place to enjoy one is at the hilly area of west Stuttgart, Schloss Solitute, where the 256 year old building (at today's date of 2019) quietly sits still with the evening winds accompanied by friends, couples and families just enjoying the view of the rest of the city from a distance.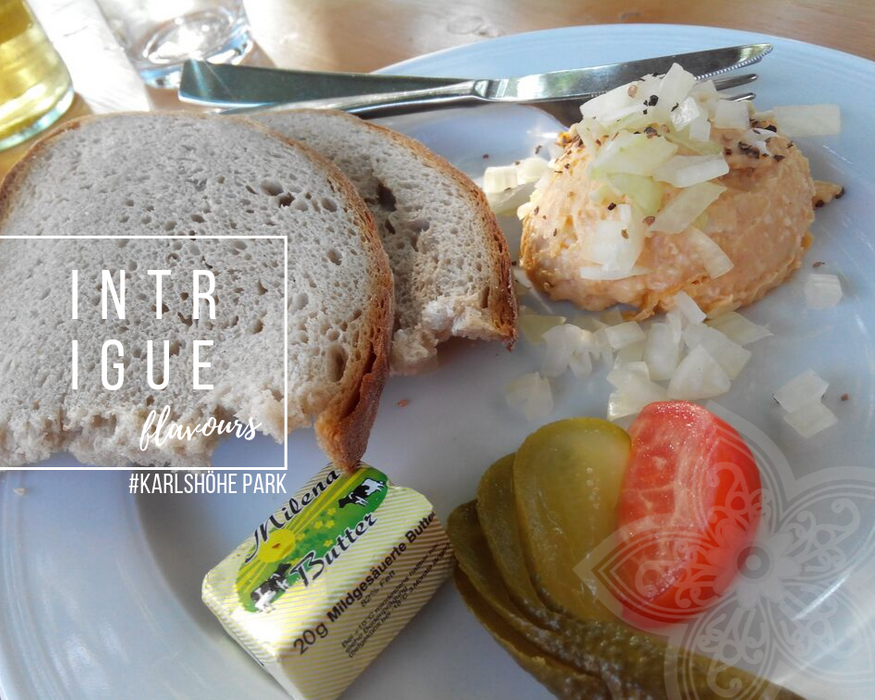 Last but not least, food by the park!
If I remembered correctly it was at Karlshohe park my friend took me to where I first experienced bred, very interested flavoured mash potatoes, pickles and fresh cut onions all at a go.
I had never taken such meal all together before and it was a great experience, enjoying the wind through the thick trees, accompanied with a bottle of beer.
Interesting fact: that restaurant by the park we went, will give us back some coins when we return the beer bottles to them after finishing our meals. So this is a really good way to stay green and environment friendly
And that's all for the introduction of my first experience in Stuttgart! I still have tons of photos I can go through with other cities in Germany but I'll leave it right here for now.
If you love this simple write-up of mine of my experience in Europe, please feel free to look at my other first experience write-up with the links below
Until then


Thank You for Your Time