Wet markets....
To many countries in South East Asia, some might still exist, but in Malaysia, especially in the capital city, wet market that are more than a hundred years old are becoming scarce to come by, because Malaysians are slowly preferring the air-conditioned supermarkets and malls over the sweat and heat under the blue sky to do their grocery.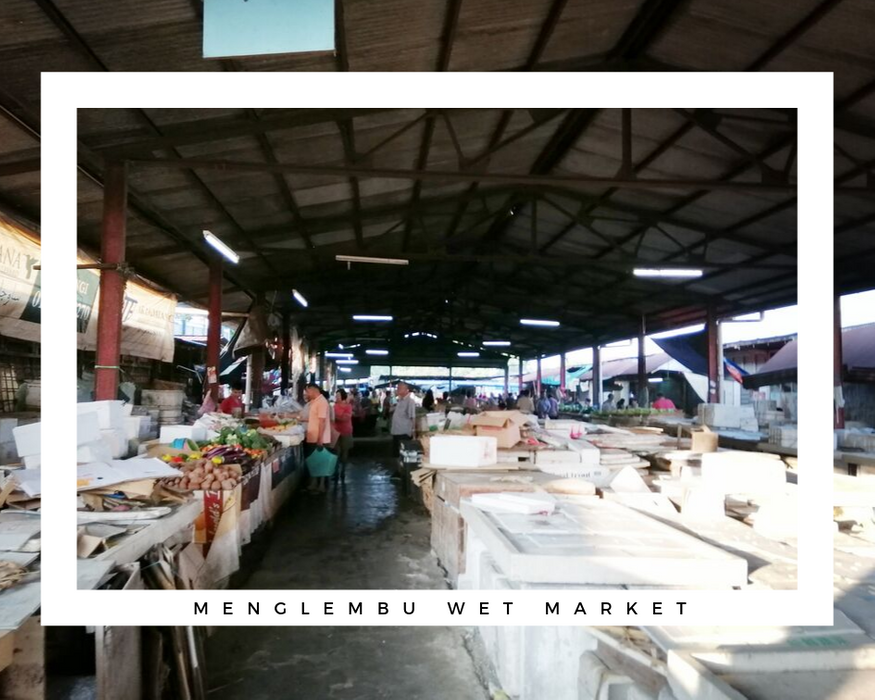 I can't say it's the prettiest place to visit, but I can guarantee it is still authentic.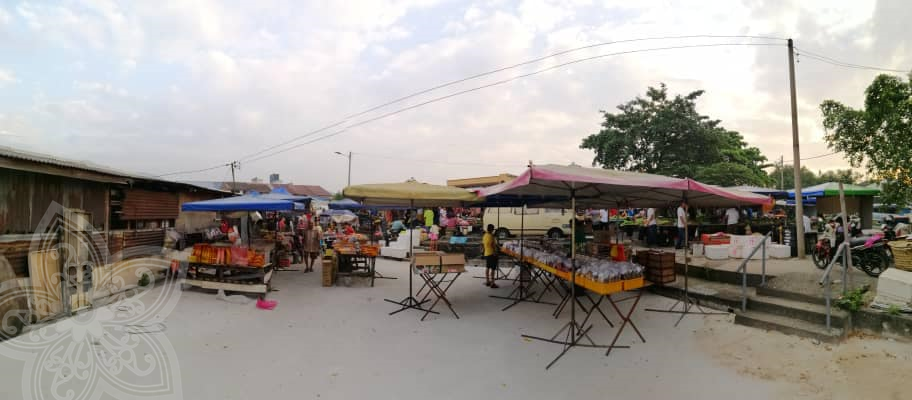 Another angle of the market
From every slab that sells vegetables, to fish, and even childhood snacks, all in very close walking distance, and the side small shops have all sort of services, from barber shop, to cobbler, all in the same row in their tiny tight space.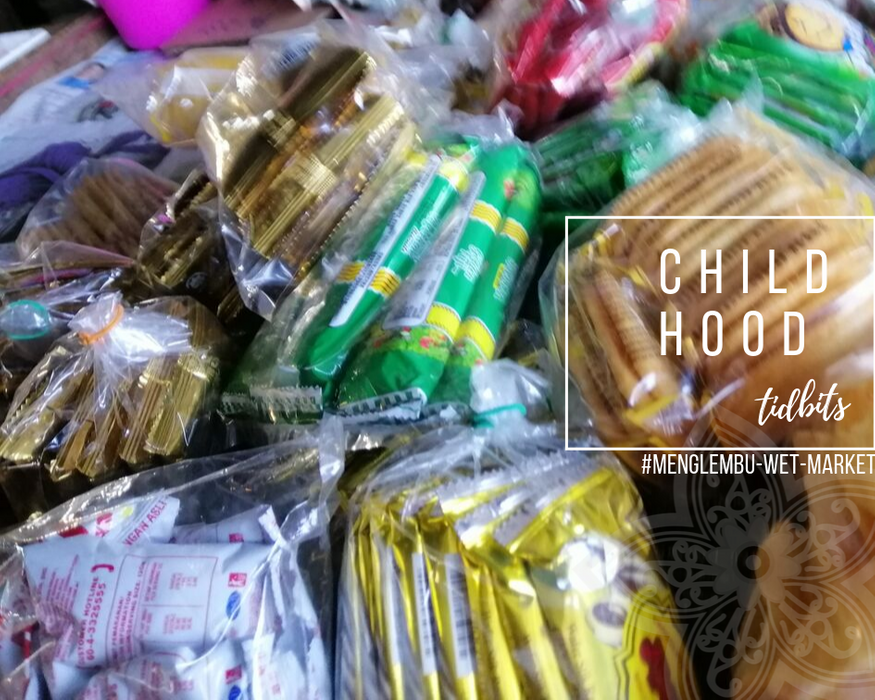 You also don't see much of the childhood favourite snacks around anymore in towns, but this wet market, you can still find some old snacks that might be hard to come by, in a reasonable price.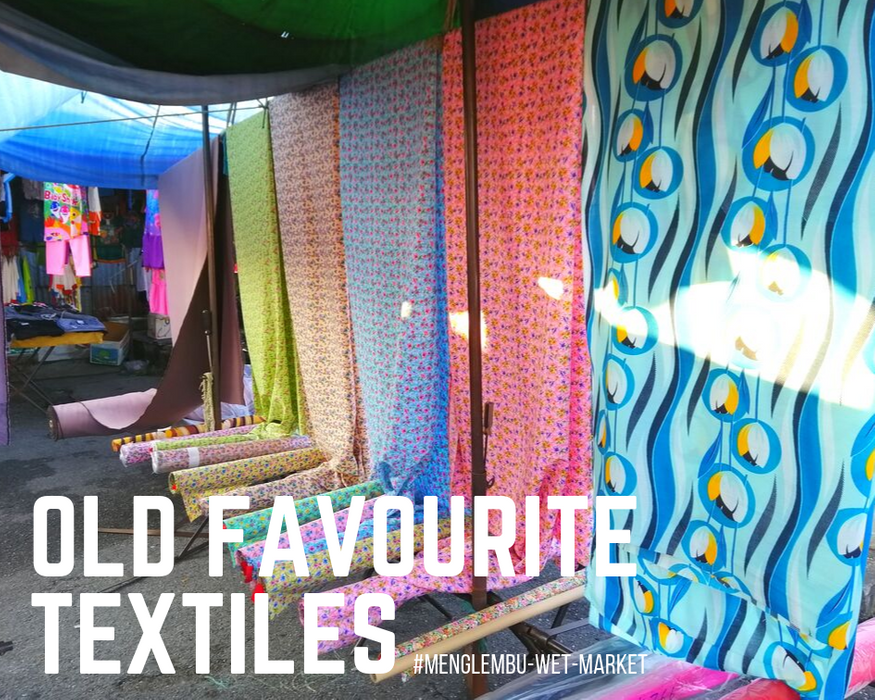 Another thing I miss about flea market / wet market in Malaysia compared to supermarkets, are old fashion way of selling textiles. These textiles are usually cotton and they are smooth and actually quite long lasting. And not many places can find traditional textile print anymore because hardly any homeowner make their own pajamas.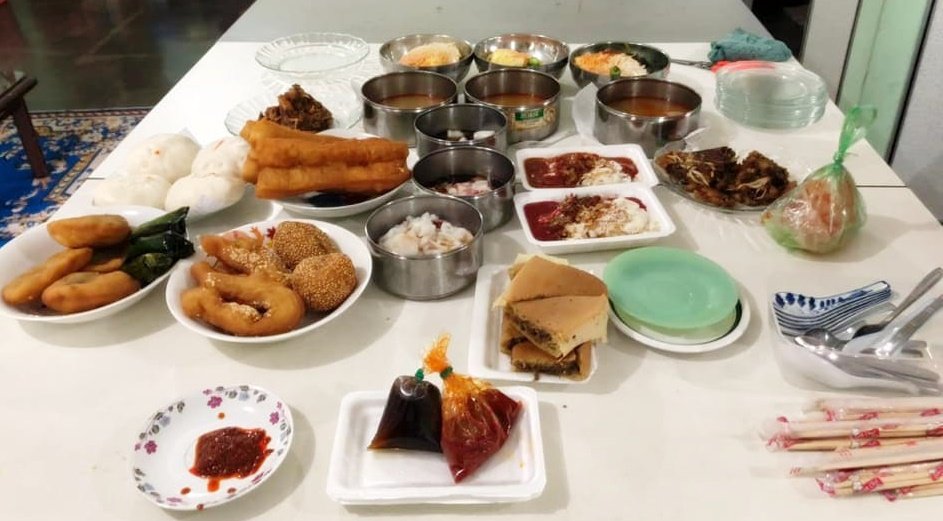 Clockwise from the left: Pork meat dumplings (the white ones), Fried Raddish Cake, Prawn noodles, Rice Noodle Roll, Apam Balik (Chinese fold-over pandcake with peanuts and sugar), You Tiao (Chinese Churros)
And the food, you can practically find most of the traditional desserts, pastries and noodles in a good price while restaurants will charge it probably double to triple fold. The same amount of money you spent in a restaurant for a dish could equivalent to a whole table of food like I got with my friends when I showed them around this old market.
I can't pick a favourite... they are all my favourites!
Imagine...
One of my younger friends in her 20s has never been to such a rustic place for grocery shopping before.
I wish I could snap more photos but it was quite busy and I couldn't get all the photos in one place, but for anyone who wants to see how markets still run by Malaysians the good old fashion way (probably not much change for almost the whole century) you can still find it here.
I did try to make some quick video captures... if they are clear enough I will update the link / post to dtube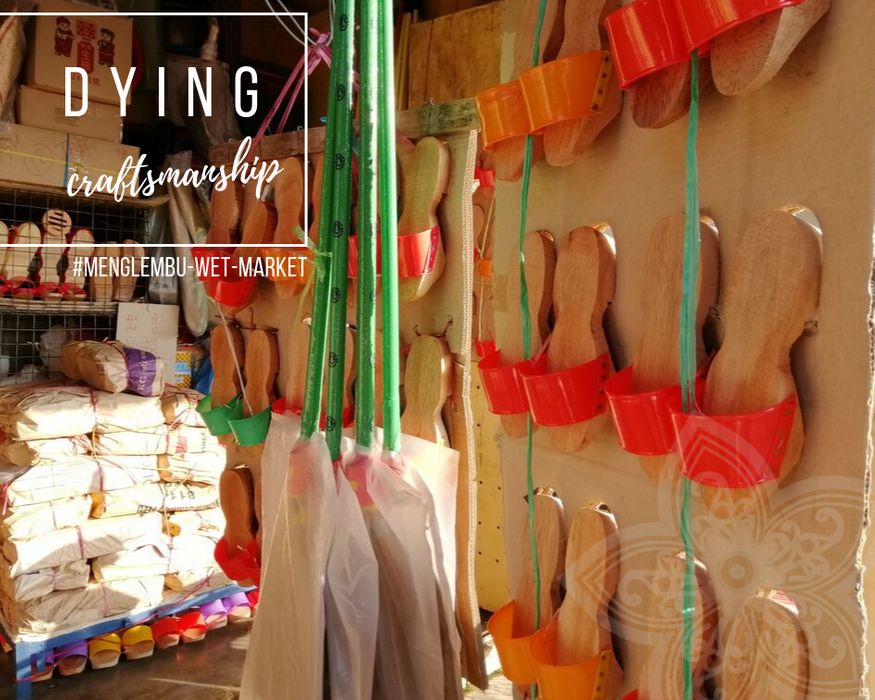 And last but not least, the famous Chinese clogs. Menglembu was once a wet land area with most houses with large wet kitchens beside the well, and most of the time people will use these wooden clogs in the kitchen especially fetching water from wells because they are sturdy and also at the same time durable for both wet and dry cement flooring kitchens.
I remembered when I was little I could always know when my mom or grandmother is in the kitchen because I would hear these familiar clunky clog sounds all over the kitchen.
You even know your neighbour is busy in the kitchen because of that!
But according to one of the sellers, this shop is one of the last shop existing in the wet market (that still sells at a normal utility retail price and not a tourist sentiment), and it is getting lesser of these that are hand crafted personally. The old owner seems to be the last and there were no apprentice that wanted to take on this dying business.
(especially when rubber clogs like Crocs came about to popularity)
I do hope that those who still want to experience some really old fashion marketing (grocery shopping) on a small town could check out this place. Most of the hawkers were here since 40 years ago and once they expire there is no more people taking over their place.
You will pretty much smell the wetness and its authenticity while it still lasts