Usually when you heard of hostels, you'd probably think of massive bunk beds, messy and busy accommodation where you'll see travelers buzzing in and out and probably... it is noisy.
But not this cozy "shack"
When we first saw the entrance and was greeted by glass sliding doors, our brows (@khimgoh and @kaerpediem as well) raised and was smirking, thinking, what is this place?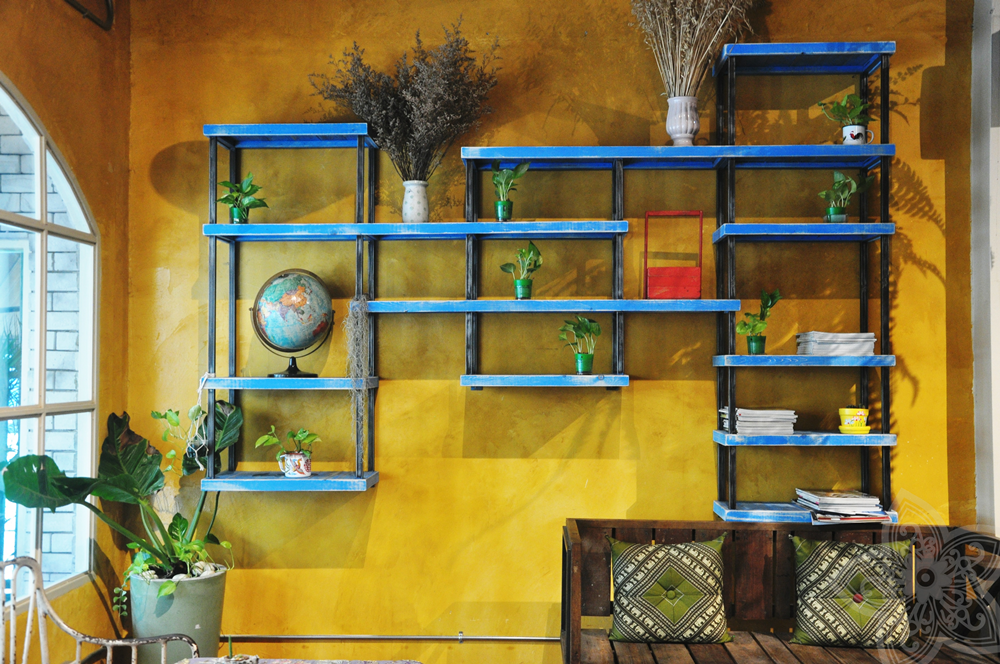 And the moment we stepped in, the first thing that really caught my eye was this Ikea impressed open space rack with nice fauna decorations with a globe.
And all we could say was....
WHOA..... SO COLORFUL!
exactly like what @waybeyondpadthai described to me when she first recommended us to stay at this place
(I think Khim and Kaerpediem were the first to take out their cams to vlog!)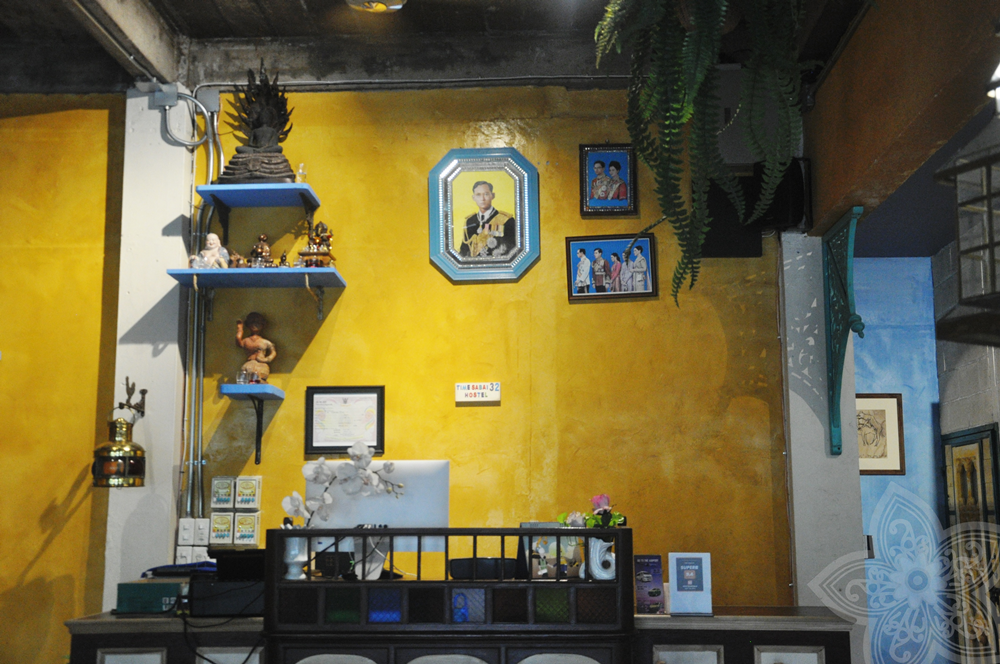 this was taken when the staff was busy washing at the side dry kitchen
The cozy little retro counter immediately welcomed us, and the 2 staffs with their best ability, converse with us in English and brought us to our place, which was to the ladies' horror was at the top floor without lifts.
(Elevator is not a prerequisite for the premise with only 4 floors. Even Malaysia architectural law applies to that too)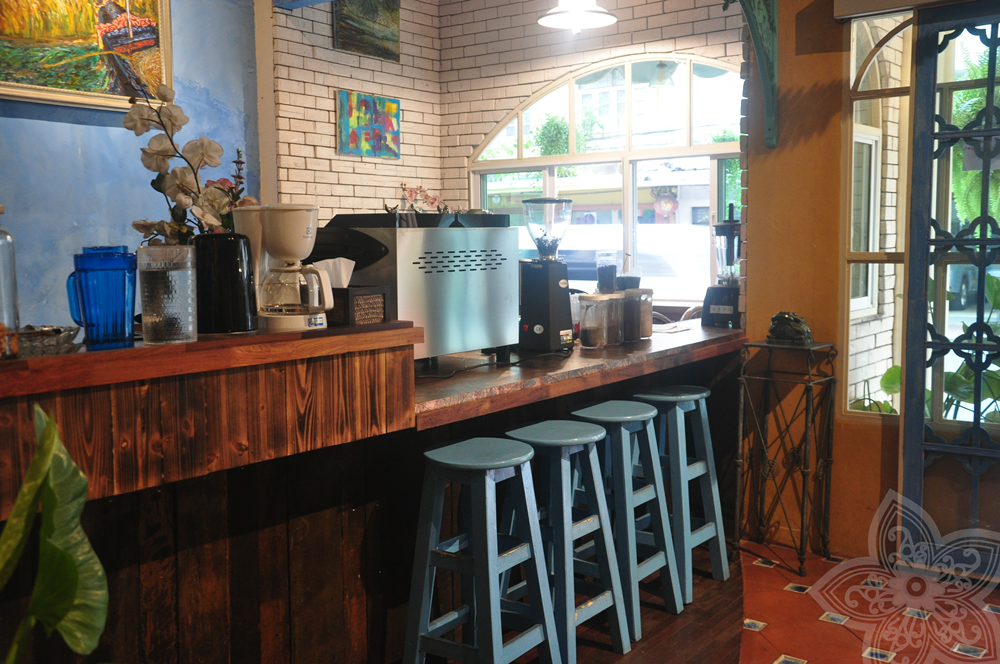 At the lobby of there is a very neat counter with endless supply of fresh and warm water; but there's a small cafe counter where you can enjoy tea and coffee of your choice with only about 1 USD.

This is how you can see when you glance the ground floor at one go; and I can tell you, the word I can express here was - HOMELY.
The rooms
No one likes stairs, but I could say that even though we had to climb all the way up to our dorm at the 4th floor, when we are not overly tired, it is welcoming because to be able to even access to the first floor, there are security lock keys to individual floors where only residence of the premise is allowed to access.
Even different floors have different access keys. So no one can simply move around from one floor to another.
However, we were very fortunate to be accompanied by the TimeSabai32 staffs so that we can check out level 2 and as well in order to help recommend this place for your pleasure of reading.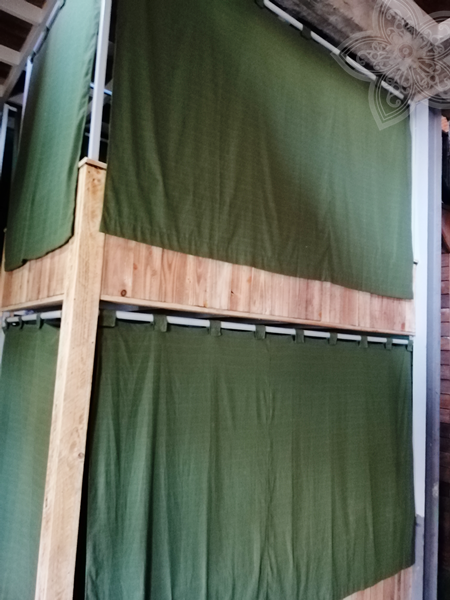 And each floor has its designated individual bunk beds (with a private lock and key closet for you to hide your things inside)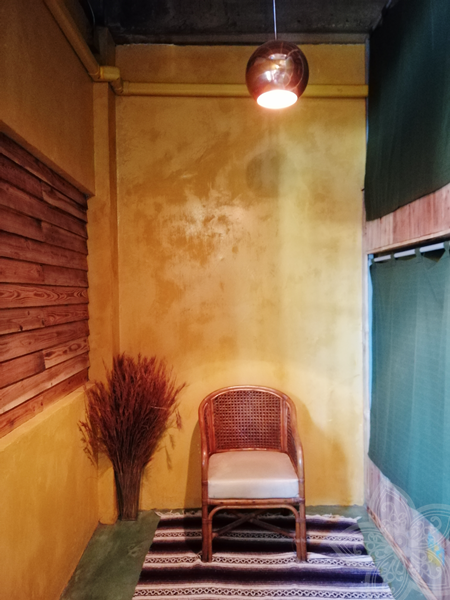 Even the common dorm area will have a cozy little private corner for you when you so happen to need to just enjoy a good book.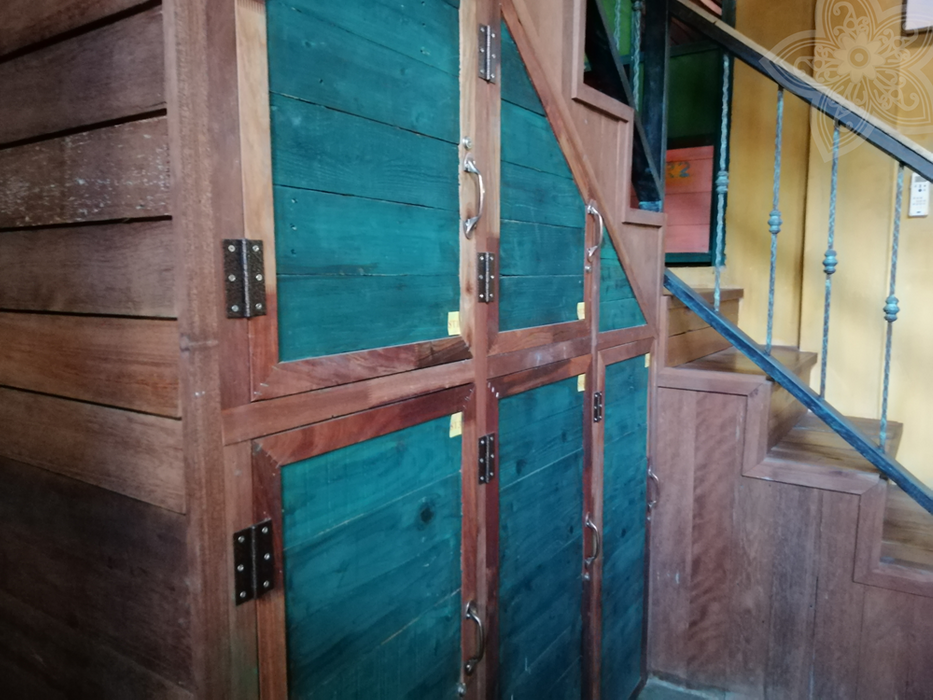 There are also extra lockers with locks for those who prefers couch surfing with an extremely comfortable sofa bed, so you know that you don't have to worry that your belongings will go missing.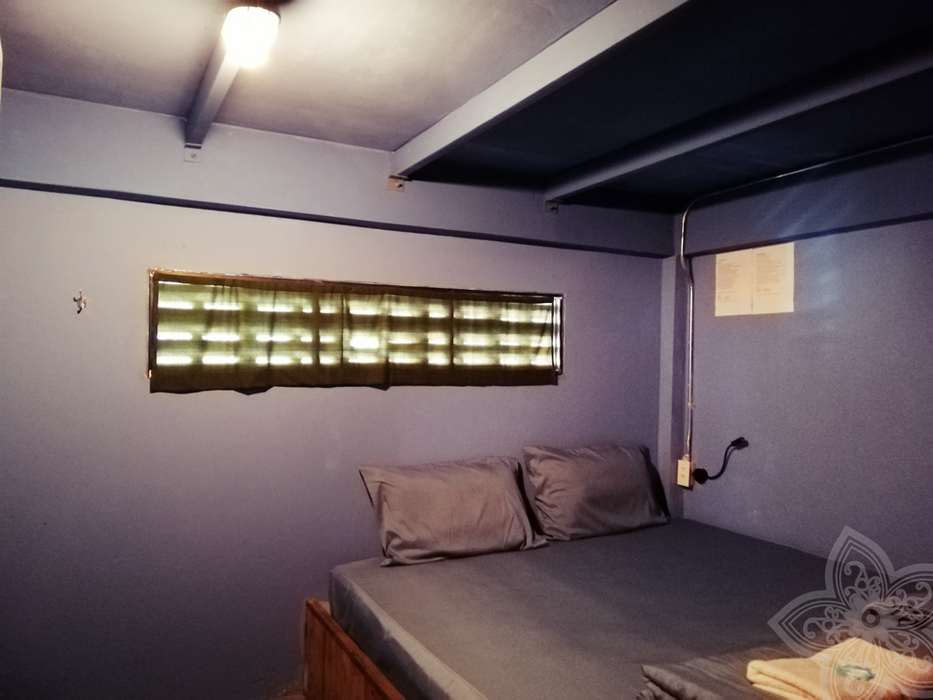 For those who preferred a more private spaces, there are also tiny suites like this one where it is a king size bed with space for you to place your bags right beside you.
(We had a family room with 2 king sized bunk bed style, unfortunately it was a little too dim to take a nice picture)
Restrooms / Bathrooms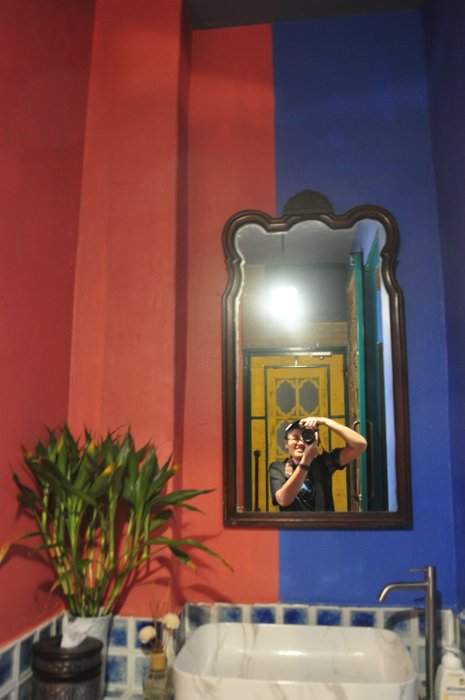 All restrooms are in the common dorm and for us, the common restrooms were at level 3 (where 3rd and 4th floor has an open space combined)
You can see that they created 2 colours to designate the ladies and the gents.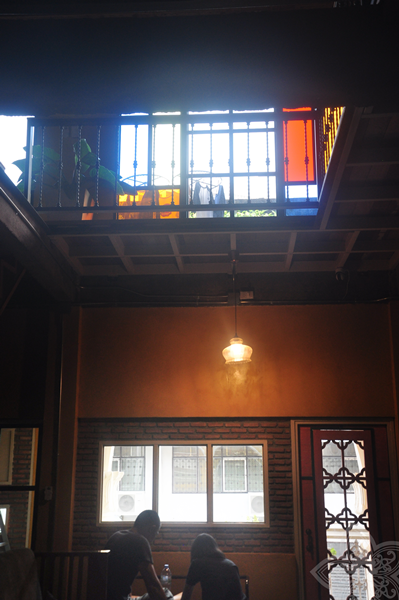 The ambiance of the whole place is really comfortable, and just so happened when we arrived it was a weekday and the place was extra quiet and we had all the place to ourselves.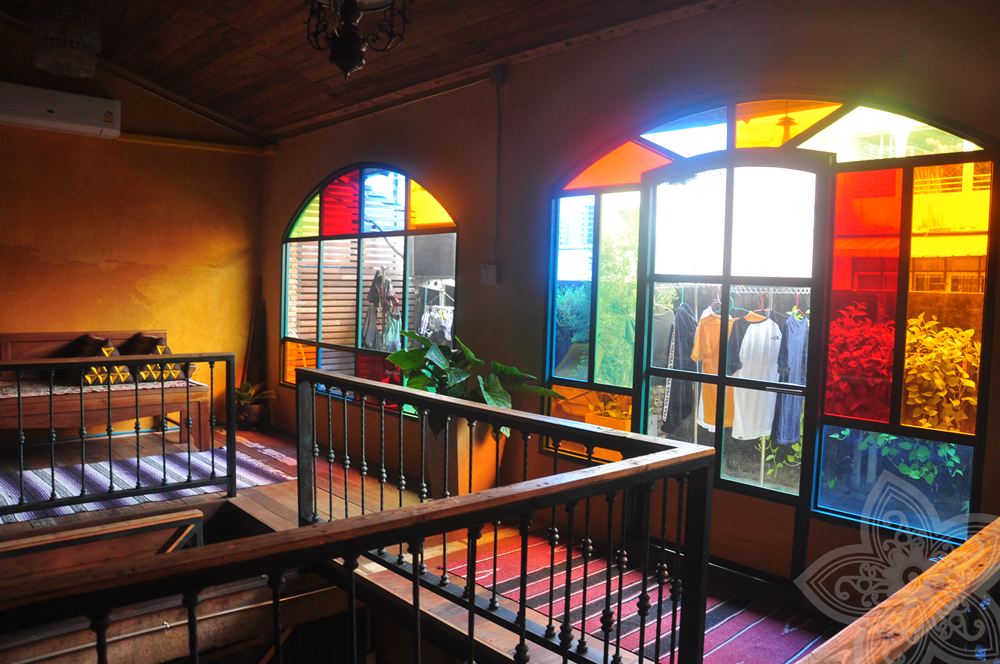 When it comes to the highest floor, we practically have a "little maze of stairs: living room; with colourful glass panels that links to the outside balcony, and we are allowed to wash our clothes and dry them.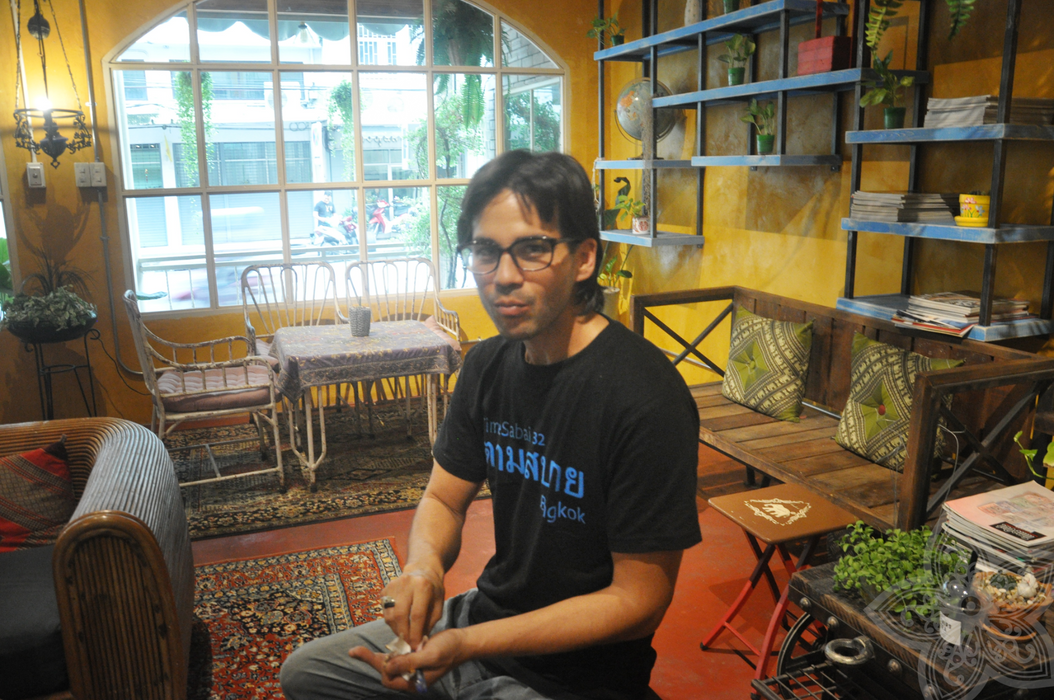 Mikey trying out Malaysian muruku
And this is our brand new hostel manager, Mikey Maney, who has been nothing but a great helper and guide to us, giving us suggestions and even taking us to discover a gem that deserves its own travelfeed post!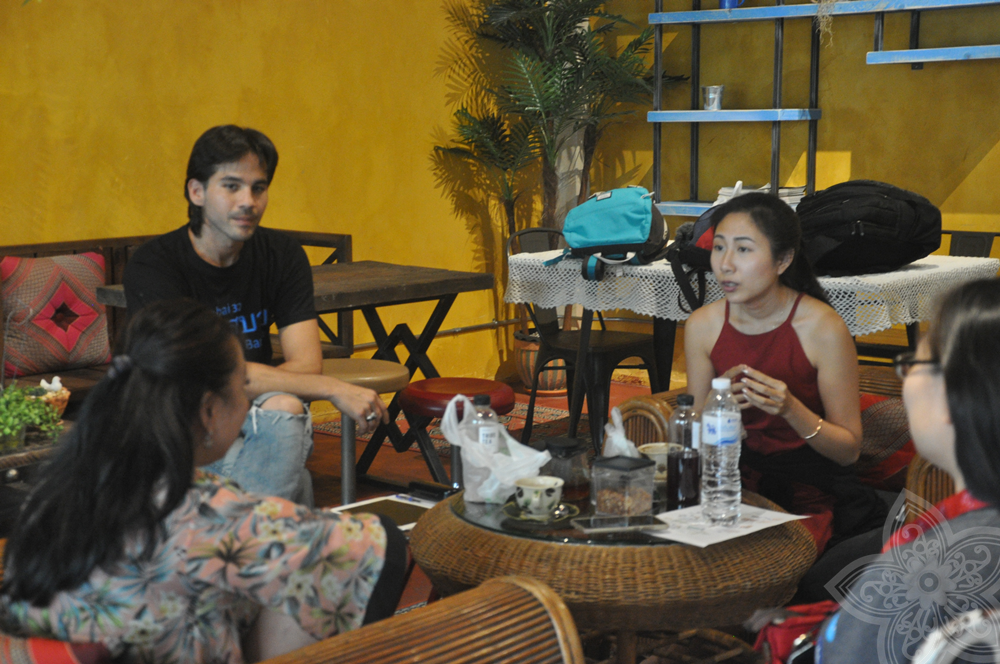 This is when Mikey patiently listens the discussions between Khim and Mo when we tried to figure out what's the best way to get to Palace Prince hotel for #steemfest check-in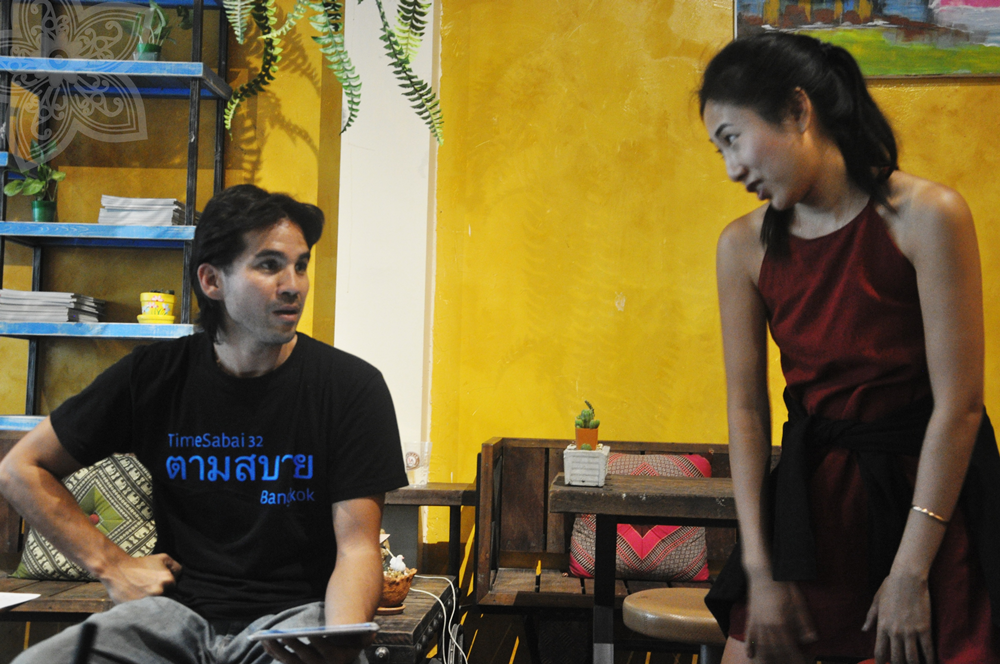 Mikey even had to take out his iPad to check for us as we discuss. That's how dedicated he is to make sure his guests knows their way and be back safely later in the evening.
Verdict?
Definitely a really nice place to check out.

Relatively close by to Chinatown where you can actually walk around and discover and observe the locals' life by the streets, and even tut tut and Grab drivers are just a few minutes away.