It's been over two months since I've gone on a hike. Now autumn is here, hopefully I will get out more. Today I went on a hike locally in Taichung, so pick up time was 8 am instead of 7 am. Yah!!! Another hour to sleep in.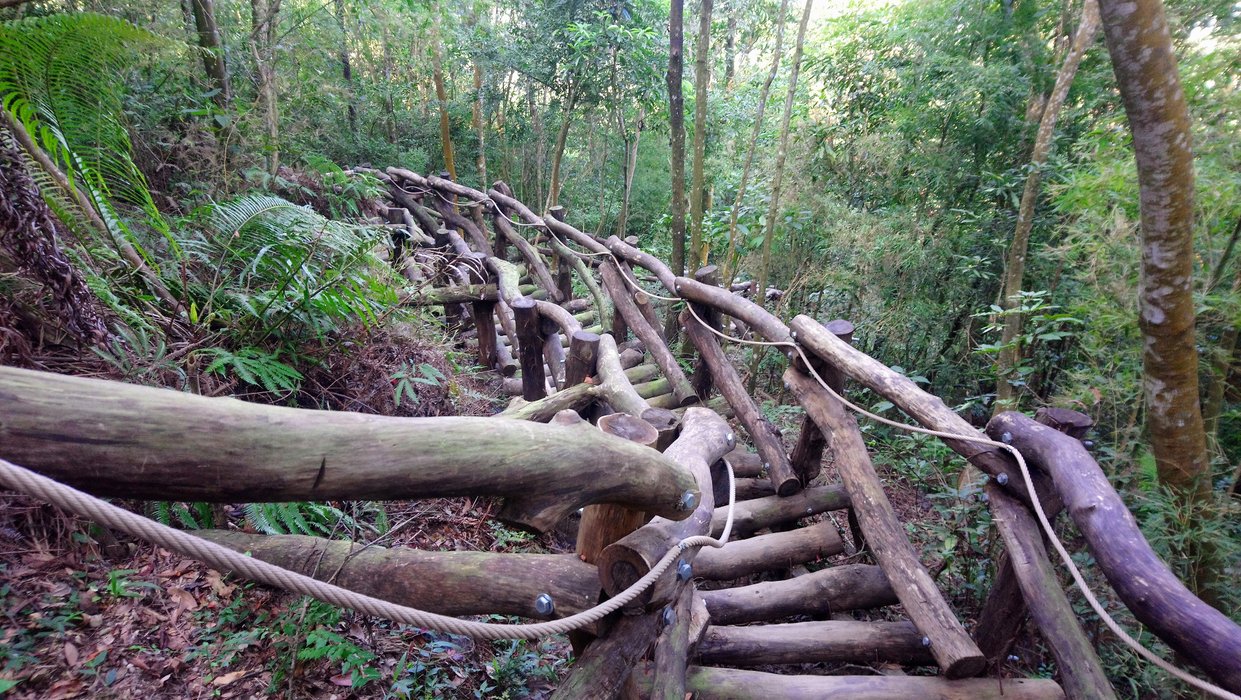 DAKENG HIKING TRAILS
The area here is called Dakeng and there are 10 hiking trails. I went on trail no. 5 which is part of the more difficult group of trails along with trails 1 to 4. Trail 5 runs south to west, and trails 1 to 4 runs parallel to each other, west to east hitting trail 5 at different points.
I was at the hike before 9 am ready for the day's exercise.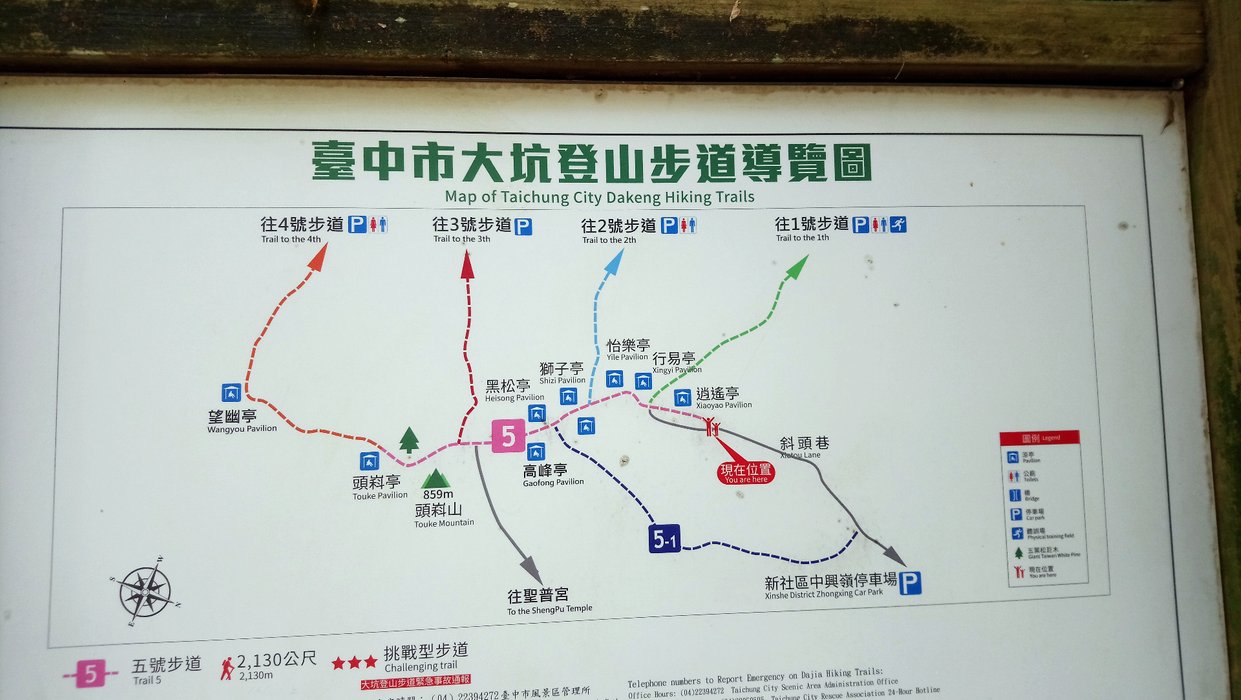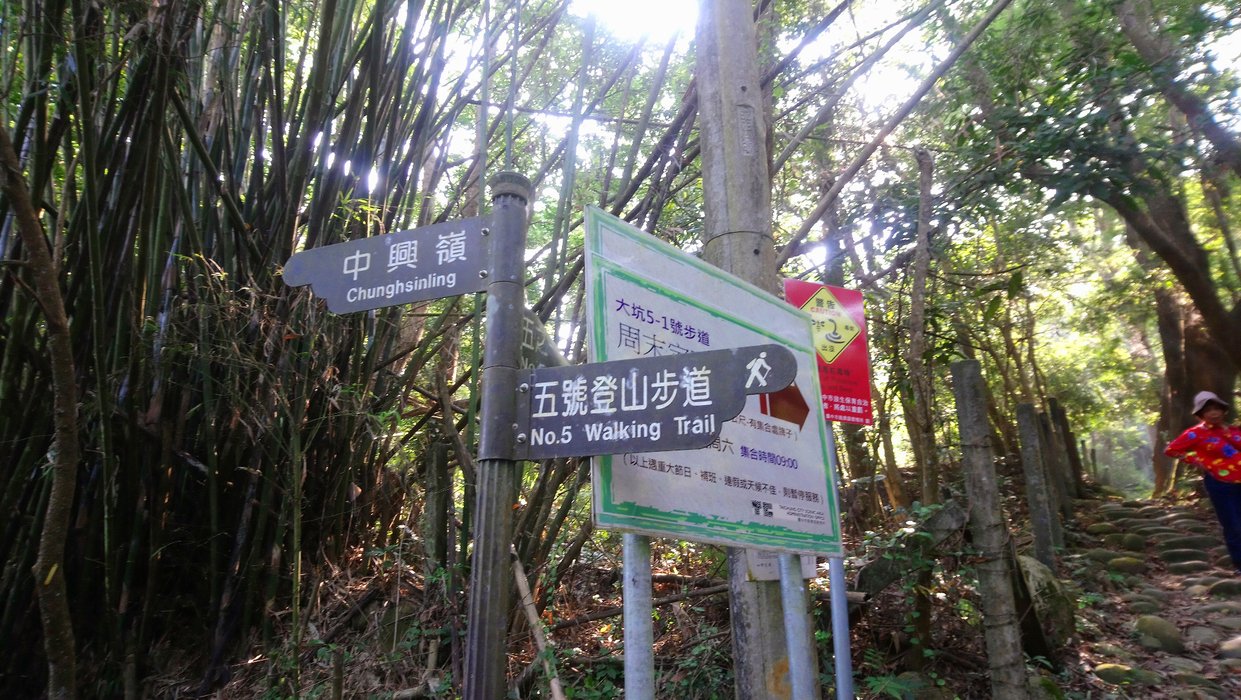 My hike starts uphill. Where else?!! There is only one way to the top of the summit which is 859m ASL, very low compared to my other hikes where I normally start over 1000m ASL. The hike is around 3km from base to the highest, and the elevation is 394m.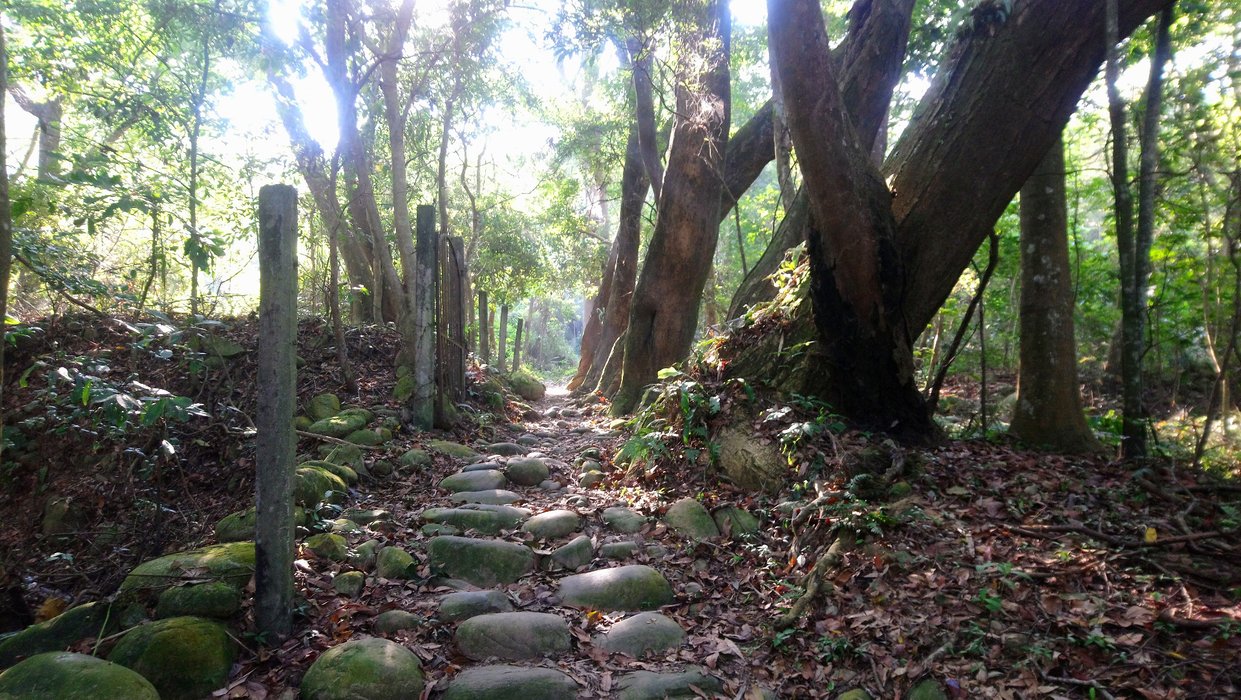 ON THE WAY UP
One main feature of this hike is its steps which are made of logs. It looks pretty and very photographic, but hiking wise it's not very feasible. When it rains, they can get very slippery. And the worse thing is that there is zero margin for error. One slip, you could easily break your foot even on a dry day like today. I had to be very careful with every step and not rush at all, not that I could, whilst going uphill.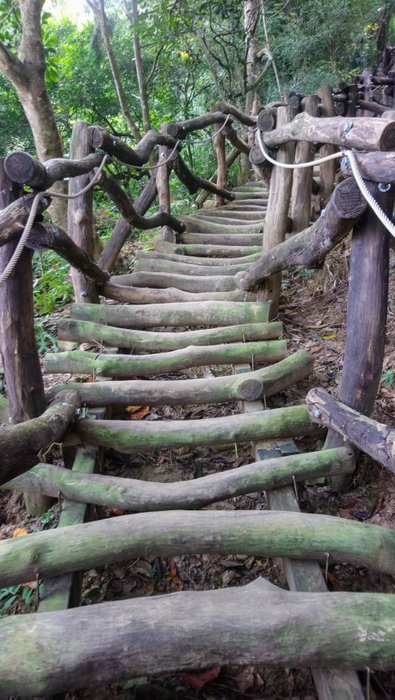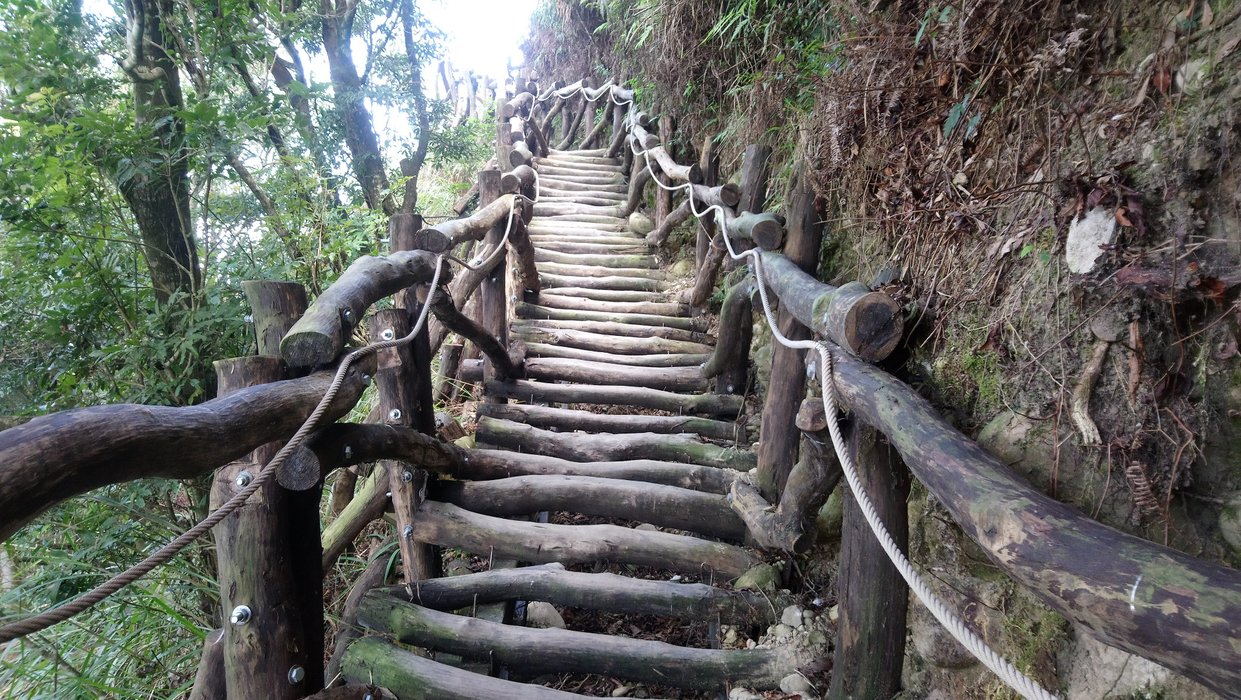 As usual, I was full of energy when I started out and within half an hour I had hiked 700m uphill. Things were looking good as was the natural habitat on the way.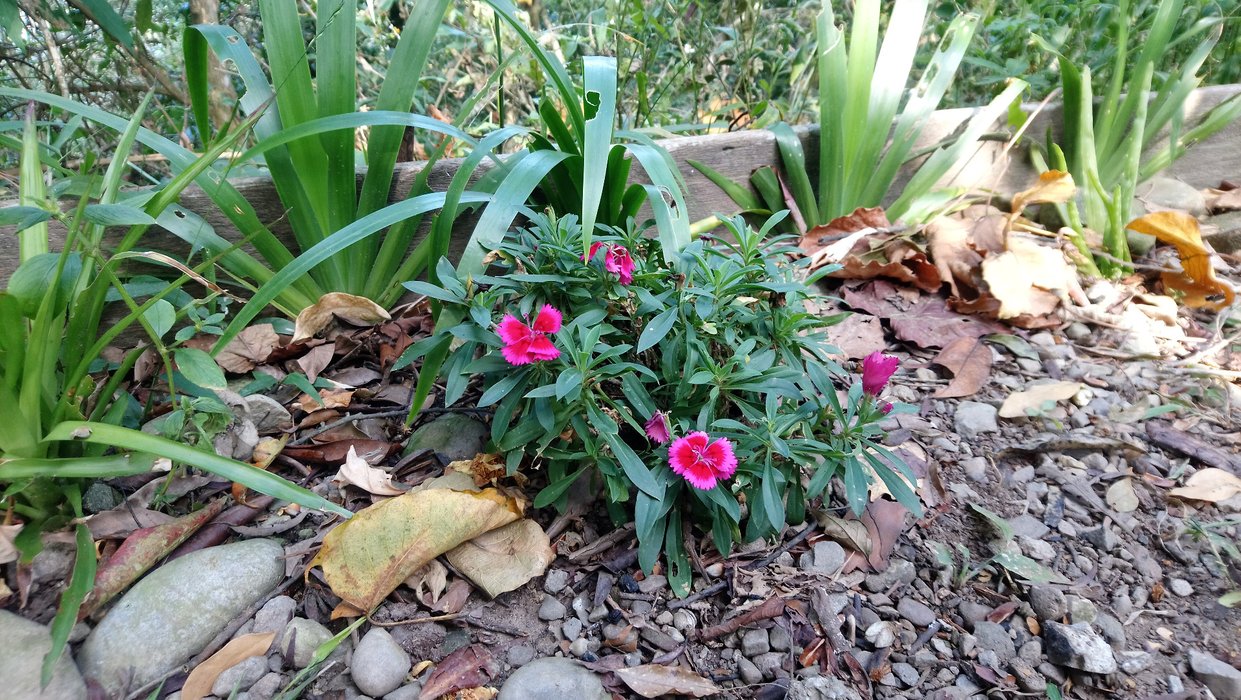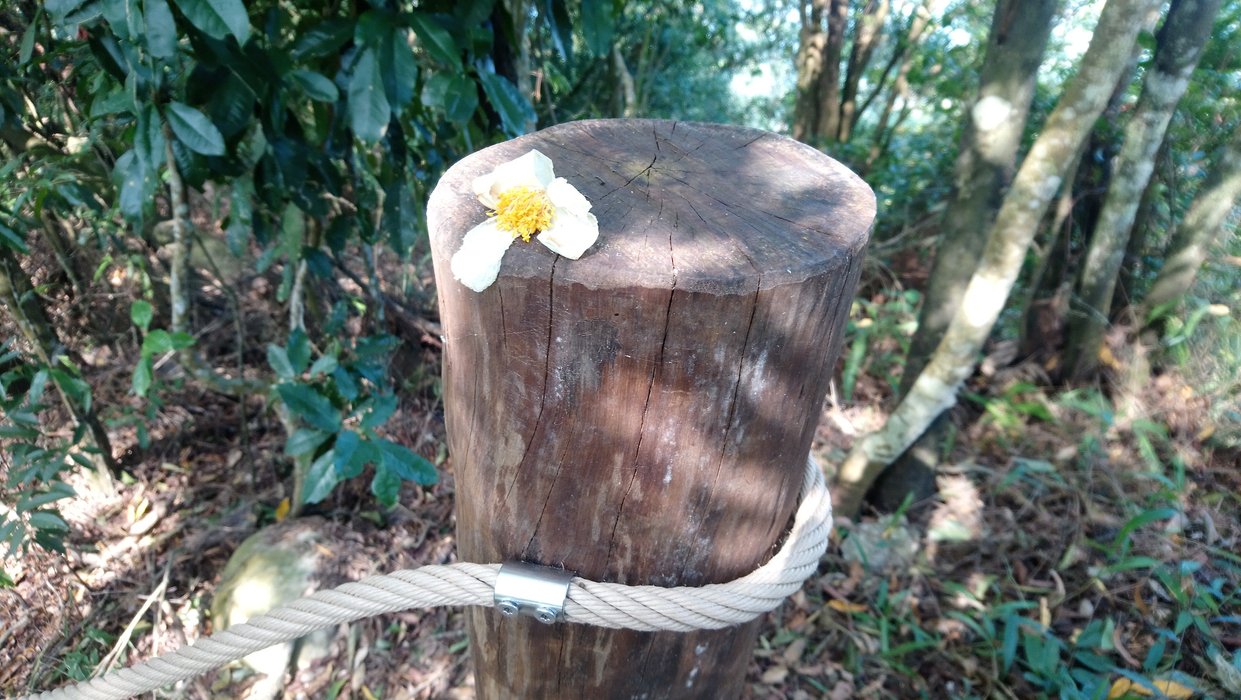 There were a lot of makeshift stops en route and the further up I went, the busier they were. It was like a party 800m up in the mountain. Most of them were drinking tea. Taiwanese love their tea, it's a popular past time, a bit like the westerners enjoying their wine or whisky. Brewing tea up in the mountain is just part of the hike even if it means carry your own water all the way up the mountain!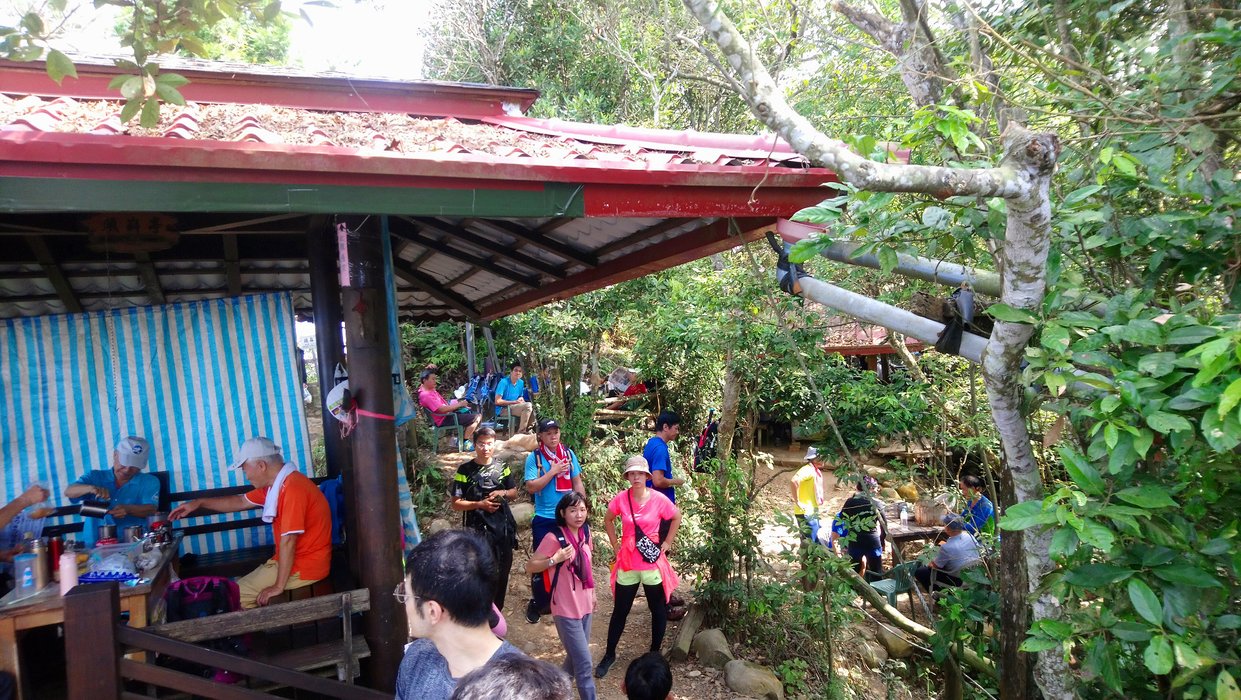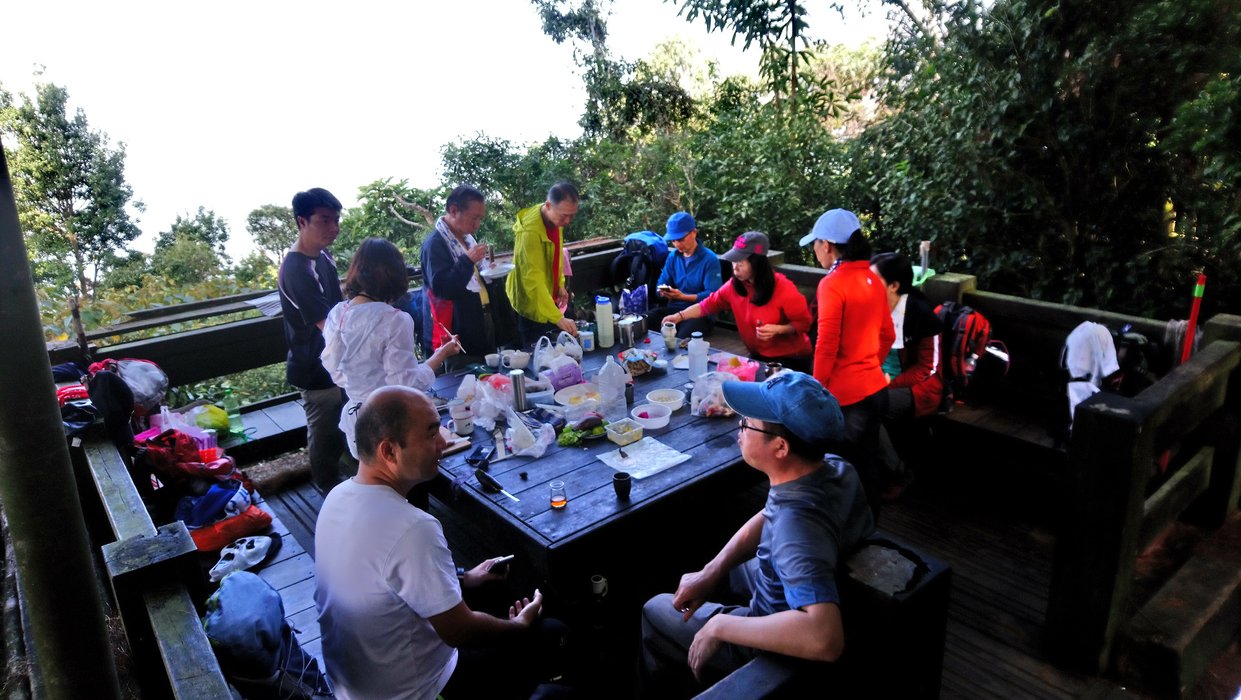 THE SCARY PART
Before I get to the top of the summit, I have to go past the scariest part first. This section ahead has logs on the ground and ropes on either side. It's on the side of the mountain with a straight drop down to the valley. I don't know how far the drop is, maybe you can do an estimate from the second photo below. I just know its far enough to get yourself killed if you slip. At this point, I put my phone away and walked across carefully holding onto both sides for my dear life.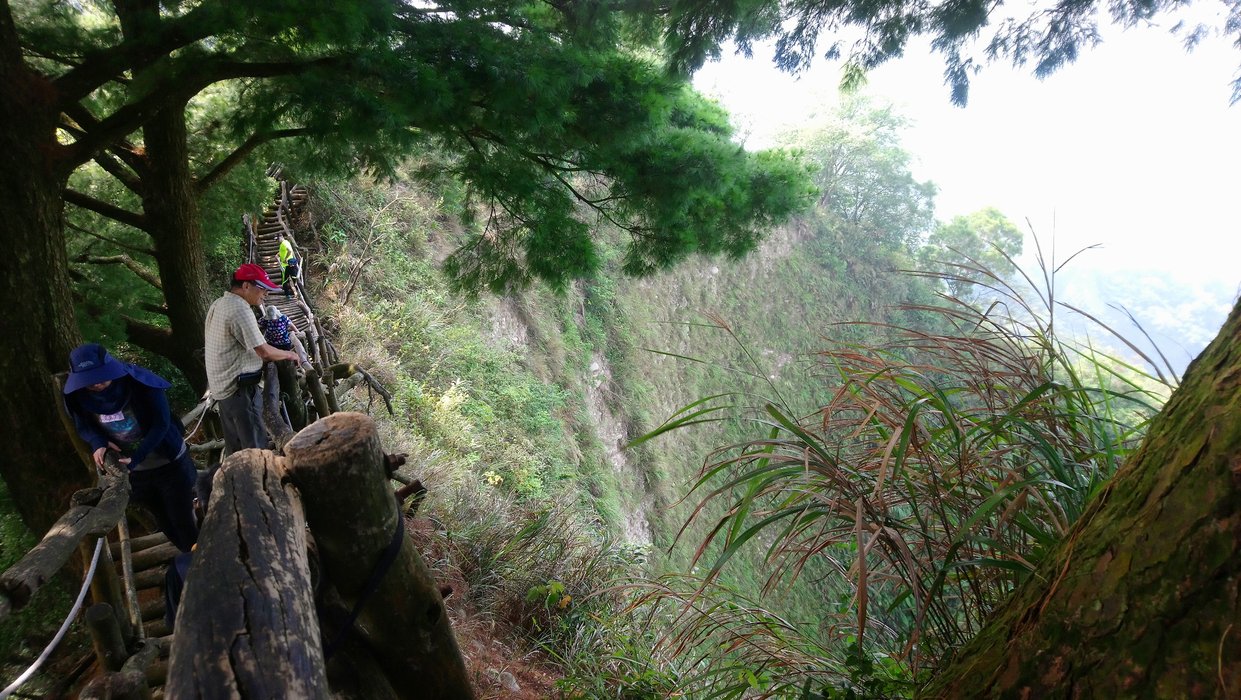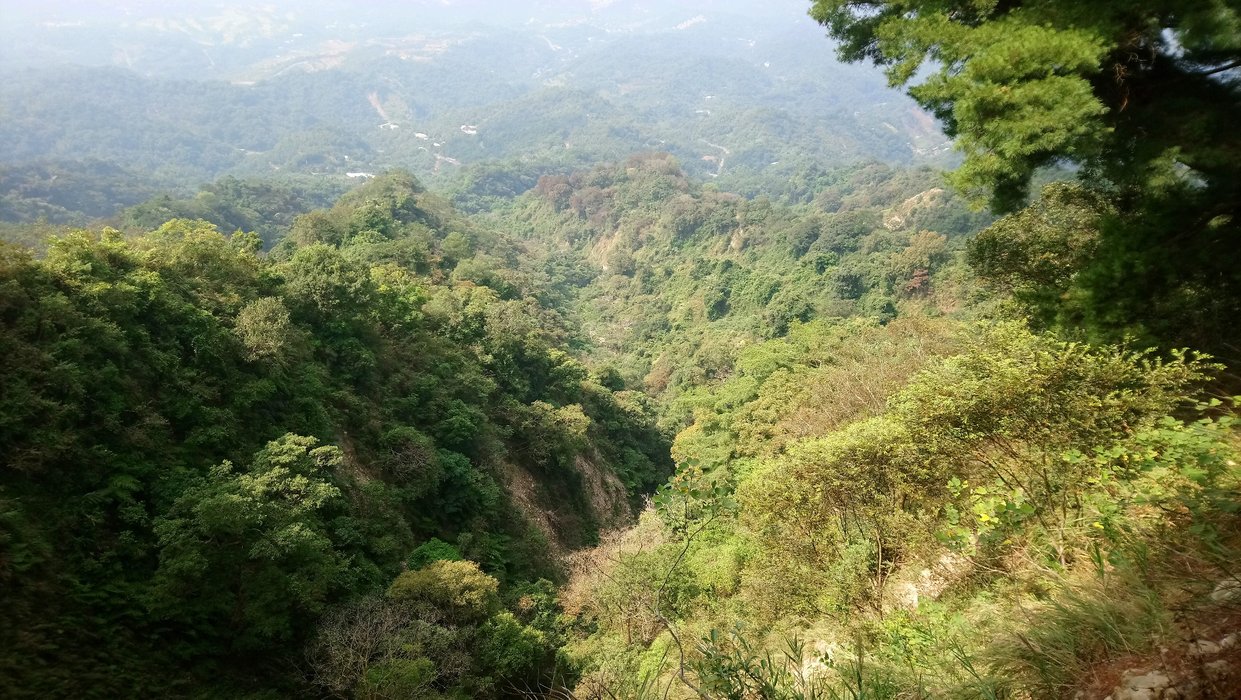 It was only once I walked across that scary section, did I dare to look around. The air quality hasn't been great in recent weeks, but being so high up and near the city, did offer some refreshing views.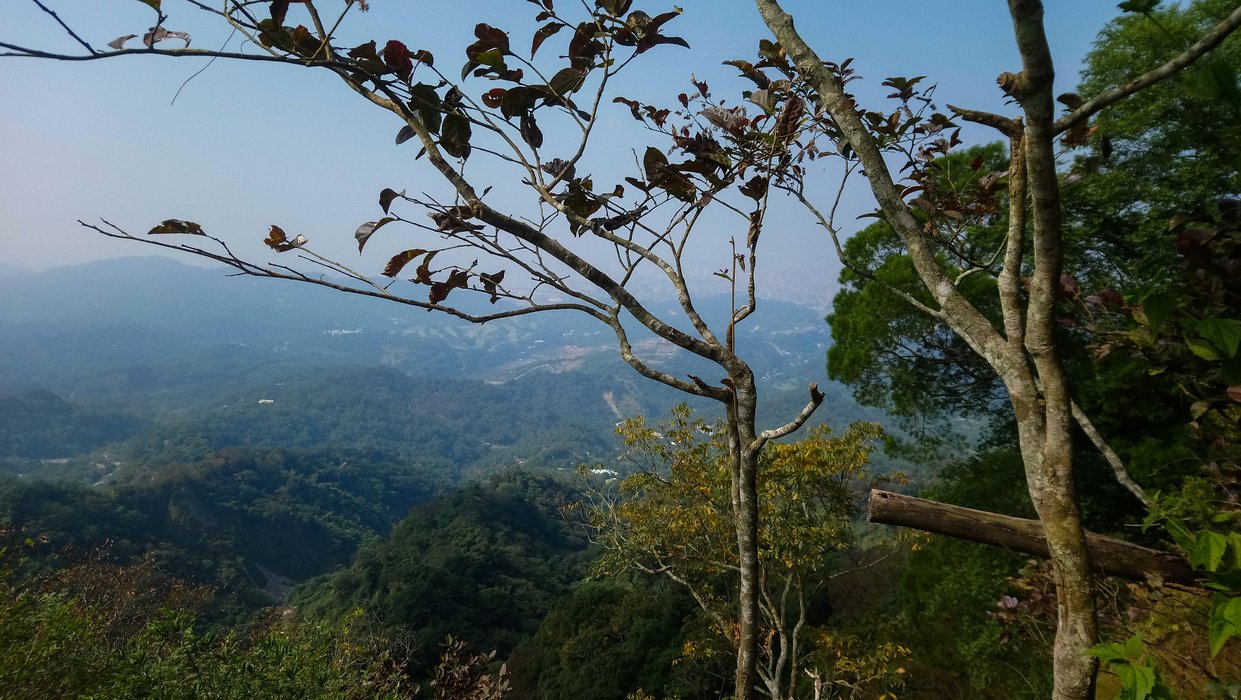 THE SUMMIT
Half an hour later and after climbing more stairs, I finally got to the summit that was 859m ASL. There was another party going on here as people tend to spend a bit more time hanging around at the summit to brew their tea and have lunch. I lingered around for a little while, took my been here and done it photo and started to head back down.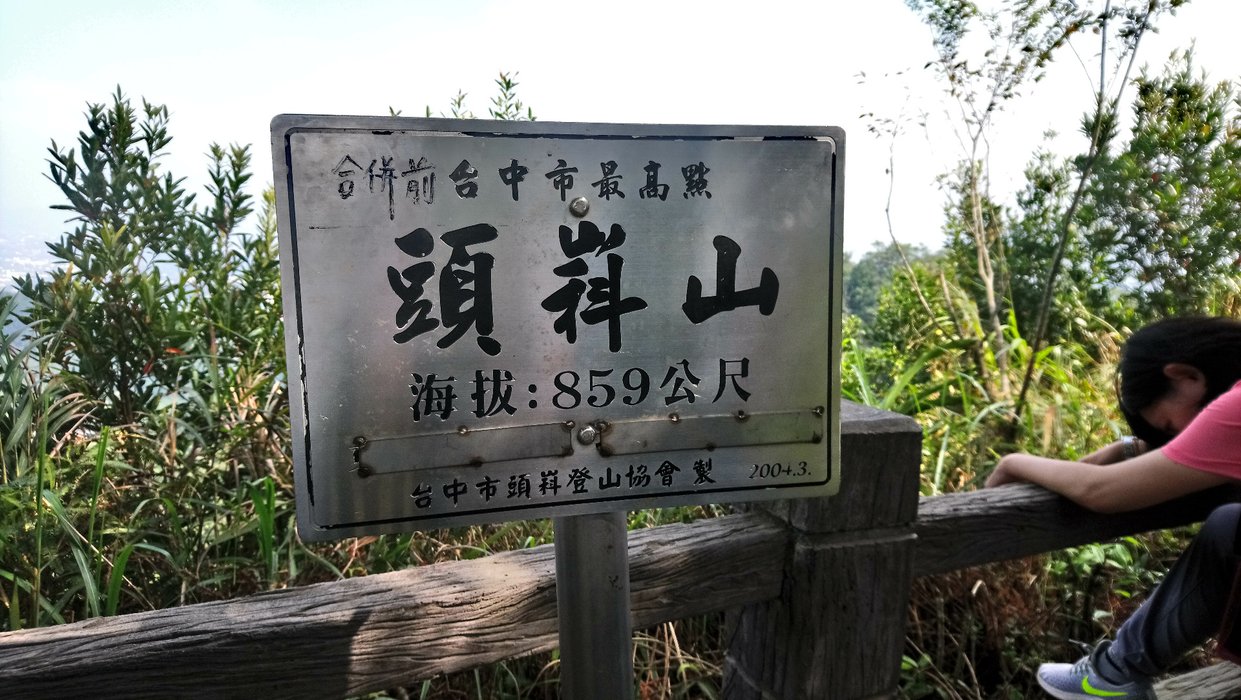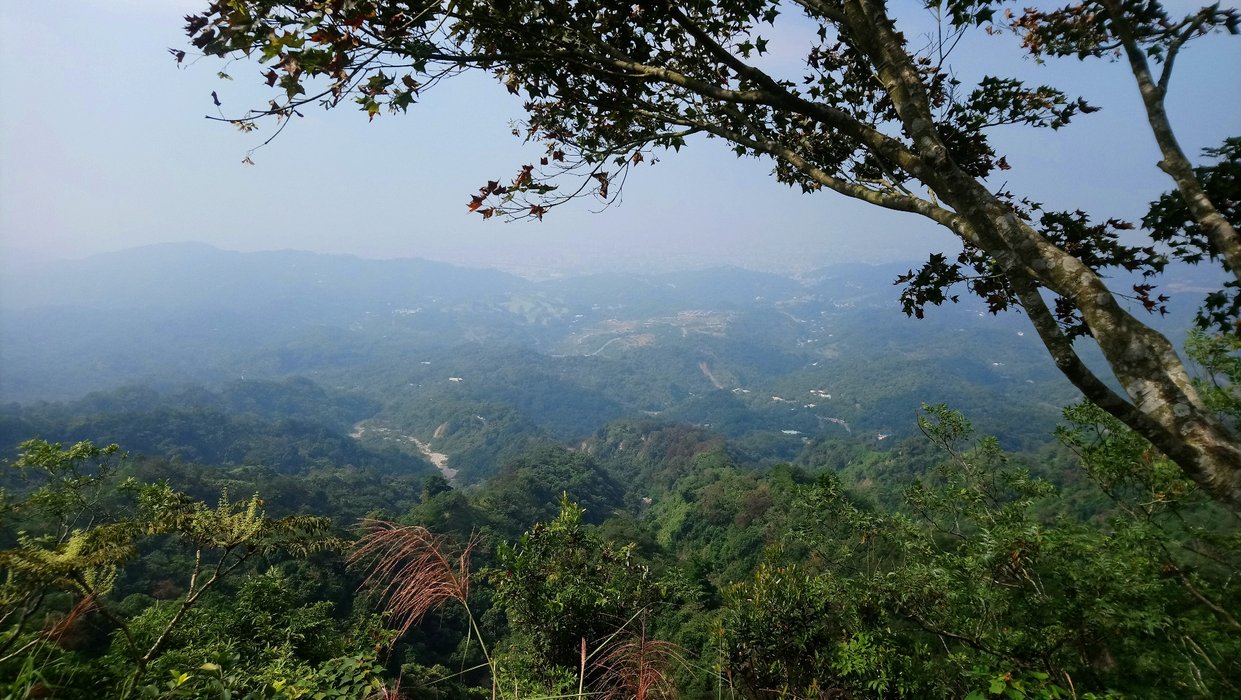 COMING BACK DOWN
I had to hike past the scary section on the way back down. Doing it the second time was much better and I think I walked a bit faster than on the way up. However, there were kids coming on the opposite direction and they were leaping around like little lambs on the hills!!! I think I'm getting way to old for all this.
For the last part, I took a fork and a little detour to add a bit of diversity to the route. It was stairs after stairs, and that still took me another half an hour downhill to get back to the car park. My legs are killing me again. Definitely age kicking in.