The Sensoji in Tokyo, Japan was first founded in 645 AD and is the oldest and most popular Buddhist temple in Tokyo. Every year over 30 million visitors come here. The Sensoji is also known as Asakusa Kannon Temple as it is located at Asakusa.
There are many many temples dotted around the whole of Japan and I wasn't actually too keen to go to one of the most popular tourist attraction on a Sunday morning. I gave in in the end as I found a very good ramen place for lunch and it was literally next to the temple, so it made sense to stop by before lunch.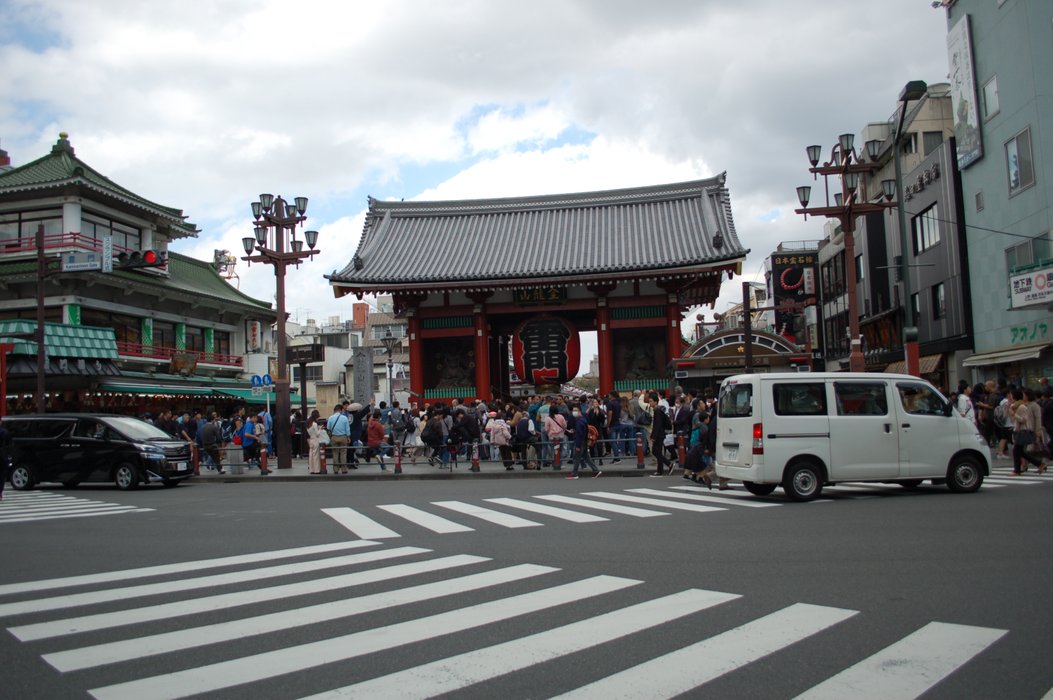 I could already see the crowd by the outer gate of the temple even before I crossed the road. The outer gate is called the Thunder Gate or Kaminarimon. You may recognise it from many promotion materials for Japan as it is quite symbolic of Tokyo. After I crossed the road to the Thunder Gate, I realised it was actually a lot lot more busier. It was packed with visitors. There were quite a lot of girls dressed up in kimonos taking photos, and they all looked so pretty with their colourful outfit which you will see quite a lot in my video.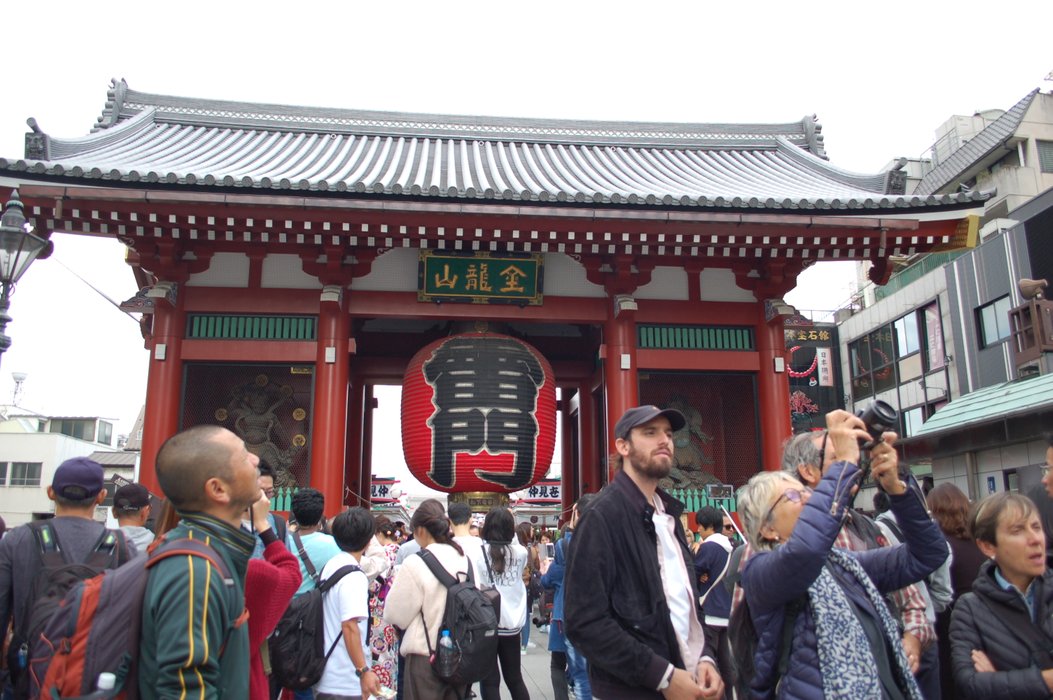 Nakamise is the 200m long street beyond the Thunder Gate and leads to the temple. If you thought the Thunder Gate was busy, look at this!! It's just crazy! I had to get my assistant camera man aka husband help me take a lot of the video footage otherwise you'll just be looking at the back of people's head. I think he did a pretty good job of capturing the buzz here.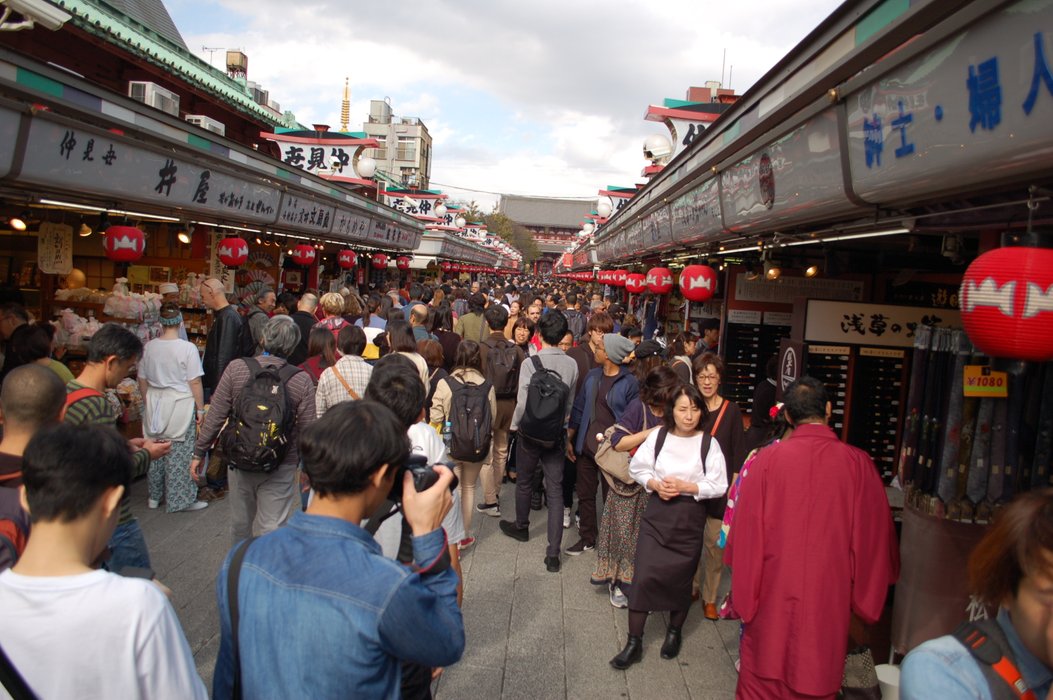 The crowd started to thin out as we got towards Hozoman or Treasure House Gate , the inner gate. It wasn't as busy here as the Thunder Gate, maybe a lot of people turned away when they saw how busy the Nakamise was. Here you'll find tourists taking photos in a funny pose (see if you can spot it in the video) and more pretty girls in kimonos. Yes, it's my assistant camera man again.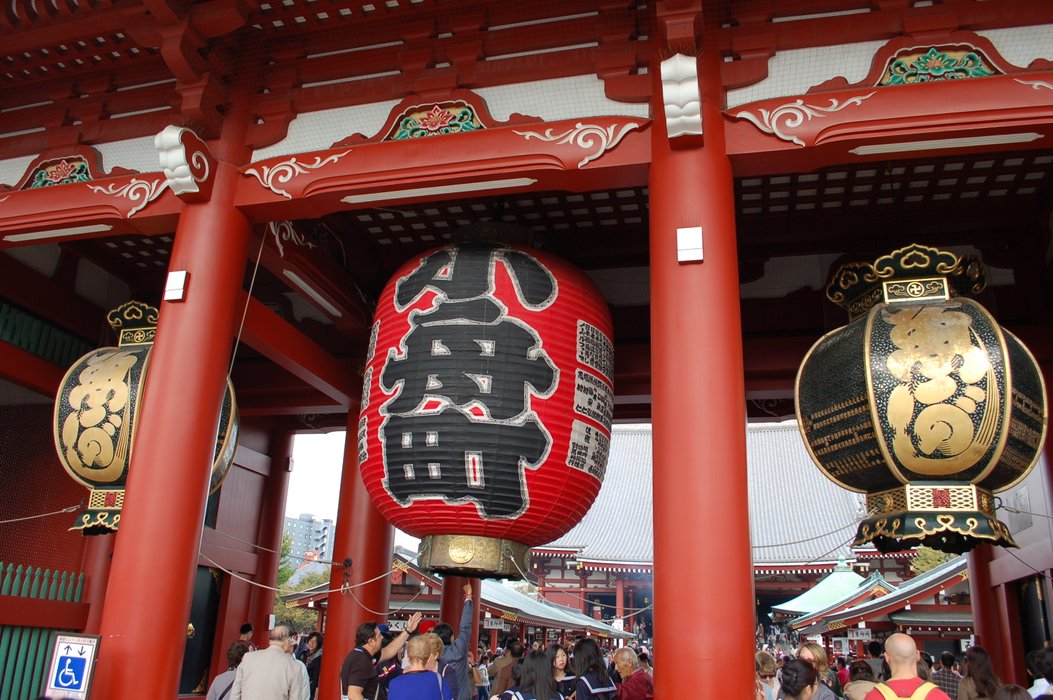 The main temple hall is directly in front of Hozoman, and a five story pagoda on the left. There were a bit more people here again. Where did they appear from? In my video I will take you on a walk from the Thunder Gate, down the Nakamise, pass the Treasure House Gate and ending at the main temple hall. Embrace yourself for the craziness!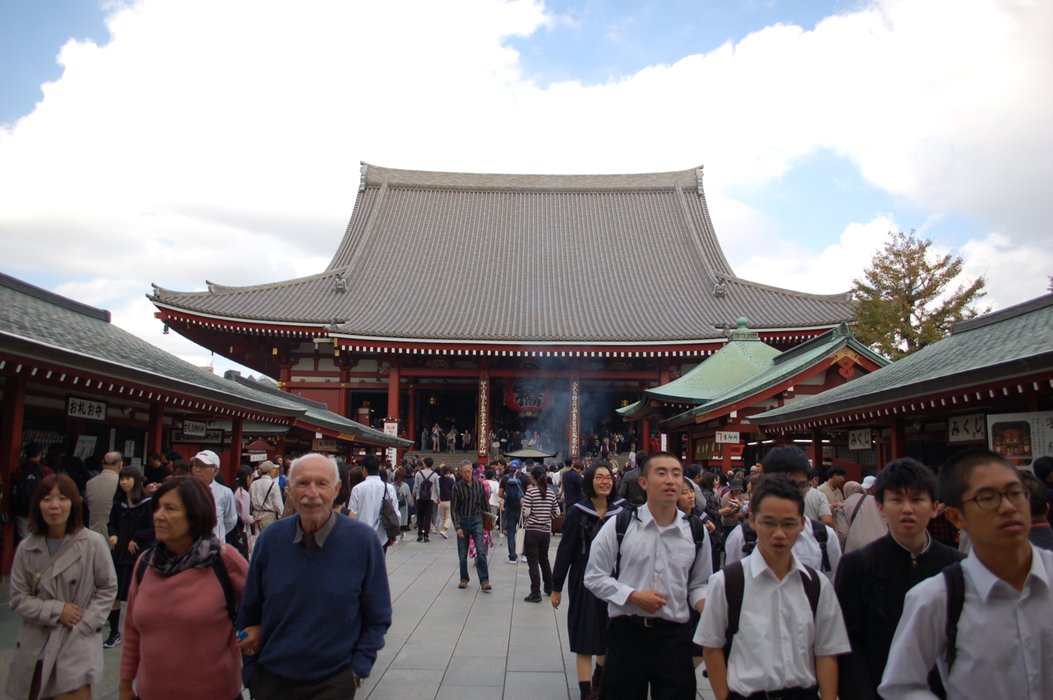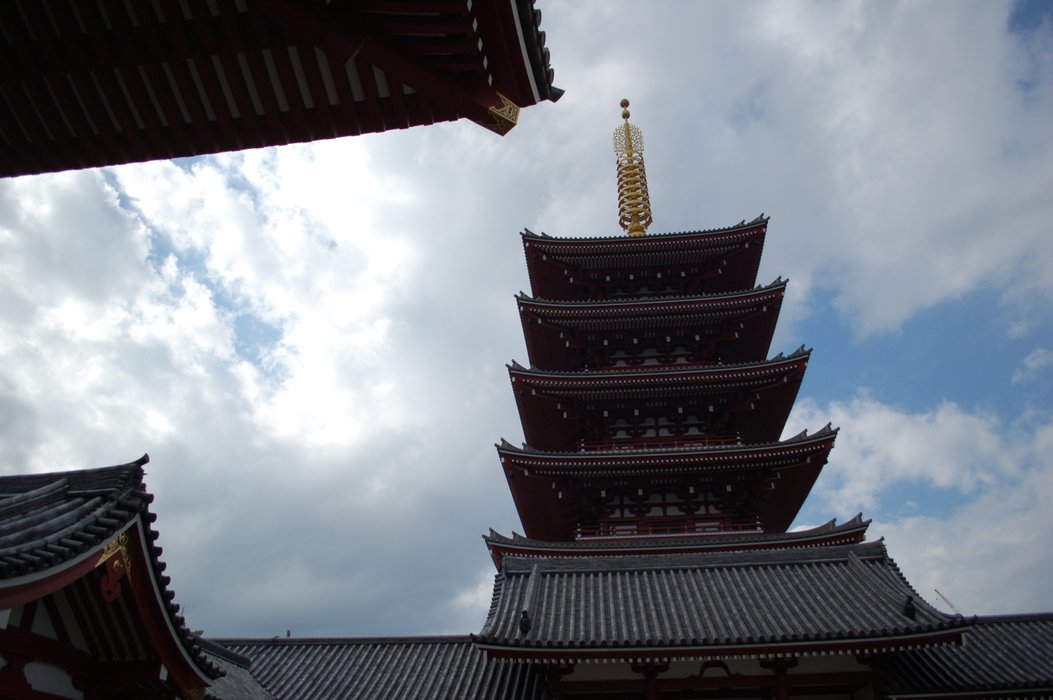 Check out all my travel posts here on Steemit Worldmap, and also my latest project @LadiesOfAsia where we share fun and cultural diversity across Asia Pacific.


---
▶️ DTube
▶️ IPFS
Posted with
@steem-plus