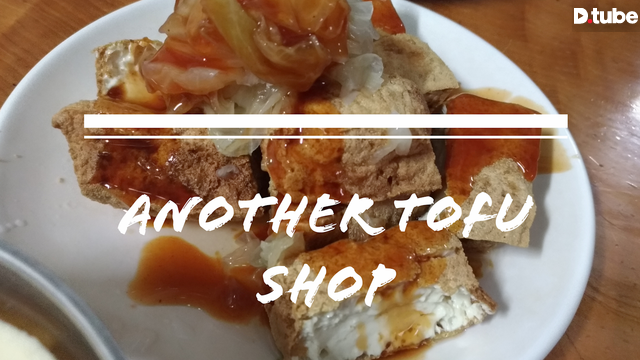 ---
A while ago I shared a shop on the east coast of Taiwan that made tofu skins. If you missed that post, you can read it here and don't forget to watch the video! The whole process of making the tofu skins is quite fascinating. On the same day, I visited another tofu shop. Like the first one, this was also recommended by the two locals who didn't know one another.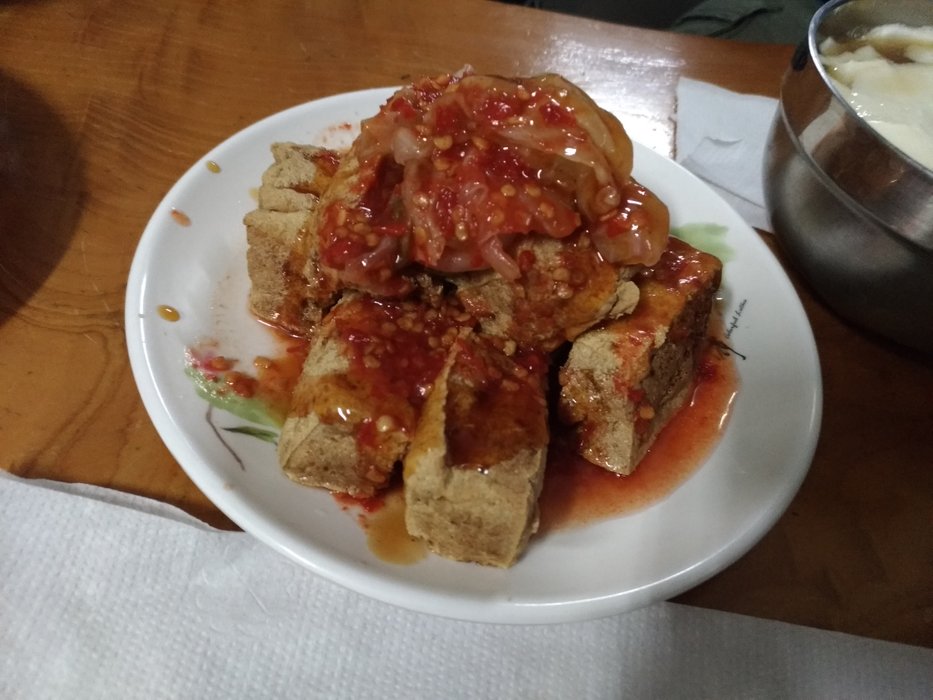 This place is called Fu Yuan and is located on the turn of a road in a residential area. It's not that obvious as the sign was quite small and we drove pass it even though GPS said we had arrived. I guess we hadn't expected it to be amongst some quite nice houses. Here it is on the right.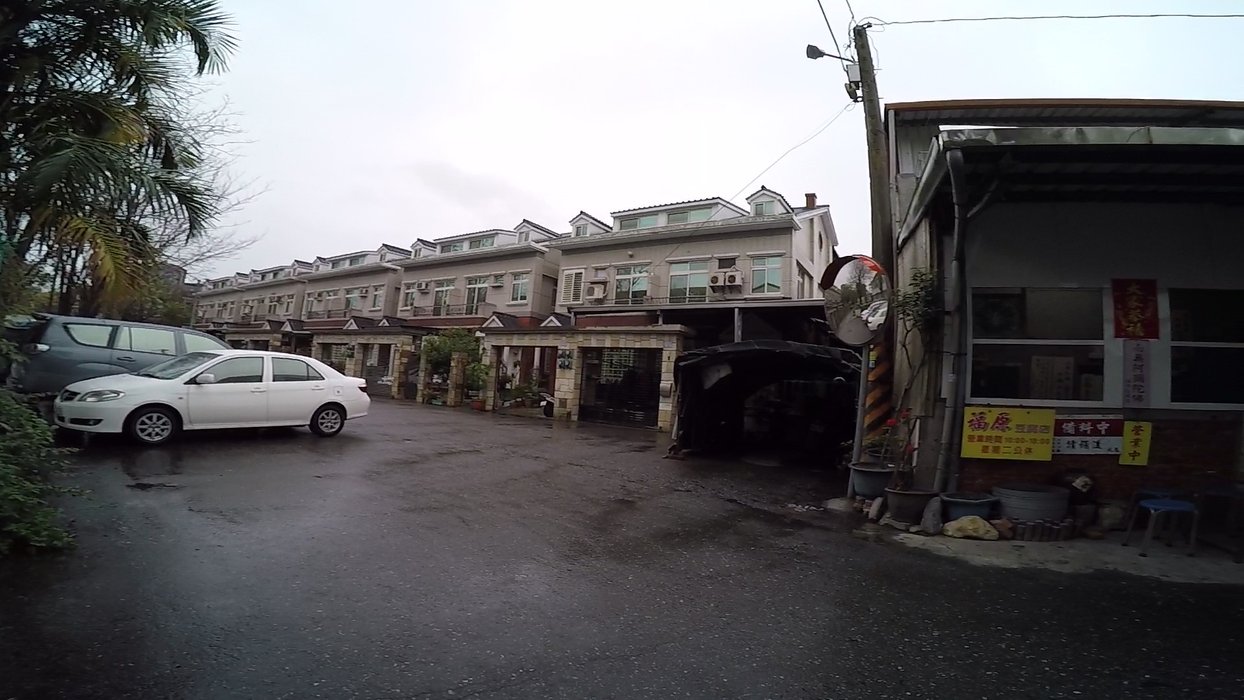 My Airbnb landlady said this place sometimes close very early in the day when the tofu are all sold out. I think we were lucky when we went as it was raining (you might notice it in the video) and they weren't that busy. Theystill had quite a big boxful of tofu because I asked the owner if I could have a little peep inside. He was a bit grumpy but opened up the box to let me take a video of it.
The workshop was next door and with me being me, I went to take a look. The tofu here is different from the previous one in my other post. That's the beauty of tofu as it is so versatile and comes in so many different types and form. This one is considered a hard tofu. These slabs of tofu are cut into smaller pieces and then deep fried, for about 6 or 7 minutes.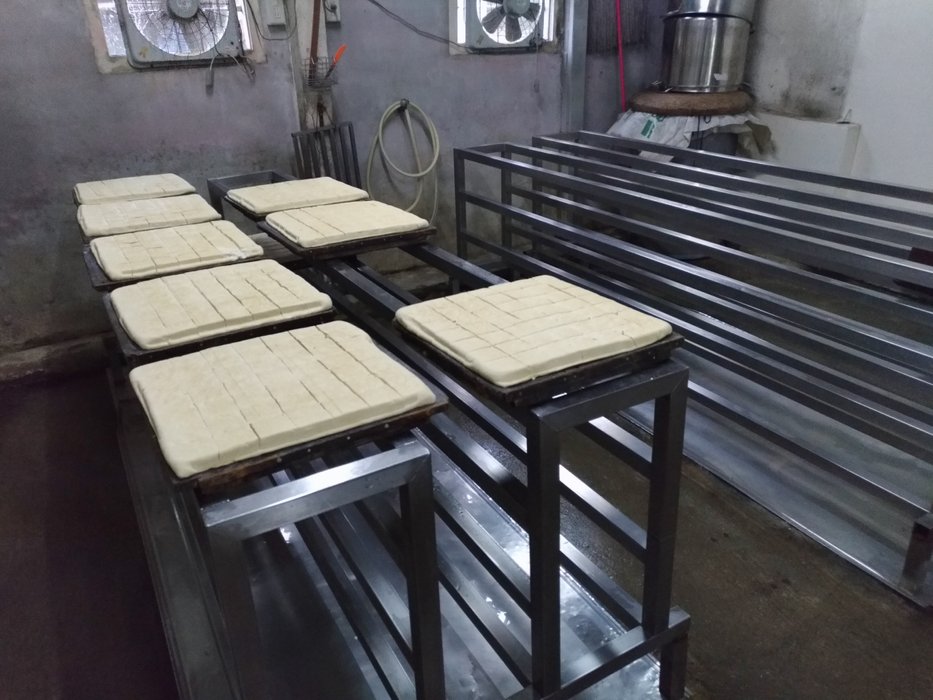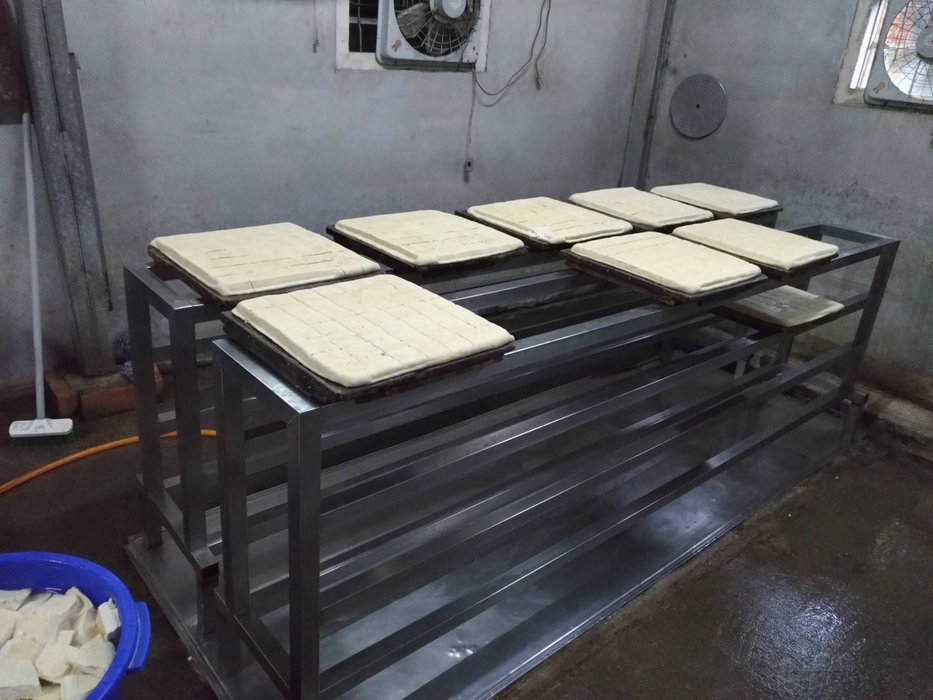 The tofu are served with some pickled cabbage and their special sauce. You can also have some chilli sauce with it. We ordered a plate of each. In addition, we also ordered some soft beancurd dessert, the same that we had previously.

Normally I'm not a big fan of deep fried tofu, but surprisingly these didn't feel greasy at all and still had a nice texture inside. It was totally different from the one I had earlier on in my other post, and to be honest, if I were to choose between the two, if would be a tough choice. If you have watched both videos, maybe you can let me know what you think.
---
▶️ DTube
Check out all my travel posts here on Steemit Worldmap, and also my latest project @LadiesOfAsia where we share fun and cultural diversity across Asia Pacific.