The fourth stop on my Xmas cruise in the Med was Tenerife. Tenerife is a very popular holiday destination for the Brits. Over 2 million visit every year as there are many cheap package holidays from Britain. For many, Tenerife may not have the best reputation, and sadly that was my impression of it. As we docked, I was intrigued to find out what my excursion at Tenerife had to offer.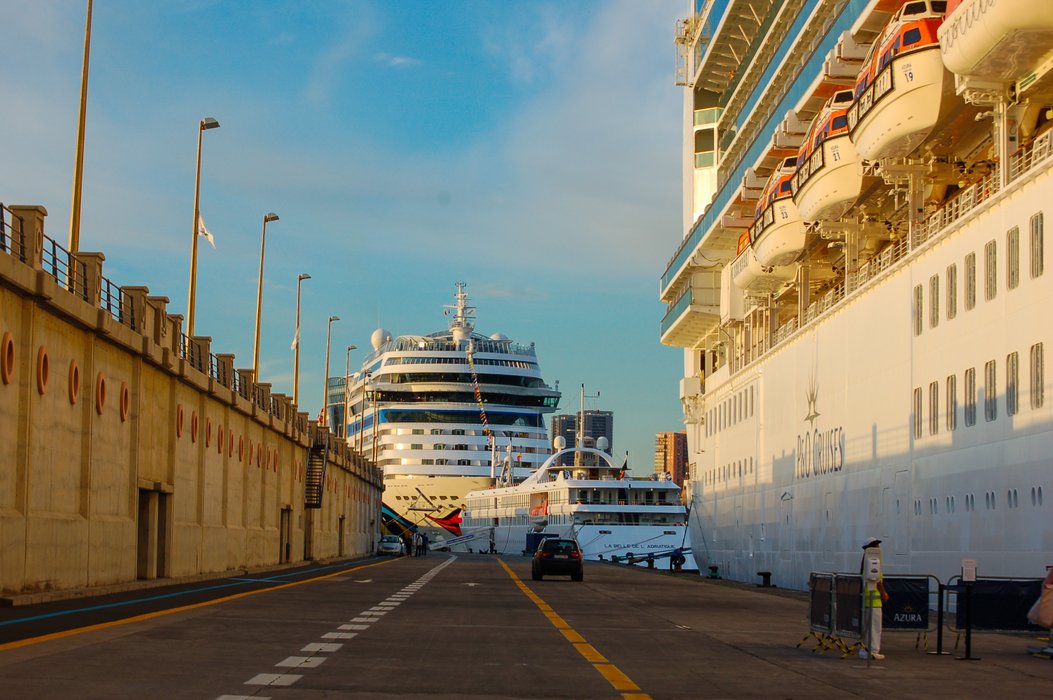 ---
Mount Teide
At 3718m, Mount Teide is the highest point in Spain and a UNESCO World Heritage Site. It's a volcano that last erupted in 1909 and is still considered an active volcano. The area may look like a dessert, and some think it looks like Mars. In fact this isn't as mad as it sounds. Apparently, the geological formations and enviromental conditions here are quite similar to Mars so some actually use Mt Teide as a reference point when studying Mars!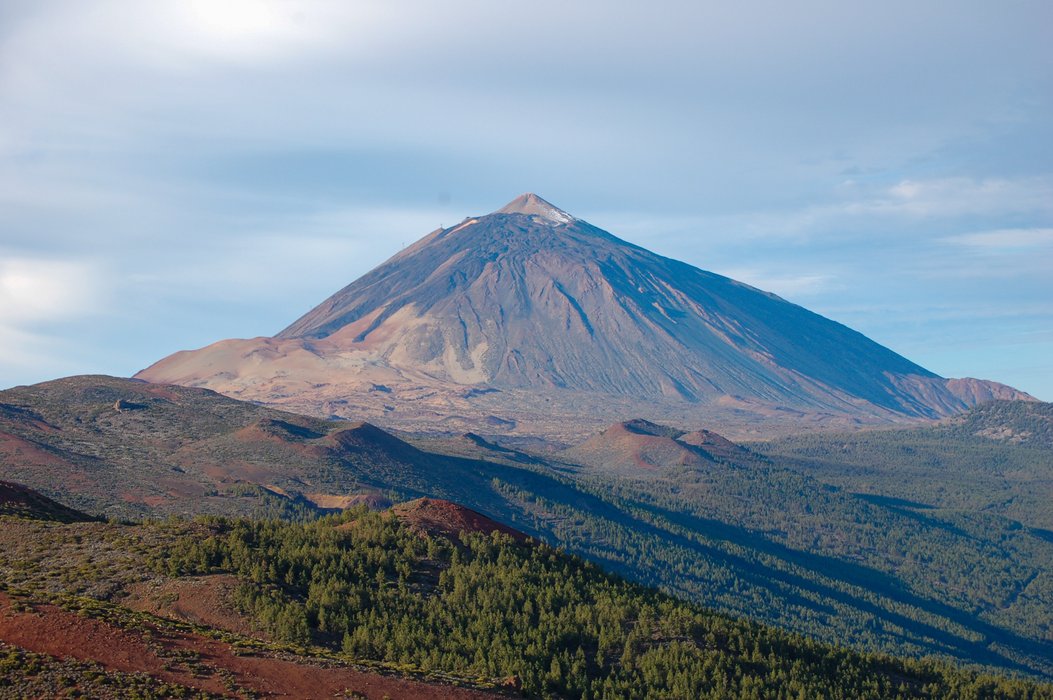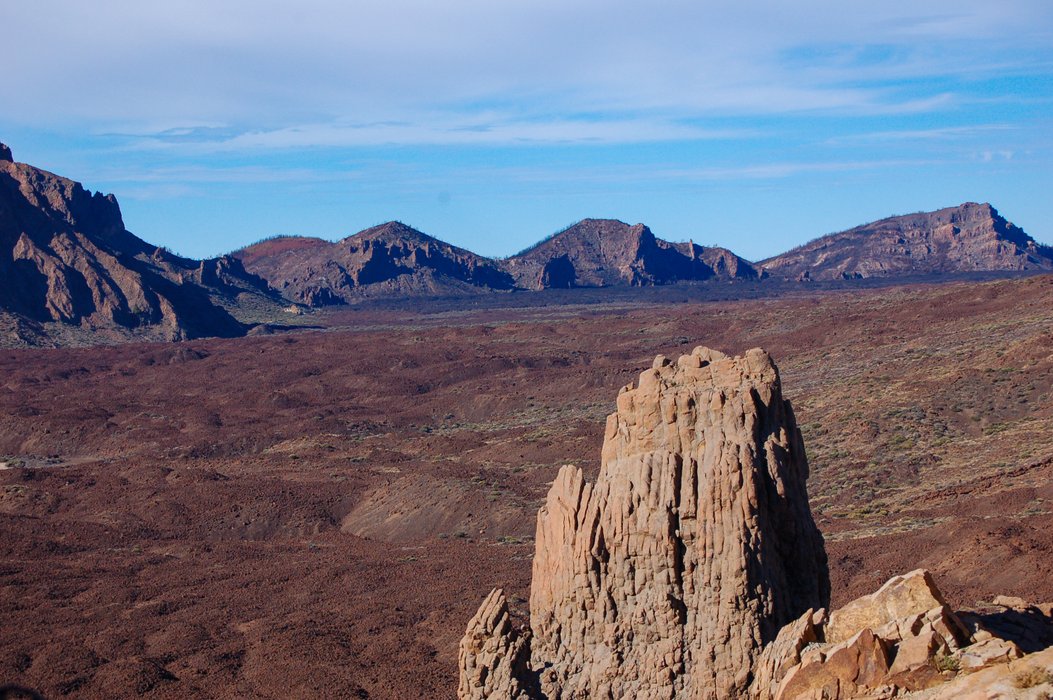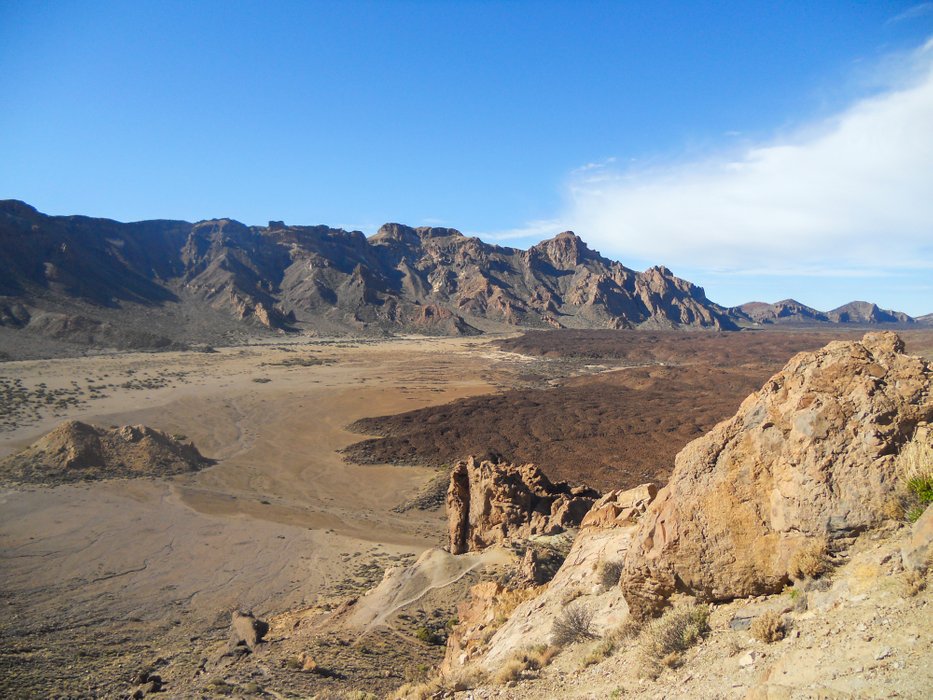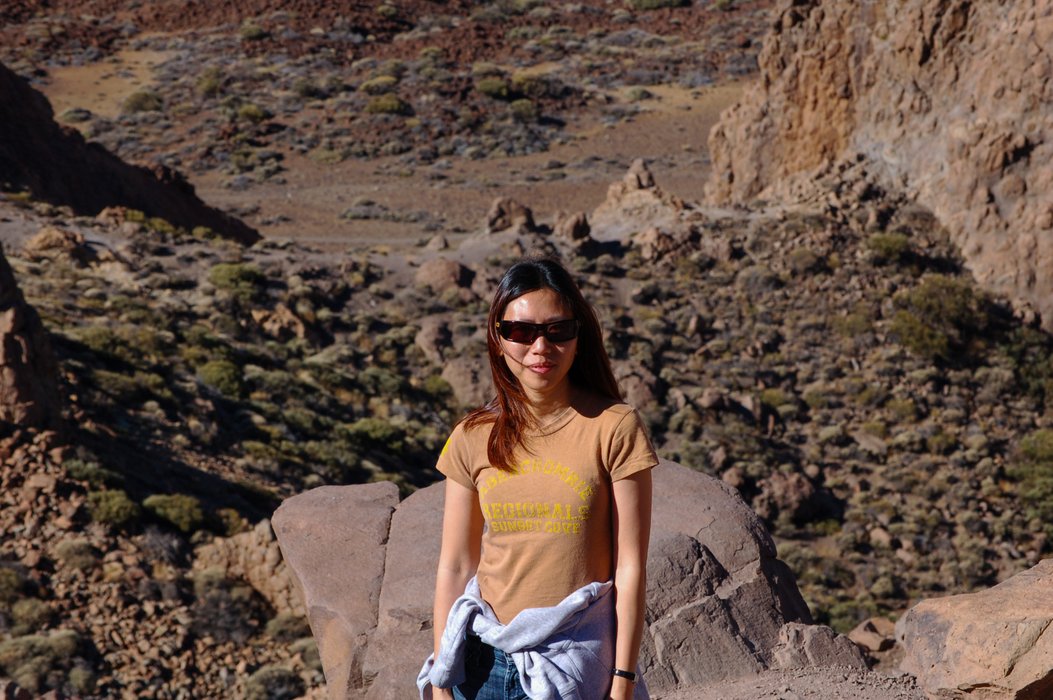 ---
La Orotava
La Orotava sits on the foot of Mount Teide and is one of the oldest town in the Canary Islands. It has a rich history dating back to the 16th century and prospered throughout the centuries from sugar cane, grapes and more recently bananas. The prosperity created many wealthy families, and their wealth is reflected in the beautiful buildings found around town. La Orotava is not only one of the oldest town in the Canary Island, but also one of the most beautiful, rich in Canarian architecture and heritage. It was a delight to wander around town, and it totally changed my impression of Tenerife.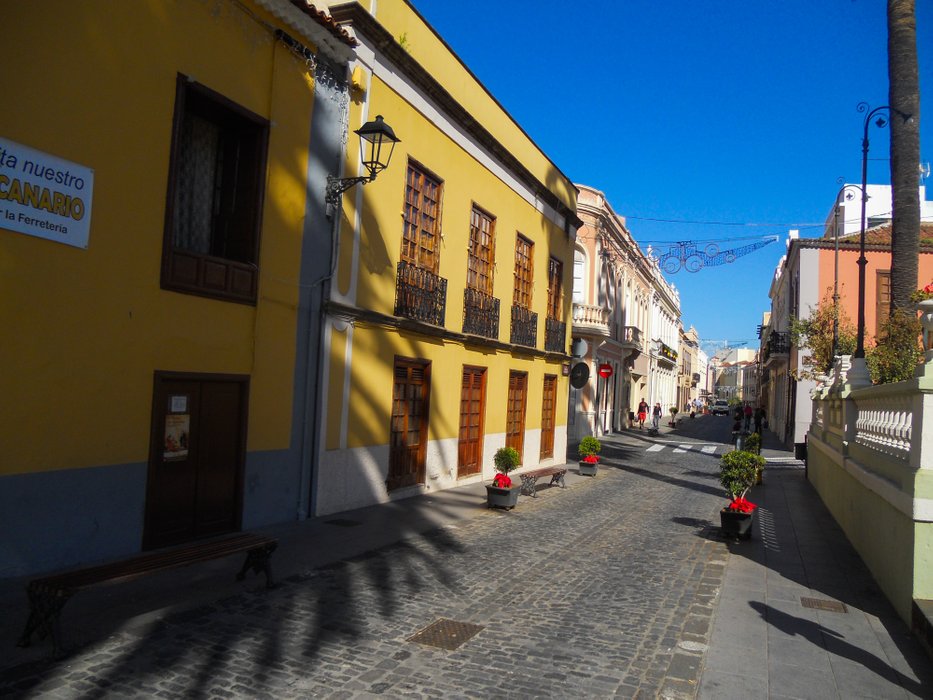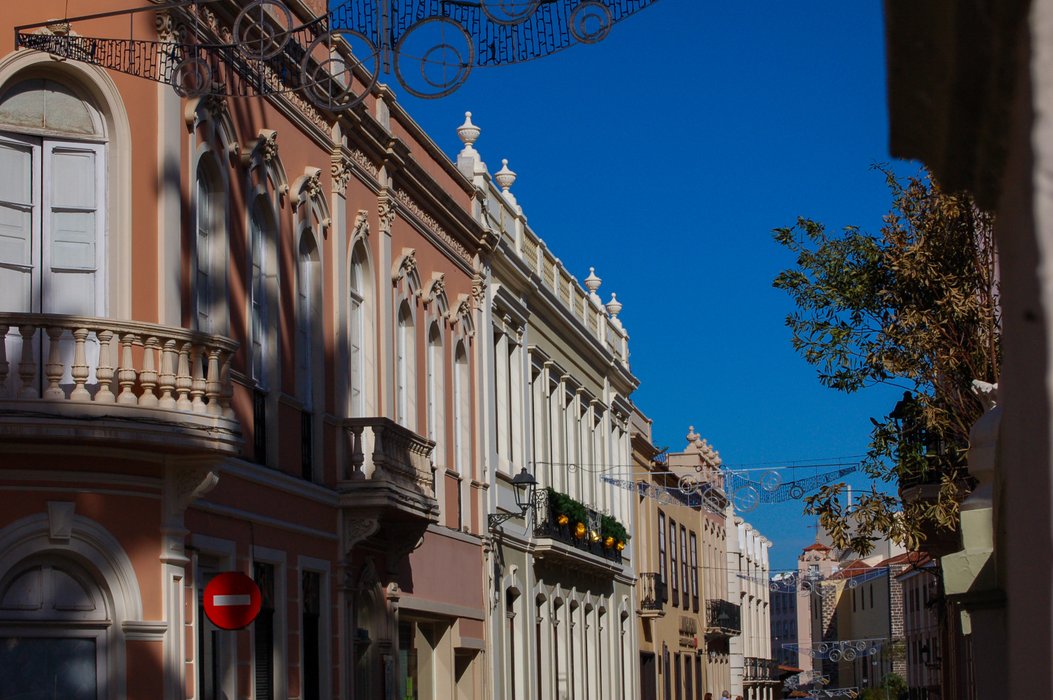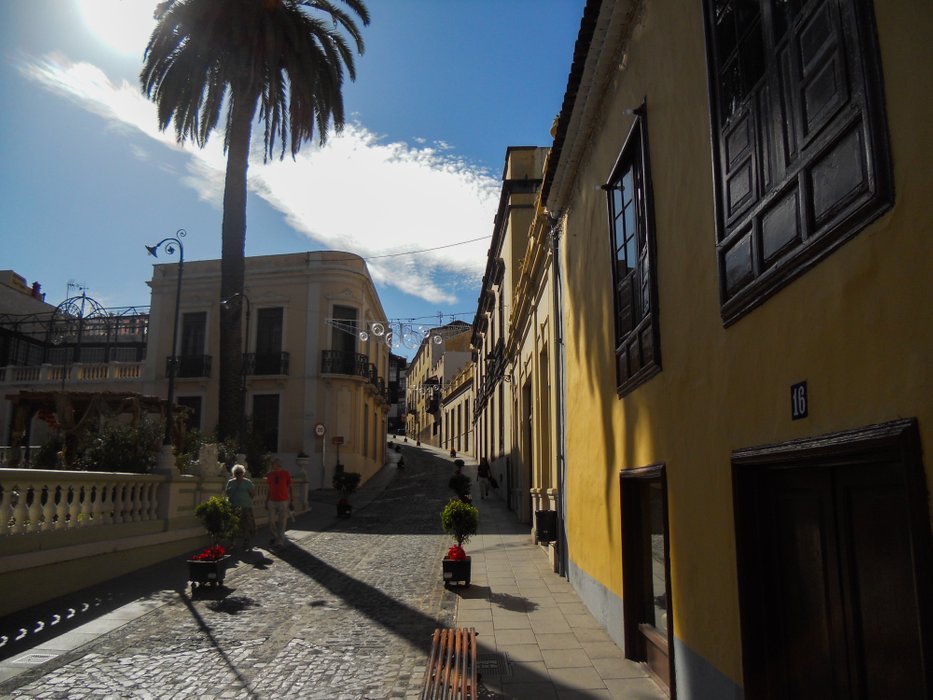 ---
Casa de los Balcones
One of the most beautiful mansion in La Orotava is the Casa de los Balcones, The Houses of Balcony. These are actually two houses that date back to 1632 and are most famous for their balconies. The beautifully carved wood balcony adorn the front of the houses. I remember I spent so long looking up admiring them that I ended up with a neck ache afterwards! The intricate woodwork extends to the interior courtyard where some of the rooms were converted to souvenier shops.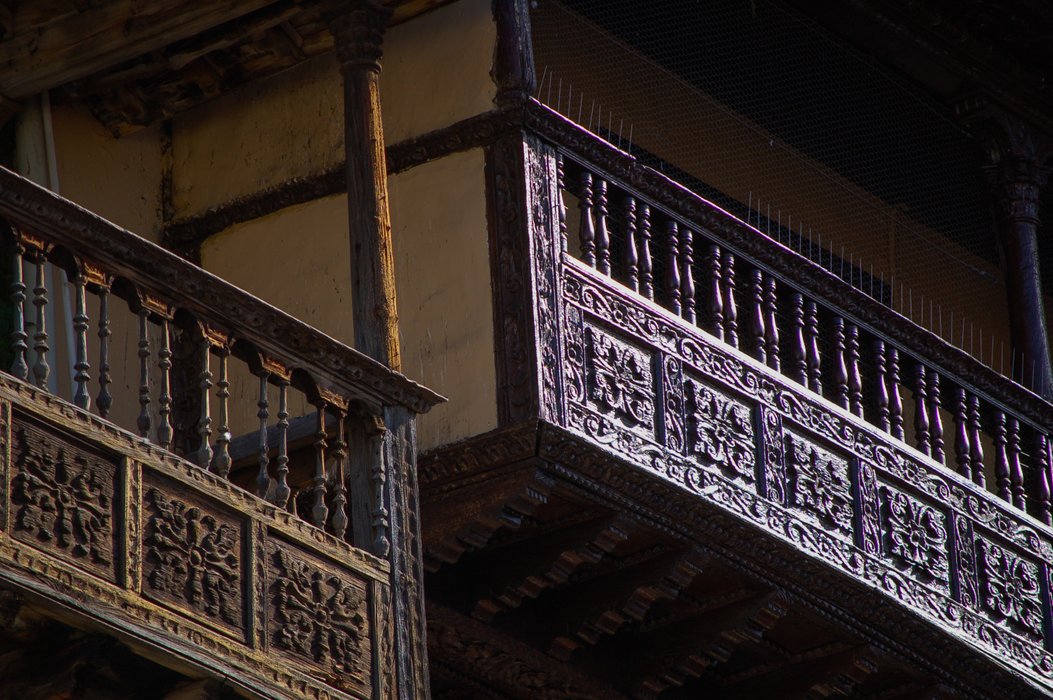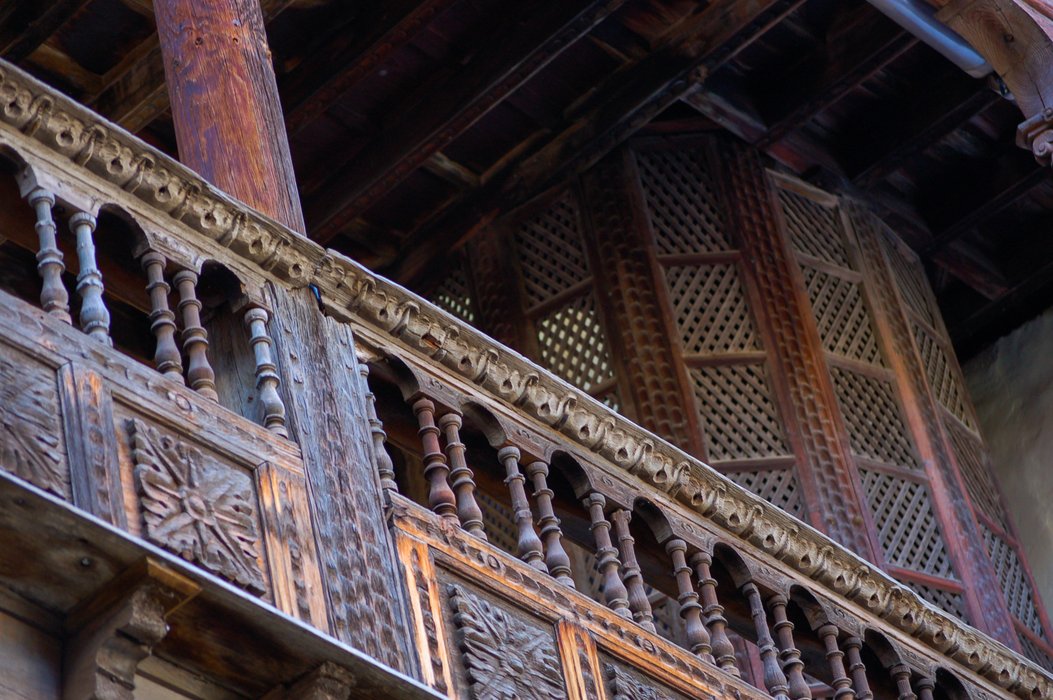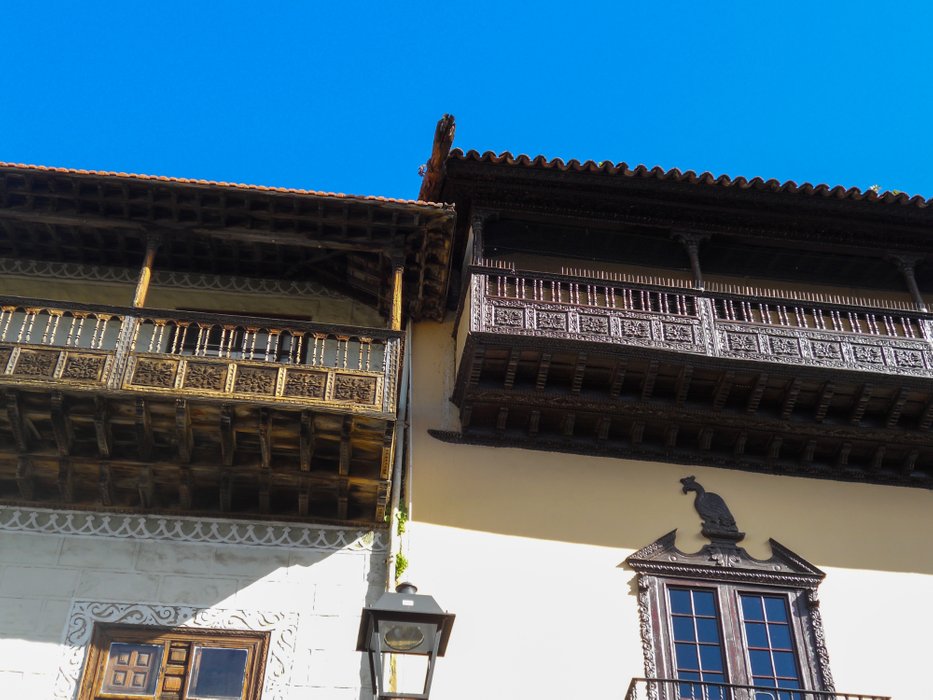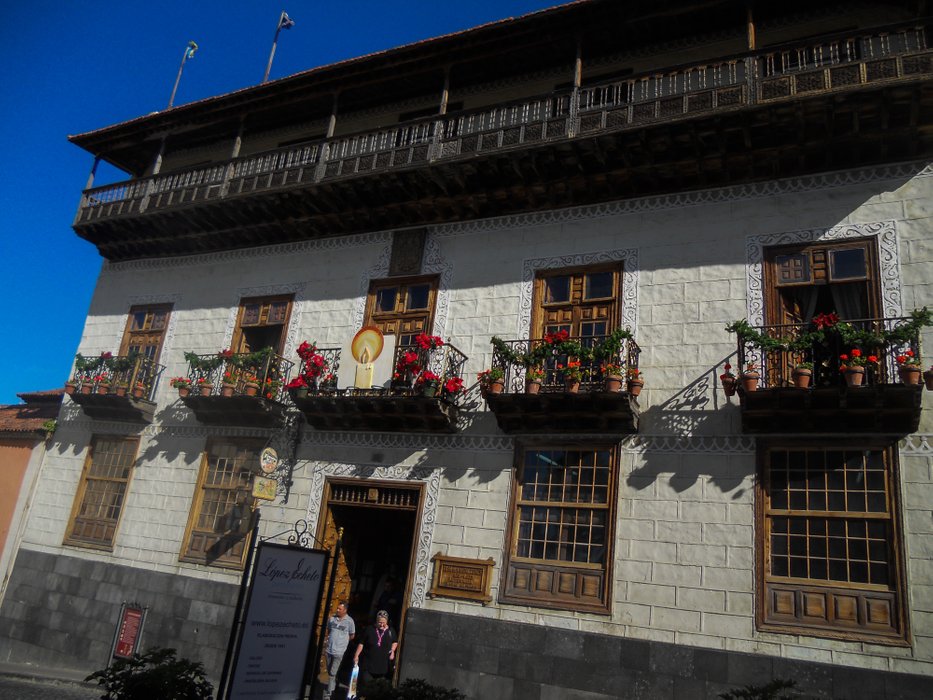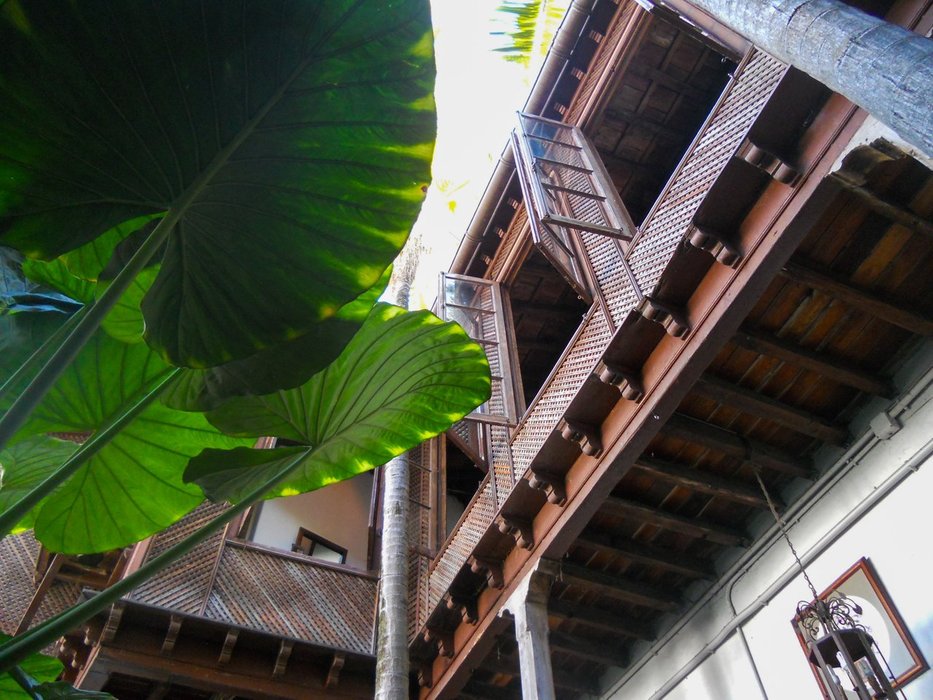 ---
Tenerife Lace
One of the rooms in the courtyard was all about lace. I couldn't find much information about La Orotava and lace, so I'm not sure if this is one of the town's traditional handicraft or if its just convenient to sell lace because its pretty. My impression of lace falls into two fronts. One is the intricate hand made lace used in high end fashion and wedding gown as seen in many celebrity and royalty weddings in recent years.
The other are similar to these, and always remind me of old grannies. Actually, I have this image in my head of a large piece of lace on top of an old TV (remember those bulky ones where you can actually put a potted plant on top?) I don't know where I got that image from, perhaps at home when I was a kid or perhaps from some TV programme?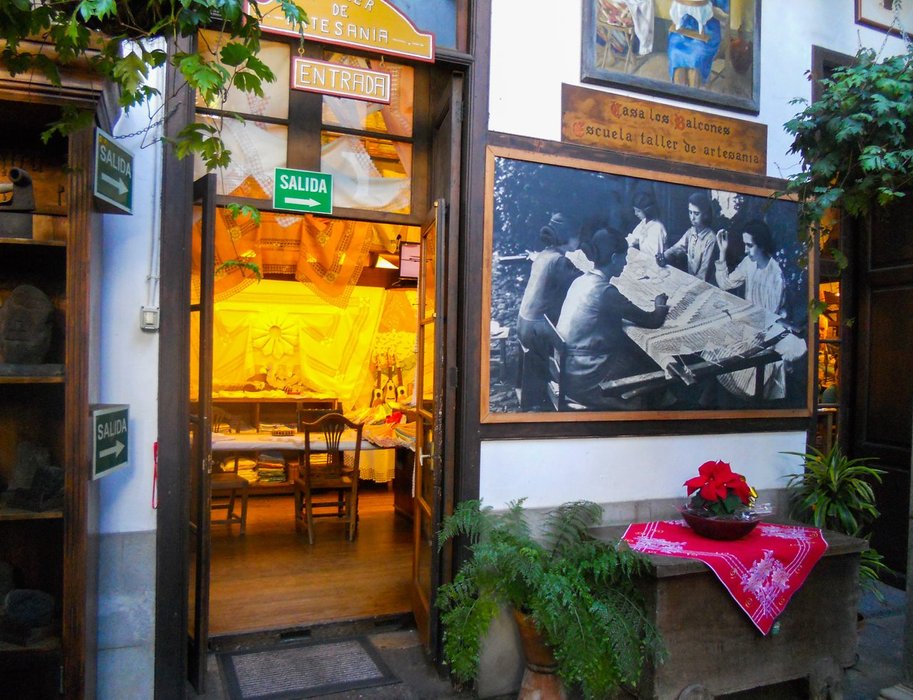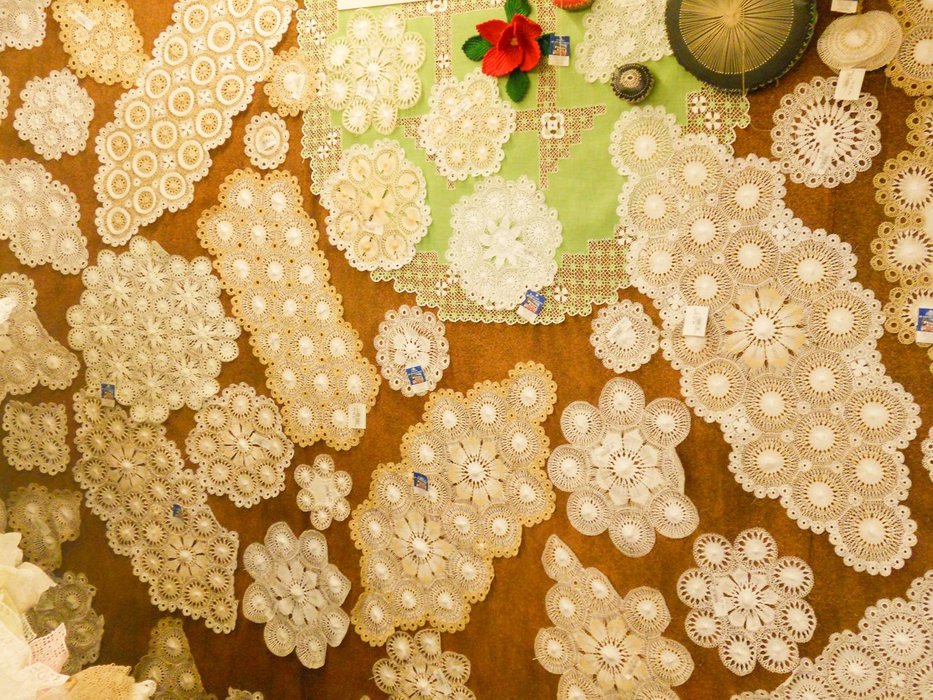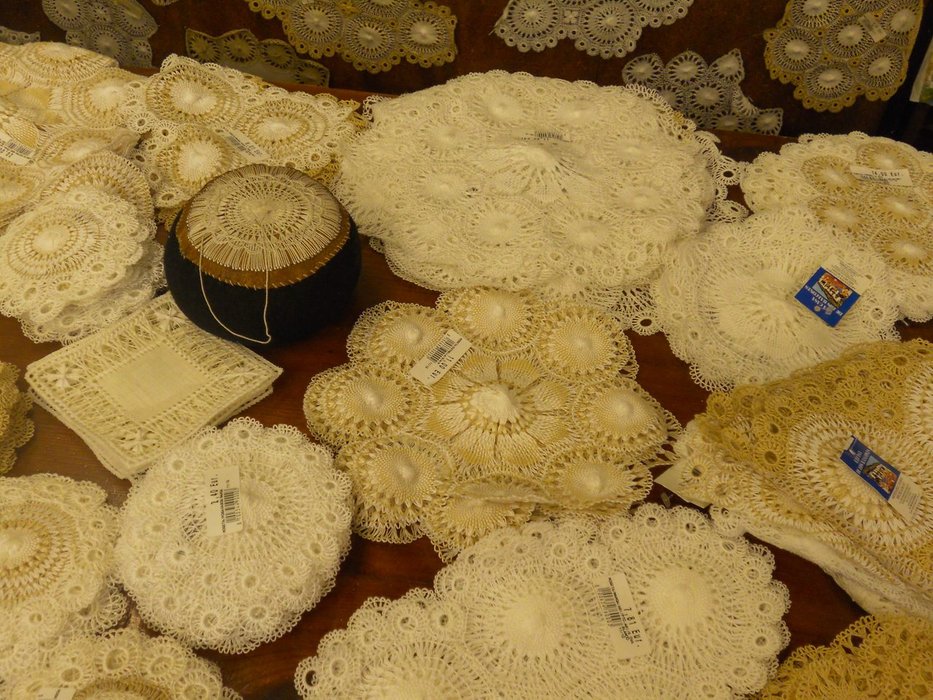 Lace aside, what really interested me was this antique till. I loved the delicate details on the outside, the colourful buttons, the handle used to open the cash drawer, and dual rows of number displays at the top. If that was for sale, it would be the only thing I would have bought. Got to take advantage of the umlimited luggage allowance on the cruise!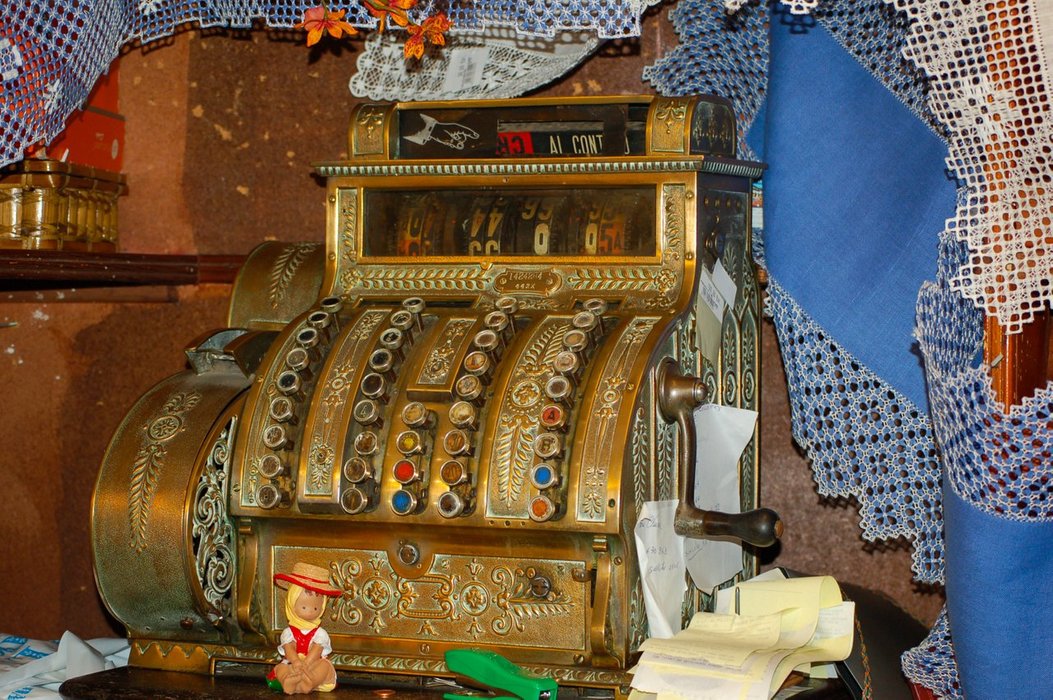 ---
My short one day excursion at Tenerife definitely changed my opinion of the island. Now I know it offers a lot more than beach and pubs for budget holiday makers, and I'm sure it has a lot more to offer.
Would I go back? Maybe with a big M
Is it at the top of my to go list. Not yet .....
---
Check out all my travel posts here on Steemit Worldmap, and also my latest project @LadiesOfAsia where we share fun and cultural diversity across Asia Pacific.