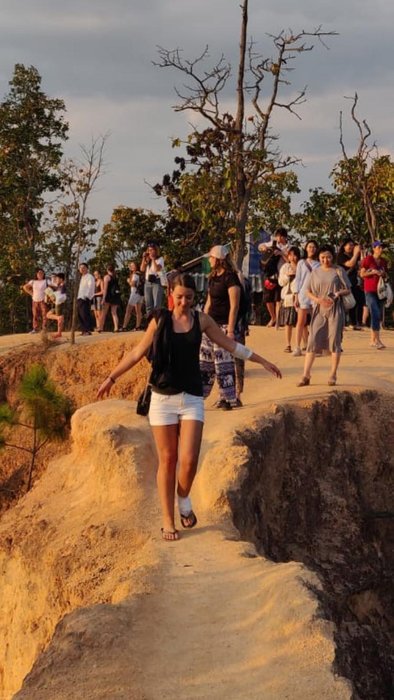 As I told you in my last post, I just had suffered from a scooter accident coming to Pai and was badly insured after. So a few things you have to know about Pai:
Pai was once a quiet market village inhabited by ethnic Ta, whose culture is influenced by Myanmar. Today, Pai primarily thrives on tourism. It is mostly a hippie destination and is filled with hot springs and amazing views.
Well-known among backpackers for its relaxed atmosphere, the town is full of cheap guesthouses, souvenir shops, and restaurants. Further outside of town, there are several waterfalls and a number of natural hot springs varying in temperature from 27-39 °C.
As Pai lies at the foot of the mountains, many tourists use it as a base for trekking and visiting hill tribes like Karen, Hmong, Lisu, and Lahu. Another notable attraction is the town's excellent Wednesday Market which brings large and colorful crowds of local villagers and tribal people from all around the Pai Valley.
So here I was, insured on the foot, arm and hip.. not able to go into water or hike a lot... yeah you can imagine I was just at the right location to do some adventures hahha... but not with me!! - I don't give up that fast!!
So the first two day I stood calm, resting, enjoying the beautiful view of the rice fields why everybody else went off to the hot springs or hiking. - Even giving some occasional yoga class in the evening...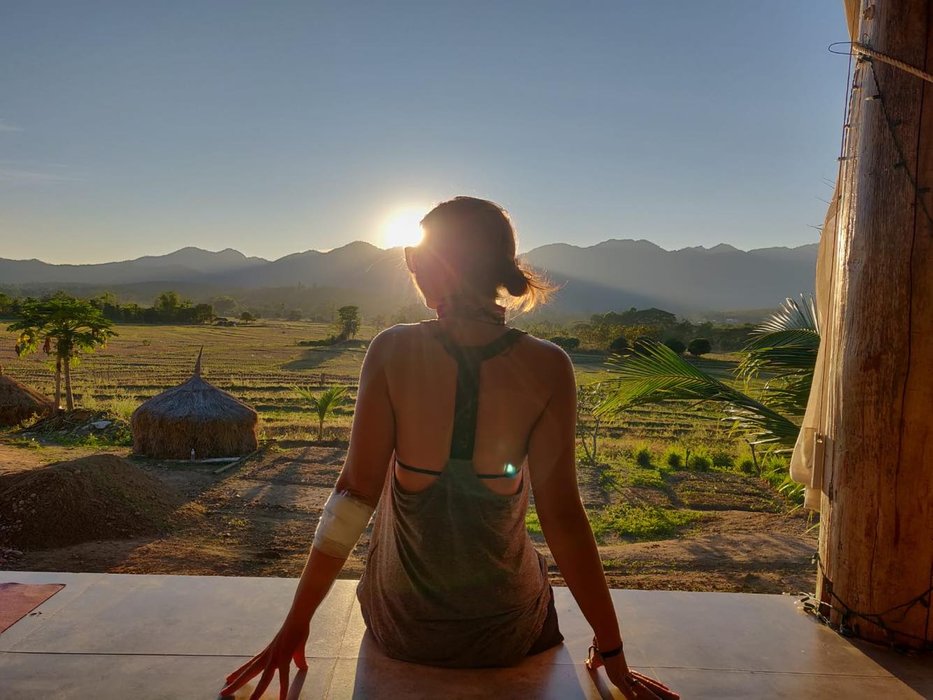 But then I got tired of it and decided its time! time to get back on a scooter not only to get to the hospital in the morning, but to actual see something of Pai and its surroundings.
So in the morning it was the same as usual. I took my pills with a nice breakfast...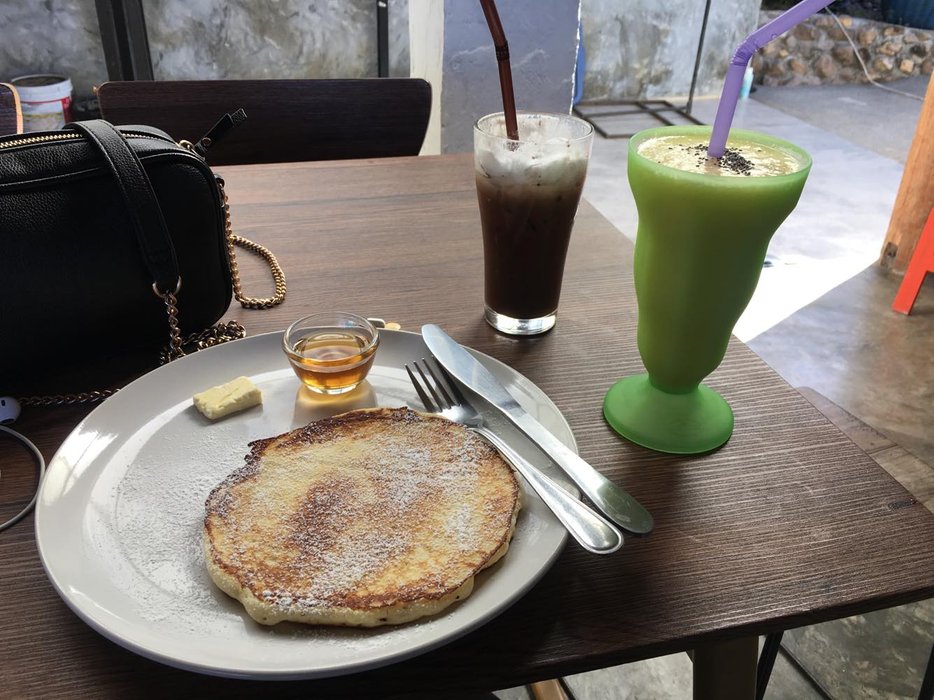 went to the hospital to get my wounds cleaned and new bandages on...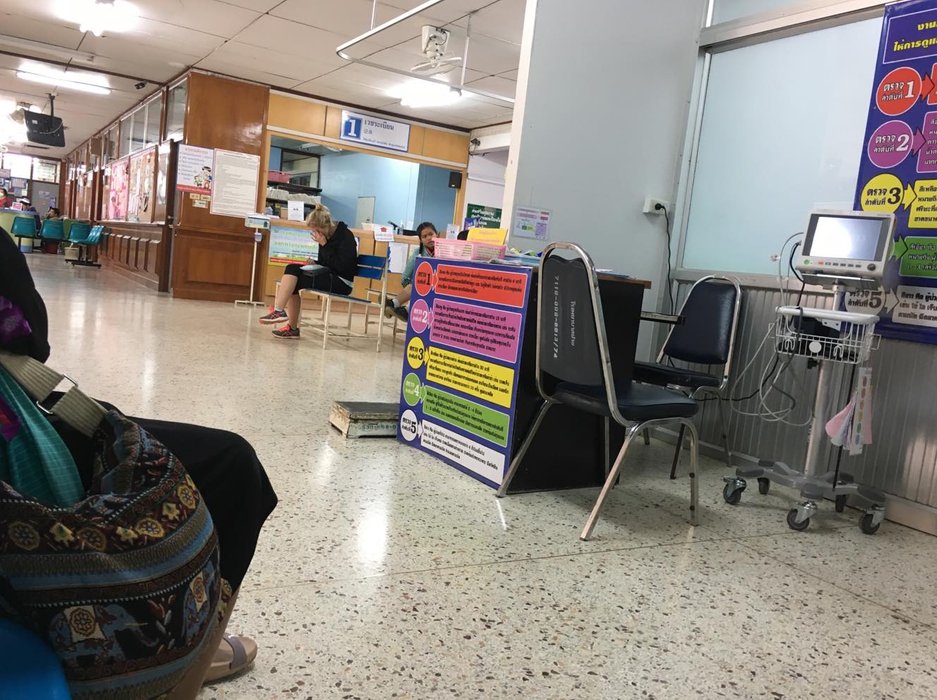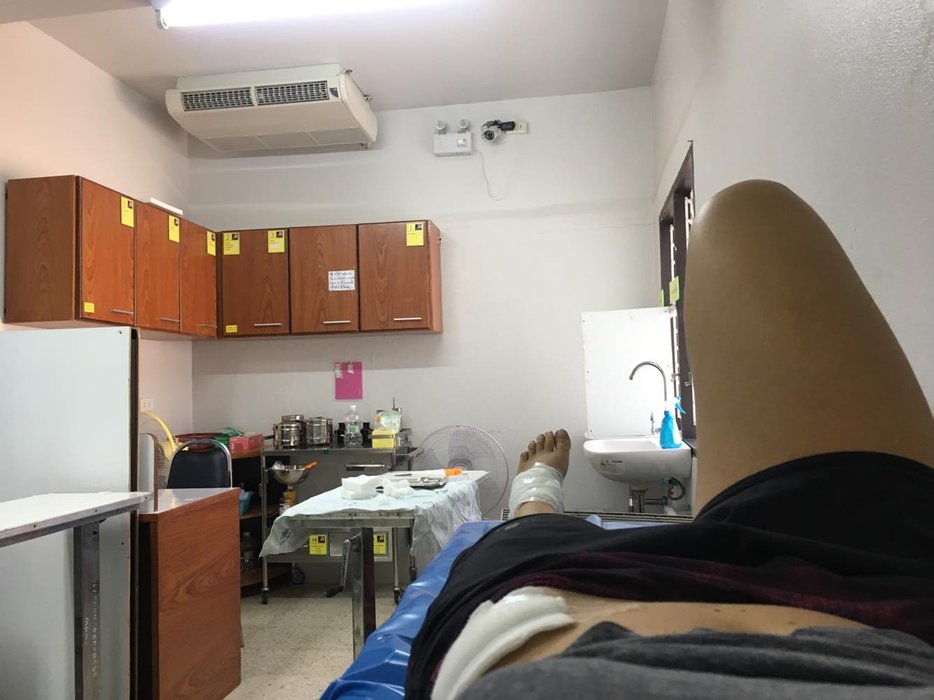 And then I was good to go for our first destination on the back of @martibis scooter, accompanied by Helena, a nice girl from Austria, driving the other scooter.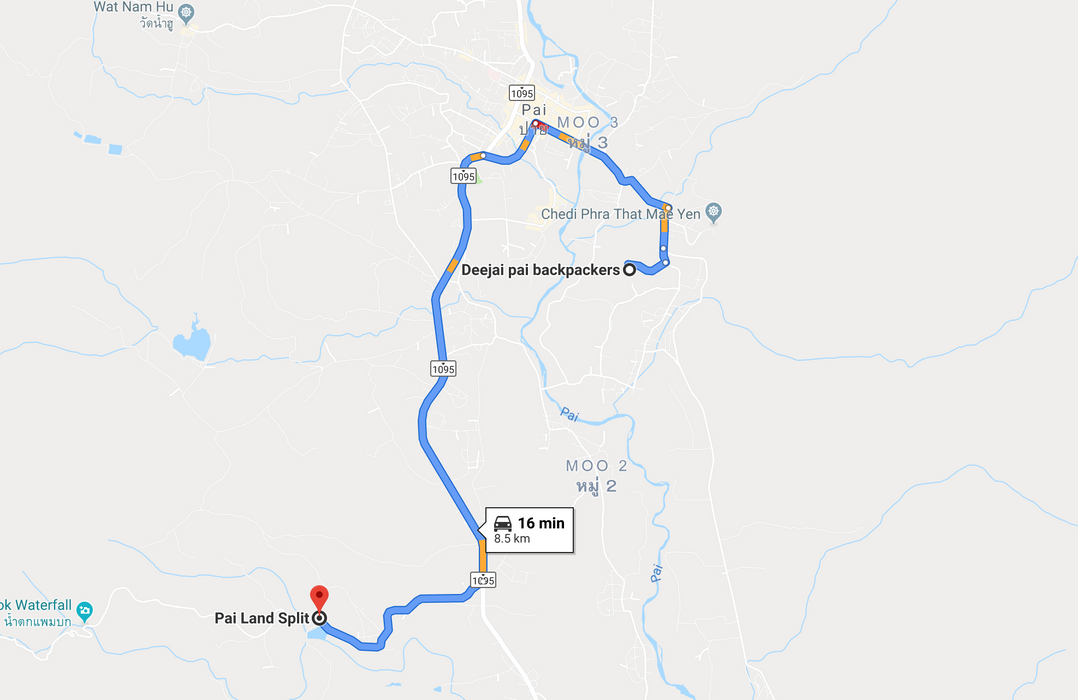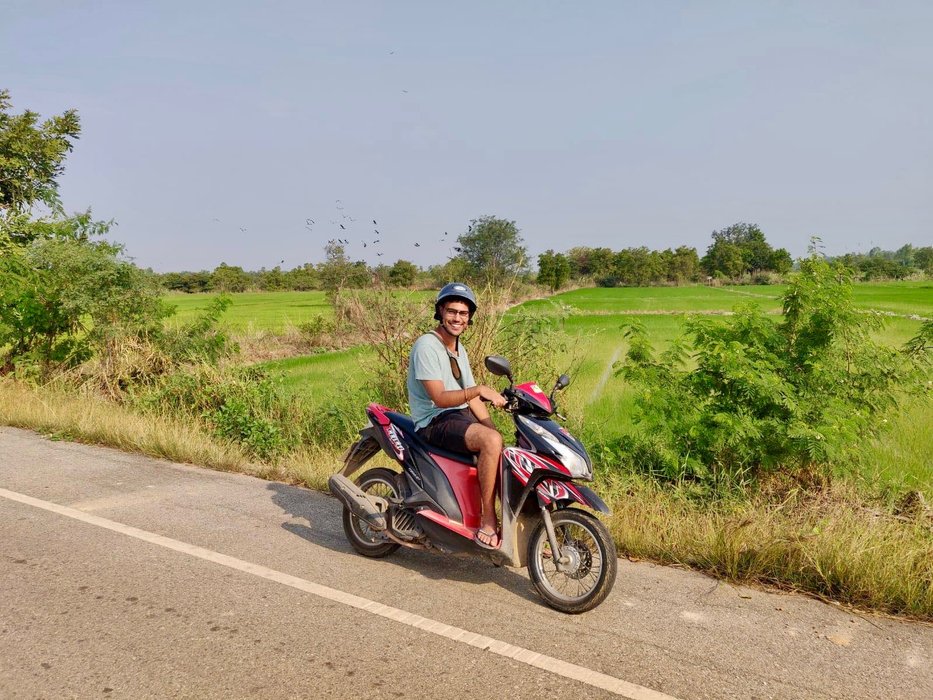 Pai Land Split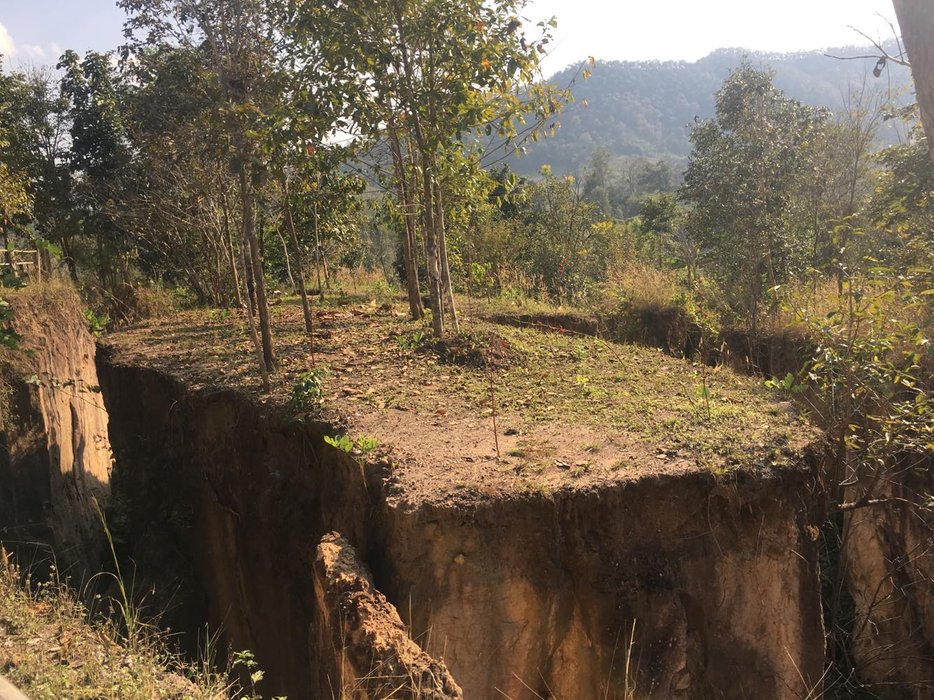 Imagine this… You get up in the morning to find that your farm has been cut in half by an unfathomable deep crack, splitting all your crops from your means to farm and harvest them. What do you do?
The "land split" itself is a geological feature caused by an earthquake in 2008. One morning the hillside ripped open forming a large and deep split in the earth. Triggered by the seismic force, such geological formation is indicative of a local fault line deep below your feet.
A cool place to visit where the owner has turned a geological event in to a tourist destination. When we stepped onto the farm, The owner welcomed us by offering fruits from his garden, peanuts, banana chips, sweet potatoes, tamarind, roselle juice, homemade juice and wine. He didn't charge anything and only asked for a donation of our choice for getting all this free snacks and visiting his farm.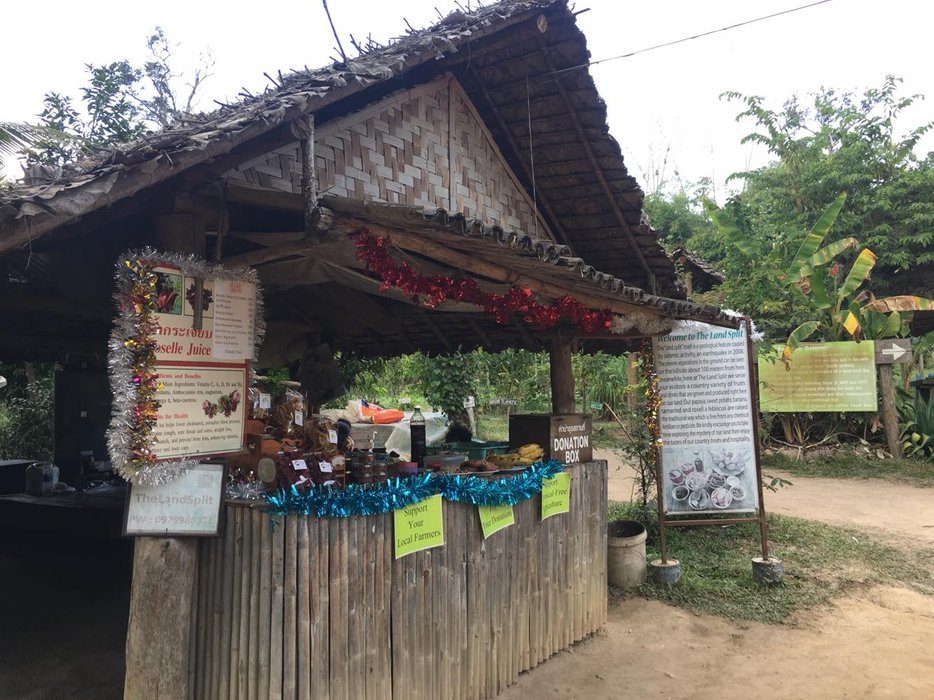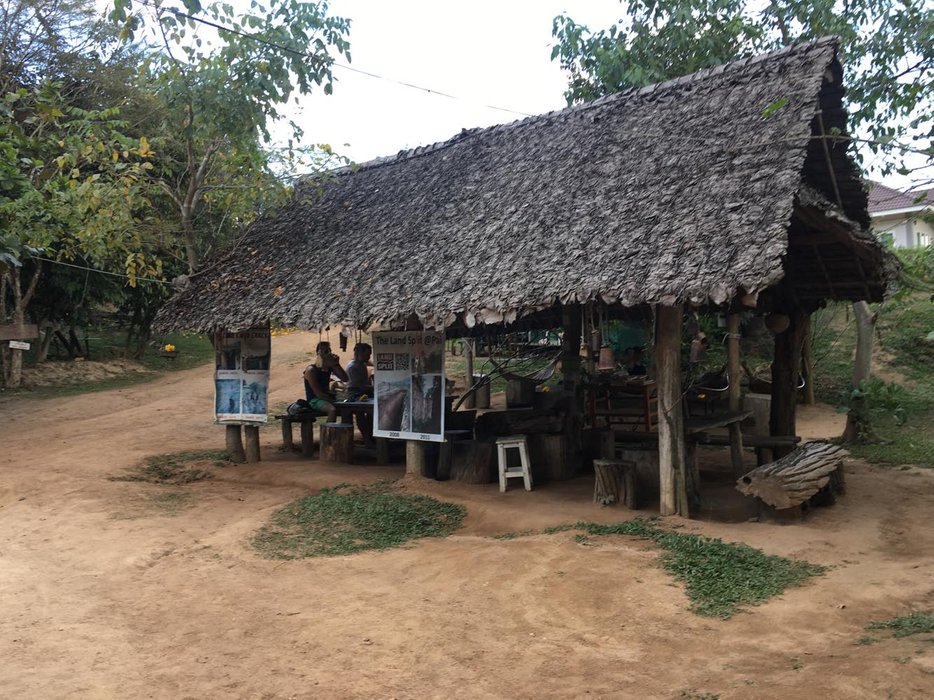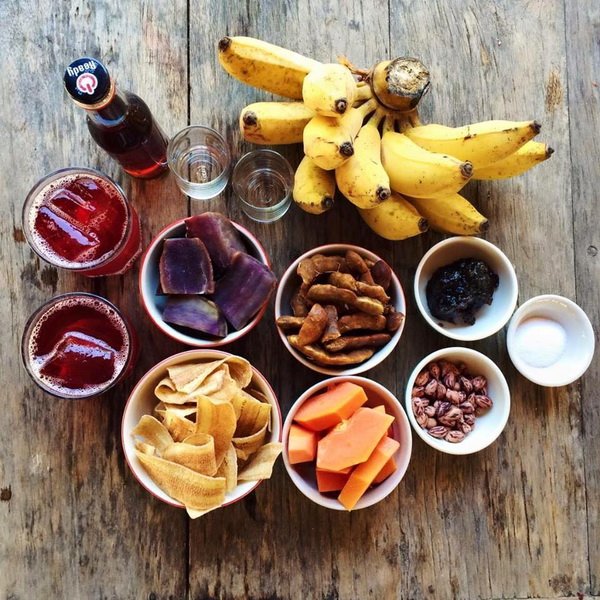 After relaxing and enjoying the fruit spread, a short walk up to the Split shows why and how this place got its name. The land is narrow and steep. The land goes on for several meters. The massive crack in the land split is fascinating and easy to walk. First we went along the top looking down for about 15 minutes.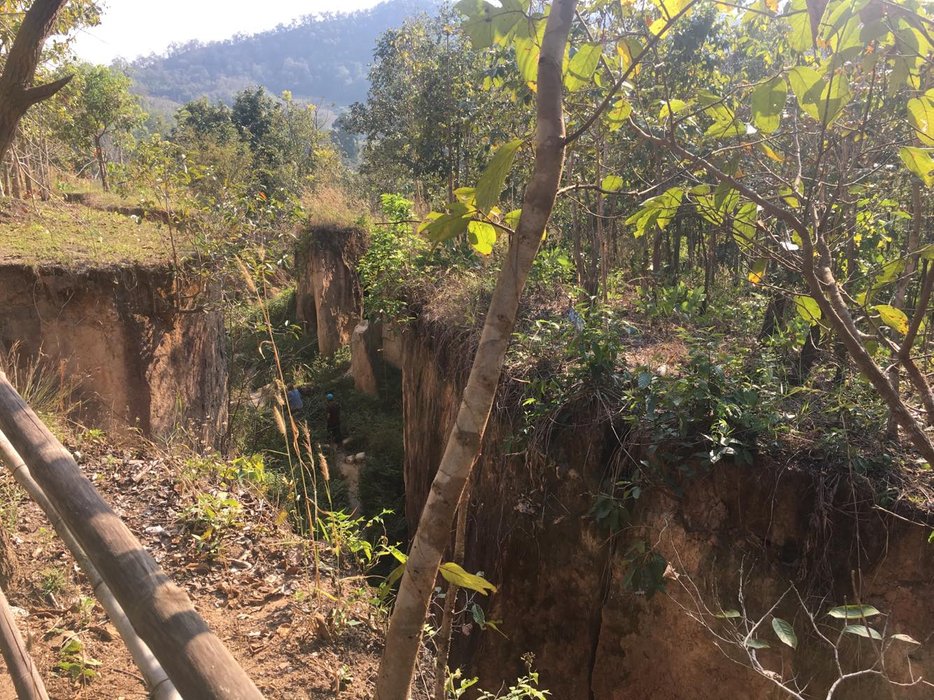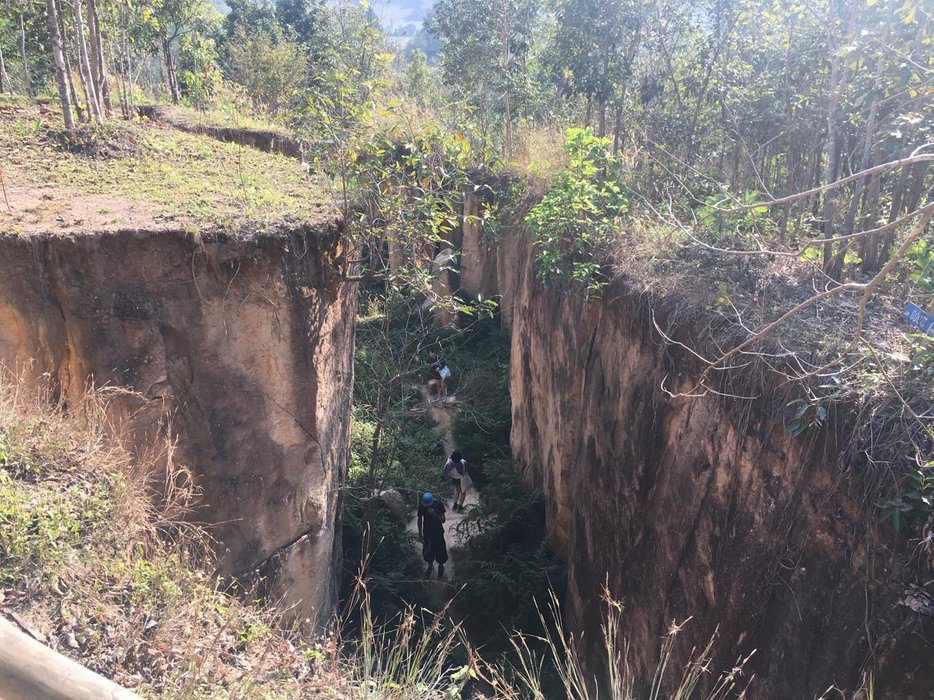 At the end of the upper trail there is a small path to climb down and suddenly we were in the split. If we wouldn't have known we are in it we wouldn't really have noticed haha. There were a lot of banana trees planted and it was a nice and surprisingly green walk back.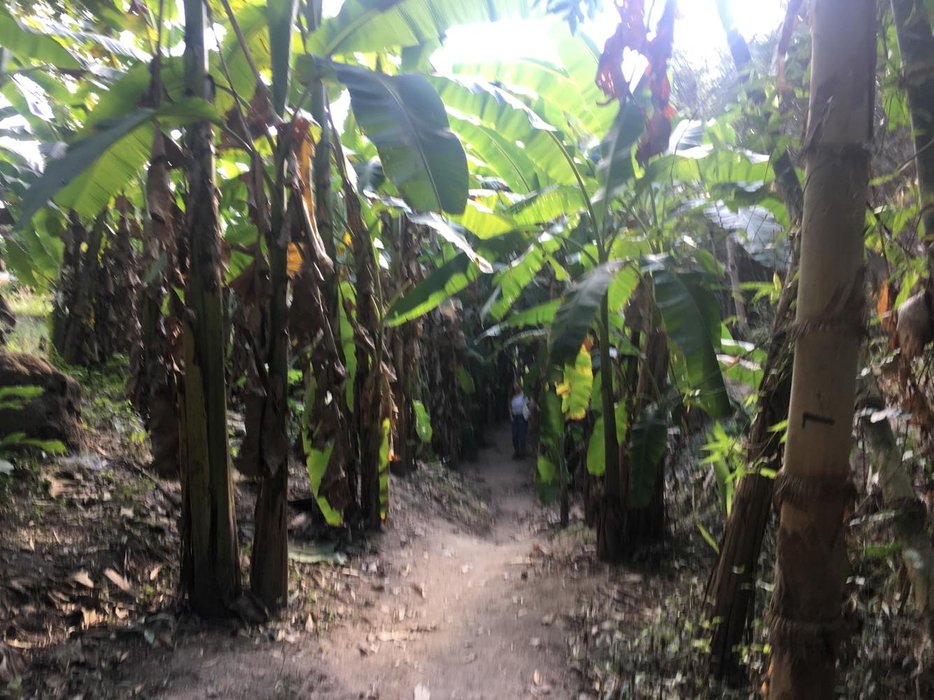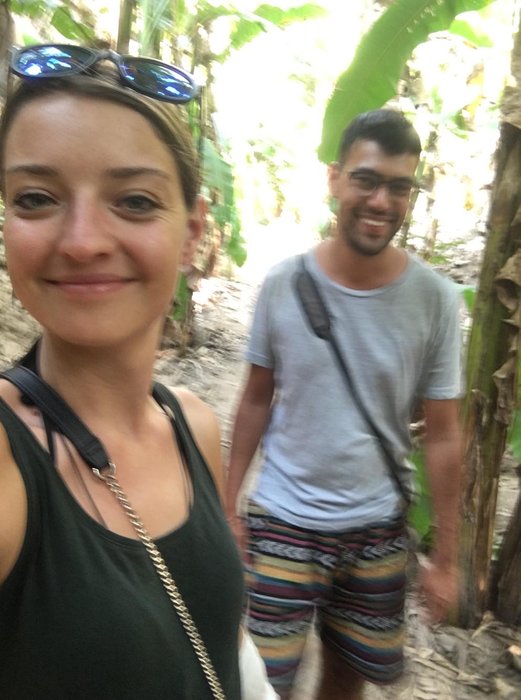 From there we jumped back on our scooters, skipped the Pam Bok Waterfall and headed to our next destination: The Pai Canyon.
On our way we passed a little cute Restaurant with great view over the rice fields and mountains, so we stopped and got lunch there enjoying it and also having a little break to recover. Walking was still an issue for me and my food started to hurt when I put weight on it.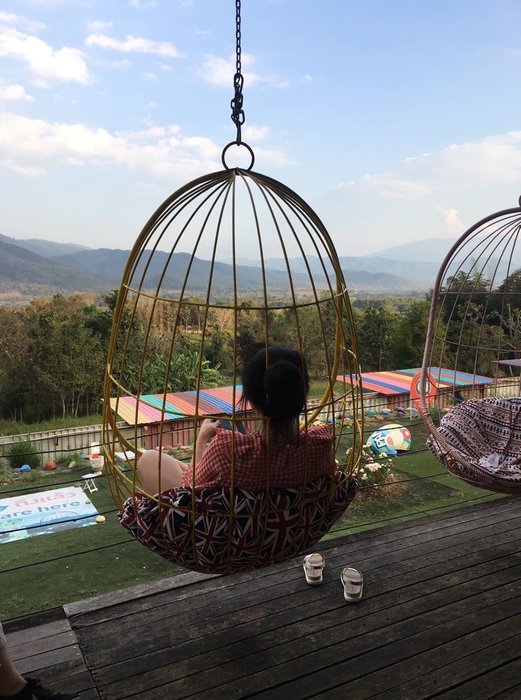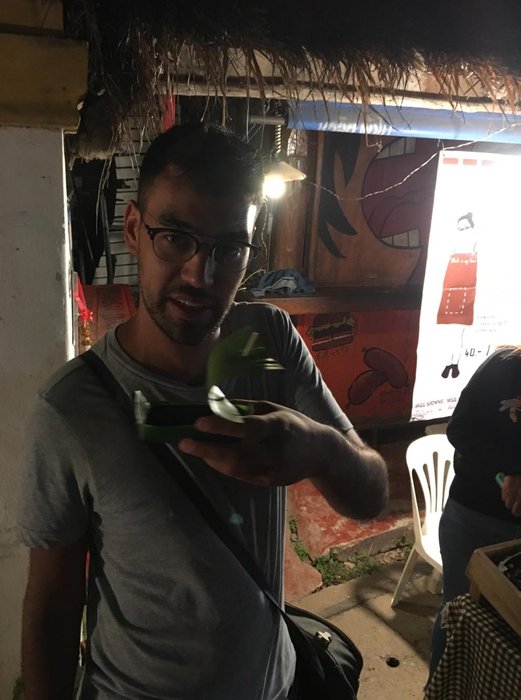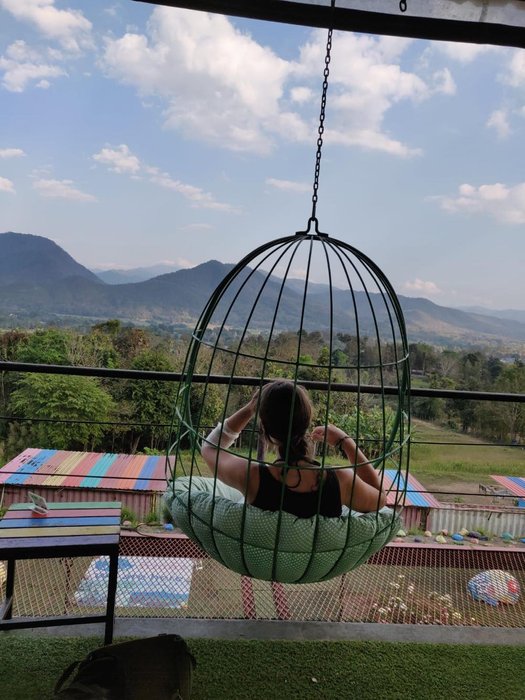 From there we did hurry a bit to get to the Canyon in time for the sunset!
Pai Canyon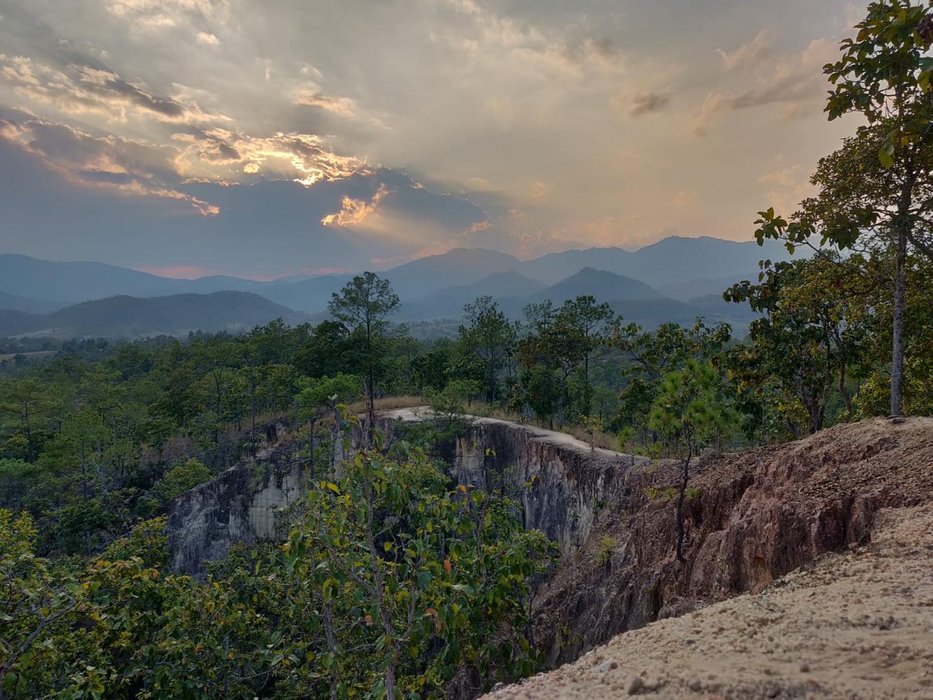 From the starting point (platform), where everybody arrives there is a small path uphill through nature as a connection, which leads further into the Pai Canyon.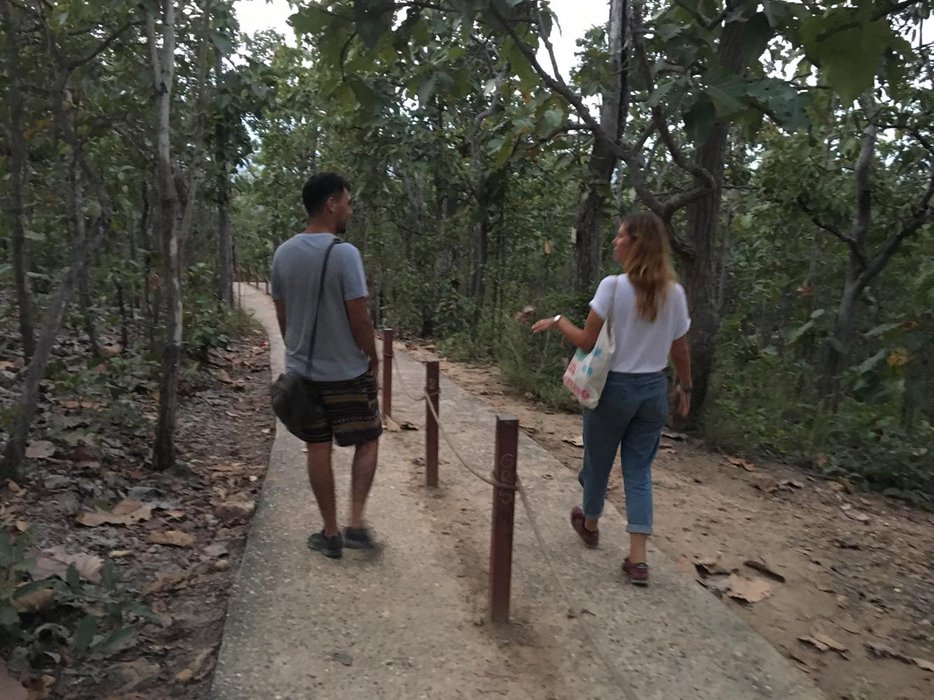 From that point on it gets a bit more dangerous. There are no railings and in some places a crossing is quite dangerous. If you are afraid of heights, have just rained or you are here with slippers, think carefully about moving on. With my insured foot and a lot of bandages, walking in flip flops it got tricky sometimes.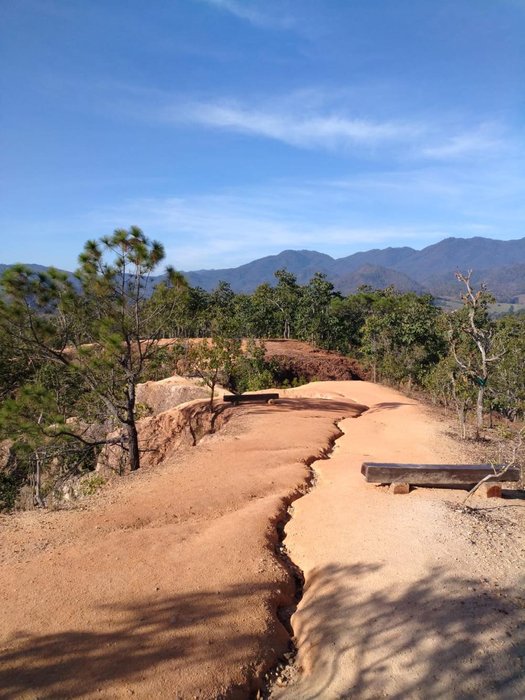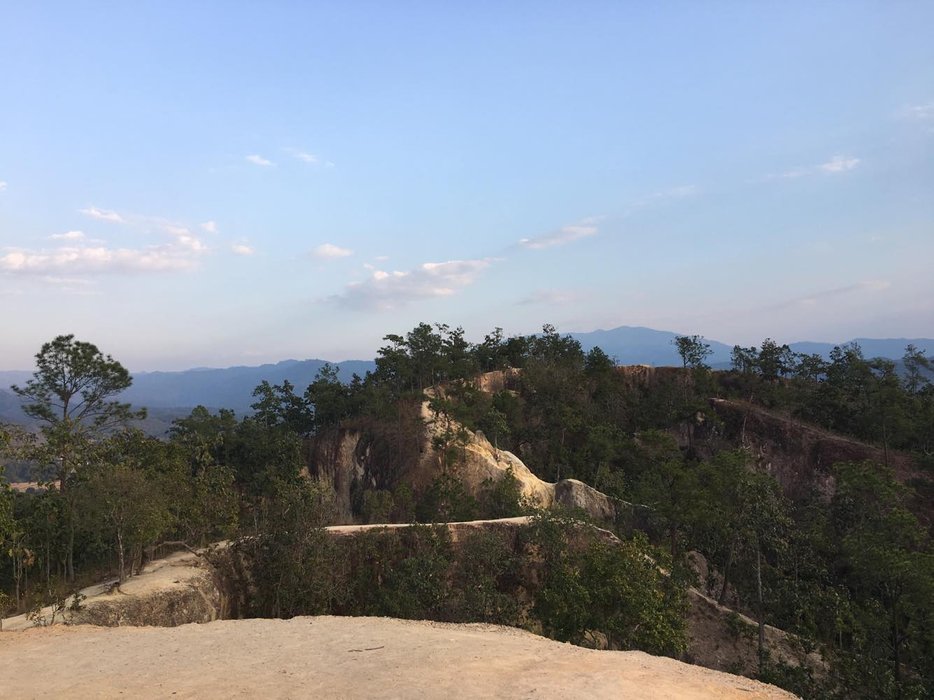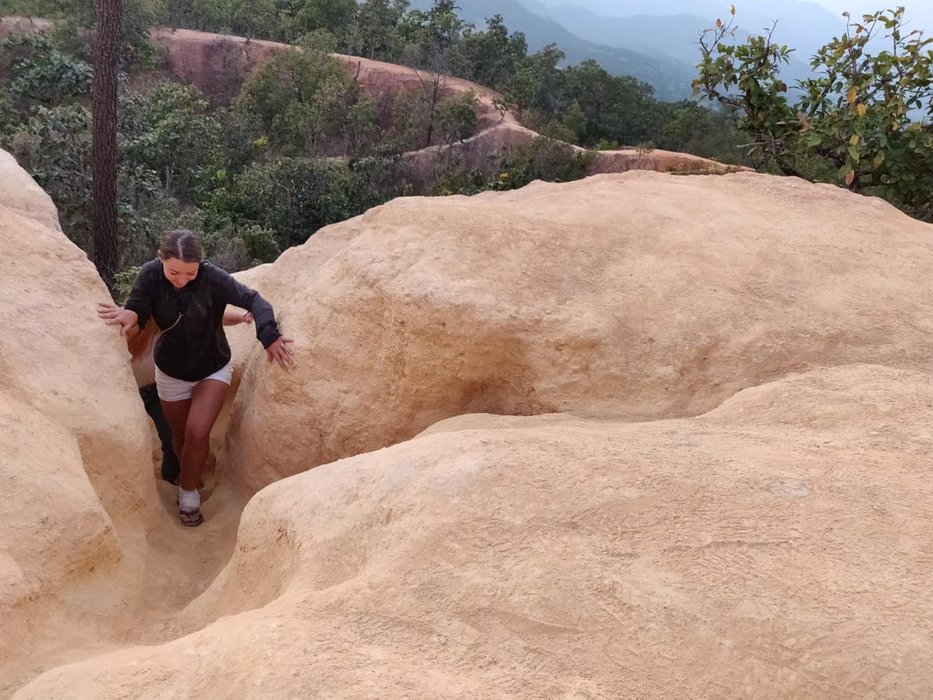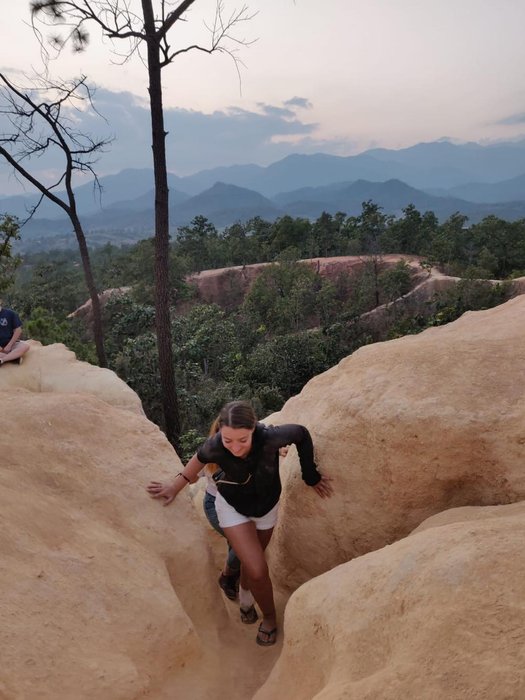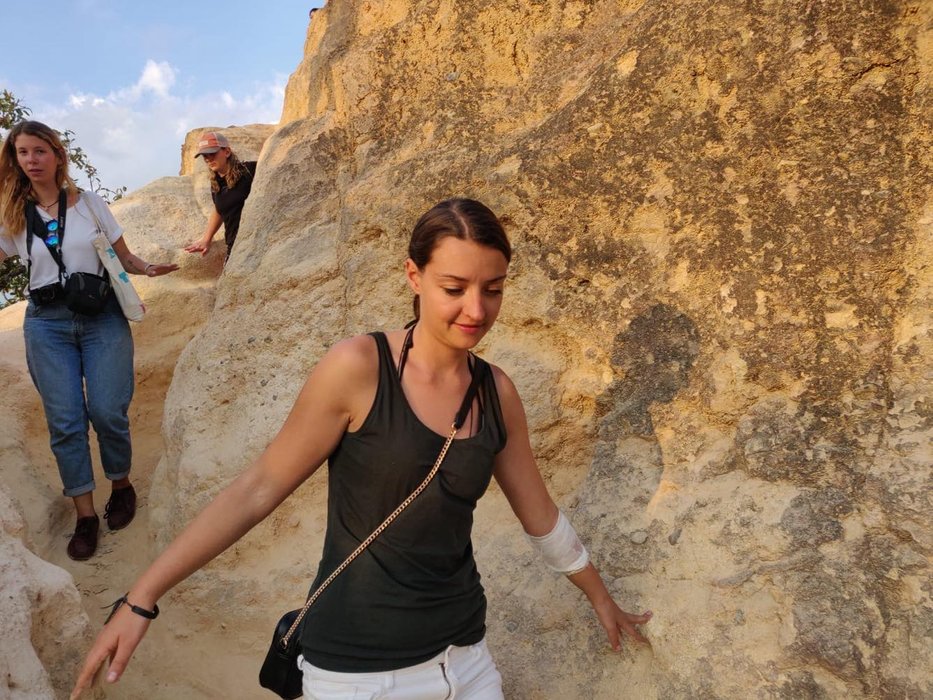 The Pai Canyon was created by constant erosion of wind and rain. We wonder how many spicy Thai showers it will take until a path is broken off so that it is no longer accessible. All in all, the "mountains" of Pai Canyon are a unique place that overlooks the wilderness. At various points you have a 360-degree view of all the beautiful things!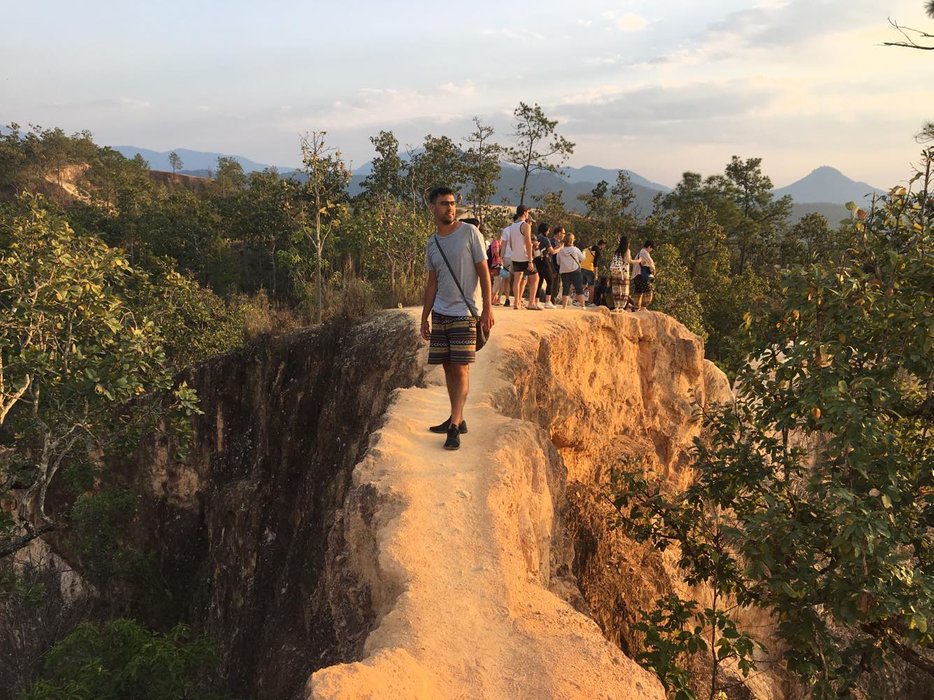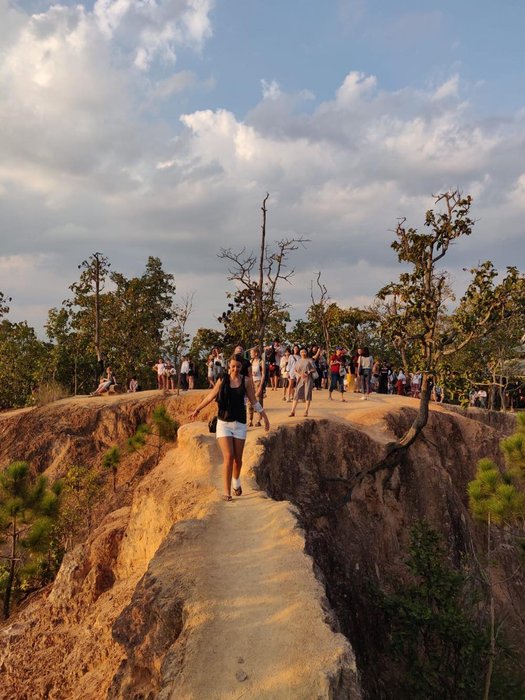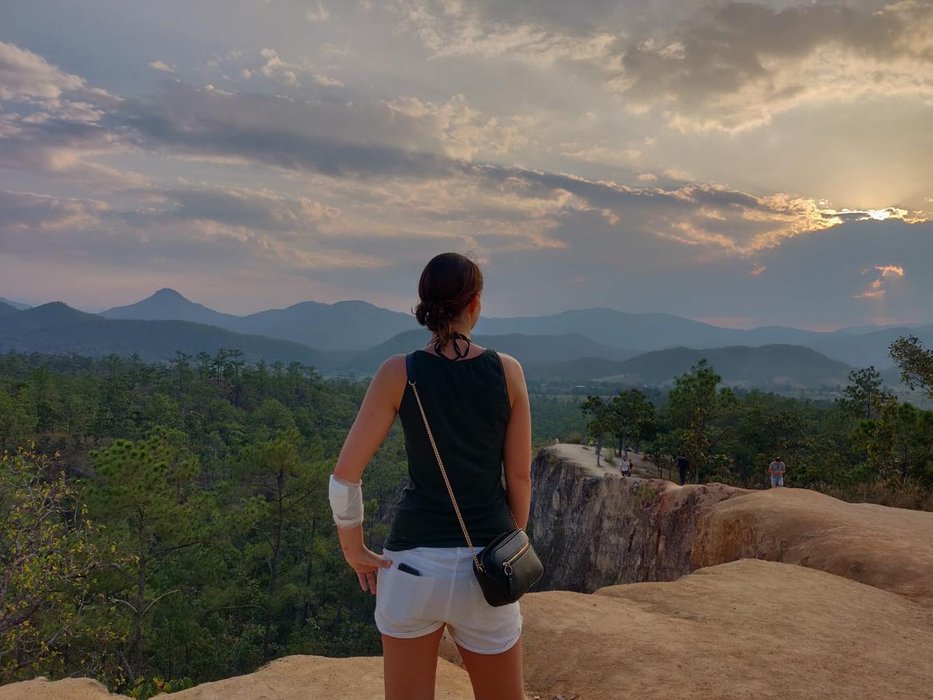 Between 17:00 and 18:00, Pai Canyon got a bit busy. I guess this was due to the beautiful sunset that we could see from this hotspot. Not only visitors with a scooter came there to see the last rays of the sun disappear behind the mountains of Pai.
No, there were also big buses with (mostly Chinese) tourists who are part of a tour with the Pai Canyon as the end point. So we went as far as I could walk to find a great spot and then enjoyed the view from there!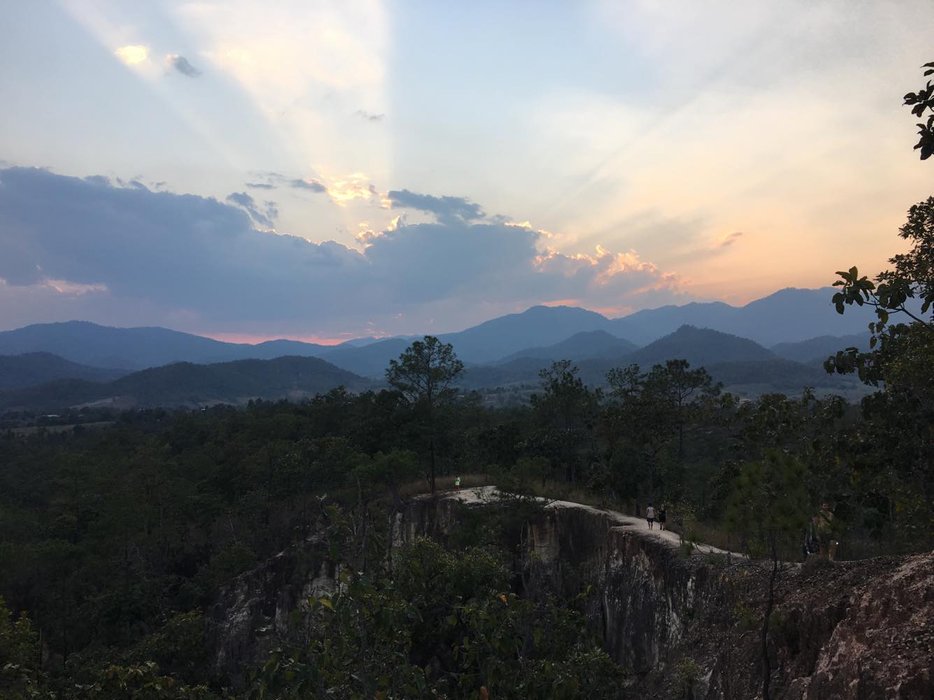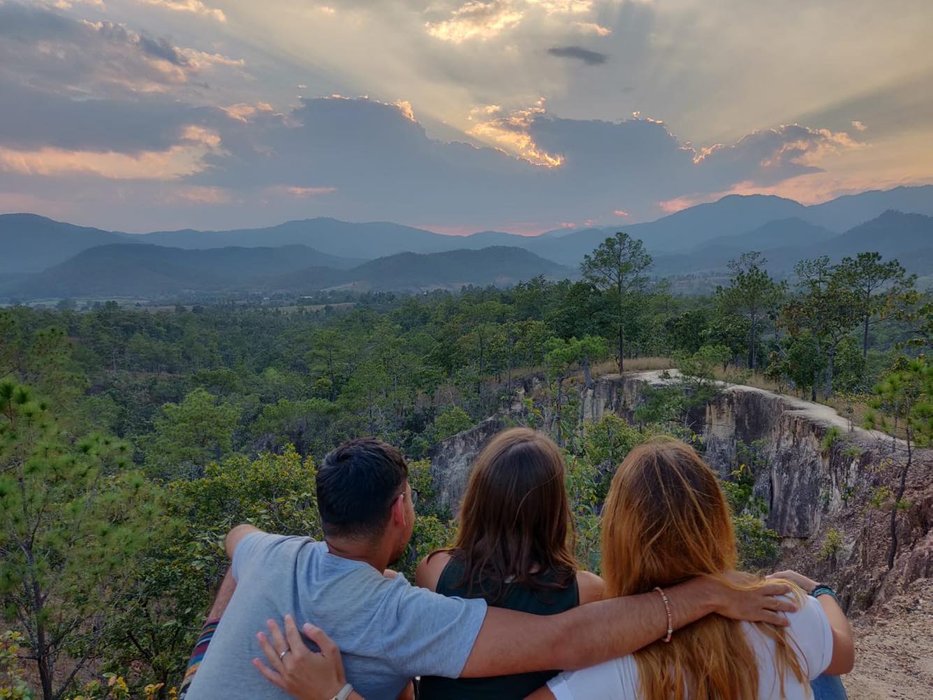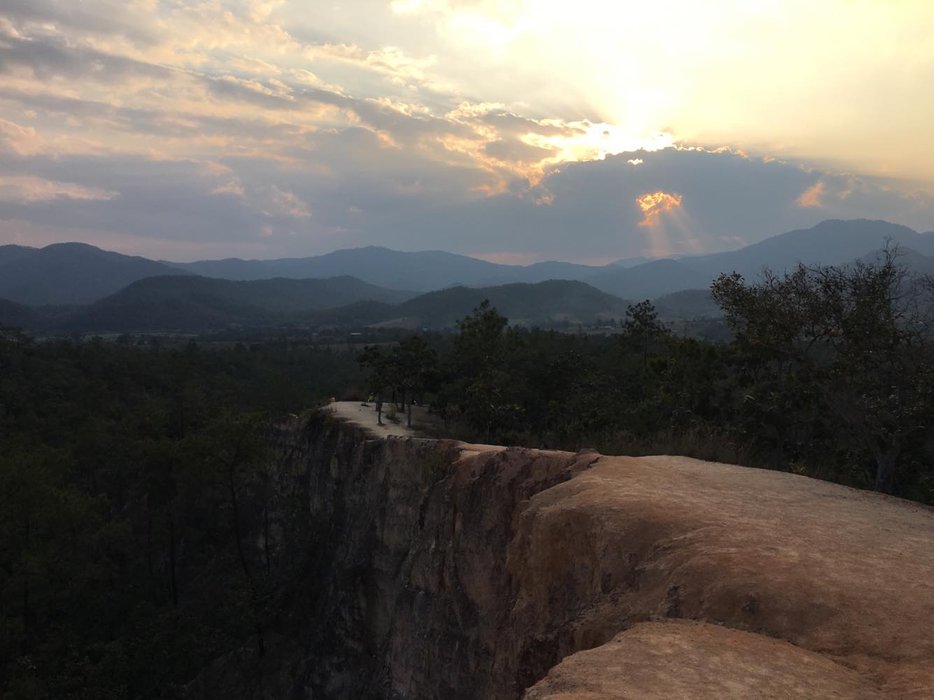 After that I was pretty exhausted and my foot was hurting like hell, but it was totally worth it!!! so we decided to head to the food night market of pai to get some awesome street food and then chill at the hostel and call it a day.
Pai Night Market Walking Street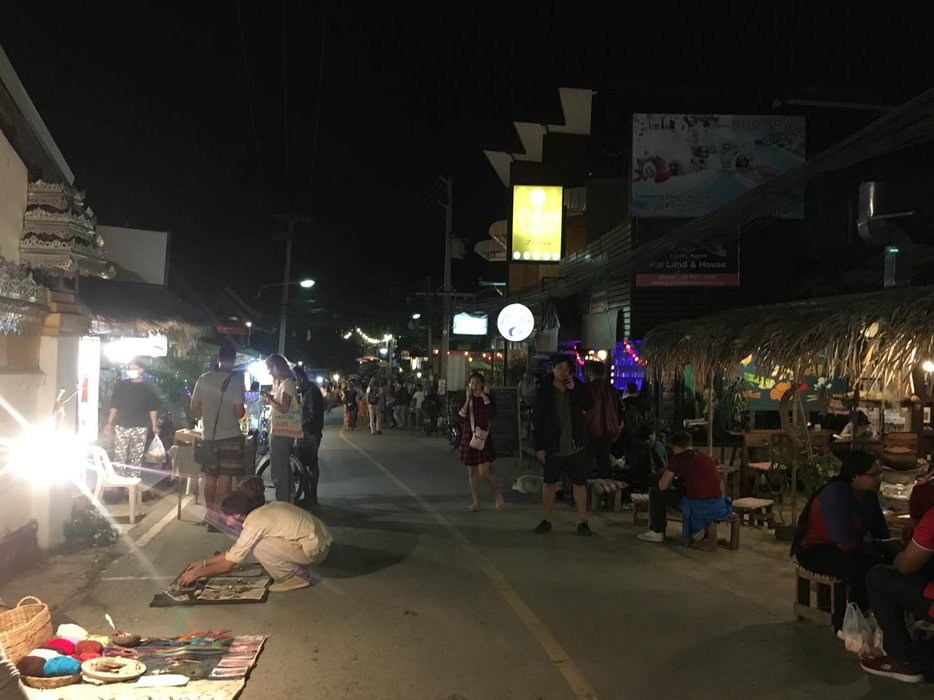 Pai Night Market Walking Street is an amazing experience. Every stall is completely different and you can sample every type of food you can think of! The great thing is the prices are low.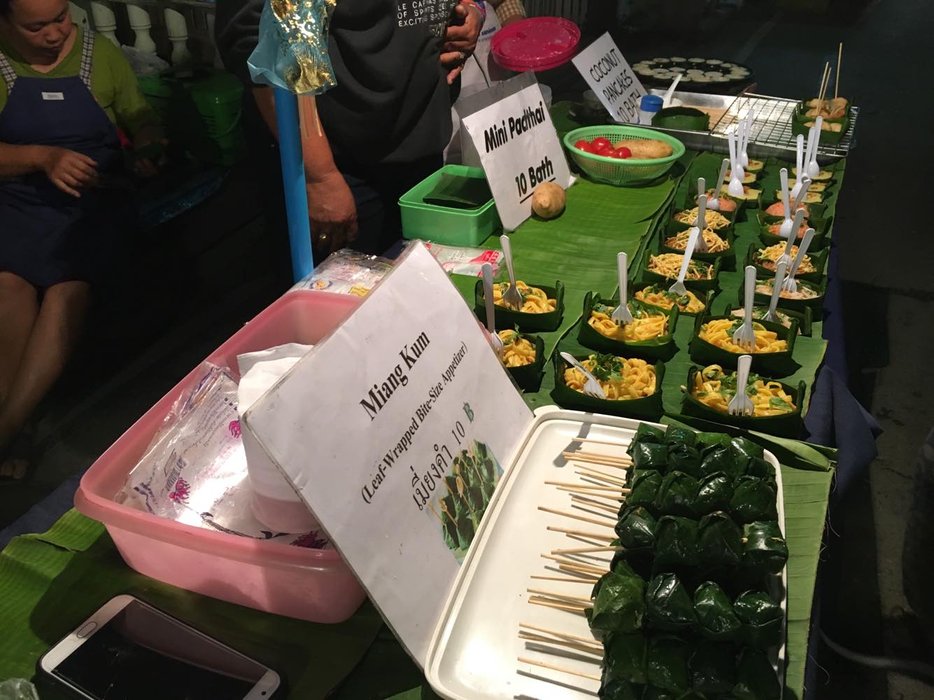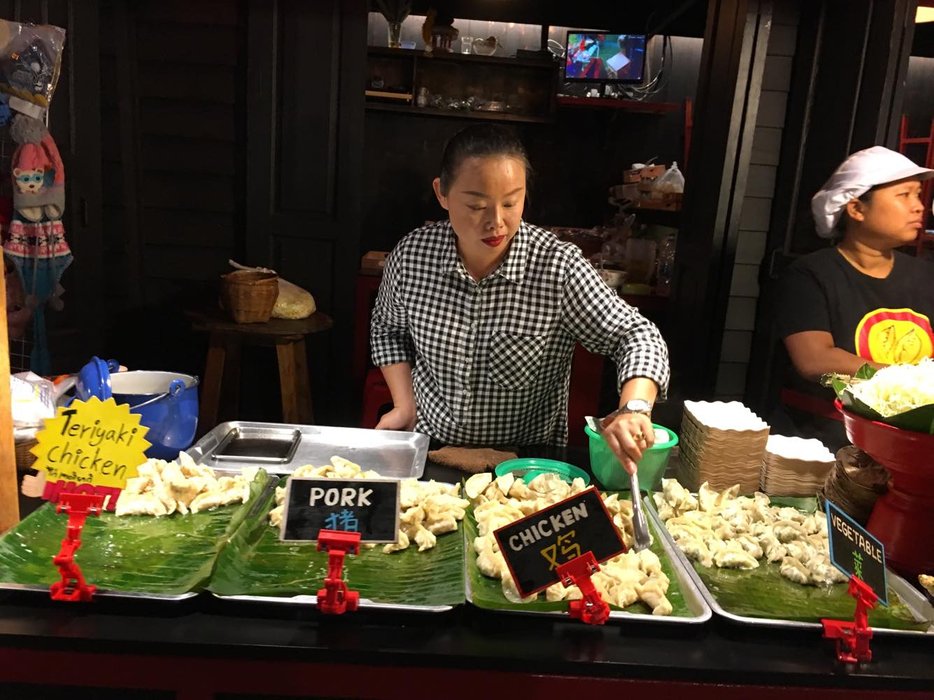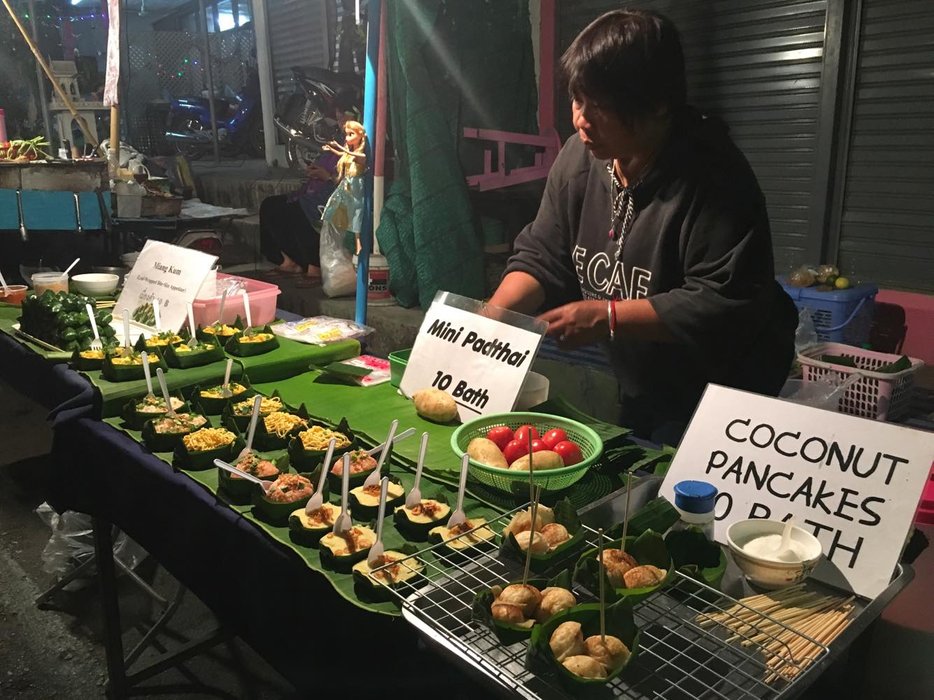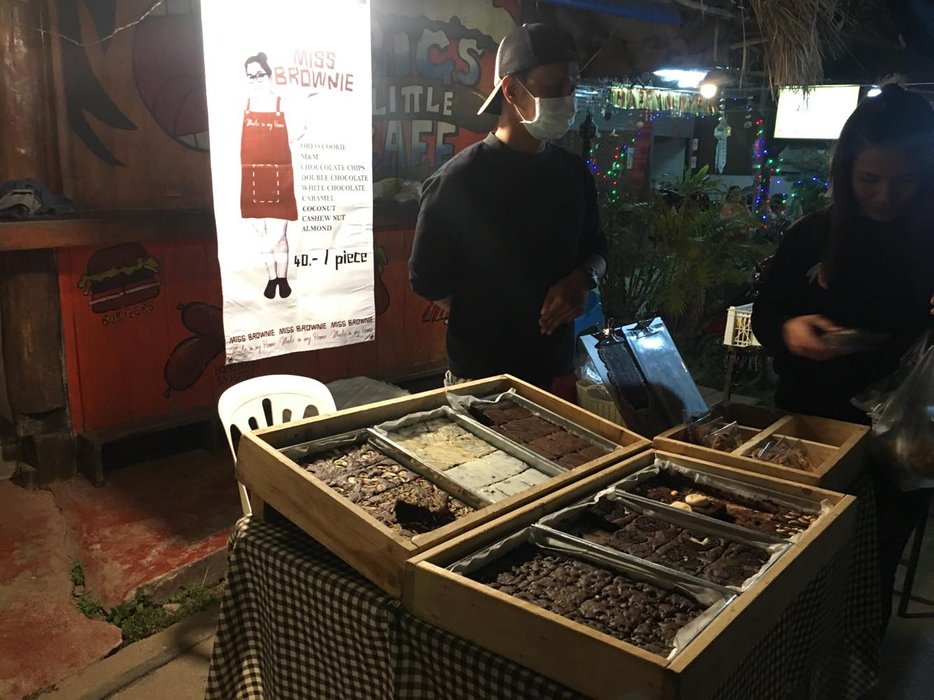 In the end we got some Mini Pad Thais, Spring Rolls and Brownies as appetizer and ate them back home at the hostels while playing cards with the others. It was a really great day and I am glad I got out for a bit.
As always I hope you enjoyed reading my post and I am grateful for every Upvote, Resteem and Comment, as you are supporting my travels with it!!
Cheers,
Liz