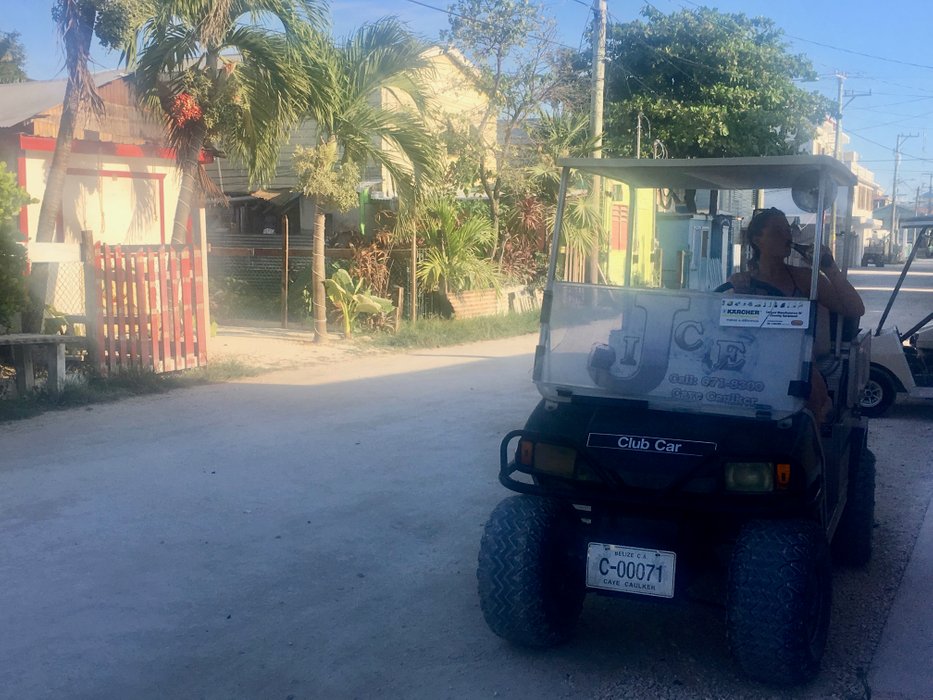 I know my last post has been a while, so If you forgot what it was about check it out here or check it out at my personal steemitworldmap.
Well, after spending another really nice sunset and night in Flores, Guatemala; we took off with the bus the next day, to get to Belize City, from where we would take a water Taxi to the precious island Caye Caulker.
Belize is located right next to Guatemala, below Mexico at the Caribbean Sea. You could say it is in the Center of Latin America, but still when you get there you feel a big culture shock.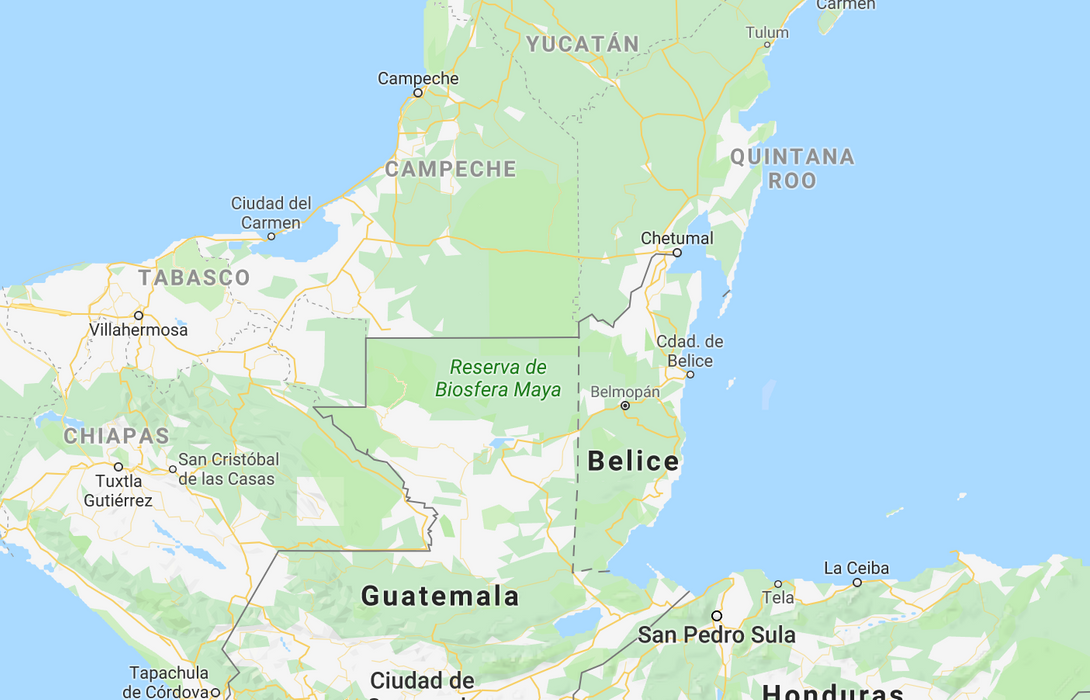 It is the only country in Latin America, where English and Spanish are official languages of the government, while people also speak creole and mayan. A third of the population has African heritage and a big part of the country is still influenced by Mayan culture. The head of the government is still Queen Elizabeth, so It is a great mix of everything, which makes it super interesting!!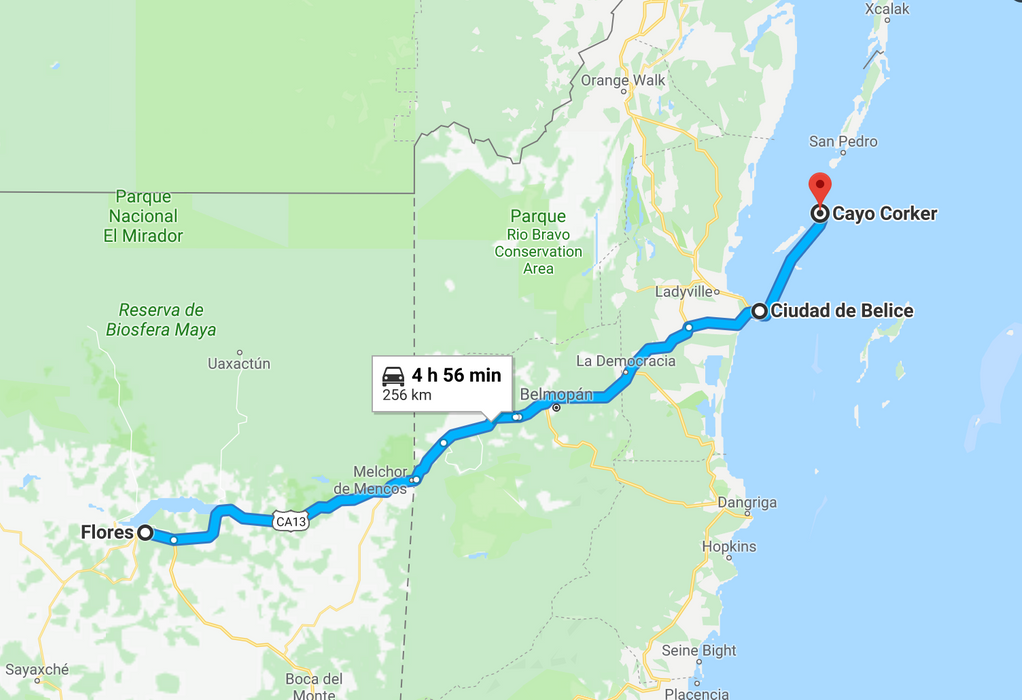 It wasn't that far but still took us some time, to cross the border and then wait for the Water Taxi.
The taxi went super fast, which caused a lot of wind and movement! For us that was super fun, for others not so much haha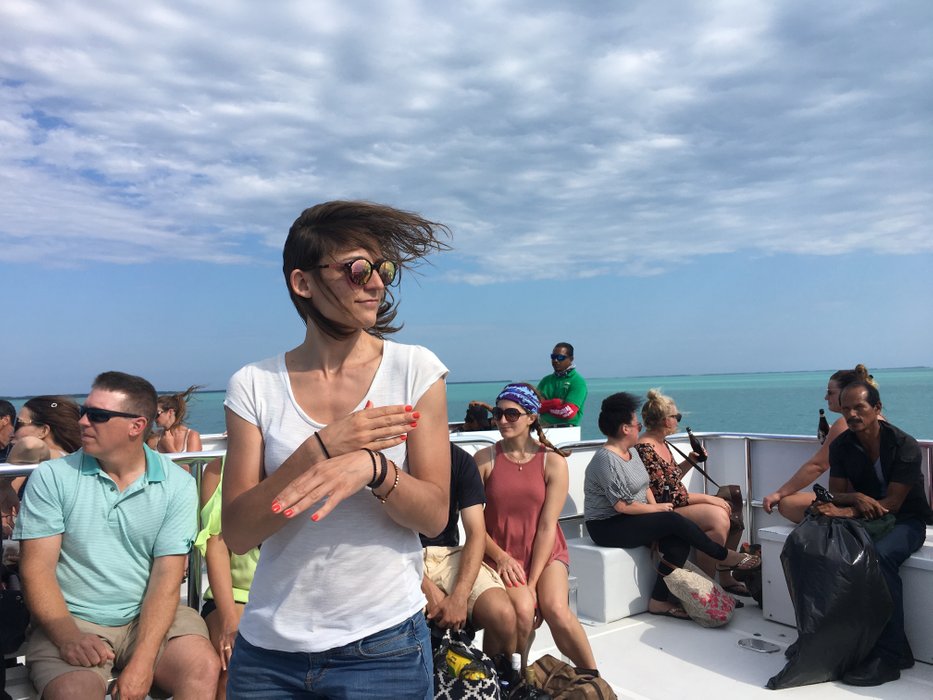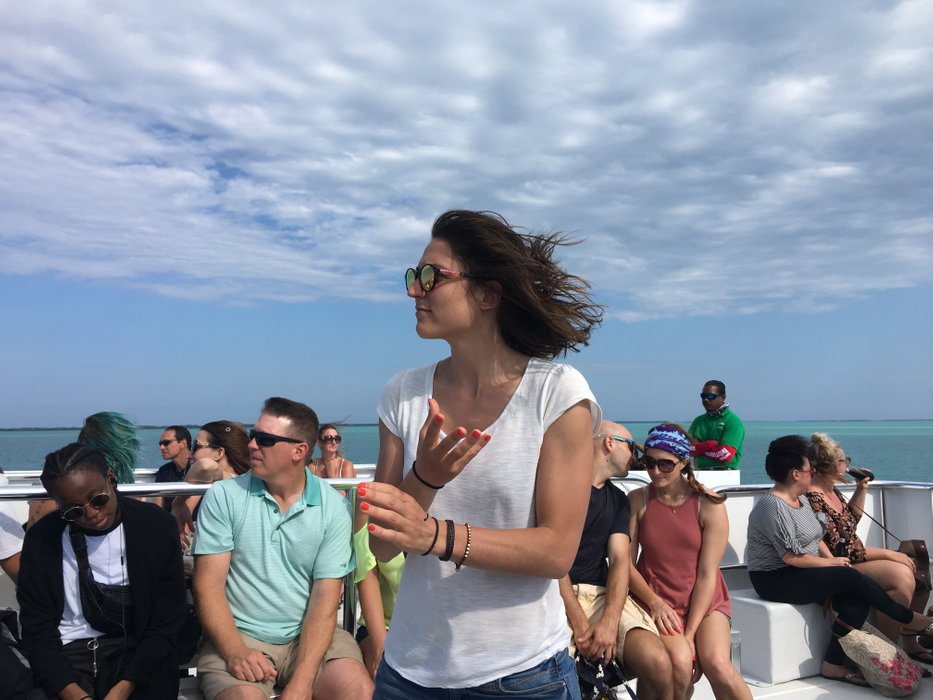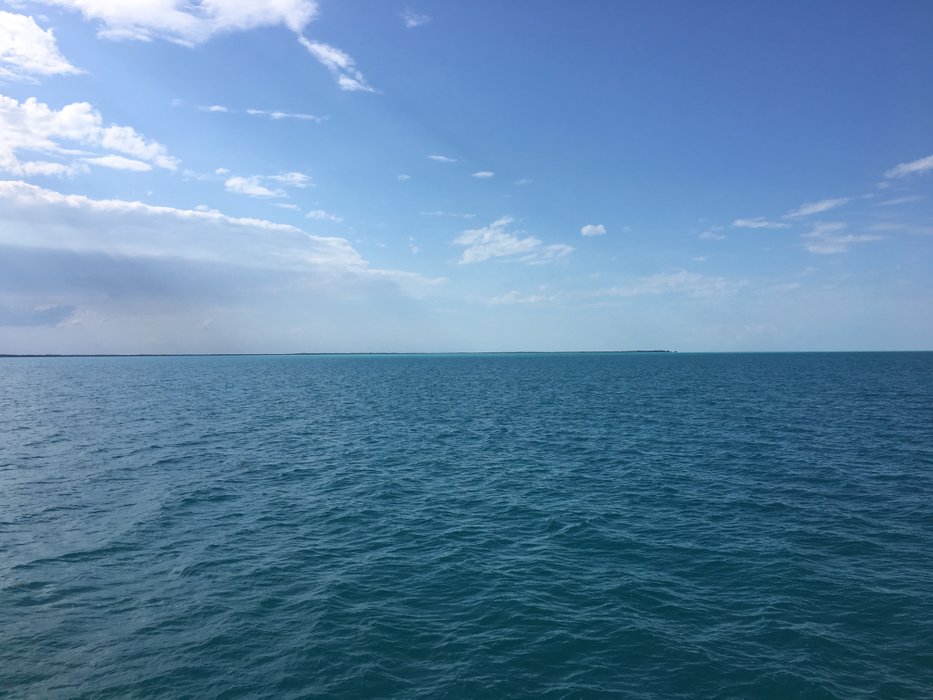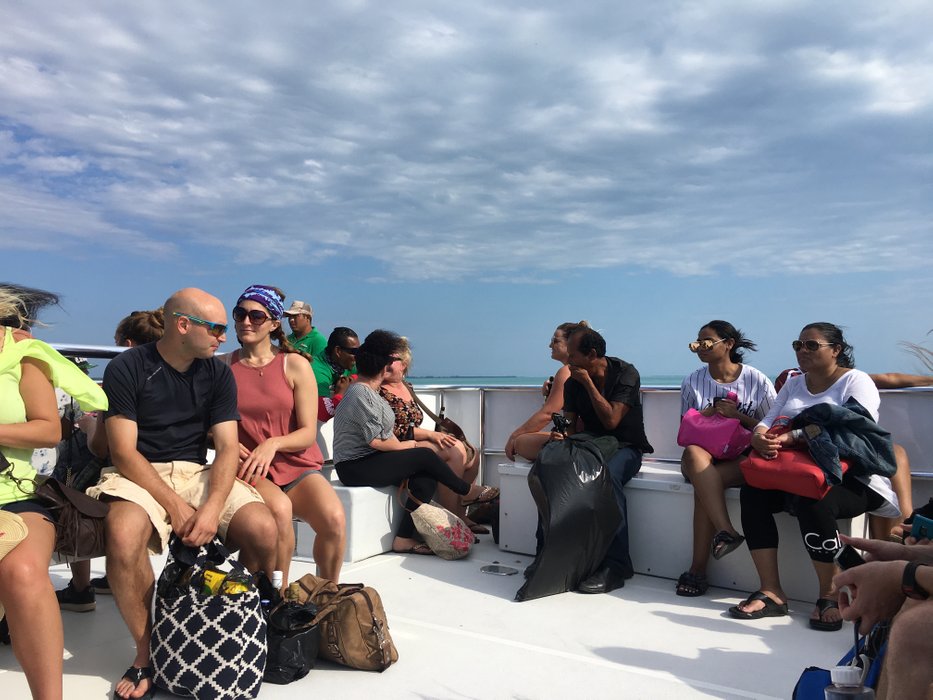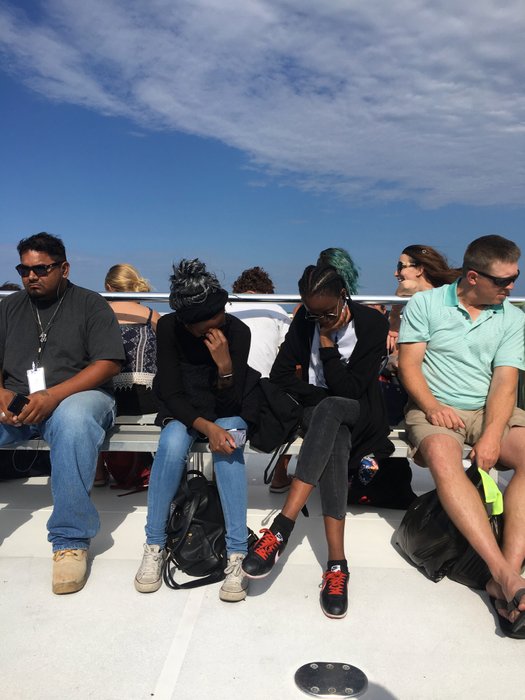 Hard to take a pic together though ;)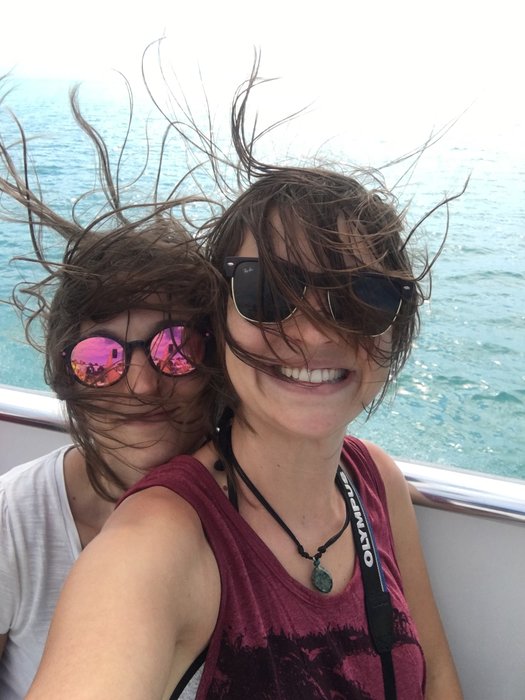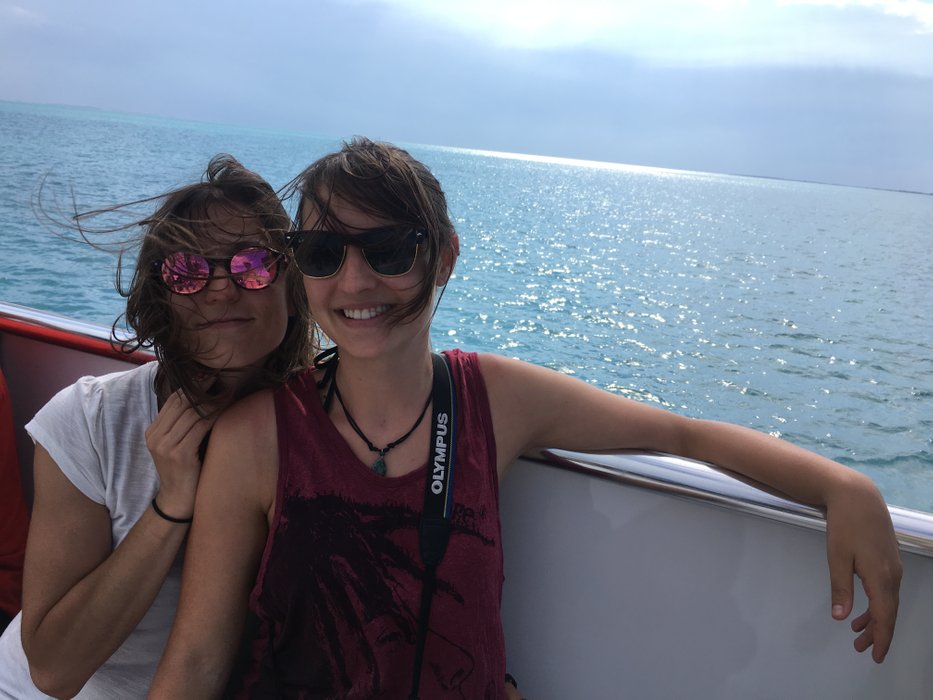 Caye Caulker or Cay Corker is a small coral island off the coast of Belize in Central America. The island is about 8 kilometers long and 2 kilometers wide and is located about 35 kilometers northeast of Belize City in the Caribbean Sea. It took the water taxi about one hour to bring us there. Caye Caulker has about 1,300 inhabitants. Previously, it was known regionally for its shipbuilding. Today, tourism and fishing are the main sources of income of the inhabitants.
Only just east of Caye Caulker runs the reef edge of the Belize Barrier Reef, the second biggest reef on earth, which makes it super interesting for snorkelers and divers. But more on that soon ;)
I had been at the Island before, as I was living in Playa del Carmen, Mexico - not that far away in 2016. Since then a lot changed though. Another hurricane had run over the island and it grew a lot through tourism. We checked in at Bellas Backpackers, where I had been staying back then already for the first night.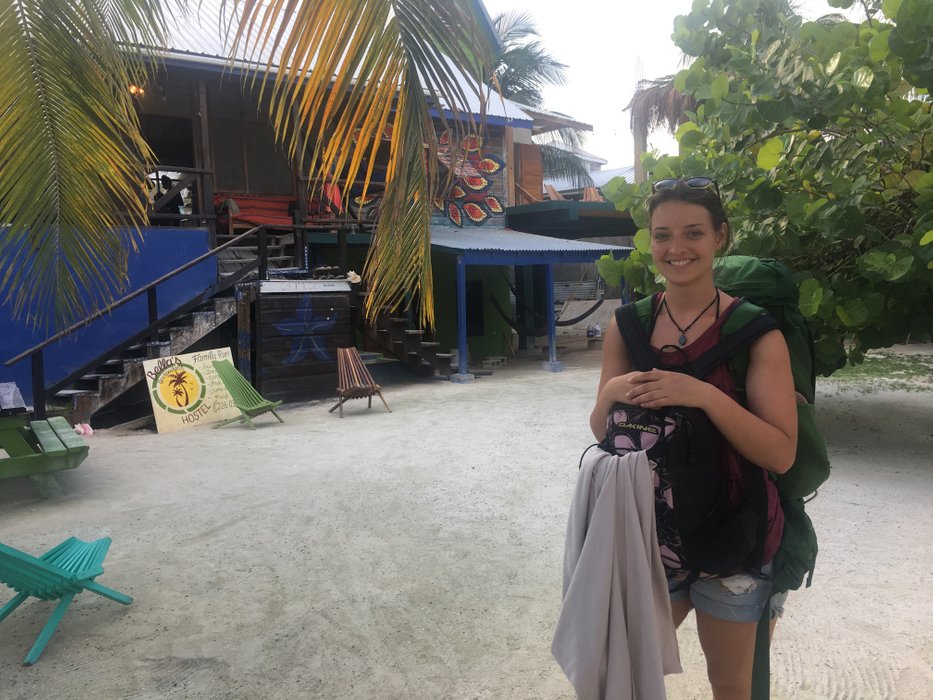 From there we rented a Golf car to discover the main streets of this chill Island a bit, to get more information about snorkeling and diving tours and to get some food for lunch and dinner.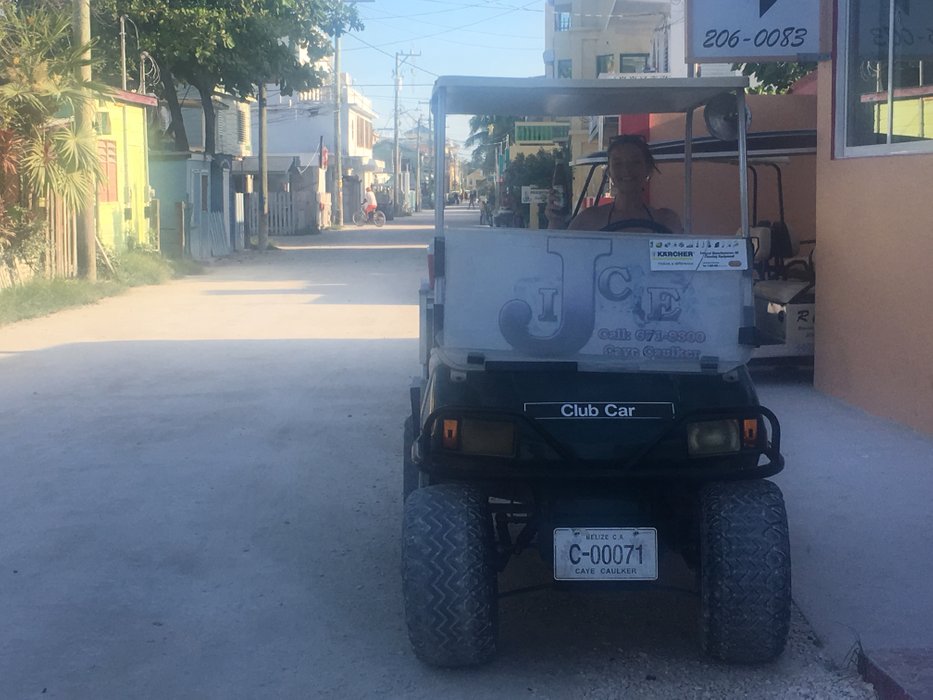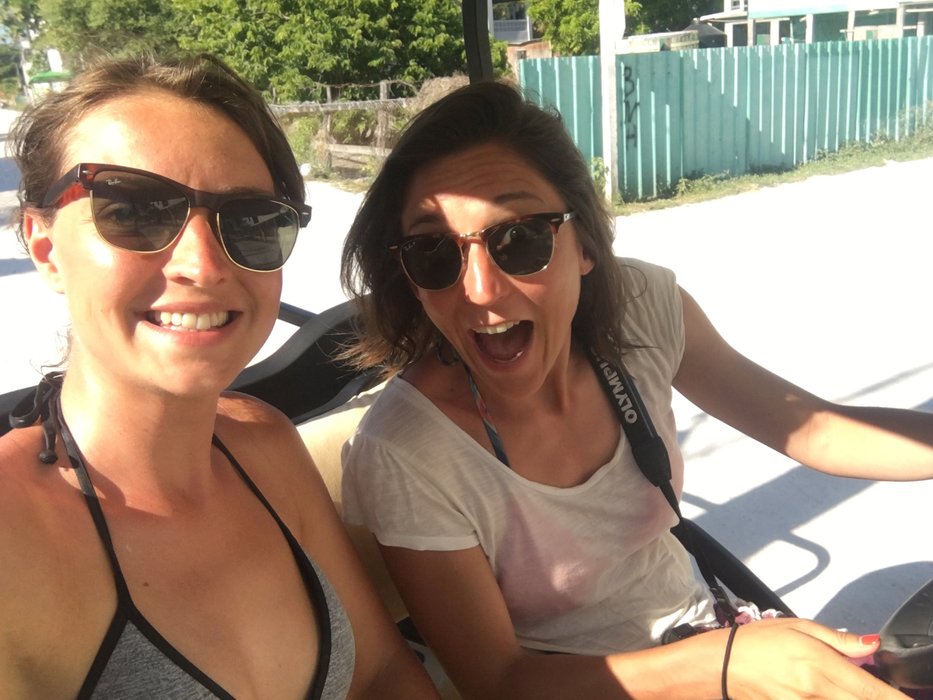 We started in the touristy zone, where people sell a lot of jewellery, street food, rent bikes or just chill and went more and more to the housing area as you can perfectly see at the videos ;) - Don't worry the lizard survived!! I went back and made sure he is ok, we didn't hit him haha
I just love the vibe of the island. How everybody is so relaxed and nice and chilled haha. Of course a lot of them are smoking too.. this is actually how I imagine Jamaica a bit.. but still. These people enjoy life 100 percent, and that is nice!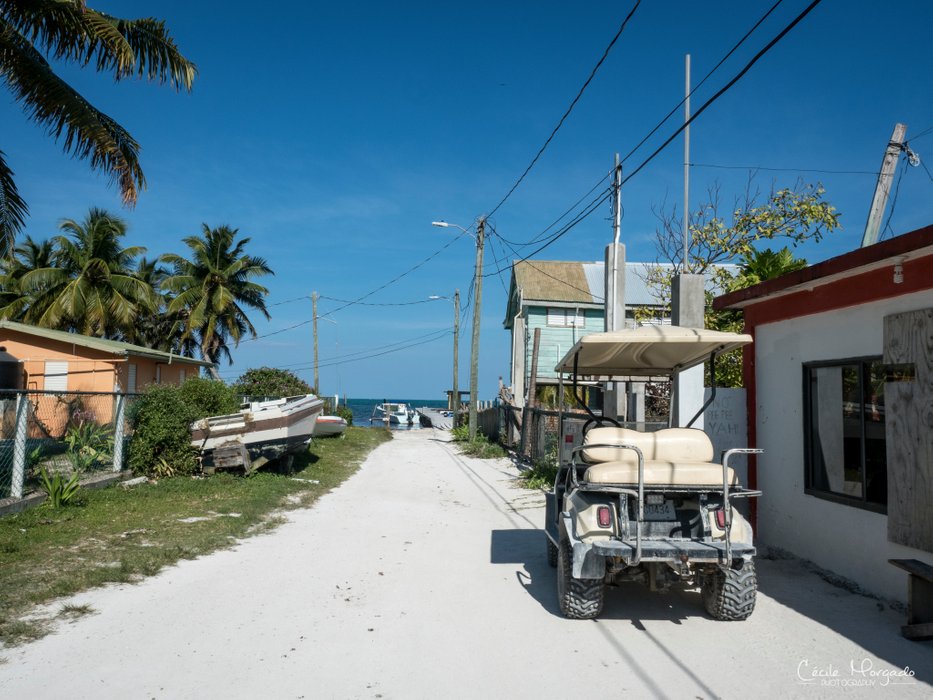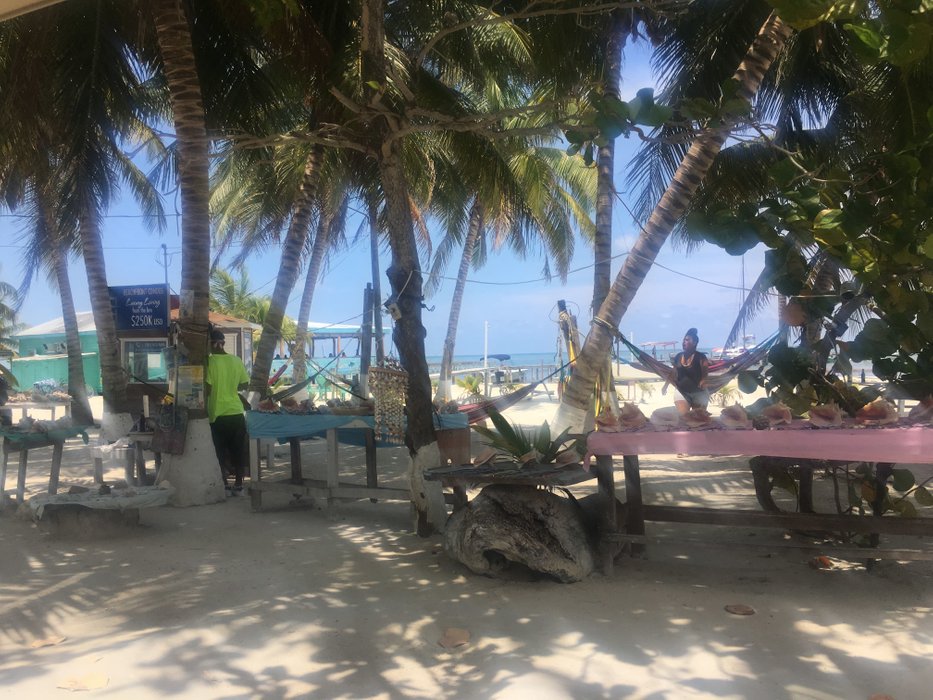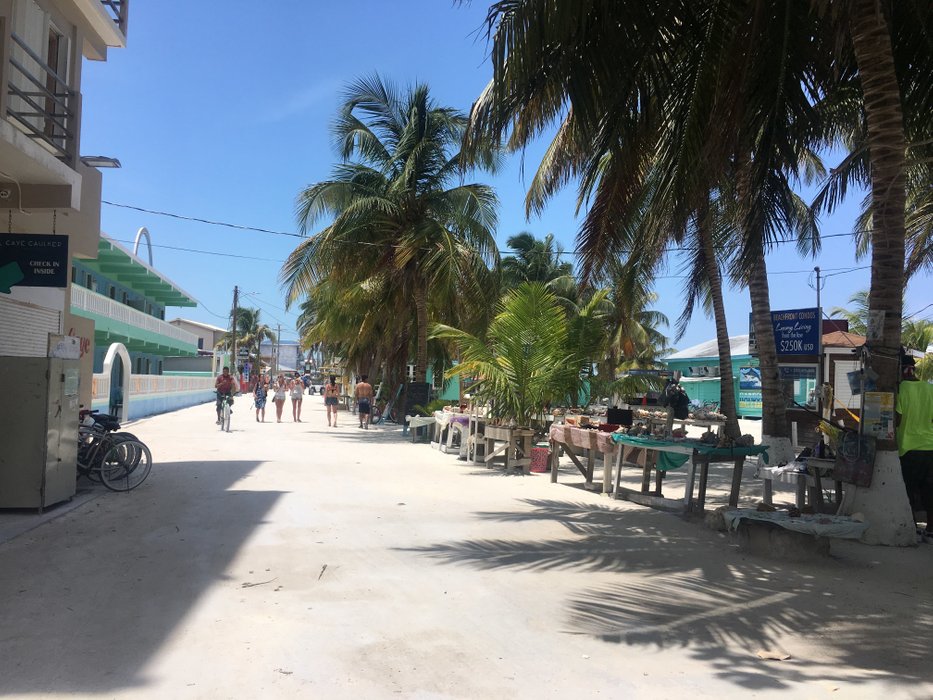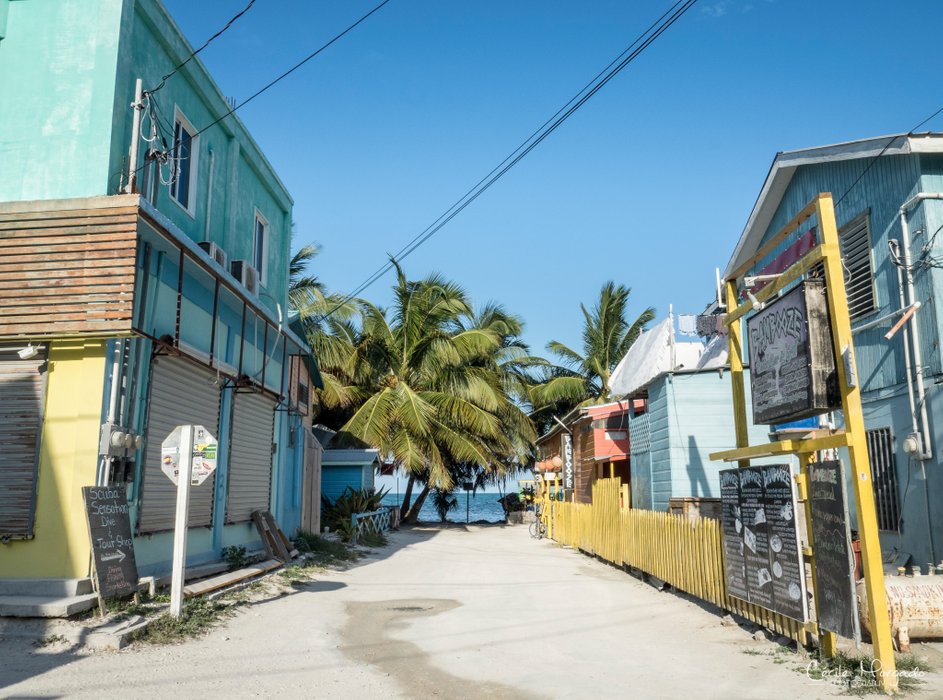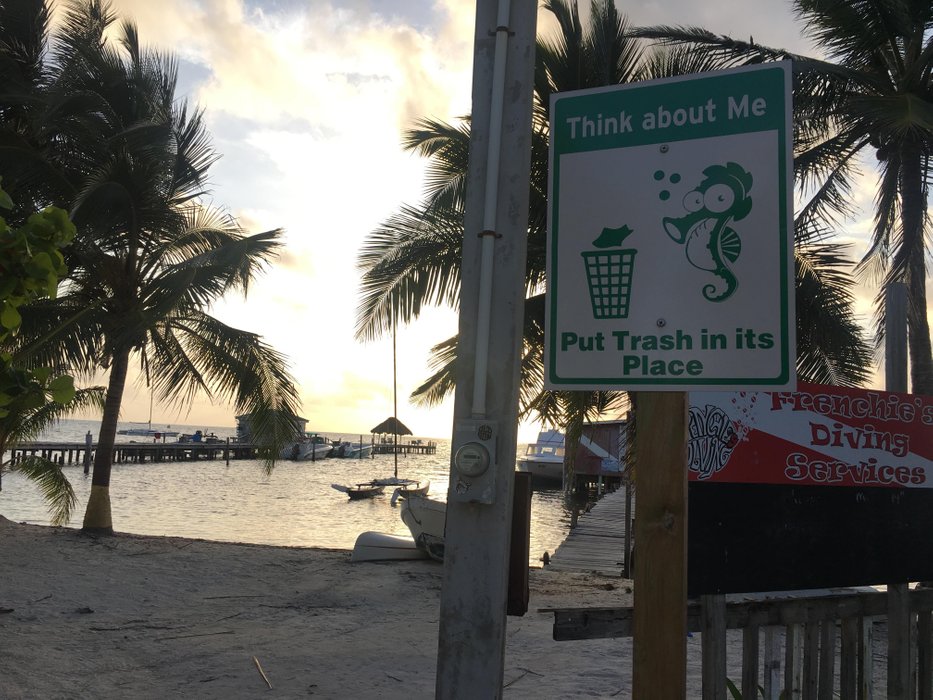 Once we got more in the back of the island it got more private, with a lot of houses and nature. The kids everywhere were really nice and well educated. Playing around on the streets, waving to say hi. The houses look simple, but cozy at the same time. Living in the Caribbean you just don't need much to be happy :)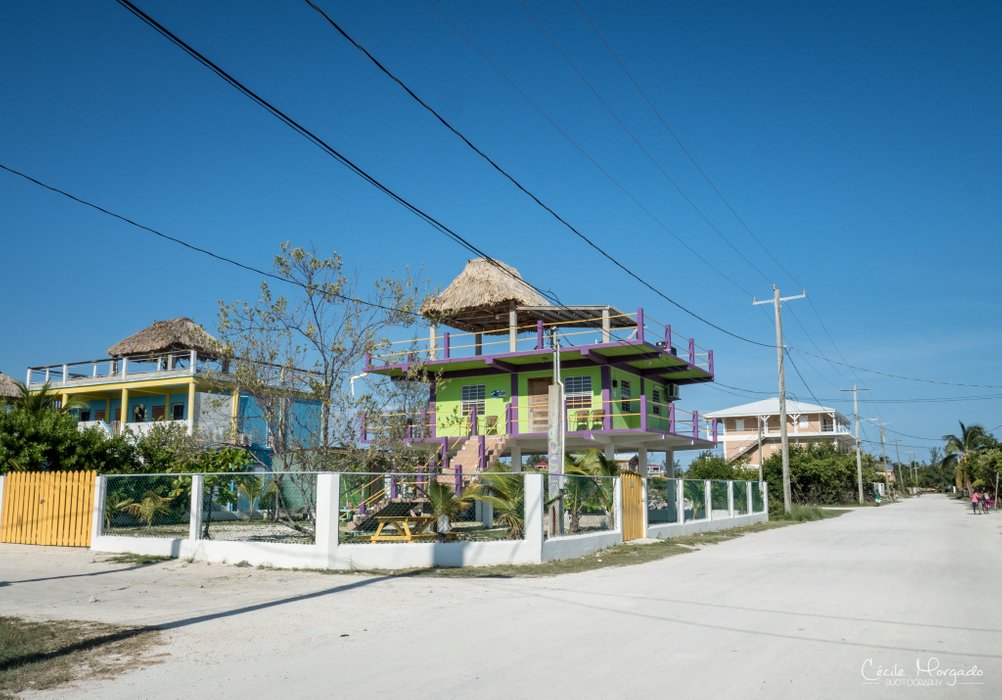 I just love that the only signs (street signs) say: Go Slow, take it easy etc. haha that's all that is important while driving on this island.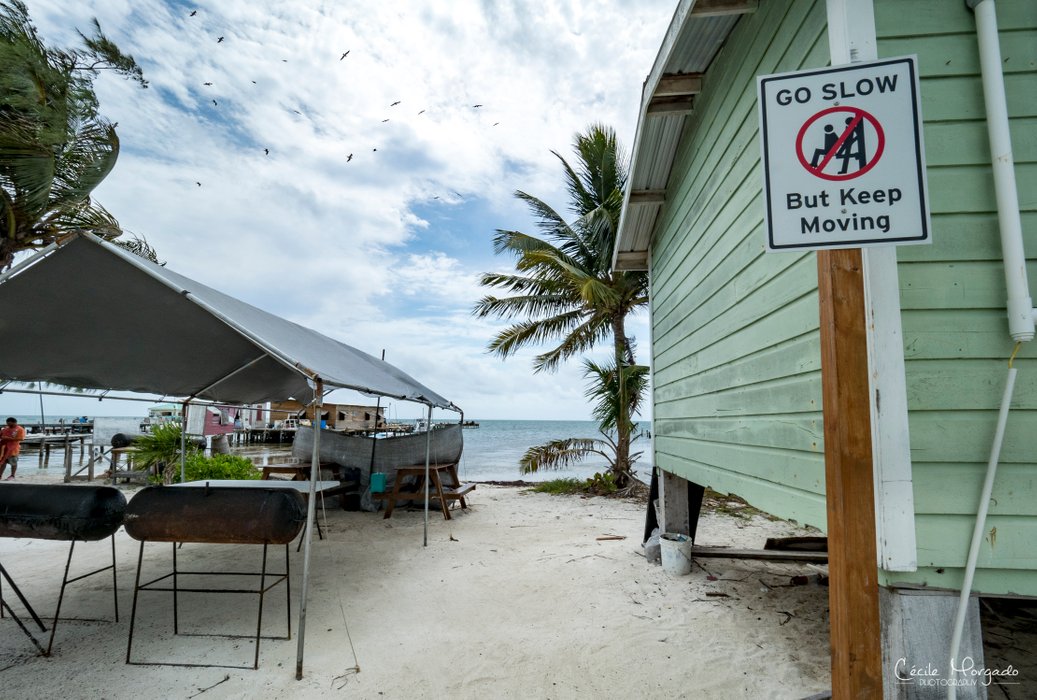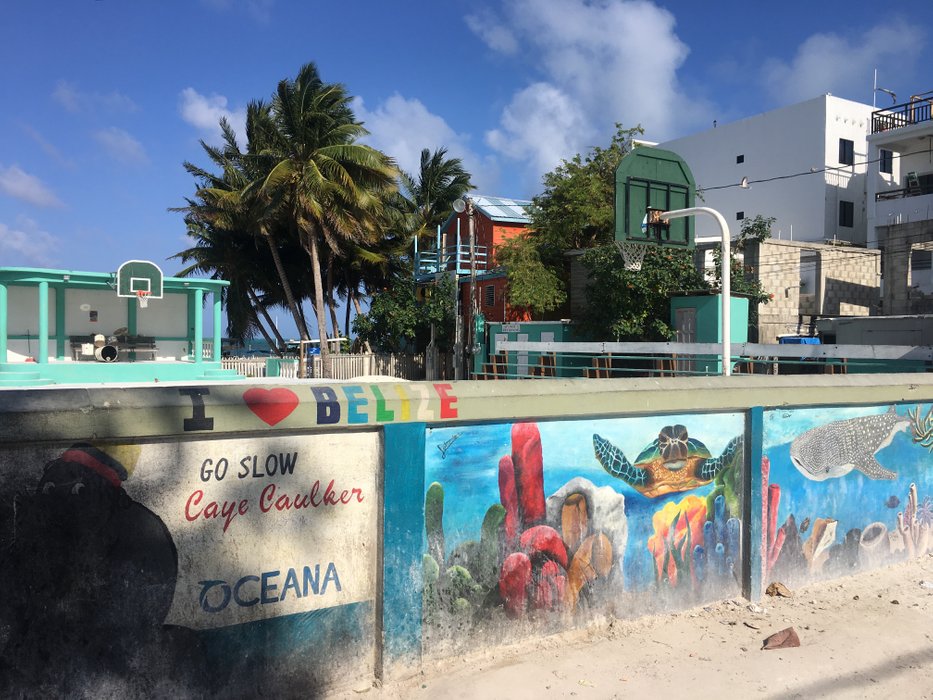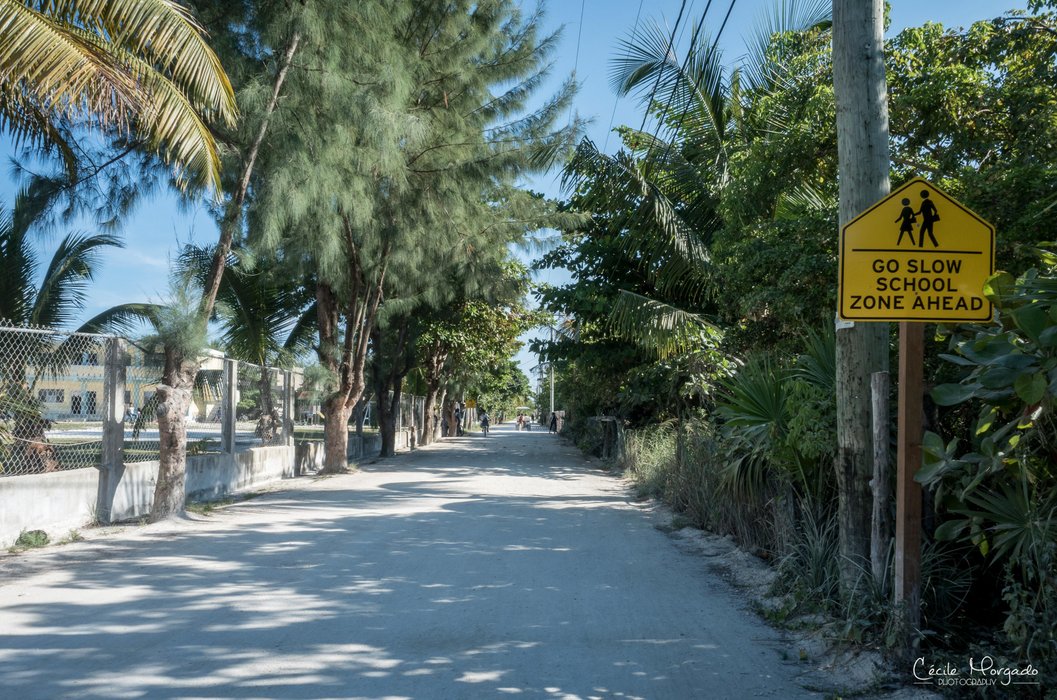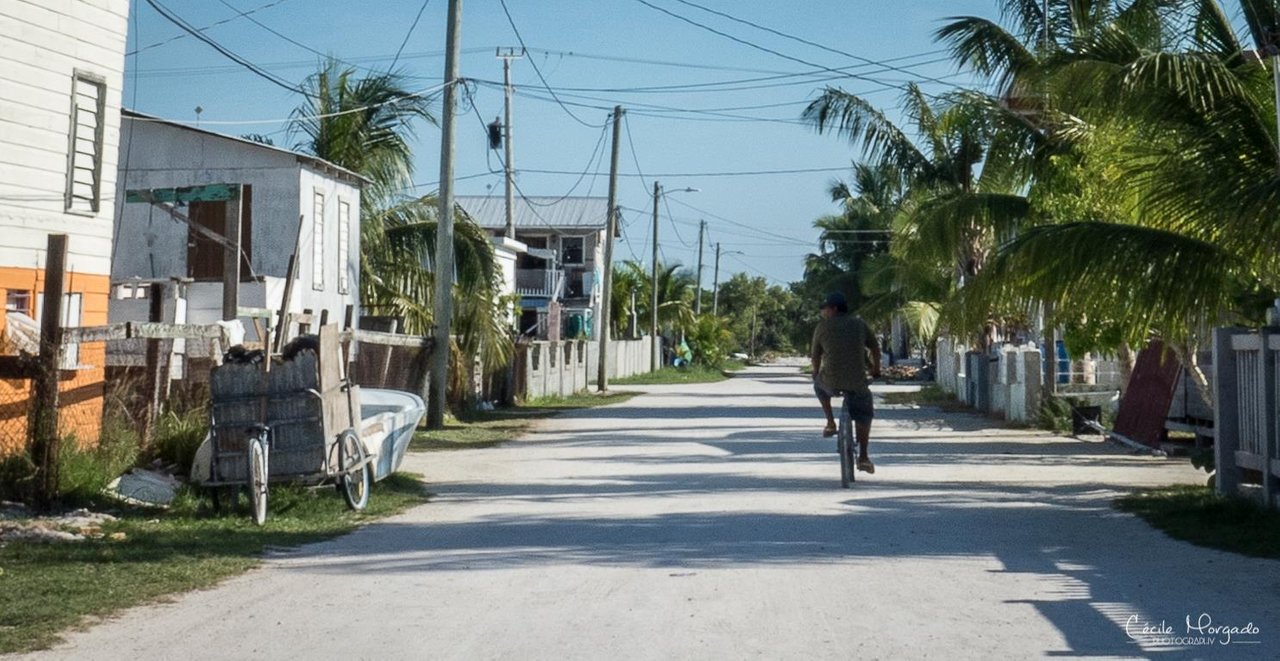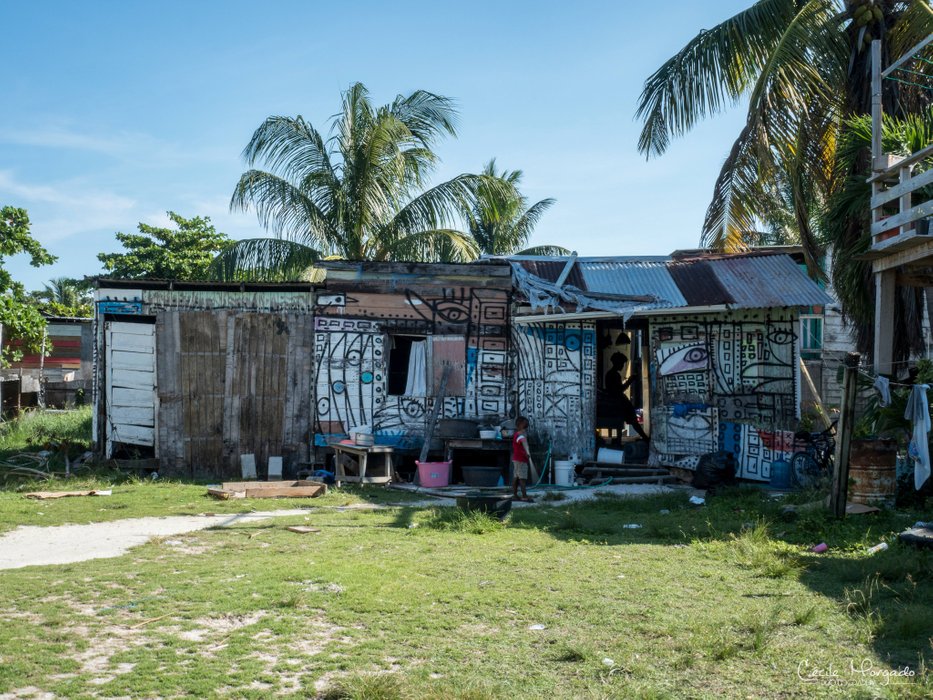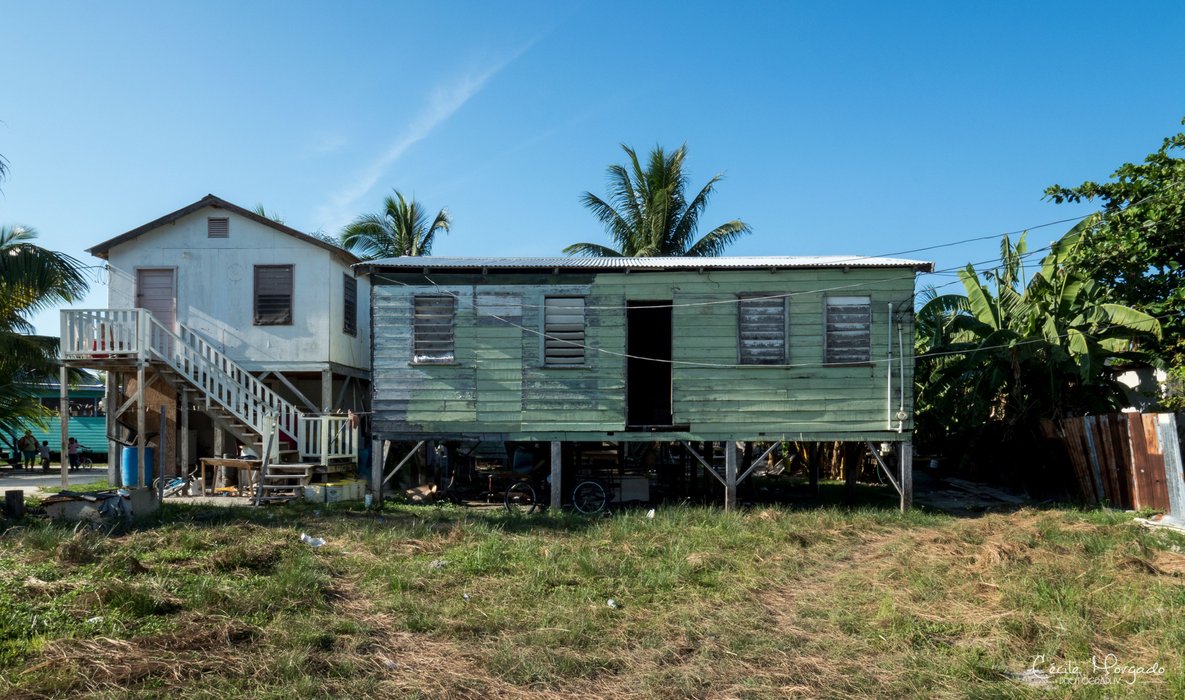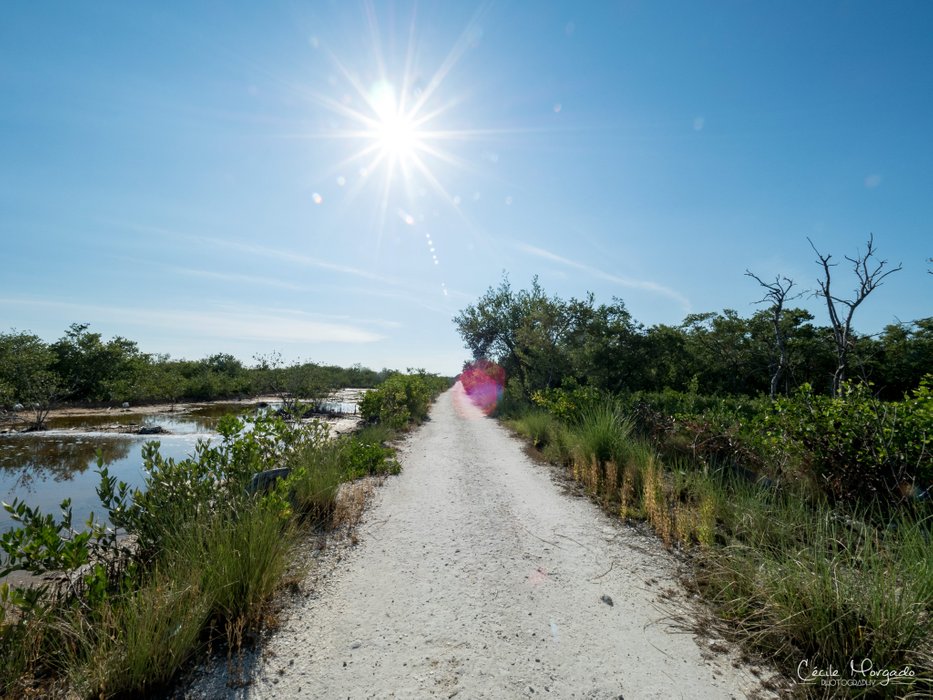 As big finish we went to the Split. The most famous bar on the Island, located right at the spot where a hurricane once split the island in two peaces.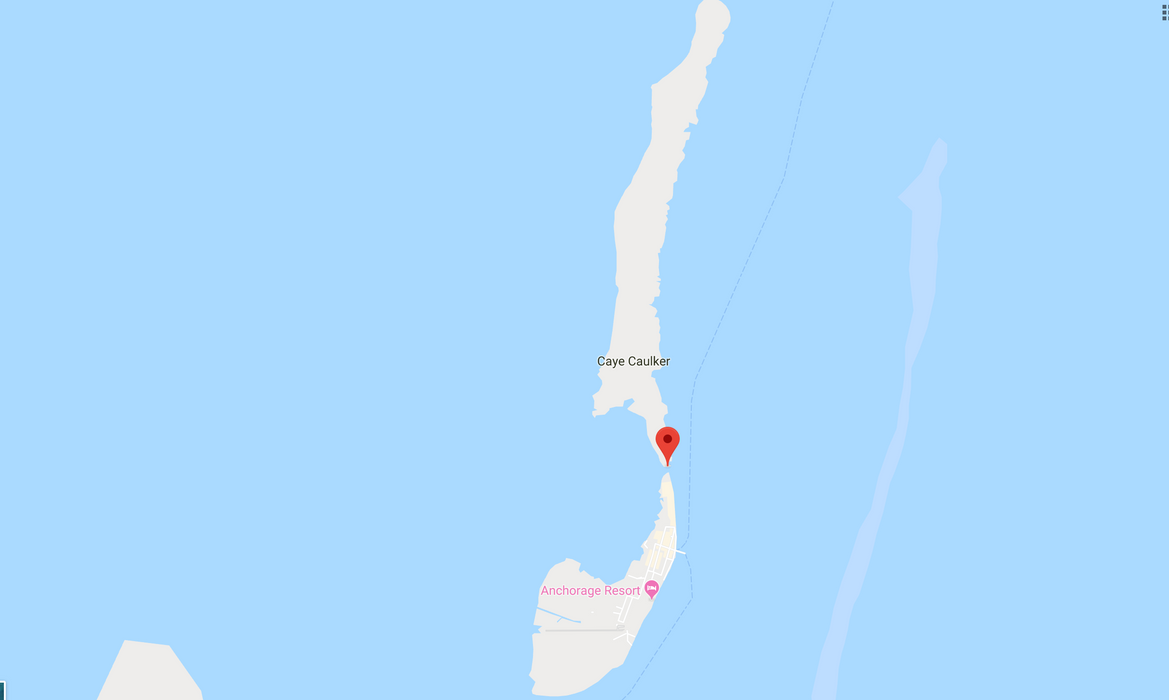 In my opinion, this is the perfect place to call it a day and just enjoy the beauty of nature while watching the sunset :)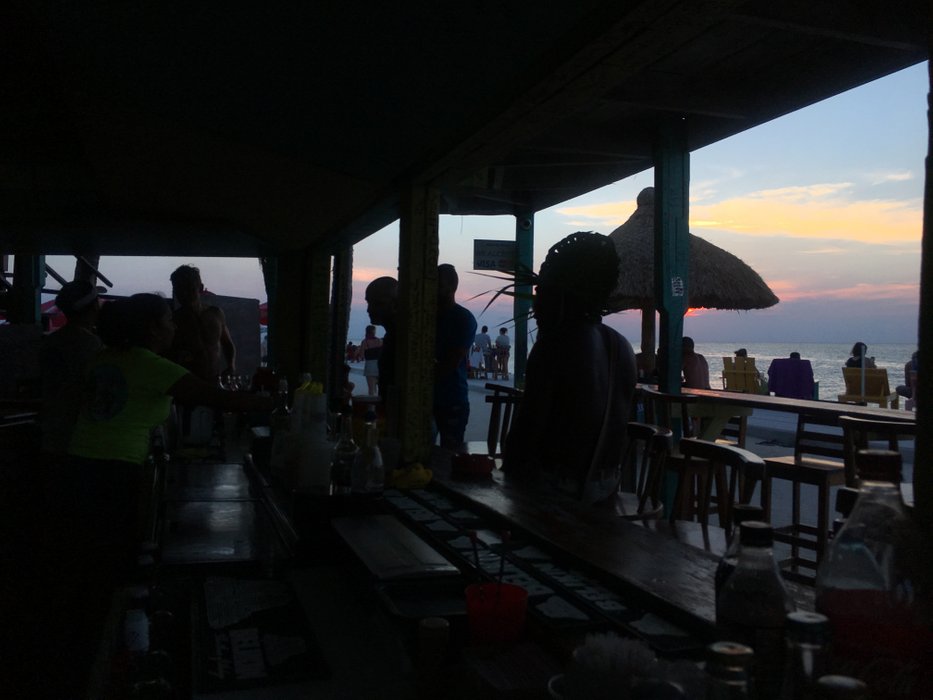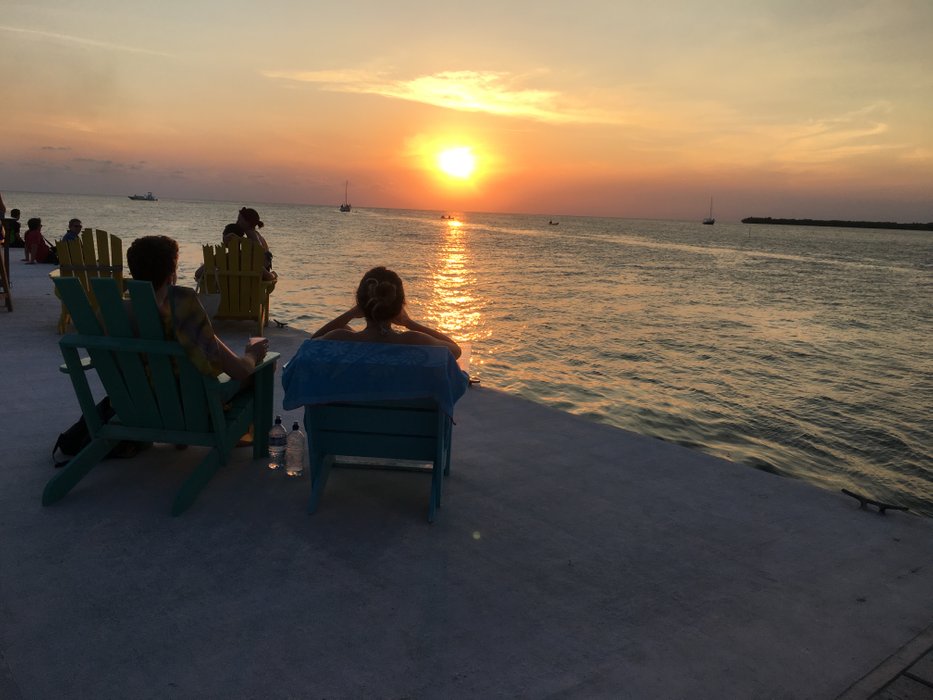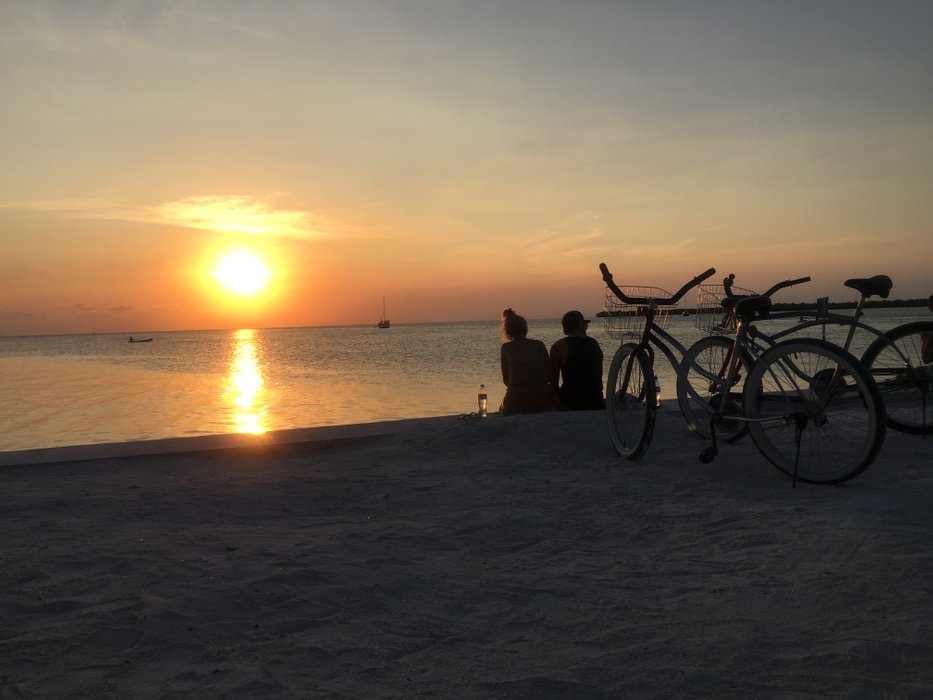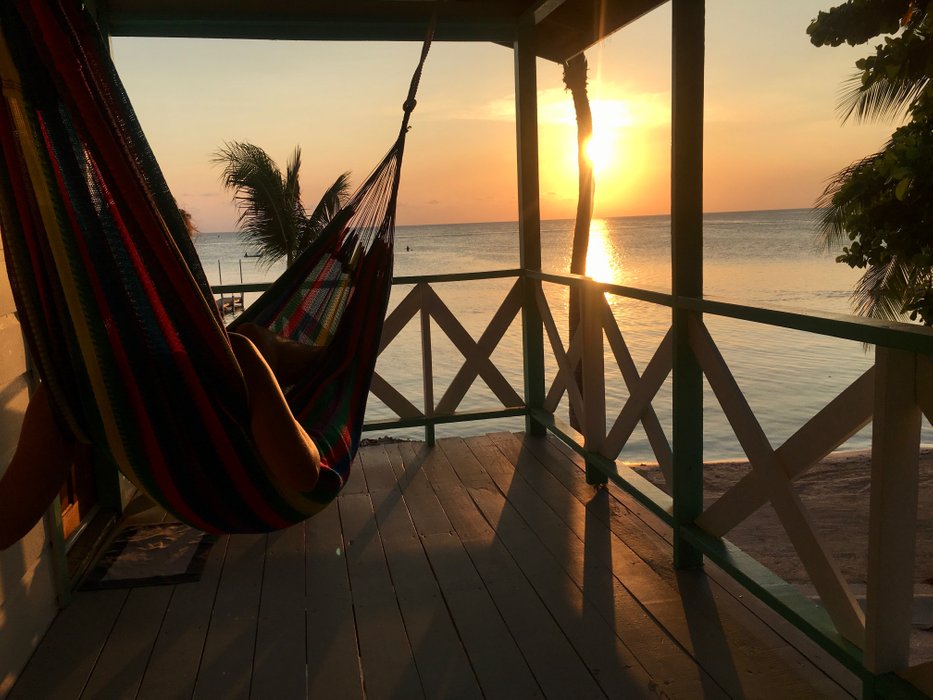 More about snorkeling at the blue whole and how I did my divers license at the second biggest reef on earth soon, so stay tuned ;)
As always I hope you enjoyed reading my post and I am grateful for every Upvote, Resteem and Comment, as you are supporting my travels with it!!