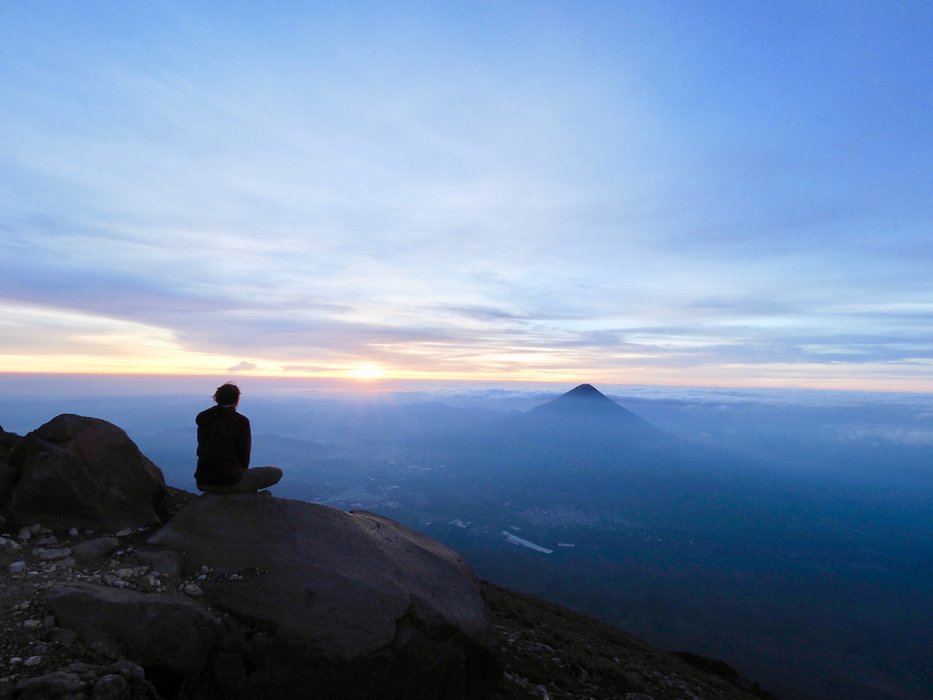 Oh yes you heard right!! CLIMBING A FUCKING VULCANO in Guatemala.. 7 hrs walking steep uphill to camp there at 5 degrees in a normal tent and walk another hour to the top the next morning at 4am to see one of the most beautiful sunrises of my life!!!
But step by step. In my last posts of this trip I told you about my arrival in Antigua, the mayan culture at the Chichicastenango market, enjoying & paragliding at the Atitlán lake and surroundings.
From there we got a shuttle back to our hostel in Antigua having a decent sleep before we would get picked up for our vulcano trip the next day.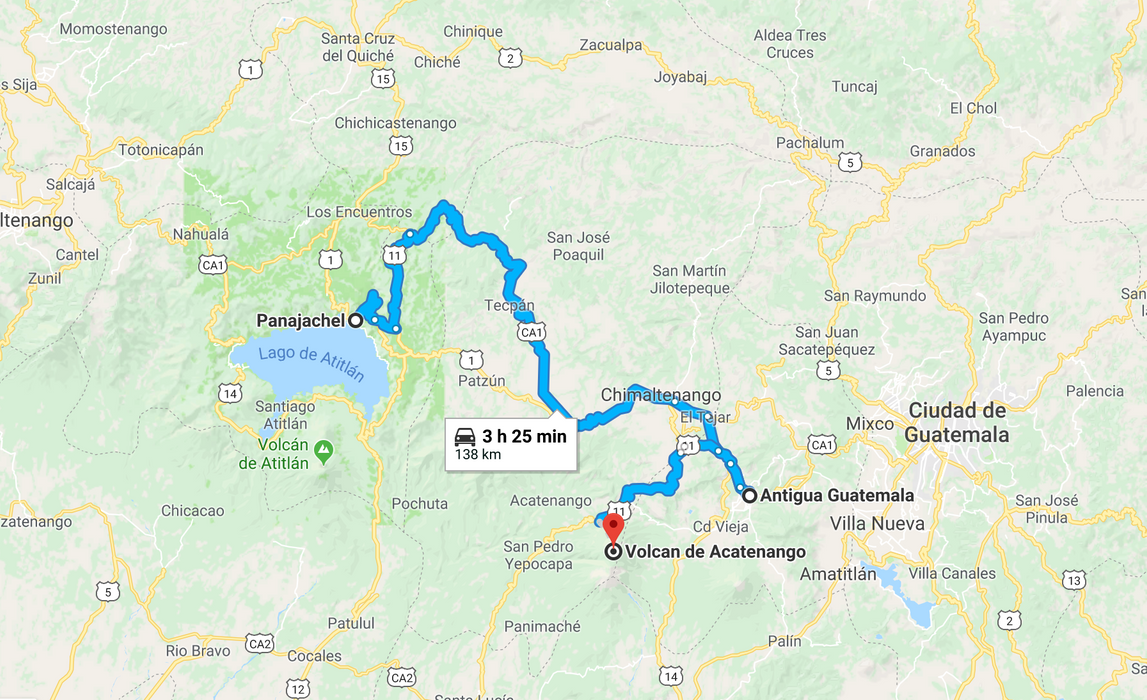 Our hostel (tropicana hostel) is the best place in town for doing this trip, because they have their own guides and own camp up there, far from the other tourists and with a great view of vulcano Fuego just in front, which if we were lucky would be erupting all night and we could see it by great visibility.
This is their video about the trip and I have to say everything was exactly like in the tape as you will see by my pics and videos too ;)
So at the next morning Cecile and I got a great breakfast together with the others at the hostel before we had the pick up around 9am and started to drive up to about 2000m from were we would start the hike.
Our goal of the day was reaching the camp at 3700m to get to the top the next morning at 3976m.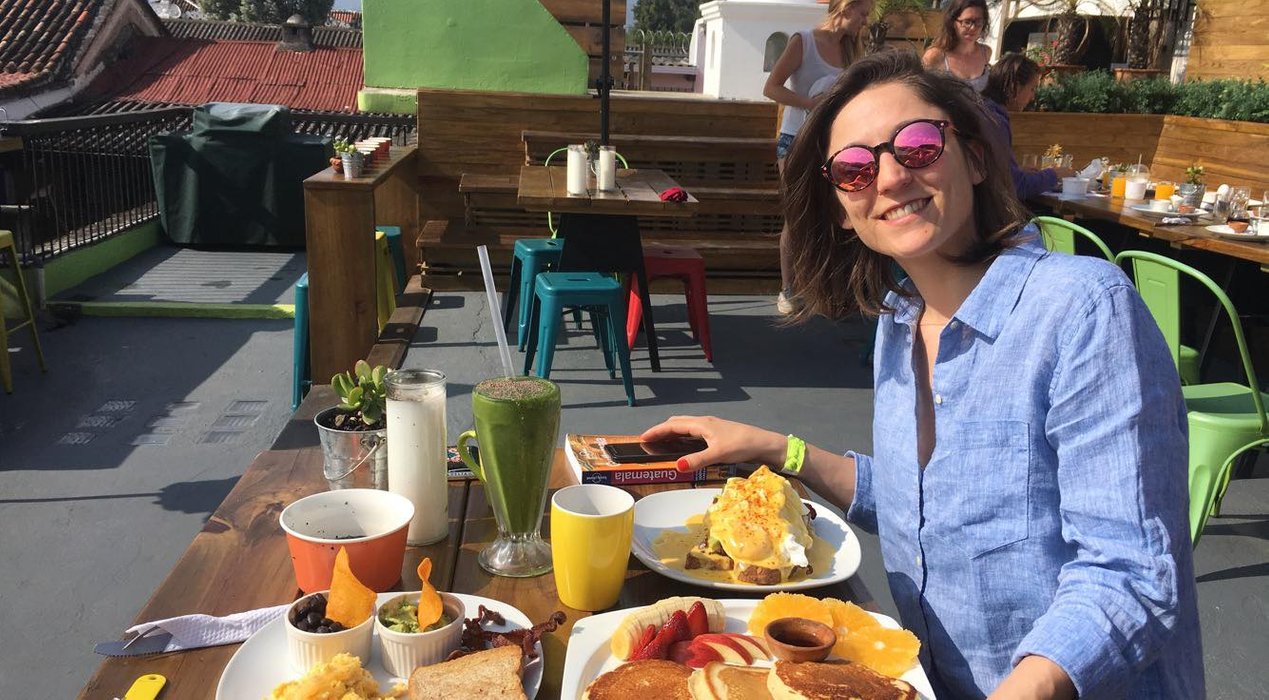 We were told that it is a tough hike up steep slopes with loose volcanic rocks and the altitude can be a challenge for some.
There are different options, 1 day or 2 days tours available from Antigua. To get the most from the hike, it is best to spend the night on the volcano, so that it is possible to see Fuego erupt at night, when it is most impressive.
So at 9am our little group got picked up and brought to the base in a little mini van. The driver had the guatemalan news on and it didn't feel that this would be a special day for us yet.
After about one hour we arrived and had the chance to reorganize ourselves. Here we could buy some food and drinks, rent more warm cloth, backpacks or walking sticks and got mentally prepared for the insane hike just ahead of us.
Everybody had to bring at least 5 liters of water uphill to be able to cook for everybody and have enough to drink.
Our guides carried the rest of the food for us and the tents and sleeping bags were already up there, so we could bring as little as possible and focus on the physical challenge.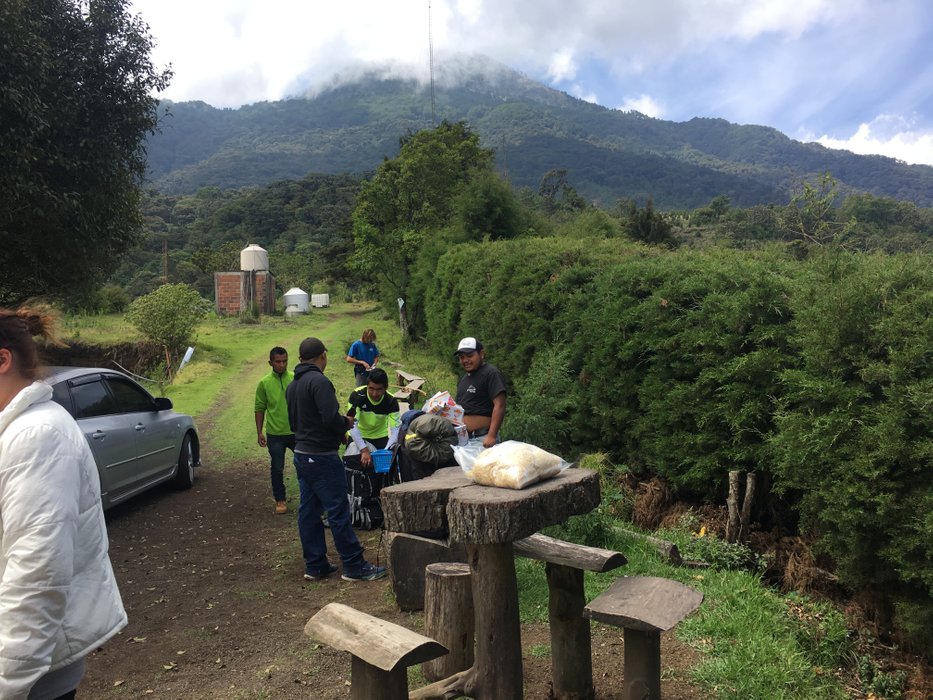 Here we were still smiling but soon we would be getting to our limits :D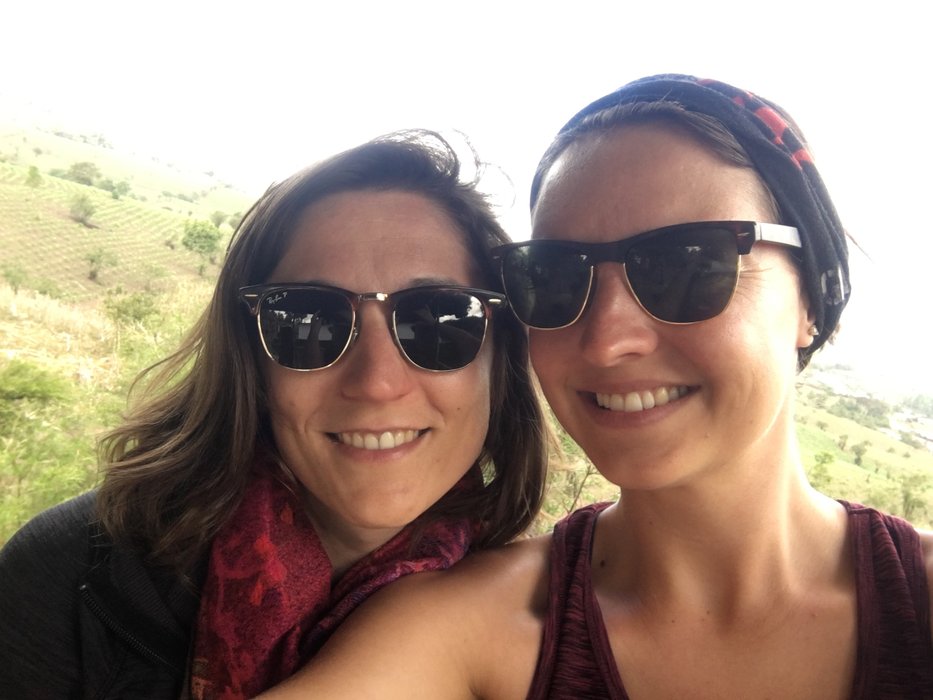 When everybody was settled we were ready to move and started walking. The first 20 minutes was more like a little walk to the main entrance of the hiking path and we saw the other group from the day before coming down.
They had different stories to tell haha, for most of them it was really exhausting (which didn't help us calm down haha) for others it was ok.
But mostly they were a bit sad, because they didn't have a good view of the vulcano during the night and the sunset and they had bad weather climbing up. - I just hoped that it would be worth it for us to get there!!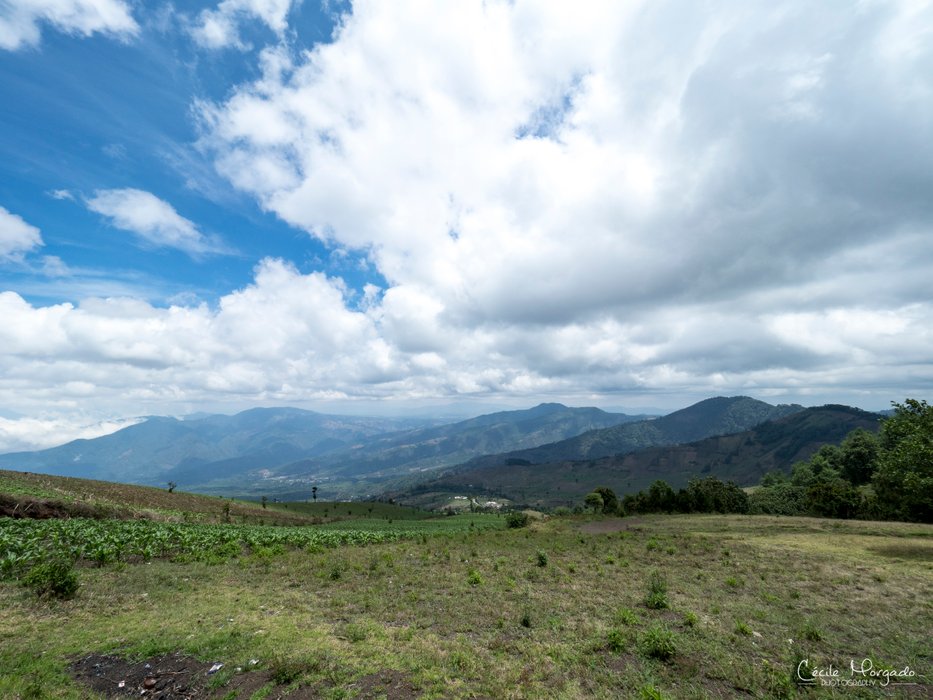 From this point on the hike got really exhausting! We had to walk steep uphill and the ground was really slippery and hard to go up, like walking at a beach but uphill.
The weather was a bit cold and the further we got the more humid and cold it was.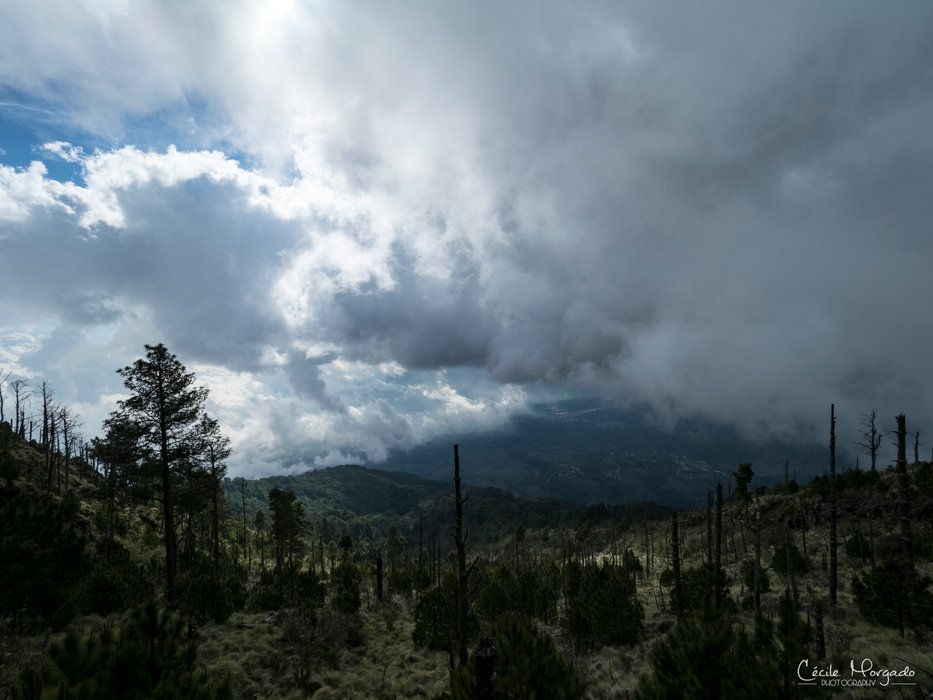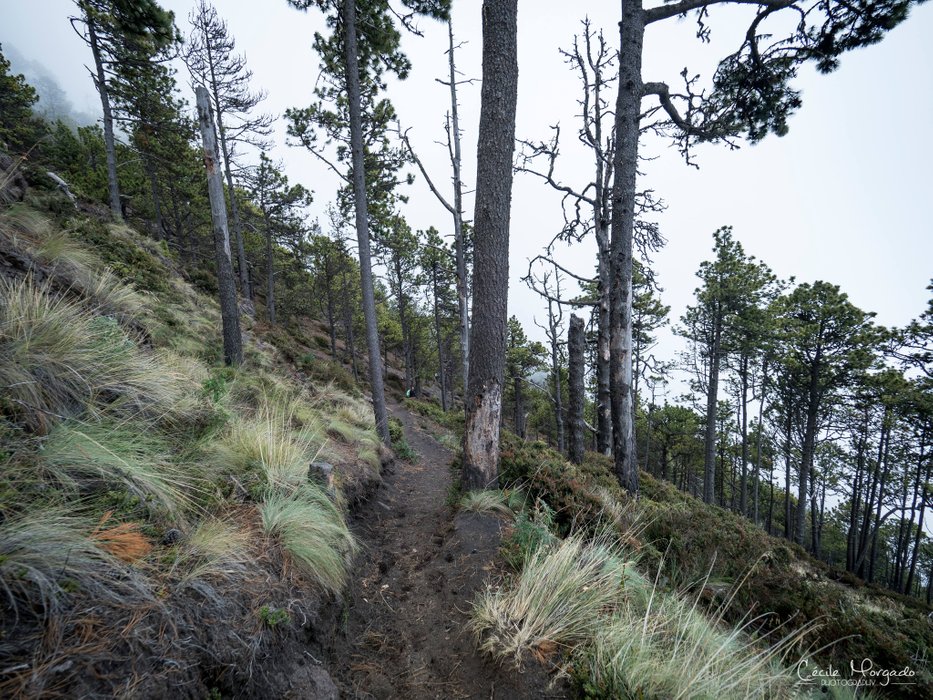 Every 20 - 30 minutes we took a break to drink some water, get used to the altitude and wait for the others.
Our guide told us that the hike normally takes 6-8 hours depending on our breaks and walking speed and after 1 hour Cecile and me already thought: we are crazy to do this and we are probably gonna die hahah but there is no way back so just don't think and go on! - Step by step.
It got more and more cloudy, almost a bit foggy, and our guide told us that it probably will start to rain so we should put plastic bags over our stuff and hope it doesn't! (I mean that's the worst, to know you will sleep in a tent with 5 degrees and all your cloth are wet!)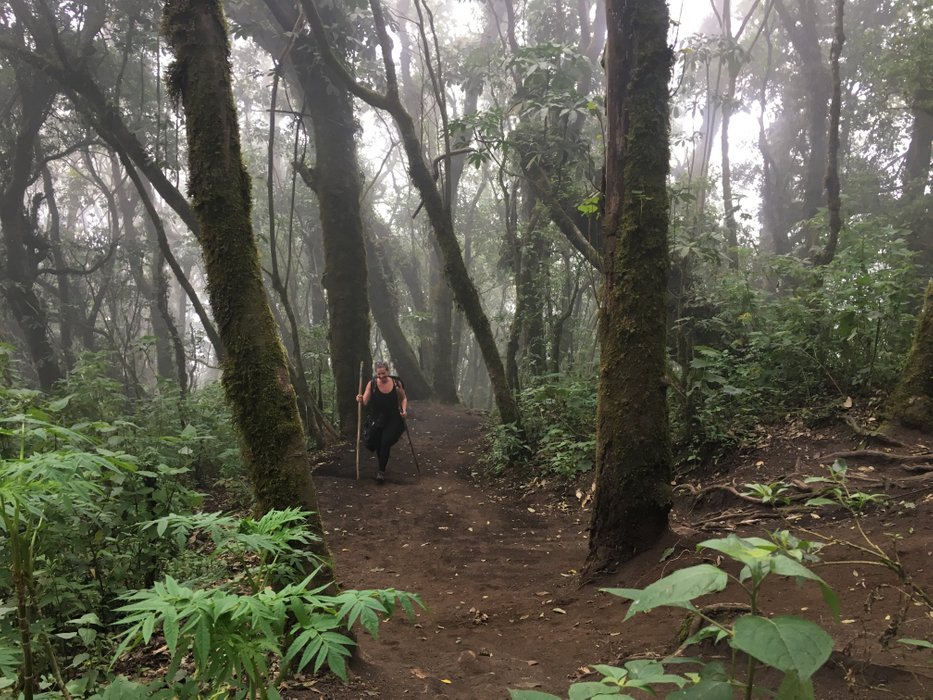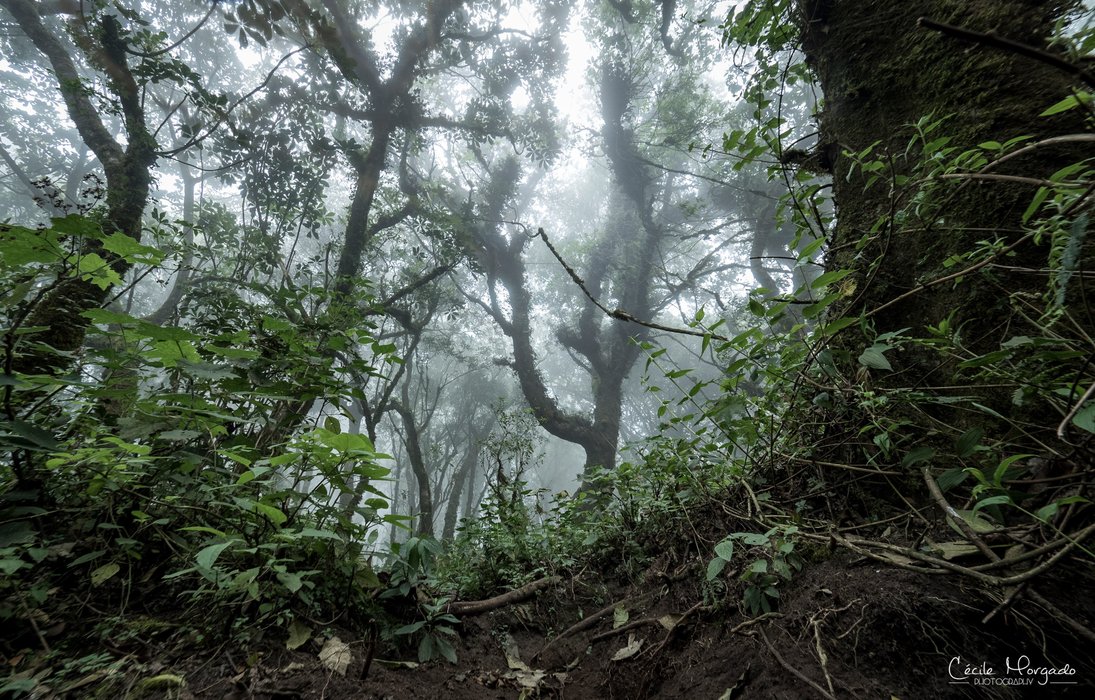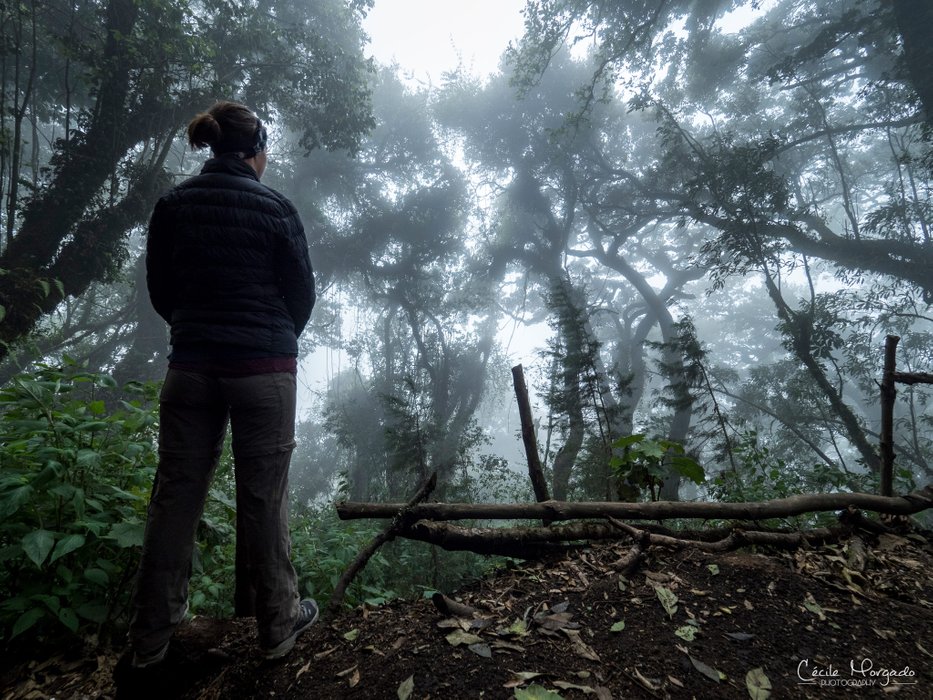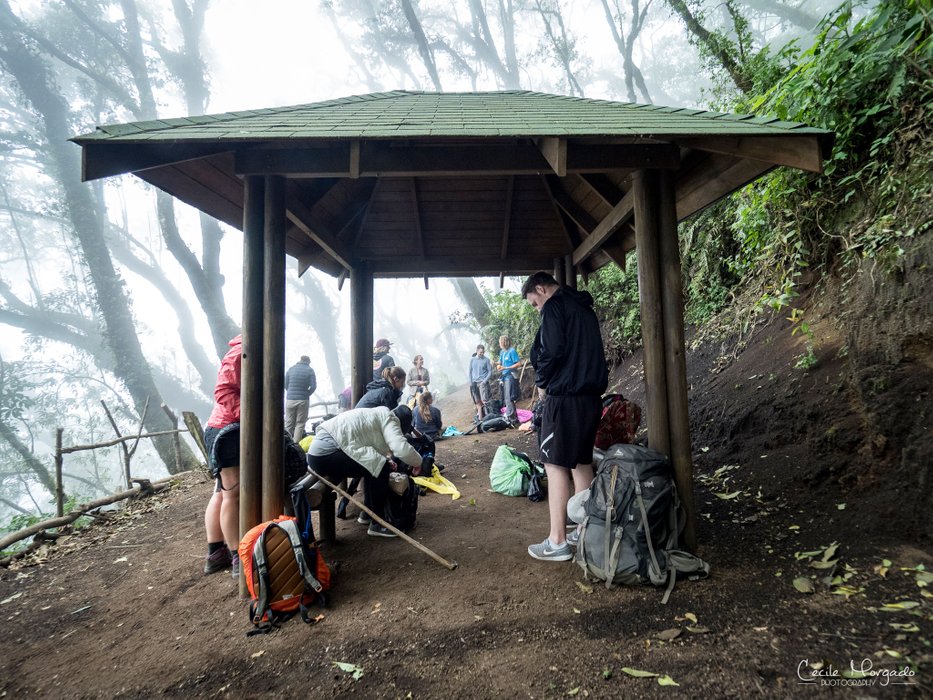 At least the group was great and we motivated each other and did jokes about how weak we are hahaha. We were all gonna make it no matter what!! The question was just how long it would take us to get to the camp.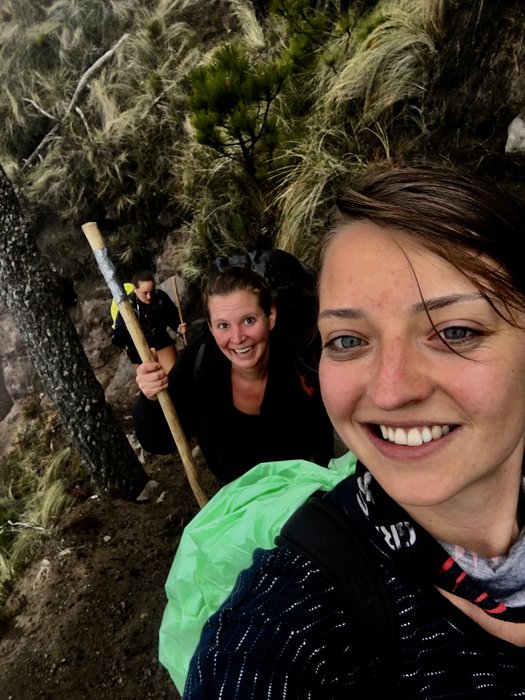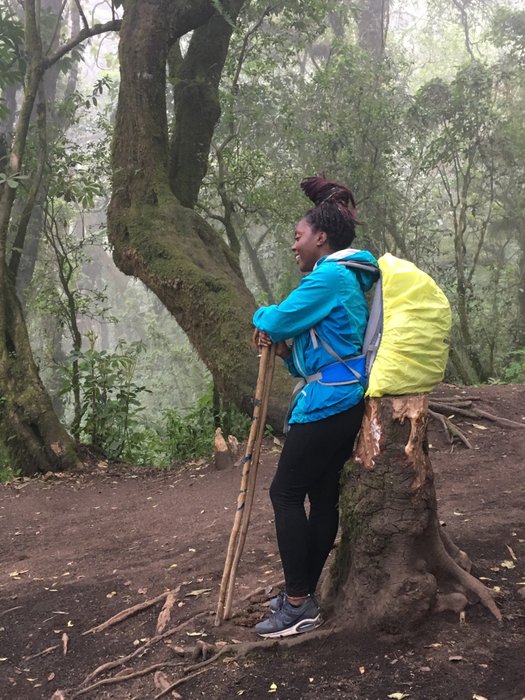 From here we walked like another 2 hours until we got to the first camp site, where we would do a longer break. Here we could buy food again or eat the packed lunch, that we got in the morning from the hostel staff.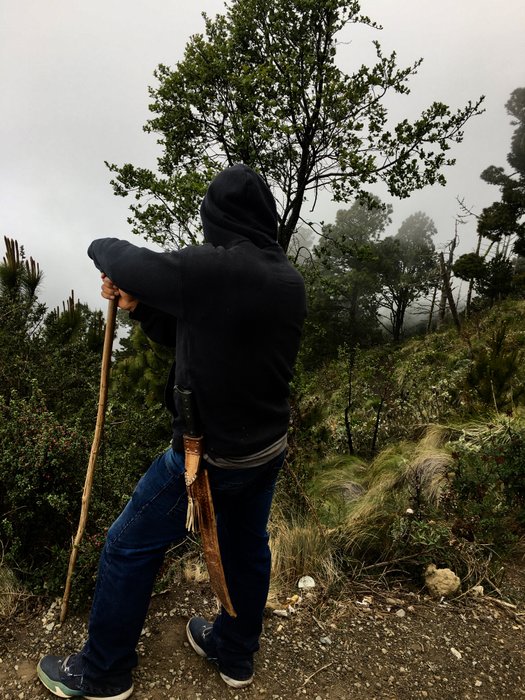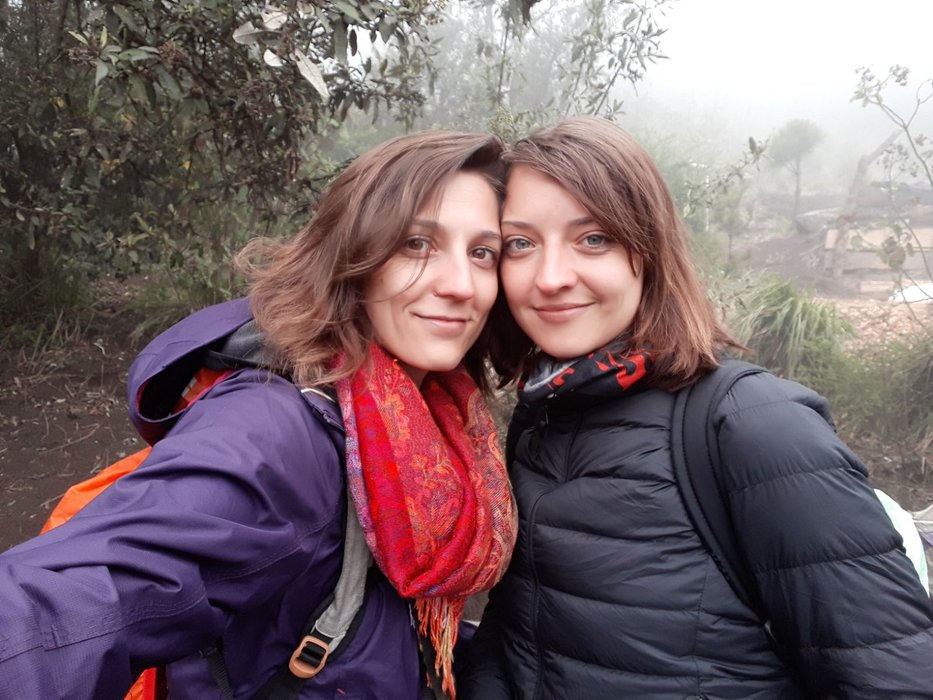 It got pretty cold because we weren't moving much and we bought a coffee and talked with the others... our guide told us, that it would still be 3 hours at least until we get to the camp. So we decided to move quickly.
And we got lucky. The further we got, the more we left the clouds and the fog behind or maybe under us and the sun came out a bit.
We could feel how the air got thinner though, but at least the way was not that steep anymore and the cold wind didn't bather us anymore - Sometimes we got covered in a cloud for a bit, but it just passed and then we had sun again.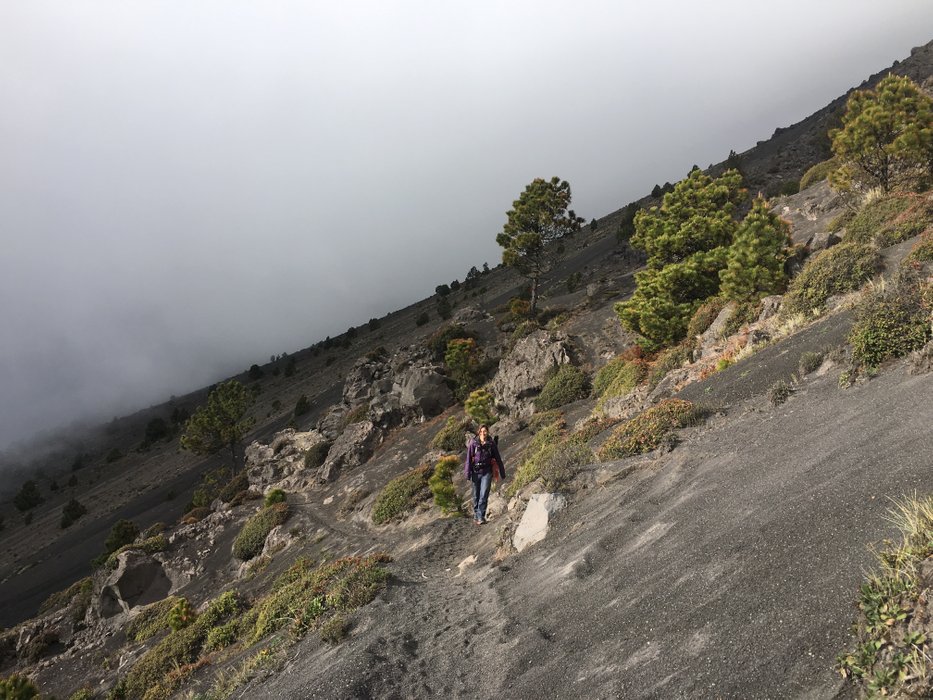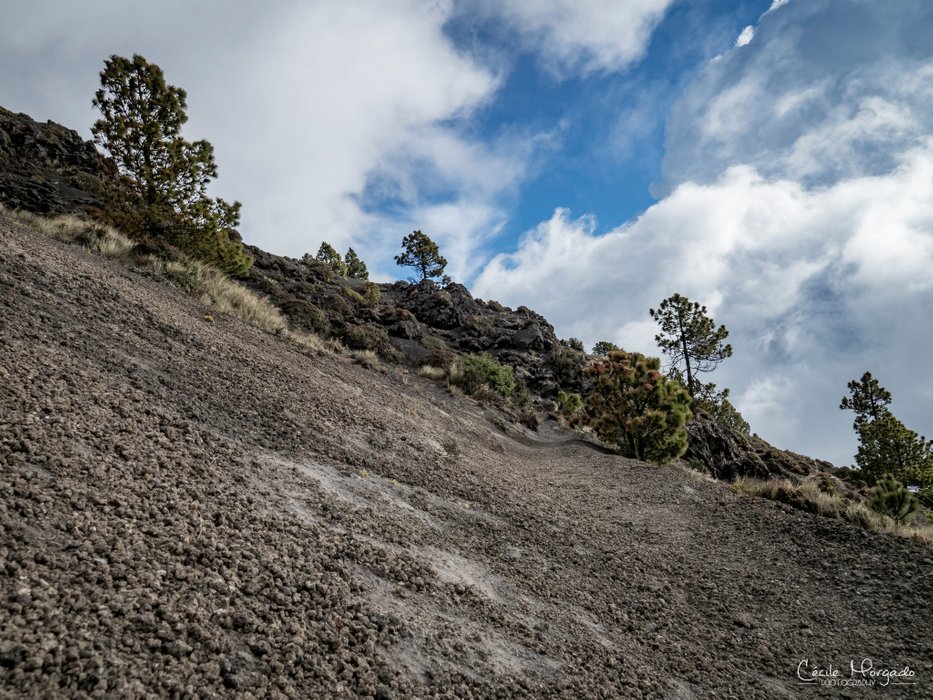 The vegetation also got less and we could feel that we were getting close to our camp.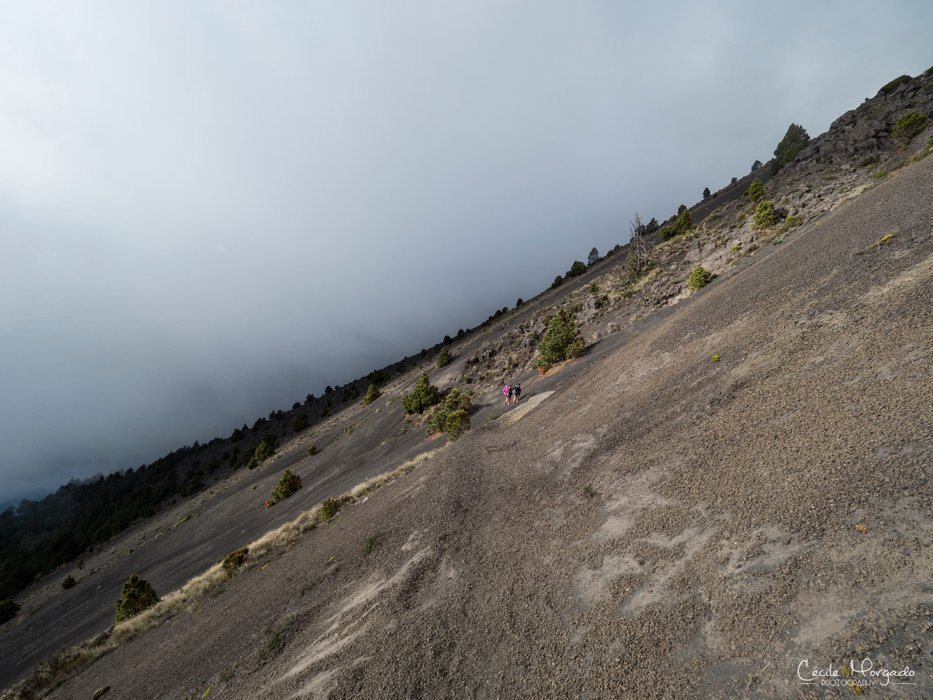 And yes. - About one hour later we finally arrived at the camp!!!!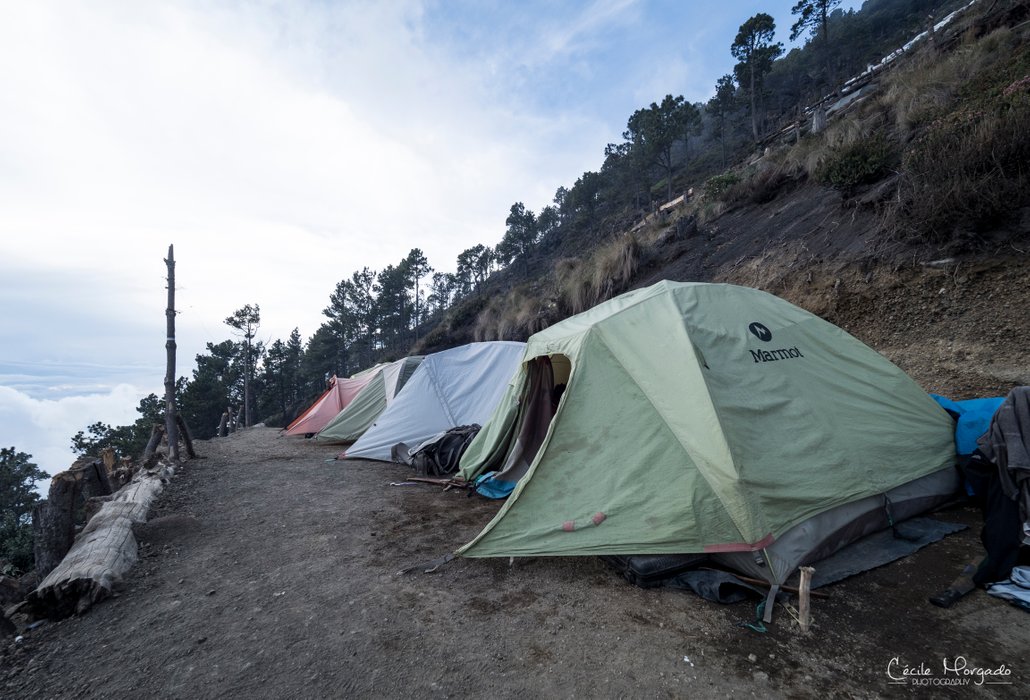 At first it seemed, like the view would be bad, because everything seemed covered by clouds. The sun was about to go down and we had a beautiful sunset, just like from an airplane, but we still couldn't see the vulcano Fuego really well.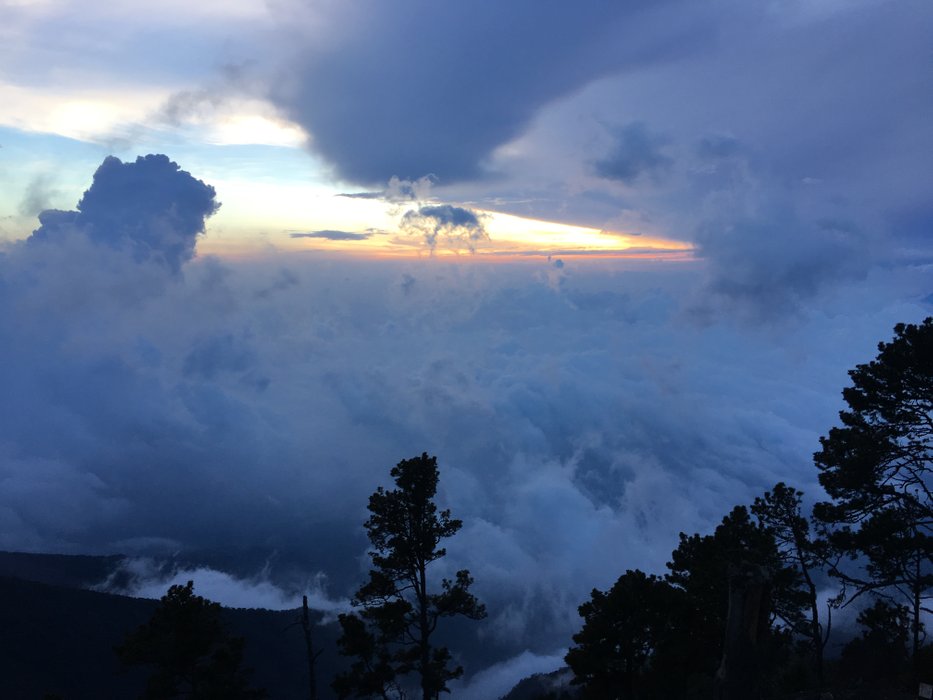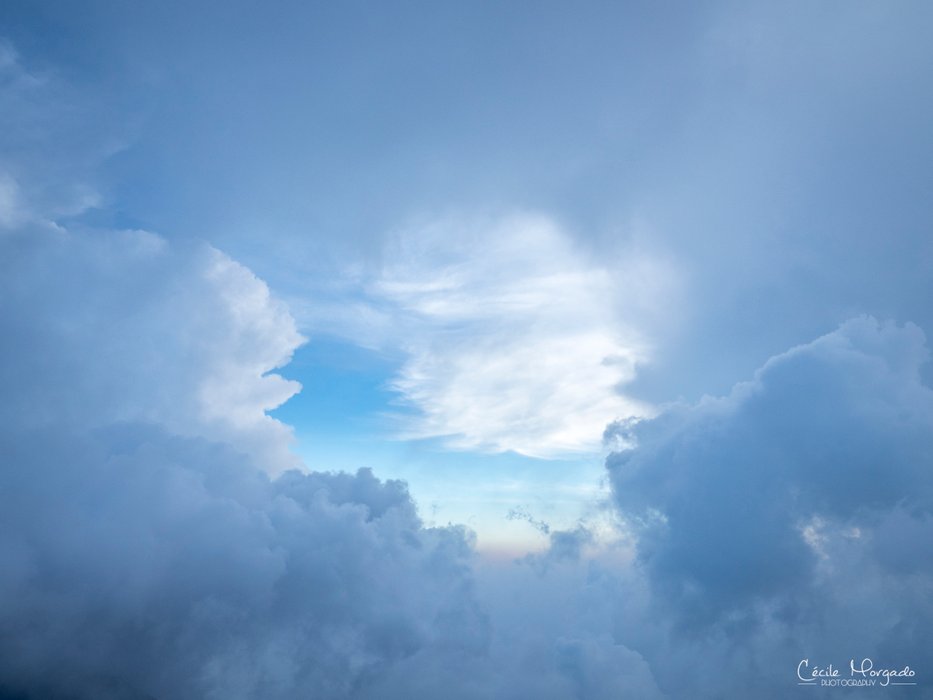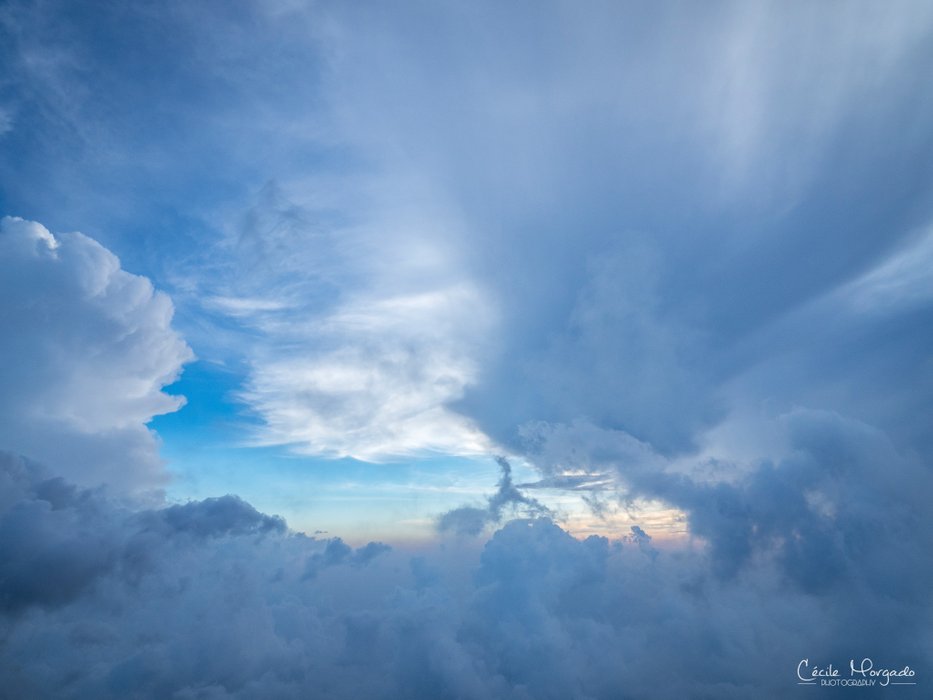 But then the clouds disappeared more and more. We could hear the volcano already long before we arrived. It sounds like a big thunderstorm when it erupts! pretty impressive, but we never saw it until then.
So finally after all this work, we saw the eruption first shortly between the clouds, and then another time fully!! Amazing!!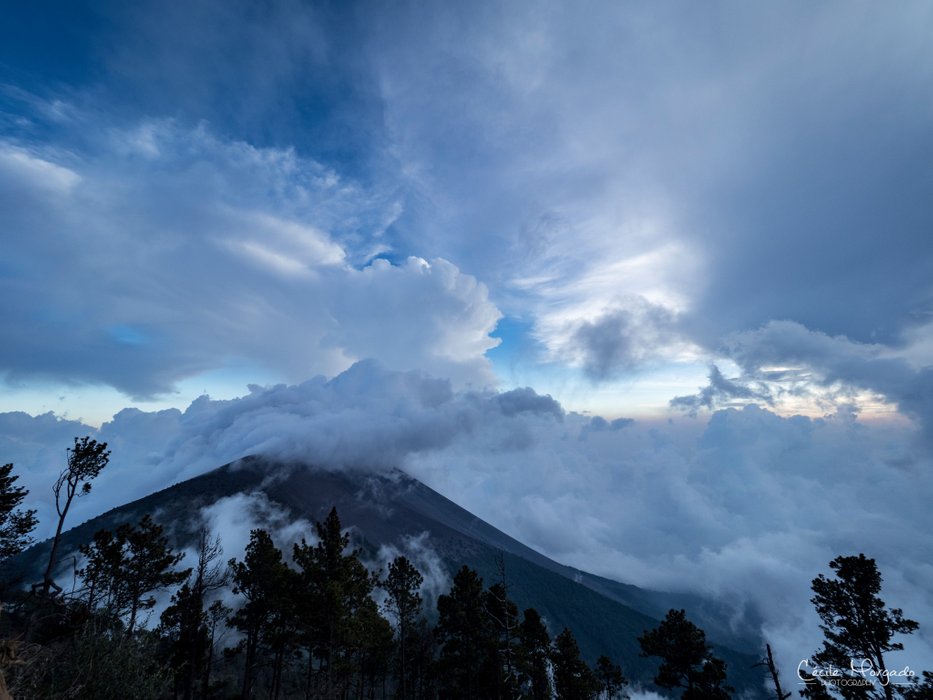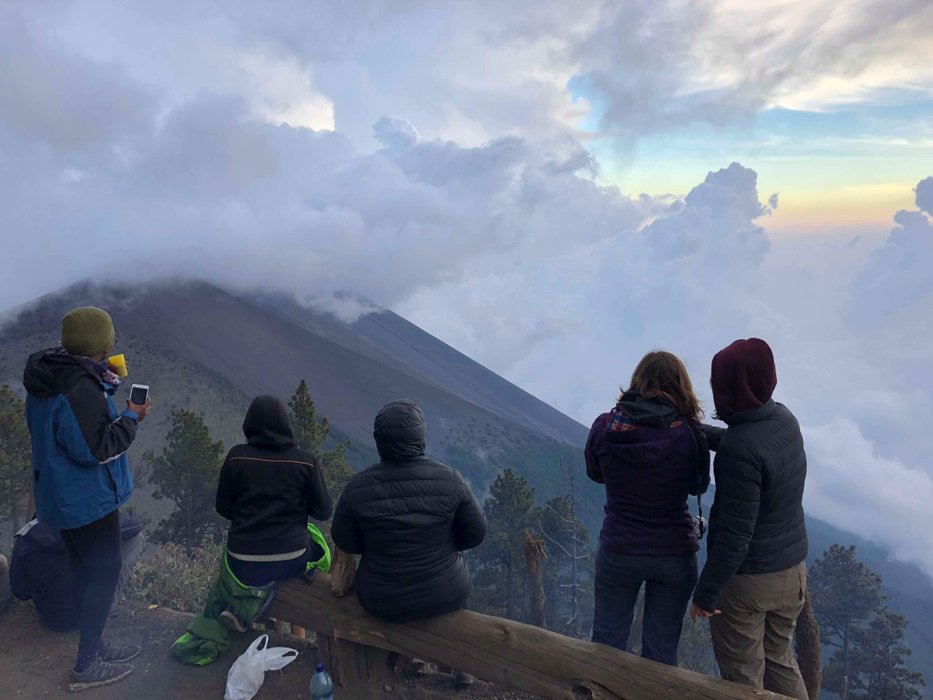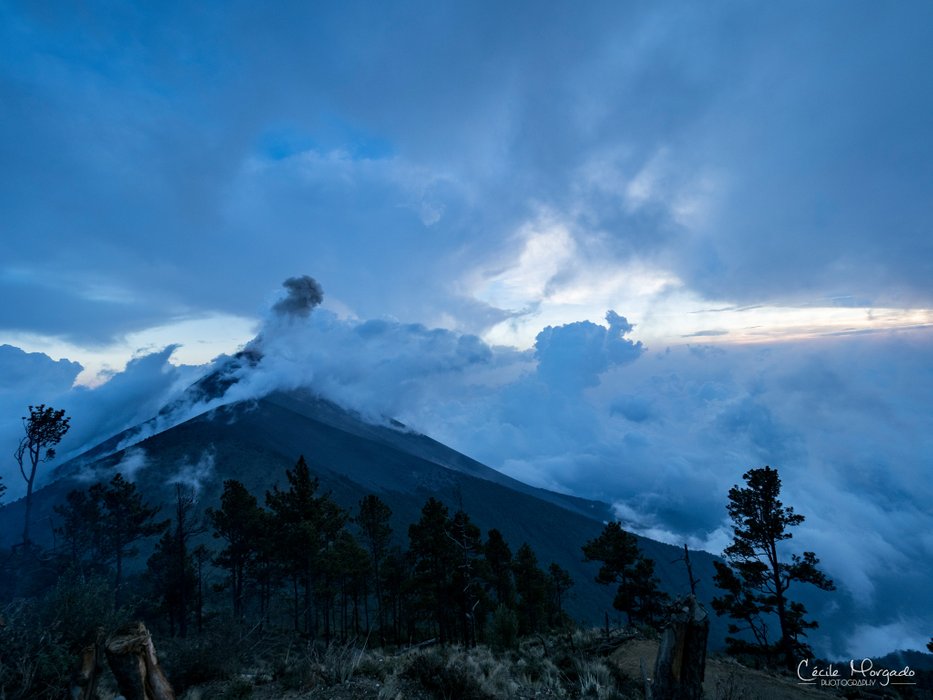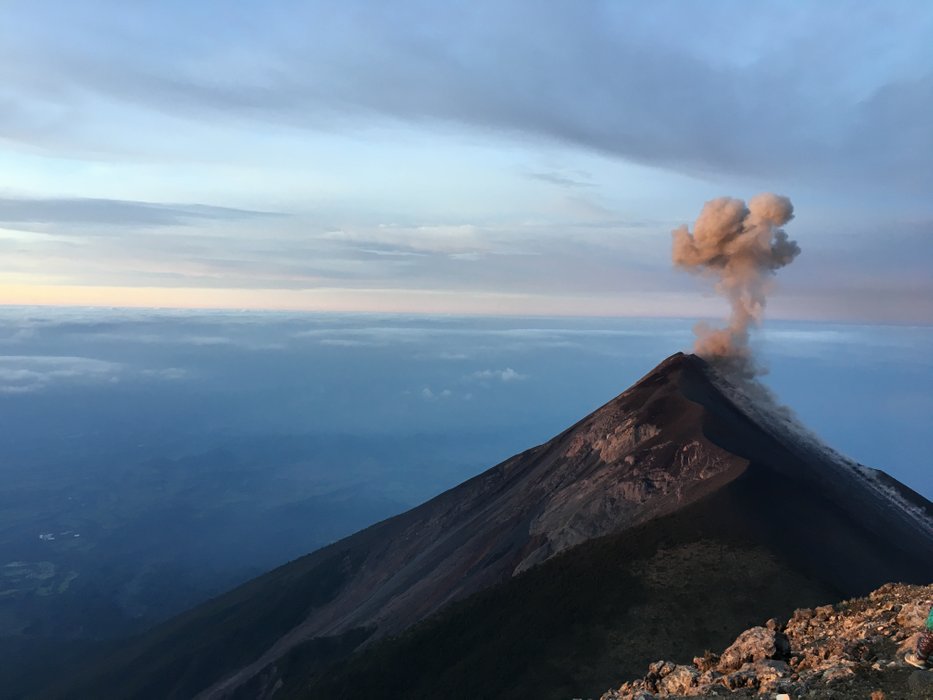 What a day and what an honor to be there and have the privilege of seeing a vulcano erupting like that!!!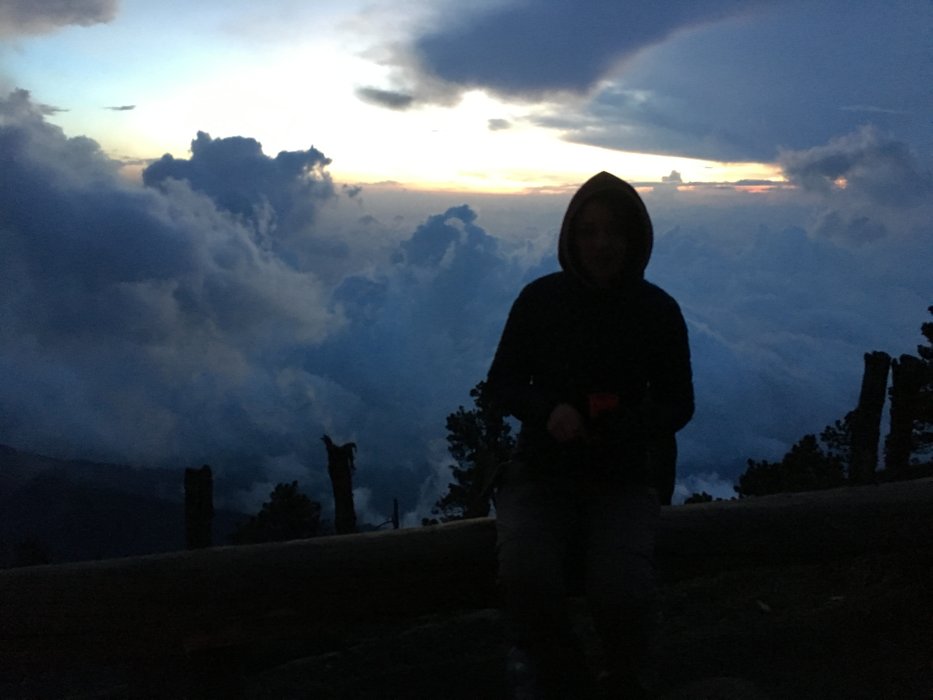 We had an exhausting day behind us, we put on the fire and prepared the food, because it would be super cold later!! - but more about that unforgettable night and morning in my next post - SO STAY TUNED ITS GONNA BE AWESOME!!!
As always I hope you enjoyed reading my post and I am grateful for every Upvote, Resteem and Comment, as you are supporting my travels with it!!
Cheers,
Liz
If you would like to see more about Cécile Morgado Photography, find her at her instagram page or at her facebook page
Here you can check out my previous posts about Guatemala:
Exploring the most visited place in Guatemala - The best of Antigua (Fotos + Videos)
Guatemala Part 2 - Mayan culture at the colorful market in Chichicastenango (Fotos + Videos)
Guatemala Part 3 - The beautiful lake Atitlán and surroundings (Fotos + Videos)
Guatemala Part 4: Paragliding at Lake Atitlán (Photos + Videos)