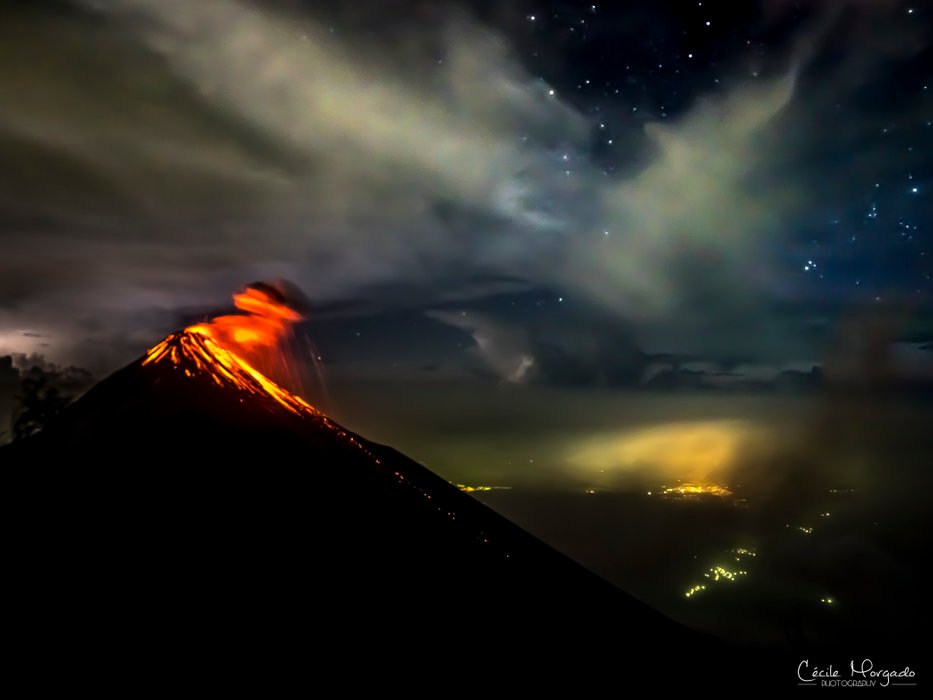 At my last post I already told you how we got up there; what a fight it was for us to climb this volcano walking for 7 full hours steep uphill until we finally got to our camp and saw the sunset between the clouds and the first eruption of the volcano Fuego just in front of us.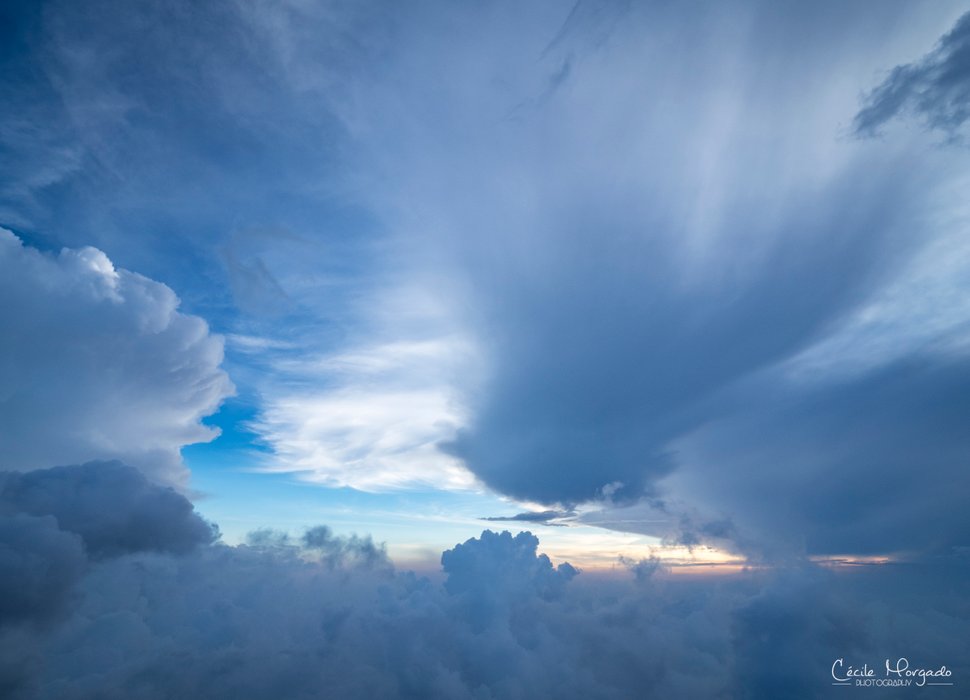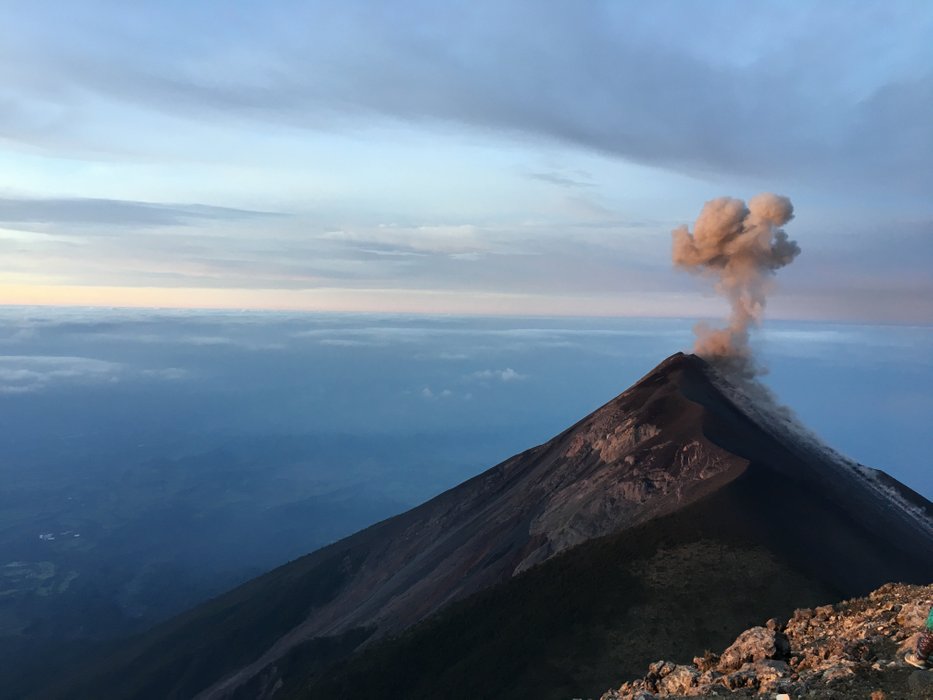 After that we had to prepare the food, got some soup, spaghetti and wine and celebrated a bit that we made it to the camp. Every tent had space for up to 4 people. Cecile and I got our own one with direct view to the volcano Fuego - Just perfect :)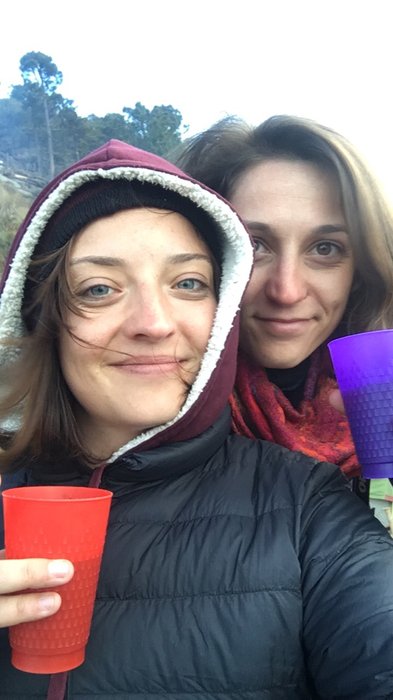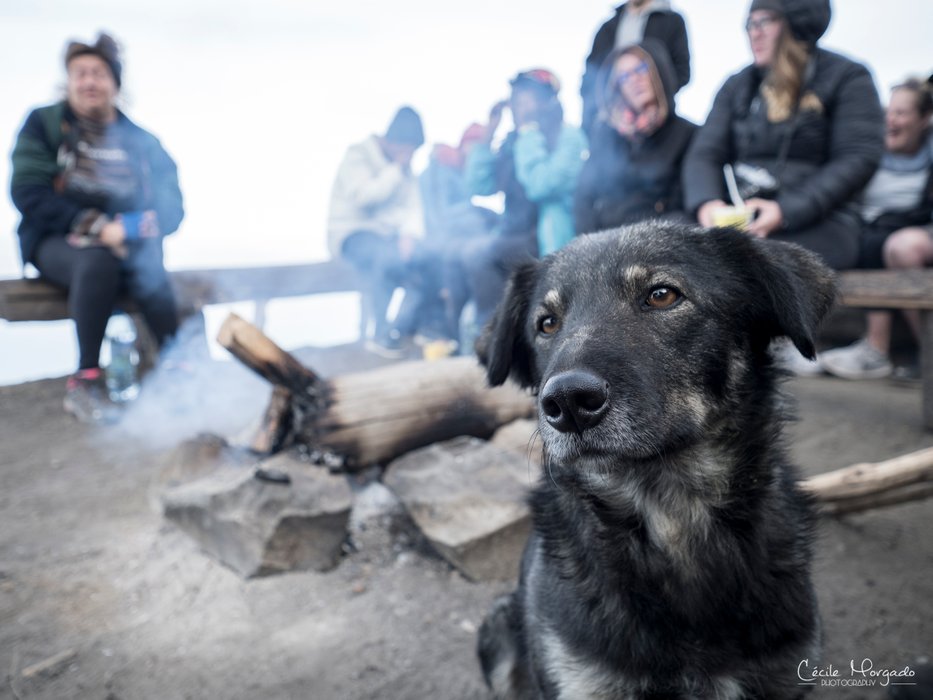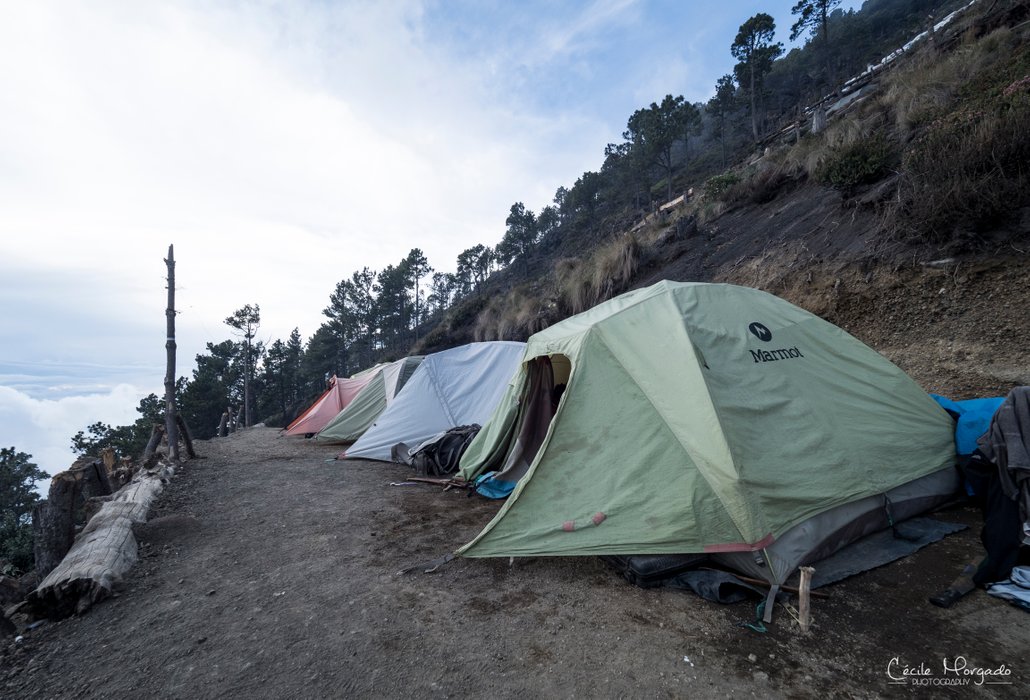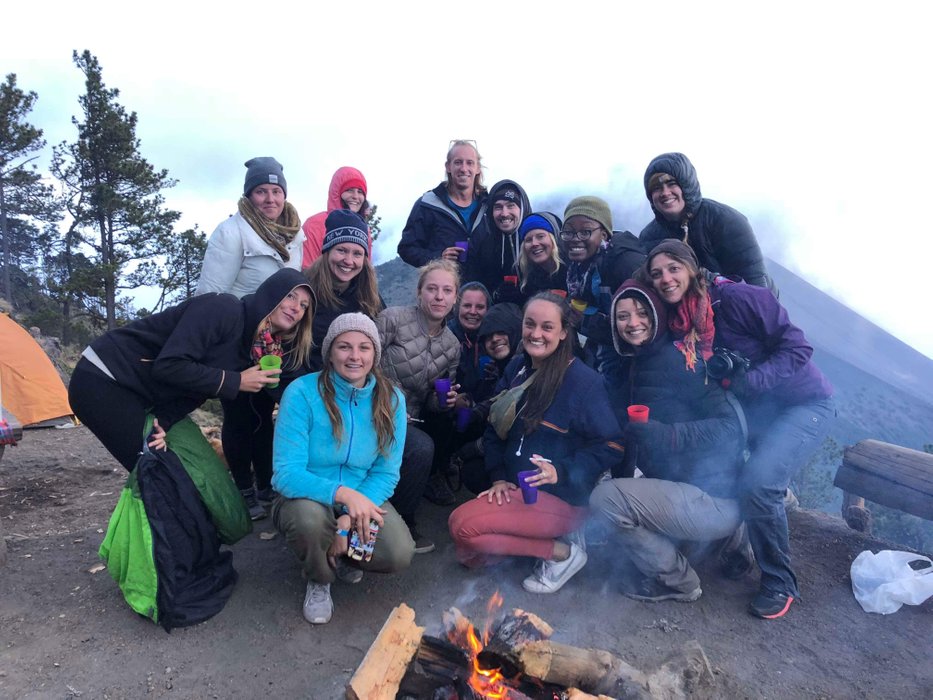 We had a lot of fun even though it got fucking cold after a while!!! - The volcano erupted a lot in front of us, so we were really really exhausted and tired and full, and even a bit drunk BUT happy and fascinated by this nature spectacle!!
After a while someone got the great idea to have hot chocolate and grill some marshmallows at the fire!!! - Eating definitely helped against the cold and we told each other great stories of our lives. This kind of nights are magical for me.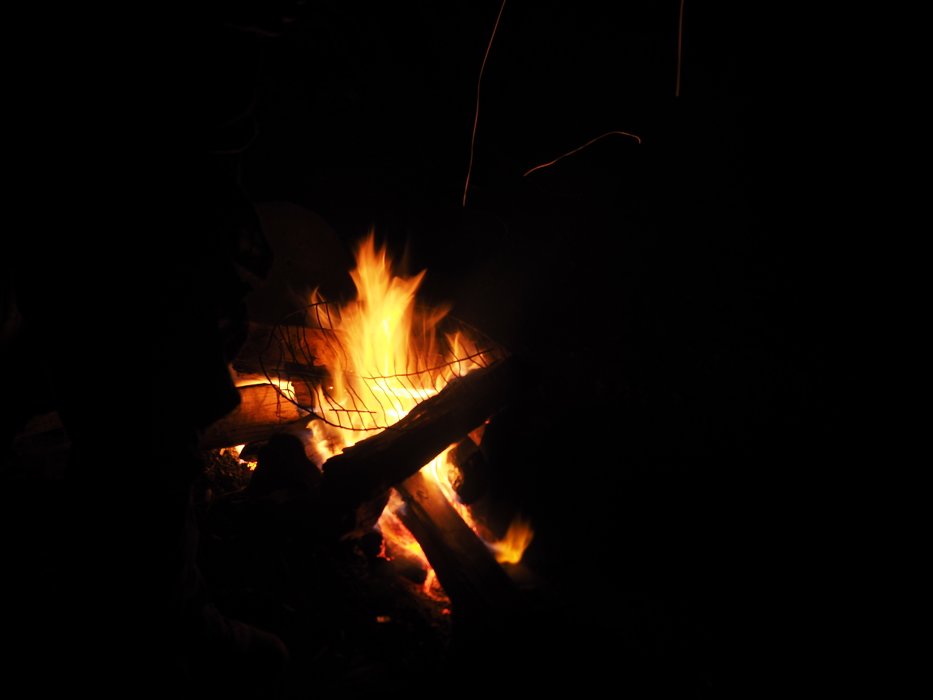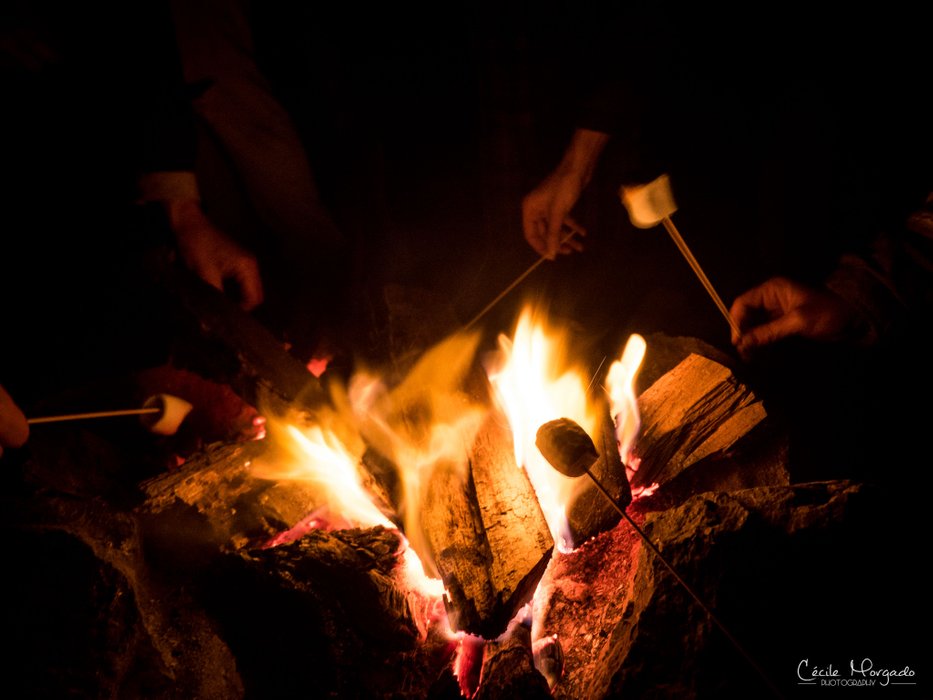 Soon it got darker and darker and also colder. A big thunderstorm was coming up just next to the volcano Fuego. We were a bit scared, but our guides told us, that it would pass by and it wouldn't affect us, so we just enjoyed the beautiful view for a while more.
At this point I just have to say how fortunate I was to travel with Cecile Morgado, because we got awesome pictures from that night and great memories because of her.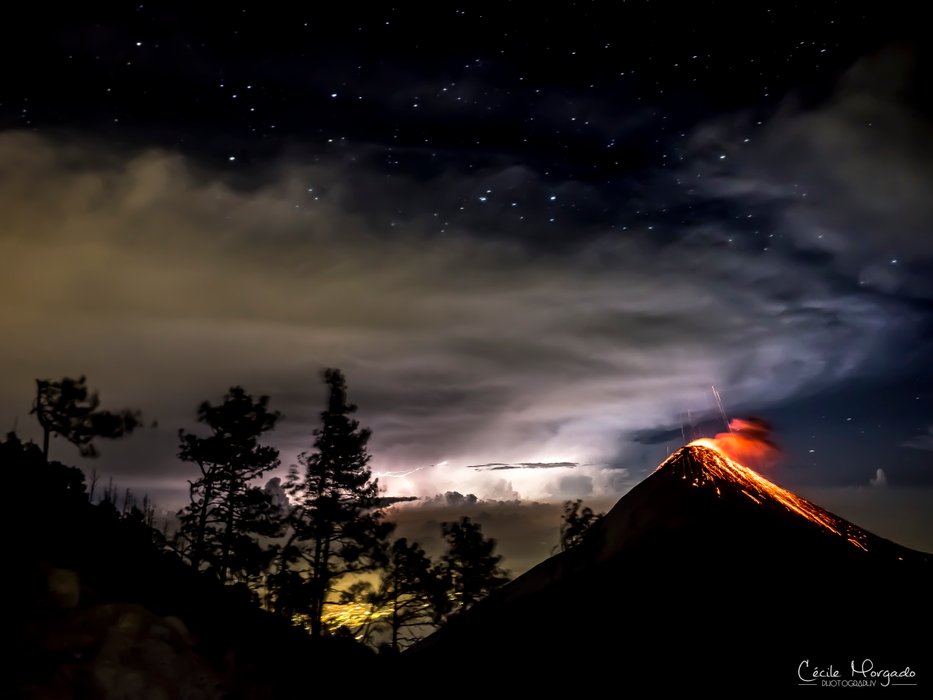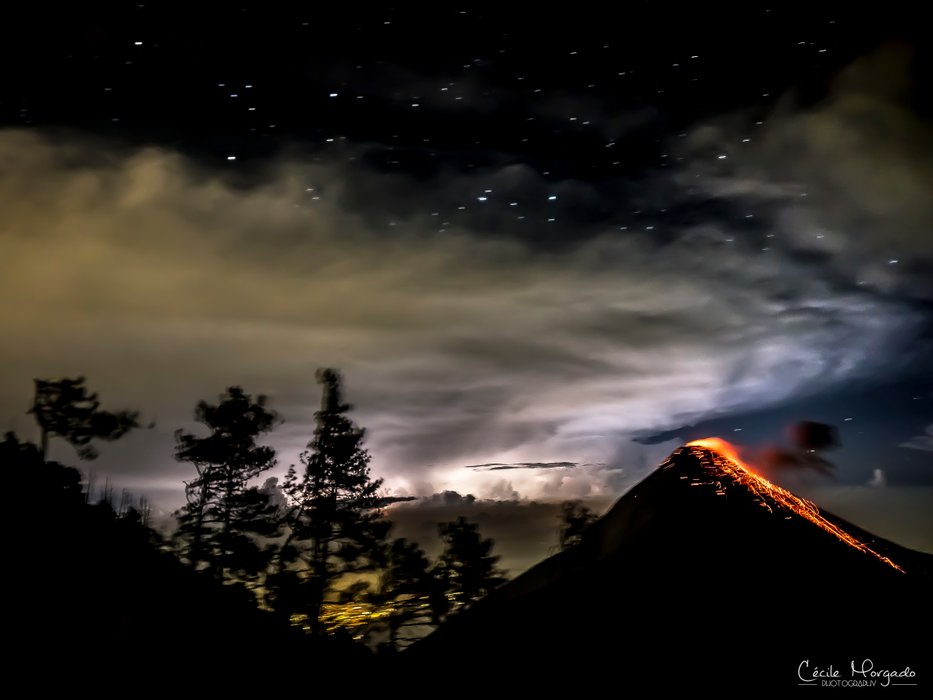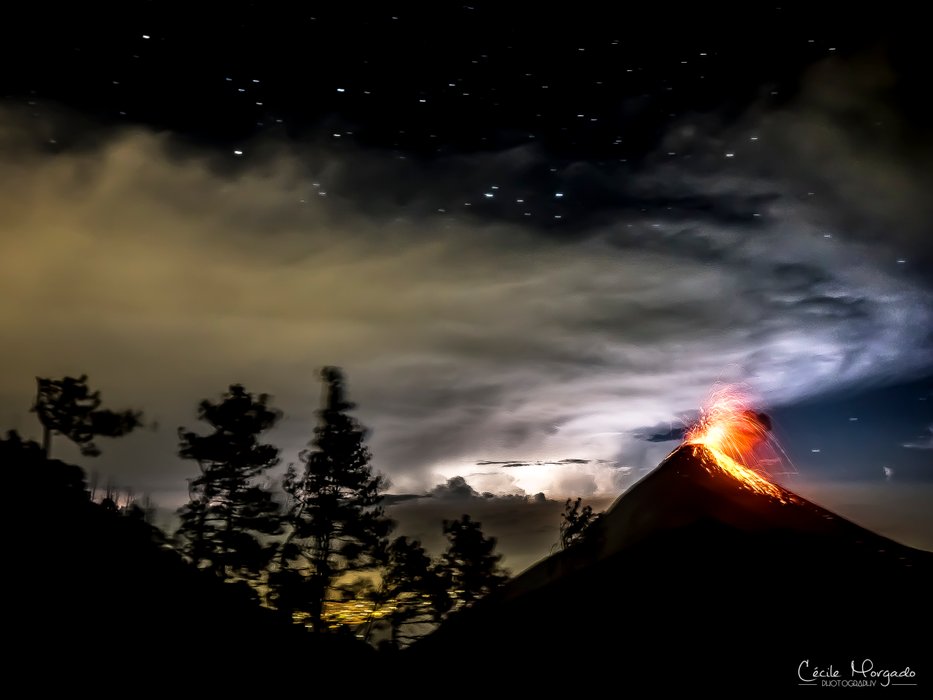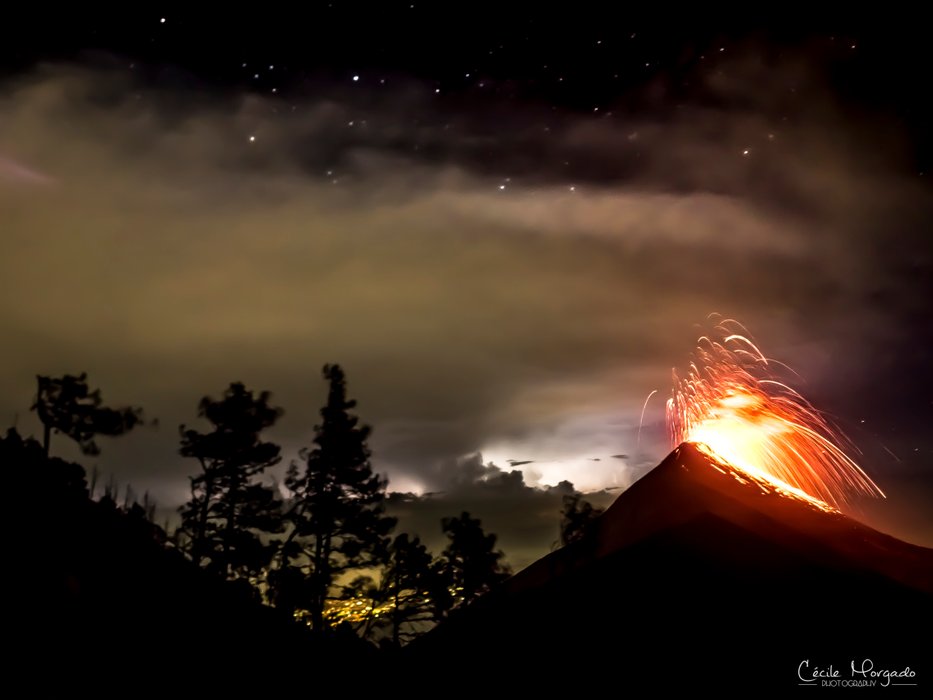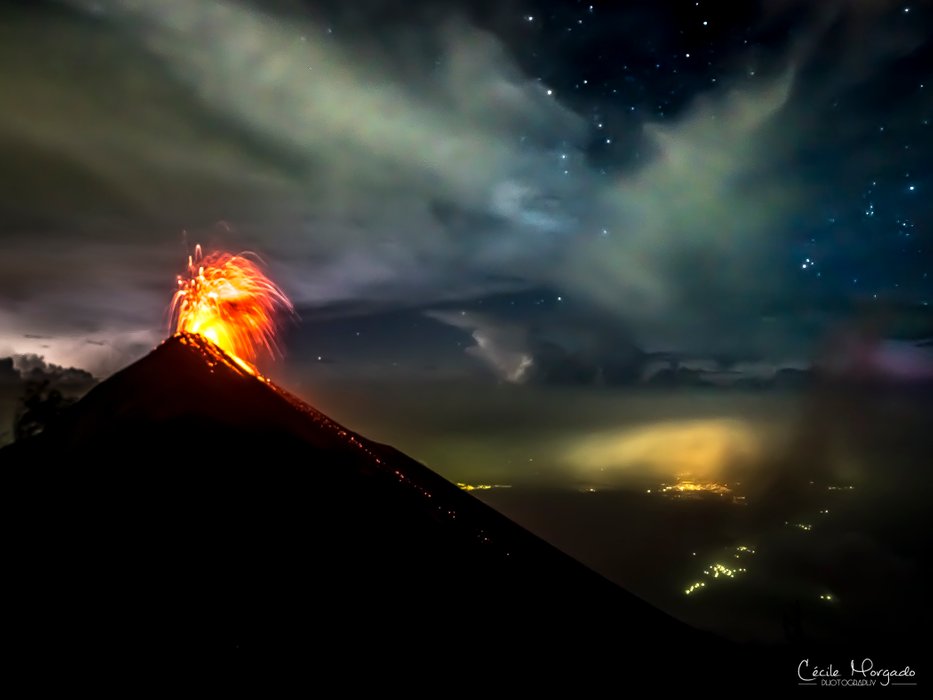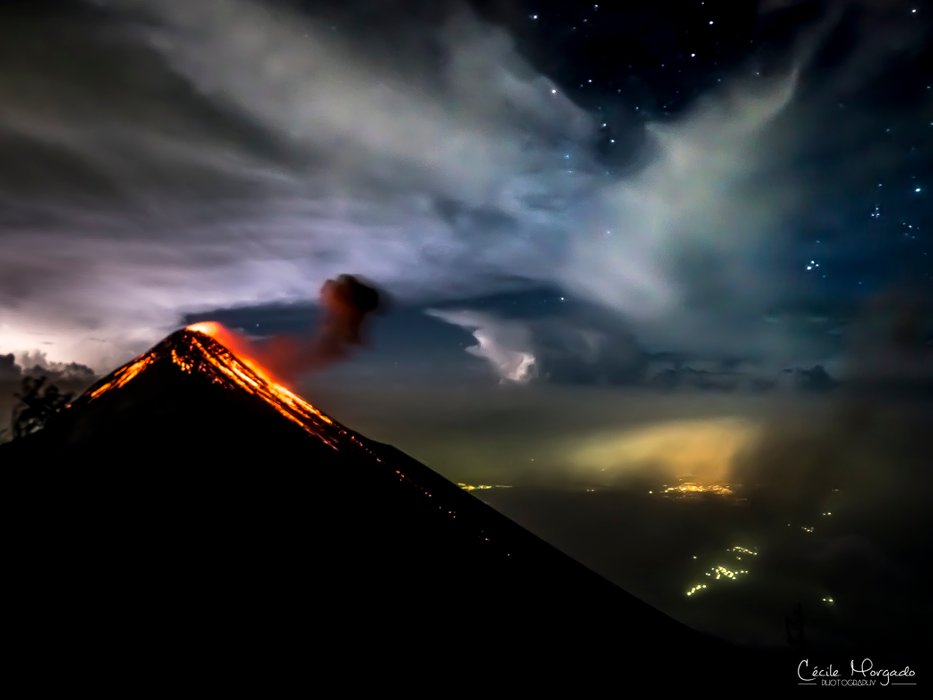 After that we went to bed (the tent) soon to warm up a bit and try to get some energy for the next morning. I got a bit sick because of the altitude I guess, so I didn't get much sleep, but the volcano was just impressive. It erupted all night long and we had the best view, even from our tent.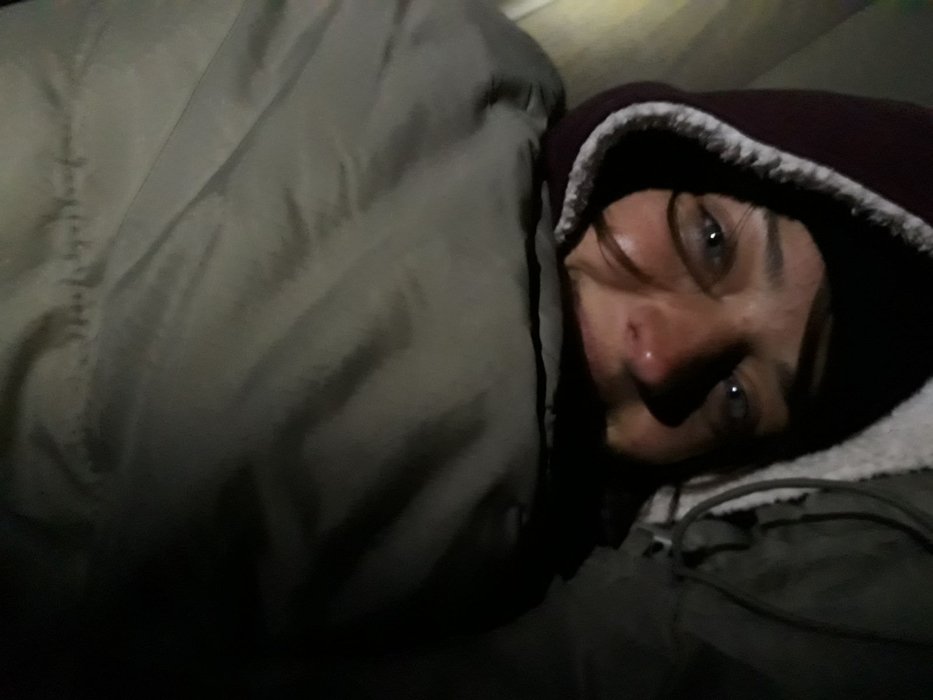 The plan was to wake up at 4am to climb another hour to the top and get there in time to see the sunrise! - No breaks allowed this time.
So we walked in the dark steep uphill! (the most exhausting part so far) at 3900 meters. From the platform we could already imagine the sun coming up as the light got a bit brighter and the sky was painted in different colors, so we hurried up to get there just in time.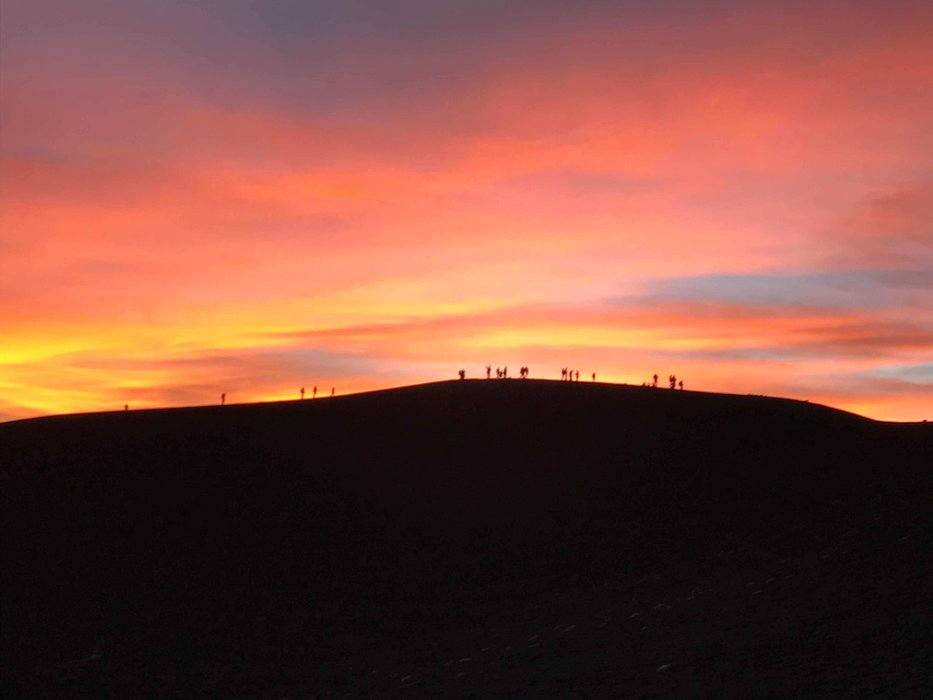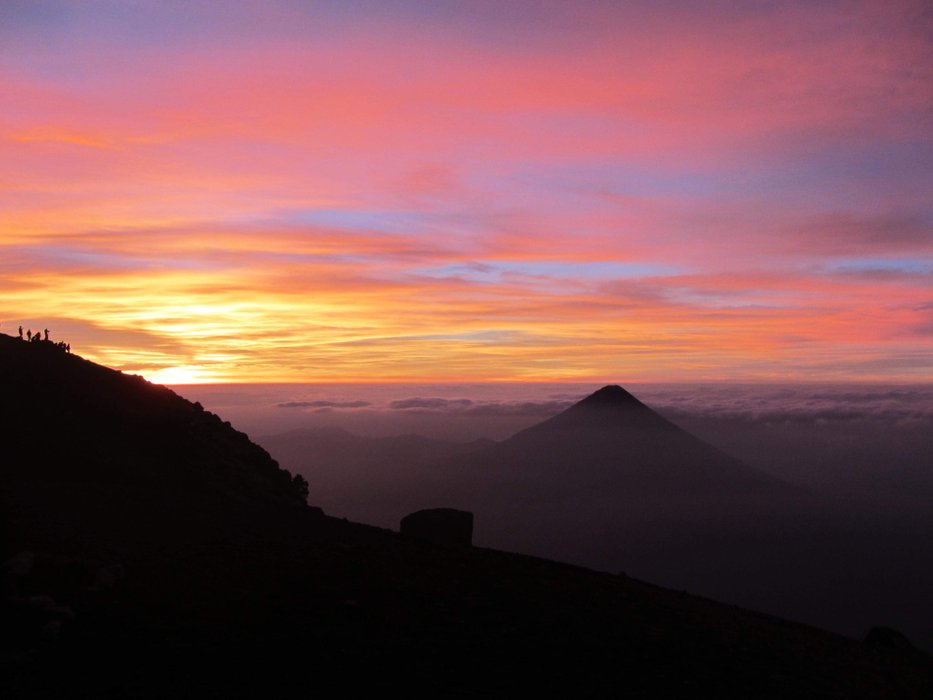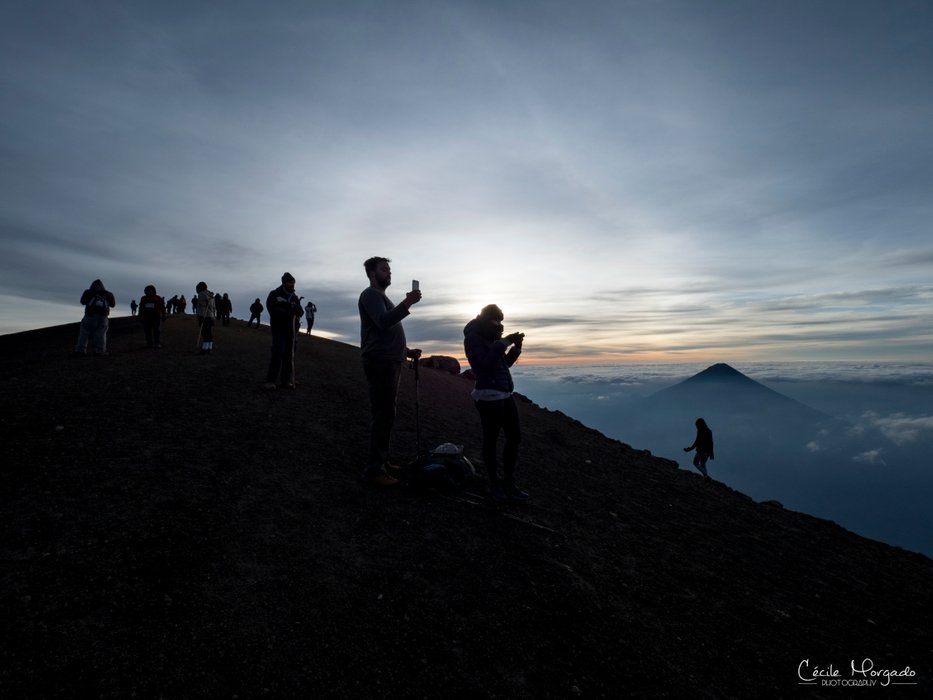 And when we finally arrived I saw one of the most beautiful sunrises of my entire life!!! I mean look for yourself!!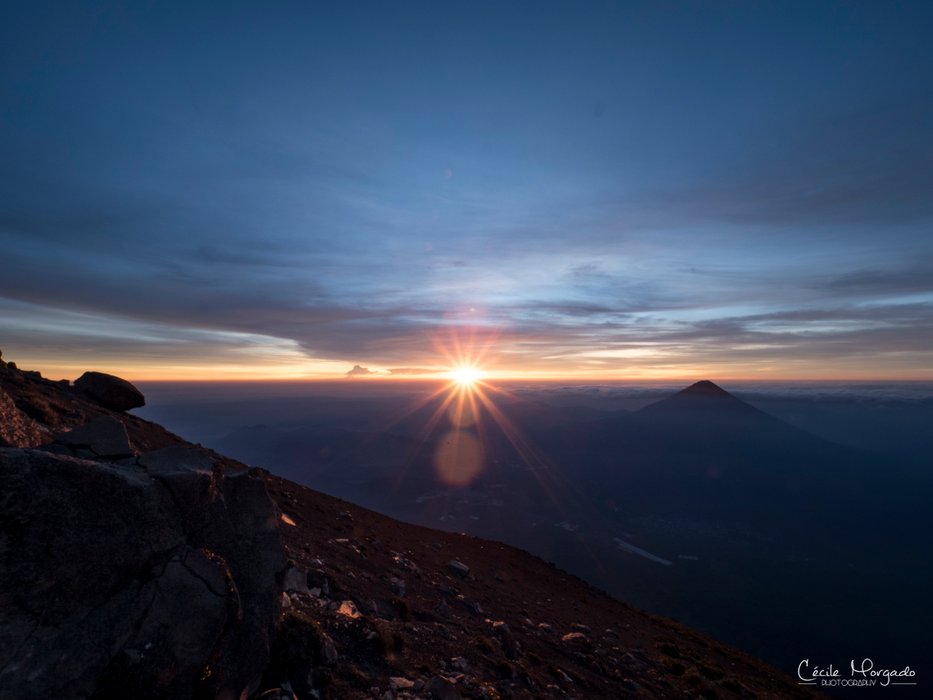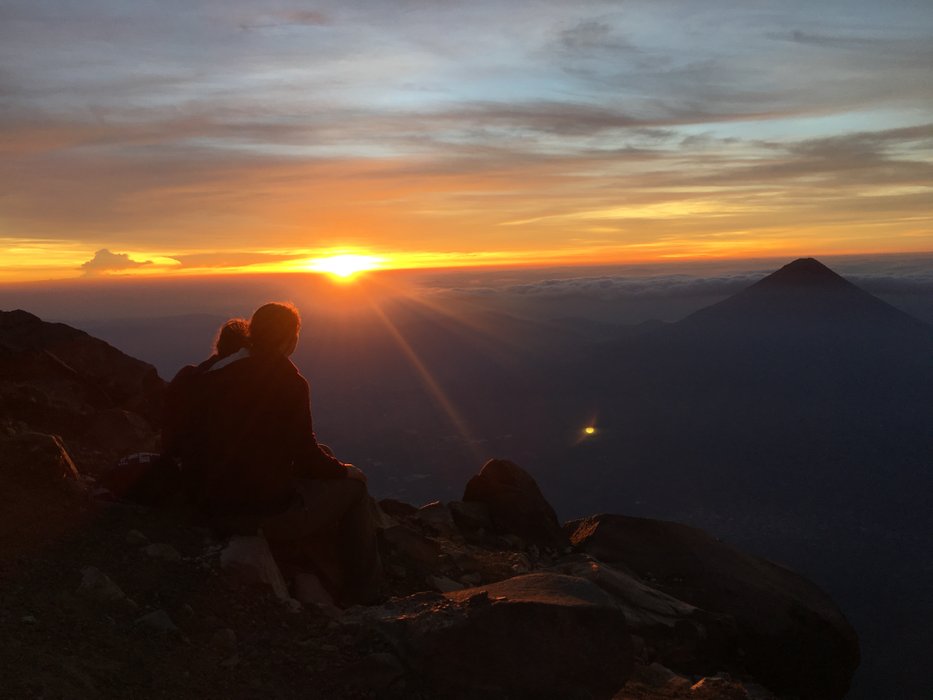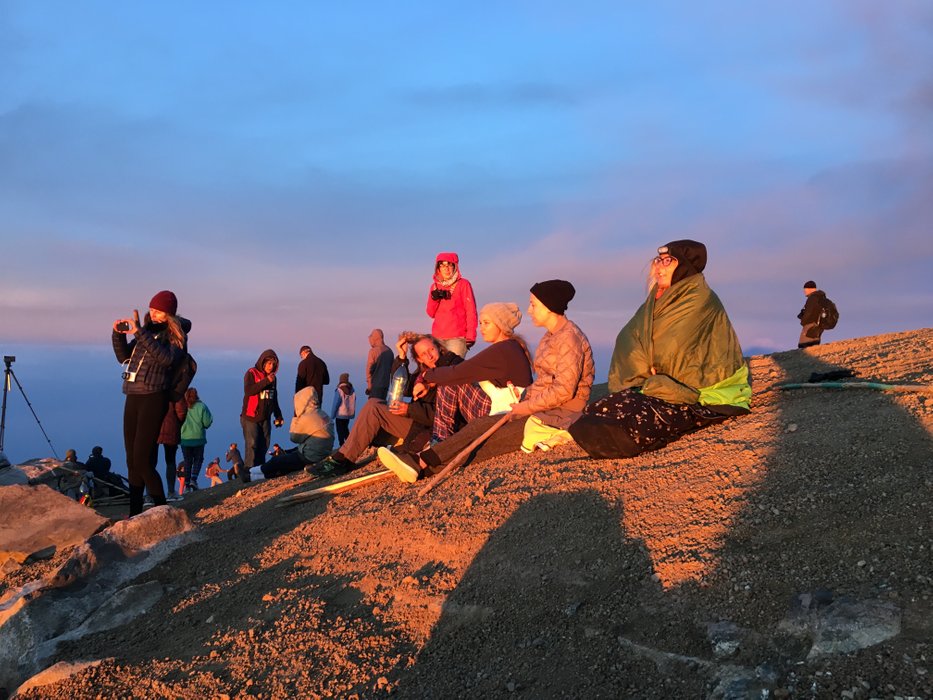 So we were watching the sunrise right next to volcano Agua while on the right volcano Fuego still was erupting at the same time!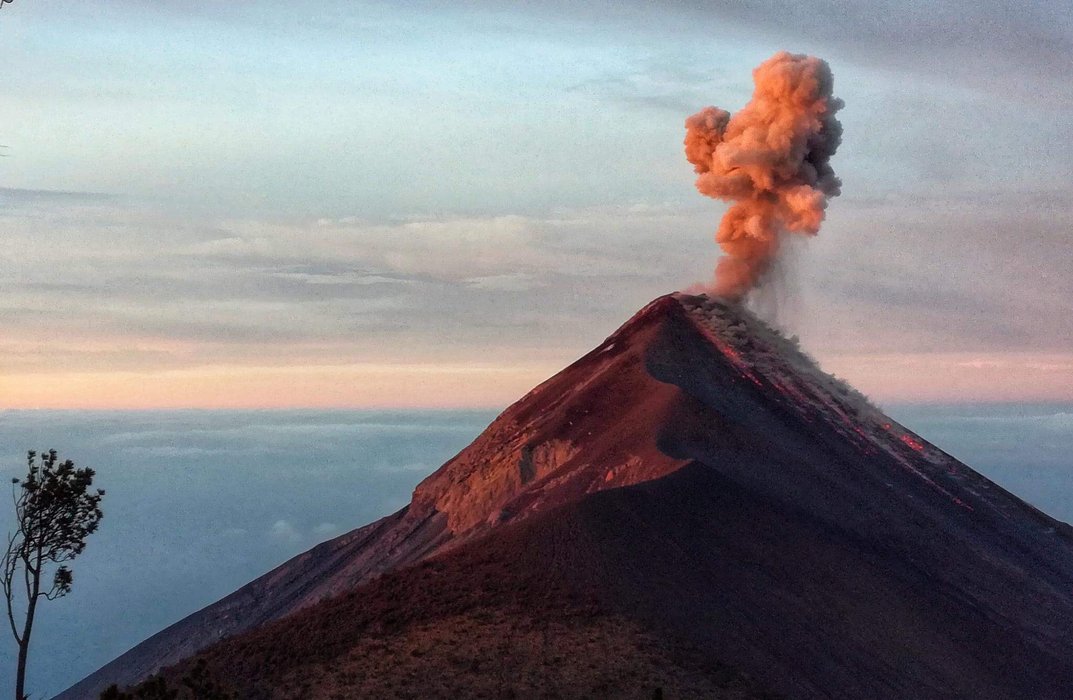 After the sun went up, we decided to stay and enjoy the view over the clouds towards the two volcanos for a little bit more, before we would go back to the camp to have some breakfast.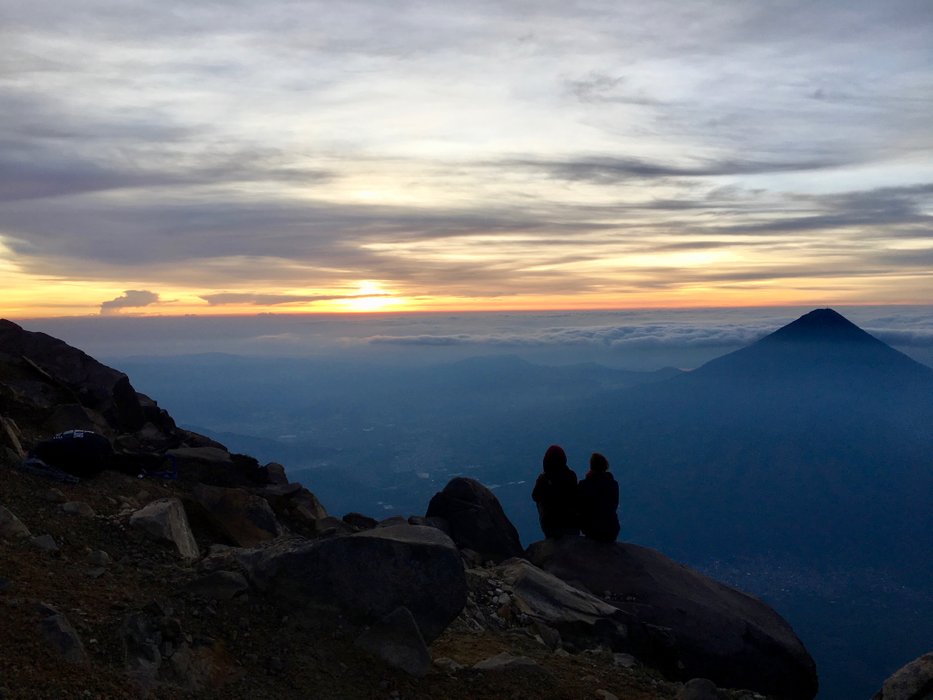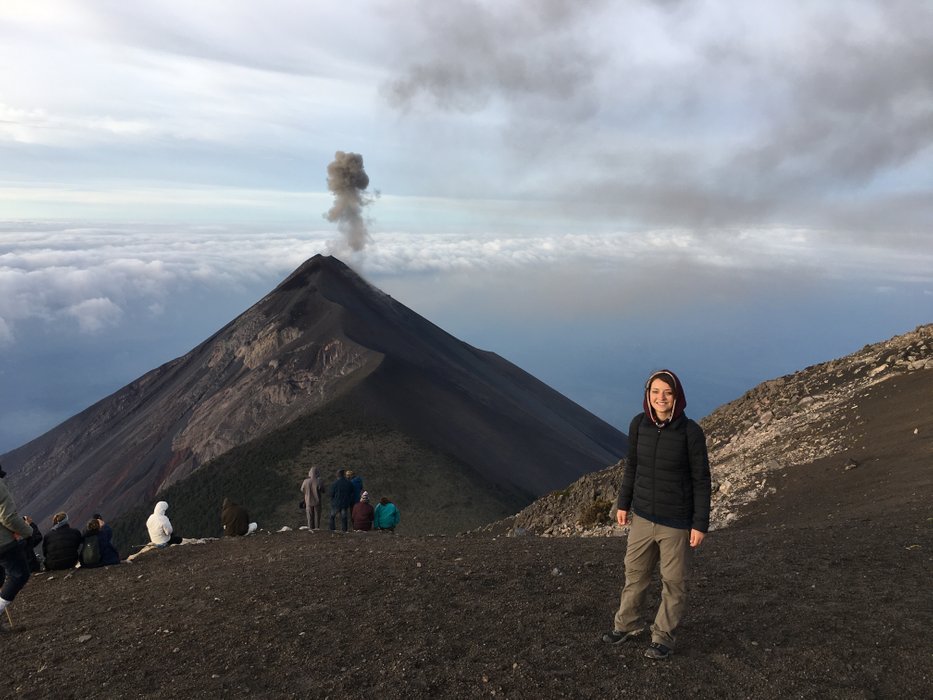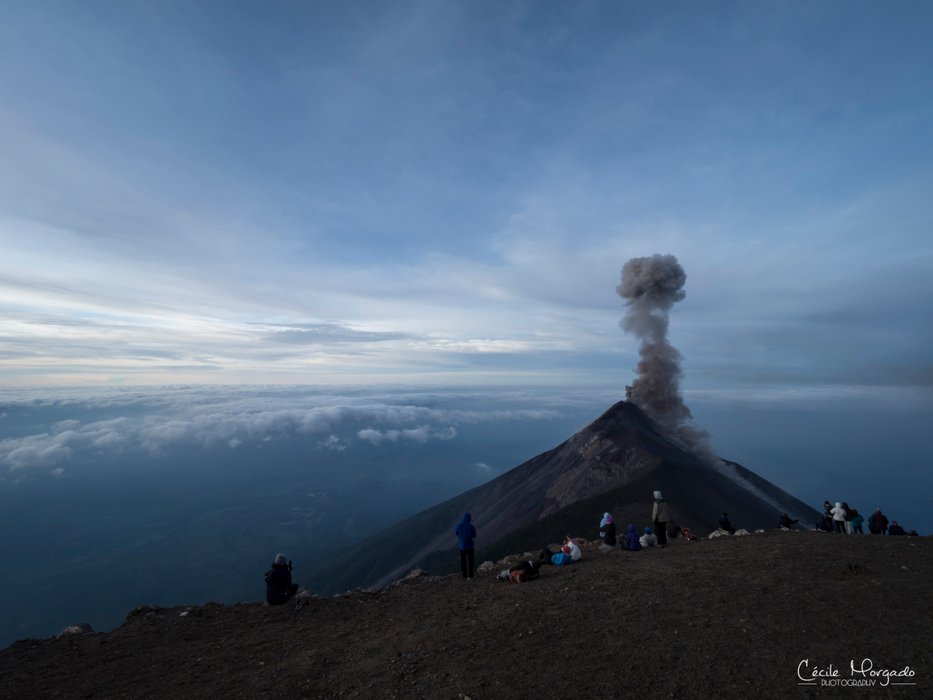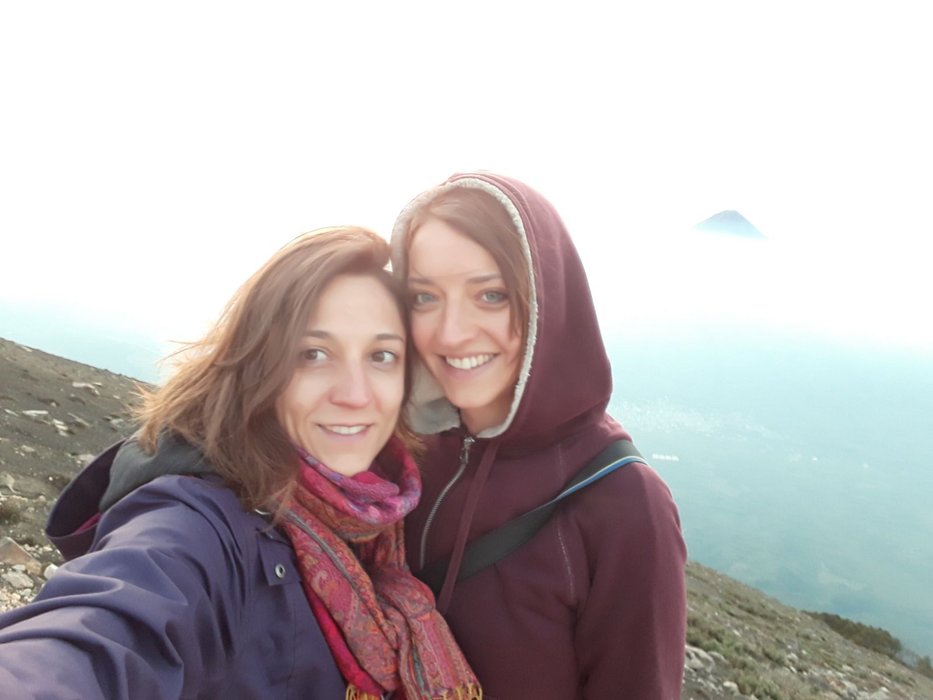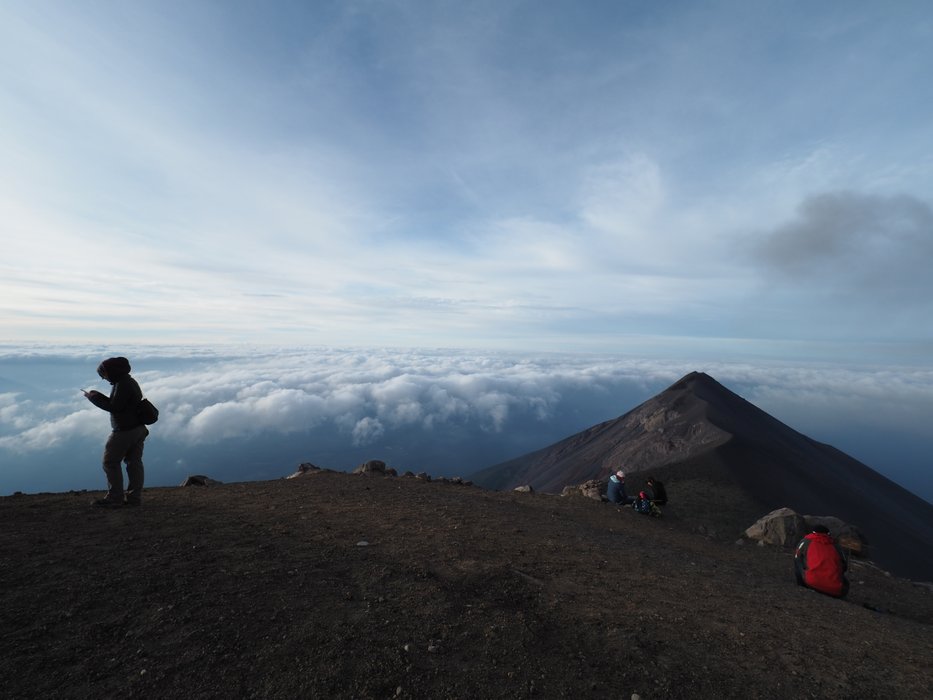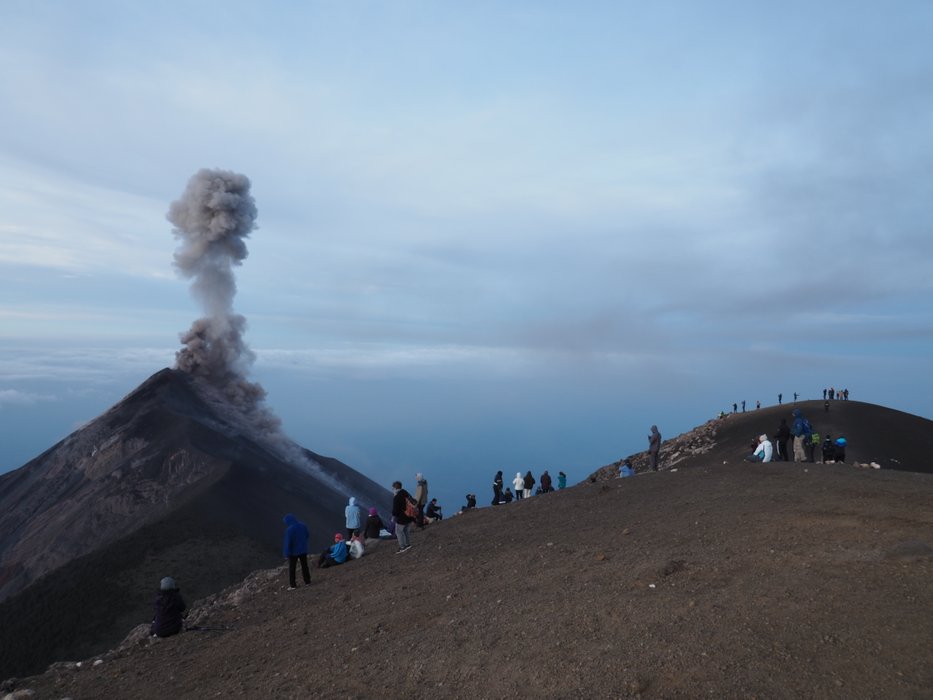 As the trail was super slippery, because of all the volcano stones and sand, it wasn't that easy to walk down without falling. At some points we even had to slide or run in order to not fall :D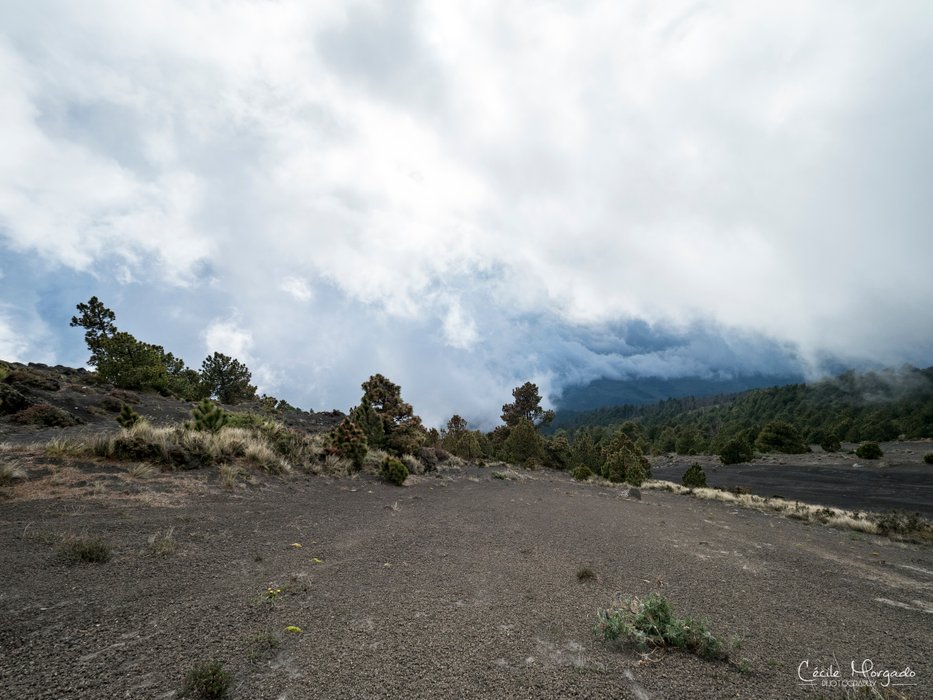 This time the weather was way better than the day before and we even had to be careful not to get sunburned at this altitude! - I was kind of glad, that the day before it was cloudy because without the heat it was probably easier to climb up.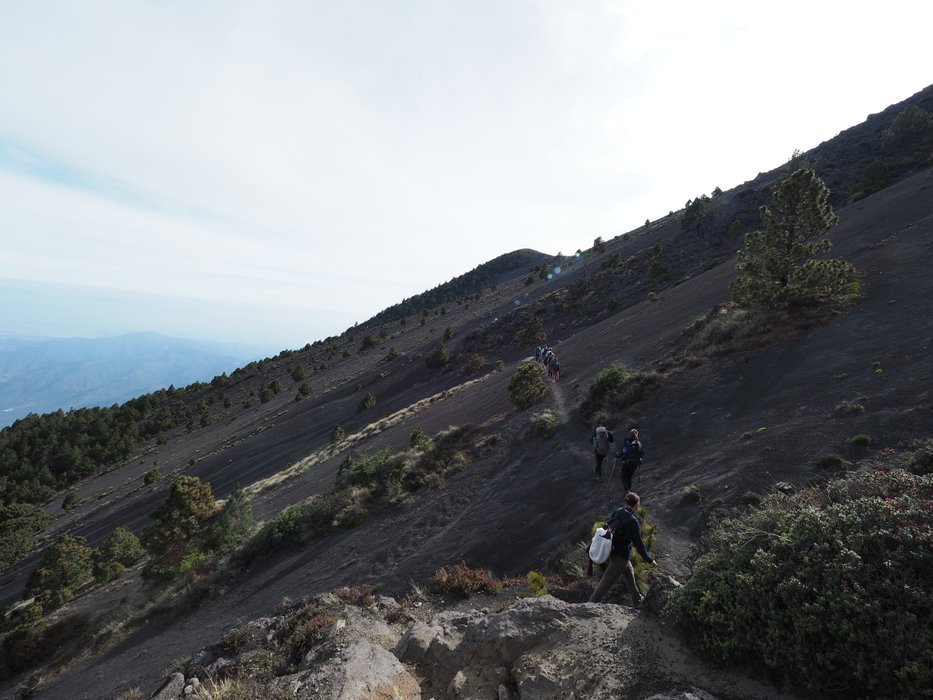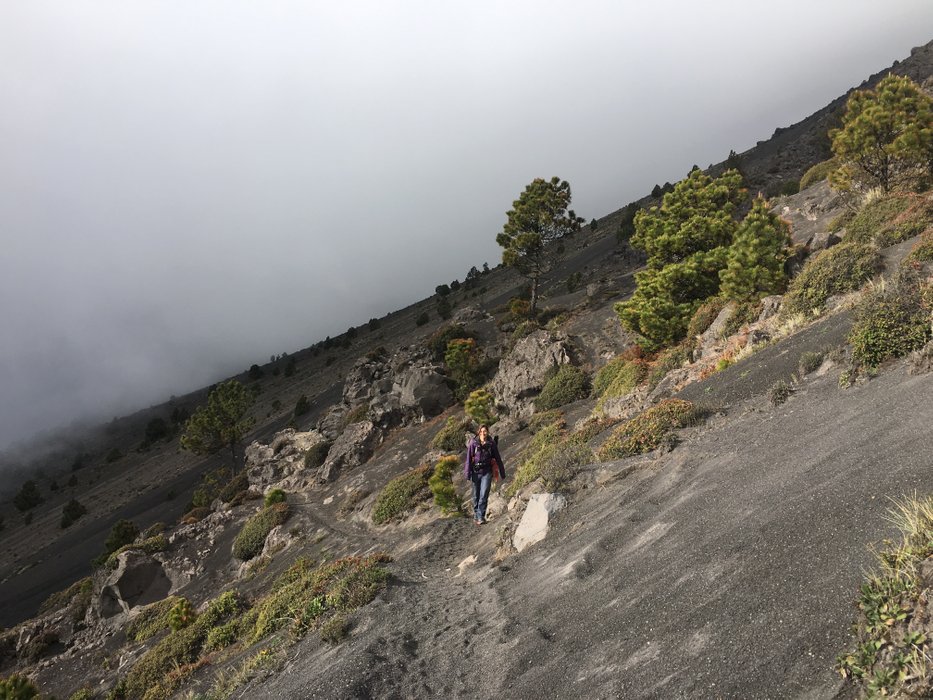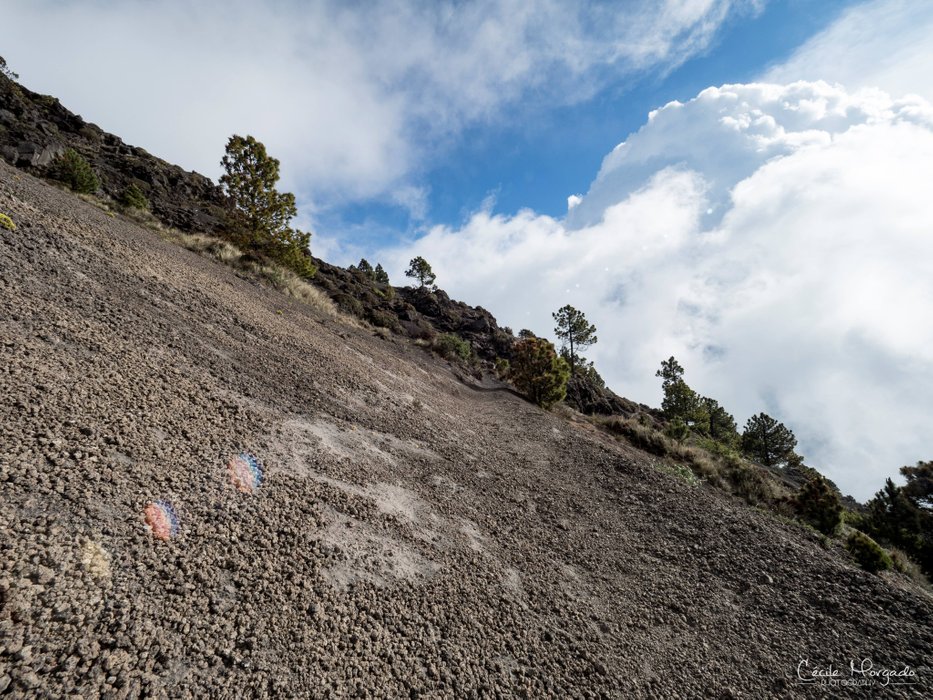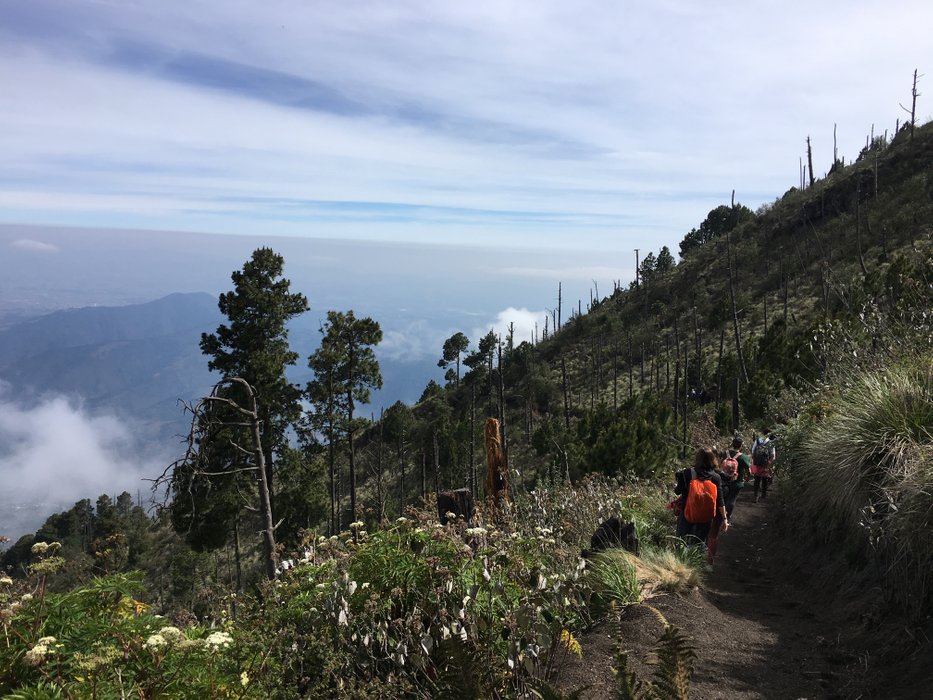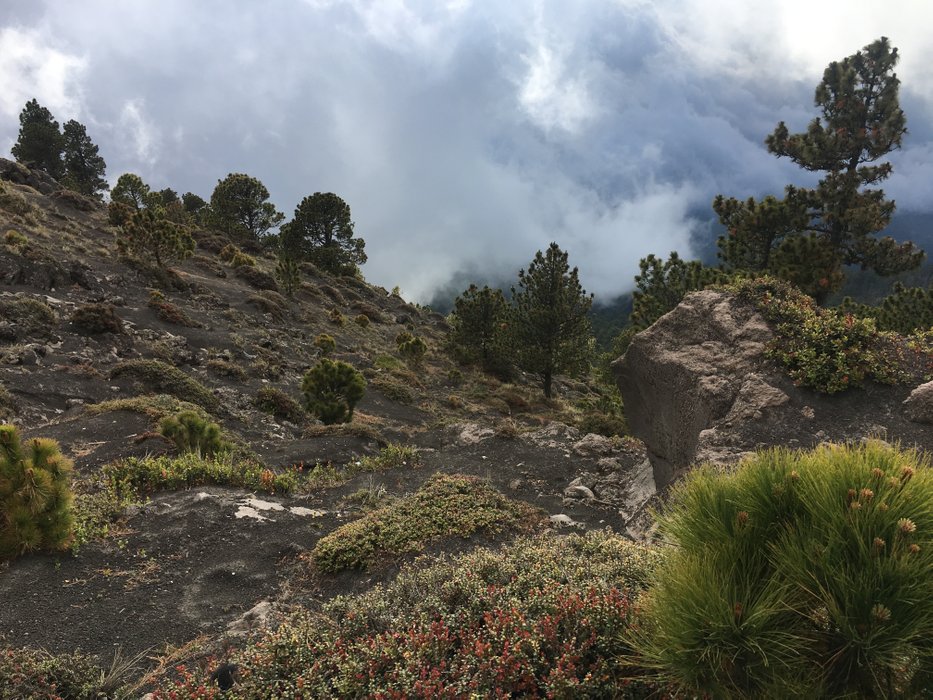 Of course we still had a nice view of the volcano during most of the walk. - Until we got back to the forest and then to the entrance of the hiking trail, where we would meet the next group on their way up haha. - Poor guys, they didn't have any idea how hard it would get until they get to the top!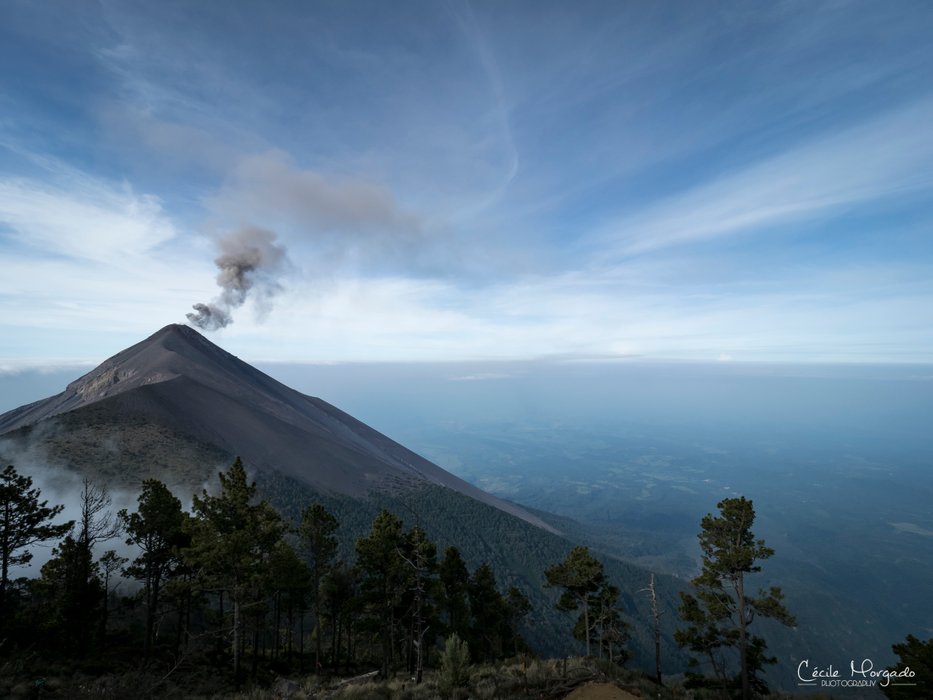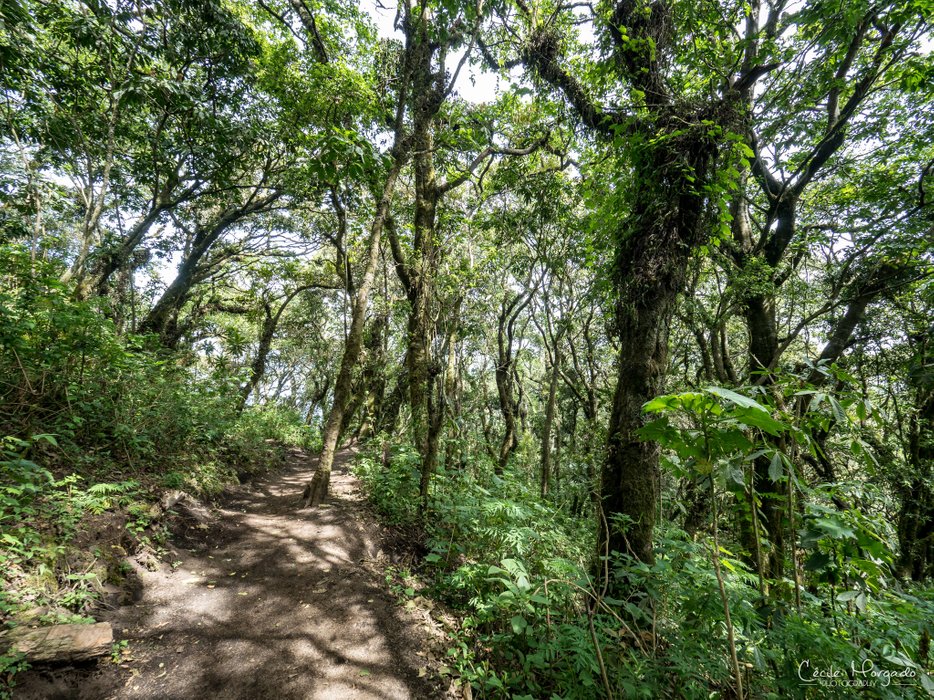 Down there we got another small snack, enjoyed the sun for a bit and then got picked up by the mini van, that brought us to the hostel to take a shower and rest.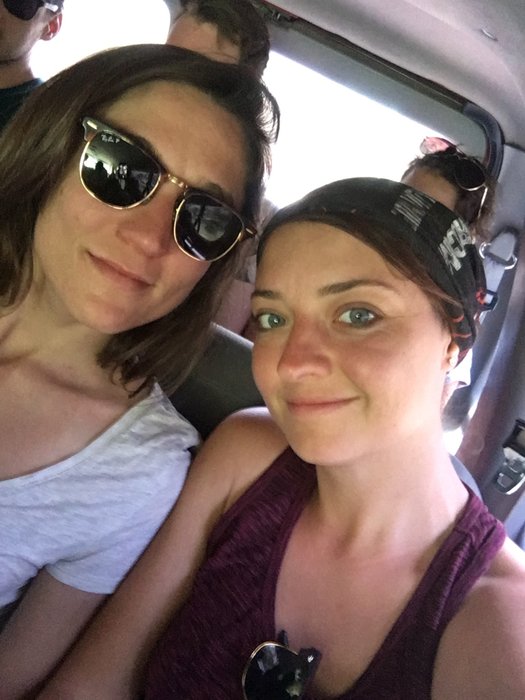 We had a beer and went to bed soon because we had an early transfer to our next destination the next day. - But more of that in the next post, so stay tuned ;)
As always I hope you enjoyed reading my post and I am grateful for every Upvote, Resteem and Comment, as you are supporting my travels with it!!
Cheers,
Liz
If you would like to see more about Cécile Morgado Photography, find her at her instagram page or at her facebook page
Here you can check out my previous posts about Guatemala:
Exploring the most visited place in Guatemala - The best of Antigua (Fotos + Videos)
Guatemala Part 2 - Mayan culture at the colorful market in Chichicastenango (Fotos + Videos)
Guatemala Part 3 - The beautiful lake Atitlán and surroundings (Fotos + Videos)
Guatemala Part 4: Paragliding at Lake Atitlán (Photos + Videos)
Guatemala Part 5: Defeating the Vulcan Acatenango - The 7 hrs hike to the camp (Photos + Videos)