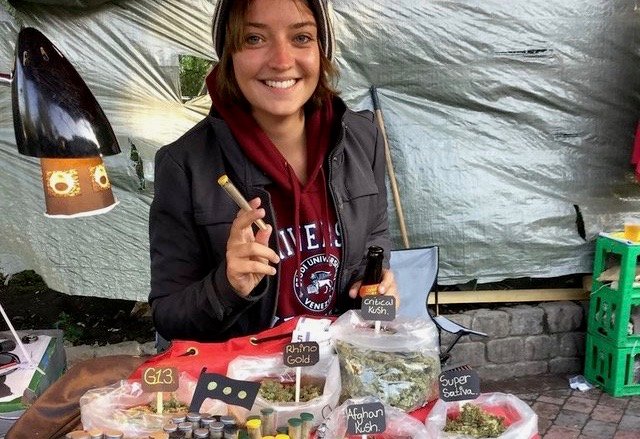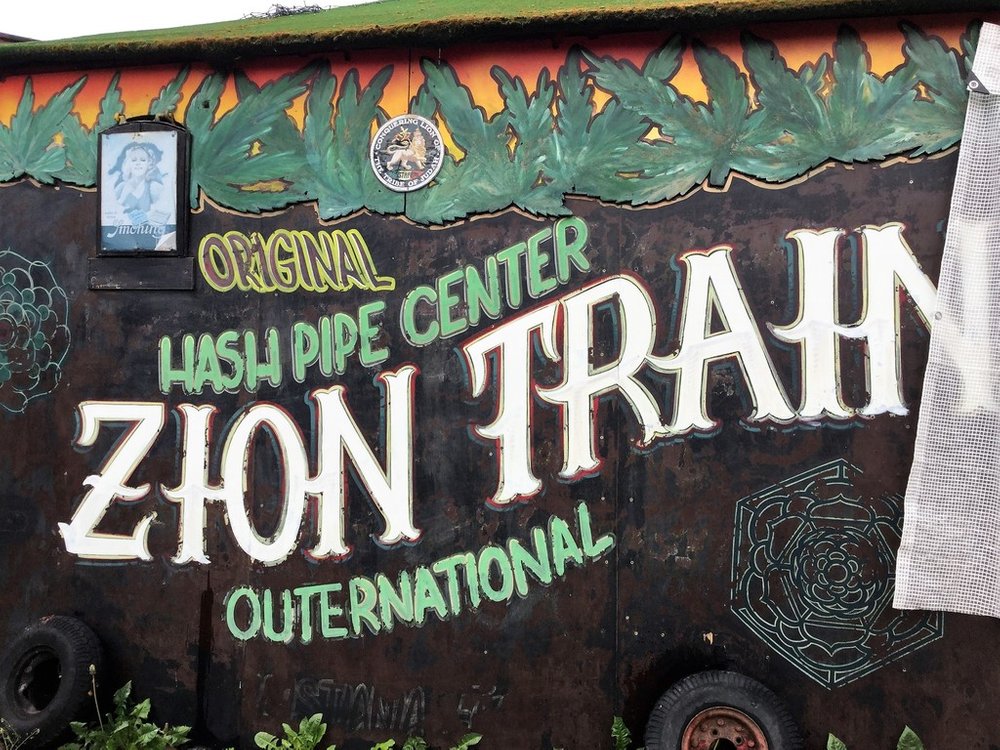 I know I have been writing about our little adventures in Thailand lately, but I am with my friend Fie in her hometown Copenhagen now and just want to report a bit of that before I go back to telling you about the end of our trip in Asia.
Yesterday we went to Christiania, a little town in the town of Copenhagen.
"Freetown" Christiana is located in the center of Copenhagen. Is is the first autonomous community of hippies, activists and others, living in another city. The town counts ca. 850 inhabitants. Most of them do meditation, yoga , theater, graffiti, art or sell cloth, weed or hash.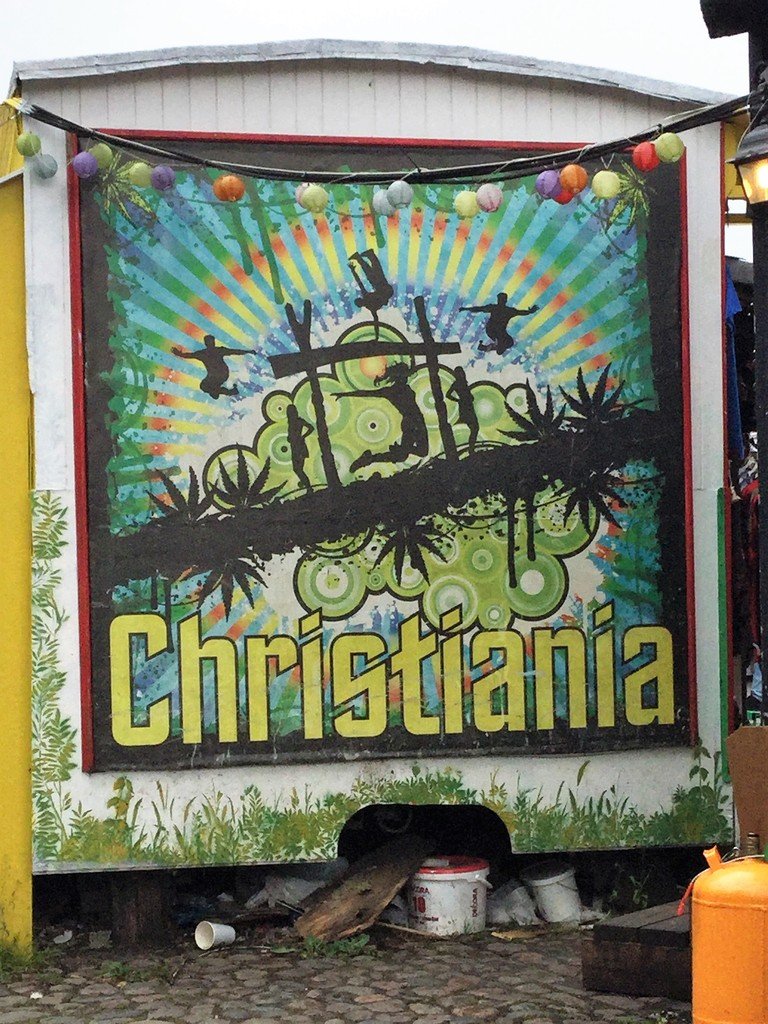 The town was founded 1971. The buildings where already there but empty. They used to be a military base in first and second world war and were useless for the government afterwards. Some police men would be there to control them, but homeless people would it use more and more until one day on 26 September 1971, Christiania was declared open by Jacob Ludvigsen.
In his own paper, Ludvigsen wrote an article with the headline Civilians conquered the 'forbidden city' of the military: Christiania is the land of the settlers. It is the so far biggest opportunity to build up a society from scratch - while nevertheless still incorporating the remaining constructions.
Own electricity plant, a bath-house, a giant athletics building, where all the seekers of peace could have their grand meditation - and yoga center.
Halls where theater groups can feel at home. Buildings for the stoners who are too paranoid and weak to participate in the race...Yes for those who feel the beating of the pioneer heart there can be no doubt as to the purpose of Christiania.
It is the part of the city which has been kept secret to us - but no more.
Ludvigsen was co-author of Christiania's mission statement, dating from 1971, which offers the following:
The objective of Christiania is to create a self-governing society whereby each and every individual holds themselves responsible over the wellbeing of the entire community. Our society is to be economically self-sustaining and, as such, our aspiration is to be steadfast in our conviction that psychological and physical destitution can be averted.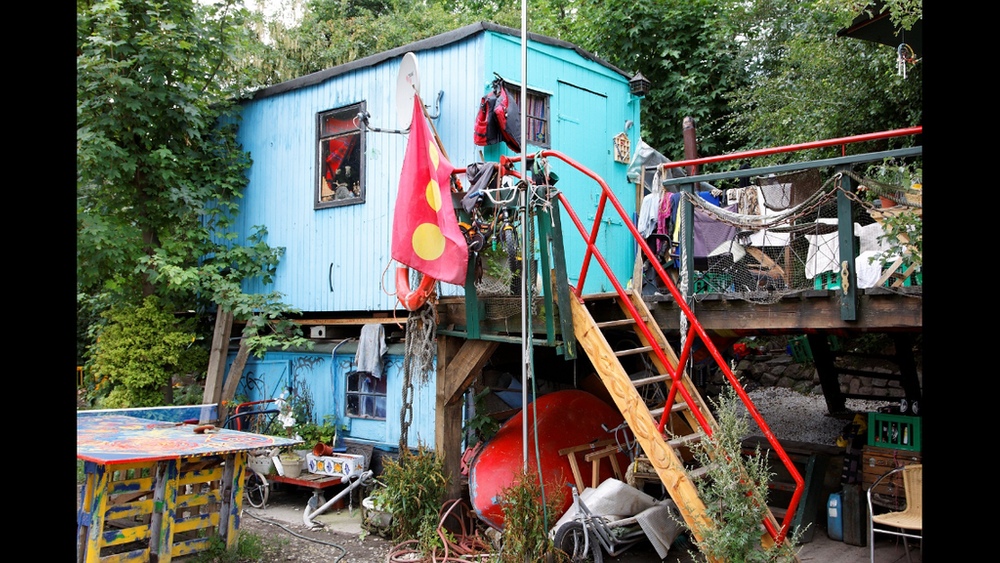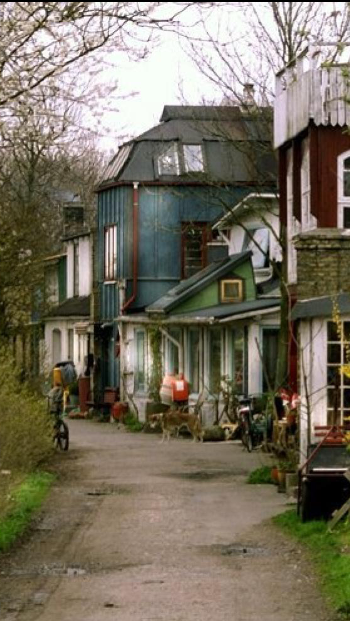 Today the people still live in the old buildings and also built new ones on the ground. They produce their own electricity, take their trash away and sell their self made food and beer ;) ...and obviously sell stuff to the tourists and locals.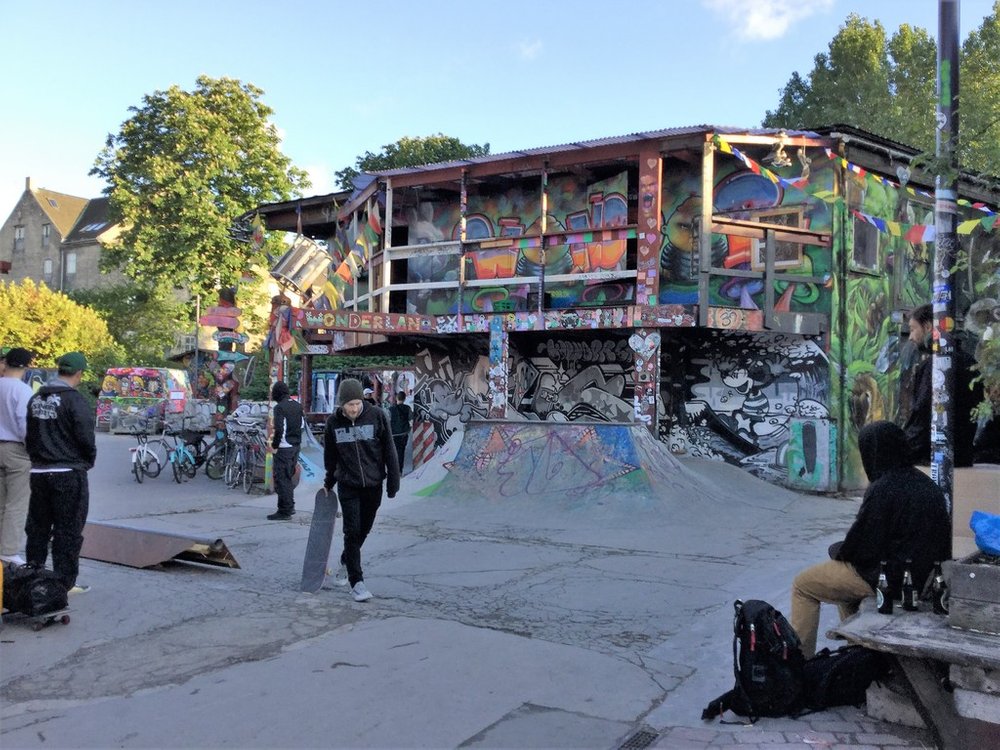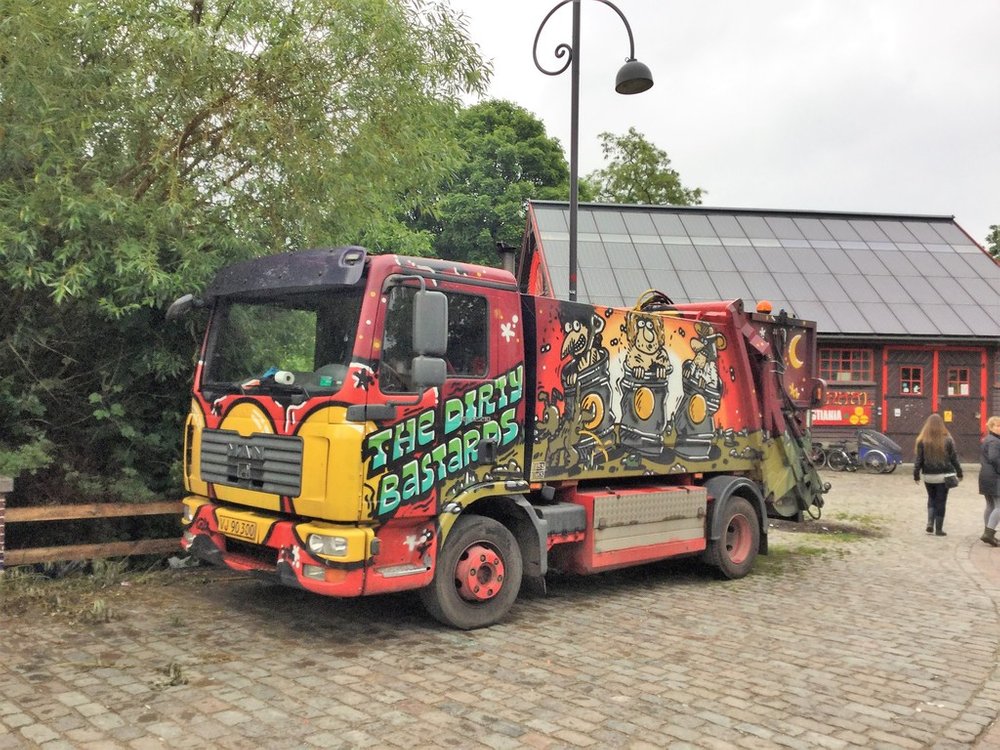 There are some important rules in the city that you have to follow if you want to visit!!!
No Fotos at Pusher Street
No Stealing
No weapons
No signs of violent groups like hells angels
No cars or motorbike allowed.
No hard drugs (hash and marijuana is tolerated)
Pusher street is what Christiania is mostly famous for. Here people sell hash and marijuana. It was officially tolerated by the government until 2016 but still illegal. Anyhow there where some shootings, murder intents and grenades happening in this street between people from there and gangs in Copenhagen fighting about the market over the years.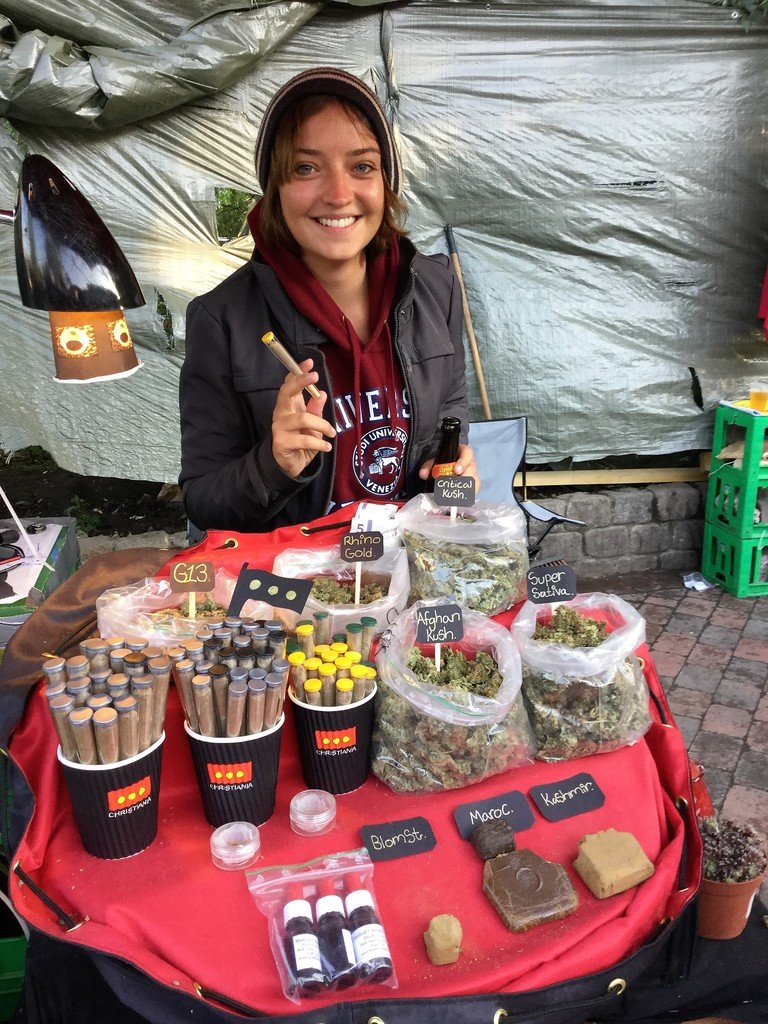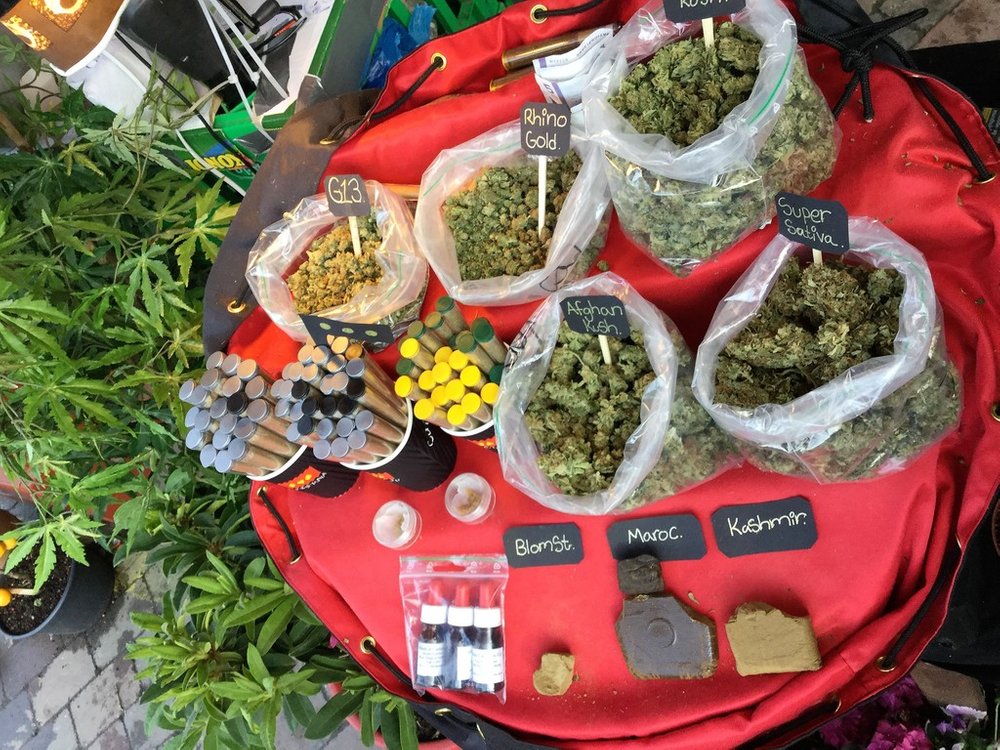 Today it is not officially tolerated anymore that people at Pusher Street are selling. That´s why it is FORBITTEN to take pictures! - People get really angry if you try that .. because they can get in really big trouble!! Now it is illegal to sell, but the police would not do anything. Copenhagens´ citizen are protecting the area and supporting the Christianian village.
They let me take a picture though (without them on it) because I was there with locals.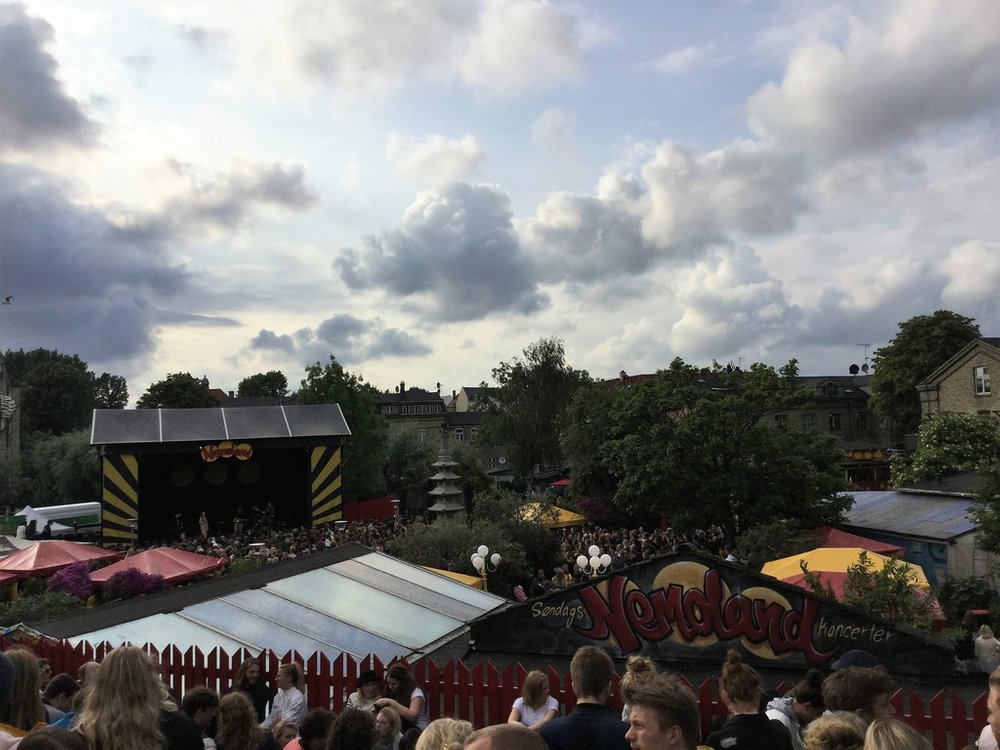 On the end of Pusher Street you will find Nemoland. Here are all the restaurants, bars + a big stage for concerts. Every Sunday some artists are playing live music here for free - just to support the good vibe and project.
There where really famous people here like Robbie Williams. Behind the chairs in front of the stage there is a little park with a little lake where people can sit comfortable having a picnic or just hanging around drinking beer, smoking weed and listening to the music. ;)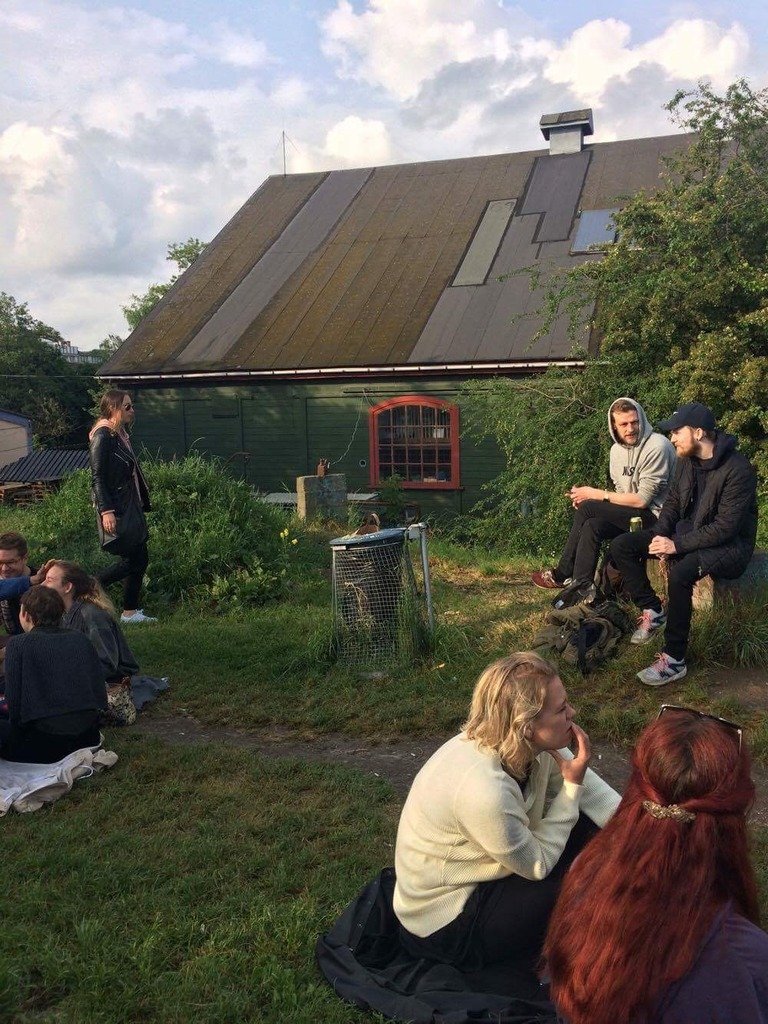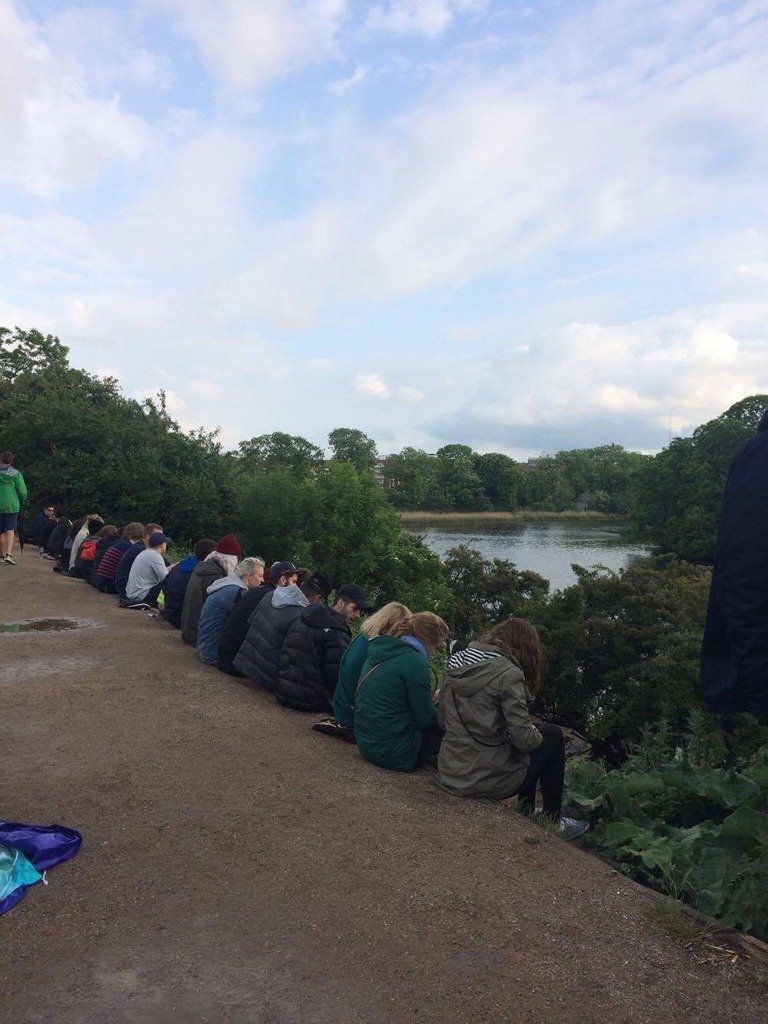 We loved it there and stayed a while listening to the music and drinking beer!! I am also fascinated from the street art!!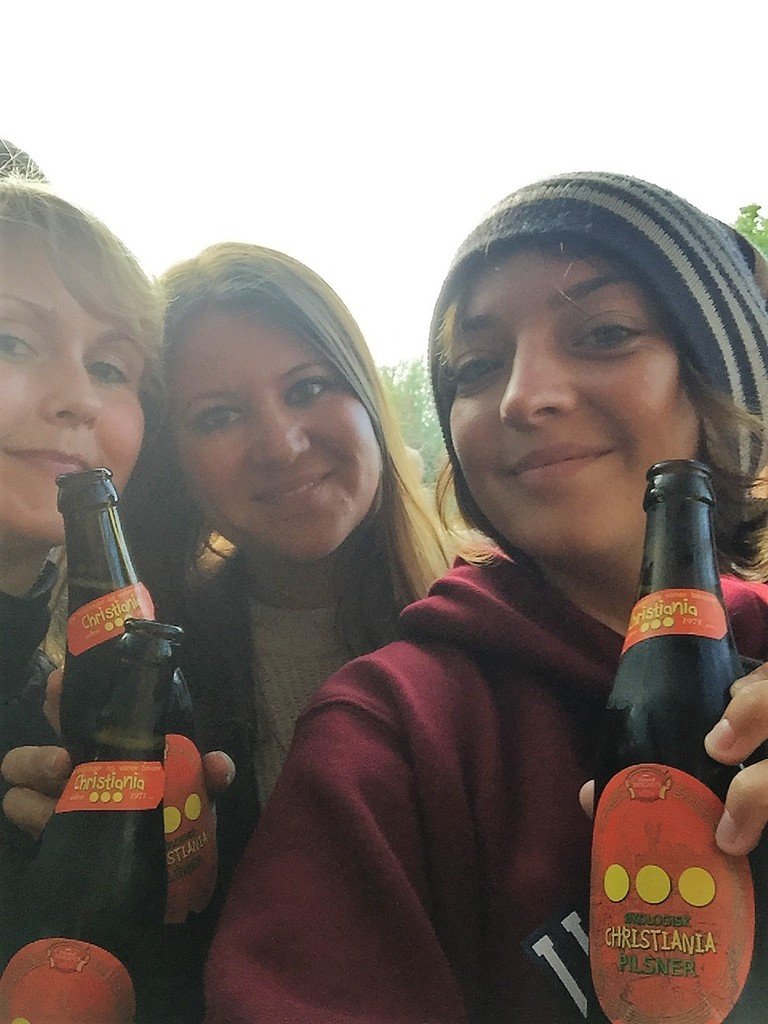 Here you got some of them to see what I mean: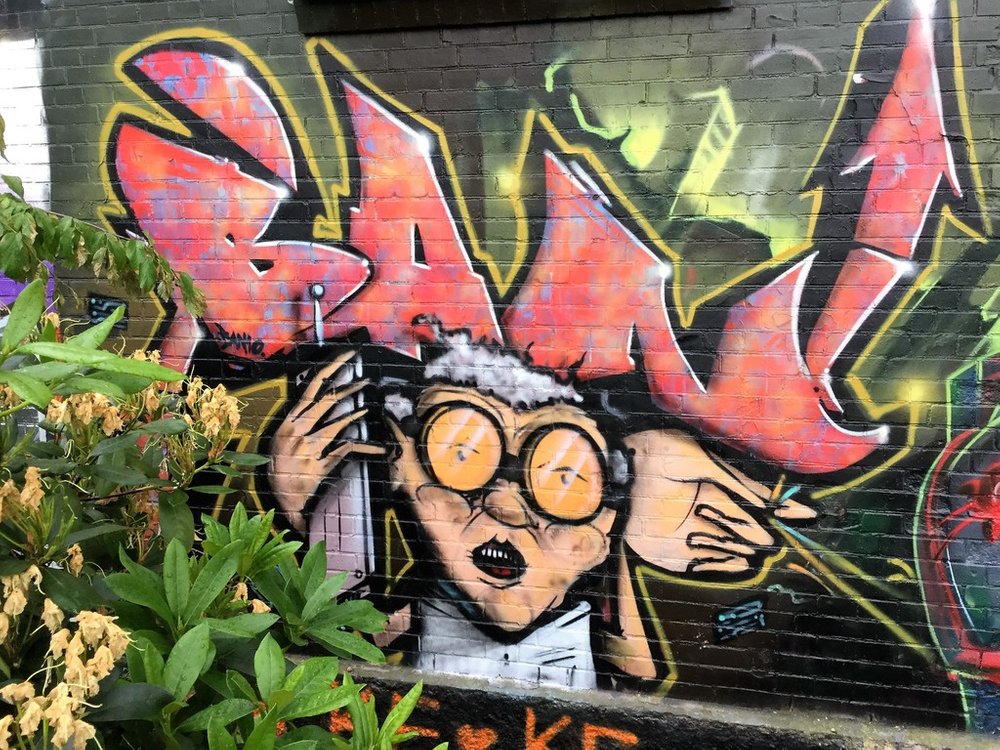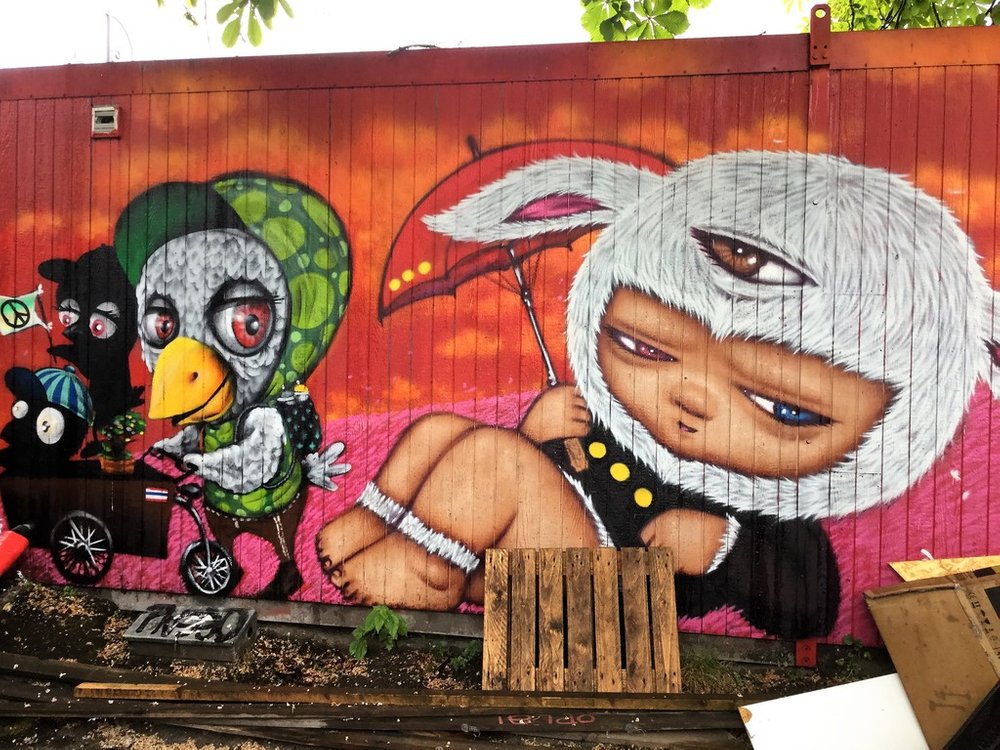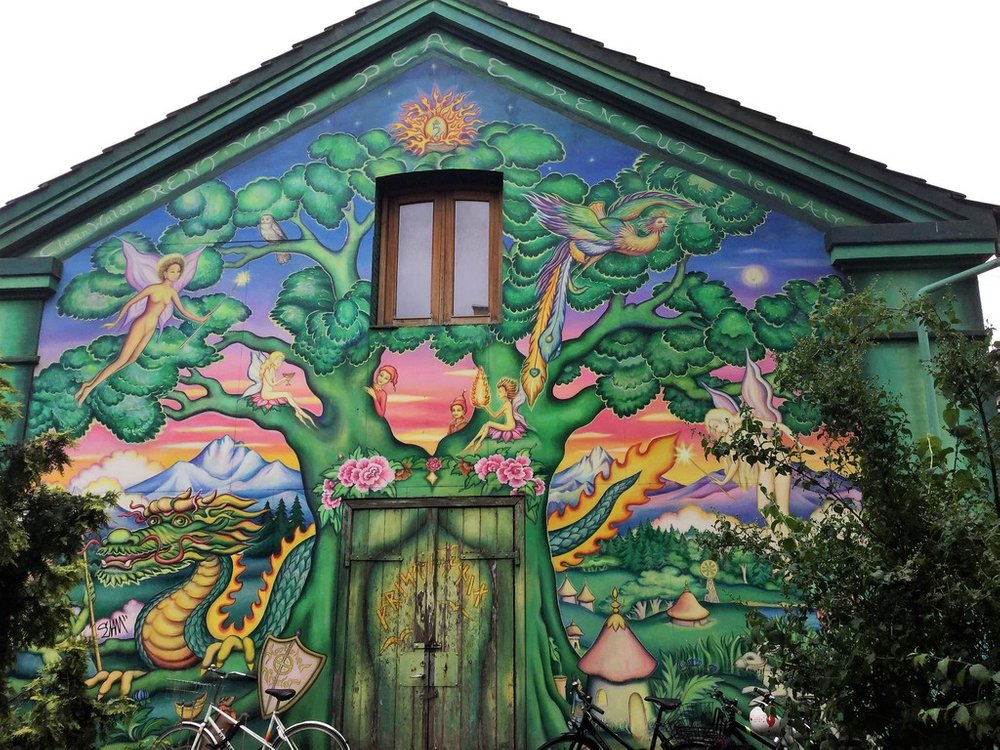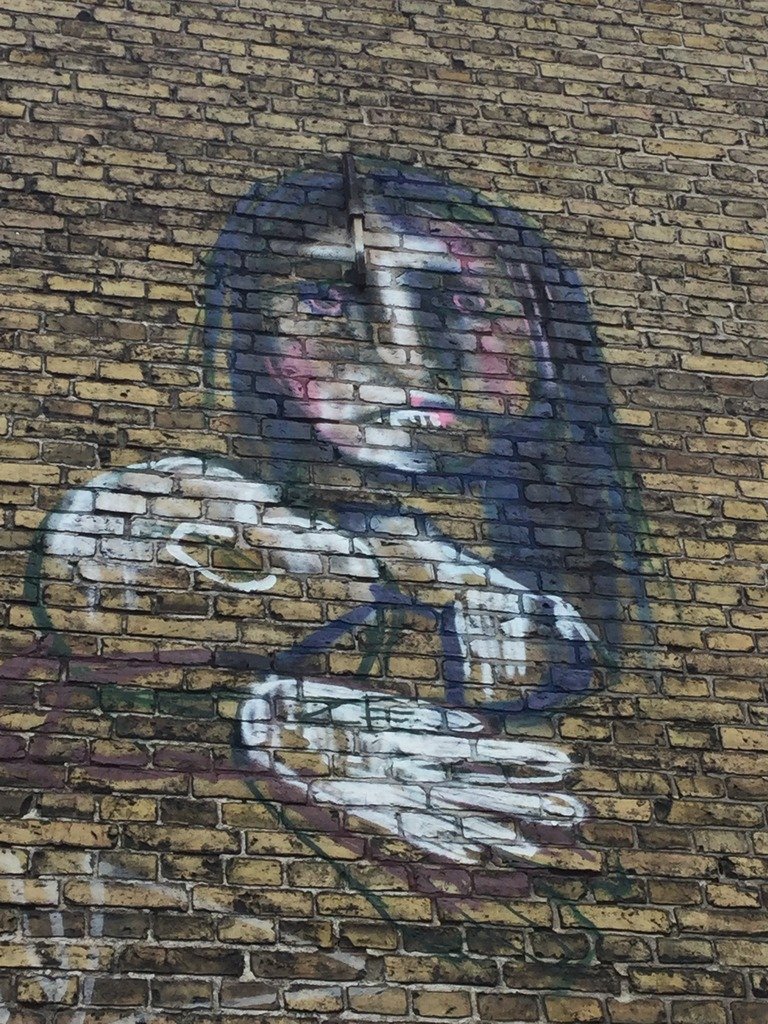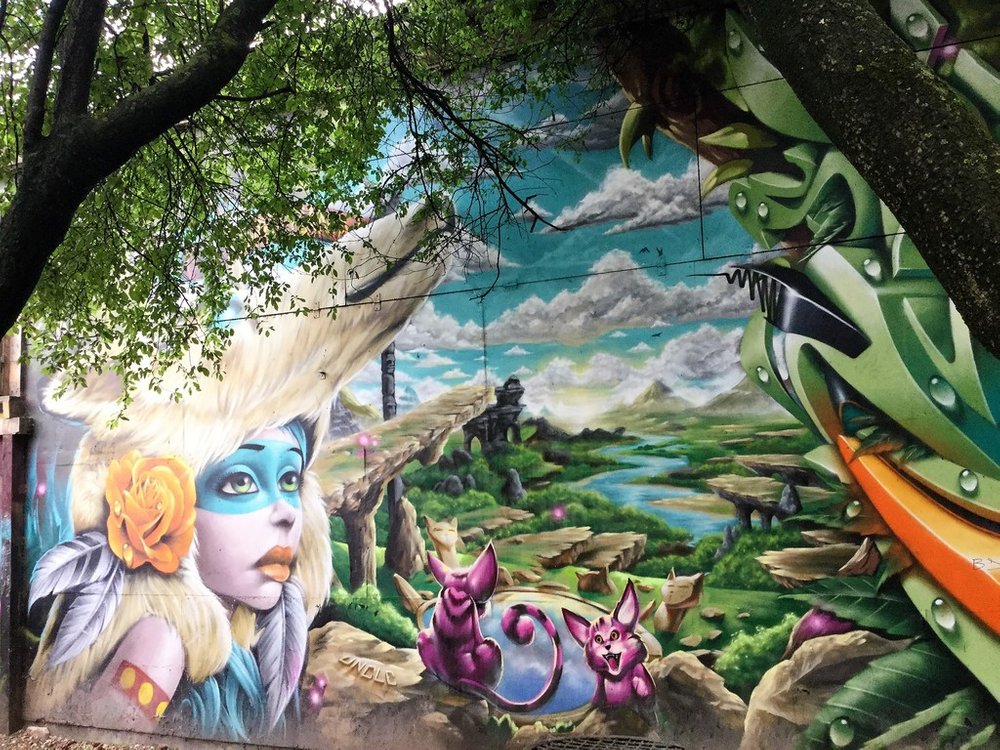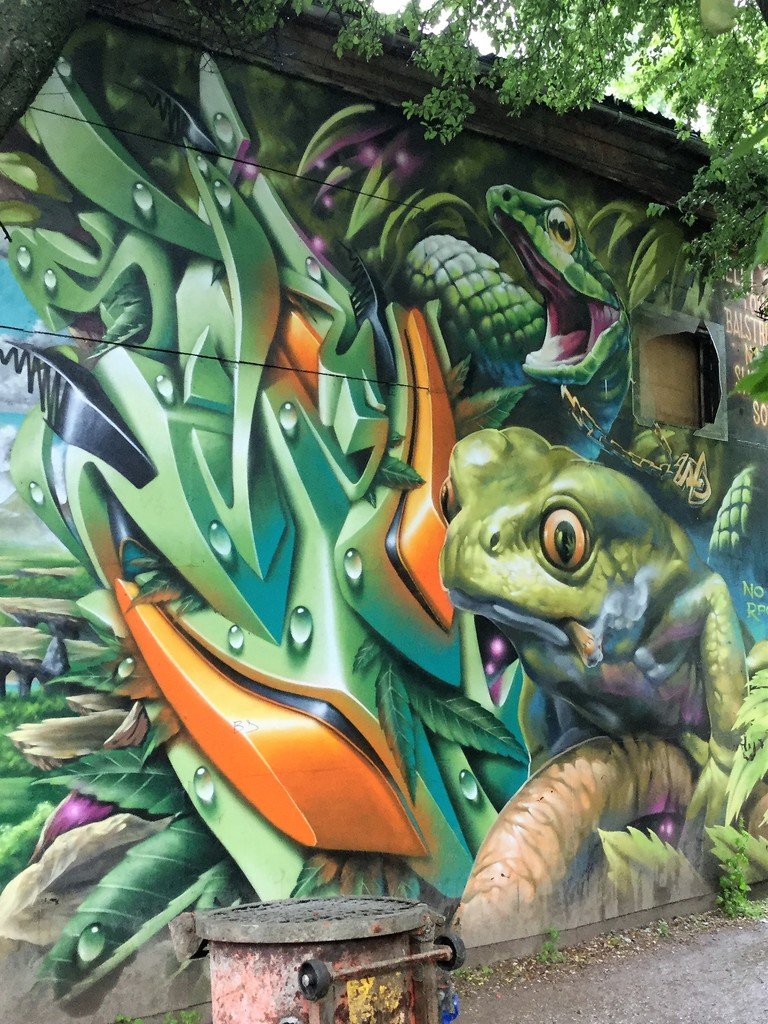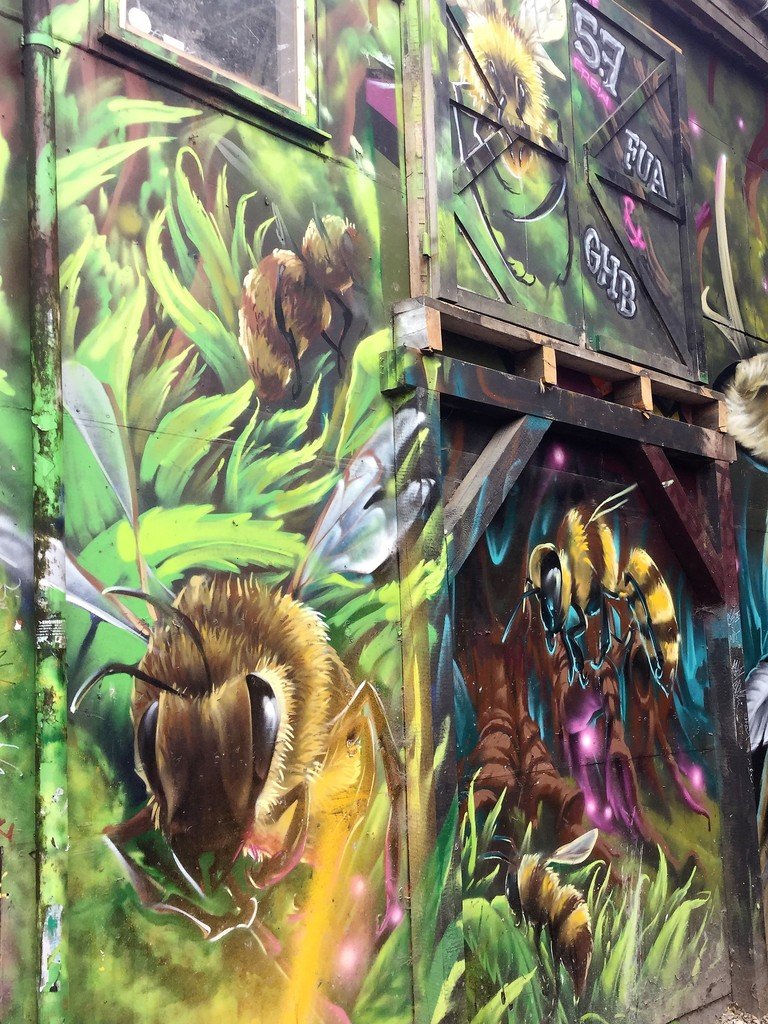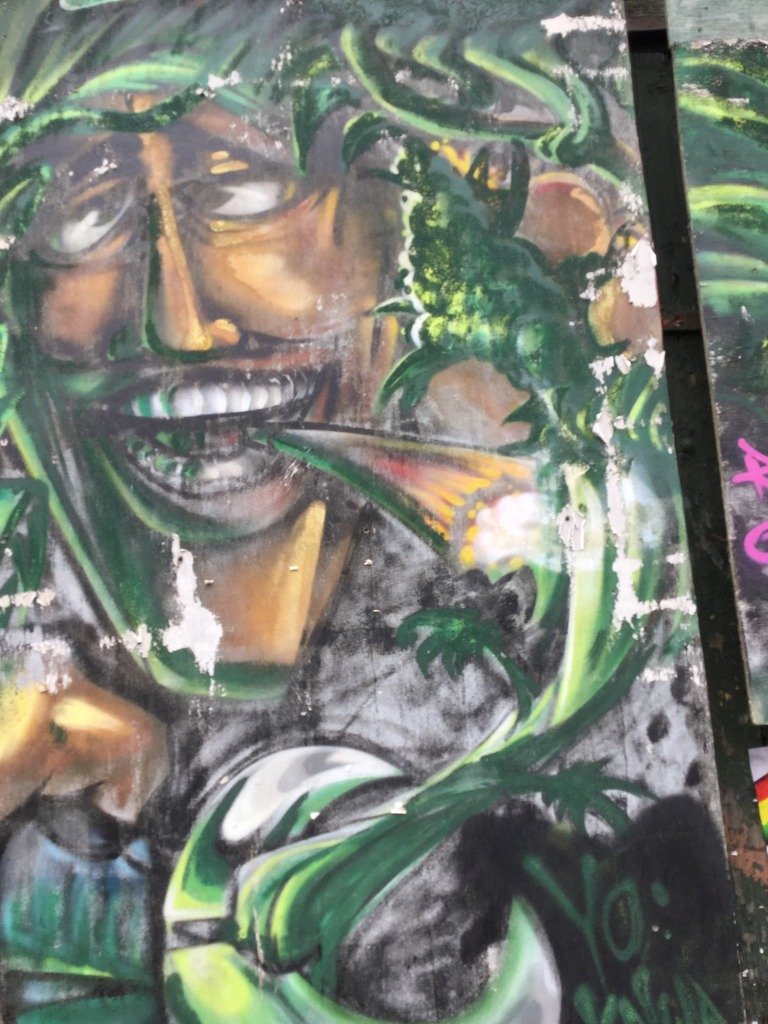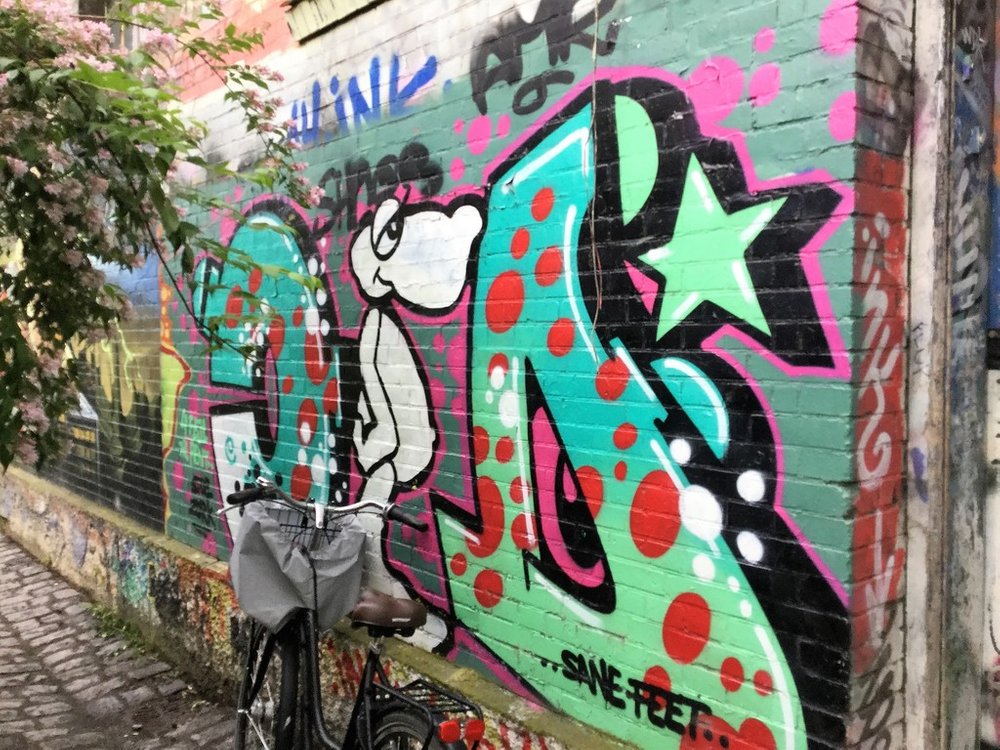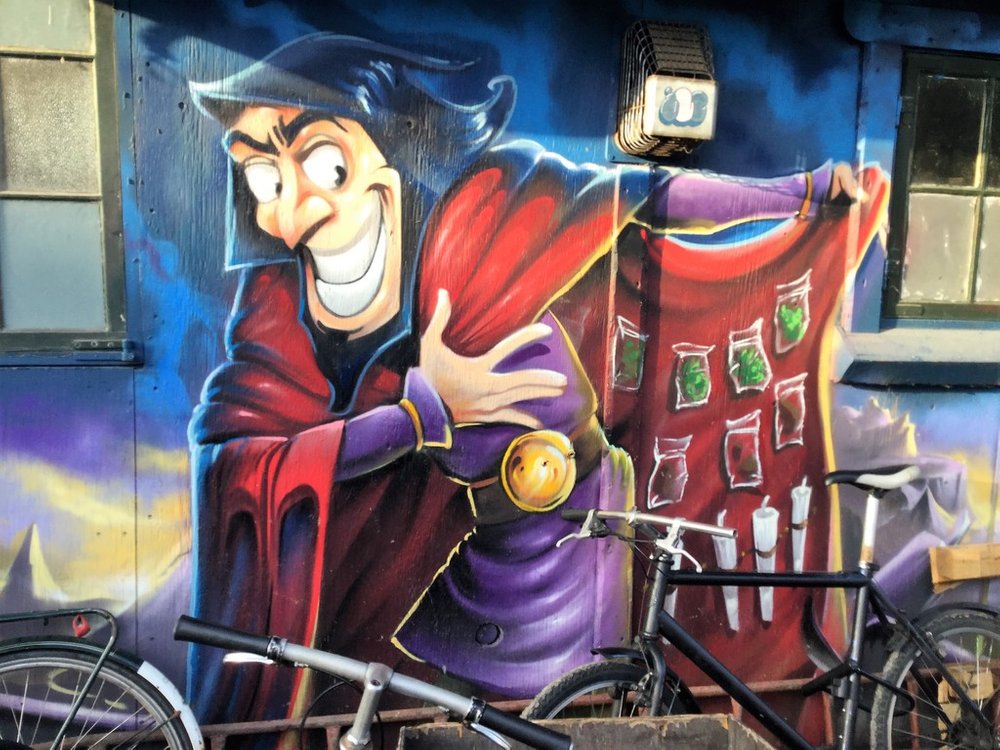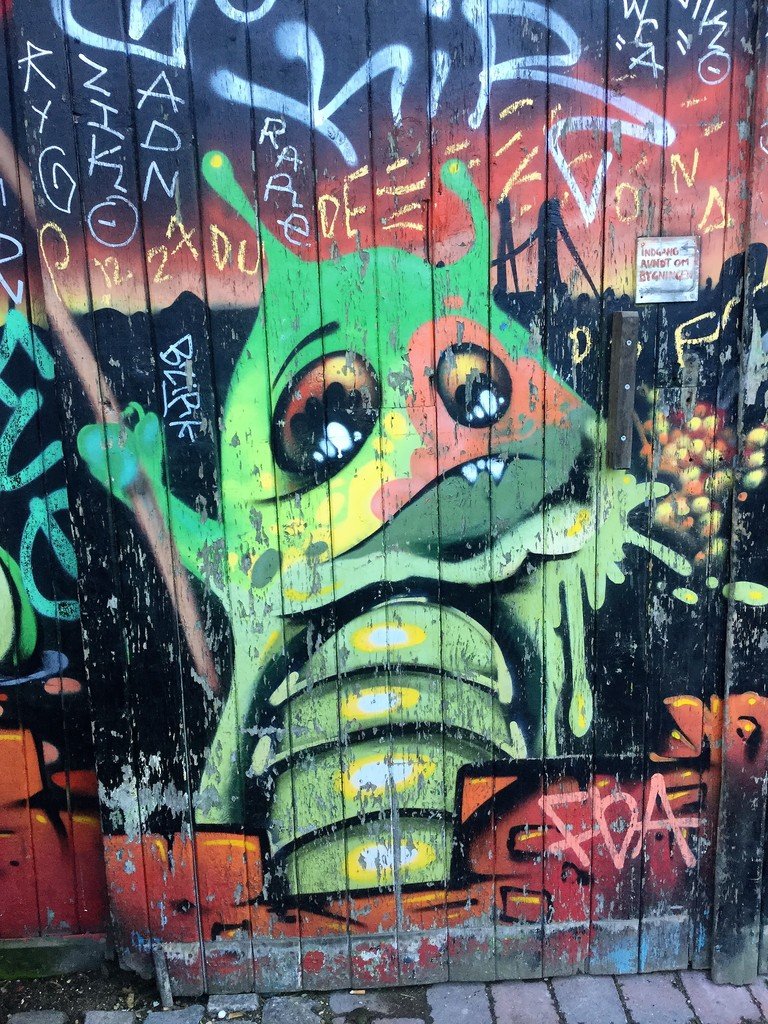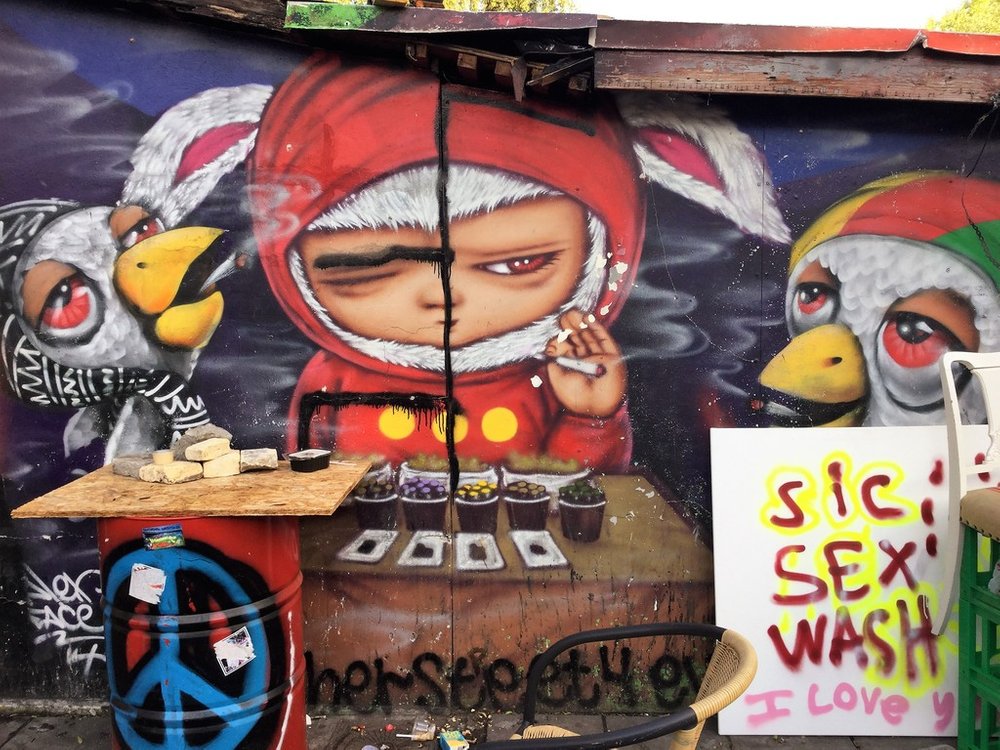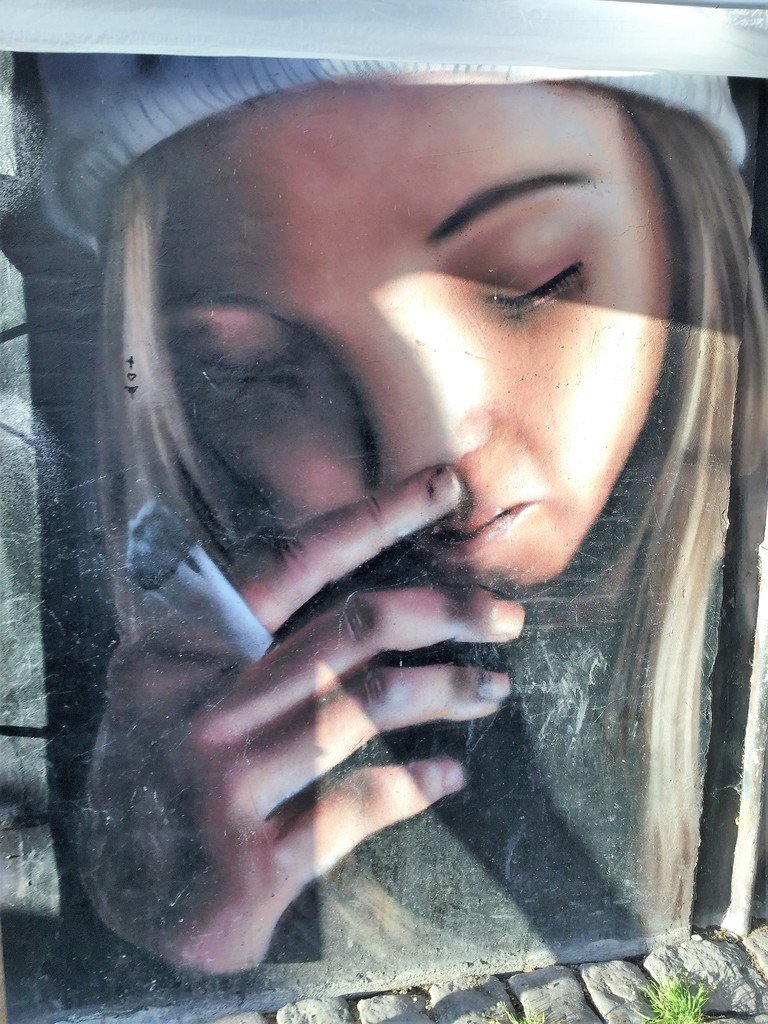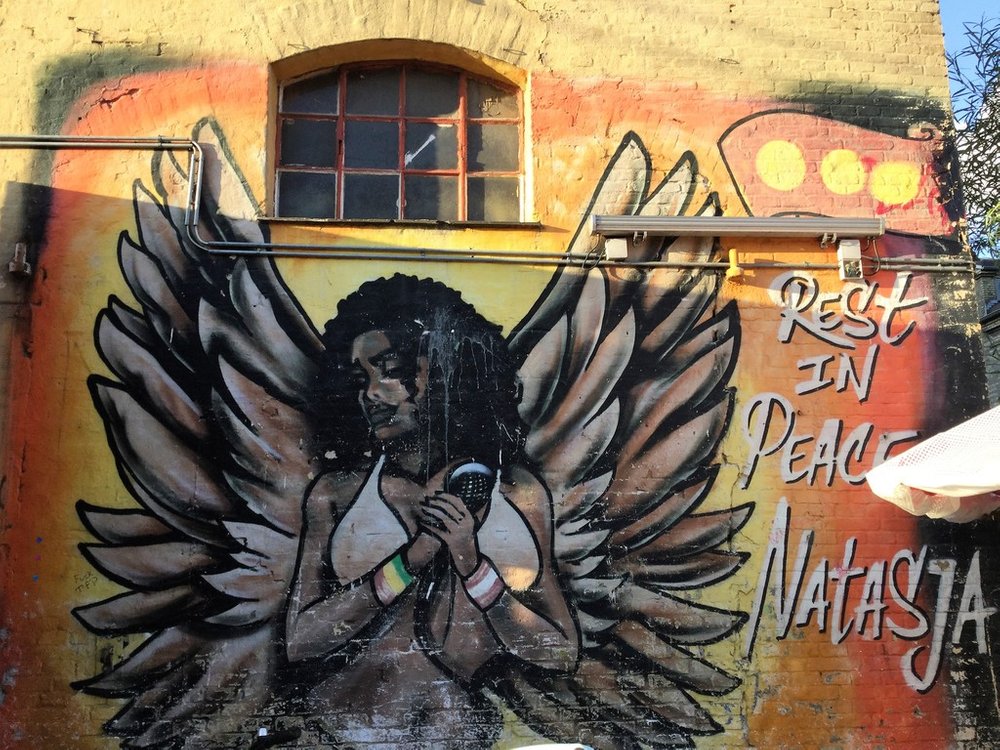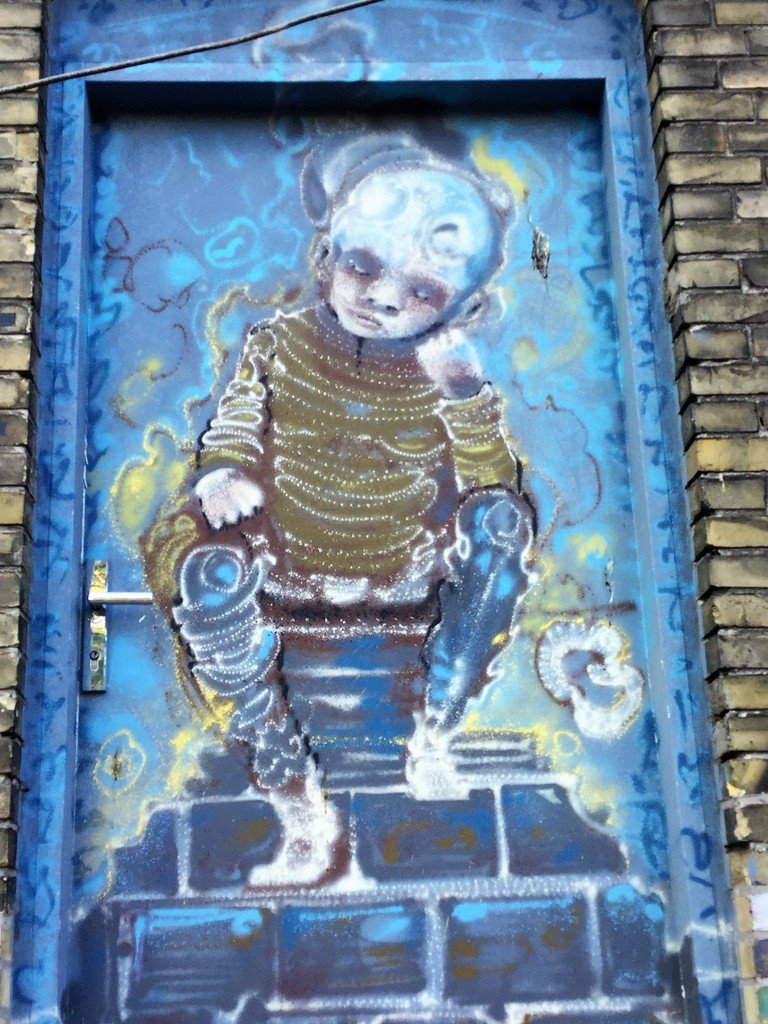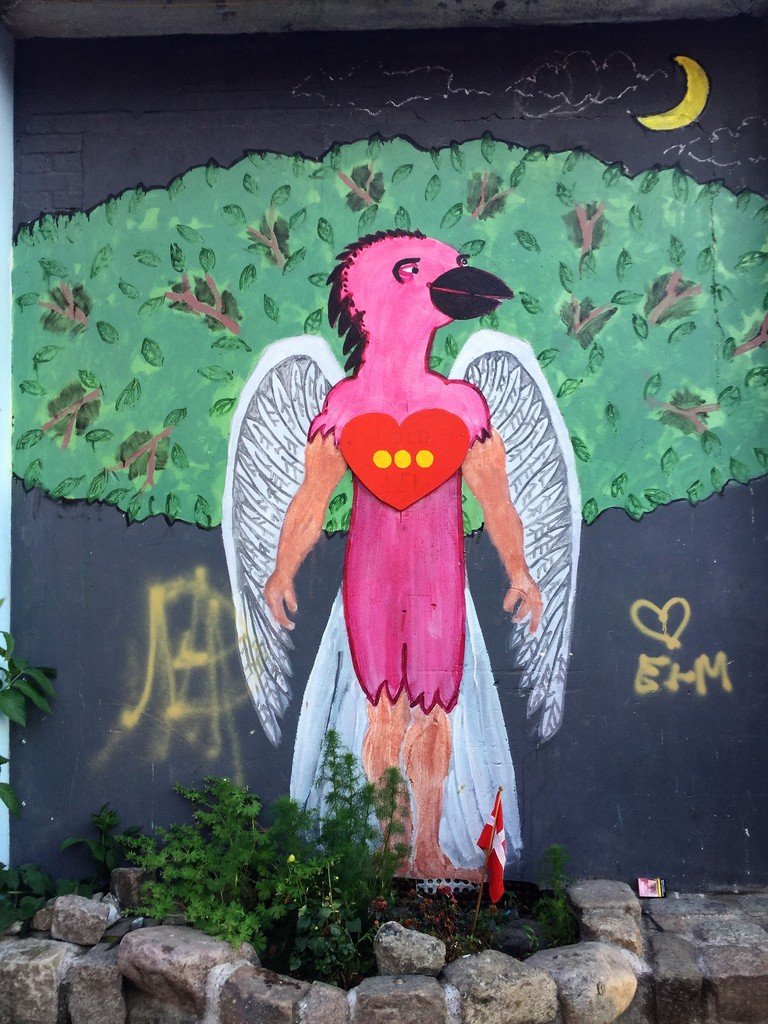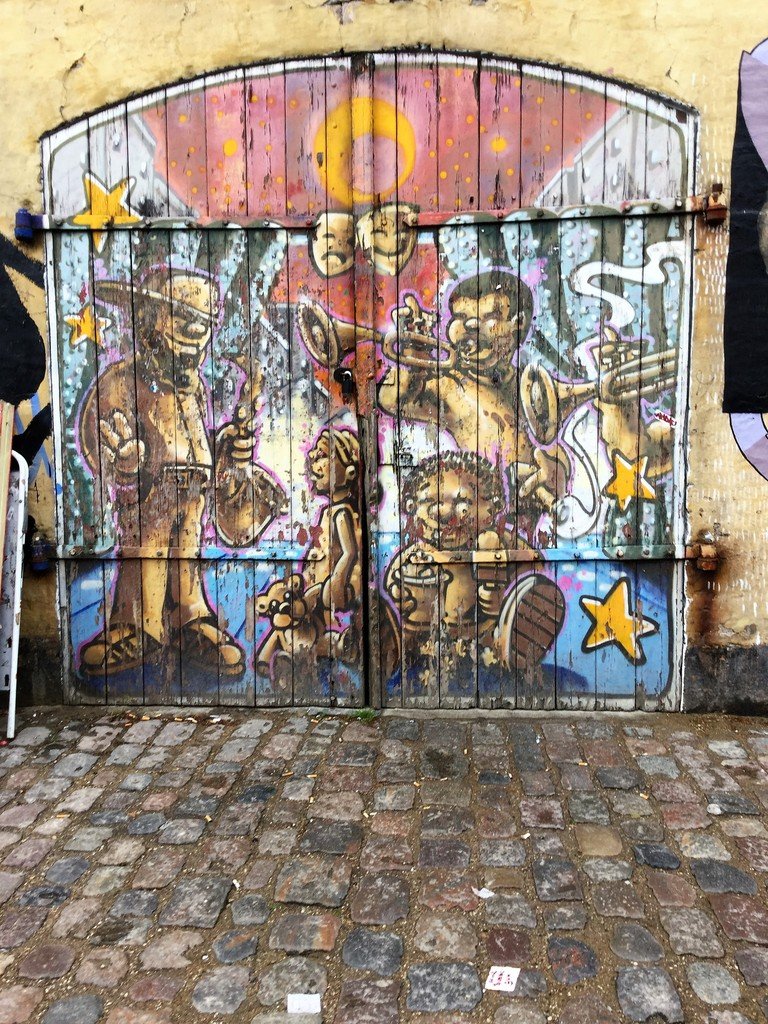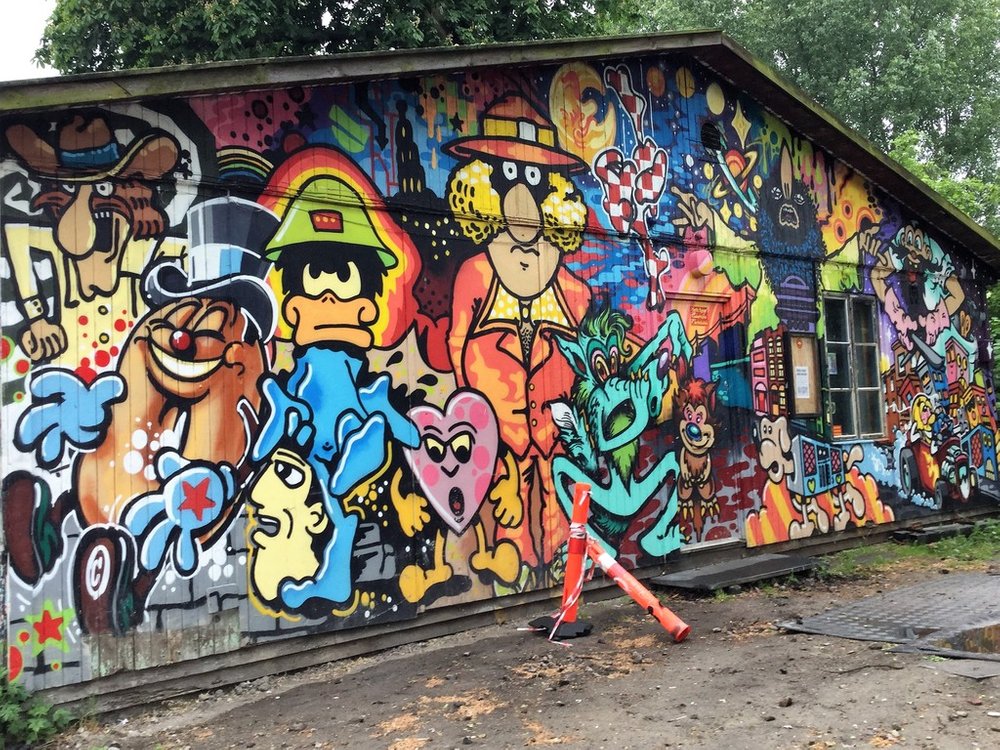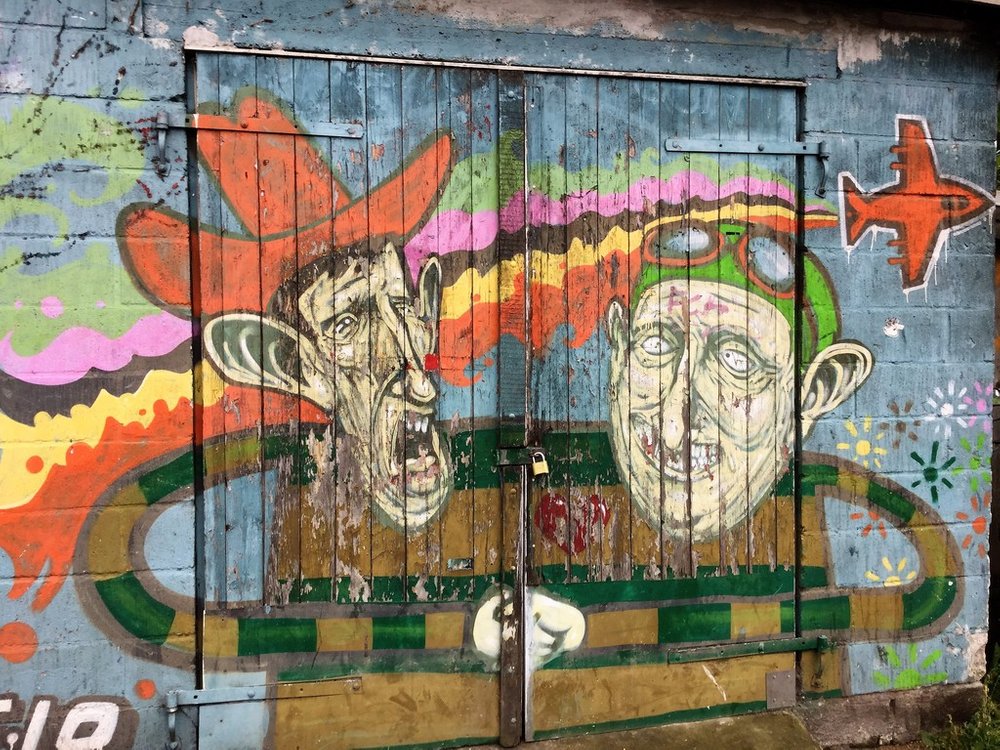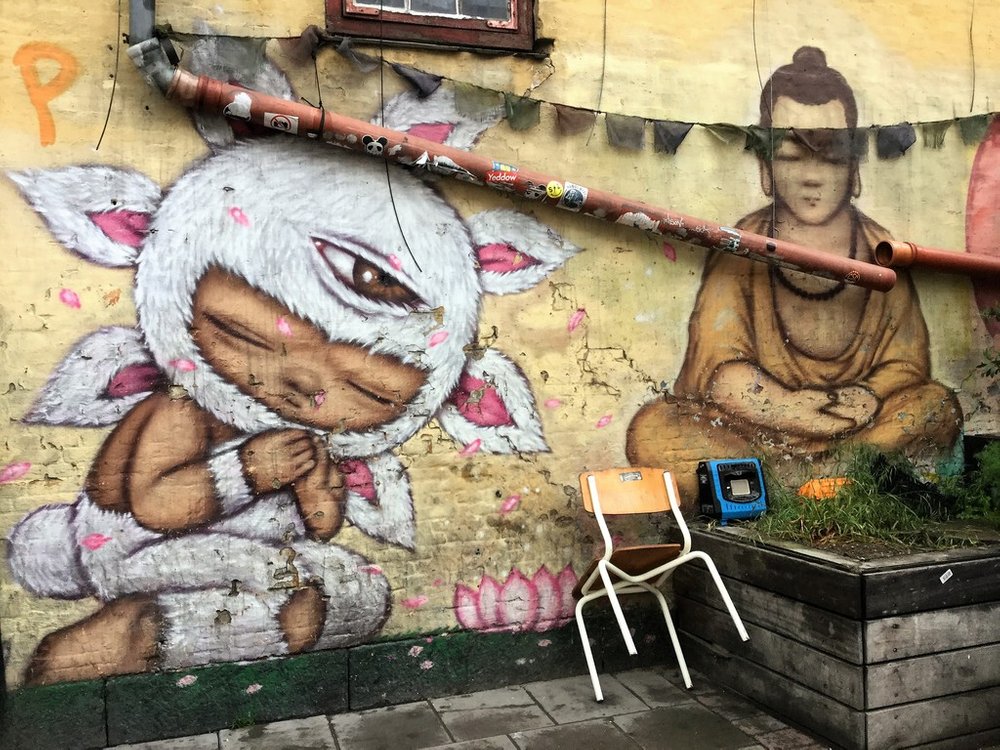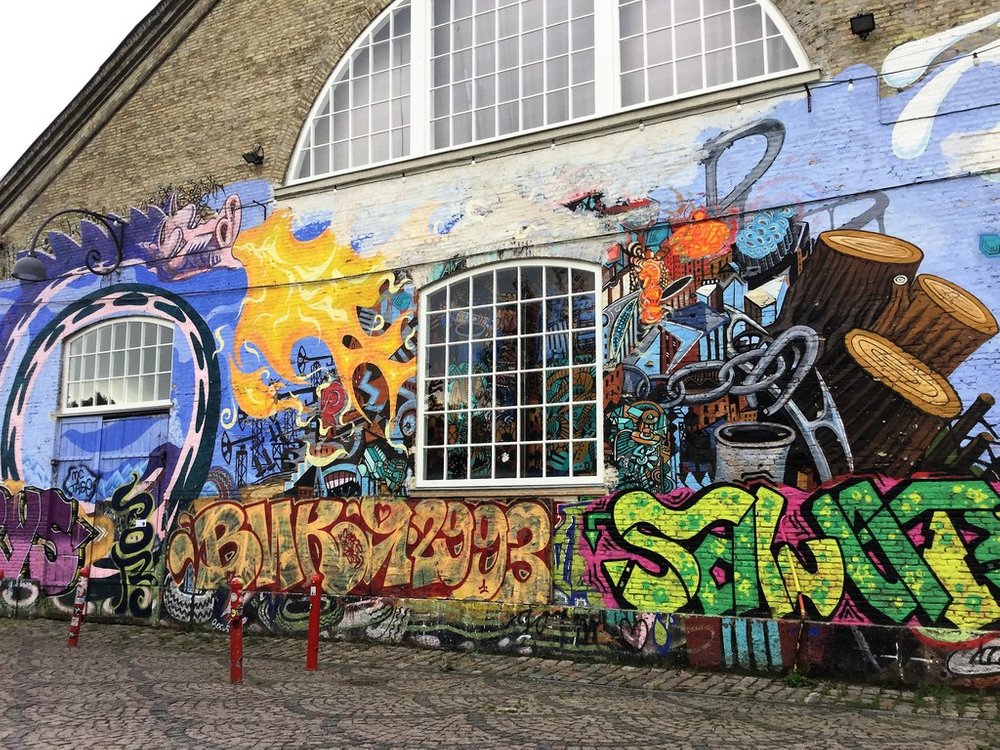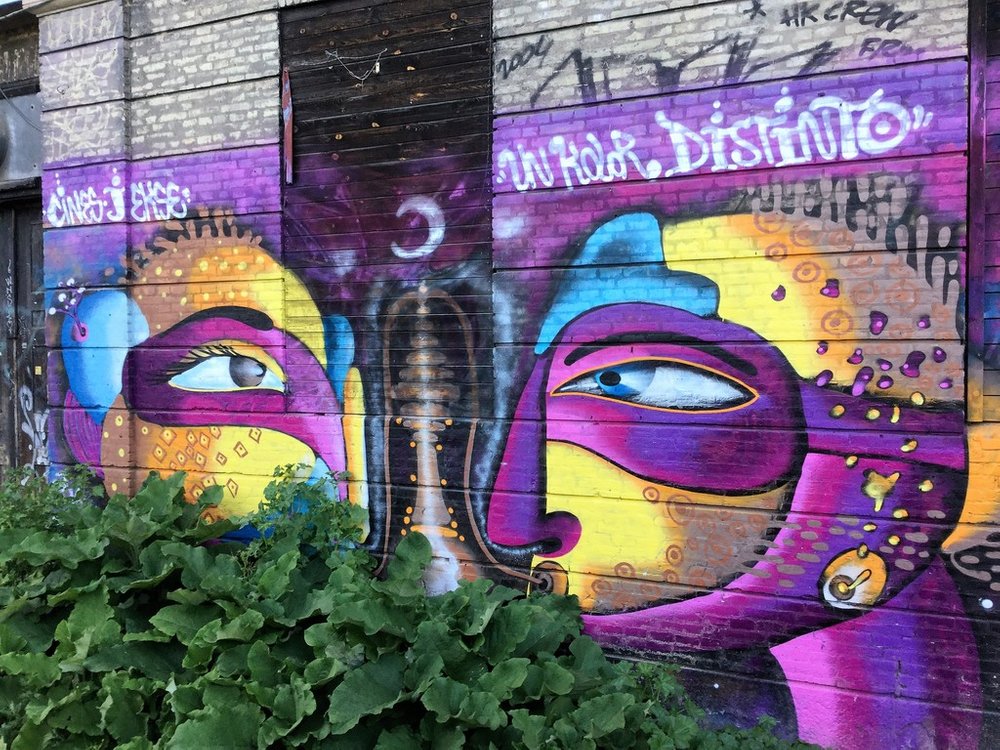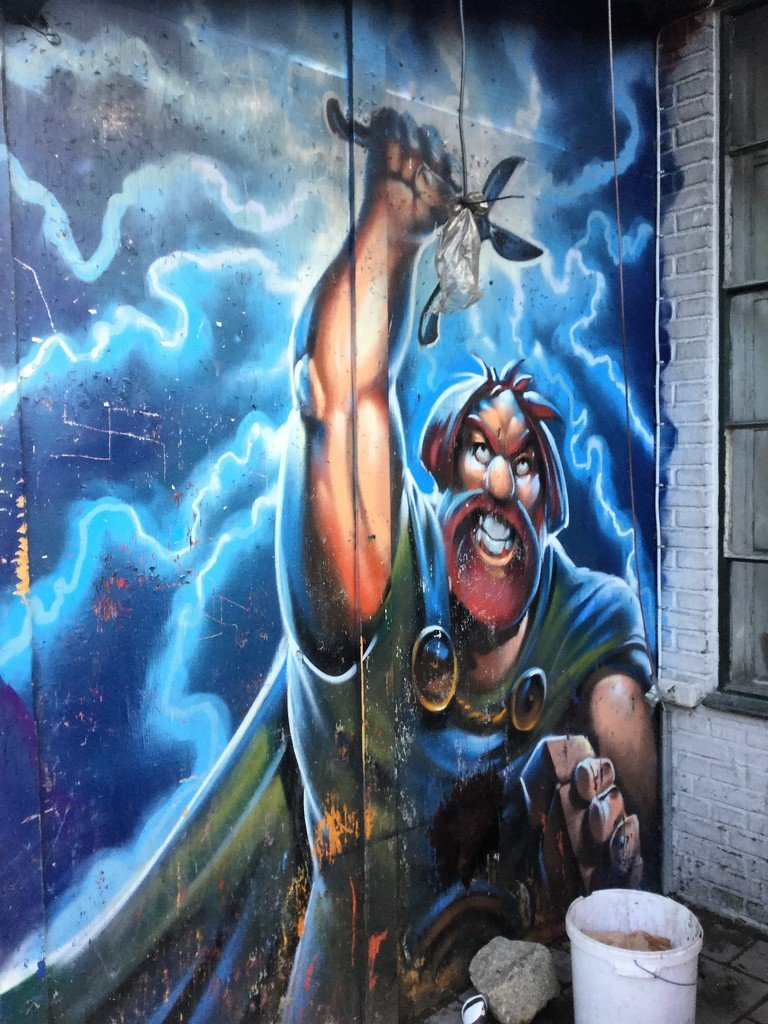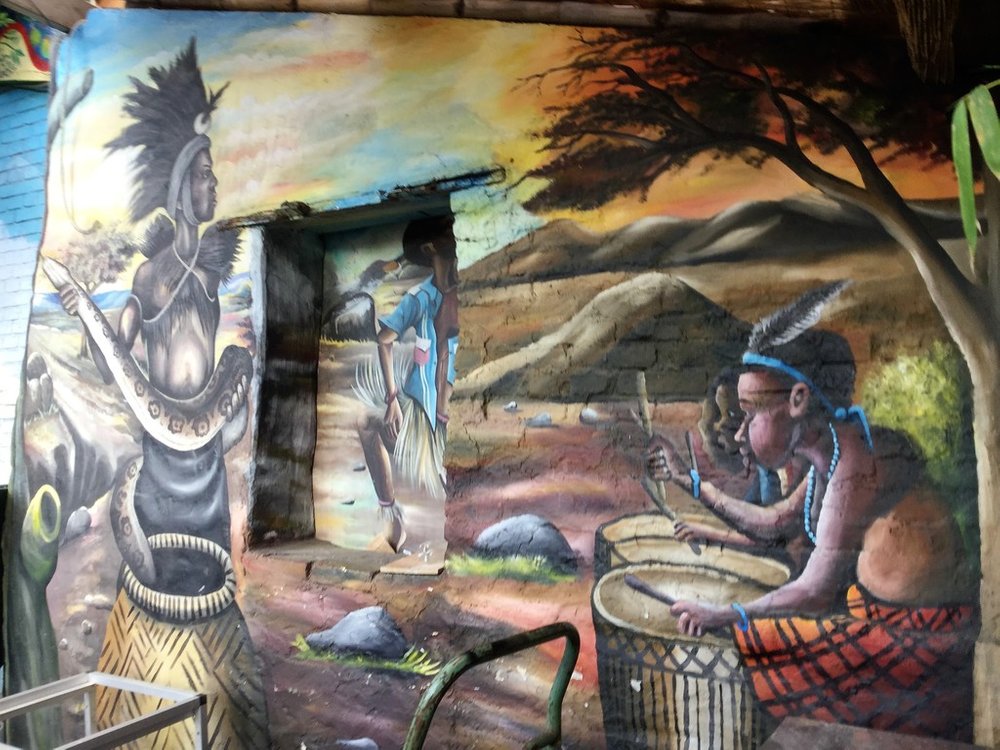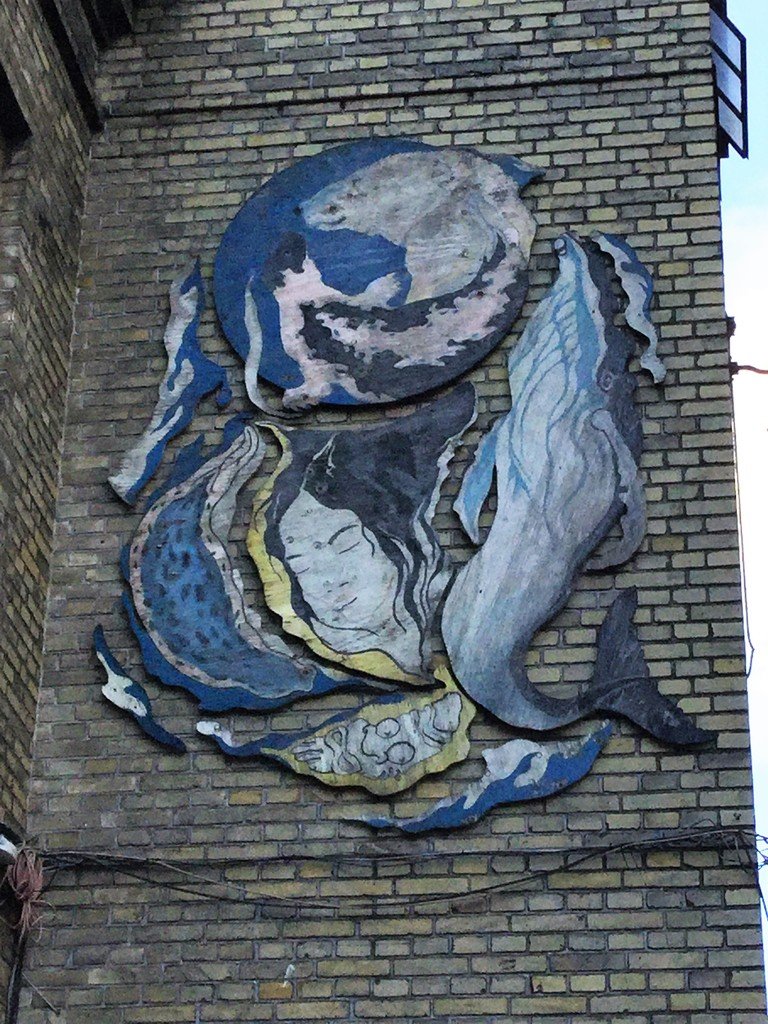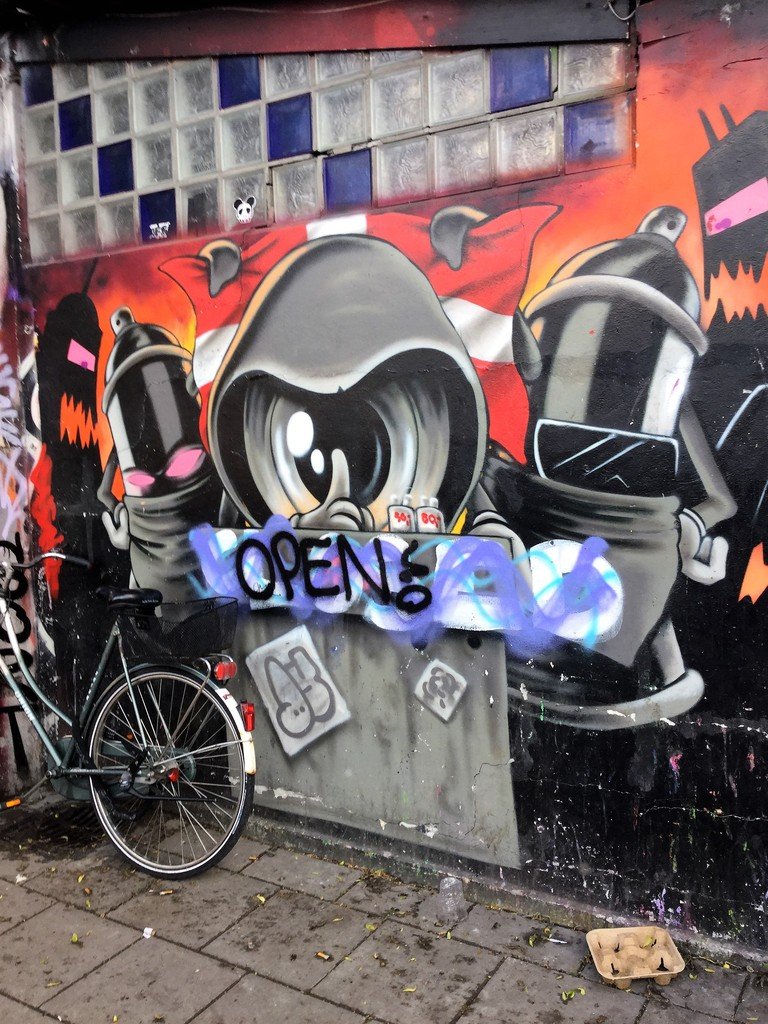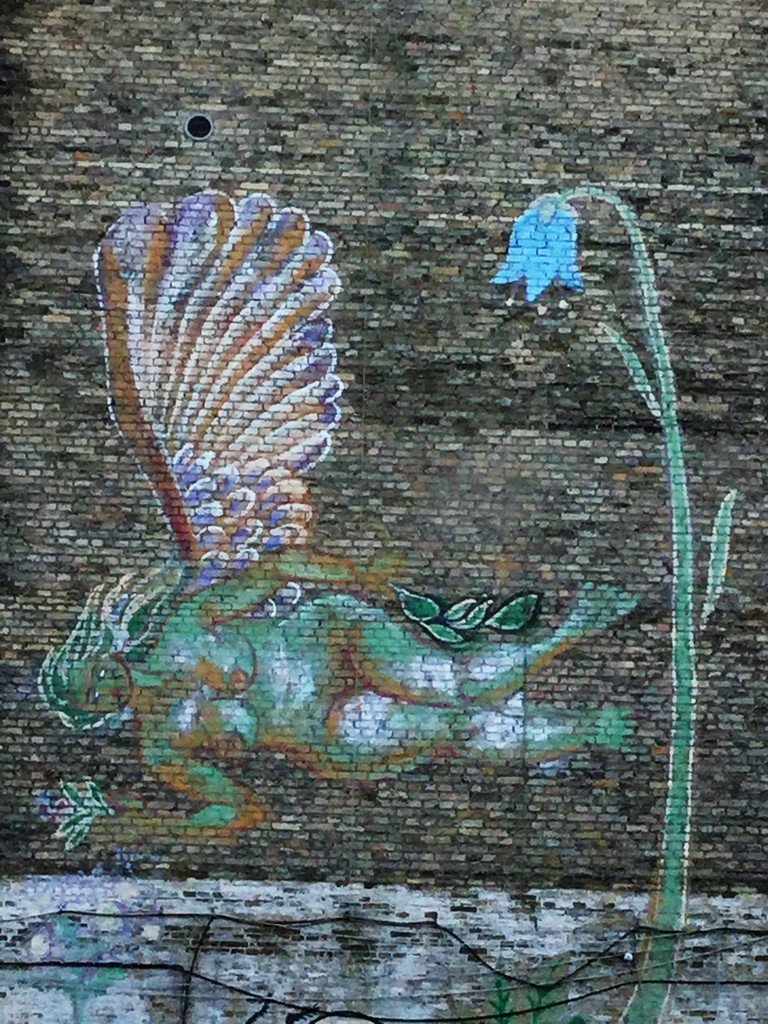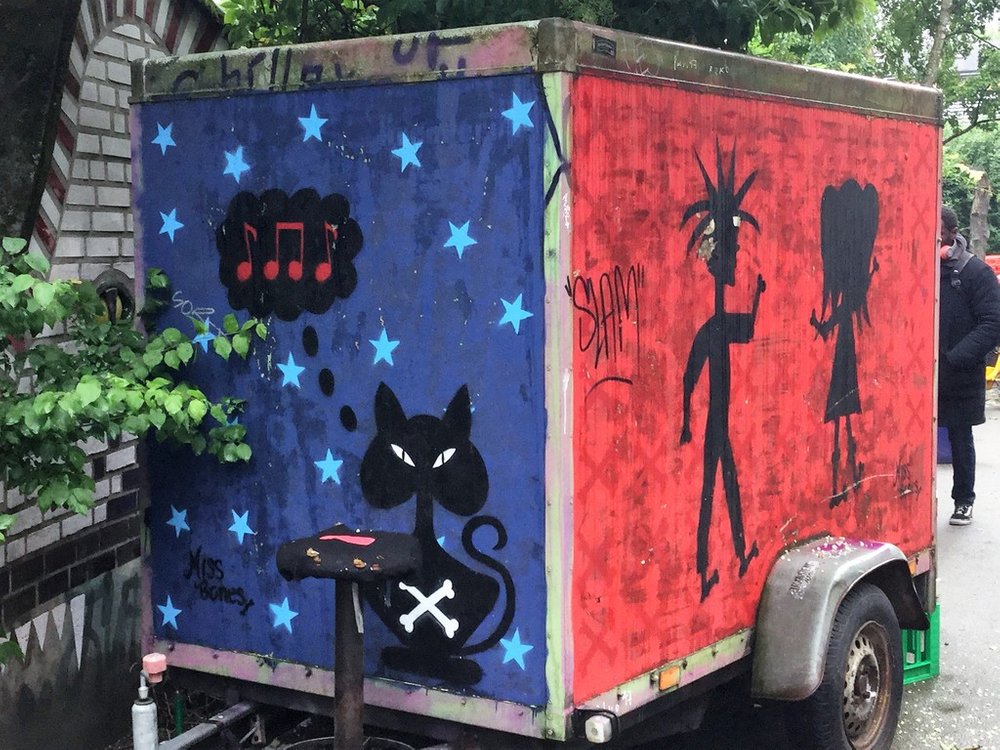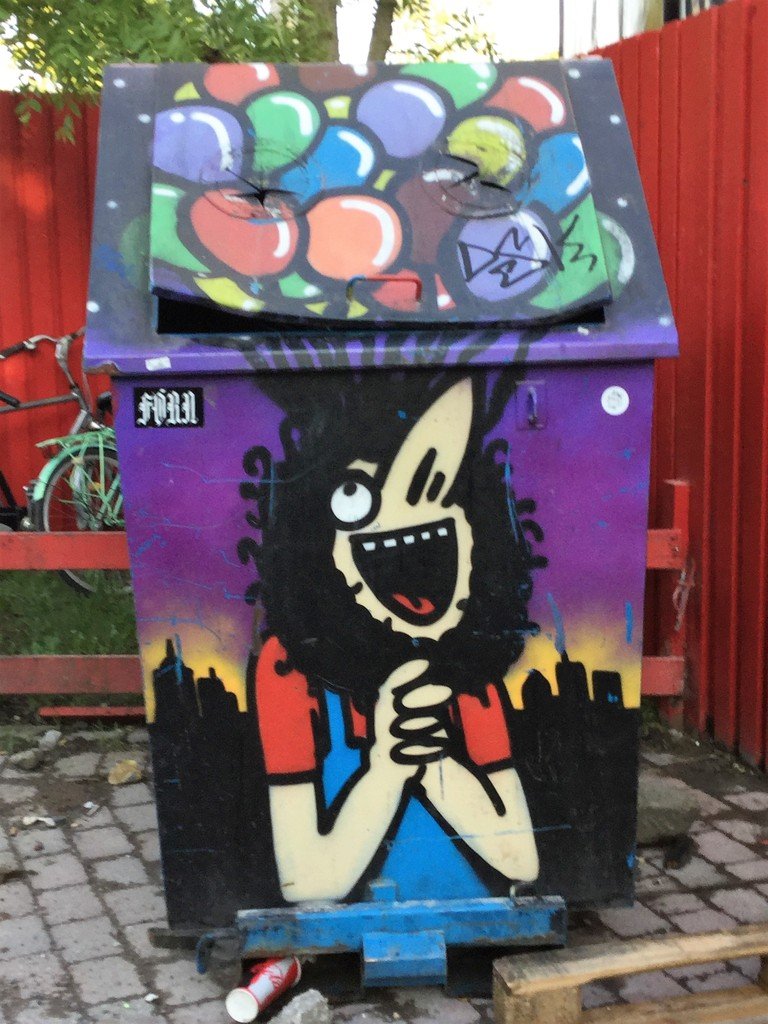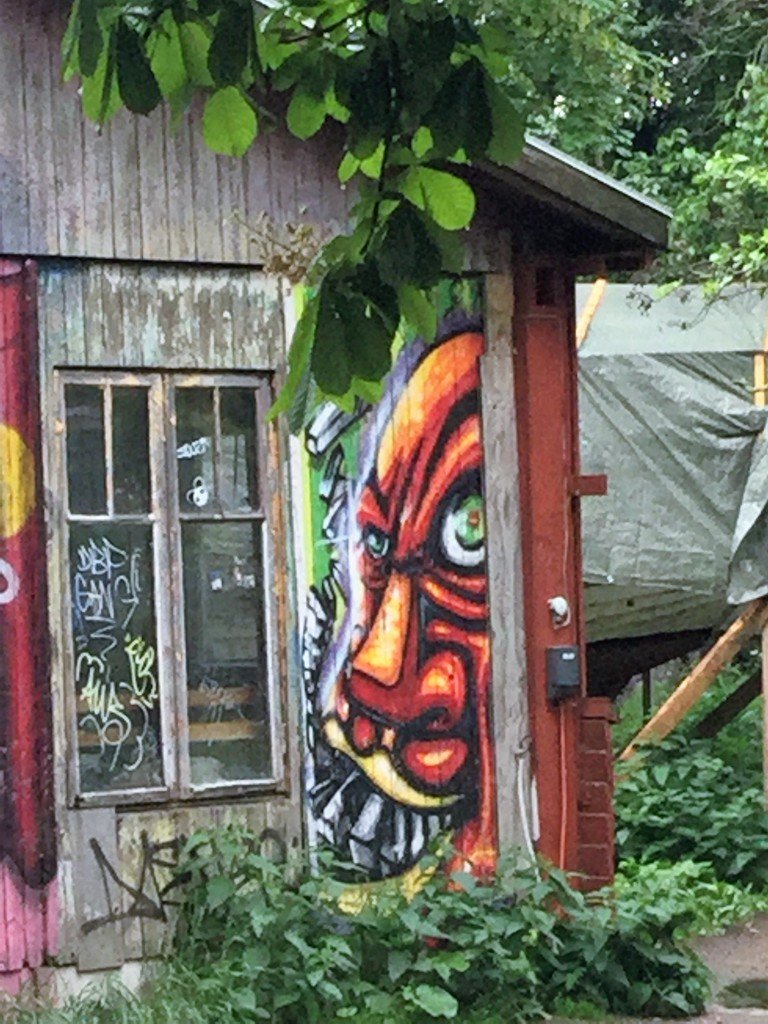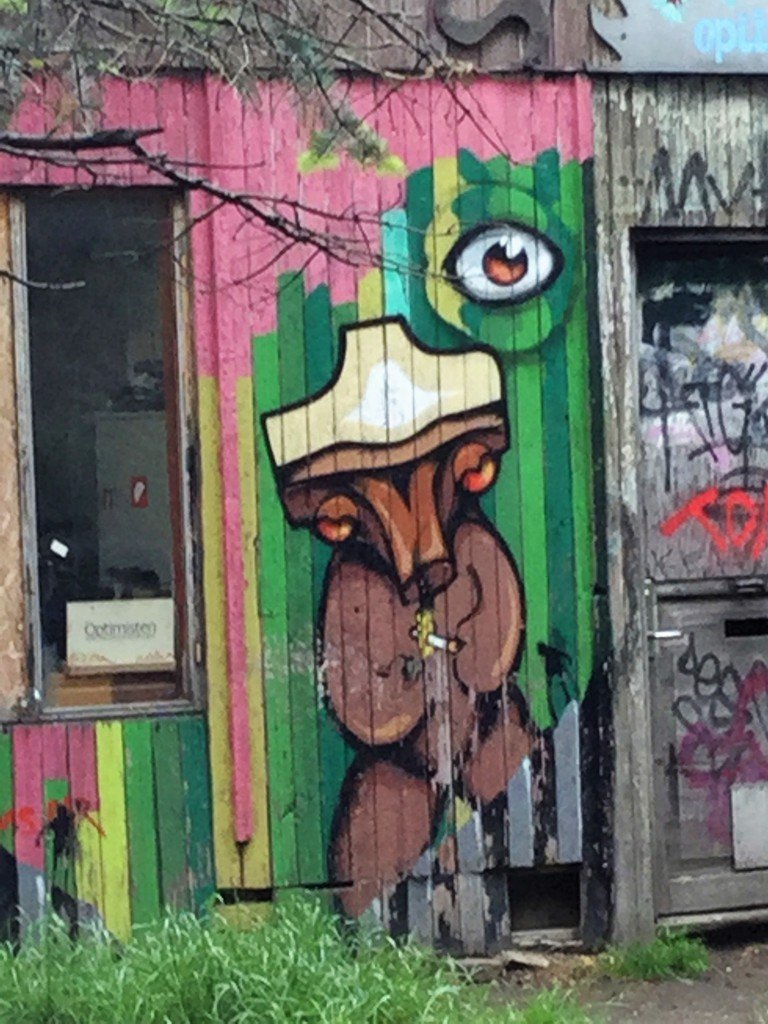 After the beer we invited our friend and host to eat something. It was delicious! Thai food!! Just like we loved to eat it in Thailand.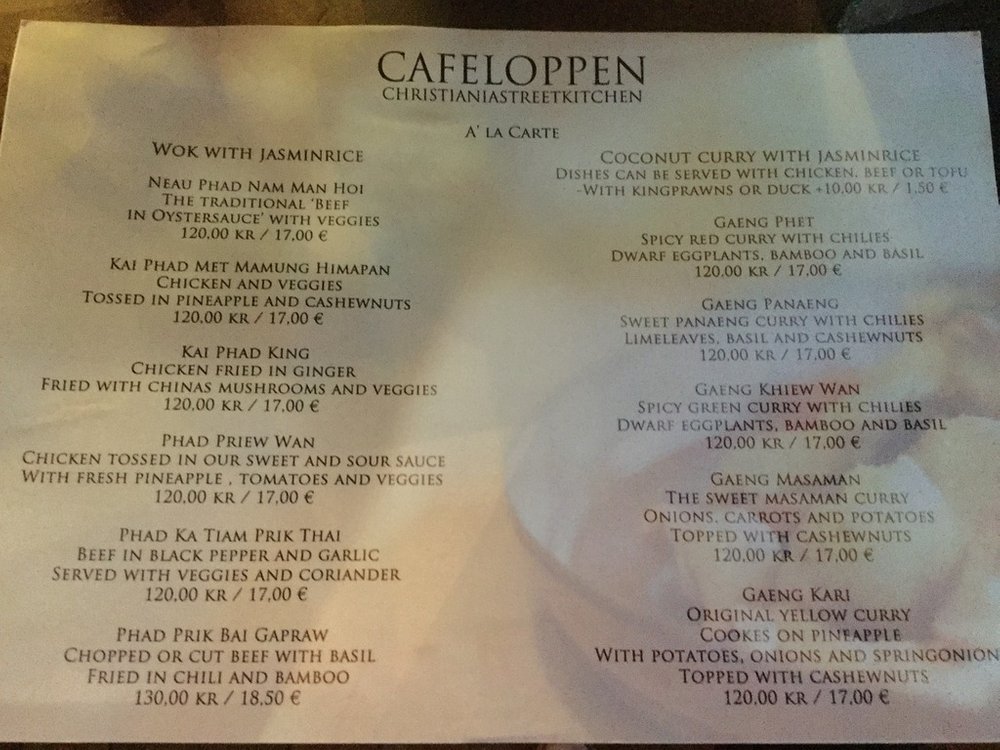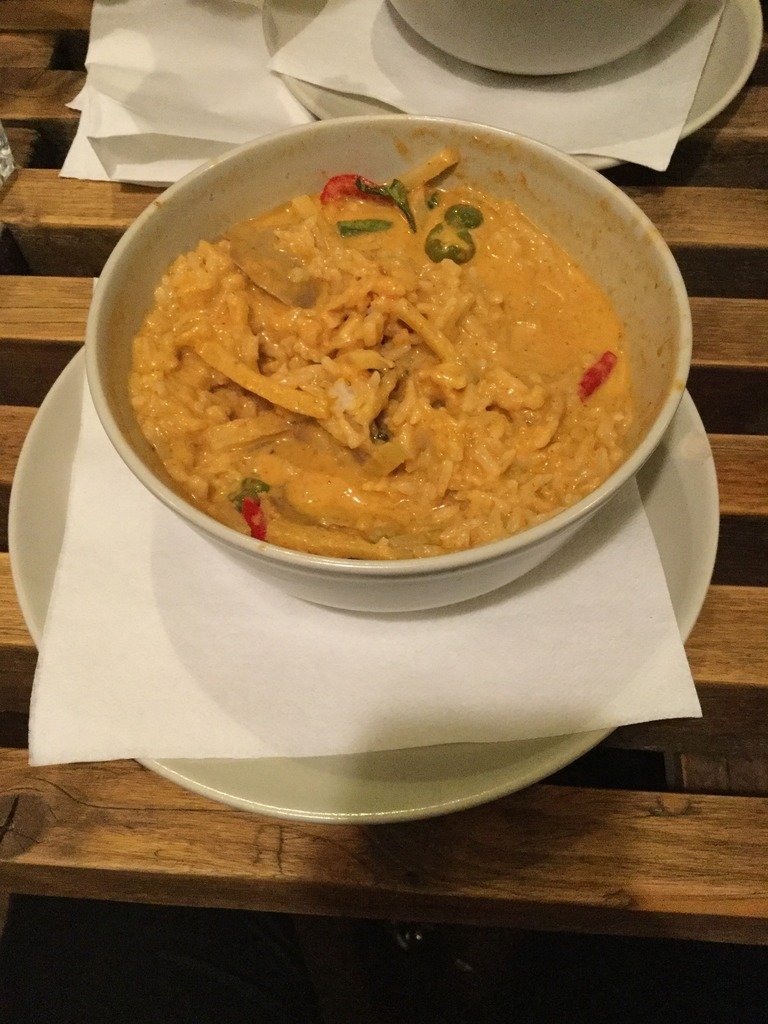 I love how people in this community are so friendly and following not caring about what the government says. They live out their creativity and live from their own things totally independent, which is great I think.
Walking through the streets of this little town in the big town you could easily think you are somewhere in south east Asia haha. It started as a hippie action and is now a role model of peaceful and independent life, honoring the nature at the same time. - It has become a big tourist attraction in Copenhagen and therefor I hope the government will continue to tolerate it.
But now back to reality, as you can see exiting the area ;)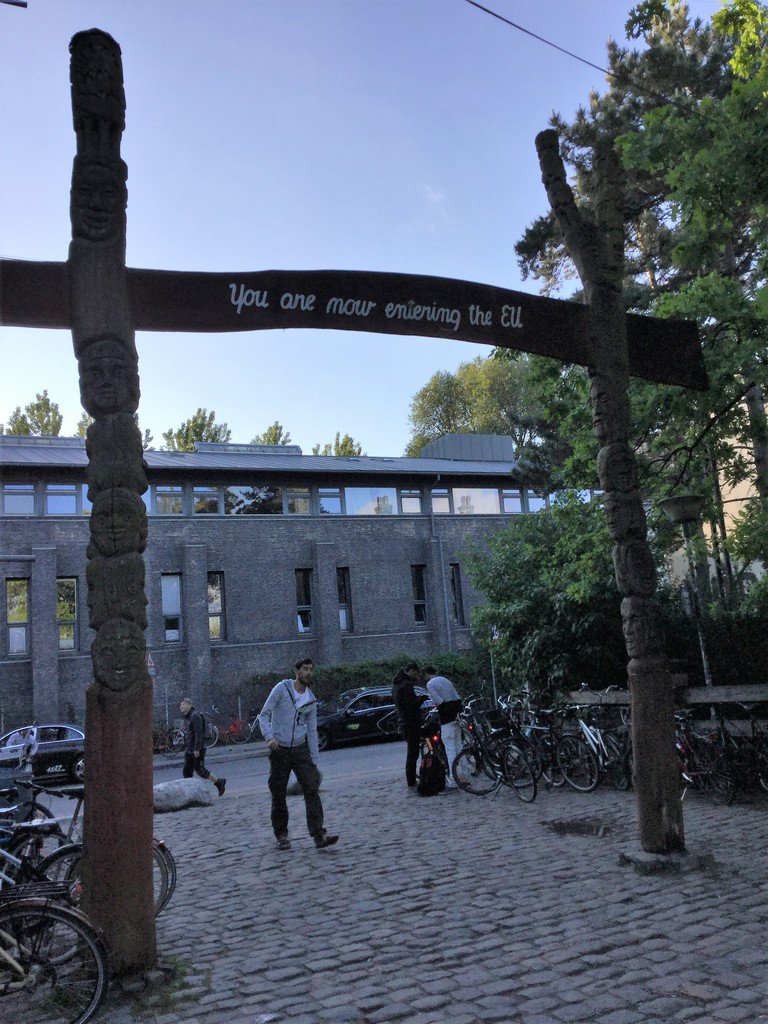 As always I hope you enjoyed reading my post and I am grateful for every Upvote, Resteem and Comment, as you are supporting my travels with it!!