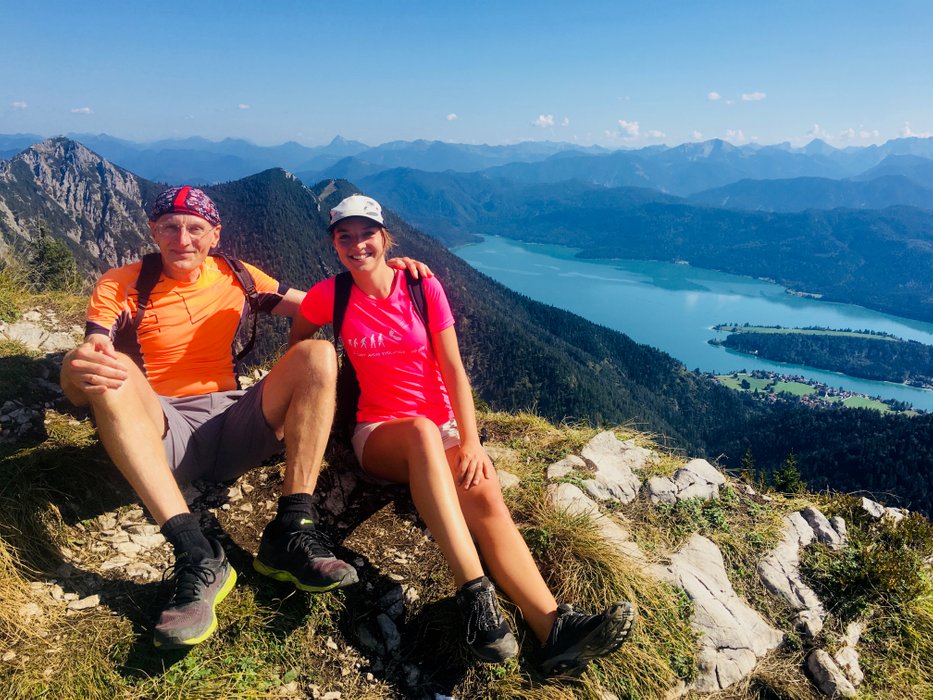 It will be the last summer day he said, its a perfect day for hiking he said - And he was right!!
When @freiheit50 wrote me a message a few days ago asking me if I want to take a hike with him this week I just couldn't say no! And I was really excited about it.
So in the morning he picked me up at home and we drove to the Walchensee lake to start our trip from there.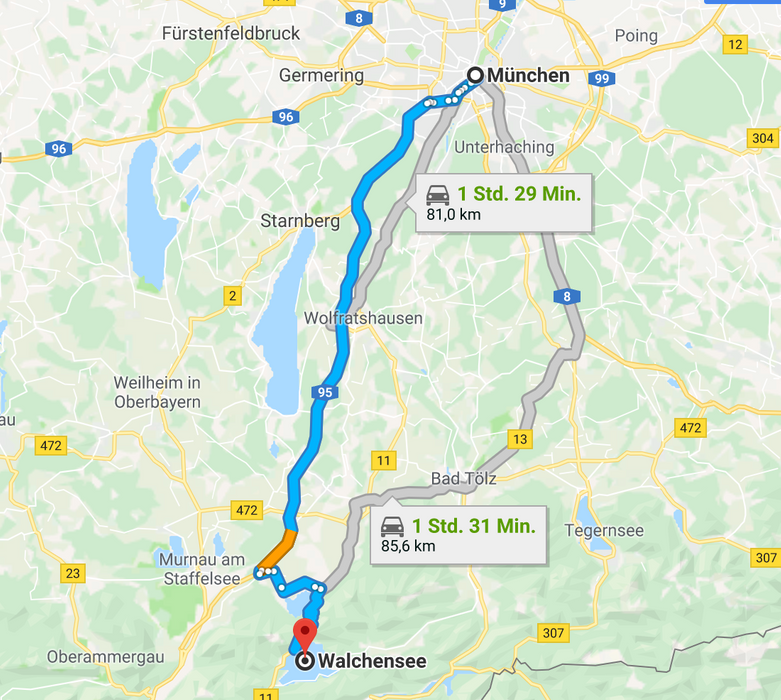 There we parked the car directly close to the lake and started our trip. The goal was to get up to Heimgartenhütte first, do a break there and then go on crossing till Herzogstand from where we would go back down again.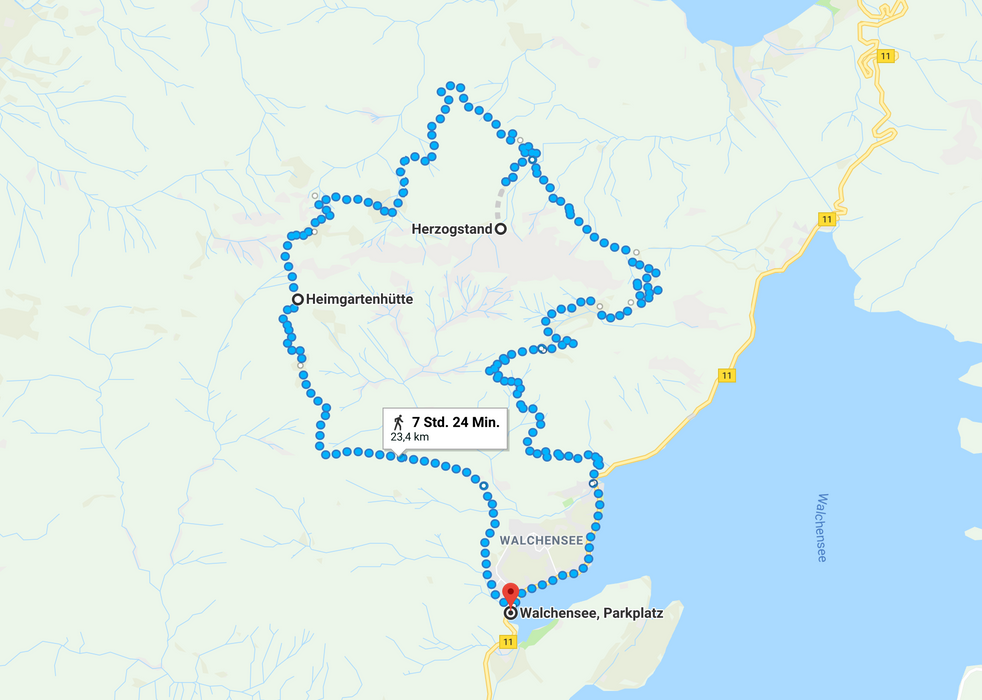 Right now I see that google maps says its 7 1/2 hrs haha, we actually did it in 5 1/2.. anyways. So we started walking along the river at first and went soon straight up about 3 hrs to get to our first stop.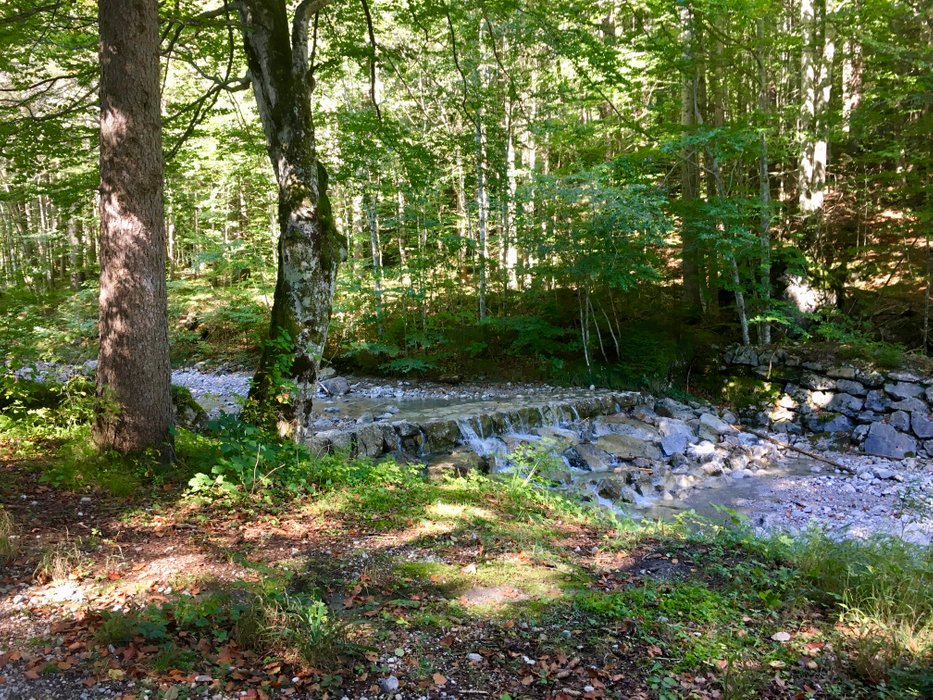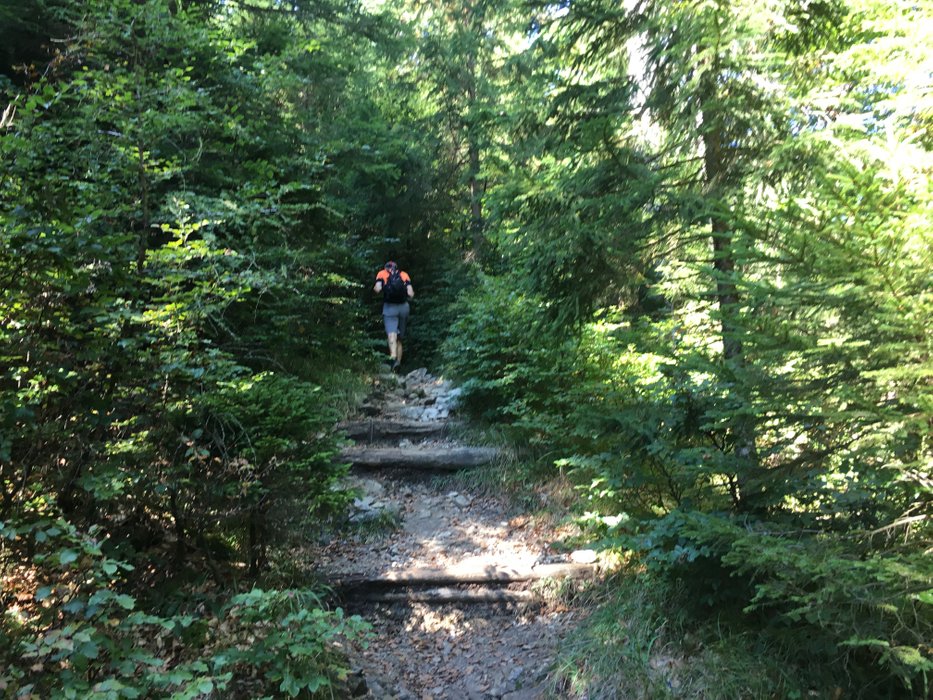 Soon we had a great view towards the lake and the alps in the back! Just stunning!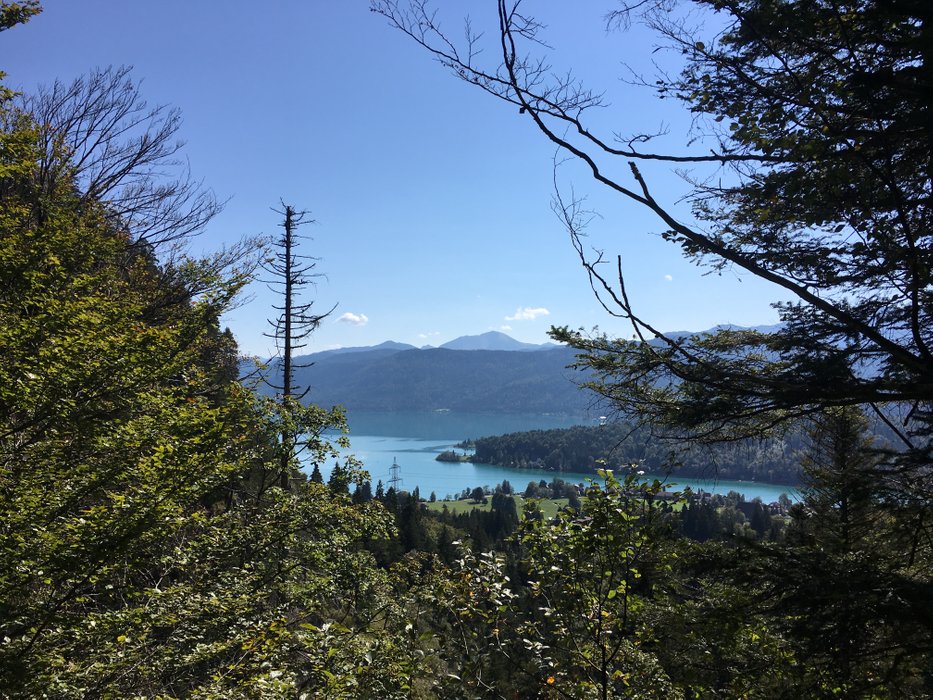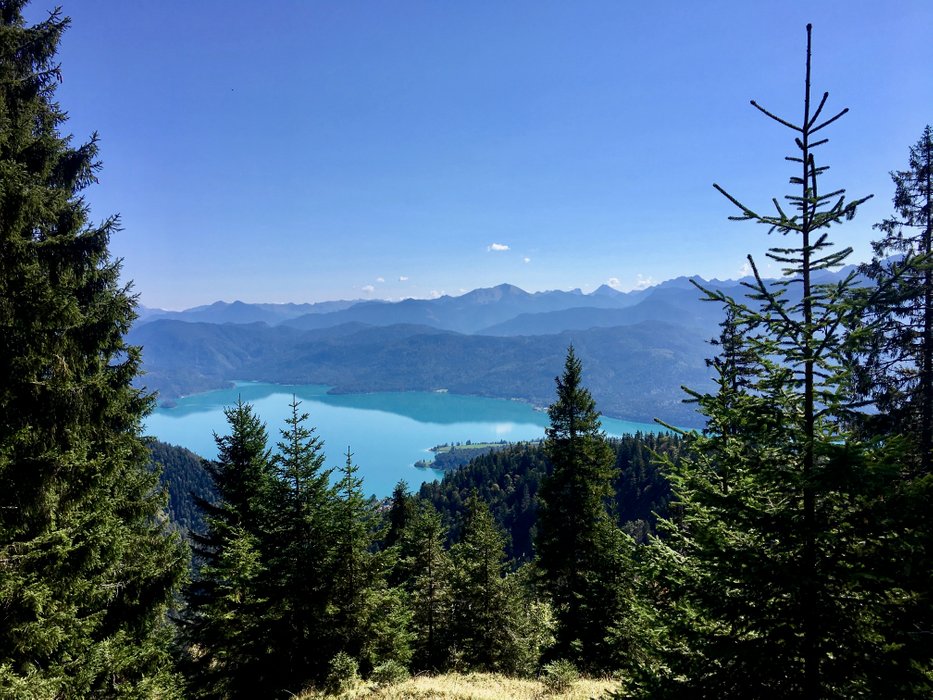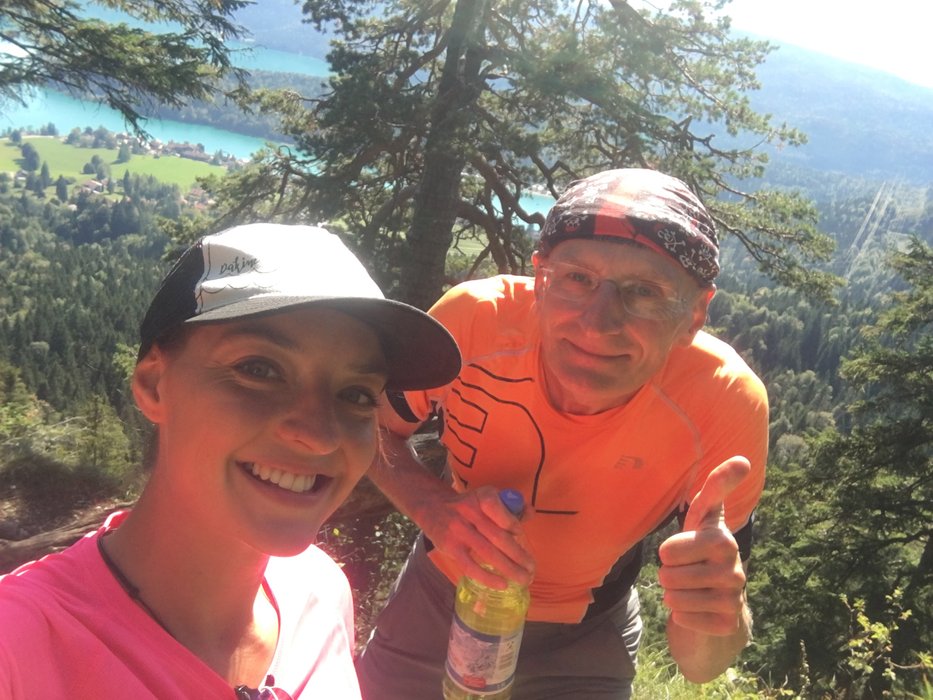 Of course @freiheit50 is way fitter than I am haha so he had to wait for me a few times.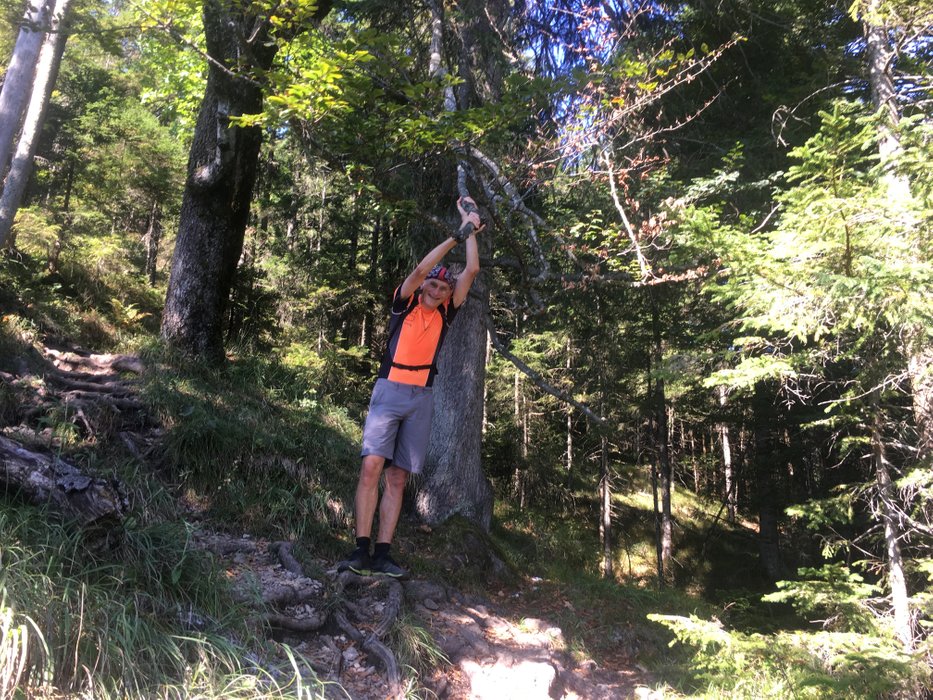 After about 1,5 hrs going up it got a bit flat and we got to an open space where we did our first break enjoying the view and having a little second breakfast.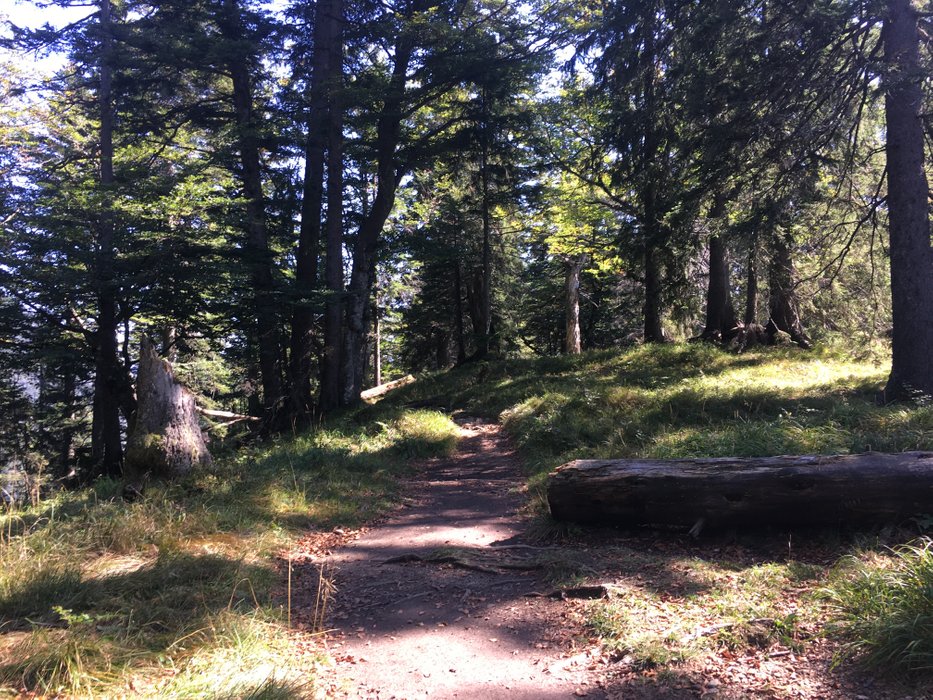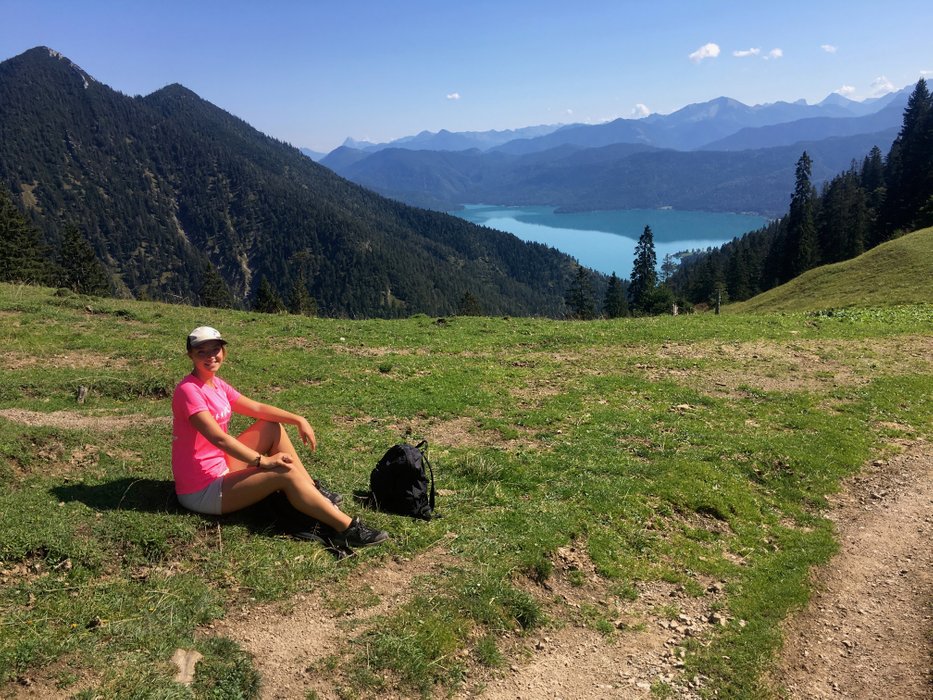 Basically I needed that break to save some straight and motivation for the toughest part going up the last hill for another our before having lunch with a incredible view.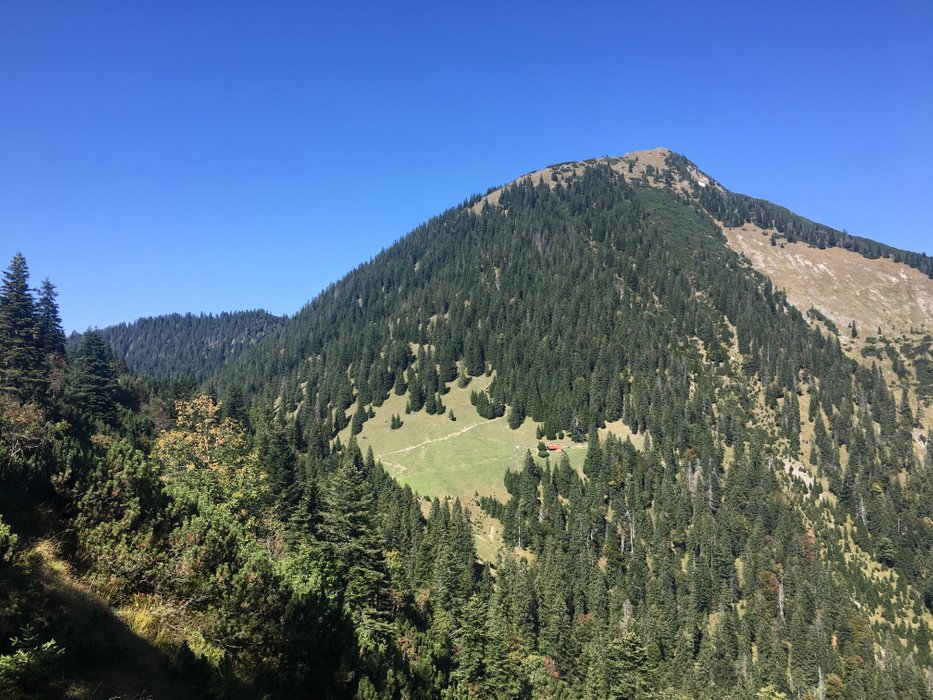 I'm not gonna lie. I had to fight a bit to get up there but then finally, the Heimgartenhütte was close, and the view still incredible!!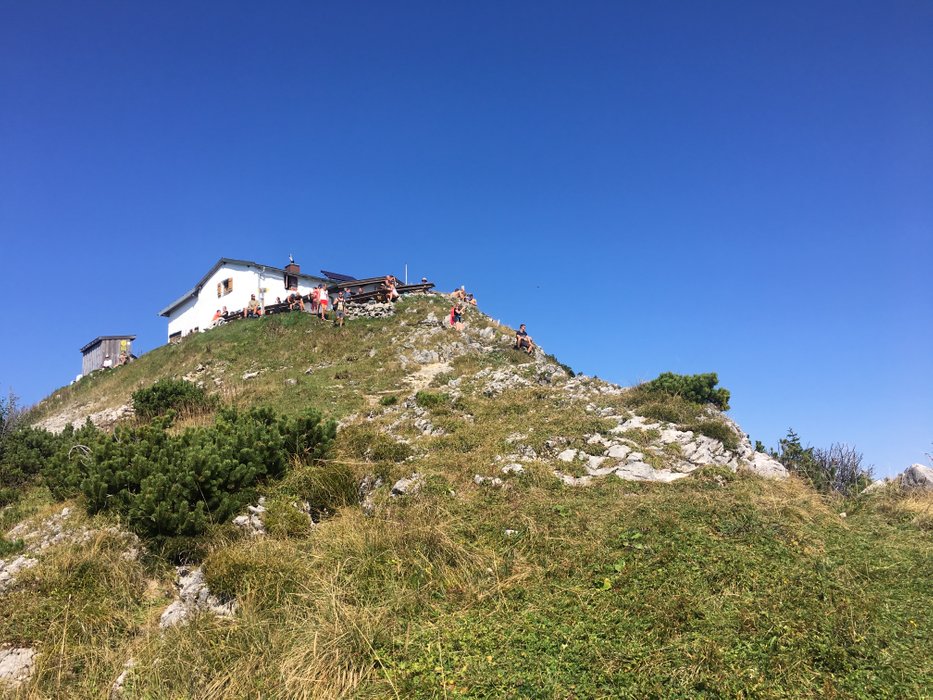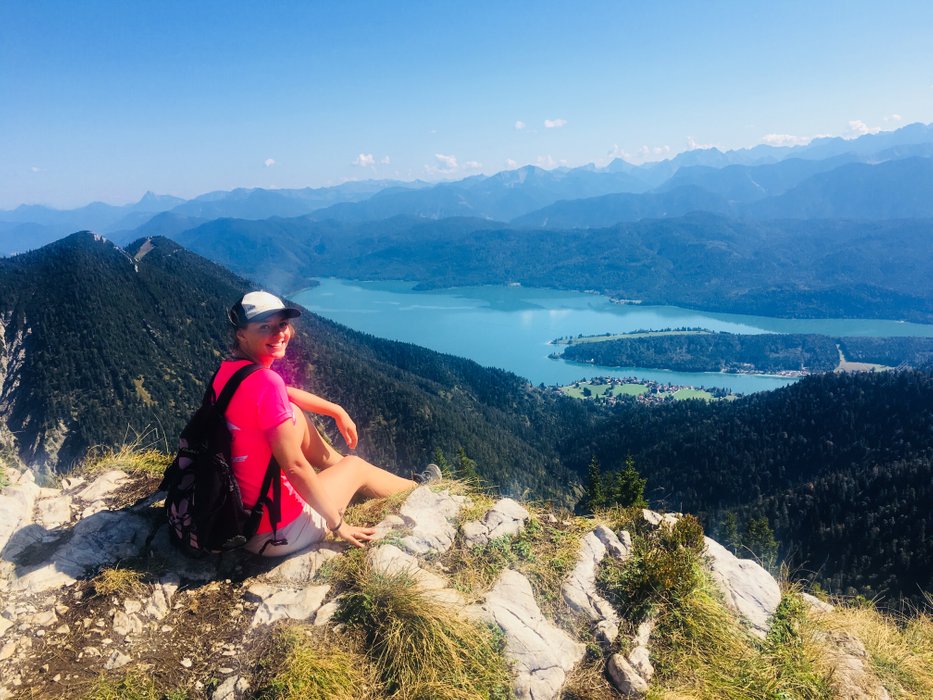 Arriving up there we ordered something to drink and of course "Kaiserschmarrn" - a german sweet dish, for lunch!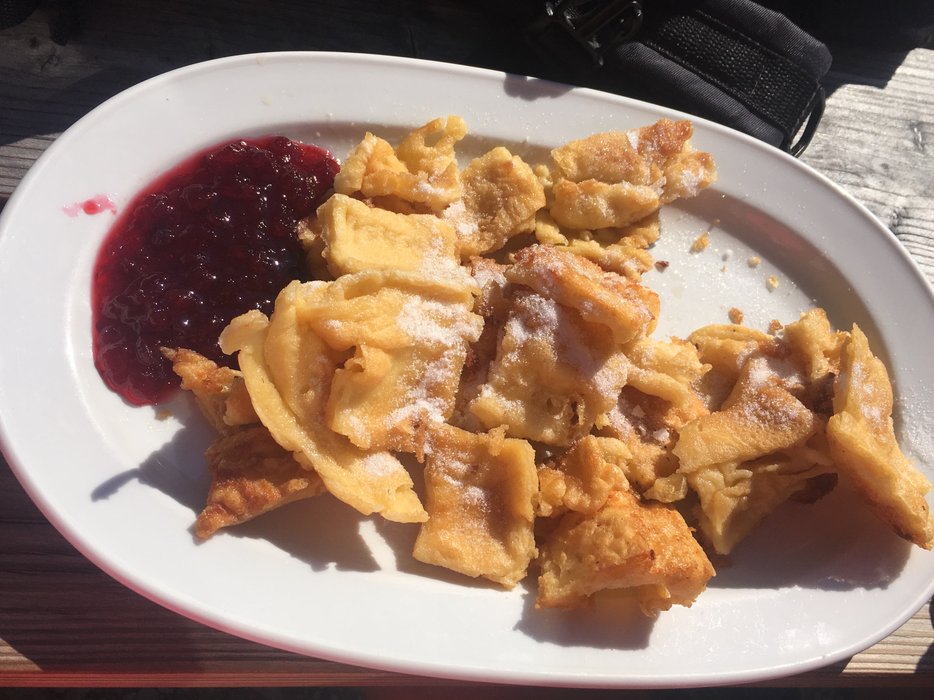 The weather was just perfect. We enjoyed the sun for about half 30 min and got all set for the next part.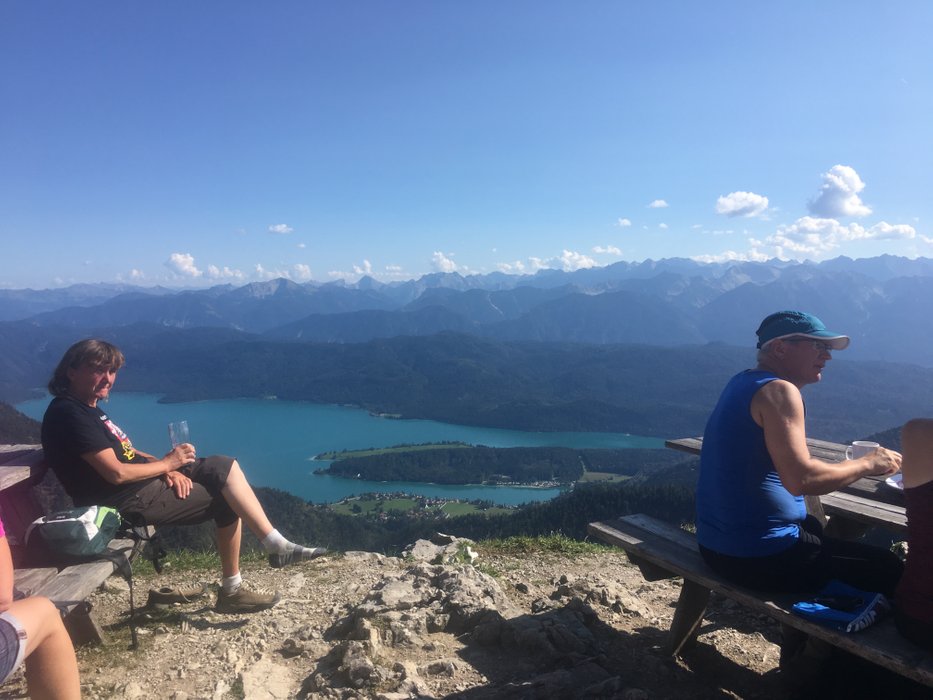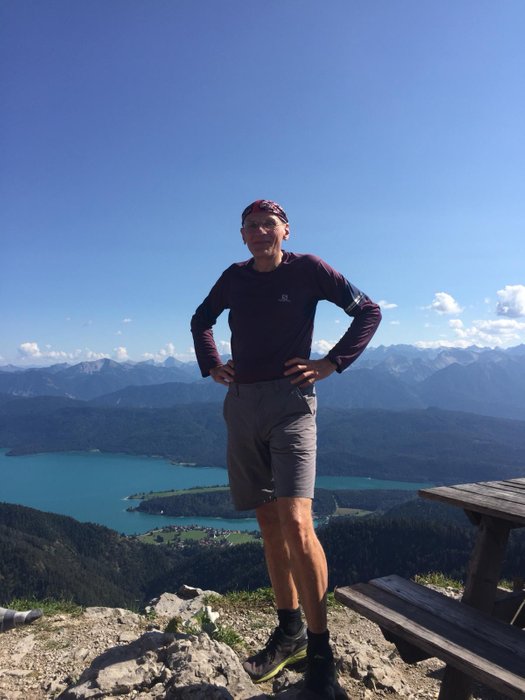 From here it was just another 10 minutes to the peak of the mountain.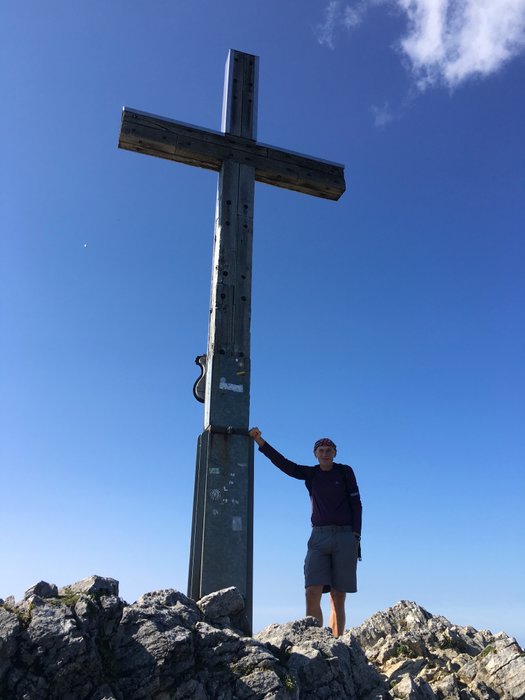 From here we had the best view! We could see Munich in the back, several lakes, the Loisach river, of course the alps and so on.

From here we also started our second part of the hike crossing from Heimgarten till the Herzogstand.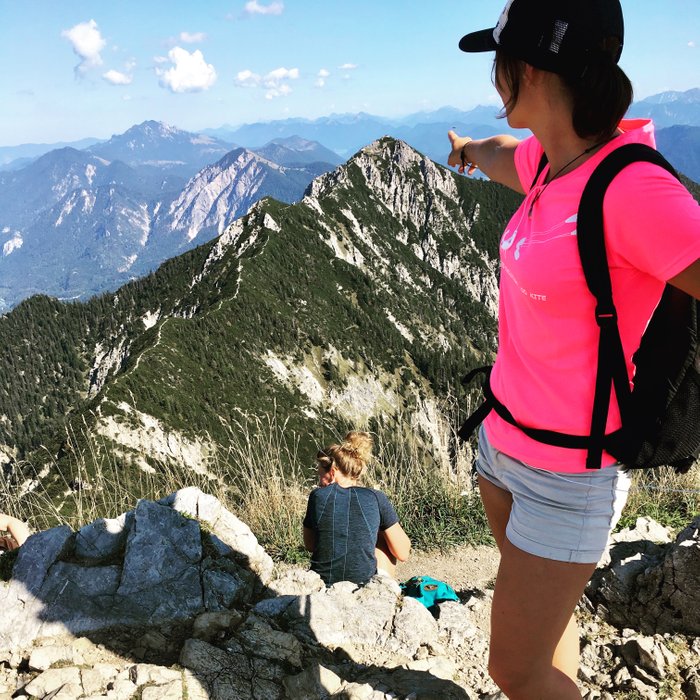 Now the walk was much more easy, it got sunnier but also a bit tricky at some parts.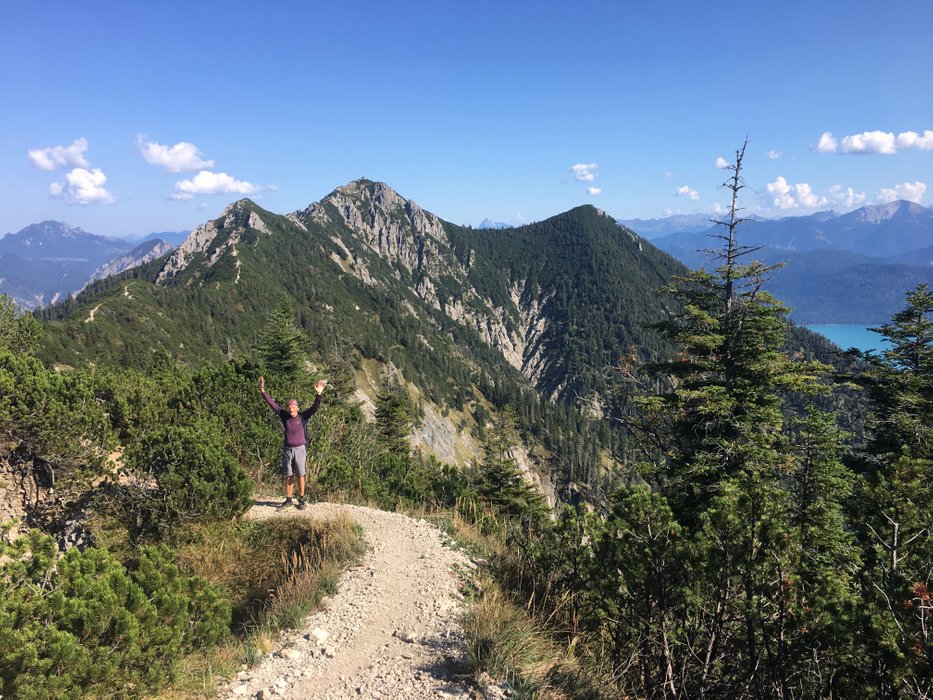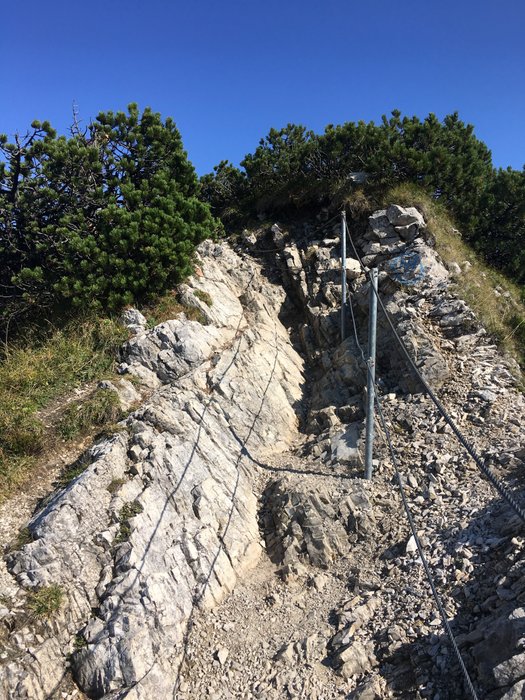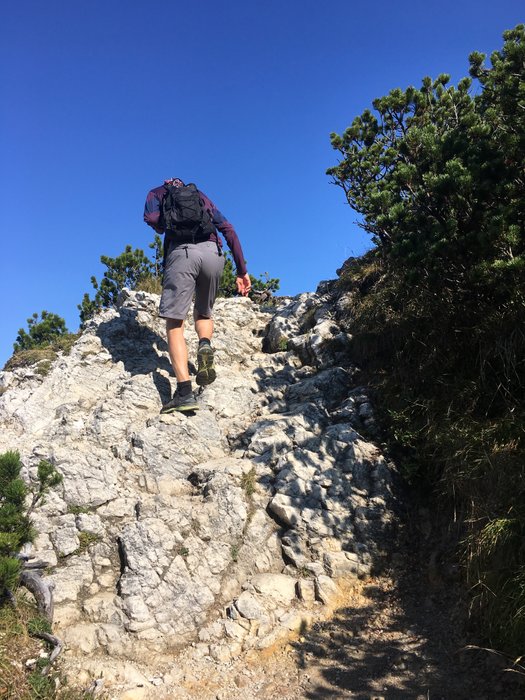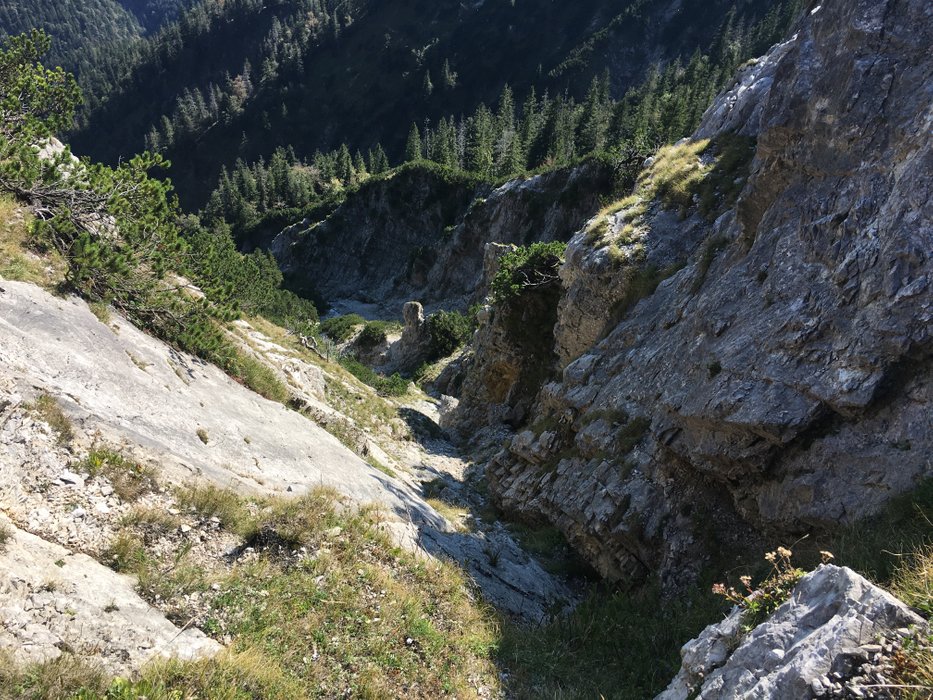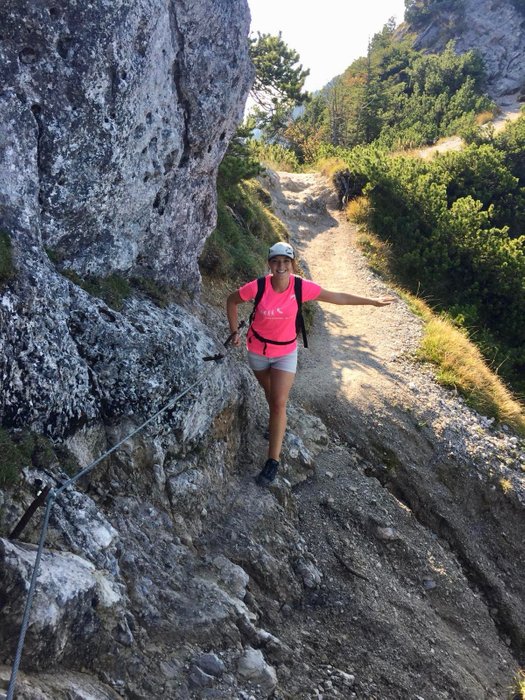 After 4 hrs walking my feet needed some medical attention haha so at the Herzogstand we did a last break taping them.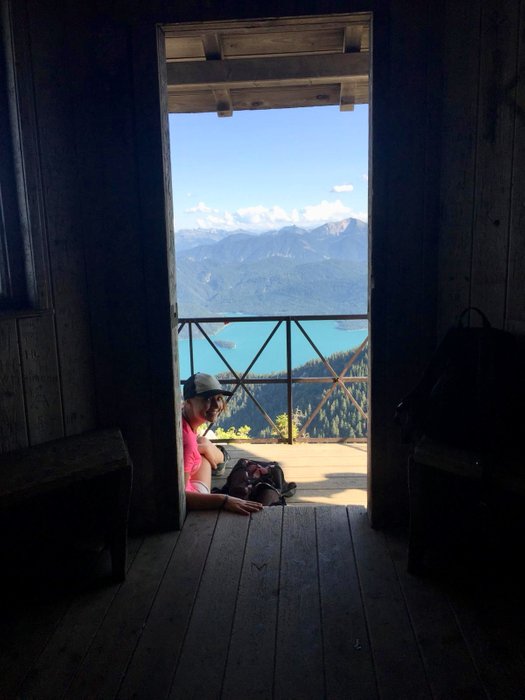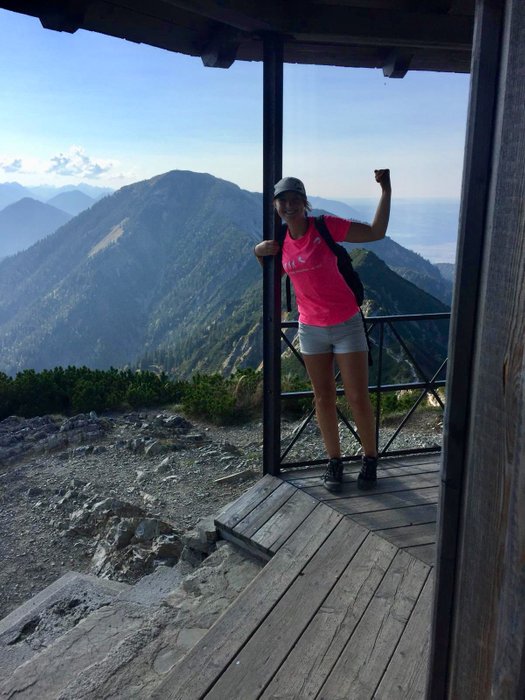 From there we walked down looking forward to a nice cold, well deserved bath in the lake.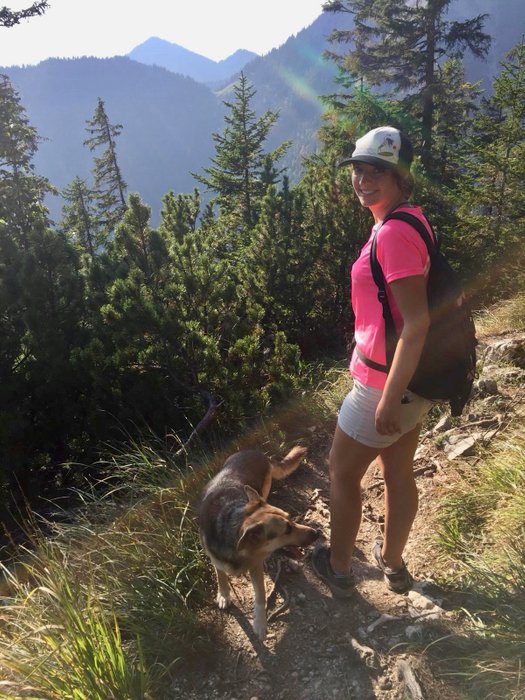 The downhill part was the easiest and thats because we went really fast and I got a little bit too excited for my swim.. so I fell and hurt my foot. Anyways, I am still able to walk haha and of course we still went for a little refreshment to finish this perfect sunny day!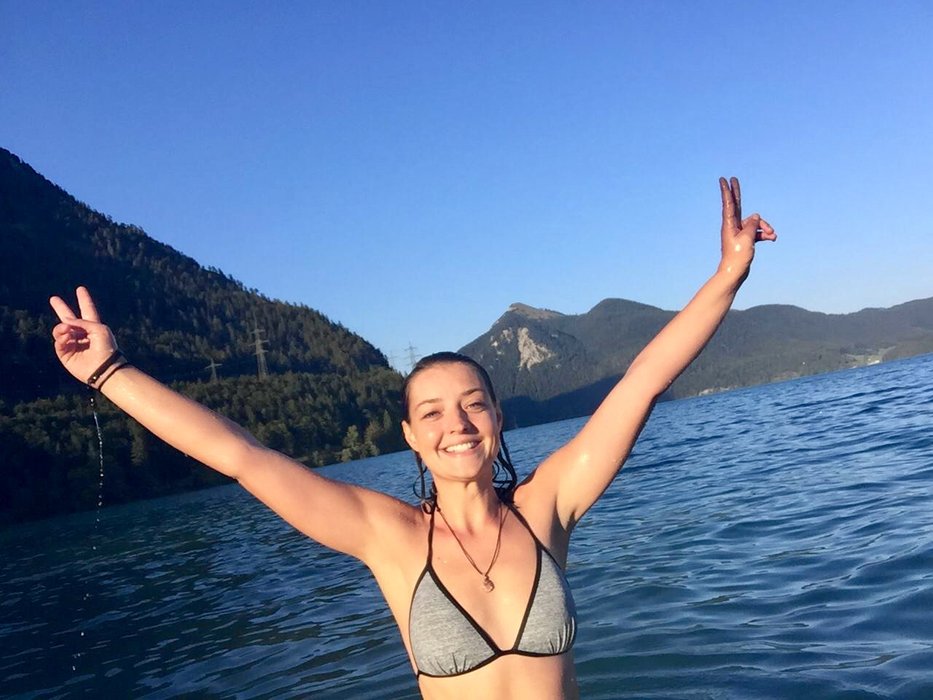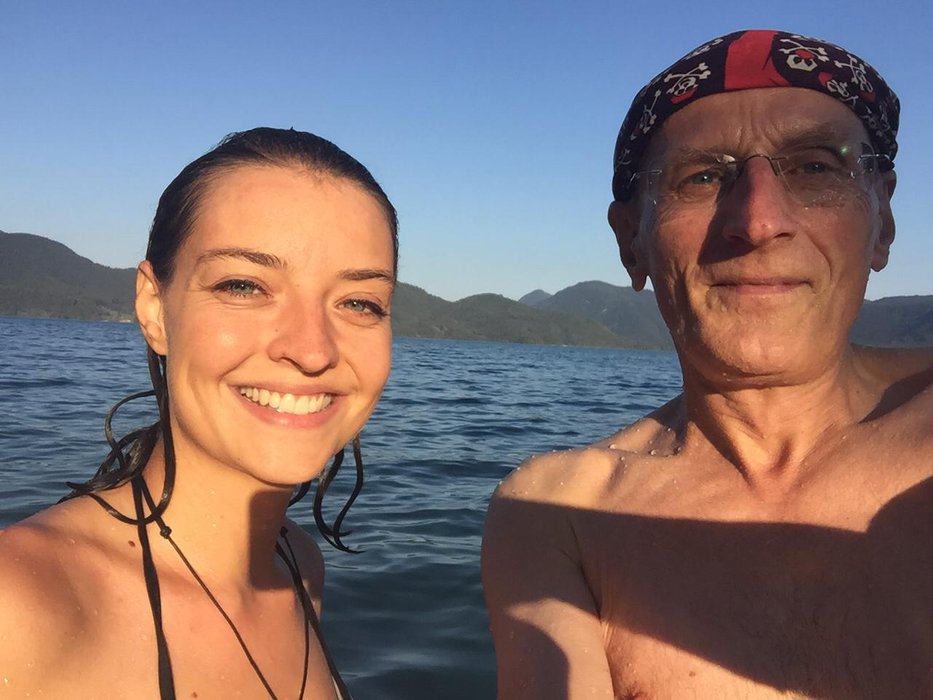 We had a wonderful day in the alps! Nothing could have been better so I say a big THANK YOU to @freiheit50 for having that idea and take me with him to this hike! - I had a lot of fun :)
I am already looking forward to the next one ;) - Here the GPS resume of the hiking day.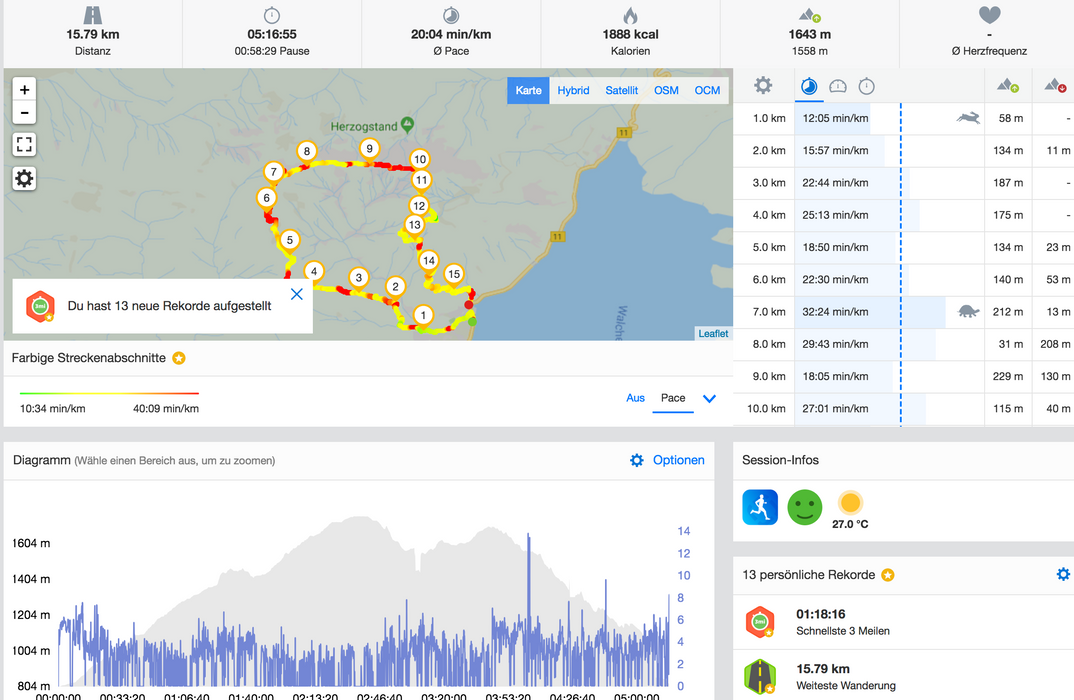 Cheers,
Liz