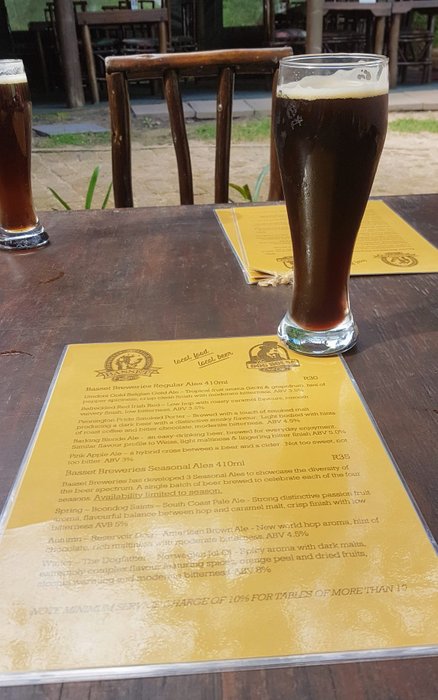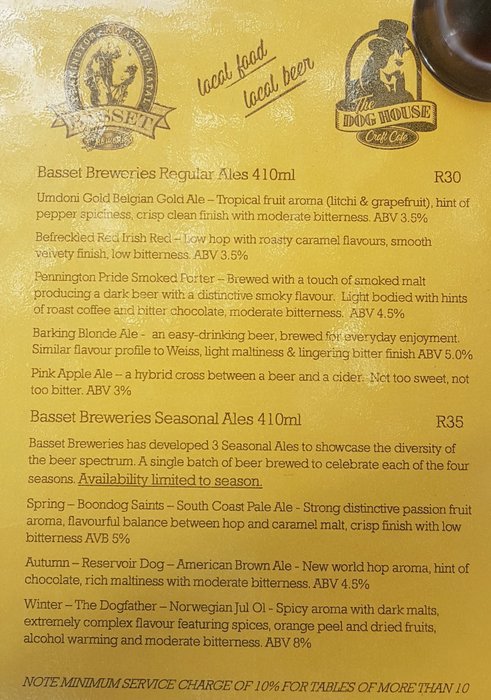 I shared our visit to the Doghouse Craft Cafe in my #wednesdaywalk post this week when @rynow pointed me to @detlev's #beersaturday.
Thank you to both gentlemen for showing me the way to Beer Saturday!
The Doghouse Craft Cafe not only serves delicious meals and wood-fired pizzas, but this also is where one finds the taproom of Bassett Breweries which is making a name for themselves in the local craft beer industry here in South Africa.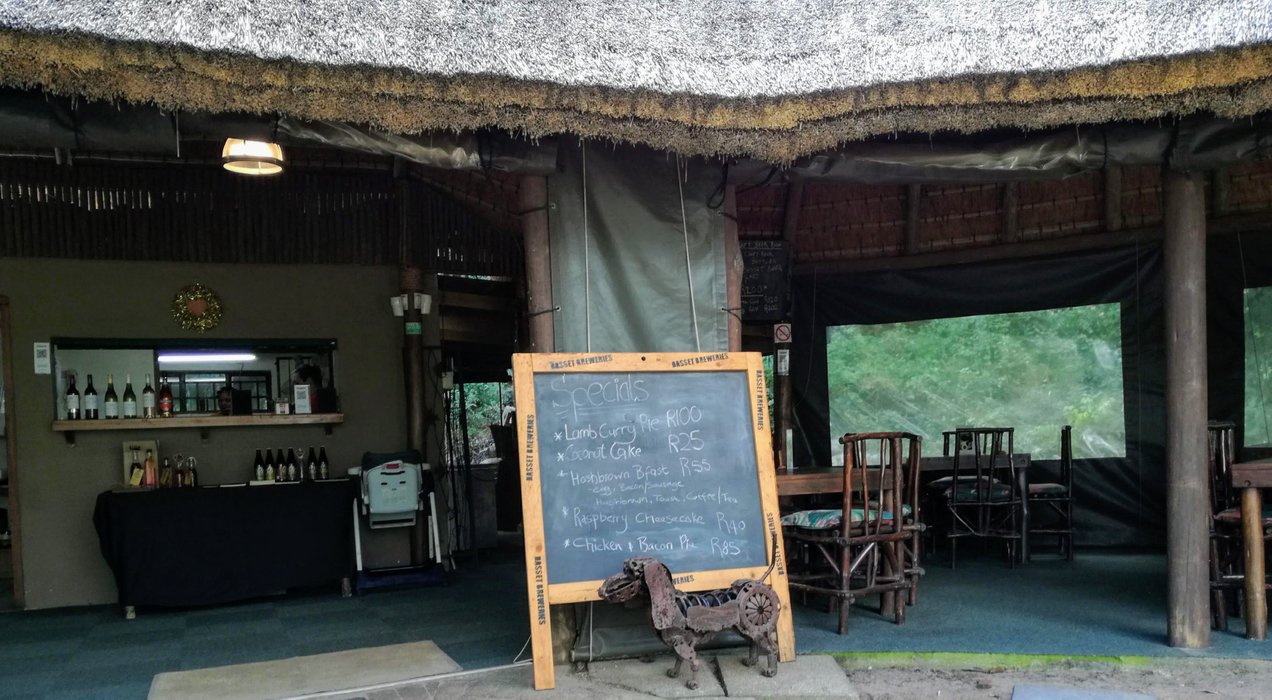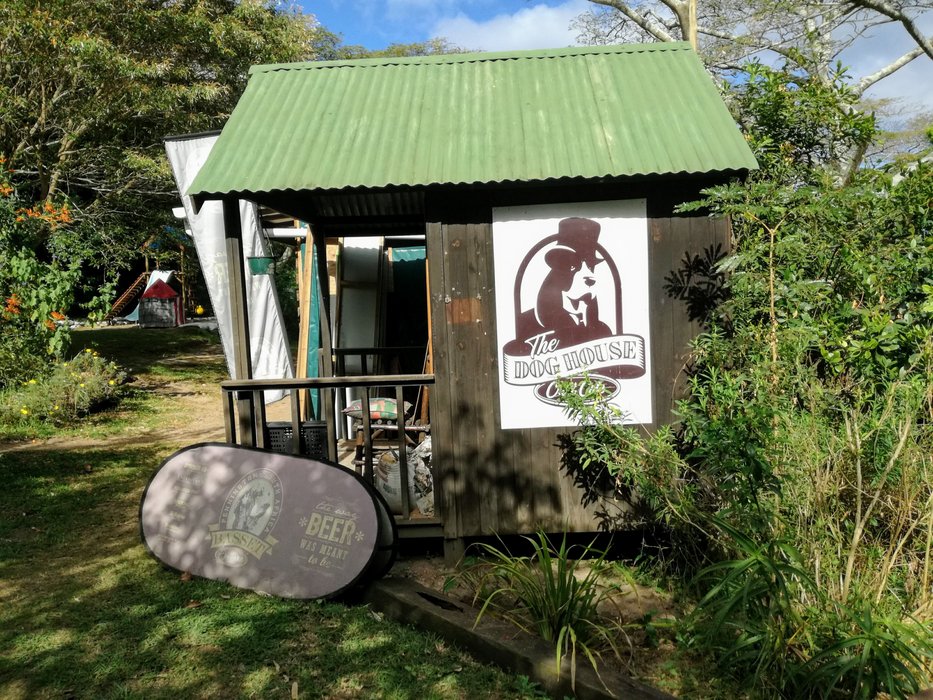 There's a lovely kiddies play area and a pet friendly beer garden - pets have to be on leash though; plus nature trails and two bass dams in the beautiful Yellowwood Private Nature Reserve.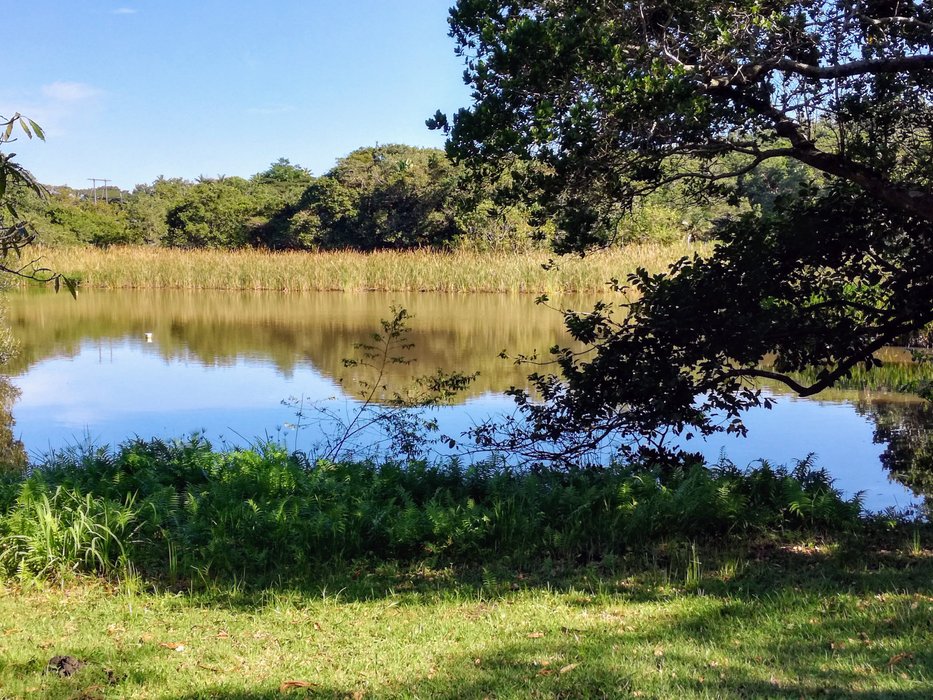 Bassett Breweries is about an hour's drive from Durban down the South Coast of Kwazulu Natal in South Africa, on the outskirts of the picturesque little seaside town of Pennington.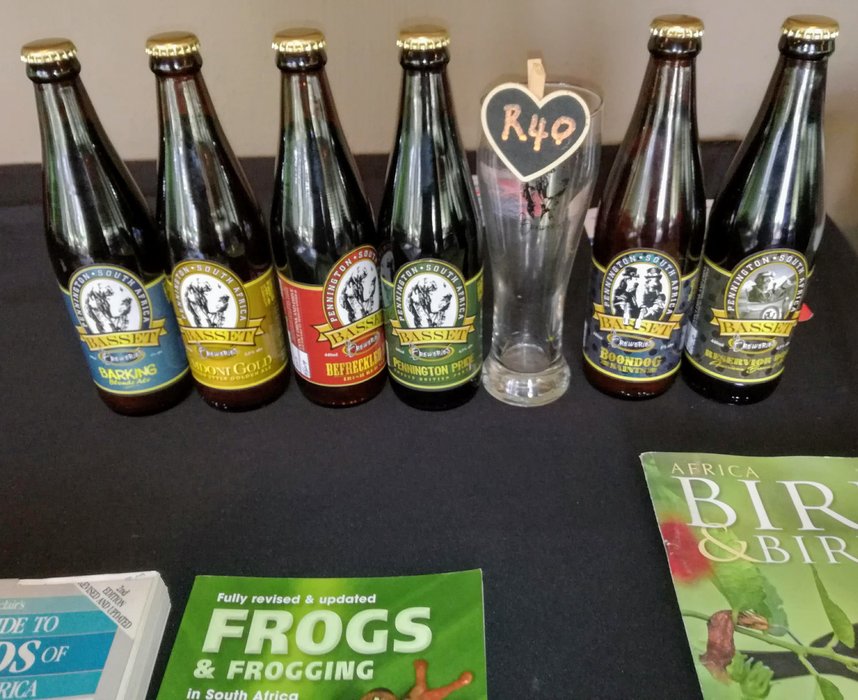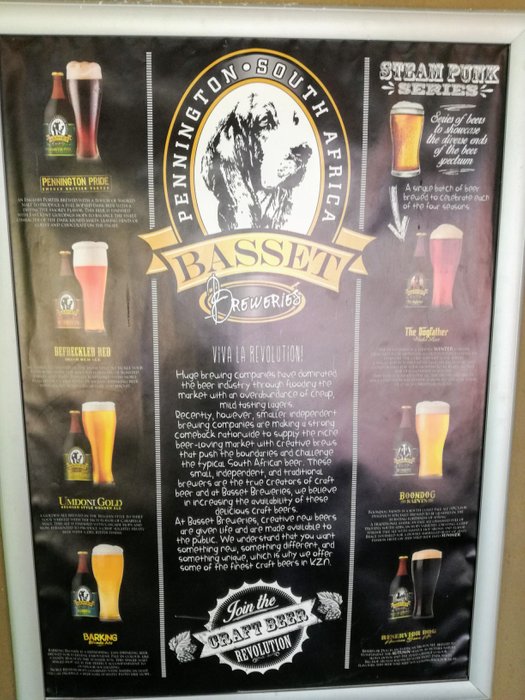 They produce four regular beers as well as batches of seasonal beers, description taken from SA-Venues.com:
Umdoni Gold (ABV 3.5%)
This golden ale is made using traditional Belgian methods, and is smooth and malty. It has tropical fruit undertones with hints of black pepper, and a clean finish.
Befreckled Red (ABV 3.5%)
This smooth amber ale is easy to drink and has a moreish aftertaste of caramel and biscuits. It is low on bitterness and hops, and has a light finish.
Pennington Pride (ABV 4.5%)
A dark English porter with a little smoked malt, this beer balances sweet and dark kilned malts to perfection. There are unmistakable hints of chocolate and coffee.
Barking Blonde (ABV 5%)
This easy-drinking blonde ale is excellent for hot days and balmy evenings. It is a single-malt, single-hop ale with clove and banana hints.
Source
Hubby enjoys a Stout now and then, and the friendly young waiter suggested he tries one of their seasonal beers, Pennington Pride Smoked Porter, a dark beer which is brewed with a touch of smoked malt, it was excellent!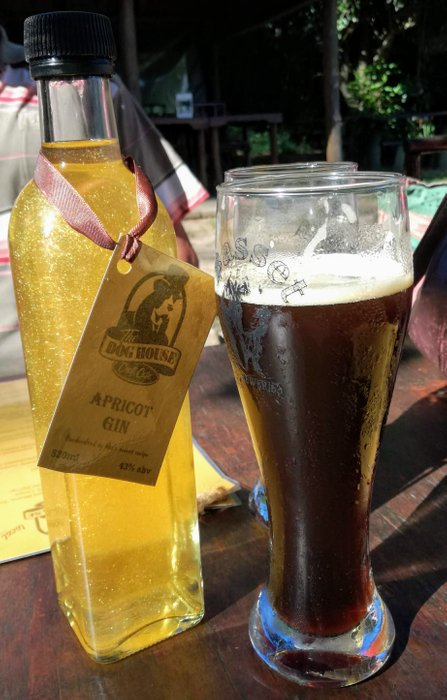 They sell fruit infused Gins as well - Apricot and Raspberry with edible glitter giving extra sparkle.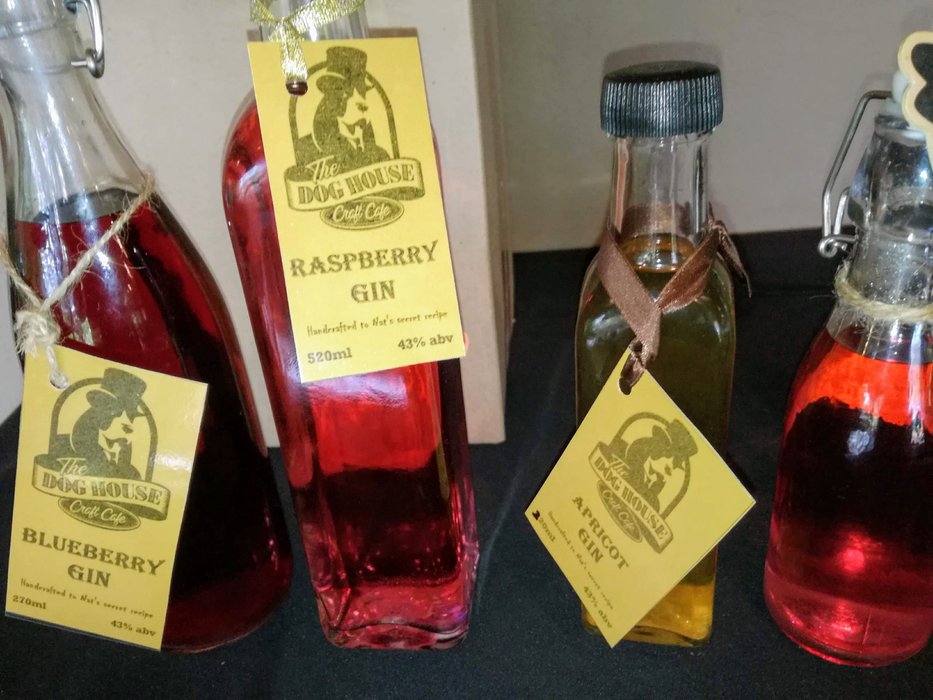 My friend and I shared the Pink Apple Ale, a hybrid cross between a beer and a cider, it was a light and refreshing beer.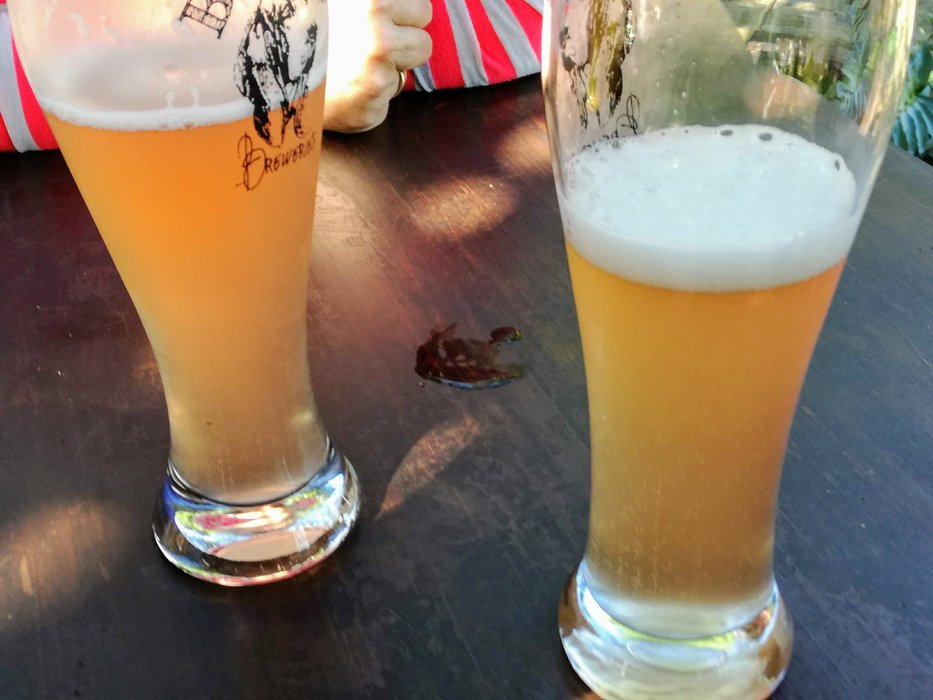 I will quote from my post and share a really cool Avocado tree with you:
This restaurant is a real gem with many different open areas as well as indoor seating, truly a little piece of paradise as the owner said - we sat under the Avocado tree that had big eyes, a huge nose and a funny big mouth and teeth as well!
There were some Avocados on the tree and asked if we could keep one if it fell on us, the answer was yes, but unfortunately, or fortunately, that did not happen :)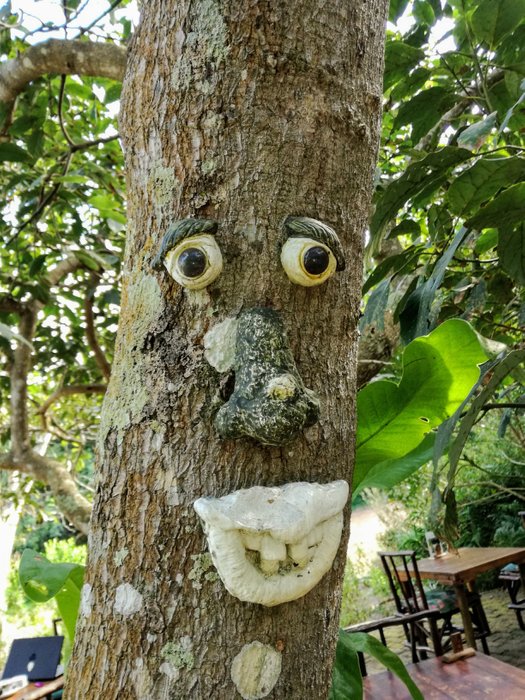 The gents ordered gigantic Lamb Curry Pot Pies, absolutely delicious accompanied by the ice cold craft beer, and the ladies' choice was juicy Homemade Burgers with an Onion Marmalade.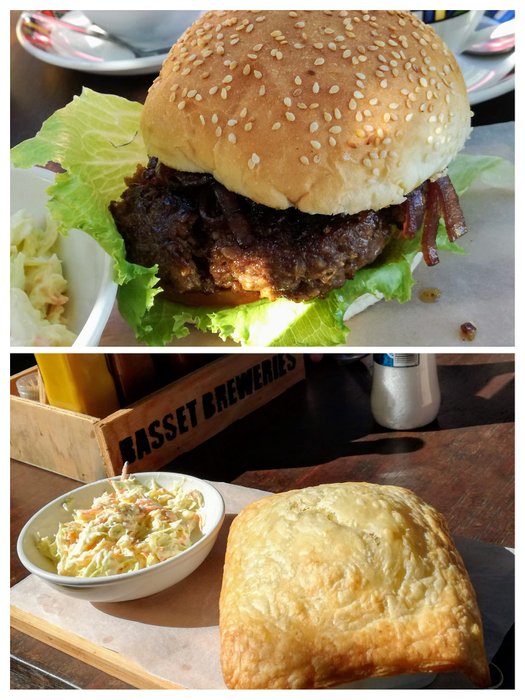 There's a lovely little pub area which was empty when we visited as it's quiet mid-week out of season, but on a previous visit it was buzzing!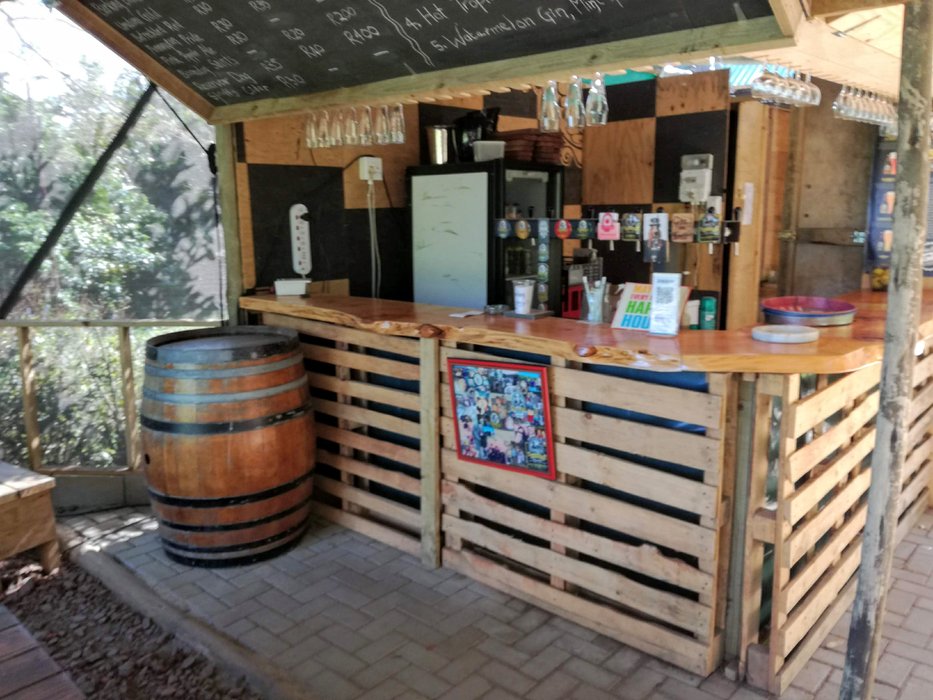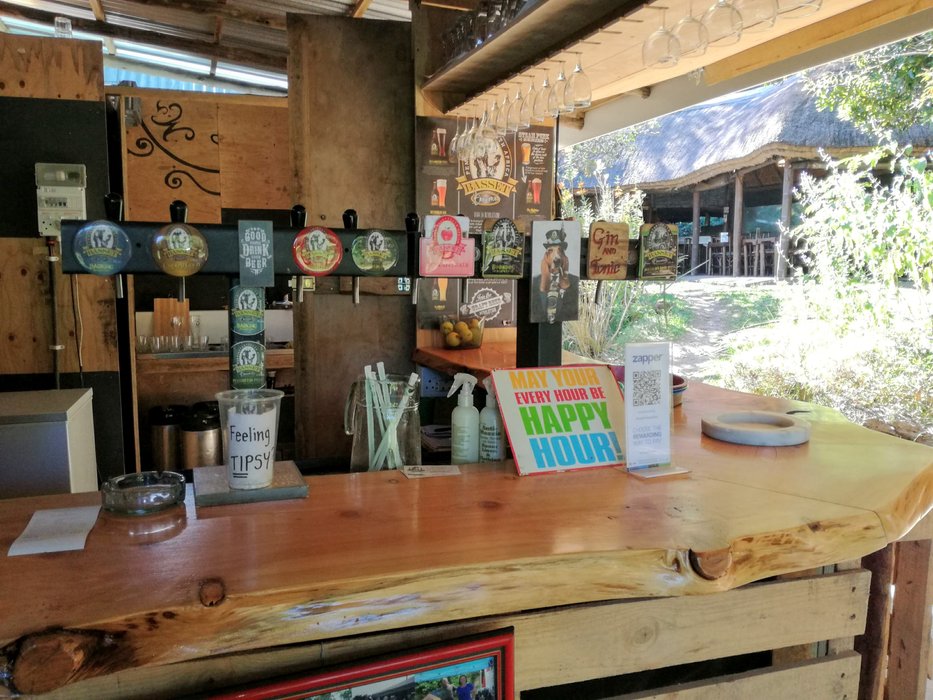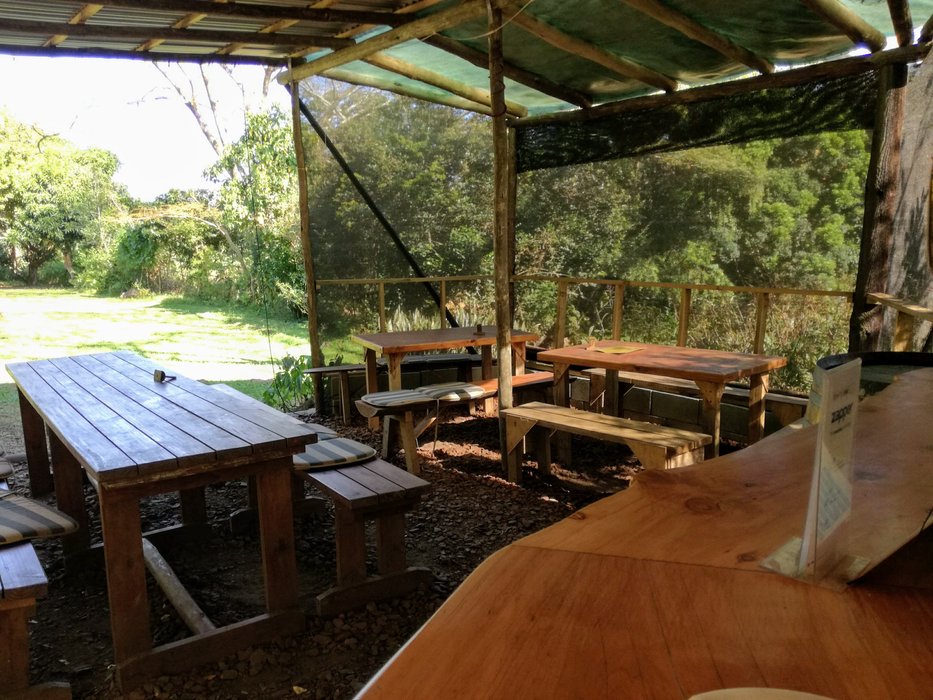 Could not resist sharing this again, had to make a run for it after that long glass of beer ;)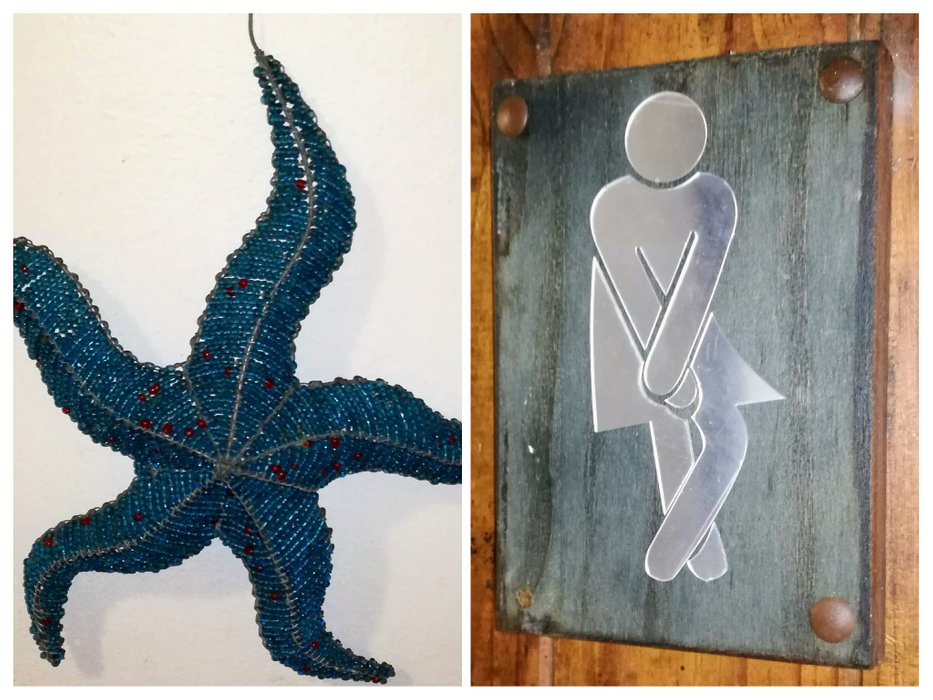 To end off, Bassett Breweries and the Doghouse Craft Cafe are certainly going places and should be on your itinerary if you ever visit the South Coast of KZN.
We will definitely be booking a brewery tour next time we go down that way so we can see the whole process of making a good beer!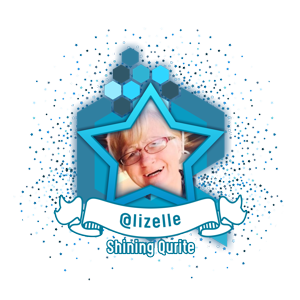 Original Content by @lizelle
Thank you for stopping by
Comments, upvotes & resteems all much appreciated :)
Copyright @lizelle - All Rights Reserved


Team South Africa banner designed by
@bearone