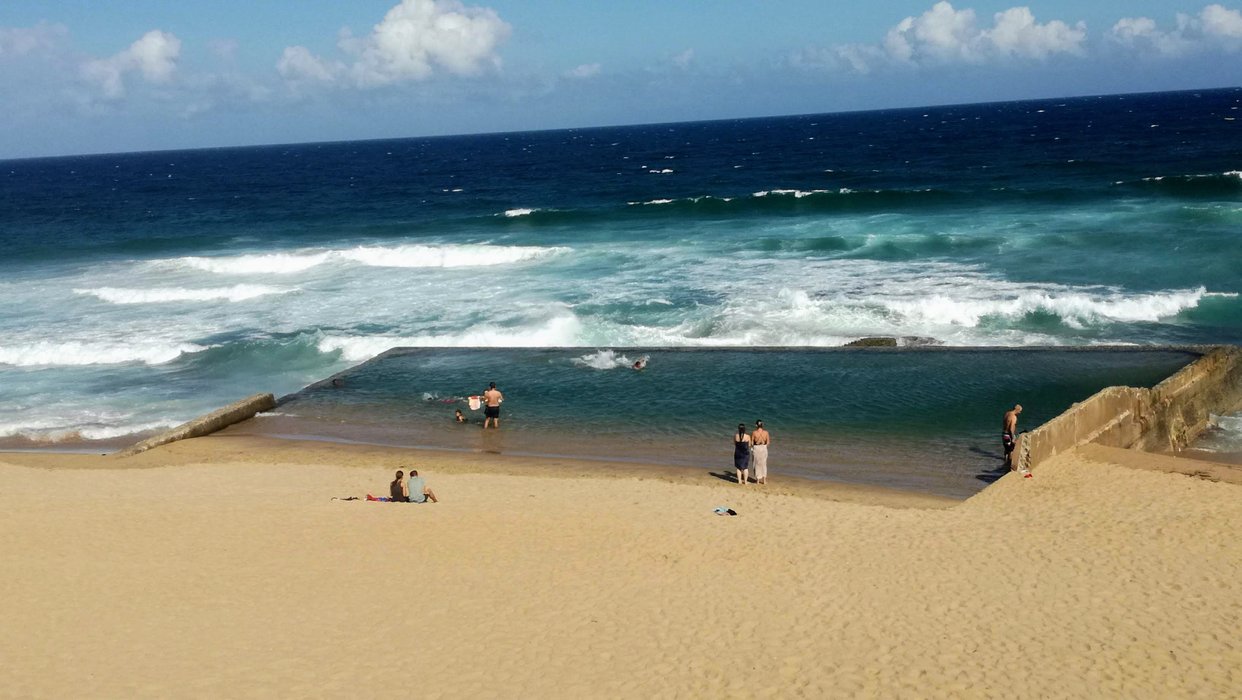 Rock pool at Pennington
Every so often we take a slow drive down the south coast of Kwazulu Natal, home of the annual sardine run and a place of memorable holidays spent fishing, swimming, surfing and generally just unwinding and soaking up the sun and sea.
This still is one of our favorite breakaways as there are many little resorts all along the coast, many a Sunday will find us heading down that way for a day's outing as well.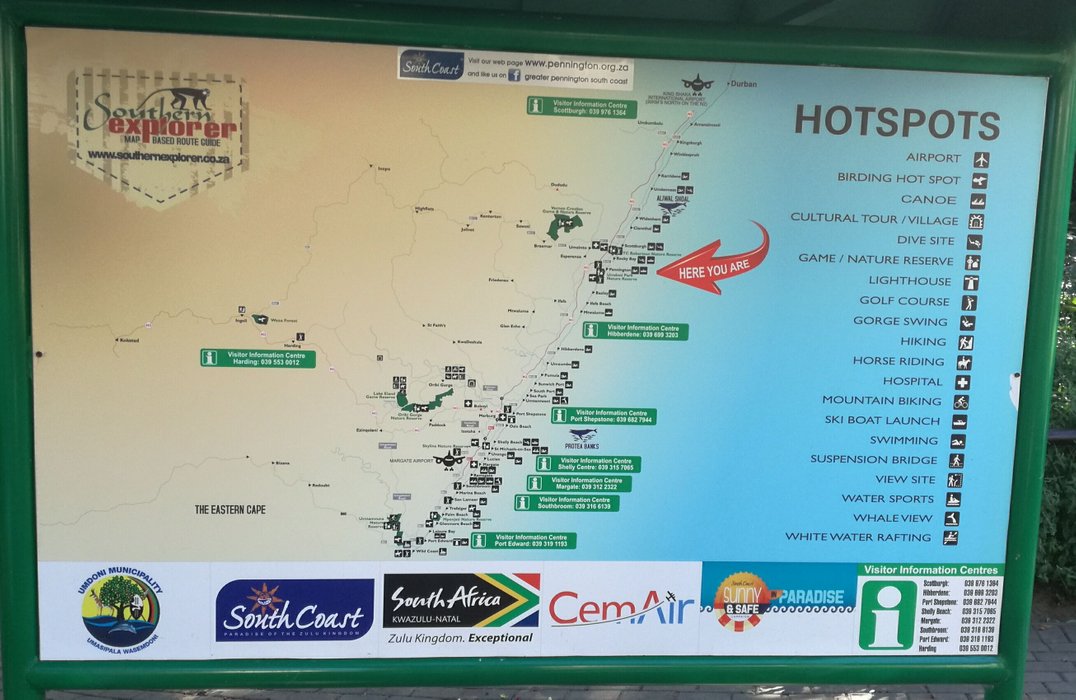 The Umkhomazi River flows into the Indian Ocean at a little place called Umkomaas, and whenever it's rained this river leaves it's mark on the ocean, almost looks like a muddy dam in the middle of the sea waters.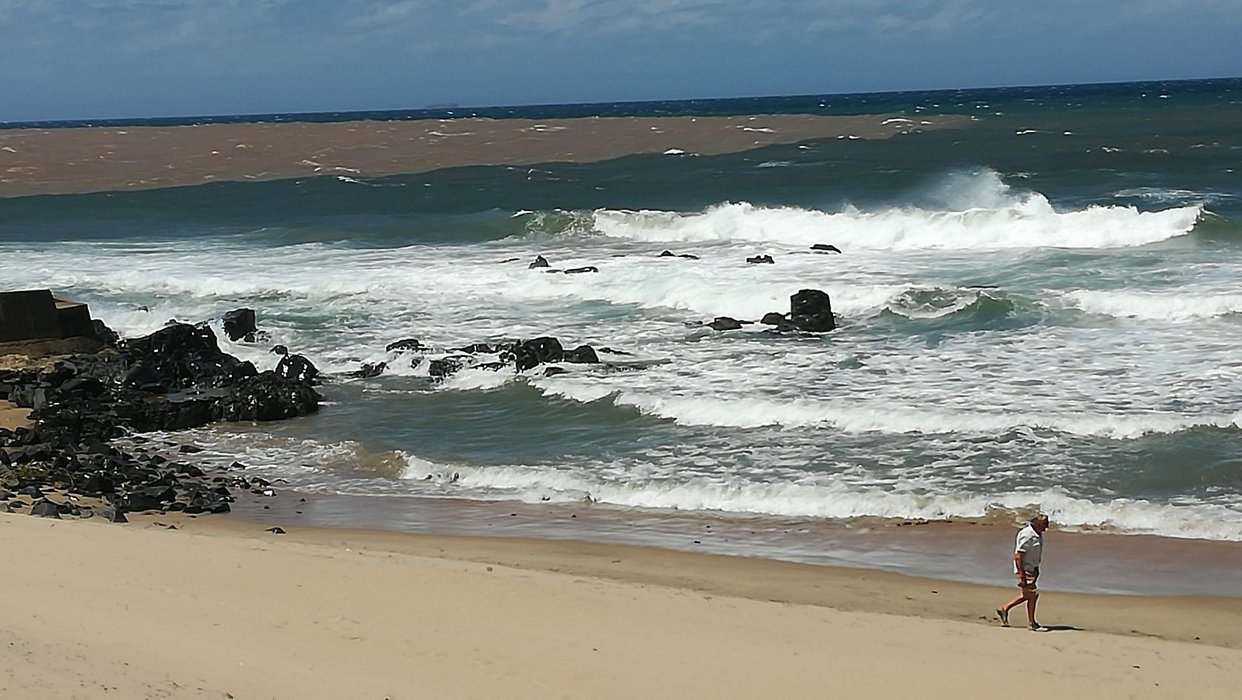 Waves Seafood Restaurant is a nondescript little eatery with an apt name, all that separates it and the sea is a tiny strip of beach sand and a rock pool. Good food and good company plus the sound of the waves make this the perfect place to stop and recharge.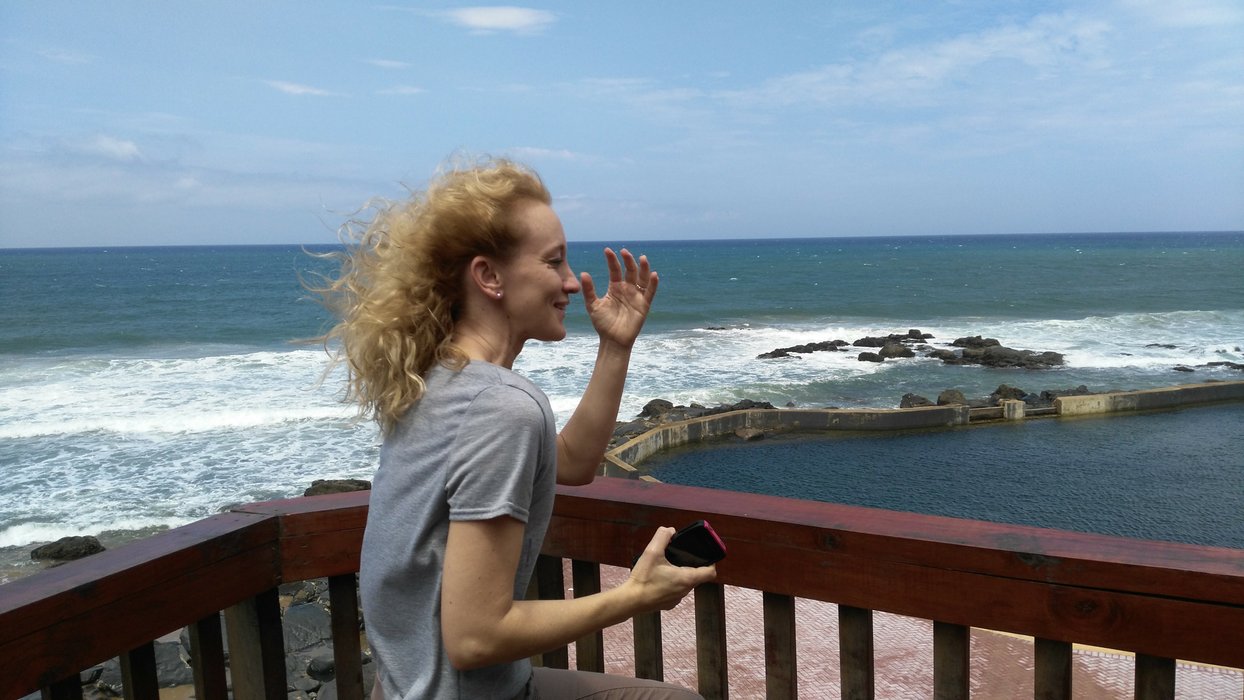 A special friend on the balcony of Waves, enjoying the strong sea breeze - great for blowing away the cobwebs
From here we headed out to Pennington Beach and Conservancy Area where the Impithi Beach Kiosk sits overlooking the sea and the lovely little conservancy area, a lovely little restaurant with all proceeds going towards conserving this area, perfect for picnics as well with a great little play area for little ones.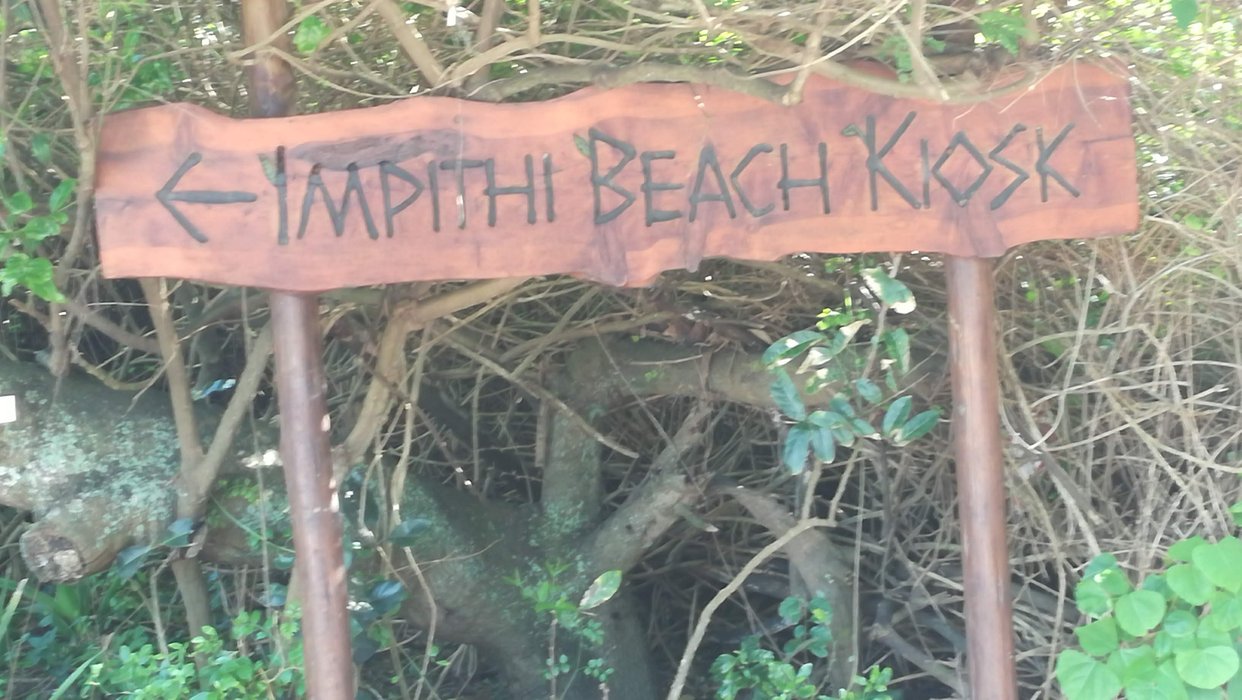 Quaint warning signs along the way - so many people still feed the monkeys, really not very clever as it actually creates a dependency on humans that reduces their survival abilities. There are a myriad of other reasons not to feed wildlife; they are being fed something that's not part of their natural diet, they can become aggressive towards humans and try to take food from them plus a whole host of other reasons - we need to think of the consequences of our actions!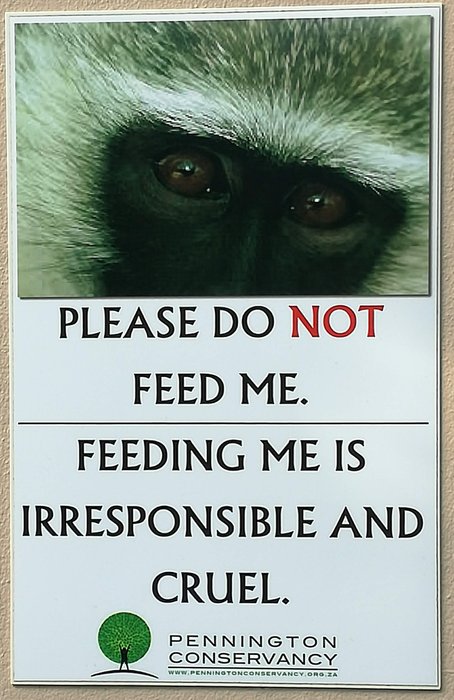 This one speaks for itself...grrrr...bark...woof...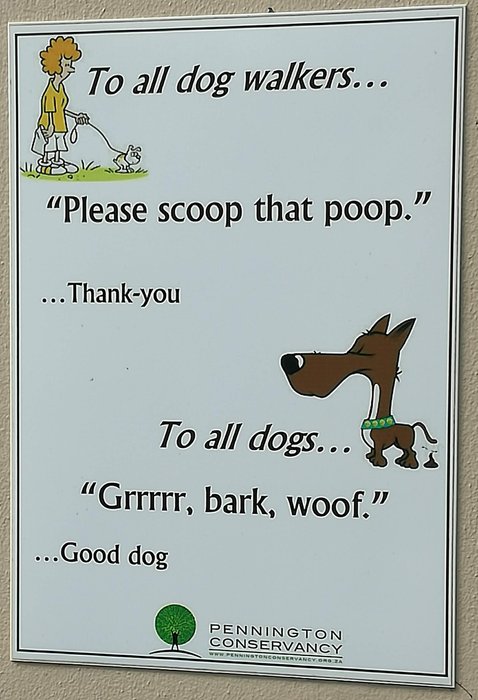 And then we see the sea!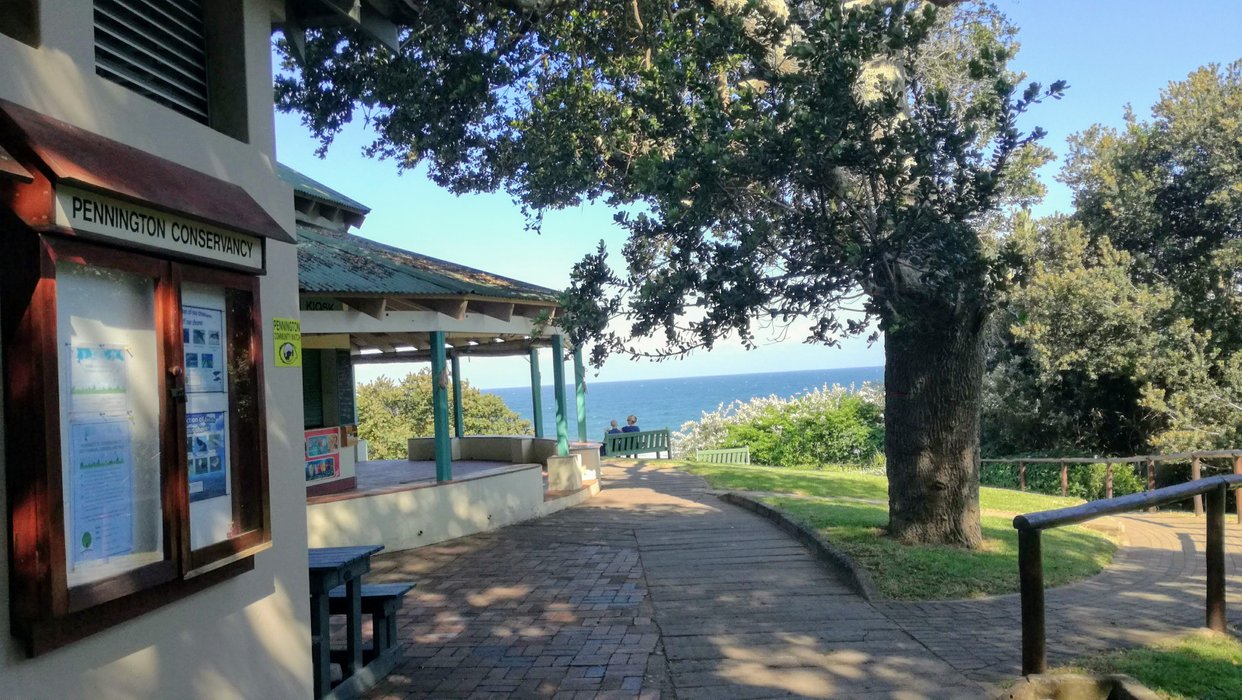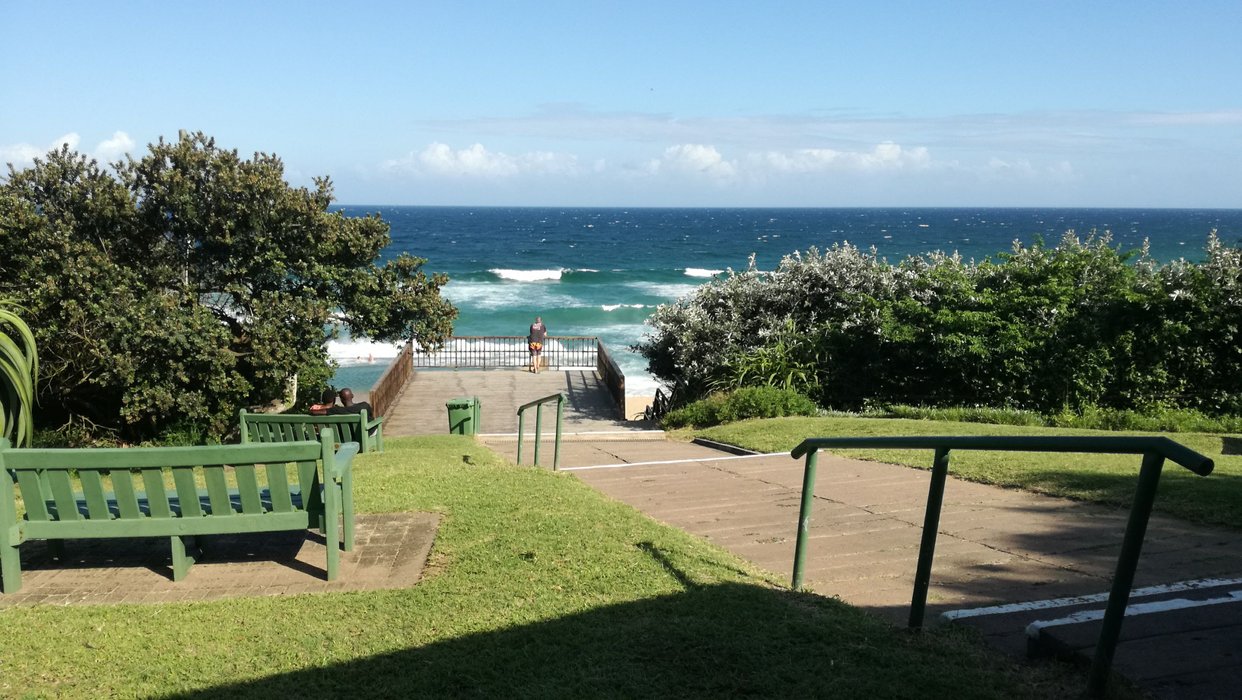 Lovely picnic area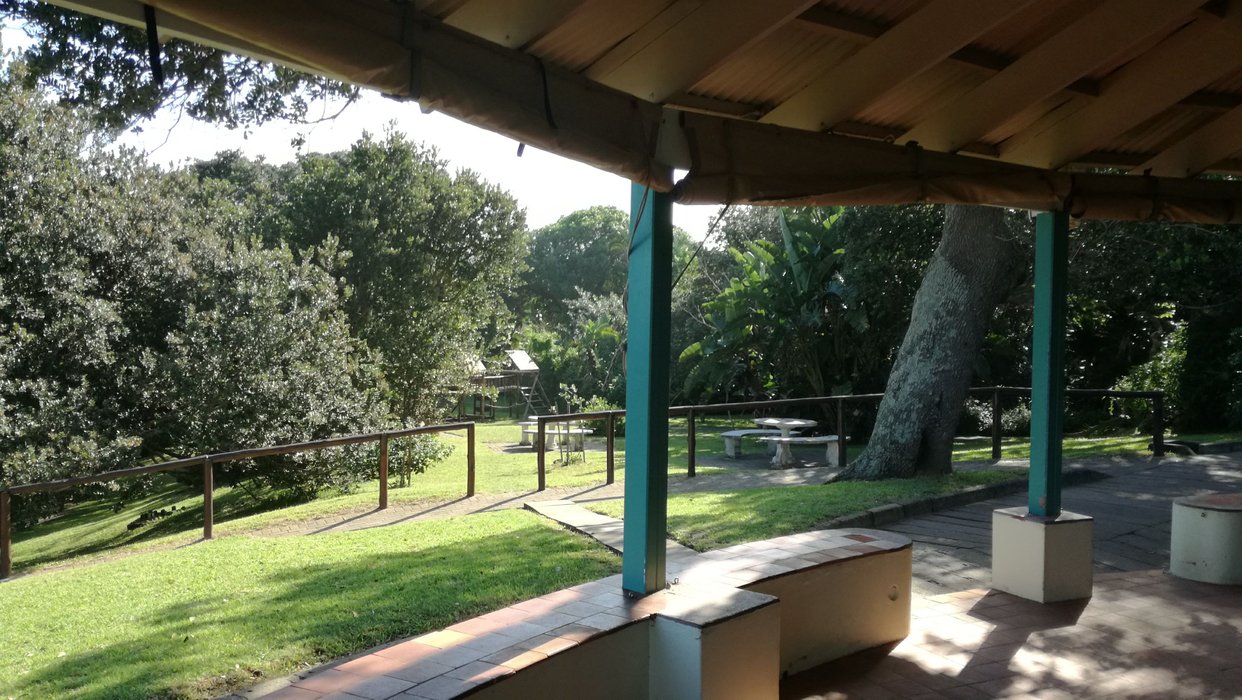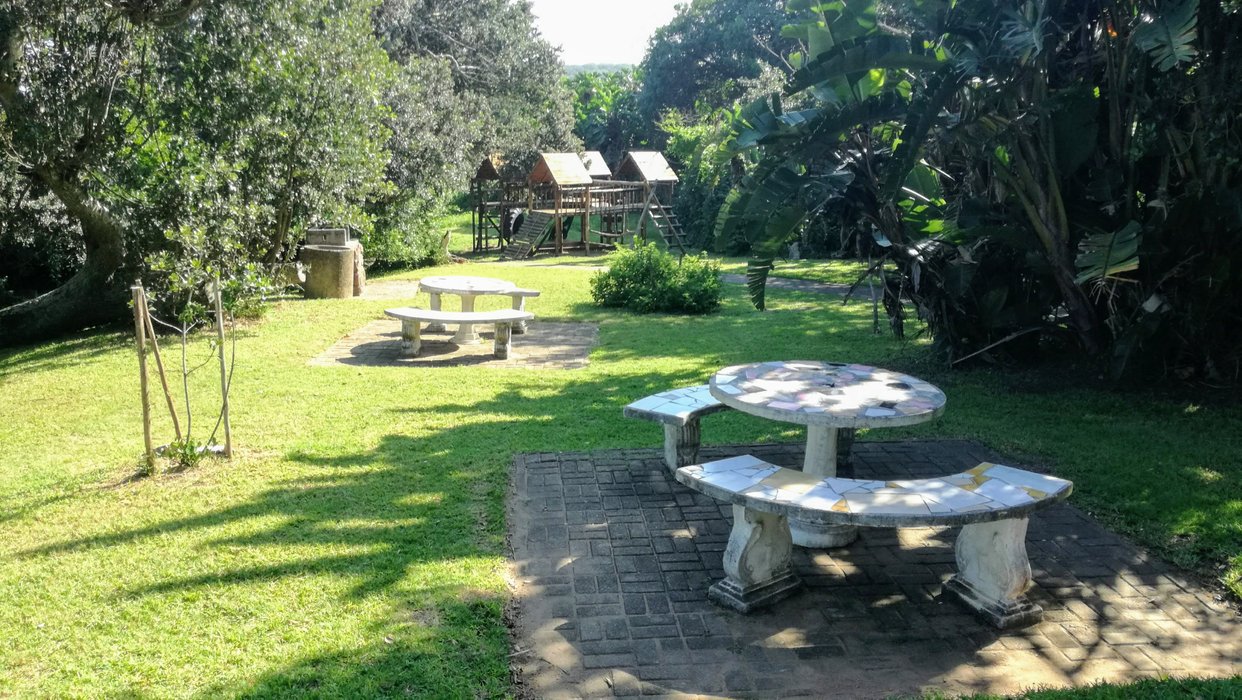 Looking northwards we see the coastal vegetation meeting the white beach sand with a couple of healthy Aloes flourishing. A little fence to stop beach-goers treading on the vegetation. Some rocks a little further for the fishing folk.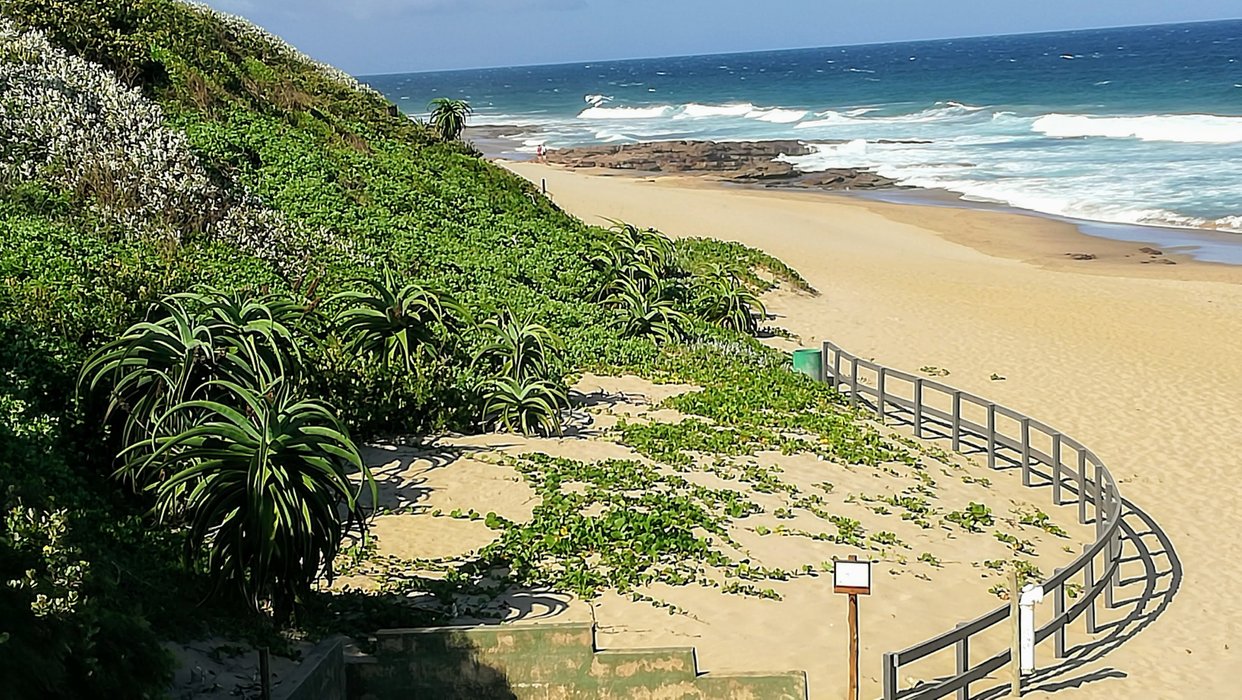 Looking south and we see a long stretch of sandy beach. This area is still relatively unspoilt and not as busy as some of the more popular beaches, let's hope it stays that way! The little fence put up by conservationists is doing its job.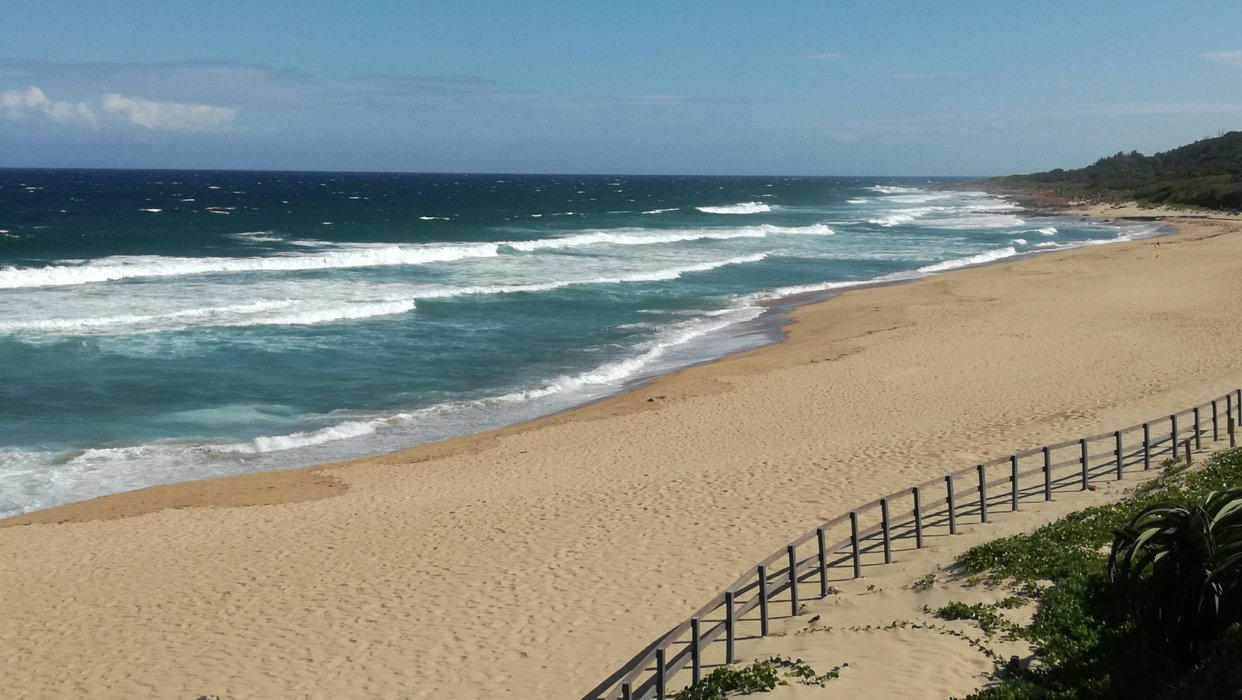 Thank you to @tattoodjay for #WednesdayWalk, a great opportunity to share my part of the world with you, plus this week collaborating with @elizacheng's #MakeMeSmile, please check out the POST explaining all the exciting stuff!
I do hope you enjoyed walking the walk with me today, look forward to taking a stroll with you in your nick of the woods as well :)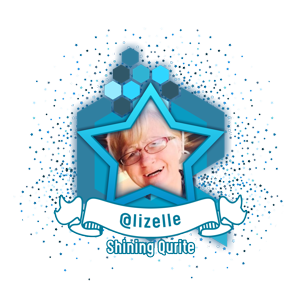 Original Content by @lizelle
Thank you for stopping by
Comments, upvotes & resteems all much appreciated :)
Copyright @lizelle - All Rights Reserved


Team South Africa banner designed by
@bearone