I will take you on a walk to a tiny part of a breathtaking place called the Valley of a 1000 Hills, a mere 30 minutes drive from the city of Durban.
To quote from the Thousand Hills Tourism:
The area is named after the thousands of hills which tumble down to the mighty Umgeni River, which flows from the distant Drakensberg Mountains to the warm inviting Indian Ocean.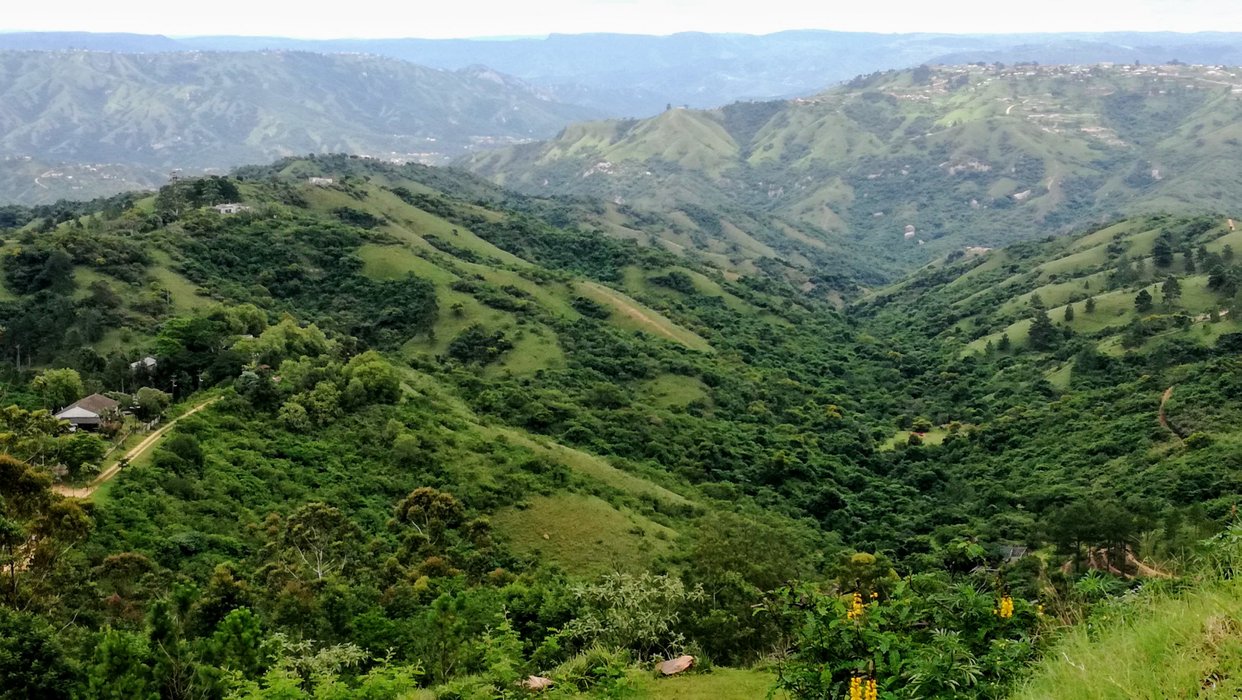 Green hills as far as the eye can see - little ones and big ones; this area is known for its mist and on this day it hung over the hills so they are not that visible in this photo. One can really only appreciate this on a clear day, but I will be going back there again soon as we plan to visit the little micro brewery and chef school which was closed on the day we went; hoping it's a clear day then so I can show you more of the rolling green hills of Kwazulu Natal!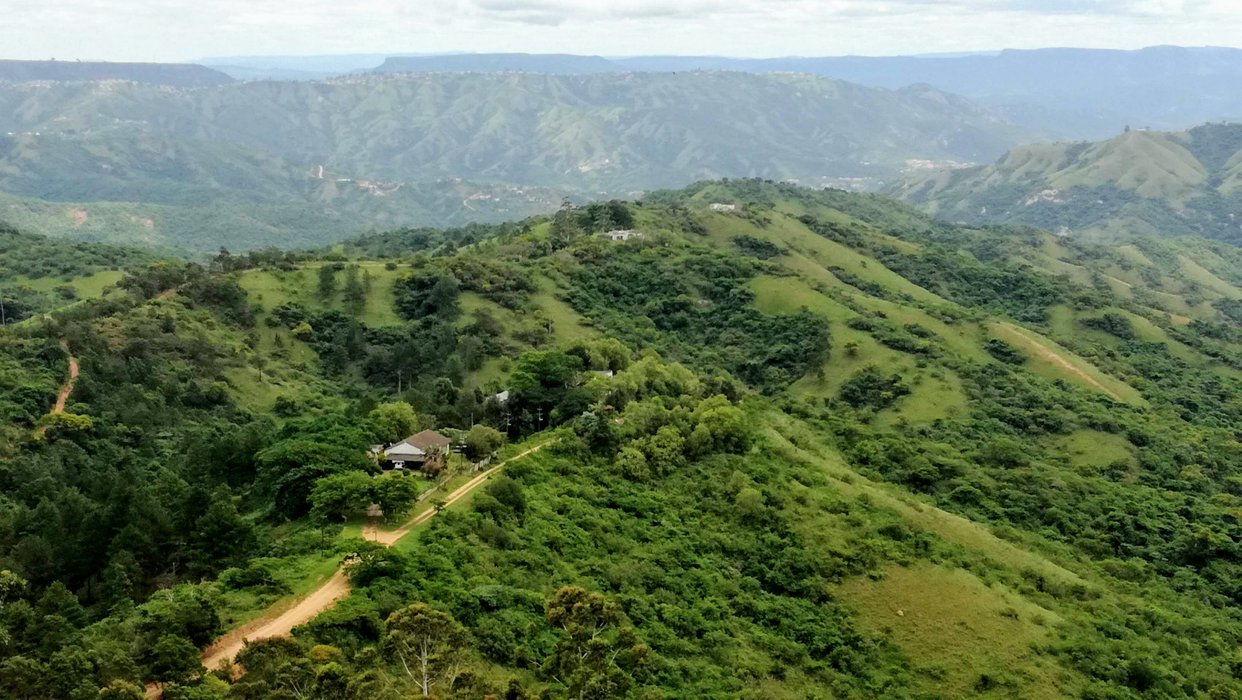 This area is known for it's artwork - a mighty iron Rhinoceros standing on the edge of a high stone wall looked quite real, a beautiful metal sculpture. We could not get up close and personal as this was on private land, and I was not climbing up that wall!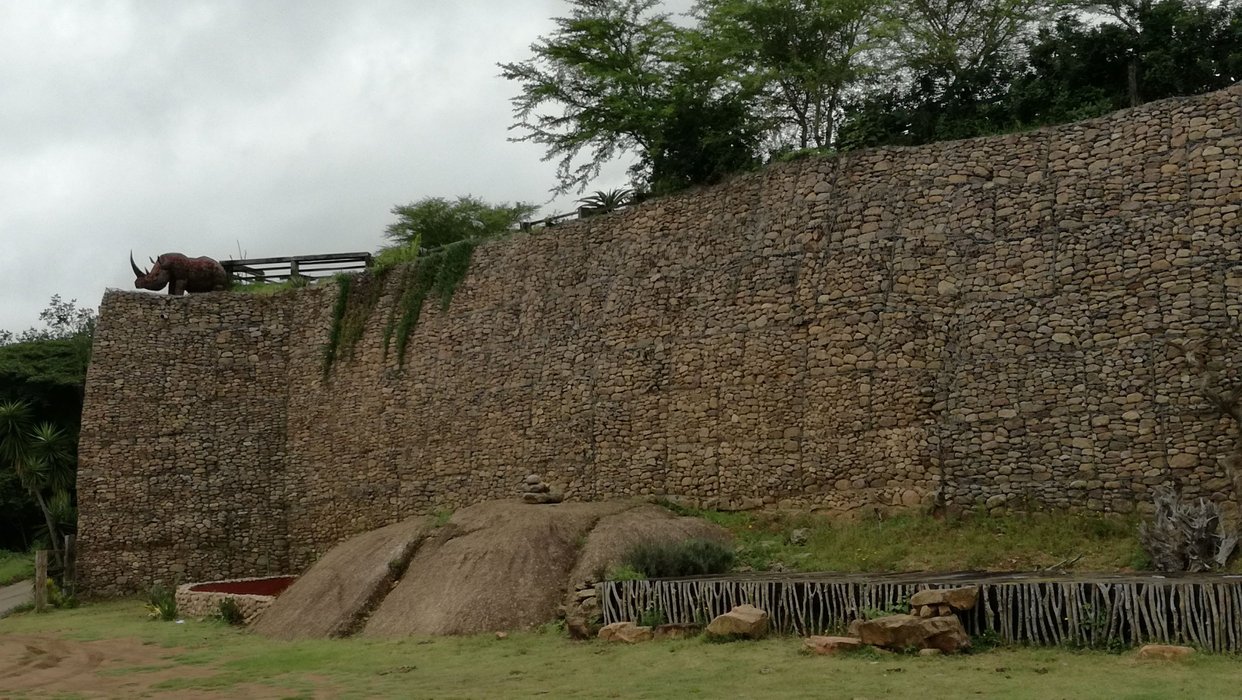 This viewpoint also had a lovely little picnic area with a Zulu warrior watching over the panoramic Valley of a 1000 Hills.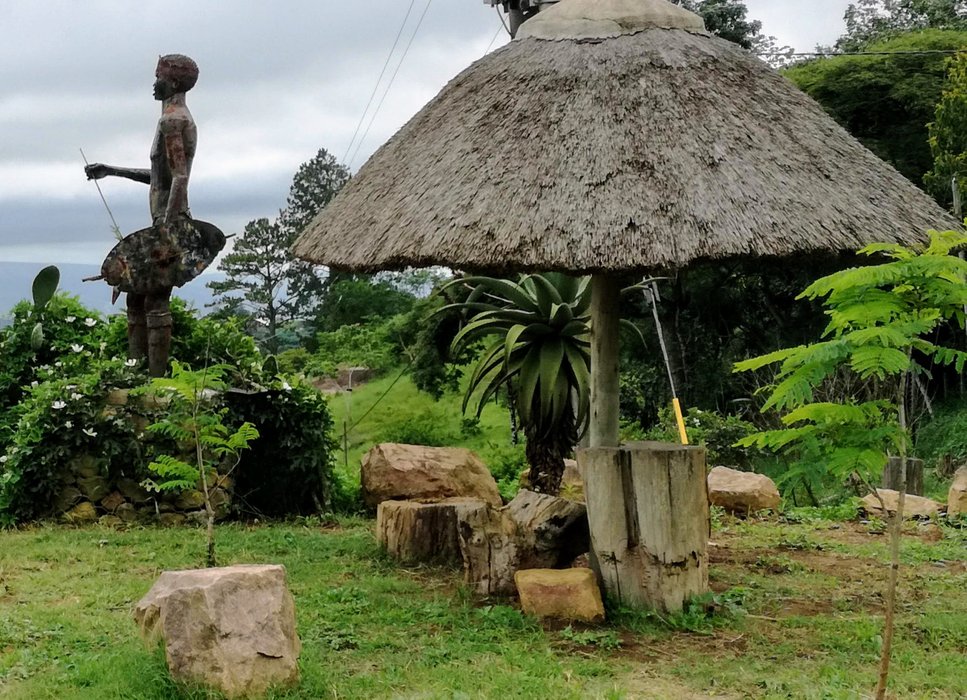 Looking to the other side we could see the Phezulu Safari Park and thatched roofs of a residential estate adjacent to this tourist attraction. One can visit a Reptile Park, Cultural Village and Zulu dance shows and enjoy game drives in their private game reserve. I would love to show that to you one of these days.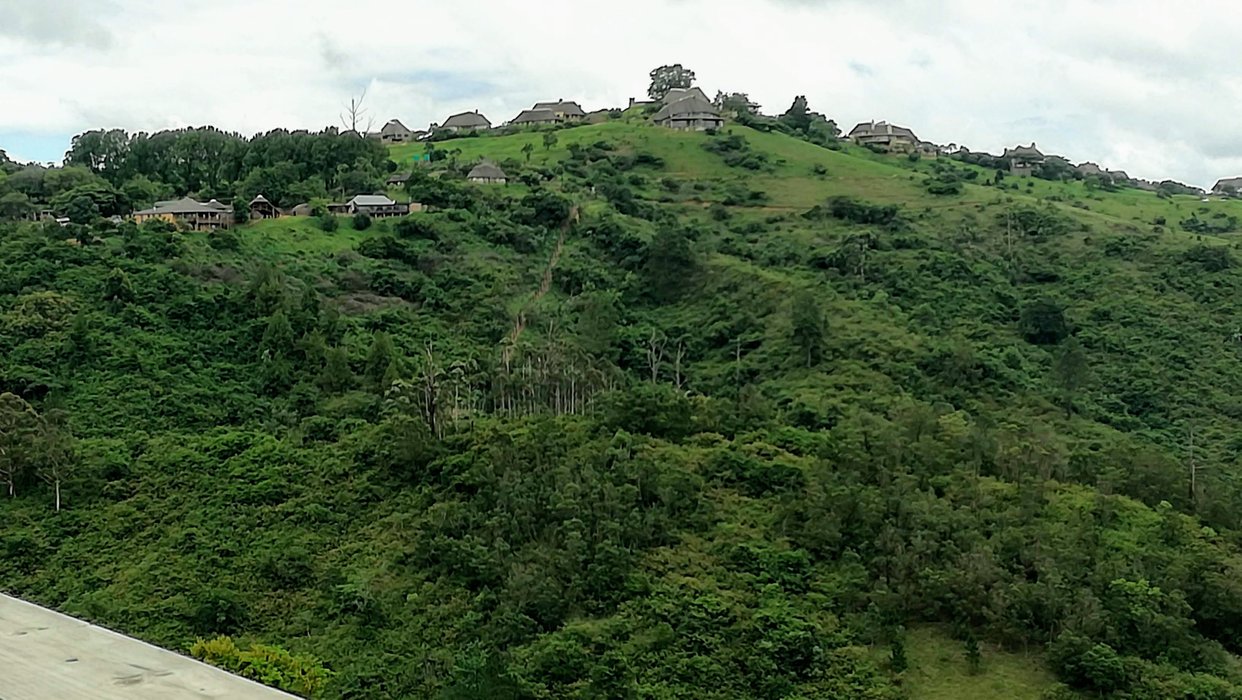 As the 1000 Hills Chef School's
Yes Chef! Deli
was closed, we took a drive back to the Mushroom Farm for sustenance.
This quaint centre sells mushrooms, of course, and has various little outlets selling organic produce, artwork, home and garden decor, a tack store, a nursery and more. Farm animals wander around so it's great for little ones, the ducks and geese are cordoned off nicely in their own little pond.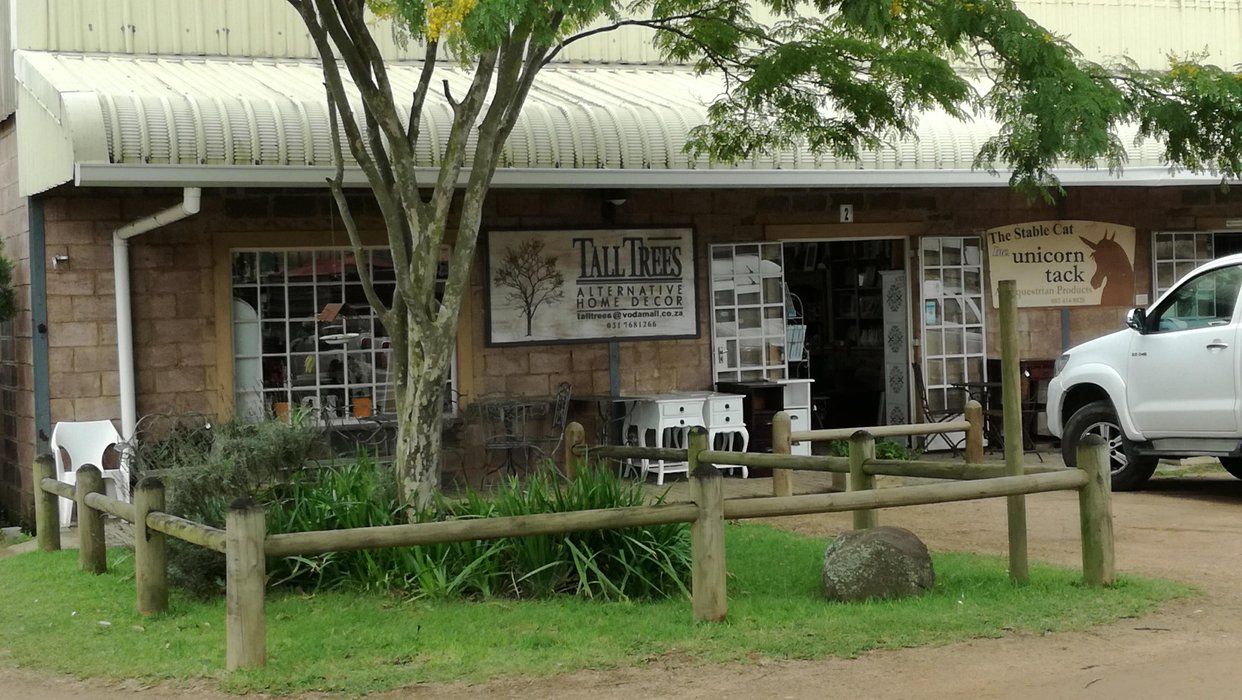 Nothing like a walk in the fresh country air to get the appetite going, so we were starving by the time we sat down at GoFresh cafe where they serve the best cappuccino. Their listing is advertised as a Health Food Restaurant/ Coffee Shop/ Smoothie & Juice Bar.
We were here for lunch, but the breakfast special was still up on the board - I just love the artwork!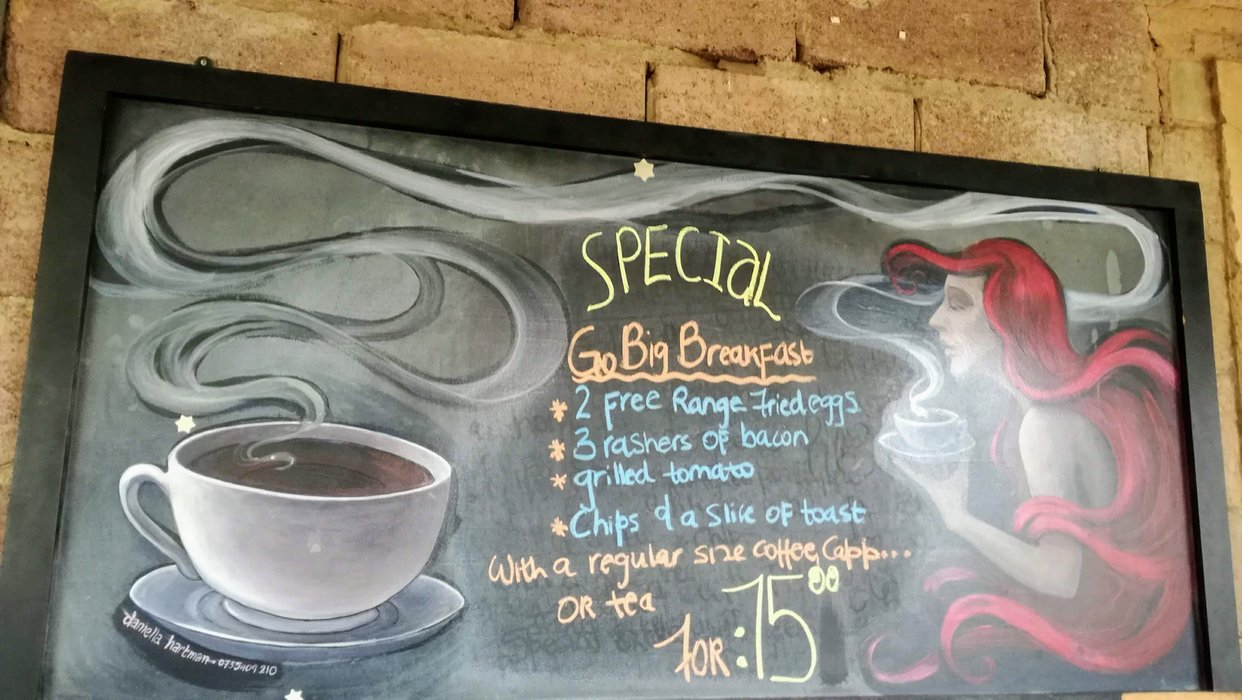 We ordered our favourite cappuccino while waiting for our food to arrive.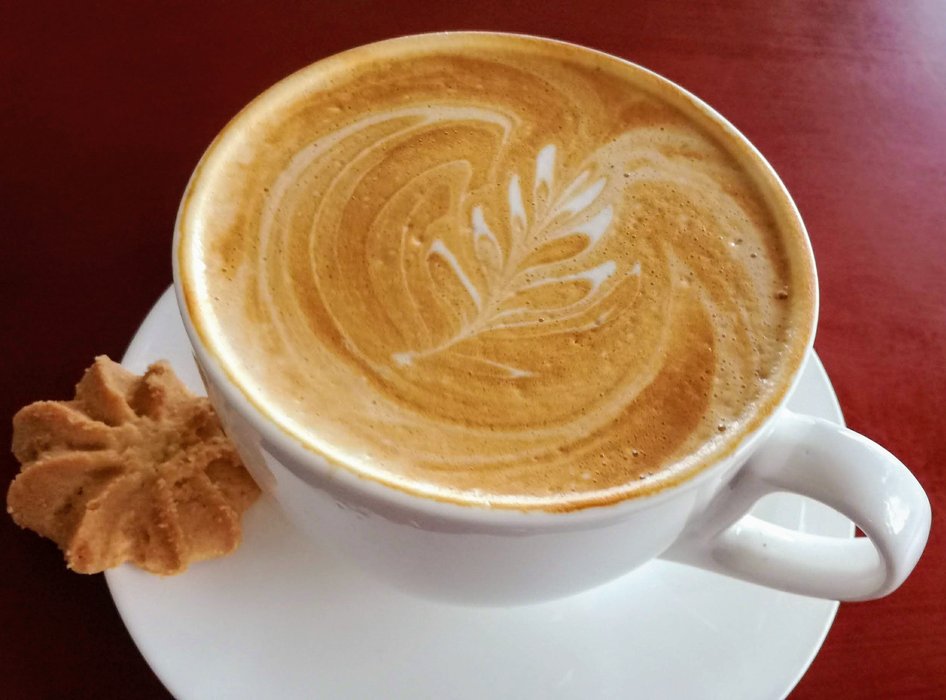 Mr Blackbeard came striding past to check on the customers.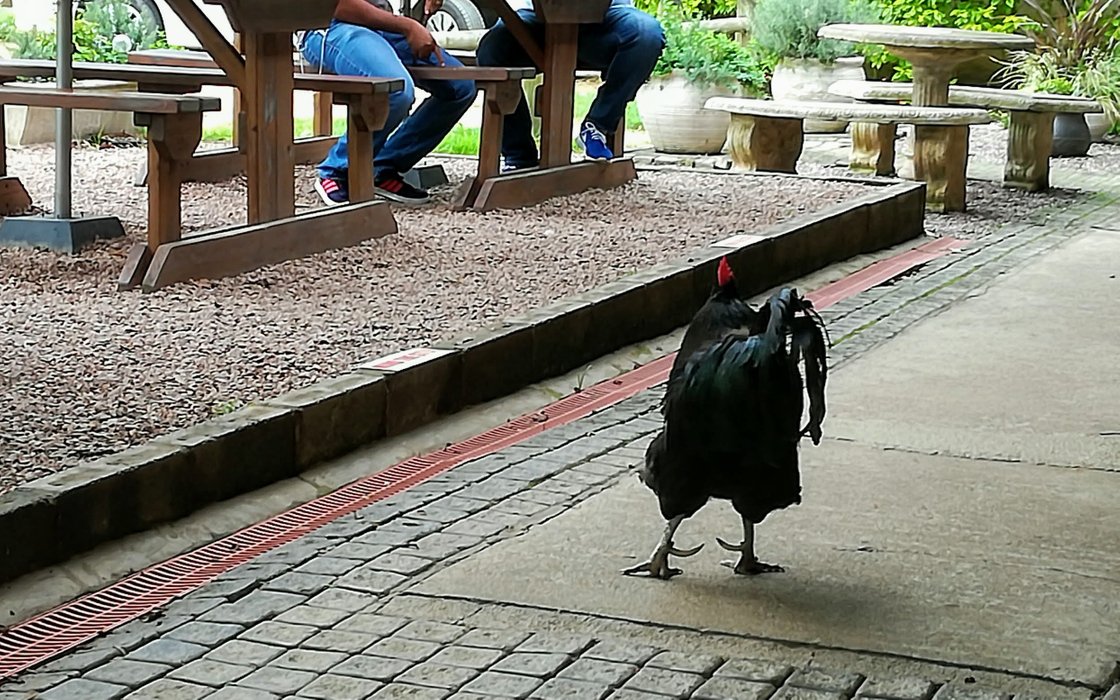 I ordered Thai Chicken Curry which was absolutely delicious.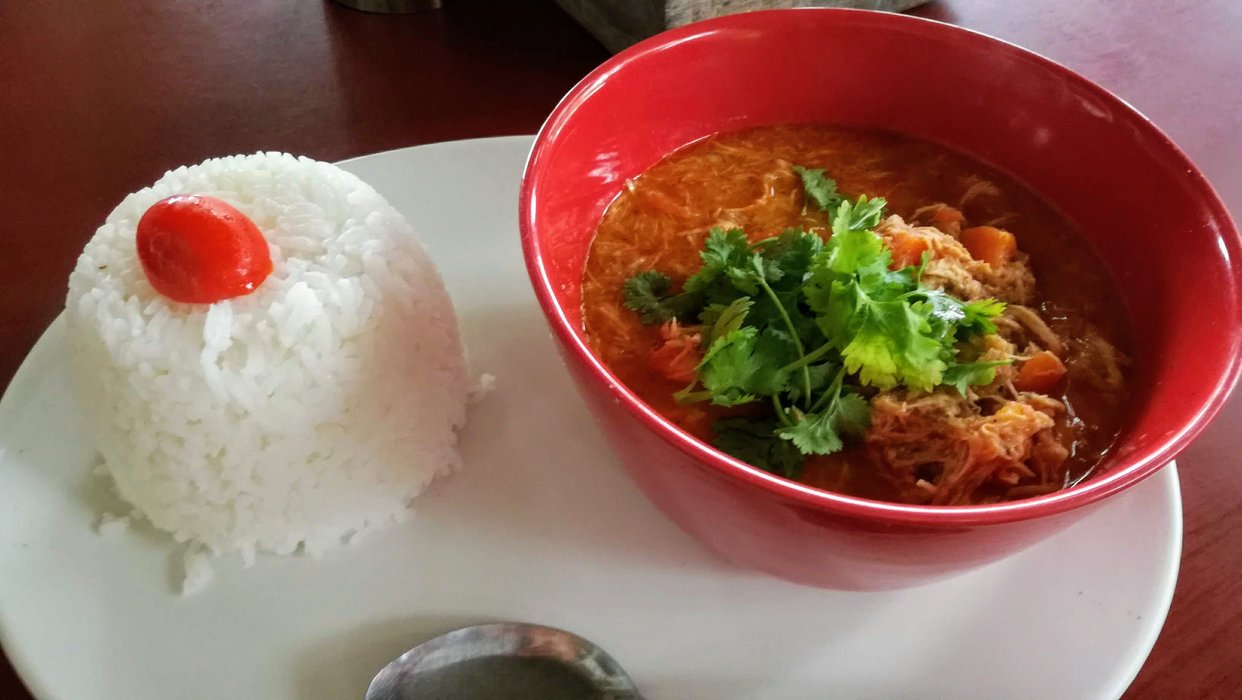 And then back at home, called
Lily's Cottage,
I could not resist showing off my prettiest Orchid which is flowering at the moment; the flowers look like little fairies dancing in the wind, too gorgeous!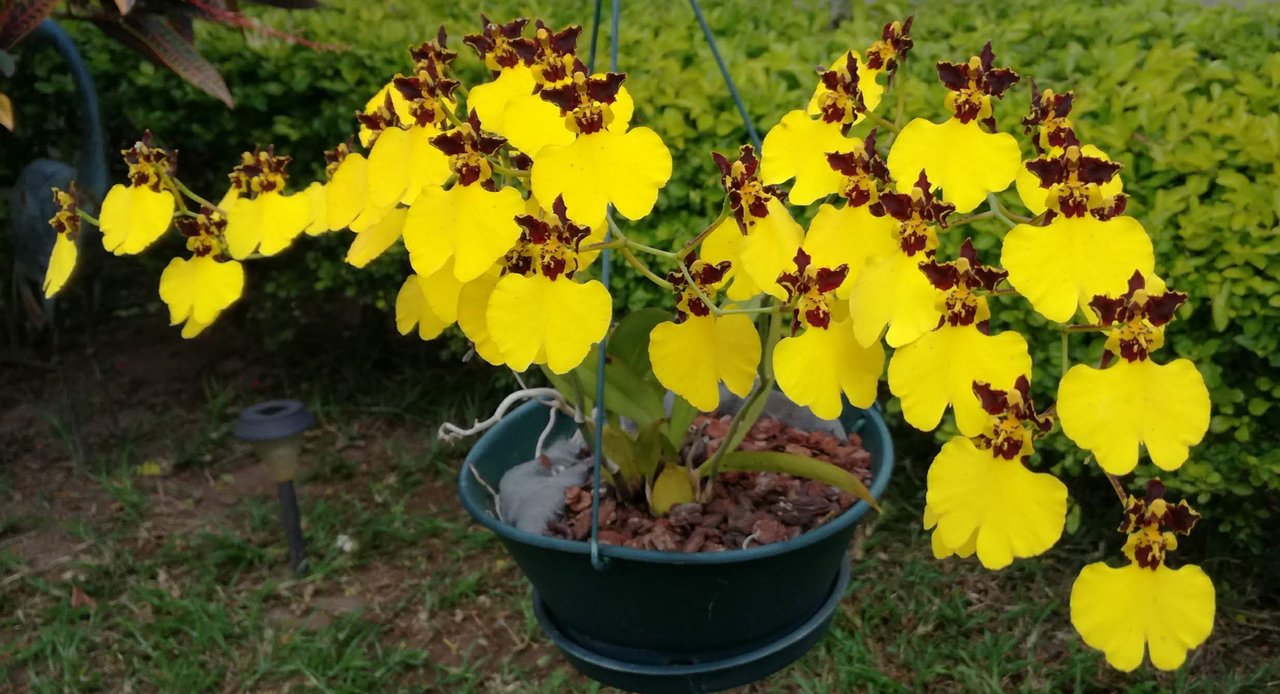 I do hope you enjoyed this Wednesday Walk with me; a huge thank you to @tattoodjay for initiating this awesome weekly feature! Take a peek at his post and do join in so we can see what goes on in your part of the world!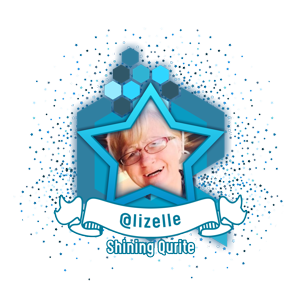 Original Content by @lizelle
Thank you for stopping by
Comments, upvotes & resteems all much appreciated :)
Copyright @lizelle - All Rights Reserved


Team South Africa banner designed by
@bearone