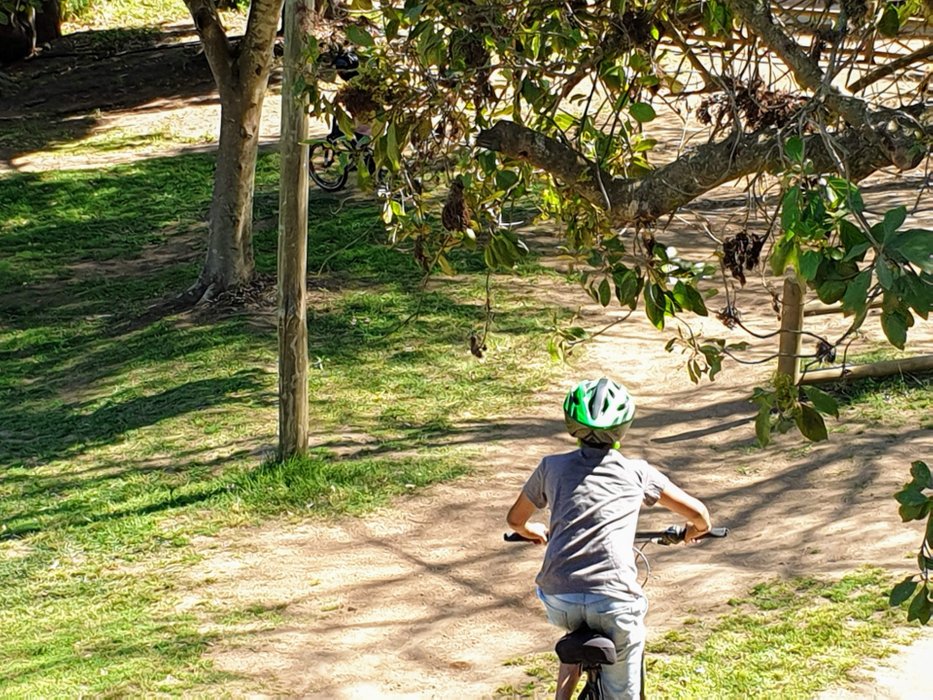 A dusty bumpy road that seemed to be going nowhere really slowly eventually led us to Giba Gorge Mountain Bike Park in Stockville, between Pinetown and Hillcrest; some 30 minutes from the city of Durban.
No bikes in our car, just four oldies wanting to explore and recapture a little of our youth and see this place that all young families and bikers are flocking to on weekends and holidays.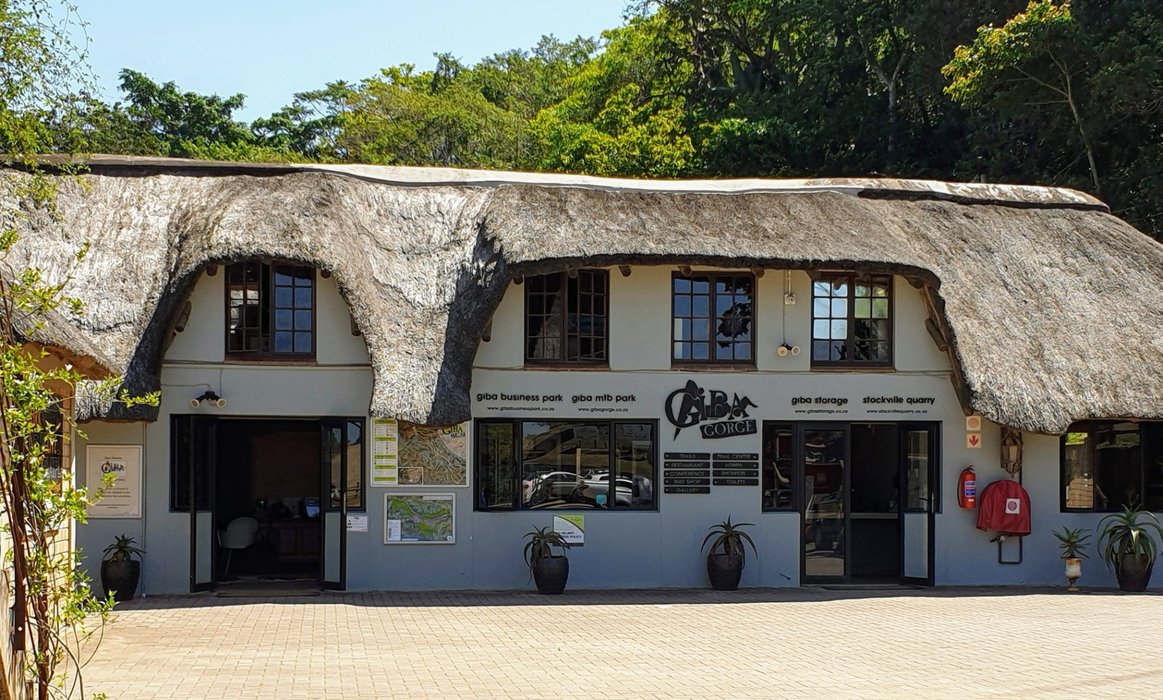 Bright and beautiful wall murals done by a very talented artist greeted us on arrival.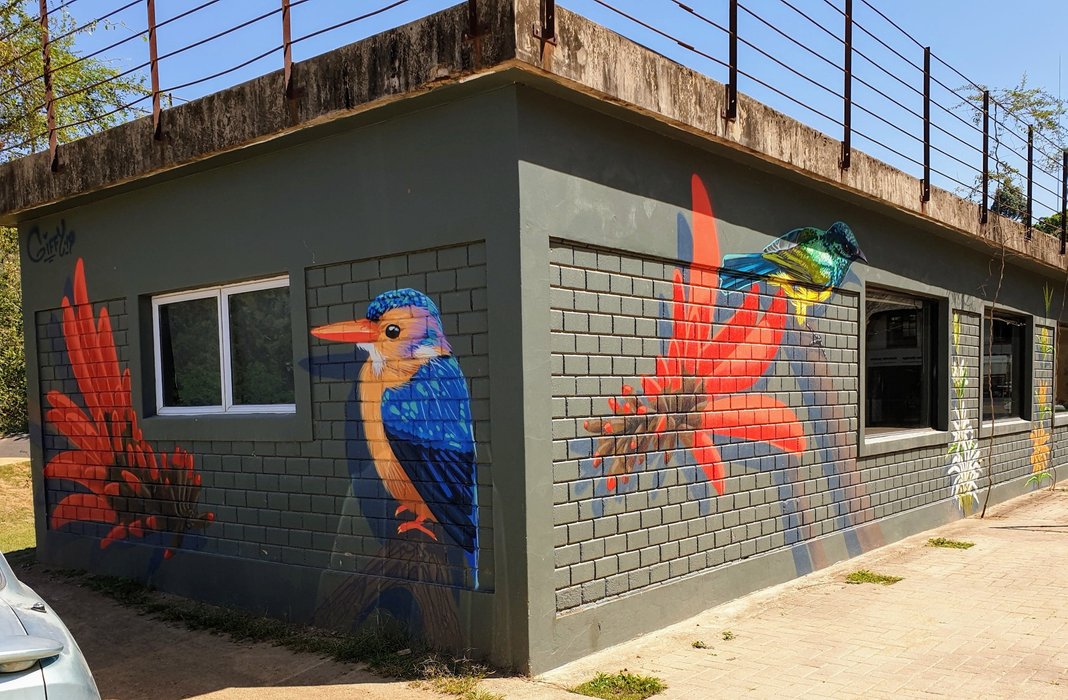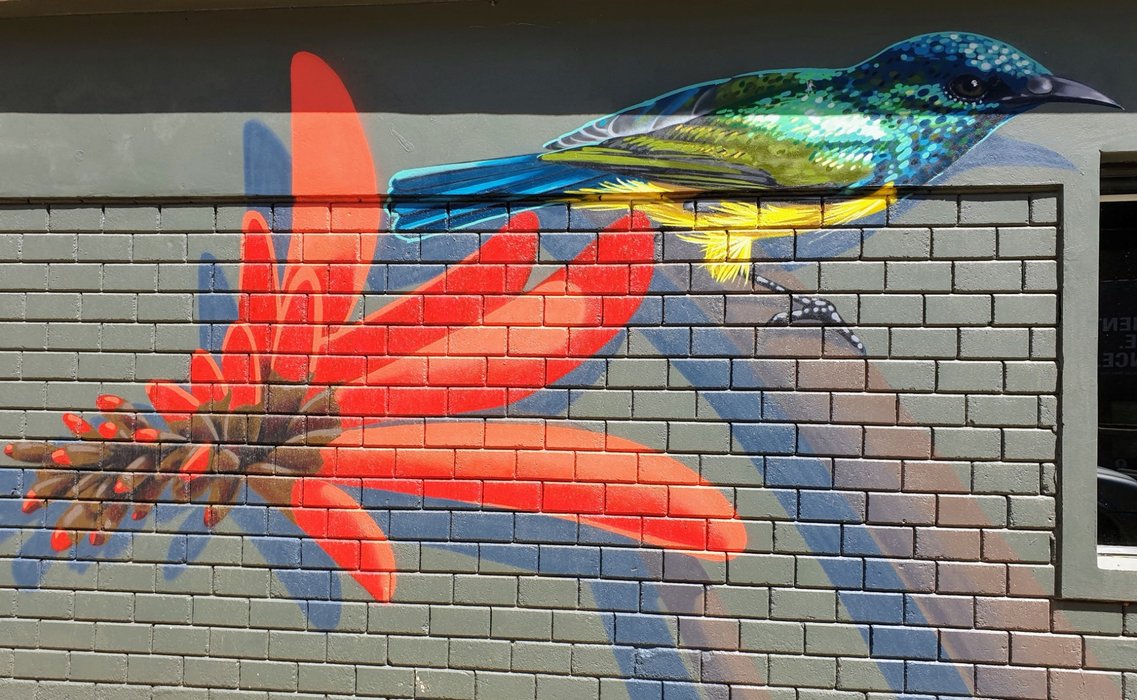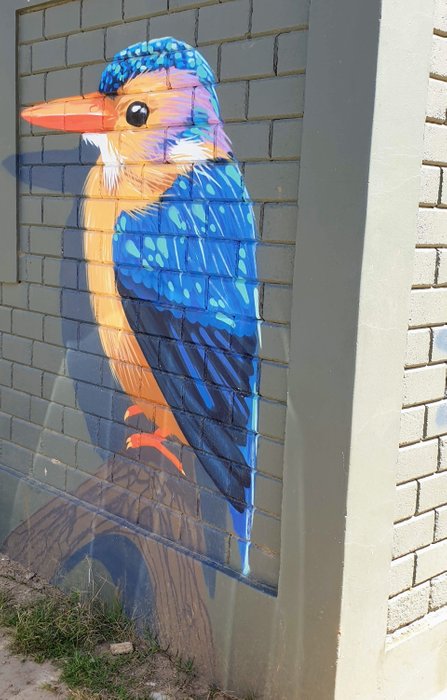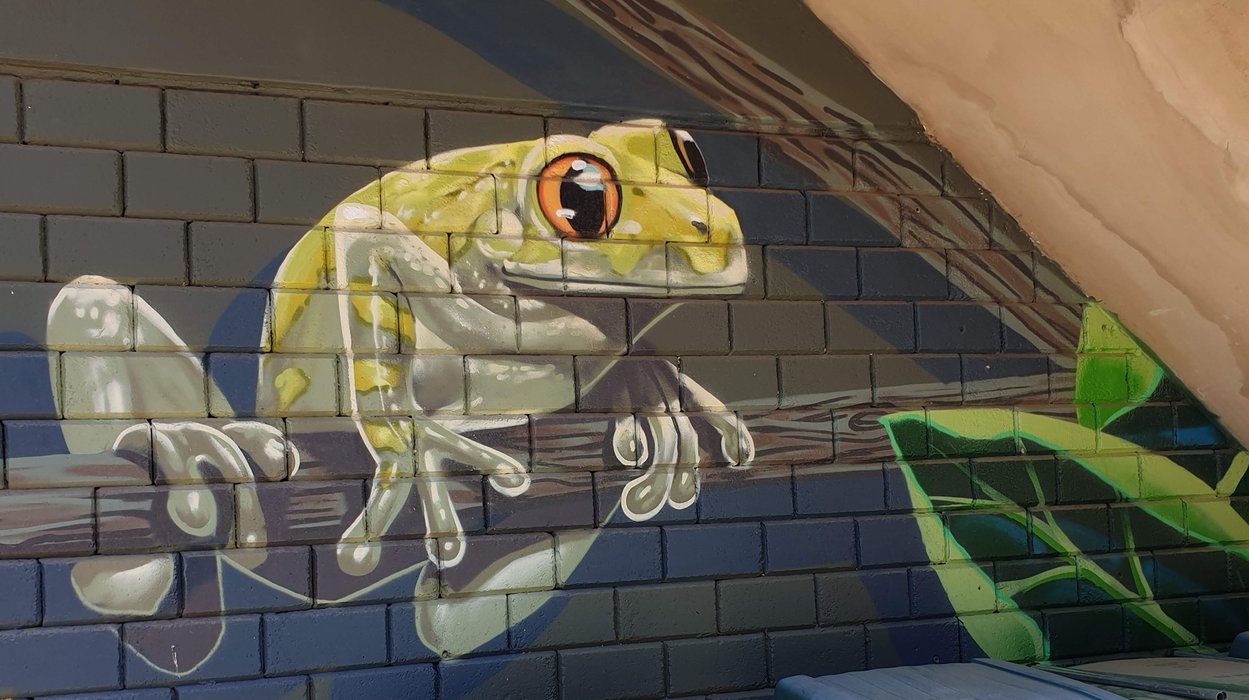 We learnt that Giba Gorge Mountain Bike Park is ranked among the 25 Best Bike Rides in the world right now, quite a feat! No wonder as it offers 45 kilometres of manicured trails to suit riders of different capabilities; we saw some real young riders and some experienced older riders as well.
Apparently the terrain is quite tough, and I'm sure that means very tough as we had a taste of it on the way there by car, but no need for a 4x4 vehicle to get here, our little car managed quite ok!
The park is in a very pretty setting so no wonder some refer to it as Giba Gorgeous!
The following activities and facilities are on offer at the park:
Trails for bikers, hikers, joggers and even on horseback.

A BMX Track that hosts local as well as national BMX competitions, a Super Cross Track and a Cycle Clinic.

Bike Hire plus all the equipment that goes with it.

Paintball, target shooting and bootcamp.

Lovely shaded picnic areas.

Camping area

Kiddies play area that will keep the kids busy while Moms and Dads go riding.

Restaurant serving light meals as well as local Kwazulu Natal craft beers.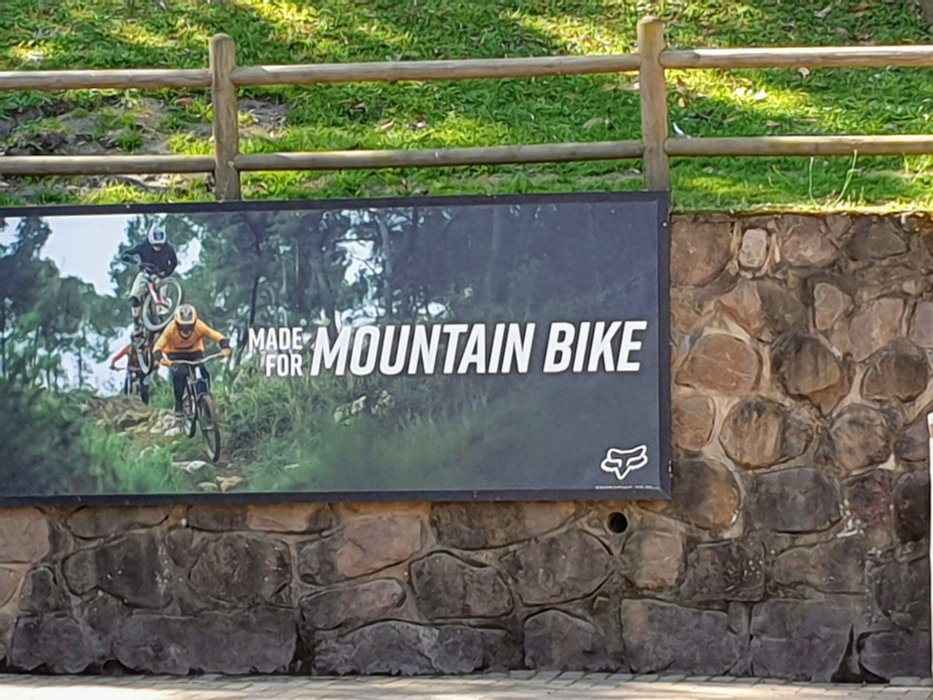 First Aid station is a necessity in any MTB Park.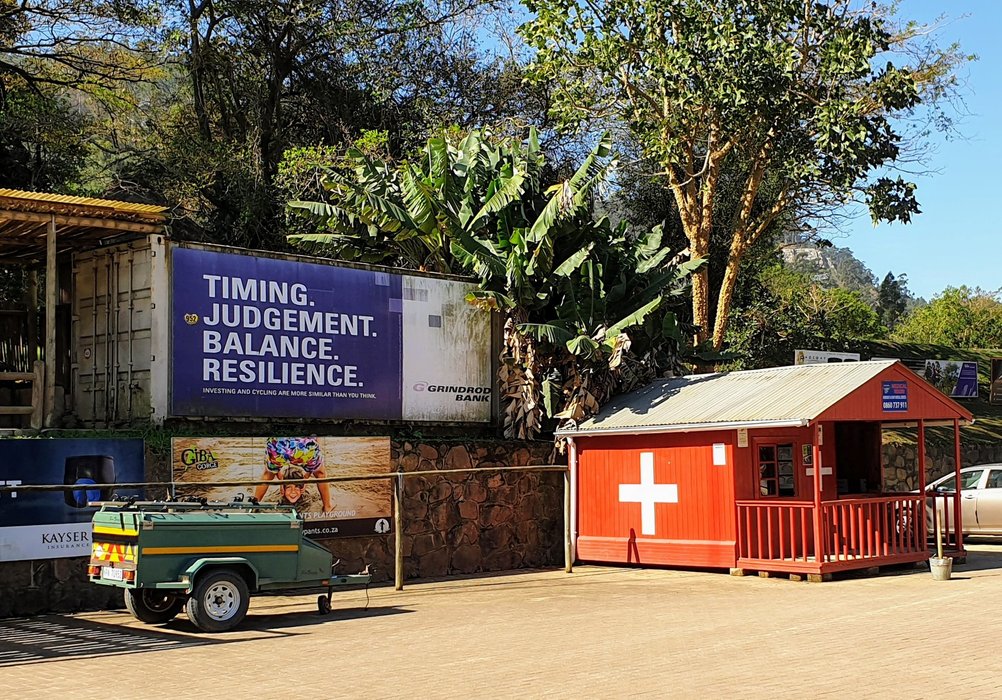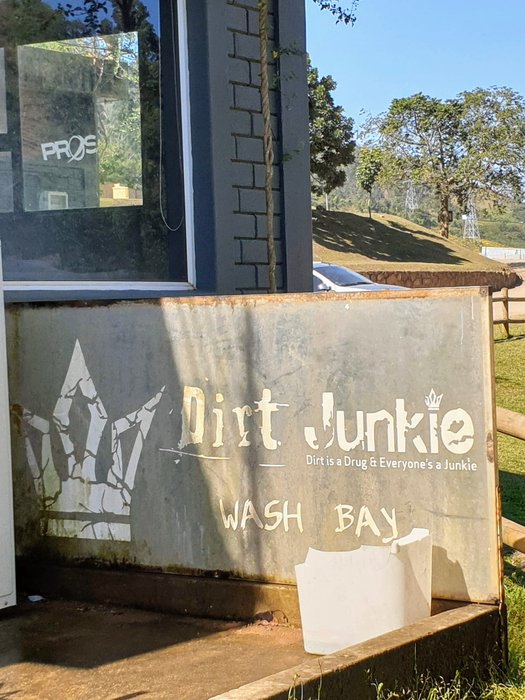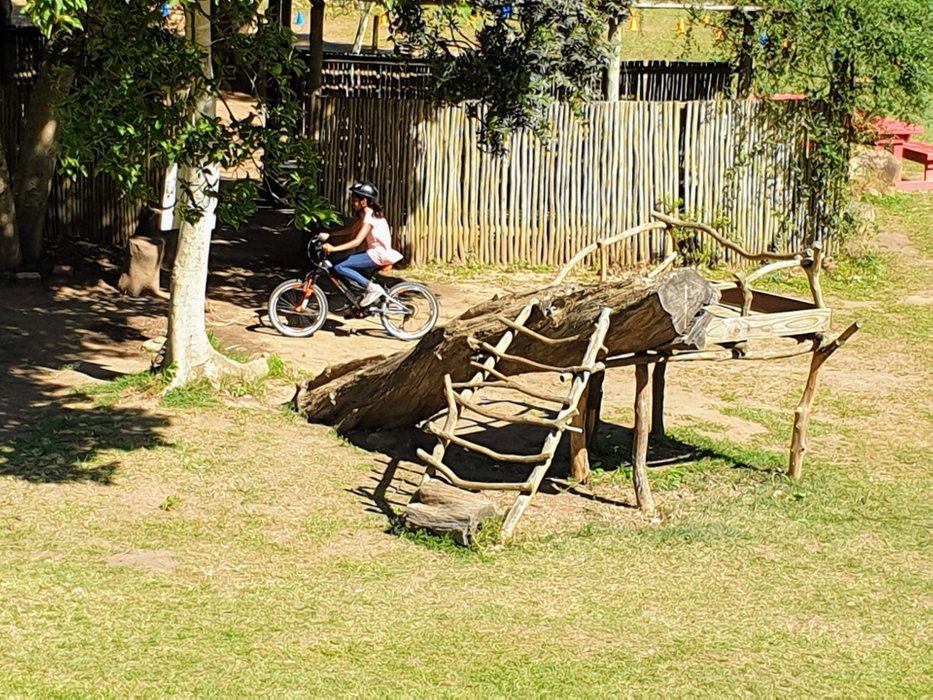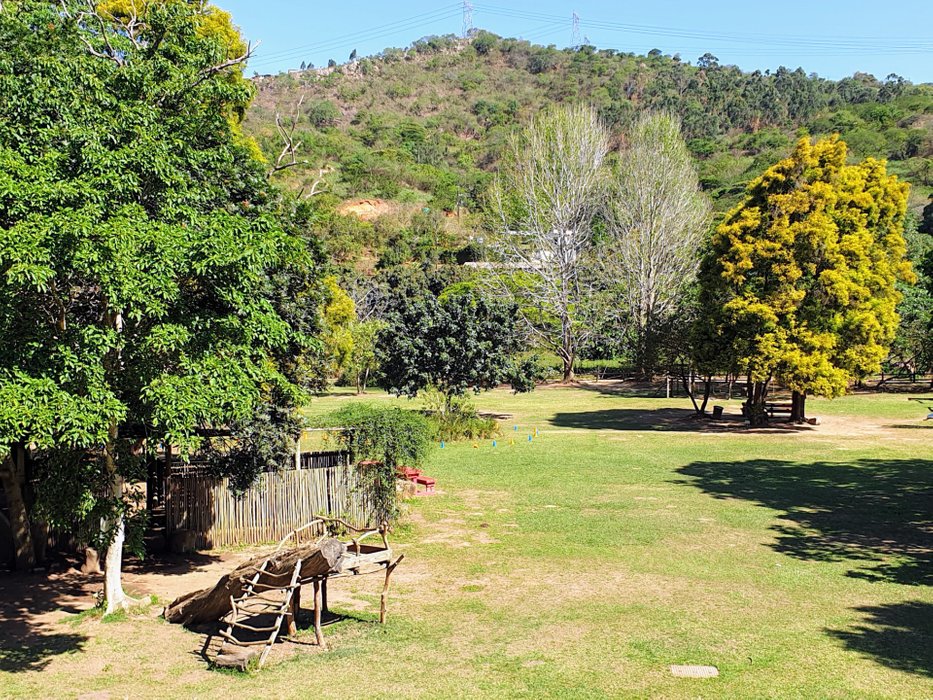 We did not have time to do the 5km hike as we arrived right on lunchtime and were starving, so the first thing we looked for was a place to eat. Afro's Chicken Shop is the only restaurant here.
Interesting to know that Afro's started in a trailer at a Durban festival and now have several branches – they have a small menu, use the best local ingredients and their tasty sauces are made in small batches with no preservatives, colourants, emulsifiers and additives. There menu items have real quaint titles like:
Laaities Chow, Kiff Strips & Tjips (Chips), Laanie Burger & Tjips, Champion Wrap & Tjips; you get the drift, most items come with chips; but these are real chips made with real fresh potatoes with their skins on; no bleaching and so forth. There are some nice salad options too and everything really tasted fresssh and homemade!
Craft Beers are also on offer which our guys really enjoyed, as did a butterfly that seemed to be drinking non-stop;)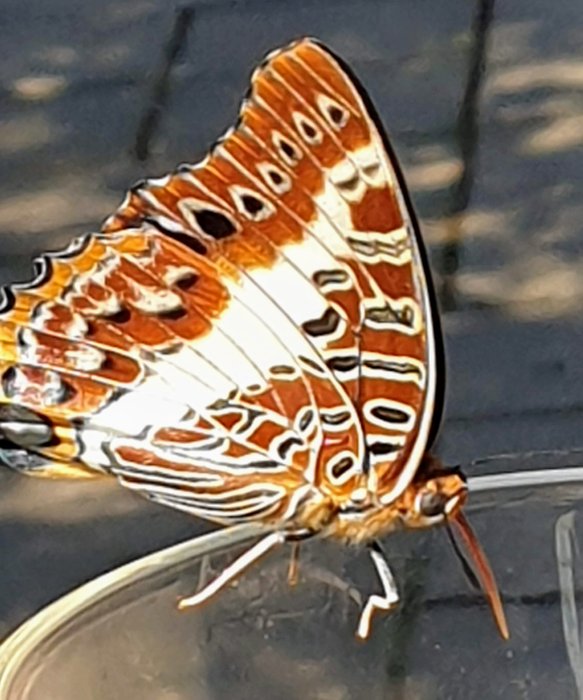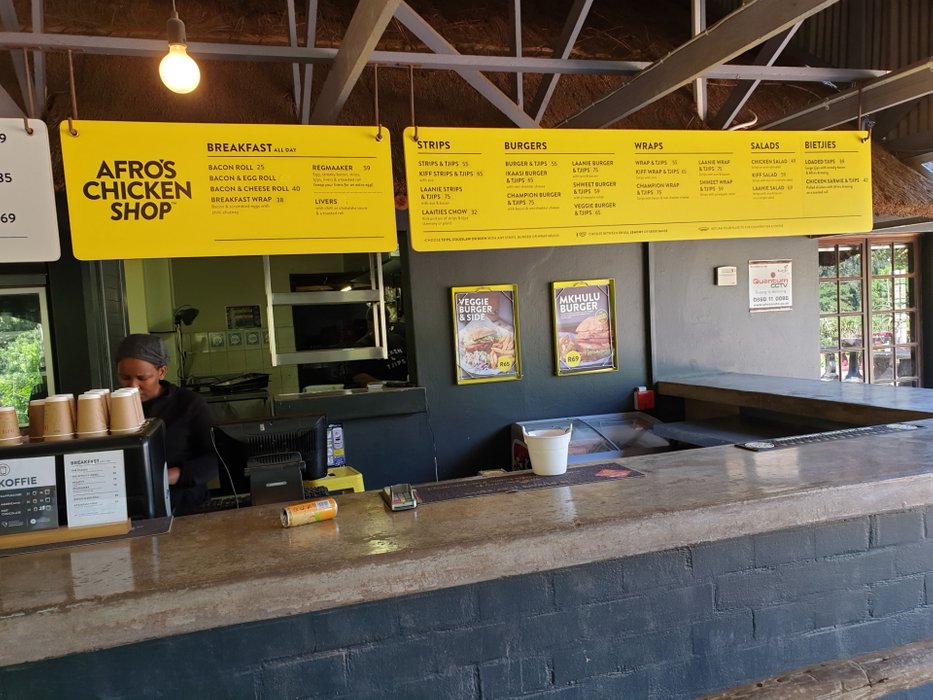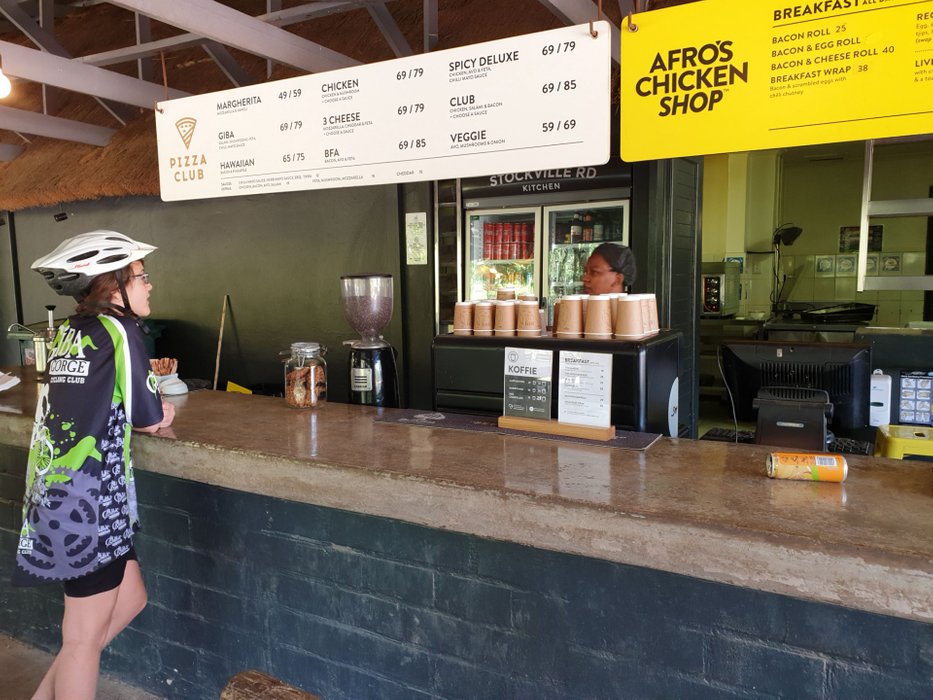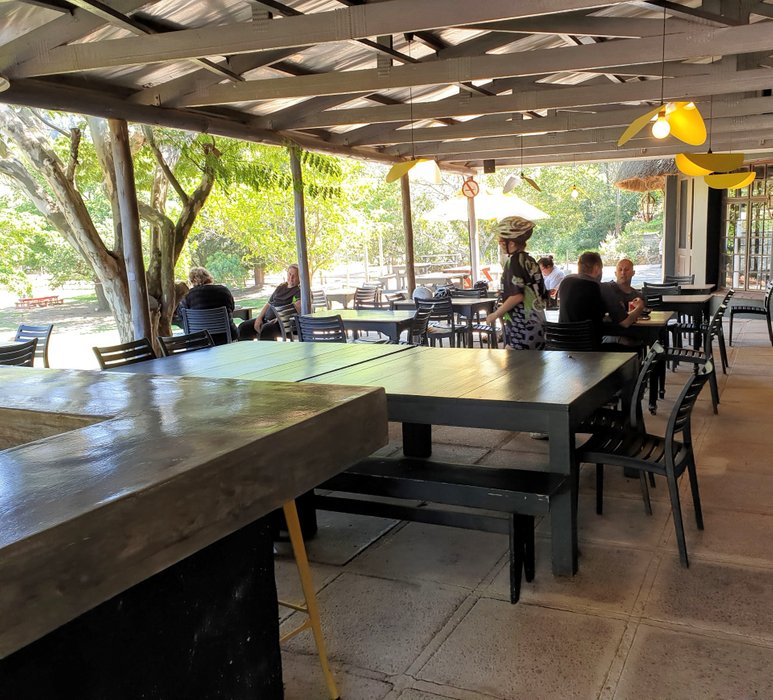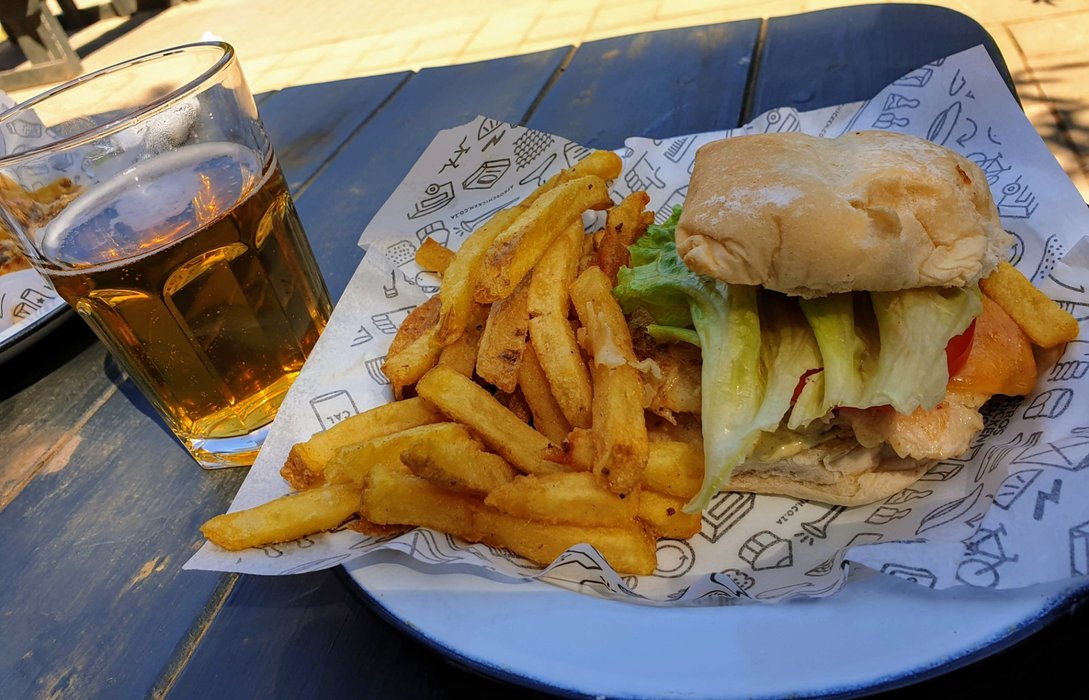 We took a walk after lunch and admired the real quaint mosaic artwork on the outdoor tables; their pizzas looked great as well, made in this outdoor wood fired pizza oven.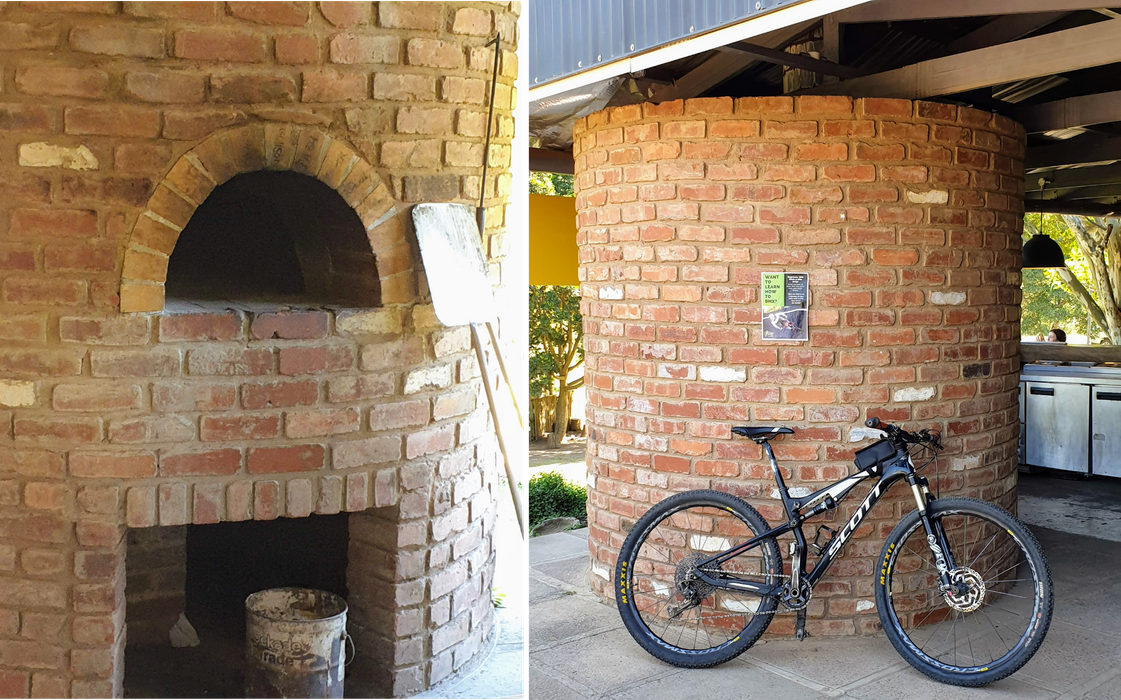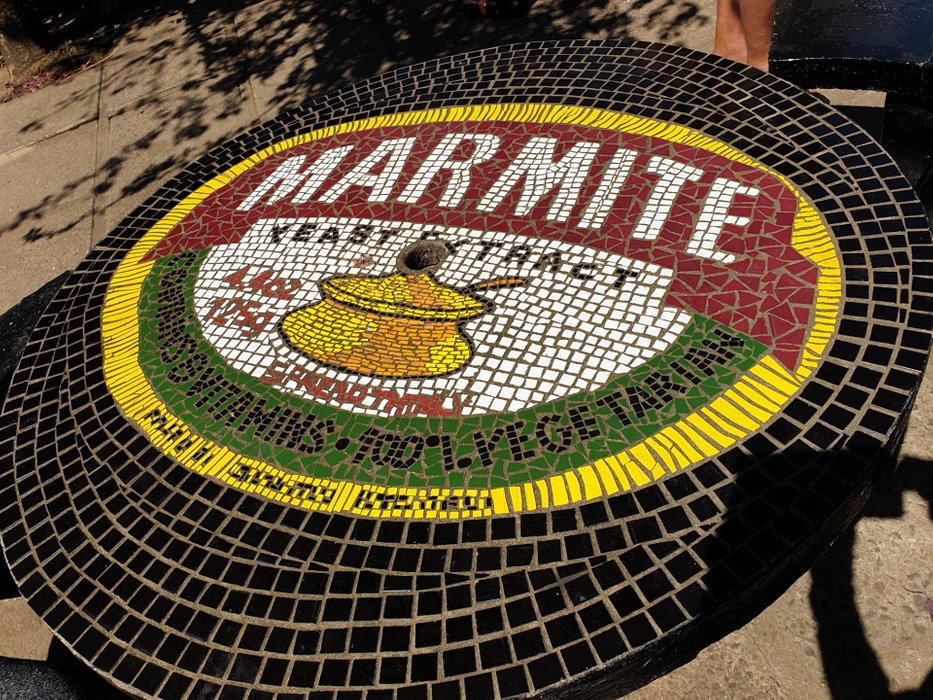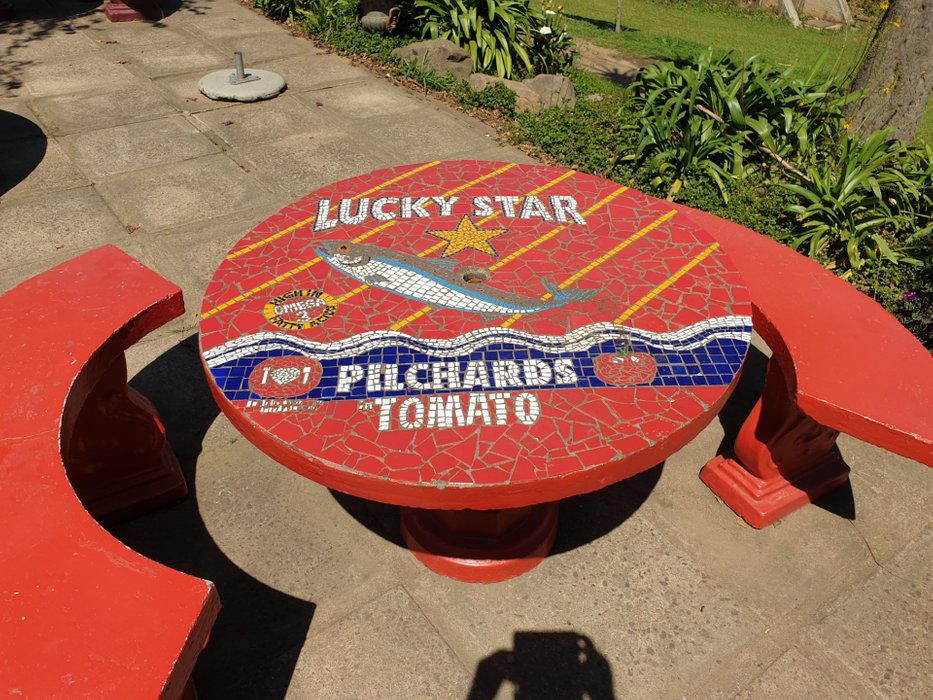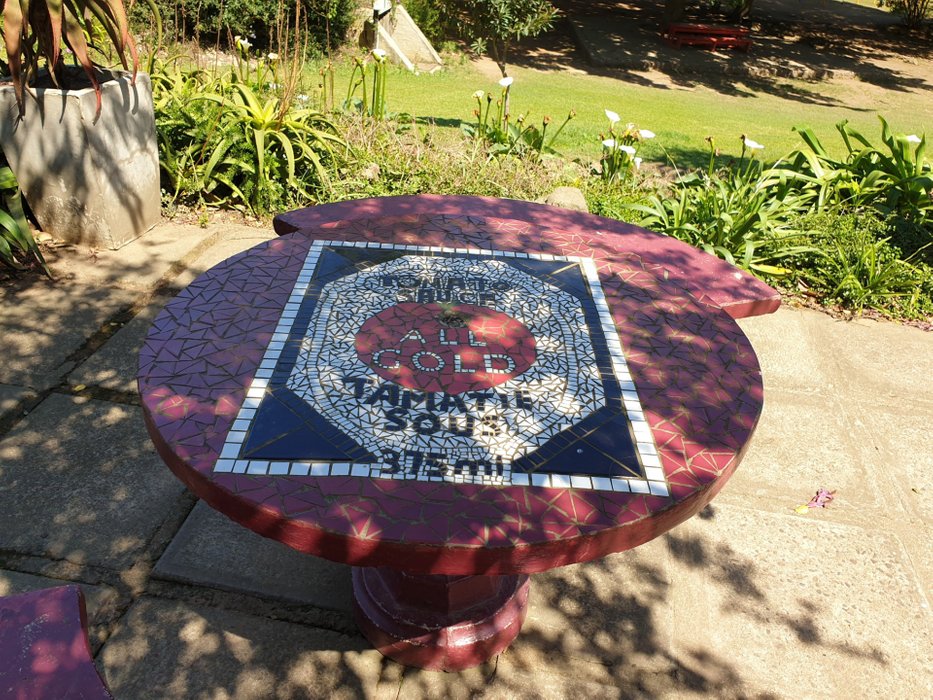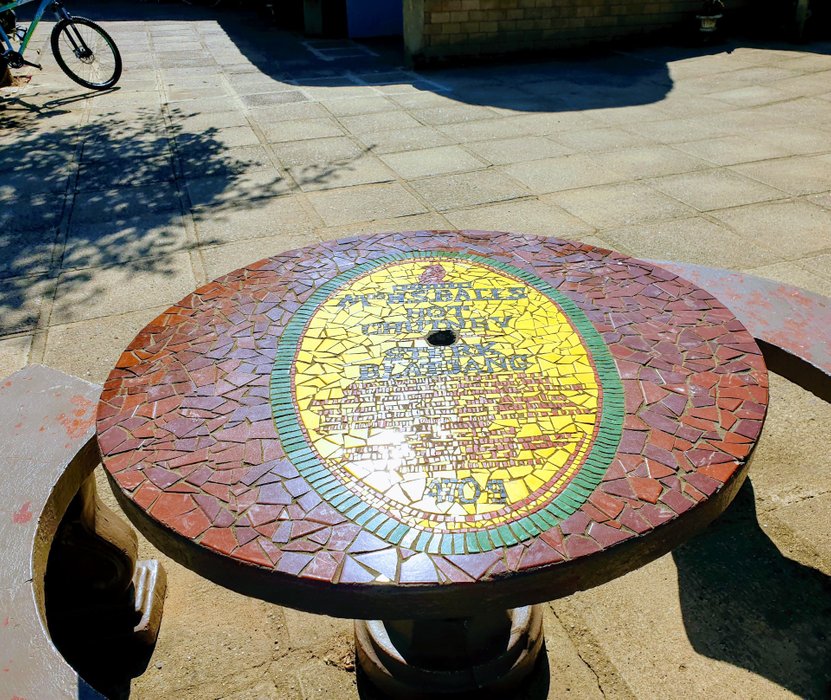 Last but not least is the BMX track; must be quite a thrill watching young riders doing their thing, especially that very high ramp which must have been the cause of a good couple of tumbles and scrapes!
Can you see any of us oldies taking on this track? I think not, we'd be the cause of many a giggle for sure and heaven forbid if we had to tumble, it would certainly take more than just the first aid station to put us together not so :):)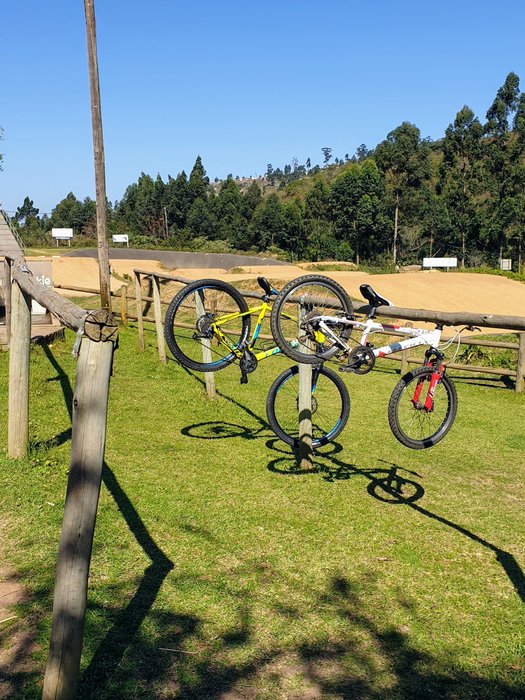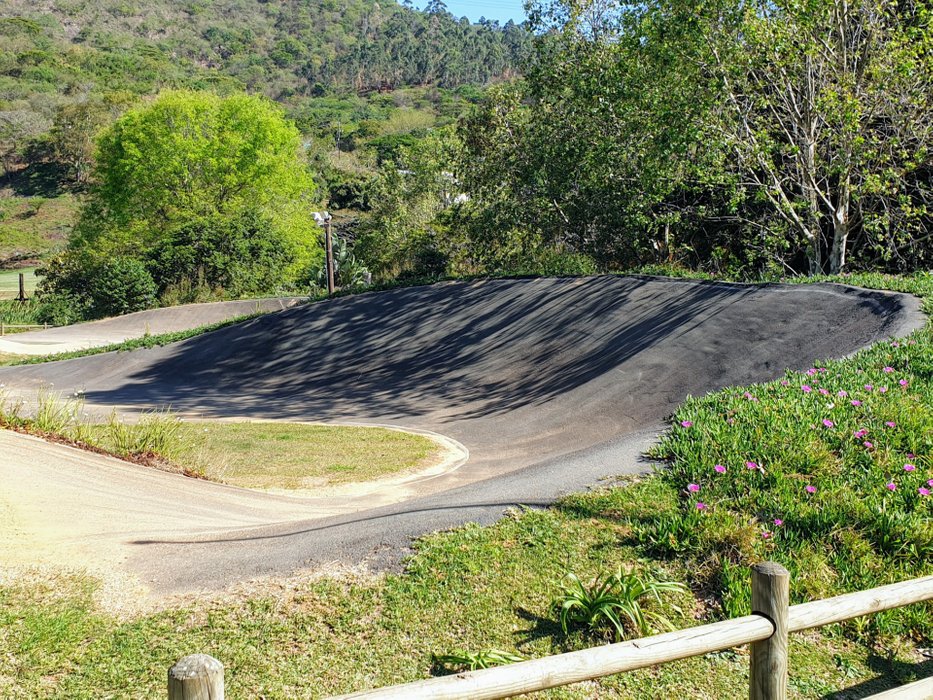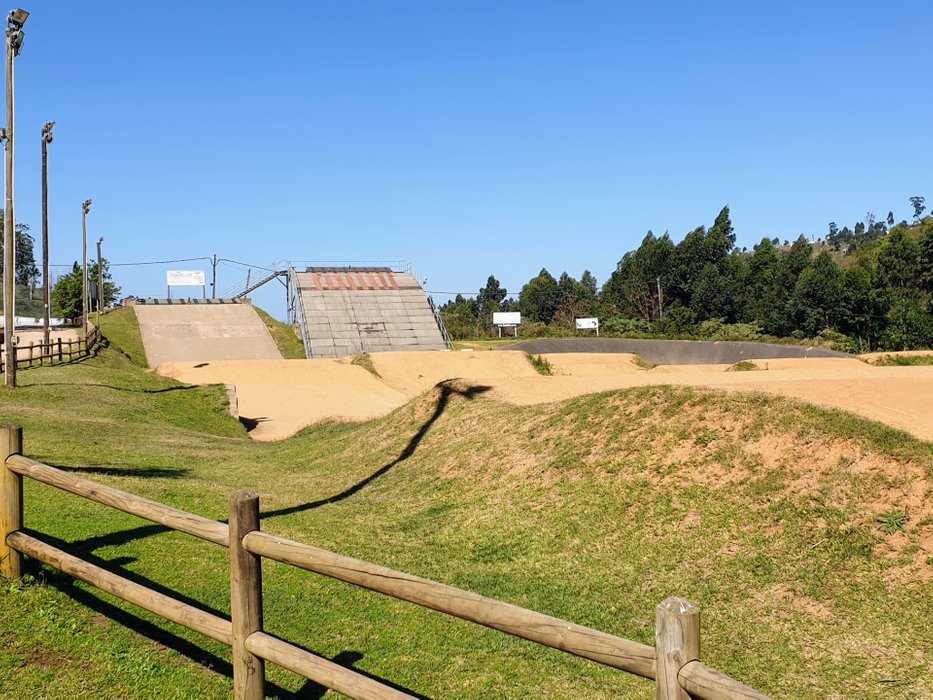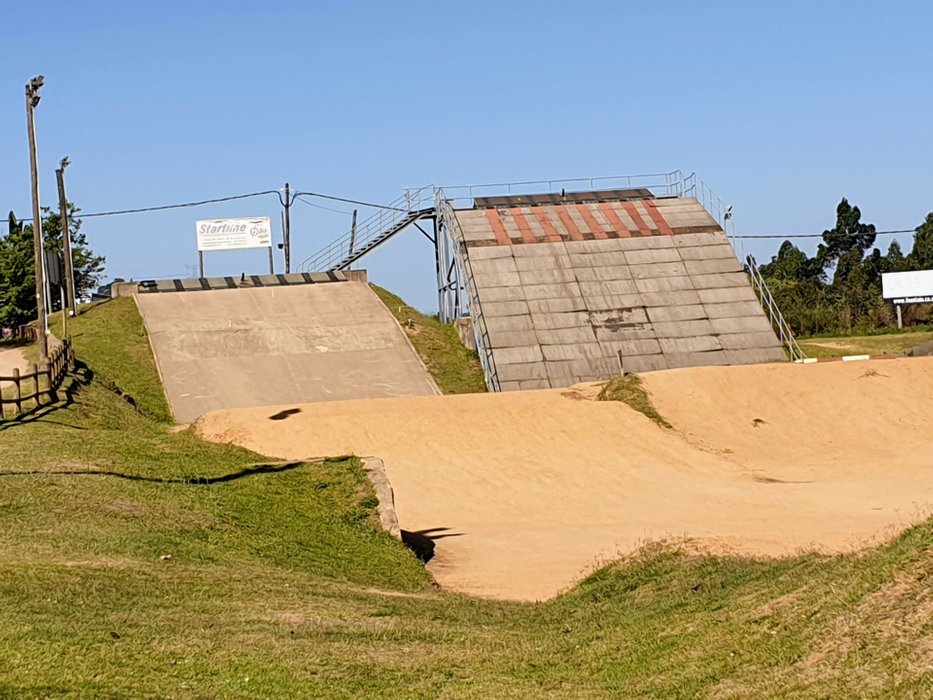 And so we said our goodbyes, vowing to come back and do one of their hikes before we sit down to lunch and end up being too lazy to take the hike; like we did on this occasion and hopefully I can show you more of the natural surroundings next time for @tattoodjay's #wednesdaywalk which this week also is a collaboration with @elizacheng's #makemesmile!
Would you like to have one last look at our drunk butterfly's antics? I think he must have gotten into trouble when he went back home, don't you agree? Certainly overstayed his welcome in this little glass pub; had to be thrown out!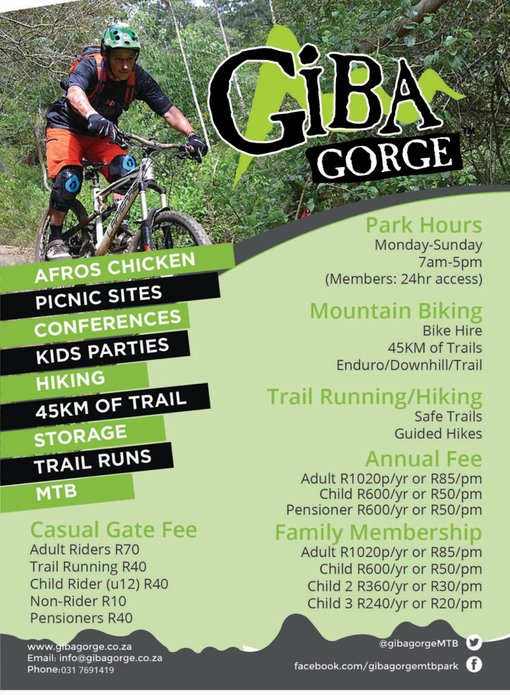 Image credit