A brief look at Ayers Rock, Northern Territory Australia
This is my first post via the TravelFeed.io application.
My first impression is it looks like a pretty cool App for avid travelers like myself looking for an effective way to post - so nice job devs :)
For a good first test I thought I'd share a few photos of Ayers Rock from my last visit.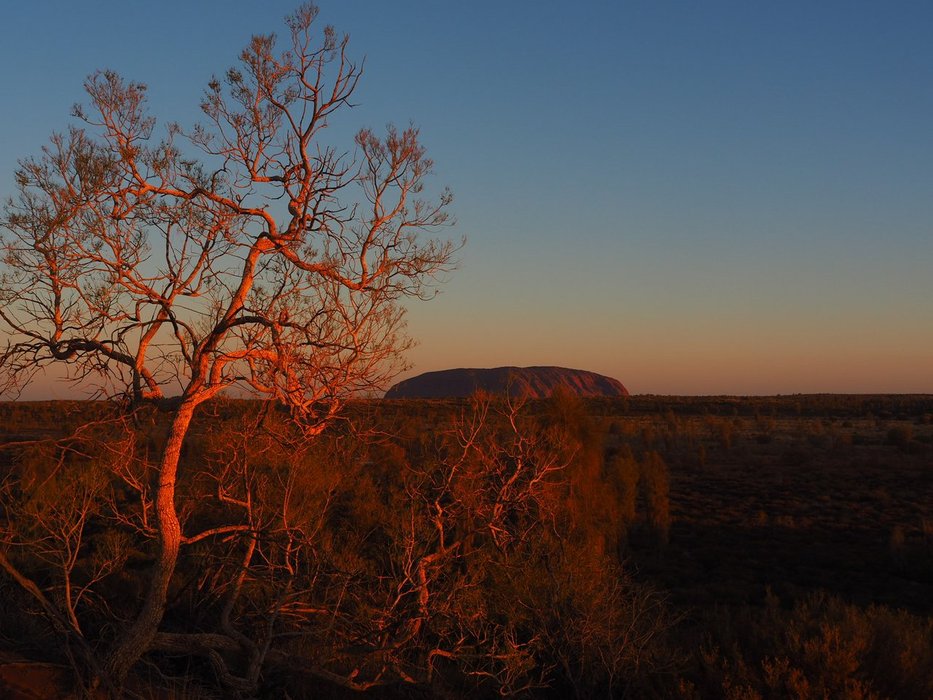 Ayers Rock is basically a huge red rock in the middle of a desert, located near the centre of Australia.. and it really stands out! - seriously you can't miss it and you'd think your were hallucinating if you were on foot and came across this on the horizon.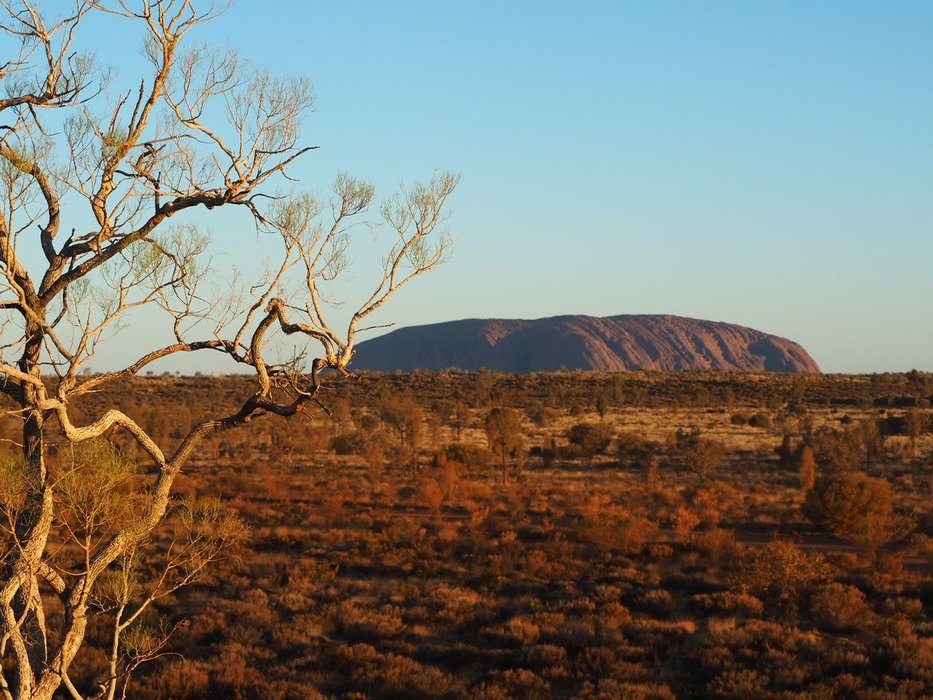 If you do visit Ayers Rock and decide to explore, best to be sensitive towards the local Aboriginals and their culture - its best to chat and seek guidance before trudging around :)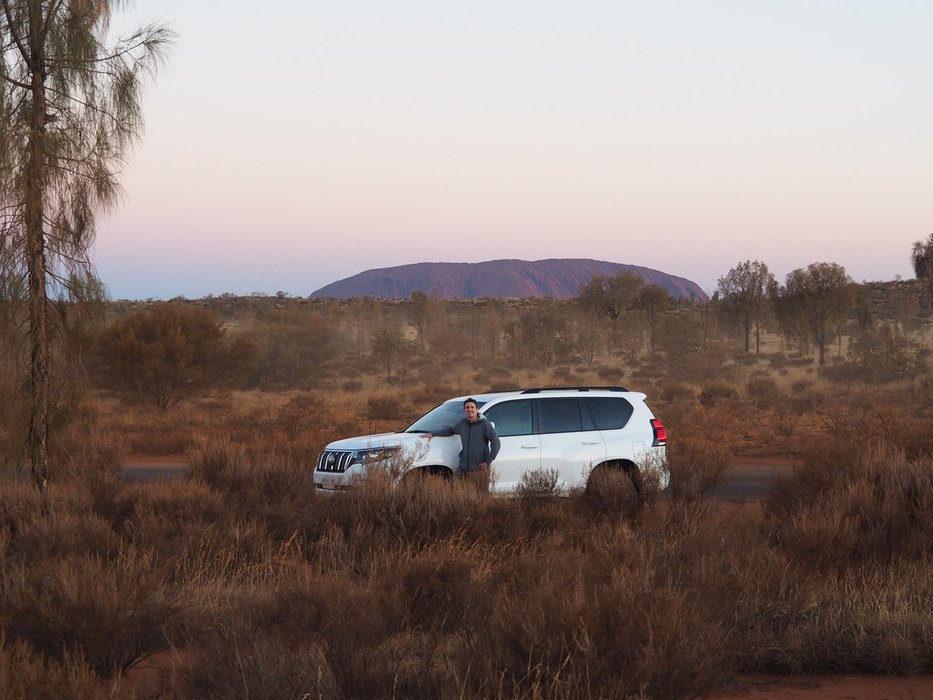 The entire area is of spiritual importance and links to creation theories - Please take care of yourself, others and the environment when visiting the area around Ayers Rock.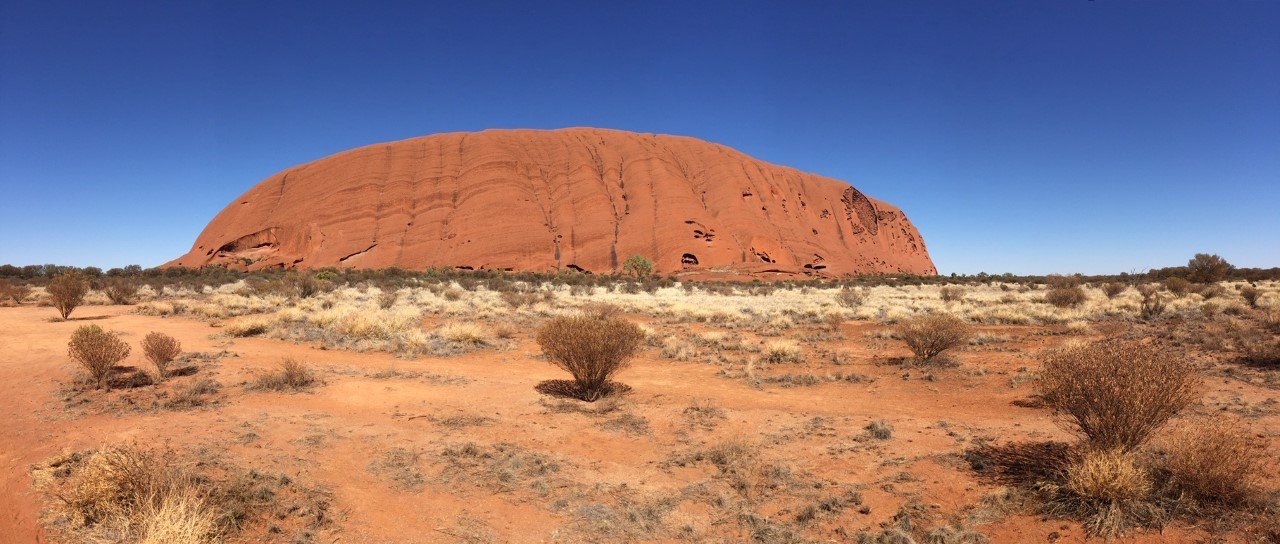 Depending on the time of day and the angle, Ayers Rock looks very different, its shape and colour alters - either way the camera just doesn't give it justice, it's really something you need to see with your own eyes to understand how bizarre this rock in the middle of the desert really is.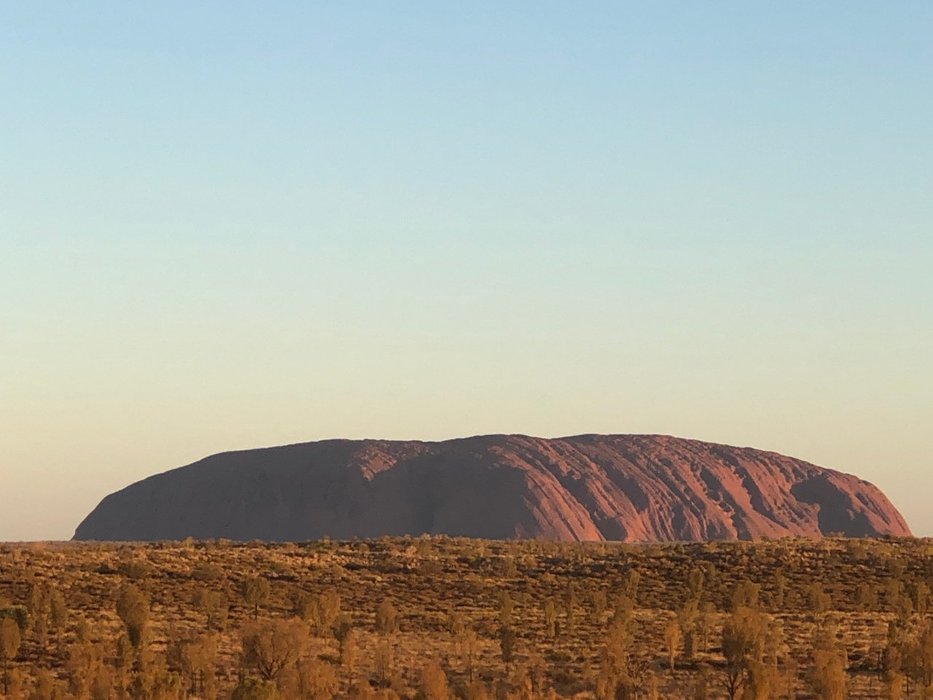 I remember reading somewhere..haha, modern day scientist believe the entire area use to be an ocean, but I can't recall how they believed the rock was formed?... Sorry - looking at it, it looks a bit like super heated rock that at some point pushed it's way up, but don't quote me on that one :). I expect as the dirt is so red in this area that there is allot of iron in the soil, certainly if you look at the rock up close it looks a bit like it has rusty flakes in part.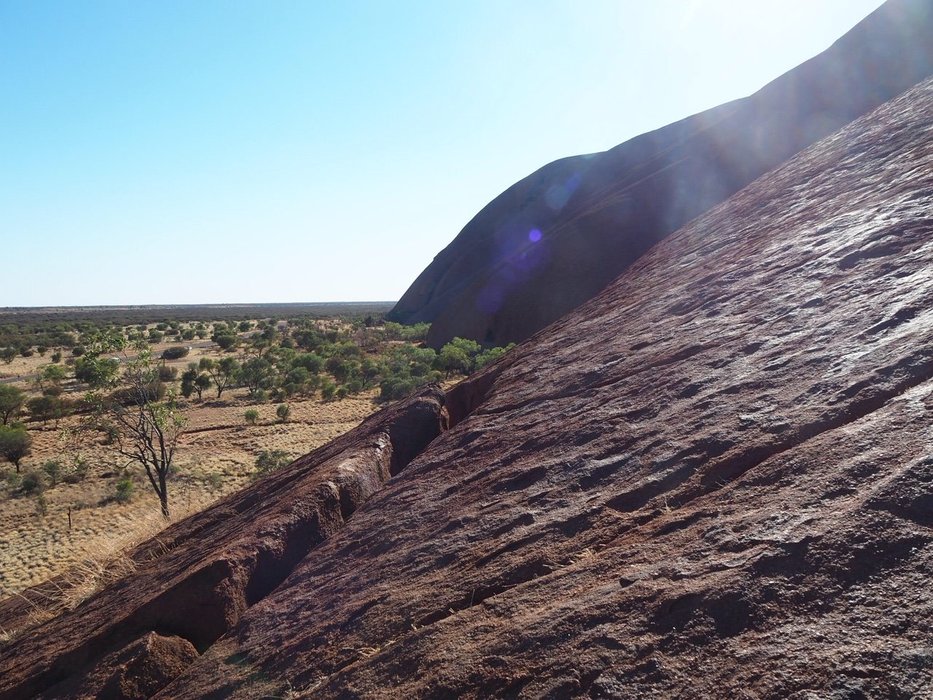 There is desert and well defined paths all around the rock, so if one was inclined you can walk right around its base, it's about 10 km...a couple of hours walk from memory.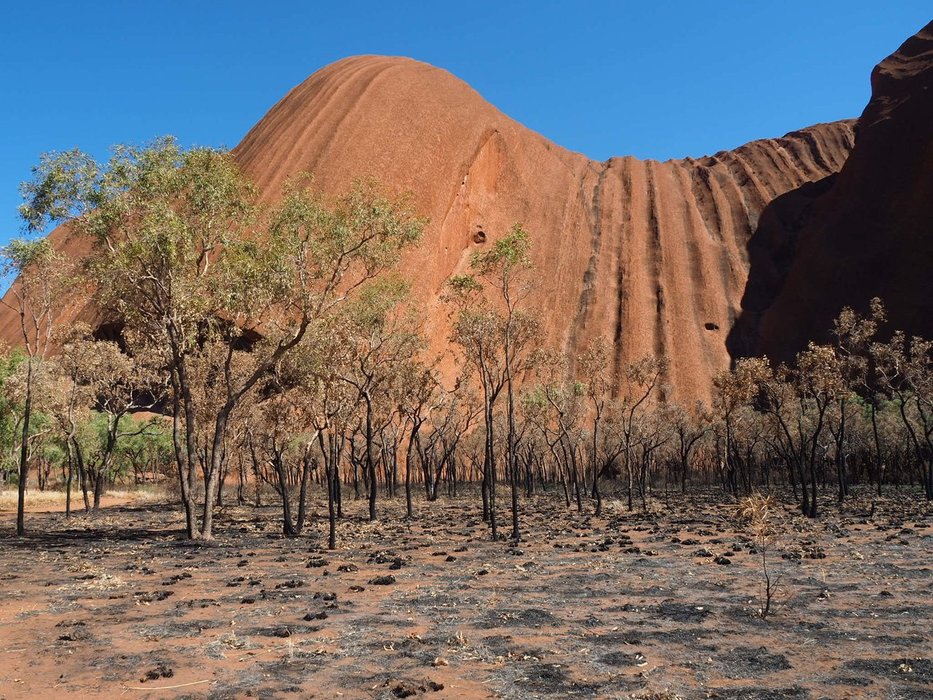 There are a number of people who climb the rock, but it is very slippery and dangerous and this has resulted in a number of deaths - if you have spent time with Australian Aboriginals you know they have some sensitivities around death and as such many locals have reasonable concerns around people climbing.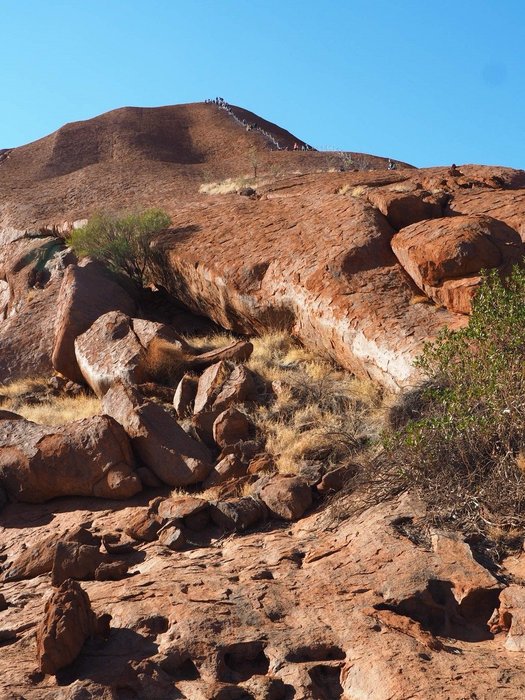 While Ayers rock (called Uluru by the local Aboriginals) is not off limits to anyone the entire area is important to those who are spiritually connected with the land.... If I remember correctly, there are a few areas of special significance to local Aboriginals in particular (some caves on one side). There are also a number of points of interest to visit, such as water holes etc that can be found easily walking around the base and there is plenty of signage so you can't get lost.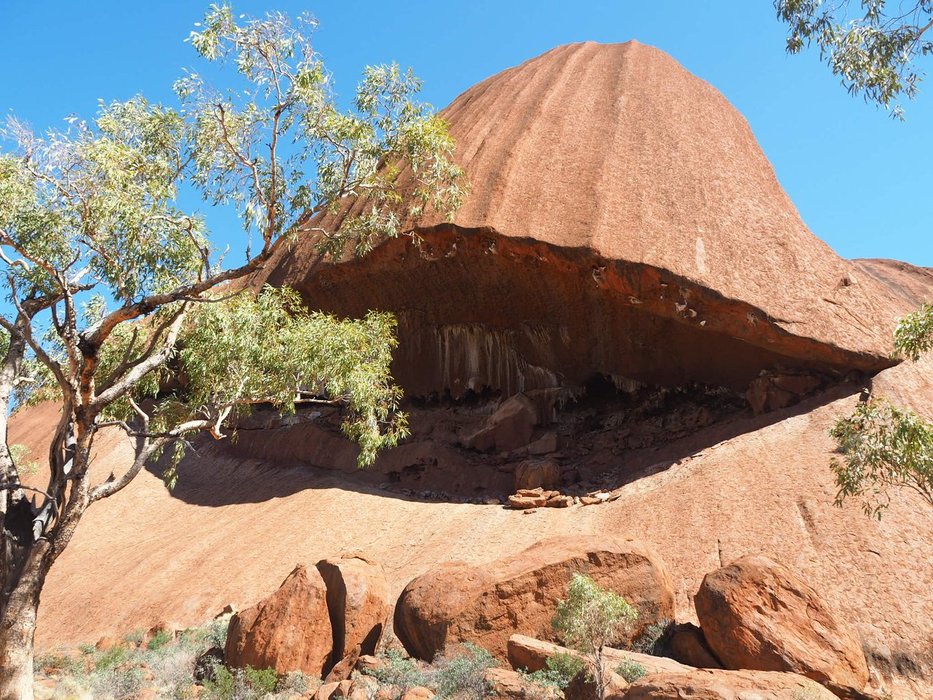 There are a number of.. odd looking shapes in the surface of Ayers Rock and if you look carefully you can make out what looks like angry faces I reckon.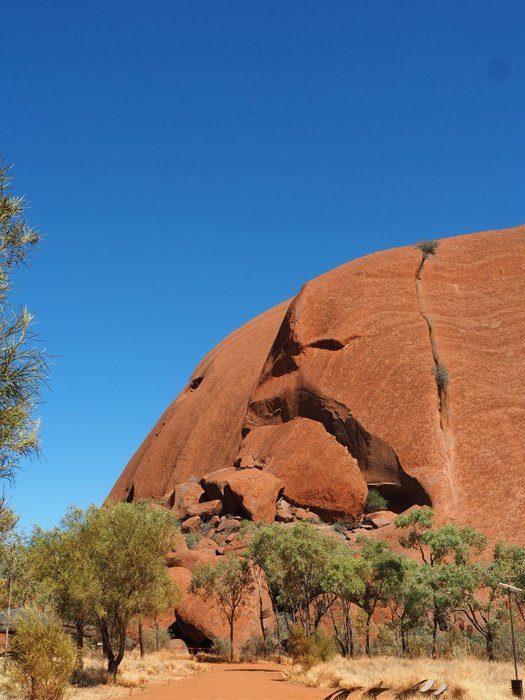 ..And that's it for my first travelfeed.io post - Feel free to leave a comment and let me know how I went :)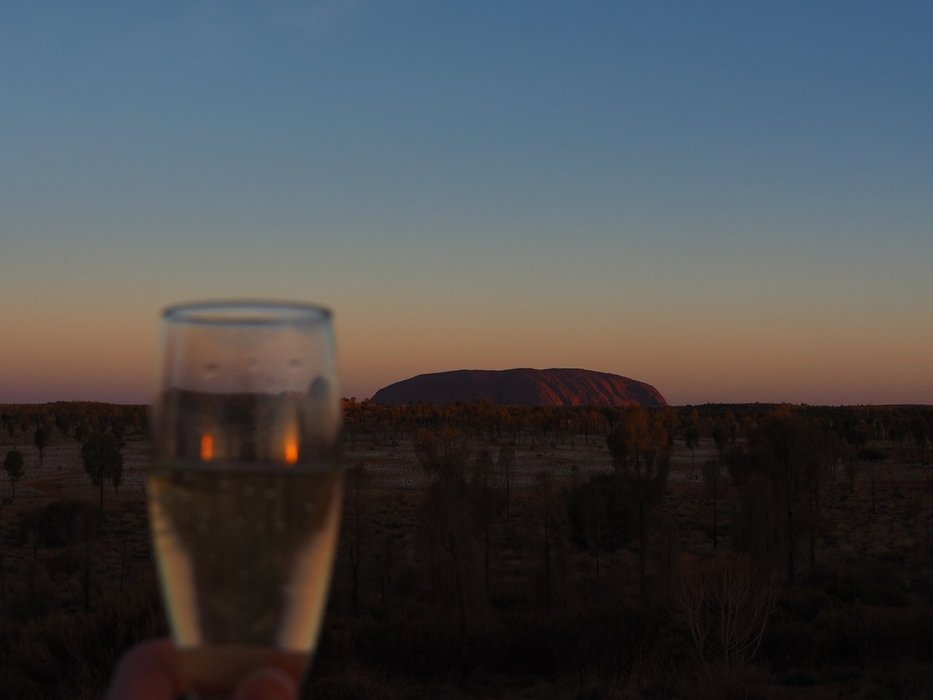 I hope you enjoyed looking at my photo's of Ayers Rock.
Please note any of my statements about the rock are from my own opinion and observations only. I look forward to posting about more adventures on the new travelfeeder.io app.
All the best and Steemon!