https://d.tube/#!/v/lotusfleur/QmdfVj1gC2PxC9HxA38BzKjyufjZpqWDGC8jt47X2snSUX
Sun, ocean, beach
Now that my old mobile phone was broken, damaged and death and I haven't been able to blog regularly for a long time, I have to do it now,now I have a new one, I'll catch up on a few blogs.
3 days of sun, ocean and sand in the hair by 25 degrees in February! Normally winter time isn't it?
Caparica Beach is near the city of Lisbon, about 20-30 minutes away.
Today I have summarized a 1 hour walk to 2 minutes and a few seconds.
Quick, short and fast. Specially for you guys.
I wanted to visit all my friends there, said and done. One buddy owns a really cool surf hostel there, you will see it only briefly from outside in the video. Since there were guests there, I did not want to film inside. Then we went almost from one end of the beach to the other end of the beach to get to the next meeting point "da wave" (a beach bar). In itself the whole way takes about 1 hour always along the beach promenade of Costa da caparica. On this way there are about 8-10 surf spots, which means that you can smoothly walk there with your surfboard to find the right spot for you. There are many more spots there, but I had this number about.
Caparica is a rather underestimated surf spot, because the competitors Ericeira, Nazare or Peniche are more known and become more promoters.
Hope you like the little video and #travelfeed is looking after me because I didn't upload it via travelfeed.io but @d.tube. But only because @travelfeed has no video option. Sorry guys.
Your @LotusFleur
all done by myself
![IMG_20200203_162351.jpg](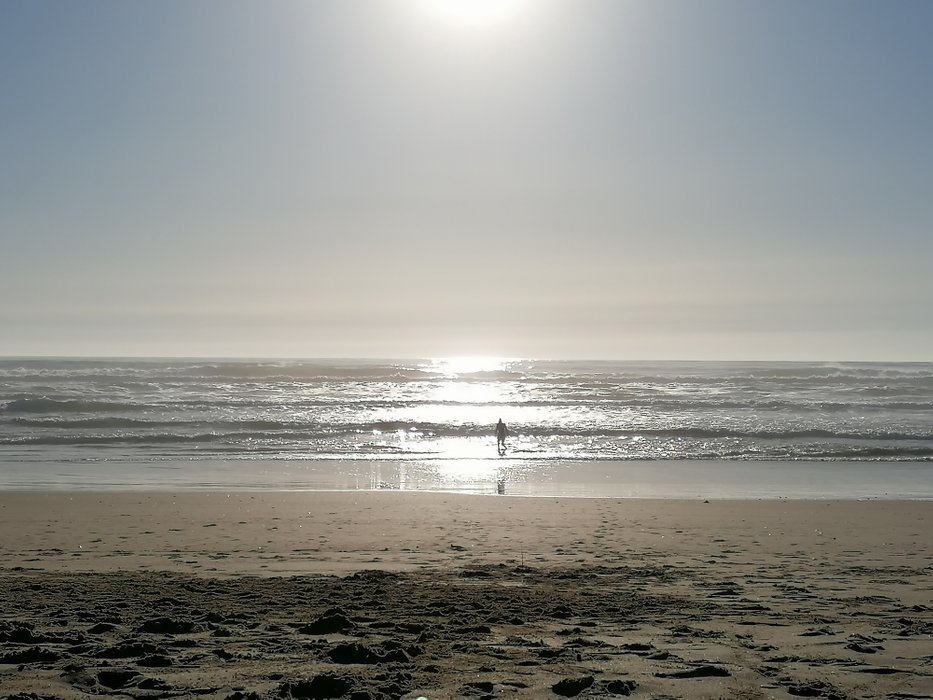 )
![IMG_20200203_082928.jpg](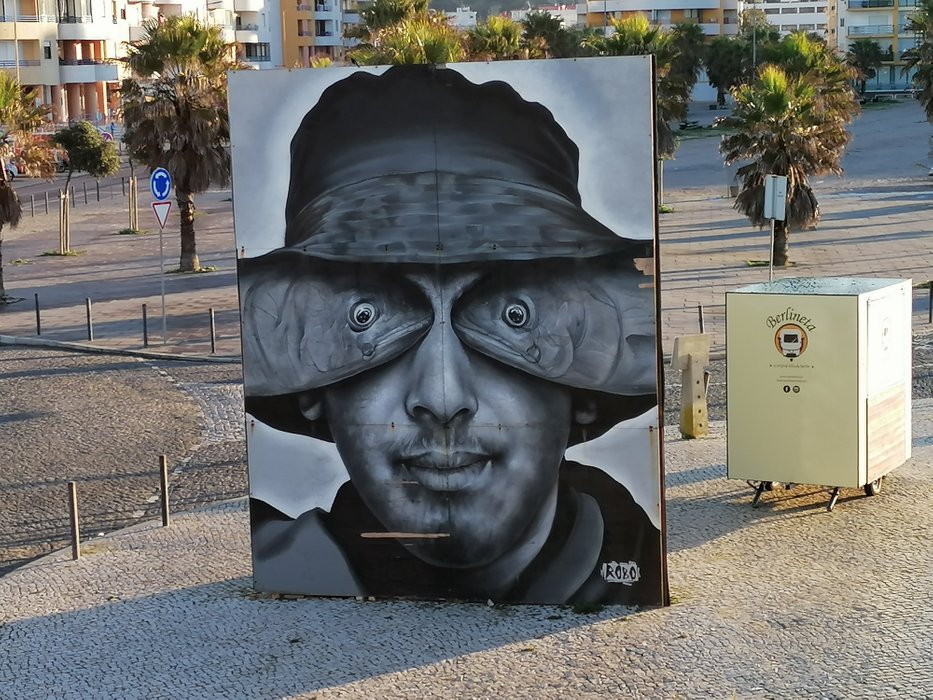 )
![IMG_20200204_122121.jpg](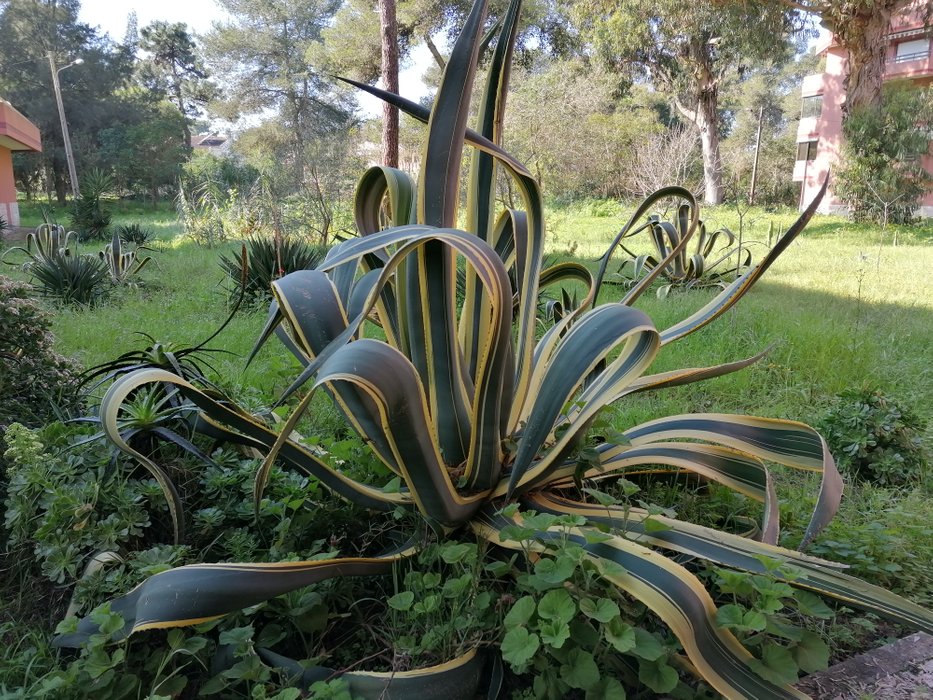 )
![IMG_20200204_123037.jpg](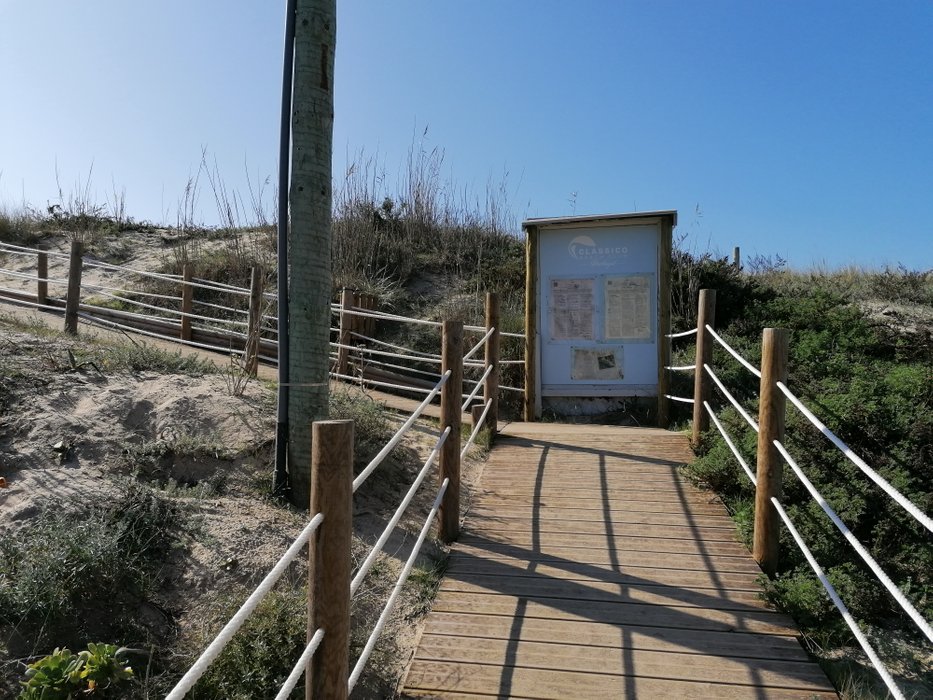 )
![IMG_20200204_123128.jpg](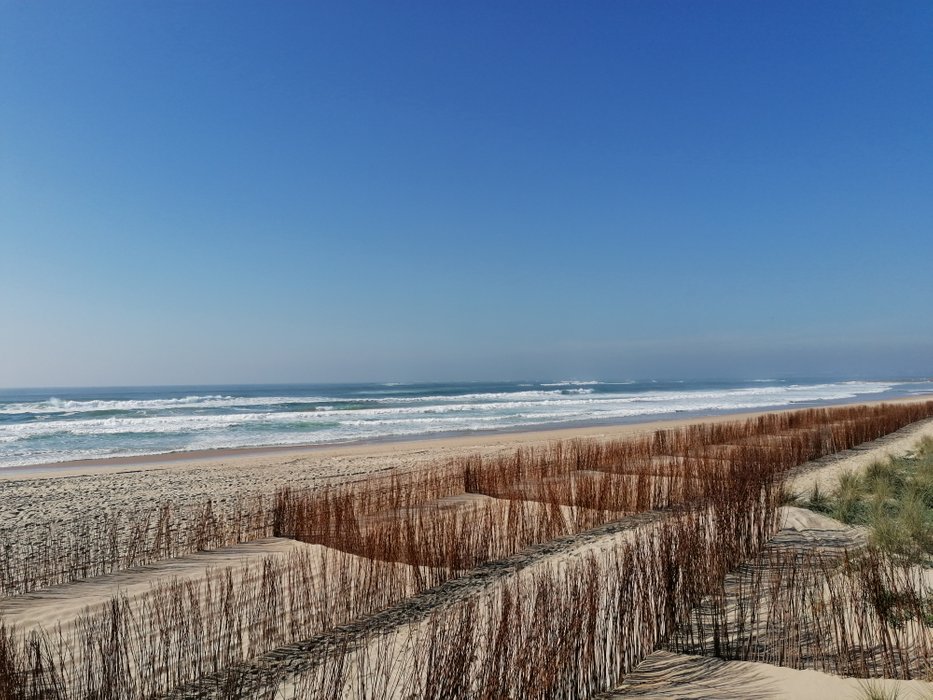 )
Sol, oceano, praia
Agora que meu velho celular estava quebrado, danificado e morto e eu não tenho sido capaz de blogar regularmente há muito tempo, tenho que fazer isso agora, agora eu tenho um novo, eu vou pegar alguns blogs.
3 dias de sol, oceano e areia no cabelo por 25 graus em fevereiro! Normalmente é inverno, não é?
A praia da Caparica fica perto da cidade de Lisboa, a cerca de 20-30 minutos de distância.
Hoje eu resumi uma hora de caminhada para 2 minutos e alguns segundos.
Rápido, curto e rápido. Especialmente para vocês.
Eu queria visitar todos os meus amigos de lá, dito e feito. Um amigo é dono de uma pousada de surf muito legal lá, você só vai vê-la brevemente do lado de fora no vídeo. Como havia lá hóspedes, eu não queria filmar lá dentro. Depois fomos quase de uma ponta da praia para a outra para chegar ao próximo ponto de encontro "da wave" (um bar de praia). O caminho todo demora cerca de 1 hora sempre ao longo do calçadão da Costa da Caparica. Neste caminho existem cerca de 8-10 pontos de surf, o que significa que podes lá caminhar suavemente com a tua prancha de surf para encontrar o local certo para ti. Há muitos mais spots lá, mas eu tinha este número.
Caparica é um spot de surf bastante subestimado, porque os concorrentes Ericeira, Nazare ou Peniche são mais conhecidos e tornam-se mais promotores.
Espero que gostem do pequeno vídeo e #travelfeed está cuidando de mim porque eu não fiz o upload via travelfeed.io mas @d.tube. Mas só porque @travelfeed não tem opção de vídeo. Desculpem, rapazes.
Seu @LotusFleur
Tudo feito por mim mesmo
![IMG_20200204_123324.jpg](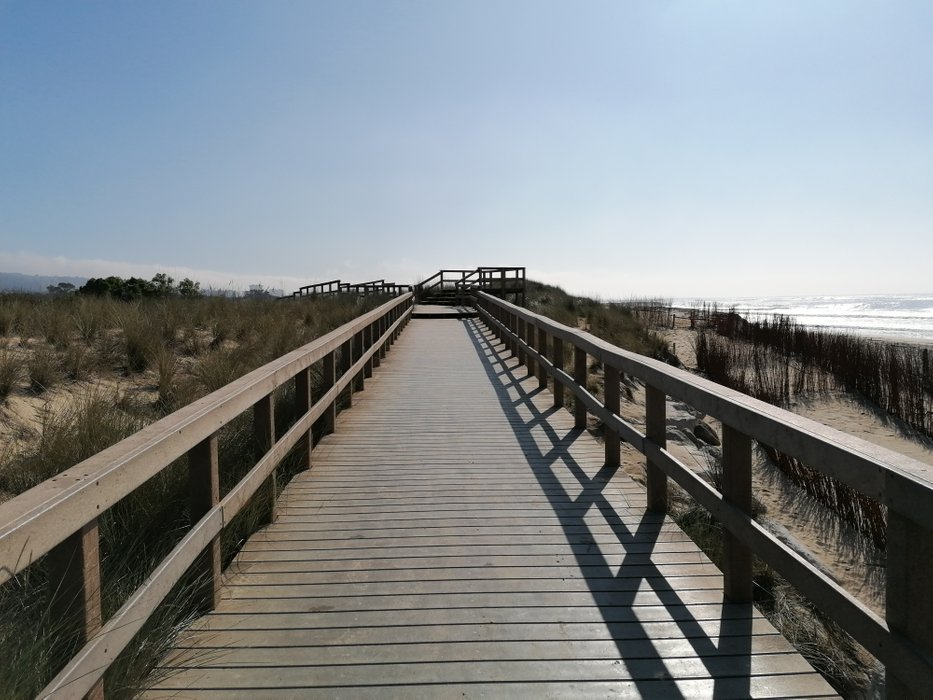 )
![IMG_20200204_123339.jpg](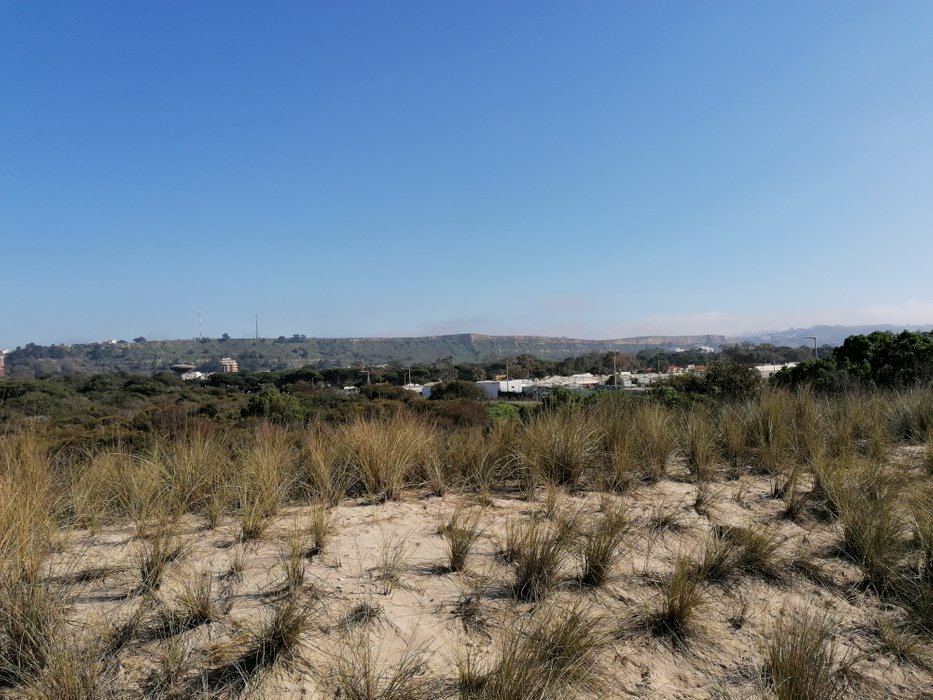 )
![IMG_20200204_123619.jpg](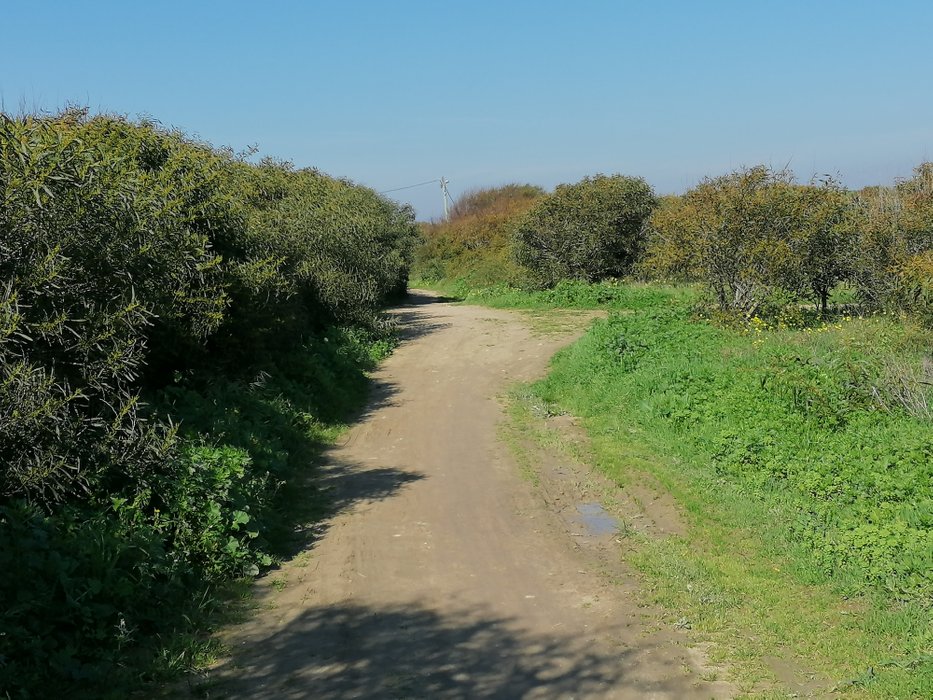 )
![IMG_20200204_123910.jpg](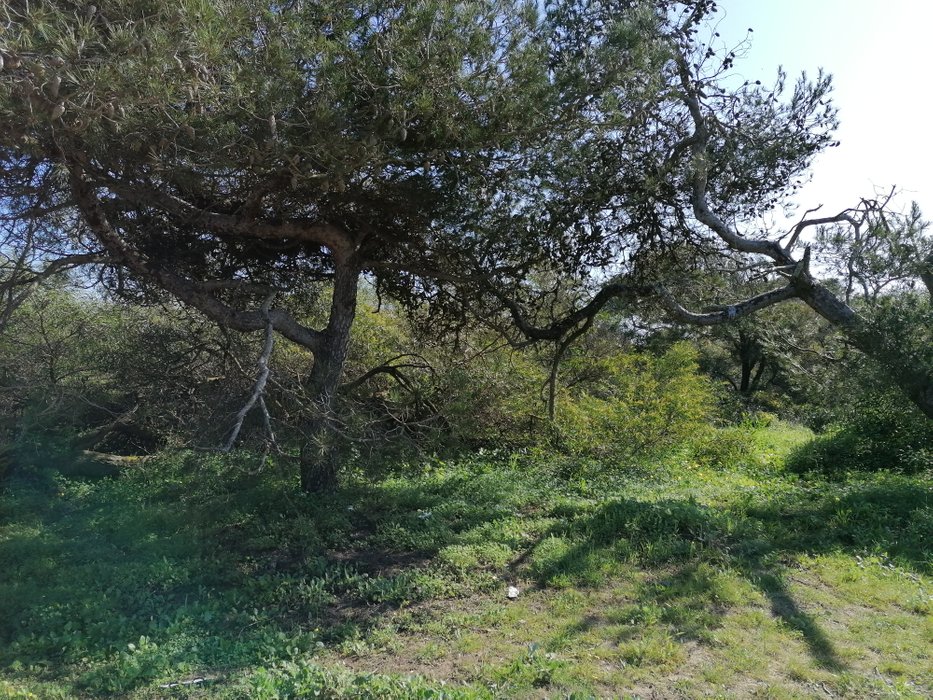 )
![IMG_20200204_130228.jpg](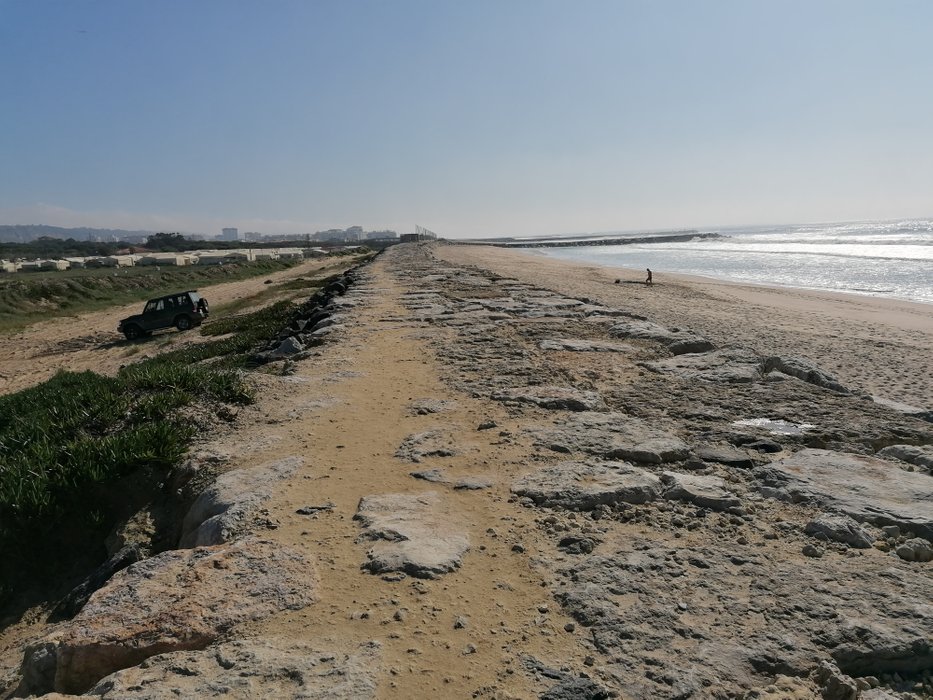 )
![IMG_20200204_130813.jpg](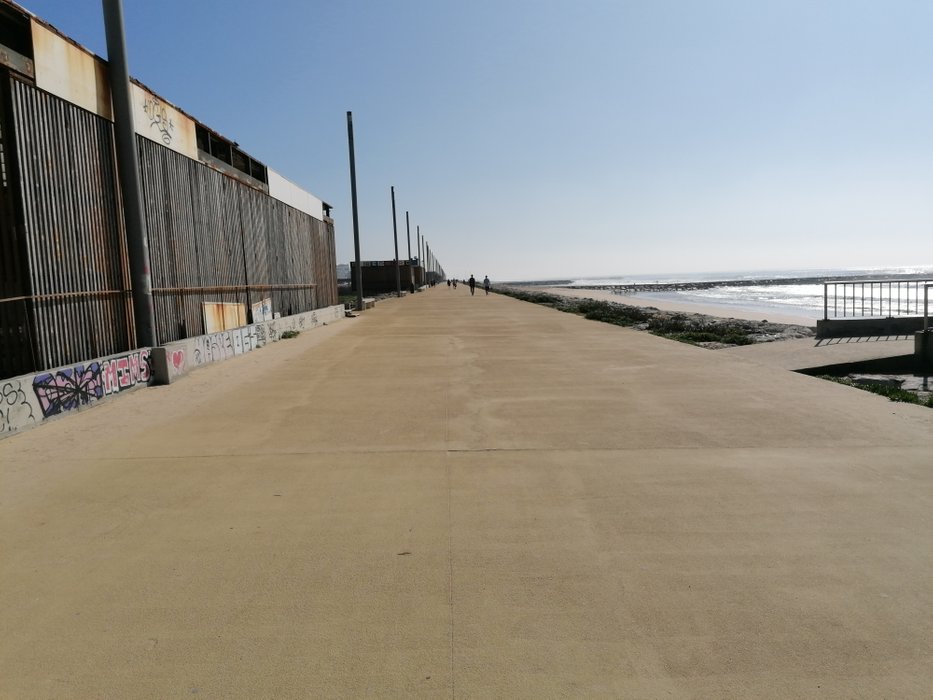 )
Sonne, Meer, Strand
Nachdem nun mein altes Handy den Geist aufgegeben hat, ich lange nicht regelmäßig bloggen konnte, doch nun wieder ein neues habe, hole ich doch gleich mal ein paar Blogs nach.
3 Tage Sonne, Strand, Meer bei ca. 25 Grad im Februar!
Caparica Beach ist in der Nähe von der Stadt Lissabon, ca. 20-30 Minuten entfernt.
Heute habeich mal einen 1 Stündigen Spaziergang auf 2 Minuten und ein paar Sekunden zusammengefasst.
In der Kürze liegt die Würze.
Ich wollte all meine Freunde dort besuchen, gesagt und getan. Ein Kumpel besitzt dort ein echt cooles Surf Hostel, ihr werdet es nur kurz von außen im Video sehen. Da Gäste anwesend waren, wollte ich nicht drinnen Filmen. Dann ging es fast vom einem Ende des Strandes bis zum anderen Ende des Strandes, um zum nächsten Treffpunkt "da wave" (einer Beach bar) zu gelangen. An sich dauert der gesamte Weg ca. 1 Stunde immer der Promenade entlang. Auf diesem Wege sind ca. 8-10 Surf Spot, das heisst man kann mit dem surfboard geschmeidig dort lang laufen, um den passenden Spot für sich zu finden. Es gibt noch viel mehr spots dort, doch ich hatte diese Anzahl in etwa.
Caparica ist ein recht unterschätzer Surf Spot, da die Konkurrenz Ericeira, Nazare oder Peniche bekannter sind und mehr Promoter werden. Doch hier kommt an sich jeder auf seine Kosten.
Hoffe das kleine Video gefällt euch und #travelfeed sieht mir nach das ich es nicht über travelfeed.io, sondern @d.tube hochgeladen habe. Geht halt besser dort als auf @travelfeed.
Eure @LotusFleur
alles von mir gemacht.
[image](

)
#steemitblogger #inspiration #powerhousecreatives #theluvbug #life #community #steemitbloggers #portugal #naturalmedicine #travelfeed #caparica #beach #surf #ocean #travel #lisbon #lisboa #lissabon
[//]:# ()