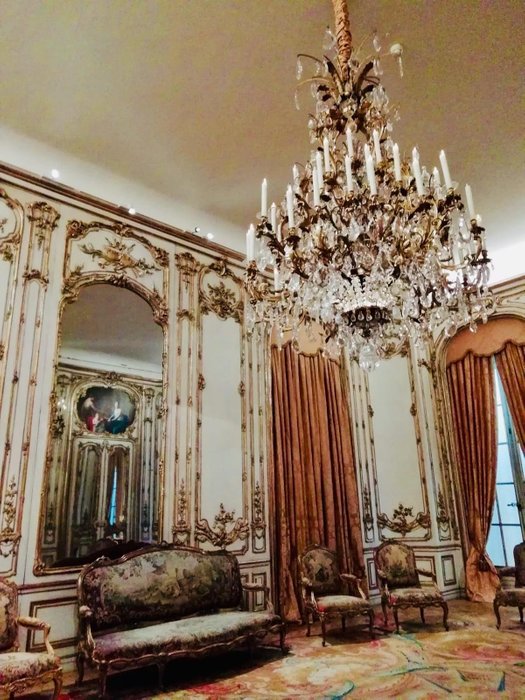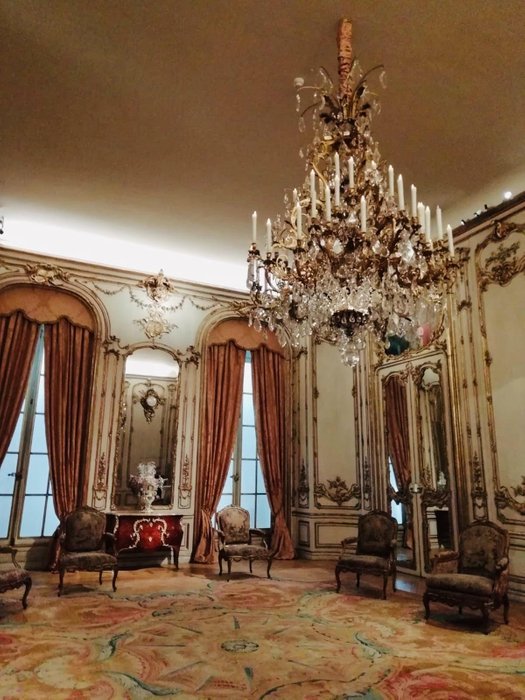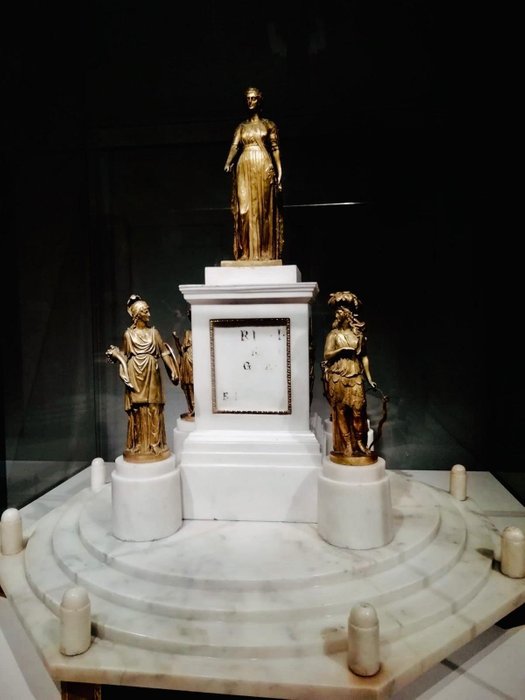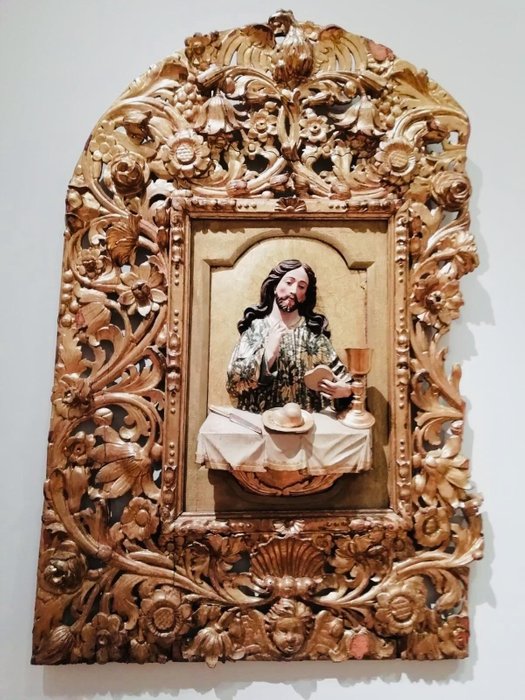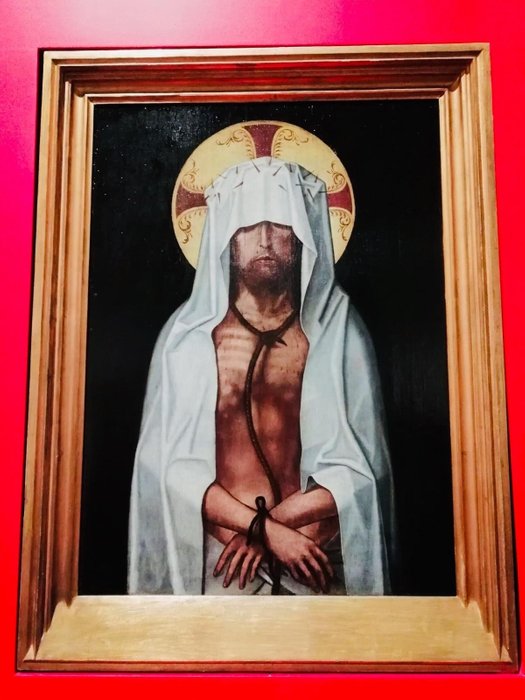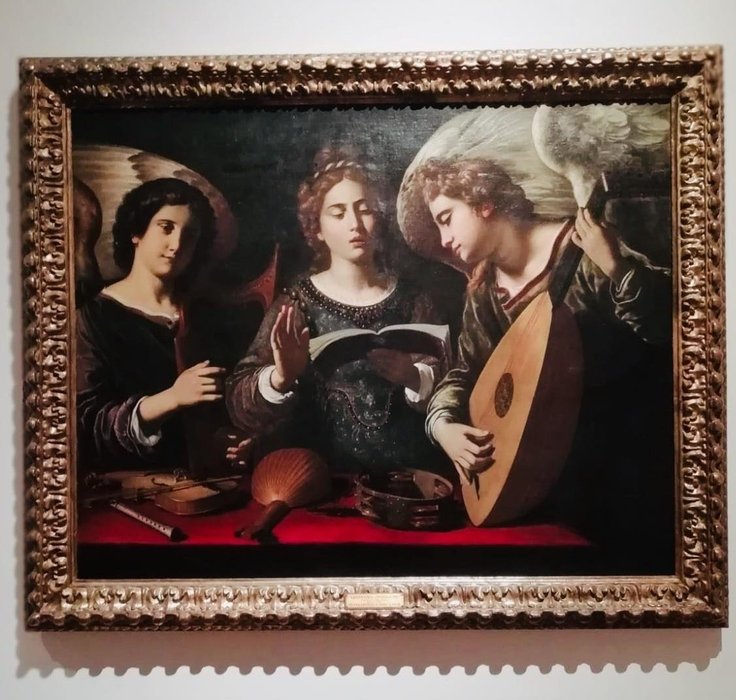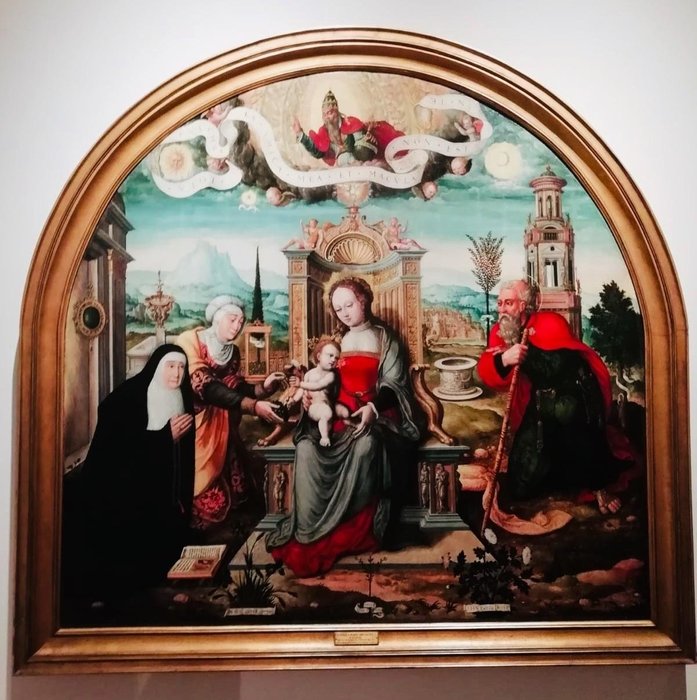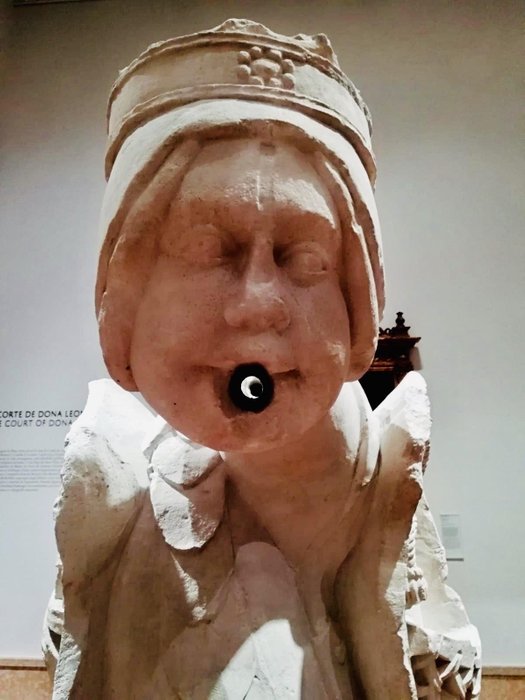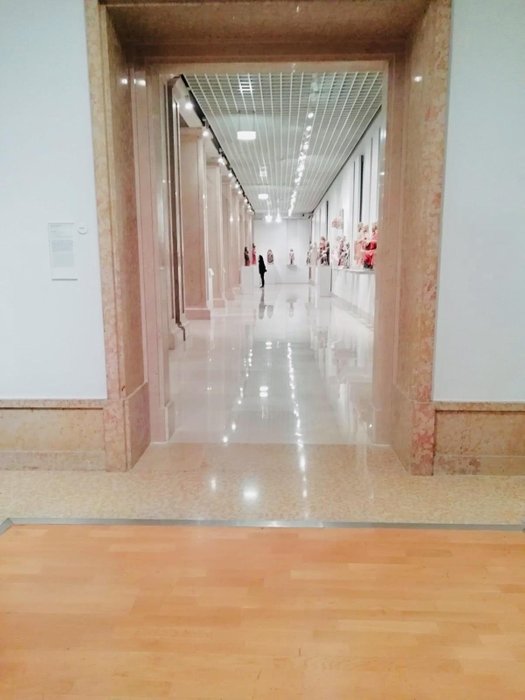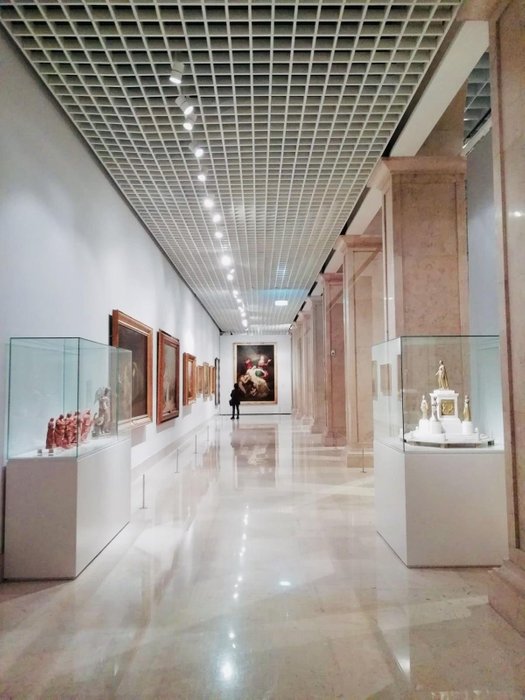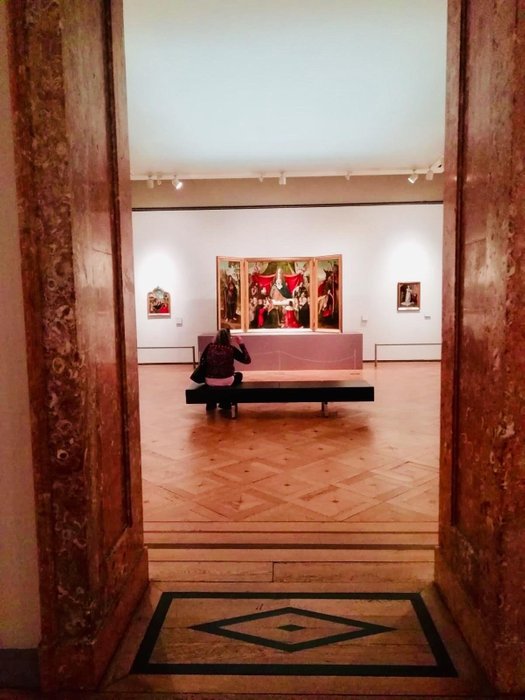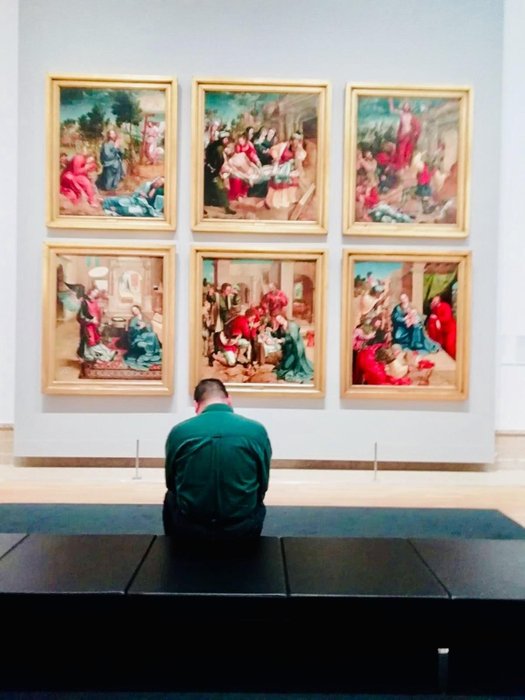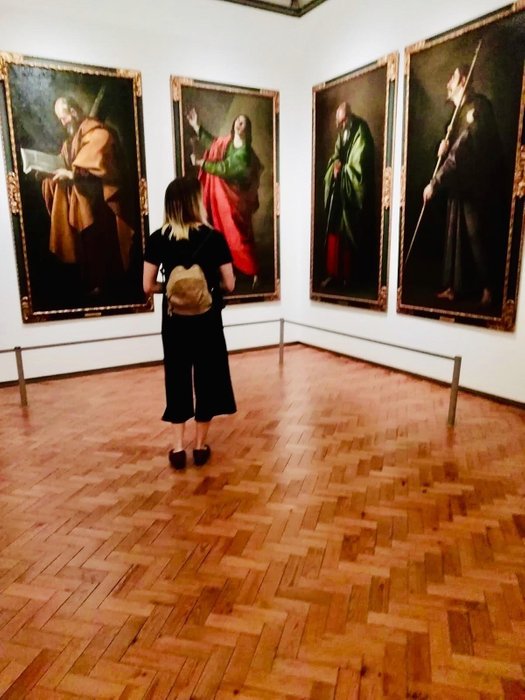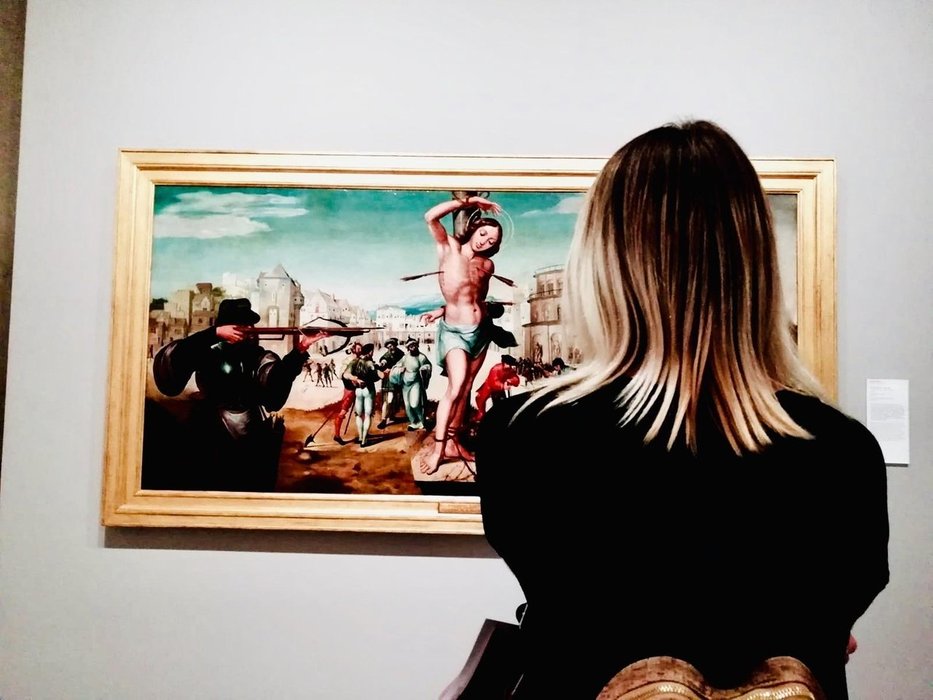 ---
Visiting the "Museu National de Arte Antiga" in Lisbon
---
The capital of Portugal has much to offer. To get some variety in my blog and in addition to poems and food or restaurants I will write about this place today, which is an art museum.
If I would translate the name, it would means "National Museum of Ancient Art".
This museum is very important for Portugal.
Around 1834, after the secularization, many artworks went lost or was destroyed.
That is why in 1882 a retrospective on Portuguese and Spanish art and artists was put together. An exhibition of these works of art was presented in the Alvor Palace and was a great success at that time. As a result, the Portuguese government decided to put together the remaining works for a permanent exhibition in the palace.
Two years later, in 1884, the "Museu Nacional de Arte Antiga" was opened.
The focus of this exhibition is on the works of Portuguese artists. One of the masterpieces found there is the "Vinzenz Altar", created by Nuno Gonçalves which he created from 1450 to 1460.
This altar consists of six panels with a total of 60 portraits. But other very important Portuguese artists such as Jorge Afonso or Vasco Fernandes can be found with their works in the museum.
The museum is located just above the Tagus riverbank of downtown Lisbon. The building itself has gone through a lot of history and its really old. It was built in the 17th century and at that time it was the seat of Count Alvor.
After that, it fell into the hands of the brother of the Marquês de Pombal.
If you walk through the halls of this building and look at the artworks of old artists you feel like you are in another time. It's like time traveling a bit.
It seems very pompous and some rooms are very impressive.
The glory and dust of the past can be seen here.
I hope instantly that this place will be preserves a long time!
Even though some questions arose with me (because the artworks seemed to be a bit arbitrarily mixed up ...), I found this museum worth seeing and recommend it to any traveler visiting Lisbon.
---
Pictures and text made by myself
---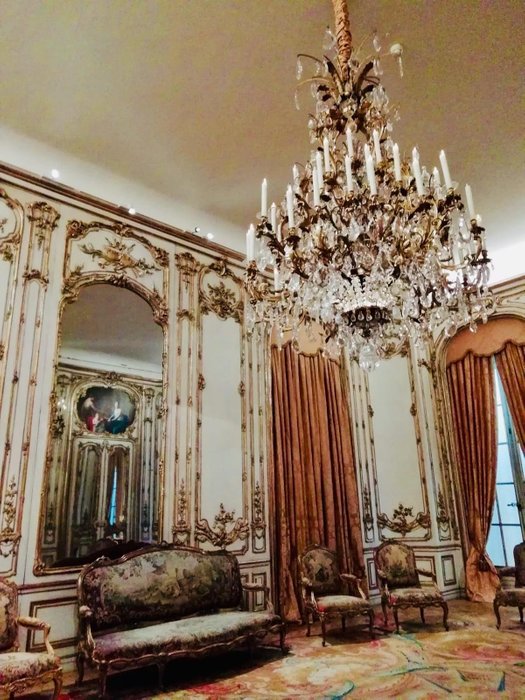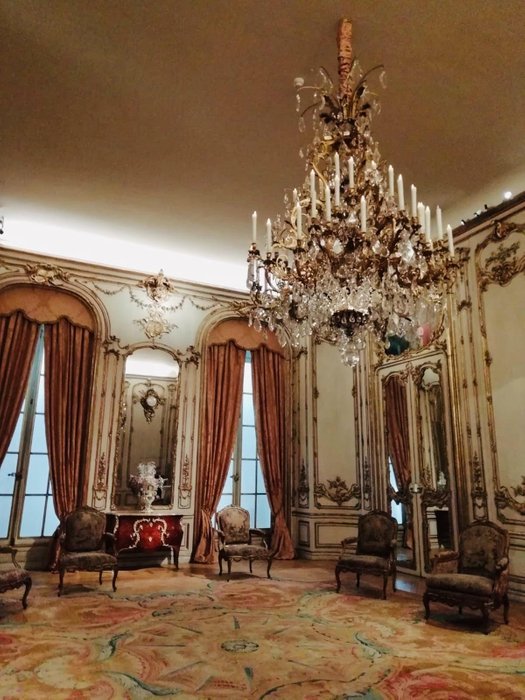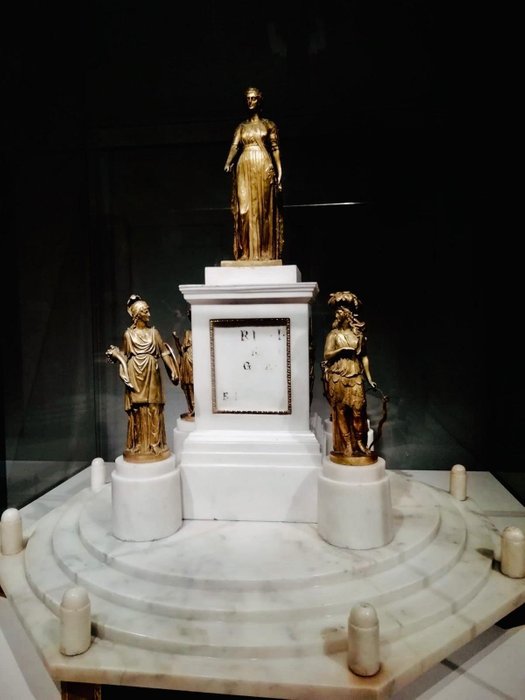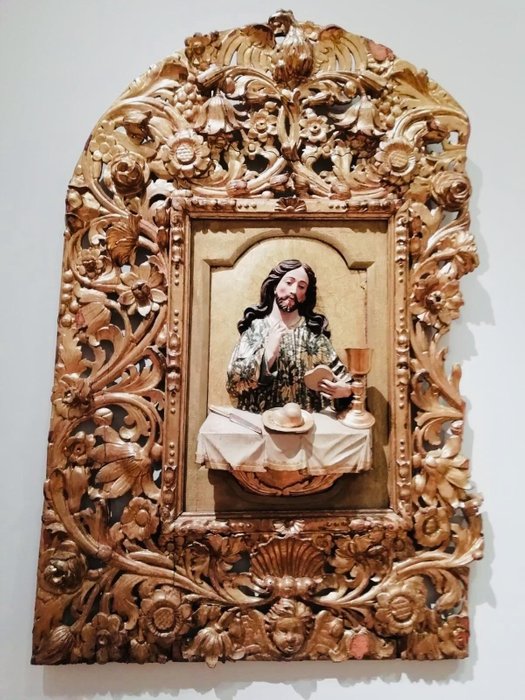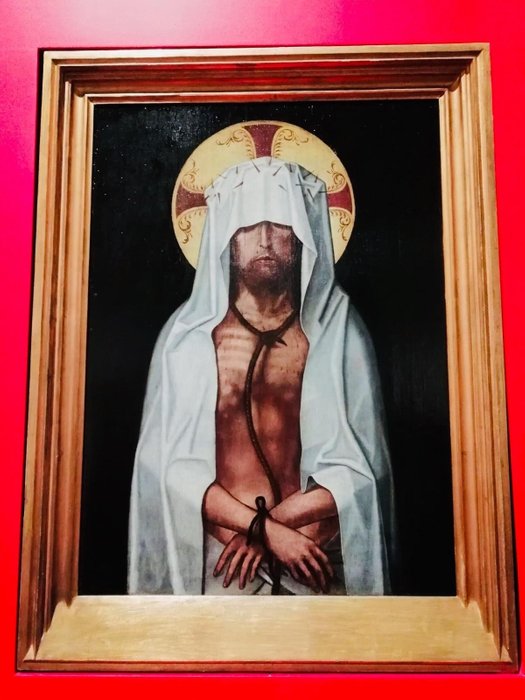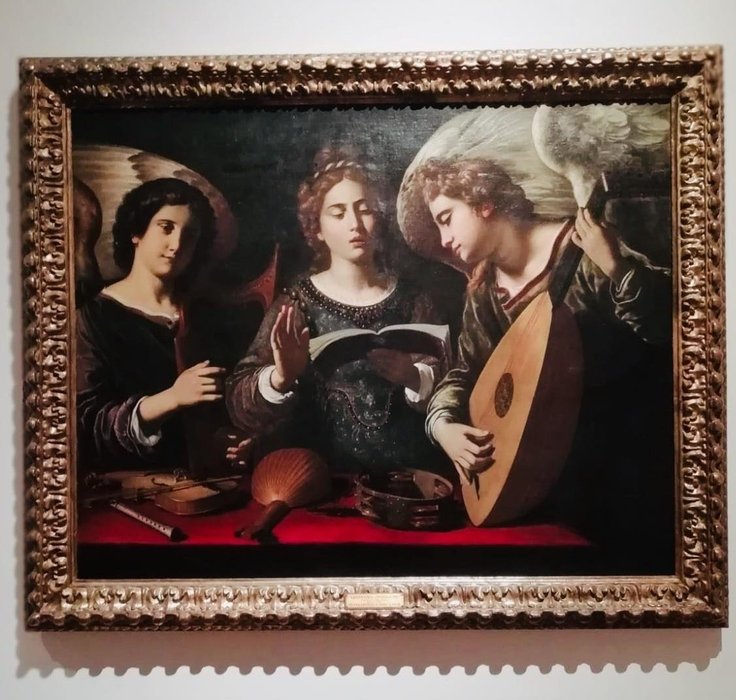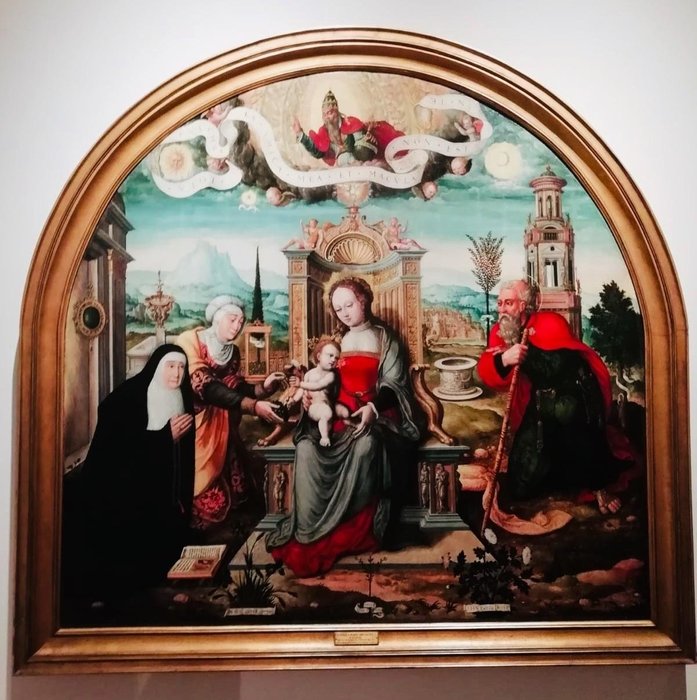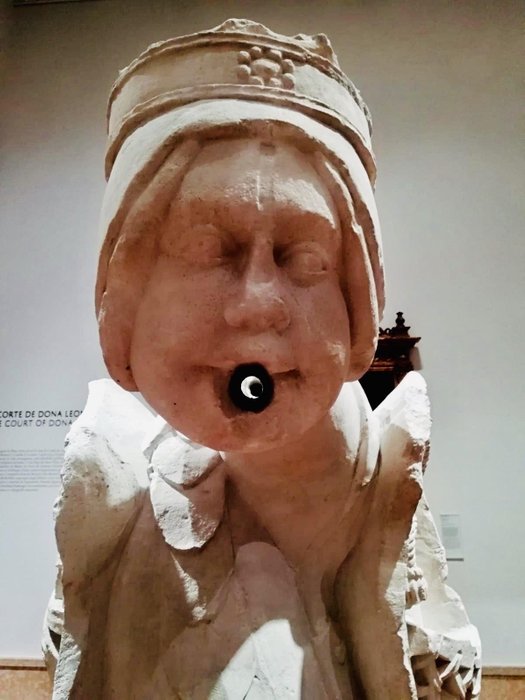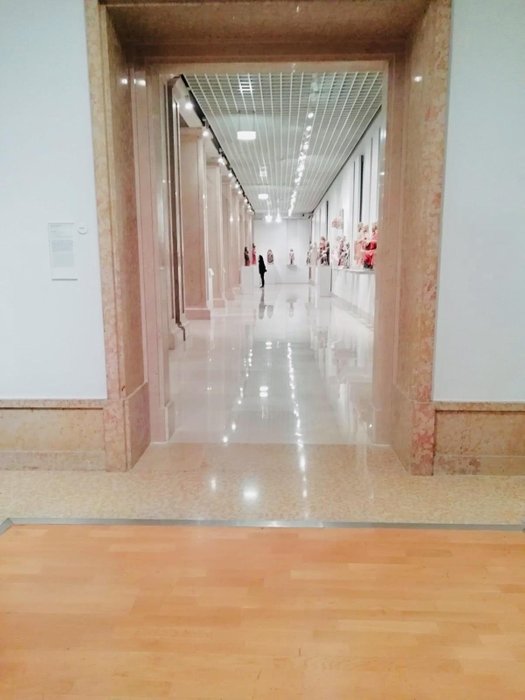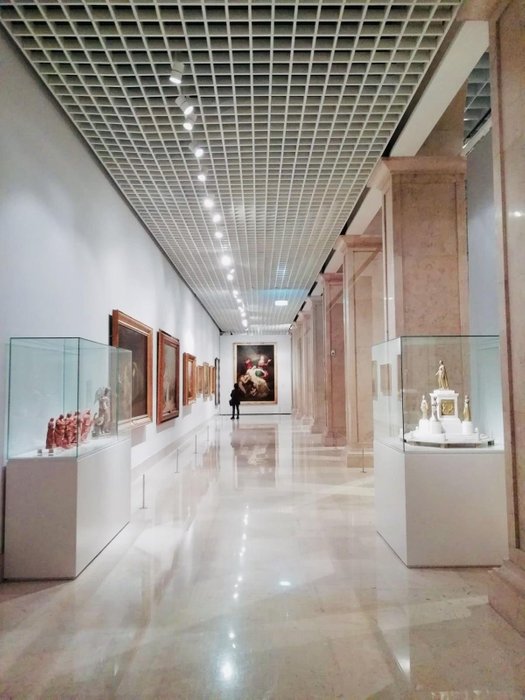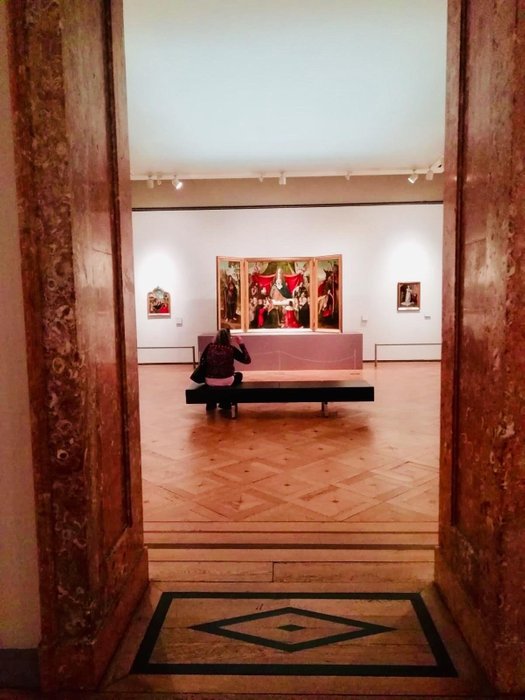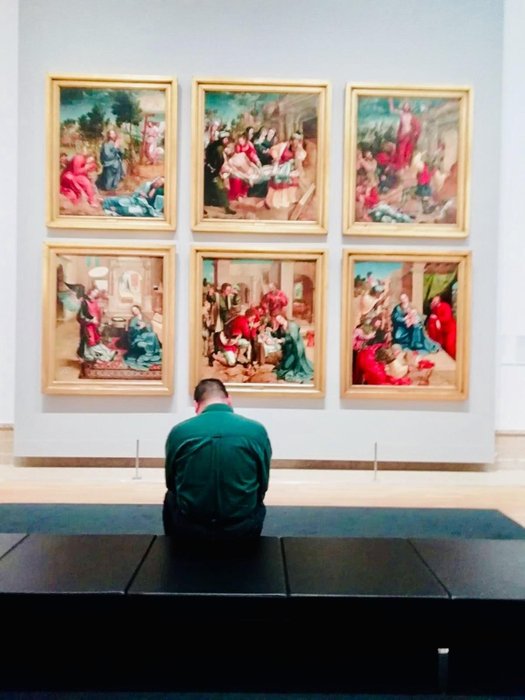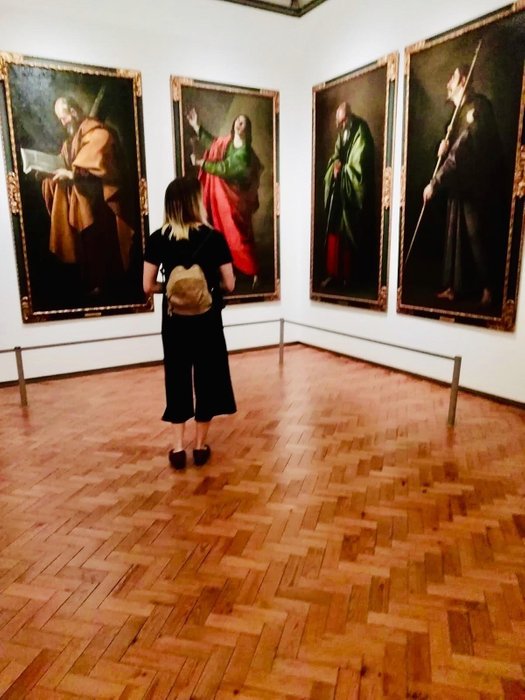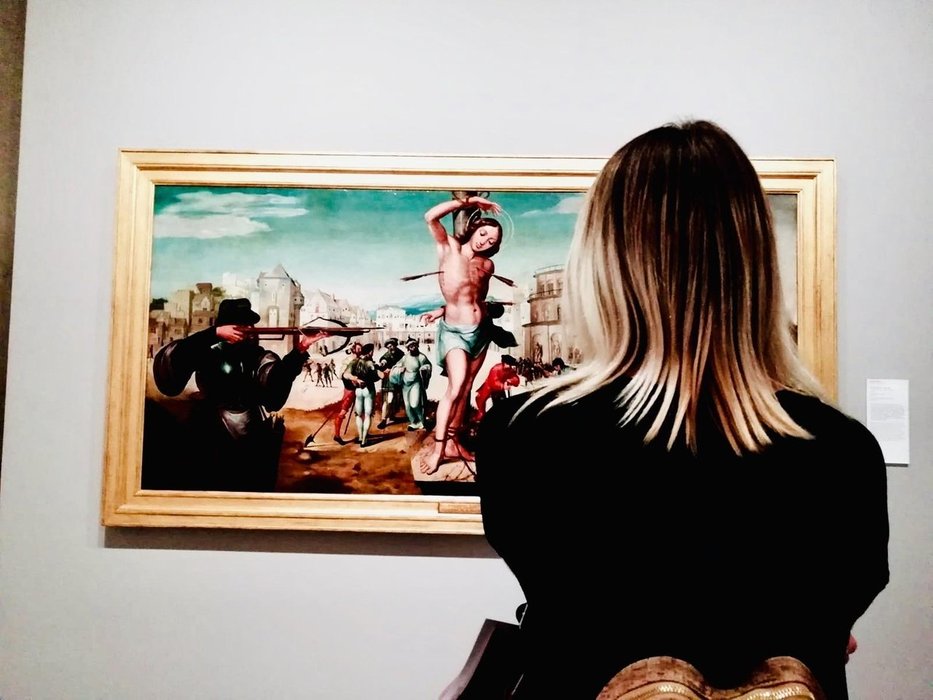 ---
Besuch im "Museu National de Arte Antiga" in Lissabon
---
Die Hauptstadt Portugals hat einiges zu bieten. Um etwas Abwechslung in meinem Blog zu bekommen und neben Gedichten und Essen bzw. Restaurants auch einmal etwas anderes zu berichten, erzähle ich heute ein bisschen was über das "Museu National de Arte Antiga", welches ein Kunstmuseum ist.
Wenn ich es übersetzte heißt der Name soviel wie "Nationalmuseum für alte Kunst".
Dieses Museum ist sehr angesehen in Portugal.
Um 1834 rum sind viele Kunstwerke nach der Säkularisation sonst wohin gekommen, wenn nicht sogar zerstört worden.
Deshalb hat man im Jahr 1882 eine Retrospektive über die Portugiesische und Spanische Kunst zusammengebastelt. Eine Ausstellung dieser Kunstwerke wurde im Alvor-Palast präsentiert und war damals ein großer Erfolg. Daraufhin beschloss die portugiesische Regierung, die noch vorhandenen Werke für eine Dauerausstellung im Palast zusammenzustellen.
Zwei Jahre später, also im Jahr 1884, hat man daraufhin das "Museu Nacional de Arte Antiga" eröffnet.
Der Schwerpunkt dieser Ausstellung liegt auf den Werken von portugiesischen Künstlern. Eines der dort zu findenden Meisterwerke ist der "Vinzenz-Altar", der von 1450 bis 1460 von Nuno Gonçalves erschaffen wurde.
Dieser Altar besteht aus sechs Tafeln mit insgesamt 60 Porträts. Doch auch andere sehr bedeutende portugiesische Künstler wie Jorge Afonso oder Vasco Fernandes sind mit ihren Werken im Museum zu finden.
Das Museum befindet sich etwas oberhalb des Tejo-Ufers von der Innenstadt Lissabons. Das Gebäude selbst hat schon viel geschichtliches durchlebt und hat schon ein paar Jahre auf dem Buckel. Im 17. Jahrhundert hat man es erbaut und zu der Zeit war es der Sitz des Grafen Alvor.
Danach fiel es in die Hände des Bruders vom Marquês de Pombal.
Läuft man durch die Hallen dieses Gebäudes und betrachtet dabei die Werke alter Künstler fühlt man sich als wäre man in einer anderen Zeit.
Es scheint sehr pompös und manche Räume sind sehr beeindruckend.
Der Glanz und Staub der Vergangenheit ist hier zu sehen.
Auf das dieser Ort noch lange Erhalten bleibt.
Auch wenn sich bei mir einige Fragen auftaten (denn die Werke schienen teils etwas willkürlich zusammengewürfelt ...) empfand ich dieses Museum als sehenswert und empfehle es jedem Reisenden, der Lissabon besucht.
---
Bilder und Text von mir gemacht
---

Come in and enjoy the @naturalmedicine Steemit crew! https://discord.gg/USavZCm
---


are you vegan? Join in #vegansofsteemit on discord too! https://discord.gg/3zJWscm