Probably the most impressive glacier i ever witnessed in all my years as a traveler was (and is) Perito Moreno located at Los Glaciares National Park in southwest Santa Cruz Province, part of the famous Patagonia.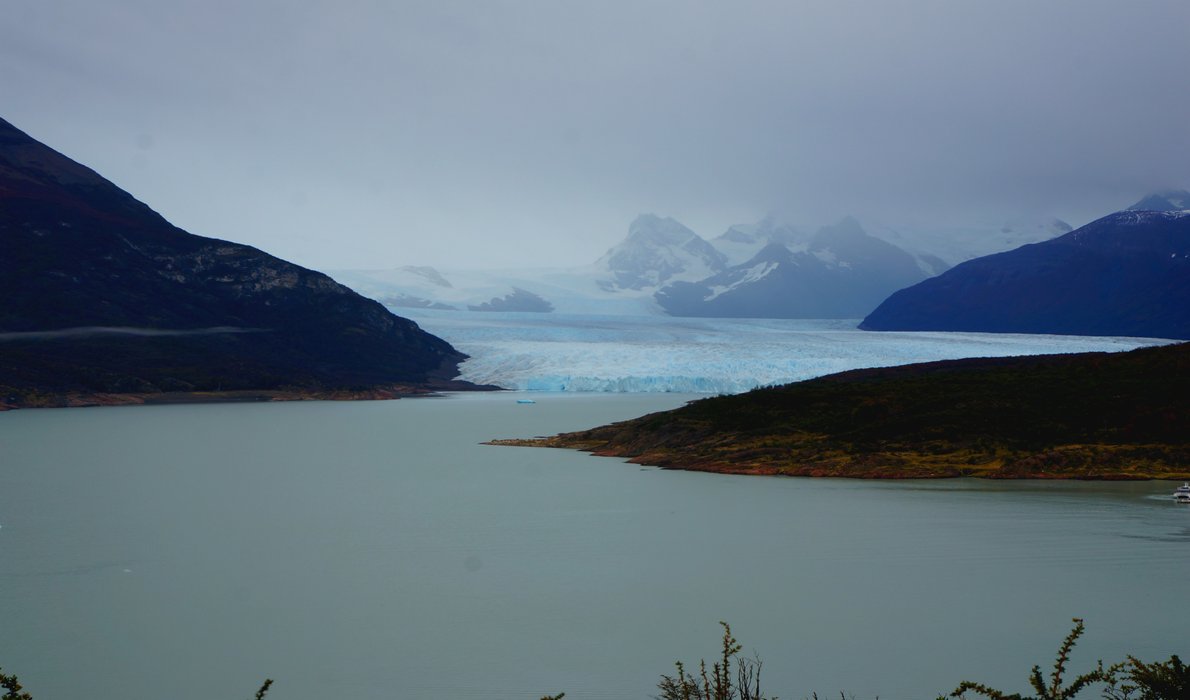 I was staying in El calafate for a few days, like most towns down south in Argentina, its a very remote town and most people just go there for the glacier. Not so much else to do!
I was Lucky i met a friendly guy from italy on the bus towards El Calafate and we had a pretty good meal at a restaurant called: La Tablita. The steaks in Argentina are fenomenal and the red wine is very good.
There are some bars some shops but thats about it!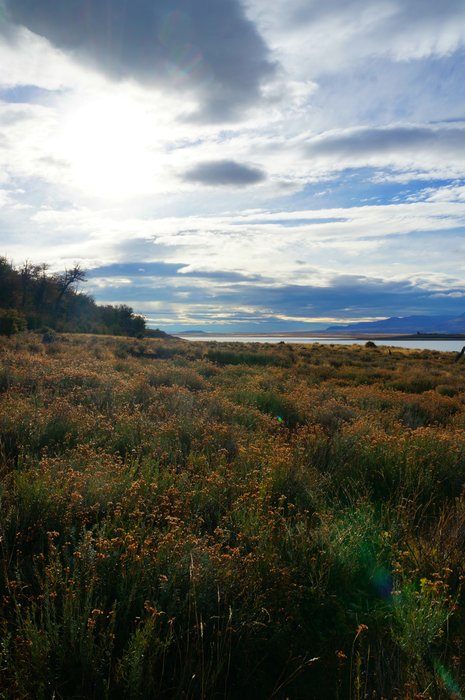 You can book a tour to the glacier if you want to, I decided to use public transport, saved me some money.
Its about 1,5 hour by a shuttle bus and its a beautiful ride! It gave me some time to get rid of the headache i had, like i said the wine tasted really good and i think we ordered one bottle too much!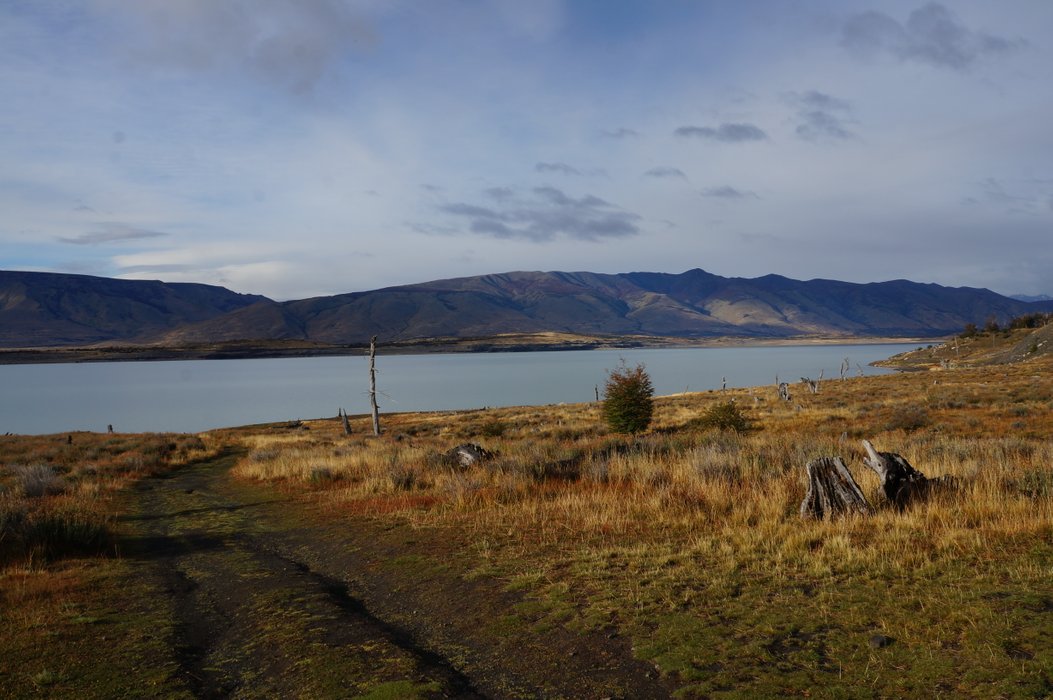 I wasnt very Lucky with the weather, it can be pretty cold in this part of Argentina and unfortunately it was not a bright Sunny day.
nevertheless it was an amazing view when i first saw the glacier, all i could think was; Omg its so big!
Its actually 30km in length, 5km wide, average of 74 meters high and was named after the explorer Francisco Moreno, a pioneer who studied the region in the 19th century and played a major role in defending the territory of Argentina in the conflict surrounding the international border dispute with Chile.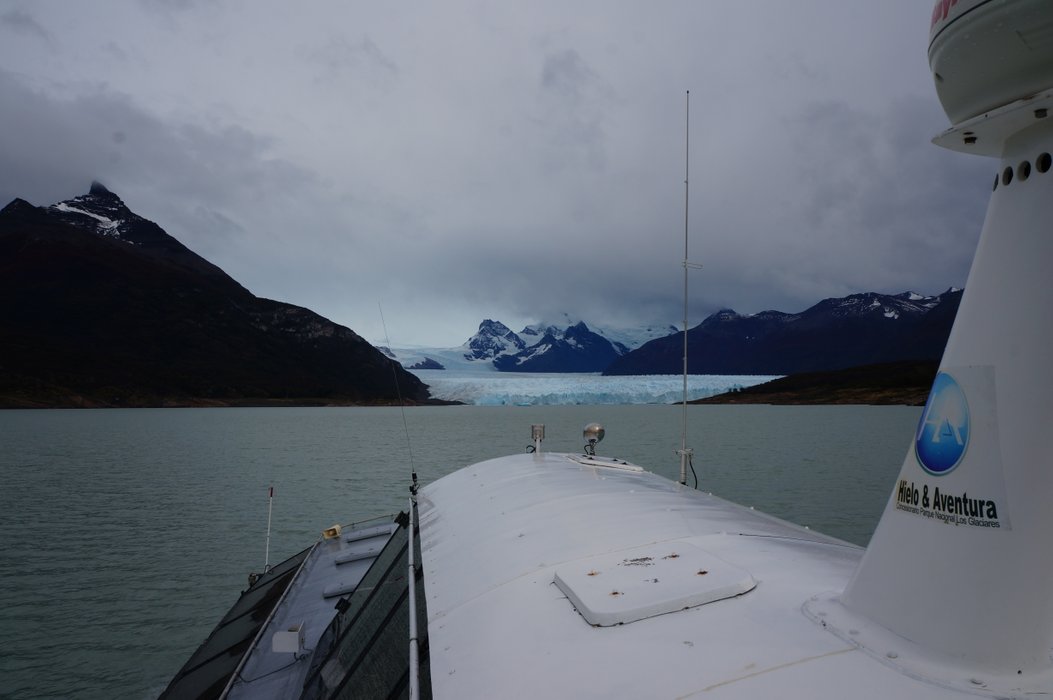 I took a boat to get closer to it, you could skip doing this also but i did like the different angle you get to take some good pictures!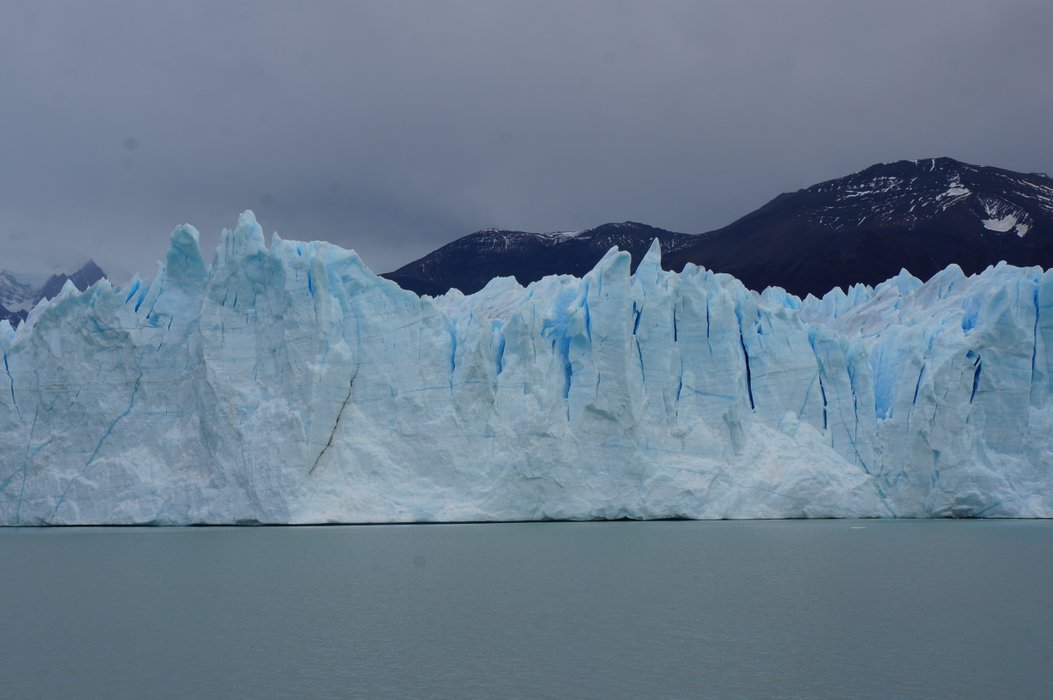 The colors are so beautiful, it almost looks unreal!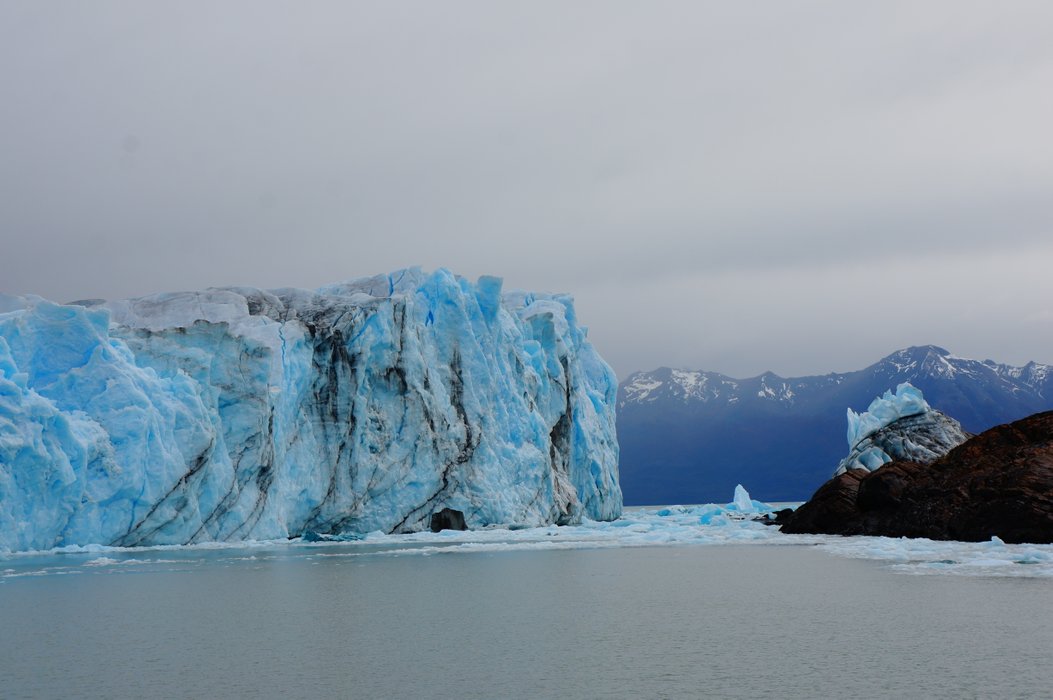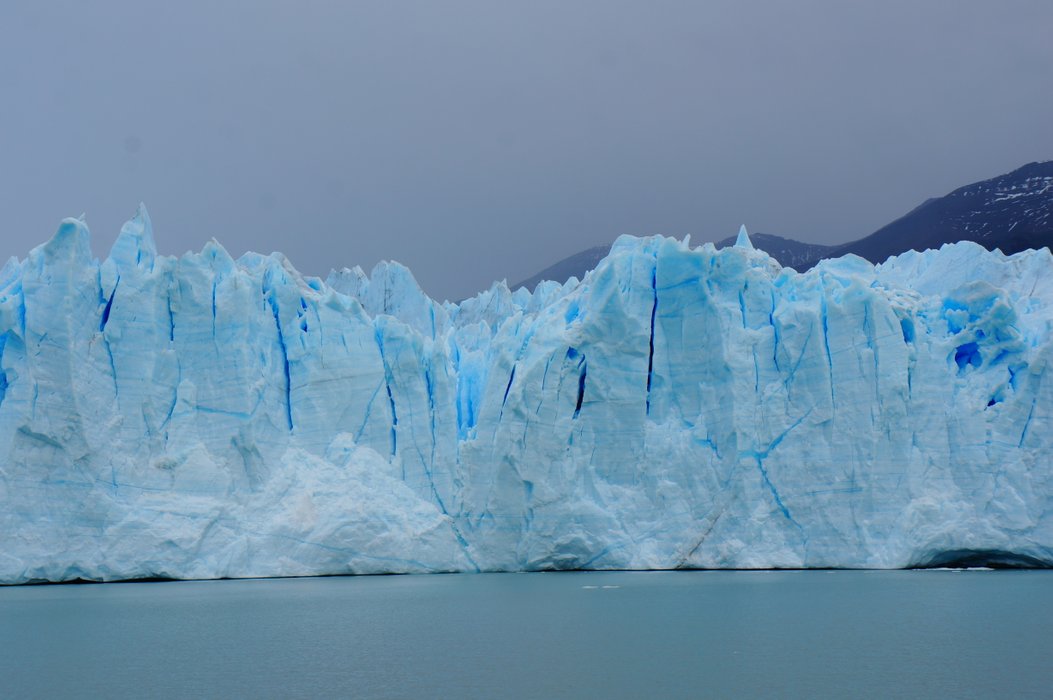 The sound of the falling ice makes it even more exciting, there is a constant sound of splashing water, breaking and falling ice blocks, a never ending story.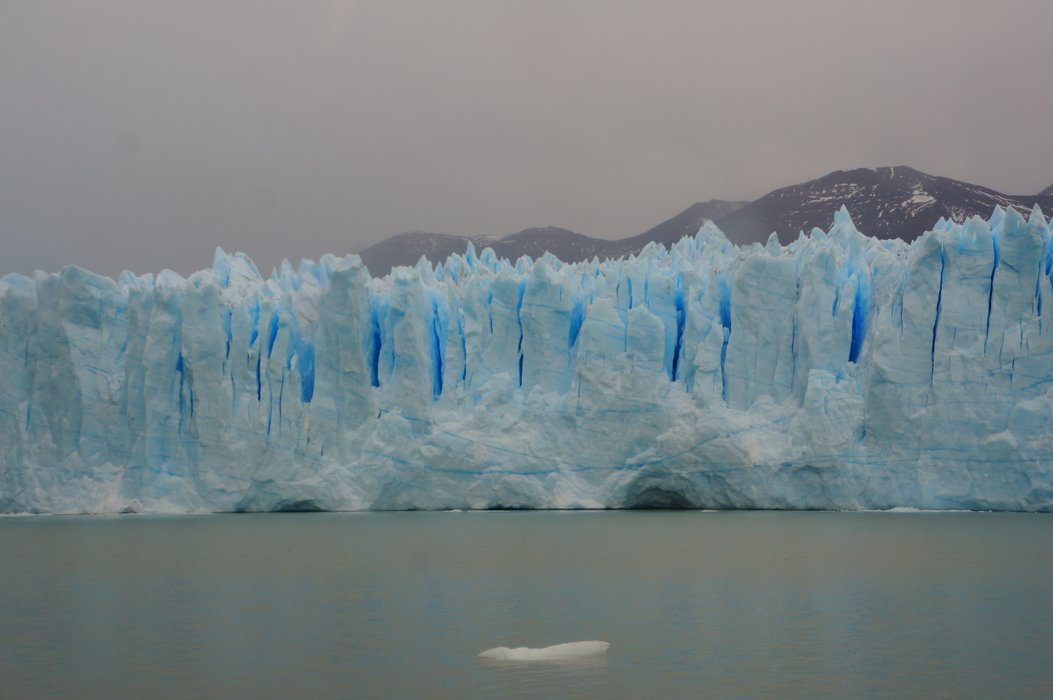 On my way back i saw a really nice Rainbow, it looked like it was stuck to the hill in front of me, it was screaming at me to search the pot of gold but i didnt have time for that ;-)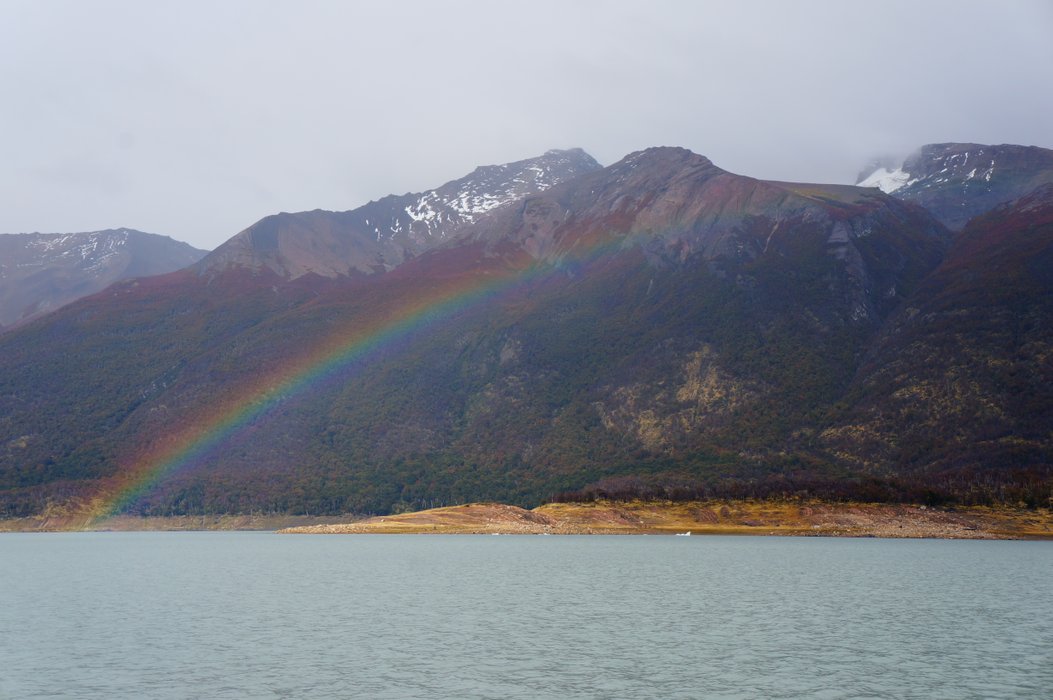 There is also a construction of stairs to get close to the glacier from the land, it gave me the chance to take pictures from the other side also.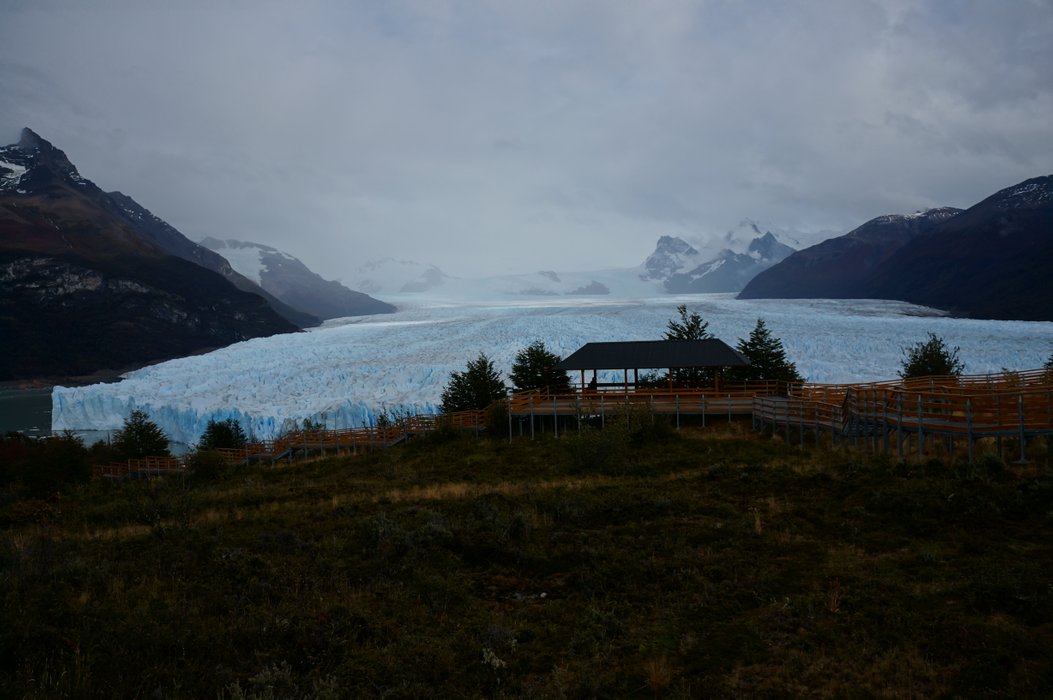 Standing much higher then on the boat, it gives you a better image on how big this "thing"is!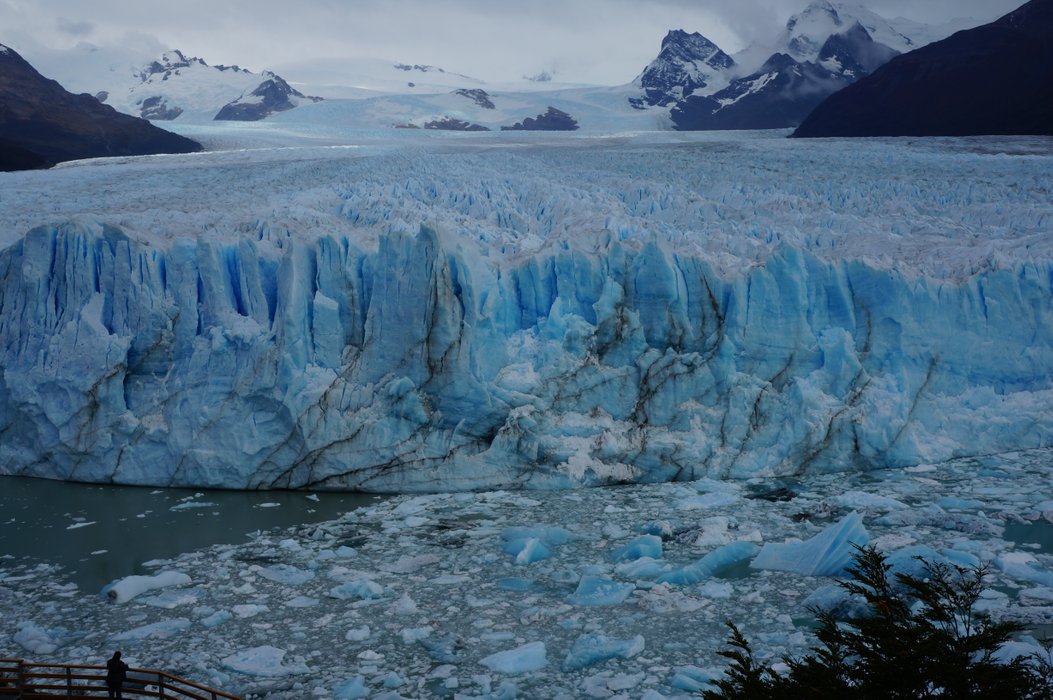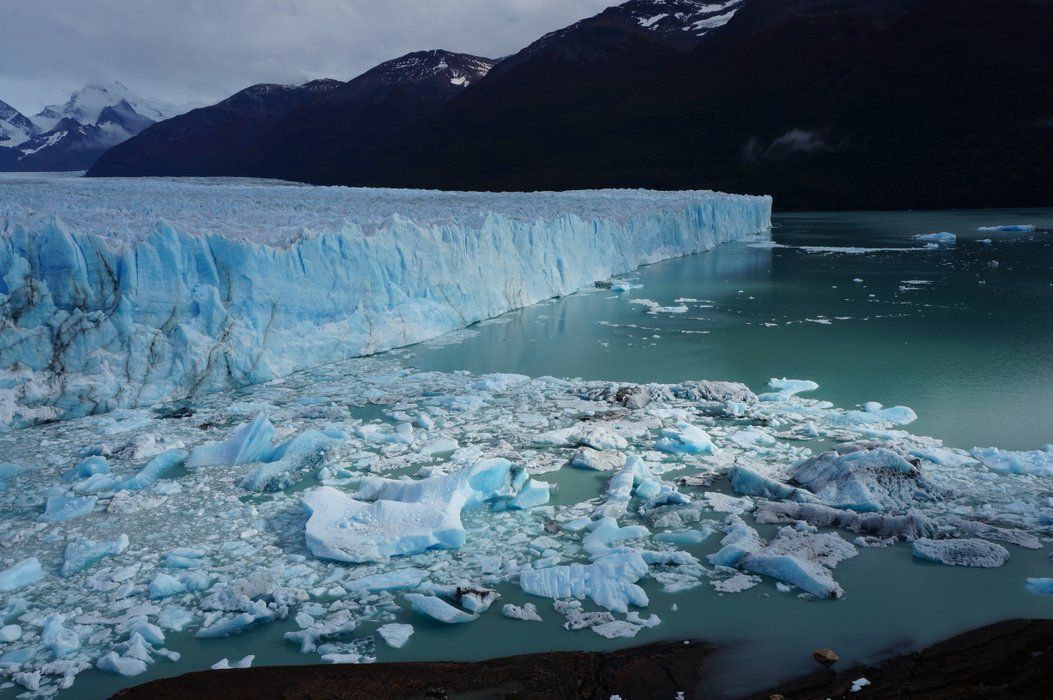 On the picture below here you can see what happens every time a big block of ice breaks off and falls in to the water, its like little tsunamis and makes you wonder what happens if an even bigger block falls in to the water!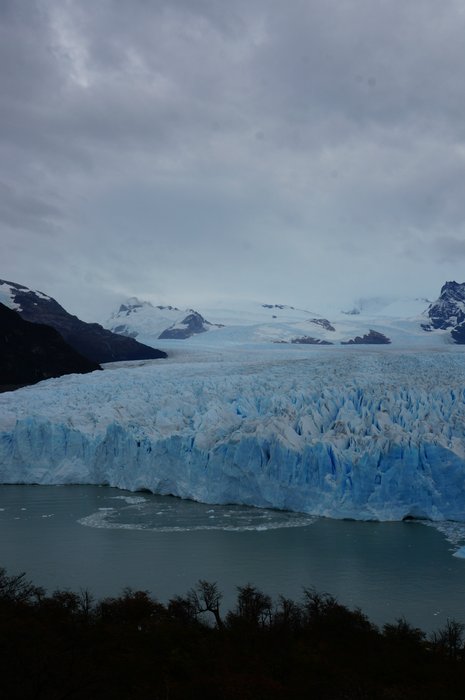 A place you shouldnt miss in Argentina, i really liked it and i hope you enjoyed reading my blog about it!
Please be so kind to resteem it!
Until the next blog!
Lucky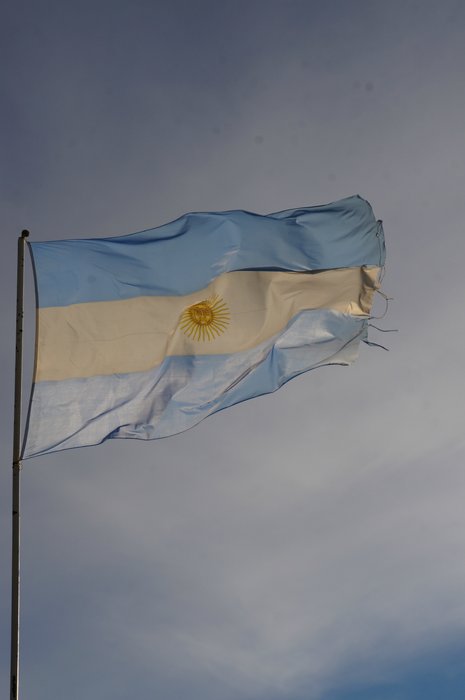 Besides traveling i really like the world of crypto currencies, below you can find a link to a project i really like, following this referal link gives you a 25 pre token reward (about 5-8 dollars). Stop using google and start using presearch instead!