If you are looking for the real Asia, places,nature and sightseeing that are not so crowded, poluted and busy yet like neighbour country Thailand...Laos should be on your list!
Note: all pictures taken by myself.
During one of my my Asia trips a while ago, i decided that after the north of Thailand (ill write a blog about that some other day) i really had to grab my chance and cross borders to Laos.
From Chiang Rai in Thailand i found my way to the Mekong river from where you can cross the border (the river ) with little boats to Huay Xai.
Dont expect too much from that, its a boring journey and not a luxurious boat trip at all, actually the boats are very small and eventhough its just crossing the river, you will be glad you made it alive ;-)
The town itself isnt that much either, you will have to do with simple places to stay, i did have a nice dinner in a cute little restaurant that served local food and had cold Lao beer which is actually pretty good!
I crossed to Huay Xai for a reason, the next day i wanted to join the gibon tour, a two day zipline adventure, sleeping in a treehouse in the middle of the jungle( you will never see one that high up in a tree ever again!)
The first picture is taken from the treehouse at sunset, it was amazing!
The zip lining itself was fantastic also, i had so much fun and would do it again if I had the chance!
The lines are really long and you are literally flying over the top of the trees of the jungle, it gives a unique feeling of freedom and even more, a view of the nature that you couldnt experience better in any other way.
The next day I took a long 2 day boattrip from Huay Xai to Luang Prabang, also very nice and overwhelming nature all the way.
Its a long trip, too long to fully enjoy it all the way, its smart to have some warm cloths close also cos it can be chilly on the water with the wind!
Locals hop on and off the boat all the time also (very time consuming) but still a very good way to see the true laos, its people and beauty.
Luang Prabang itself is a great little town, its where u meet other travelers and work a little on your social life, i celebrated new years eve there and stayed a few more days to get rid of an enormous hangover!
Best thing to do there is rent a bicycle, roads are pretty much flat and its the best way for transportation!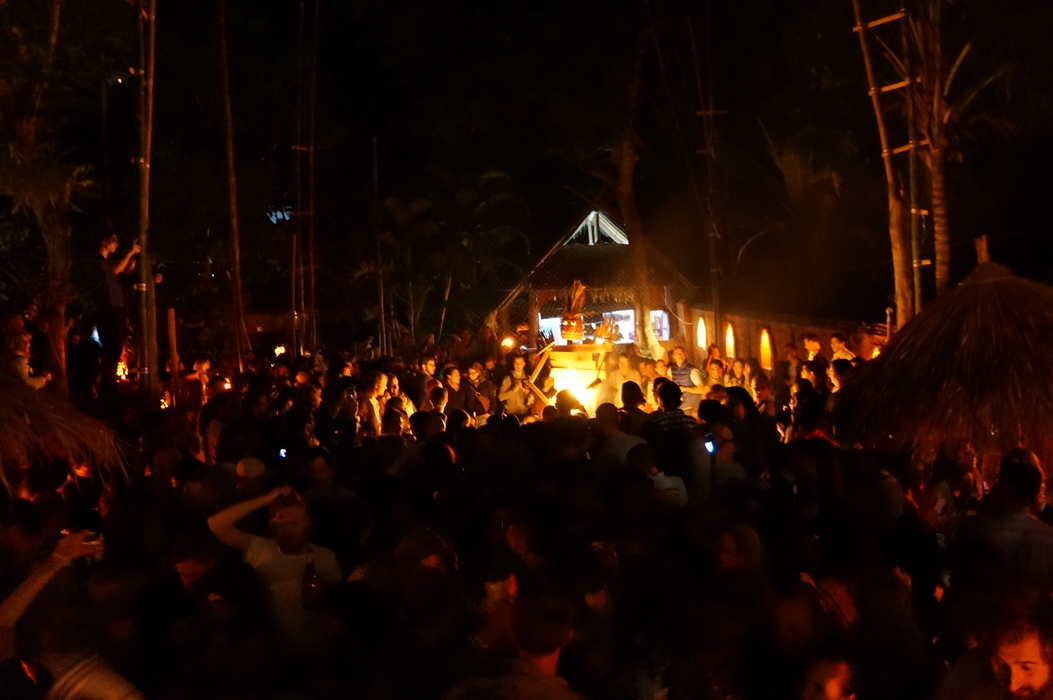 Some beautiful temples to be found and lots of choice regarding, food and places to sleep....a highlight on this trip!
Nice to visit is the Kuang Si falls, great excursion for a day with awesome waterfalls and the posibility to have a swim there also!
From Luang prabang i took a bus to Vientiane, that was a long, very long drive that i wouldnt recommend, lots of mountains on your way, steep climbs and not such great roads!
I took a plane to cambodia from there and ended my trip in Laos.
Laos is great, the people are so warm and friendly, its really a country you cant compare to Thailand, Vietnam or Cambodia, it has its own unique character and is absolutely worth a visit!
Hope you enjoyed this blog, please be so kind to upvote and resteem it!
Thank you again for reading!